Rockabilly Hair: 9 Ideas on How to Rock This Retro Look
Recreate rockabilly hair with these styling ideas!
A mashup of the words "rock" and "hillbilly", Rockabilly fashion dates back to the 1950s. The style blended together rock 'n' roll, R&B, bluegrass, and country sounds. When you think of the Rockabilly Era, Elvis and the '50s comes to mind. Pompadours and curled bangs come to mind. Rockabilly fashion is about standing out from the norm, and so is rockabilly hair.
With everything retro making all the rage, now you can sport your own version of rockabilly hair. Stand out with the height of your pompadour or play it down with sleek yet sexy curls that still manifest that you mean business. Because the rockabilly subculture was all about going against the norm at the time, it gives you the freedom to have fun with the hairstyle and go crazy with colors even. You can also keep it contemporary and subdued for more appropriate settings like the corporate workplace, but just enough to seep out that rebel child in you.
Ready to rock rockabilly hair? Here are rockabilly hairstyles to get you started.
1. Soft curled horns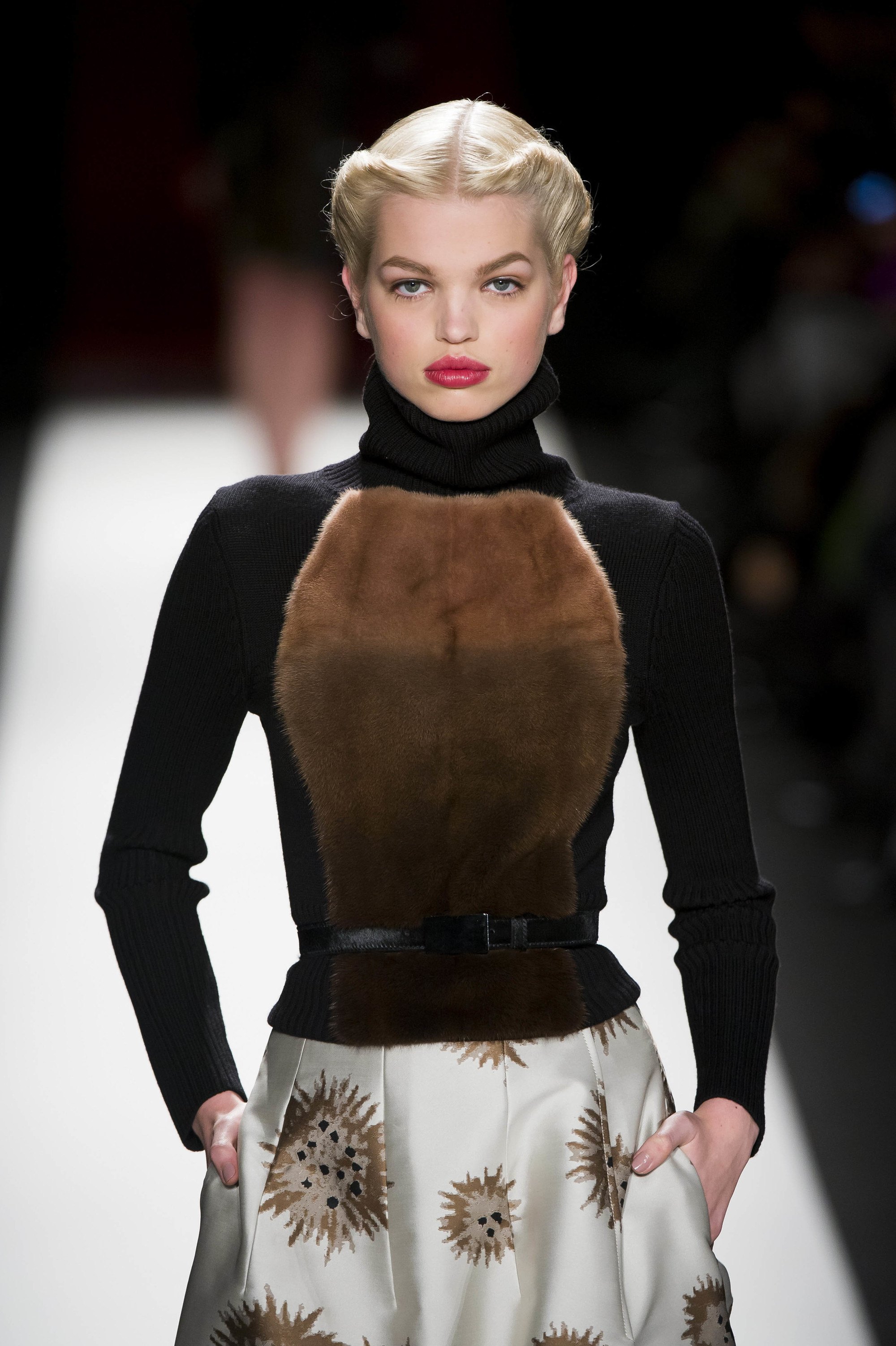 Want to exude an edgier look but not yet ready to take the leap? Use your charming femininity to your advantage and mix up that rockabilly 'do with some soft curls to balance out your look. Curl a bunch of the front strands upwards (or twist them if curls seem too voluminous to your liking) and hold in place with hair spray. Opt to keep the back of your hair down in soft curls or in a big loose bun.
Editor's tip: Nail this hairstyle by finishing with a hairspray with a strong hold like TRESemmé Freeze Hold Hairspray. This weather-resistant spray can keep updos and complex hairstyles from unraveling, so you can wear them for long hours. 
2. Modern pompadour
When you mention a pompadour style cut in terms of rockabilly hair, the first image that comes to mind are the men of the rock and roll era with their tall hairdos. However, modern sensibilities no longer limit pompadours to men. The hairstyle complements women with short hair and glam up any evening look. Tease the front and hold it up with hair spray and you've got an eye-catching look for the rest of night.
3. Kerchief updo
Looking for rockabilly hair that still looks neat yet emanates a very laid-back vibe? Rosie the Riveter, poster girl of the "We Can Do It" slogan is your hairspiration for this look. Mist your frontal strands or bangs (if they're long enough) with hairspray, pull into an updo and tie it all in place with a cute scarf. It's an effortless and chic look you can don from office to date night.
Editor's Tip: Want to recreate the modern beehive hairstyle? We have a step-by-step guide to help you out! Have a bottle of TONI&GUY Sea Salt Texturising Spray nearby. You're going to need it to tease your hair and give it grip for this hairstyle.
4. Retro glam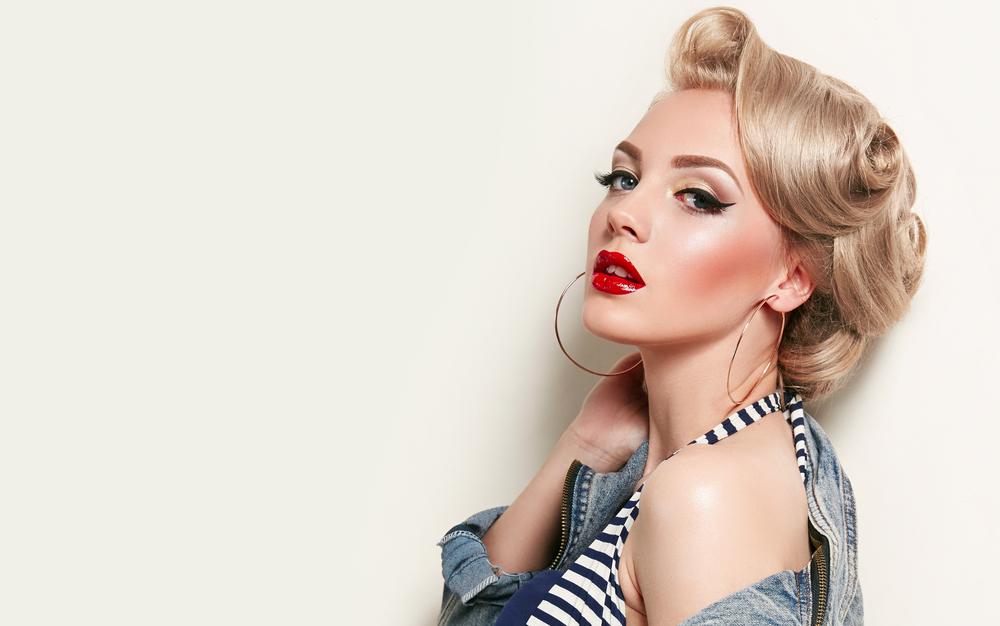 Exude a sexy vibe with a pin-up girl-inspired hairstyle. This very ladylike look is all about the curls. Achieve the hairdo with a curling iron and misting your curls using hairspray. Hold everything together with a embellished barrette to truly give off that retro vibe.
Editor's Tip: Make it look like your hairstyle was done by a pro. Spritz on some TRESemmé Salon Finish Extra Hold Hairspray and keep your curls in place without weighing them down.
5. Ponytail with retro rolls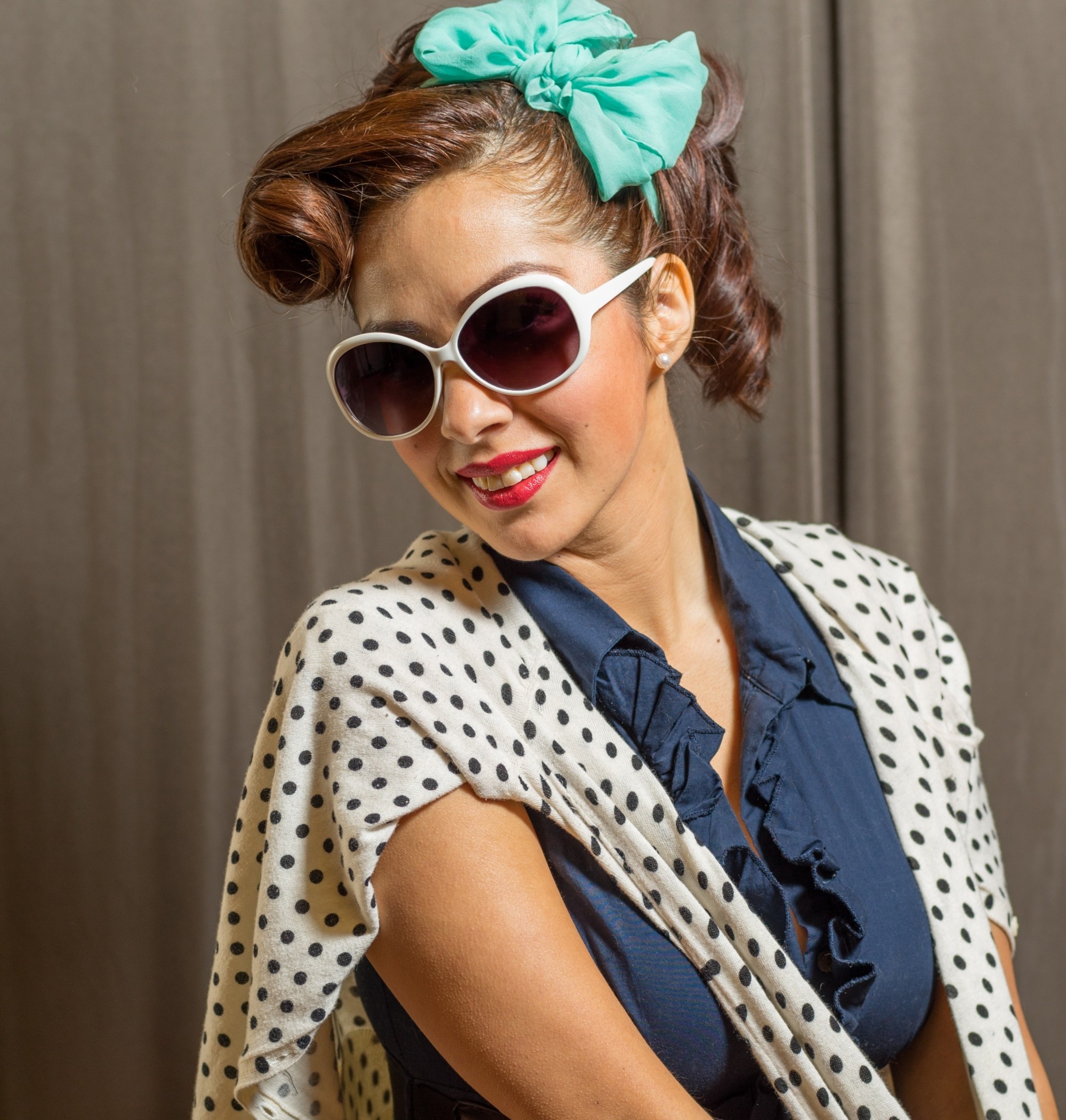 The high ponytail with retro rolls is a great way to inject youthful playfulness to the rockabilly look. This adds a rather swingy vibe, making you want to just move and dance about with your cute curls flouncing in the air.
6. Retro pin curls
Create bouncy round curls on your short or long hair! To create these, just roll small sections of your damp hair, pin them, and then blow dry your hair. Remove your pins say hello to beautiful retro curls!
Editor's tip: Make your curls more defined while adding volume to your hair by applying a dollop of TONI&GUY Volume Plumping Mousse on your damp hair.
7. Twisted long hairdo
Want to show off your long locks while pulling off the rockabilly look? Do it with this twisted long hairstyle. Create classic soft-curled horns on the upper part of your hair, and then give the rest of your long tresses pin-up inspired curls.
8. Rockabilly hair with flower
If you're not feeling the kerchief look, you can opt for a sweet flower and pin it on your classic rockabilly updo. Not only does this give you a more dainty look, but it also looks very summery, especially when you match it with an ensemble with soft hues as well.
9. Victory rolls
Nothing like good old victory rolls to spell rockabilly hair. This iconic hairdo is perfect for parties—themed or not—especially when you want to stand out with your unique style.
Now, you have a lot of ideas to experiment with when you're in the mood for rockabilly hair. Get the fun started and go retro with these amazing hairstyles!
Next read: Aside from these rockabilly looks, there are other hairstyles from past decades that definitely look stylish until now. Here are 10 vintage hairstyles that still look in until now. 
Prev Article
Next Article
Article
Renaissance hairstyles you can don for any occasion
Feel like a queen for the day with the opulence of the Renaissance. Get creative with Renaissance hairstyles for any look, whether it's a corporate ensemble or a romantic date.
See article