New Year's Eve Hairstyles Perfect for Media Noche
Greet 2021 with flair by putting your hair in these fab New Year's Eve hairstyles.
Celebrating New Year's Eve at home can be extra special even it's just a small and simple gathering. Aside from preparing your family's favorite dishes for media noche, make sure you also look slammin' when the clock strikes 12. If you still don't know how you're going to style your hair, don't worry! We've rounded up easy and chic New Year's Eve hairstyles that you can wear as you welcome the new year. Check them out!
Our Fave New Year's Eve Hairstyles
1. Sexy Romantic Waves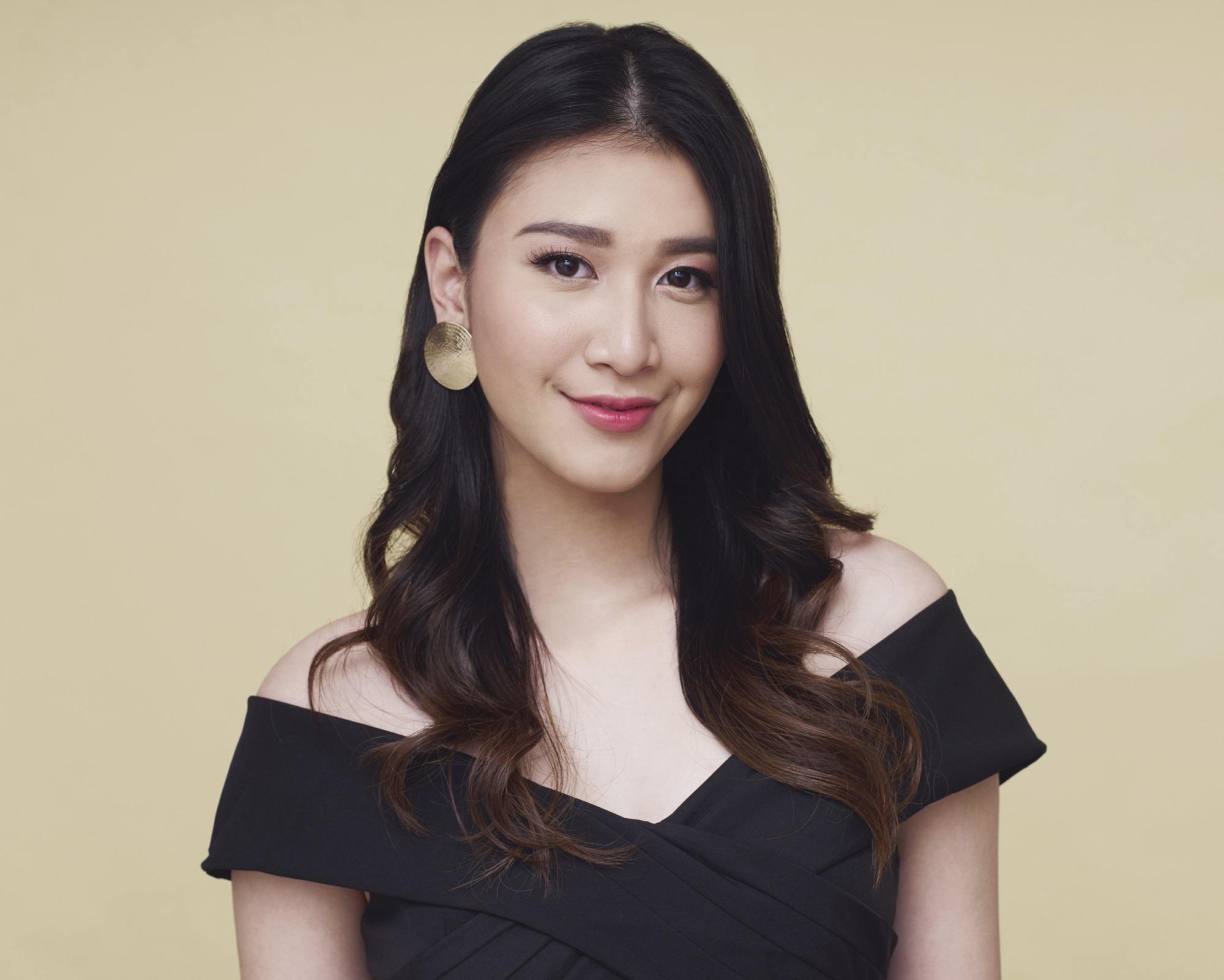 Wanna look fancy on New Year's Eve? Complement your LBD with sexy romantic waves. Create this hairstyle by wrapping one small section of hair around your curling iron at a time. Continue until all sections of your hair have been curled. Then, finger-comb or lightly brush your curls to make them look effortless and seal your style with a few spritzes of hairspray.
Editor's tip: Make your curls last long by spritzing TRESemmé Compressed Micro Mist Texture Hold Hairspray all over your hair. It gives your hair a light, invisible hold that helps your hairstyle stay on point for hours.
2. Baby Bangs and Loose Curls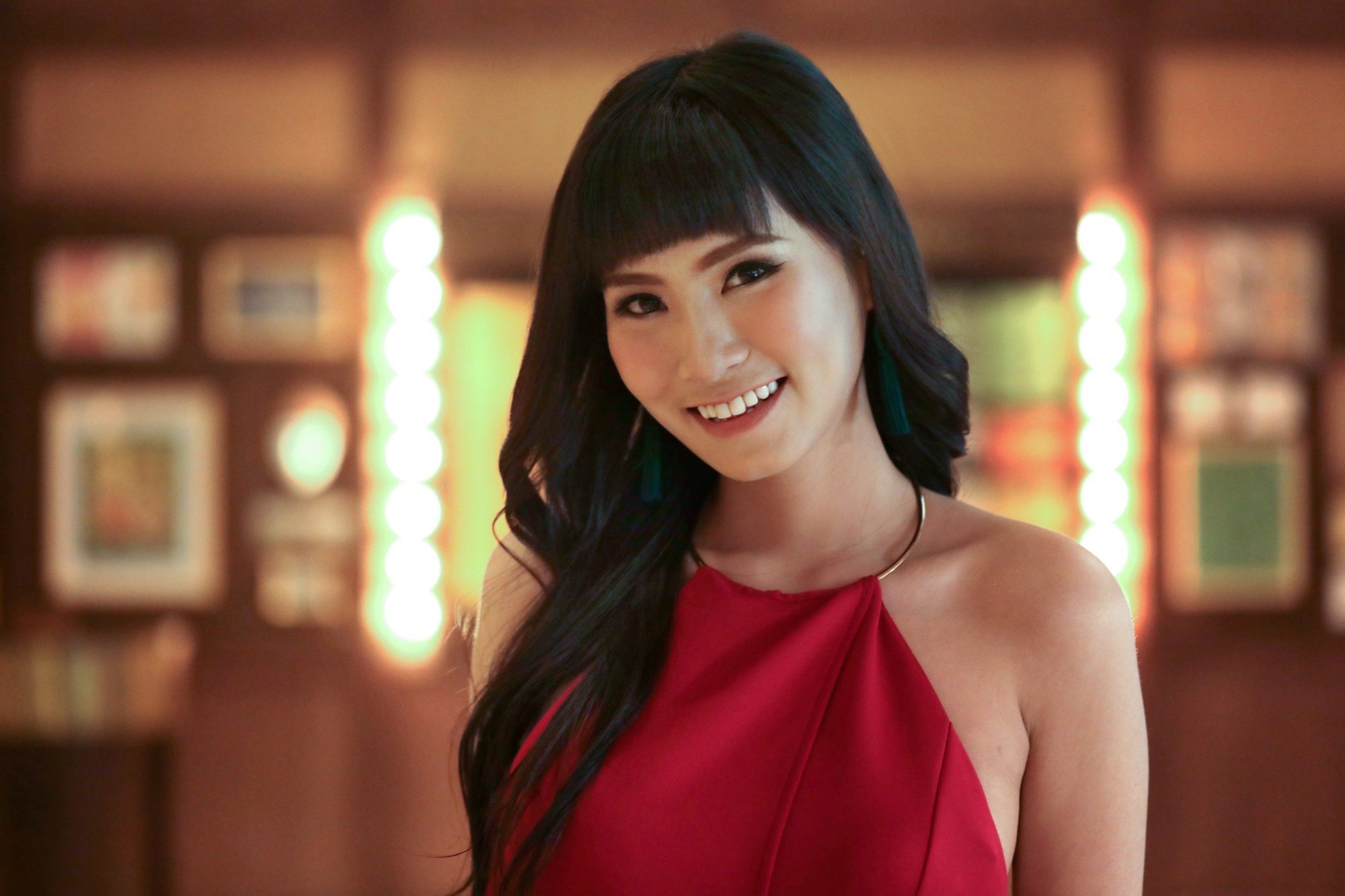 If you've been thinking of getting bangs for the longest time, now is the time to do it! Just make sure the fringe you're getting is right for your face shape. Baby bangs can make your whole look edgy and high-fashion. You can also pair your short fringe with loose curls to create a soft but still festive look for New Year's Eve.
3. Ponytail with Bobby Pins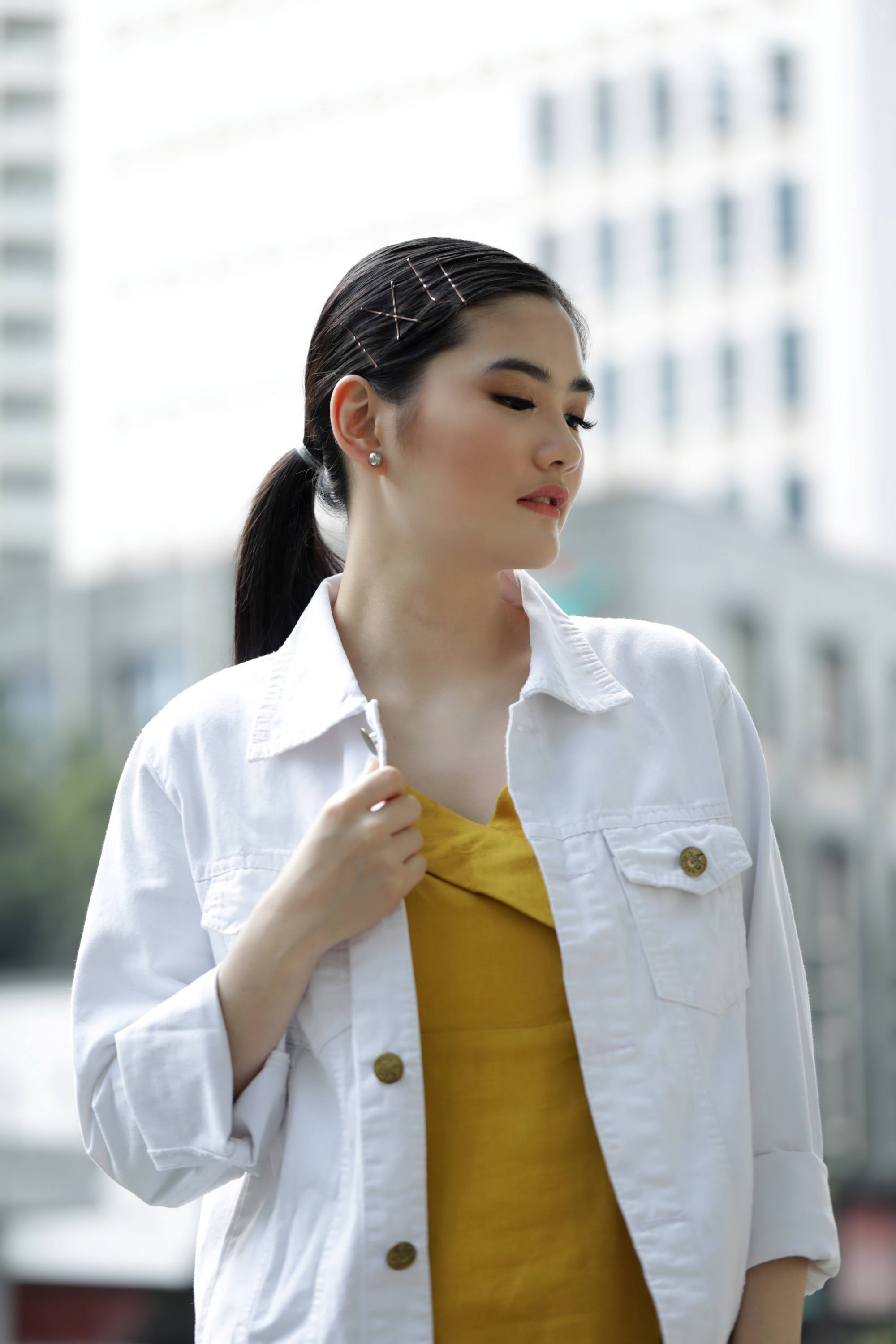 Even a simple low ponytail can look party-ready when you add gold or silver bobby pins on the side of your head. Let the pins overlap to create Xs or just place them neatly to form parallel lines.
4. Bobby Pin Hair Crown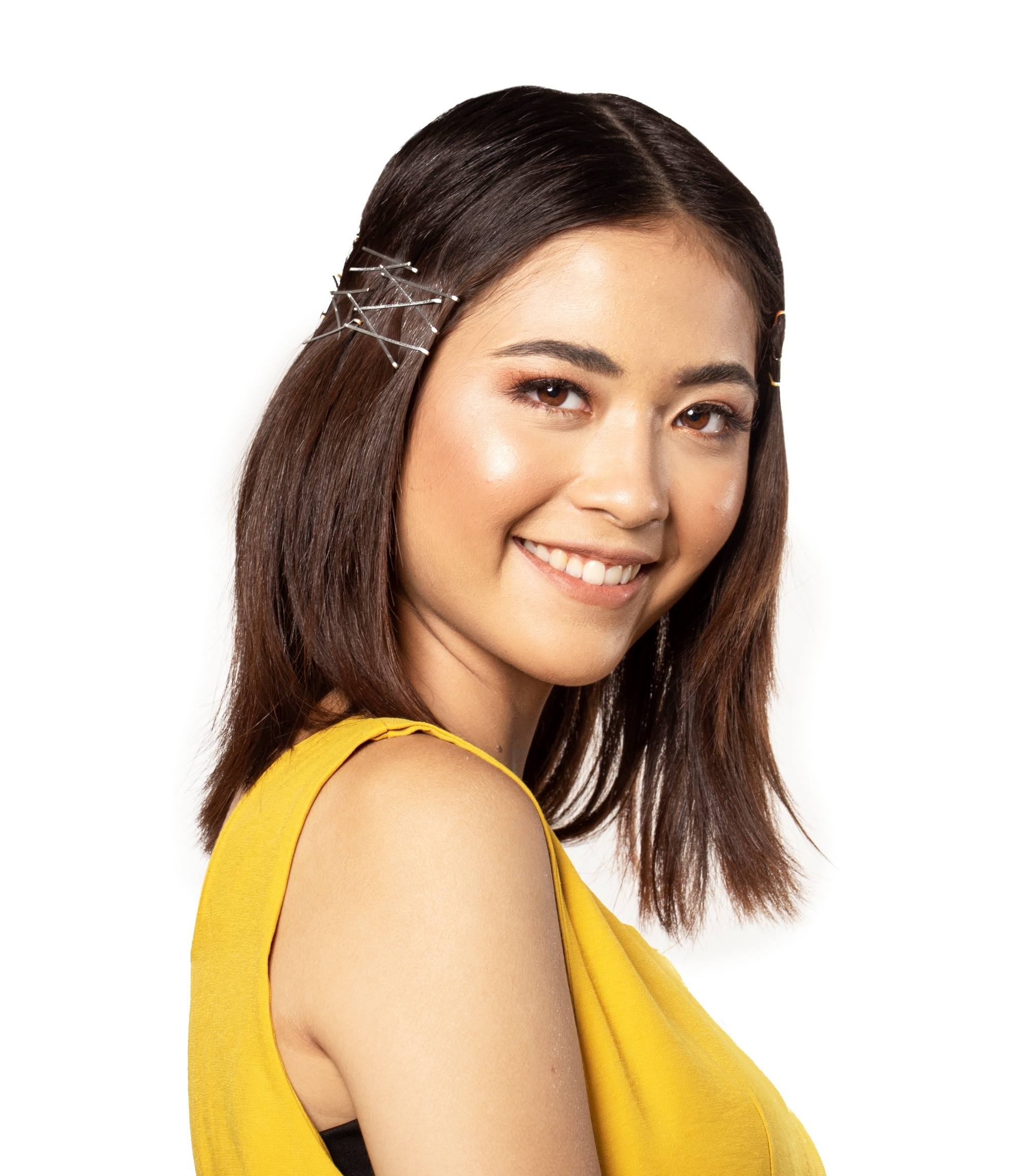 Another way to glam up for NYE without much effort is to create a bobby pin hair crown. You can wear this hairstyle on any hair length, and you can be creative with the shapes you form using bobby pins.
5. Curly Side Ponytail
Put a twist to your usual ponytail by going for a curly side ponytail. The curls can even add volume to thin hair, so go for this 'do if you want to make your hair look thick and bouncy.
6. Long Hair with Curly Side Fringe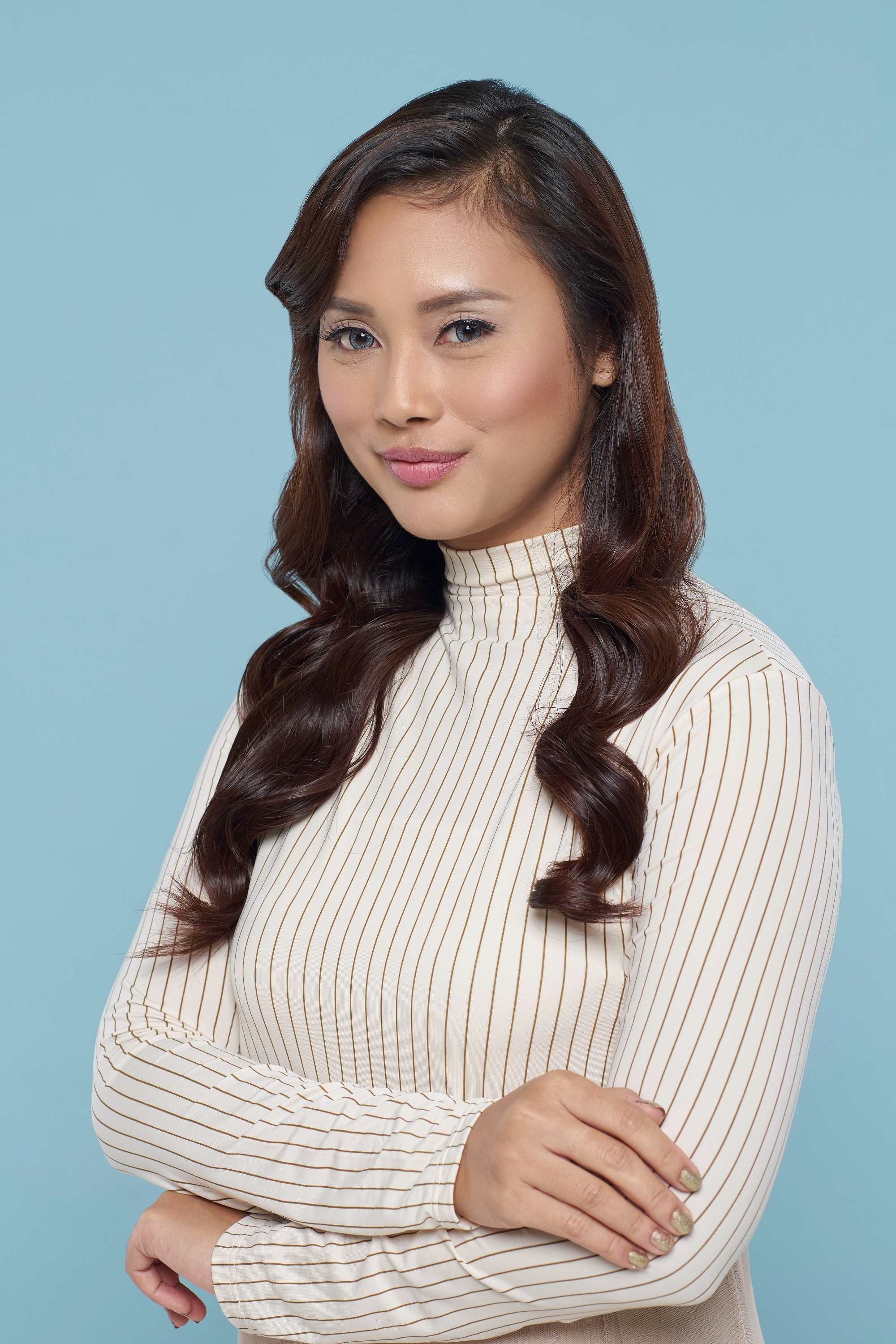 Got bangs? Curl them, too, to match your long, beautiful waves. The long hair with curly side fringe hairstyle only takes a few minutes to create. You'll be done in time for the New Year countdown.
7. Curly Ponytail
Put your curly ponytail up high and let your long hair bounce as you dance to your favorite music.
Editor's tip: Let your hair grow healthy by washing it with Sunsilk Strong & Long Shampoo. It has biotin and aloe vera that nourish your hair and help make it strong as it grows. 
8. Beach Waves for Short Hair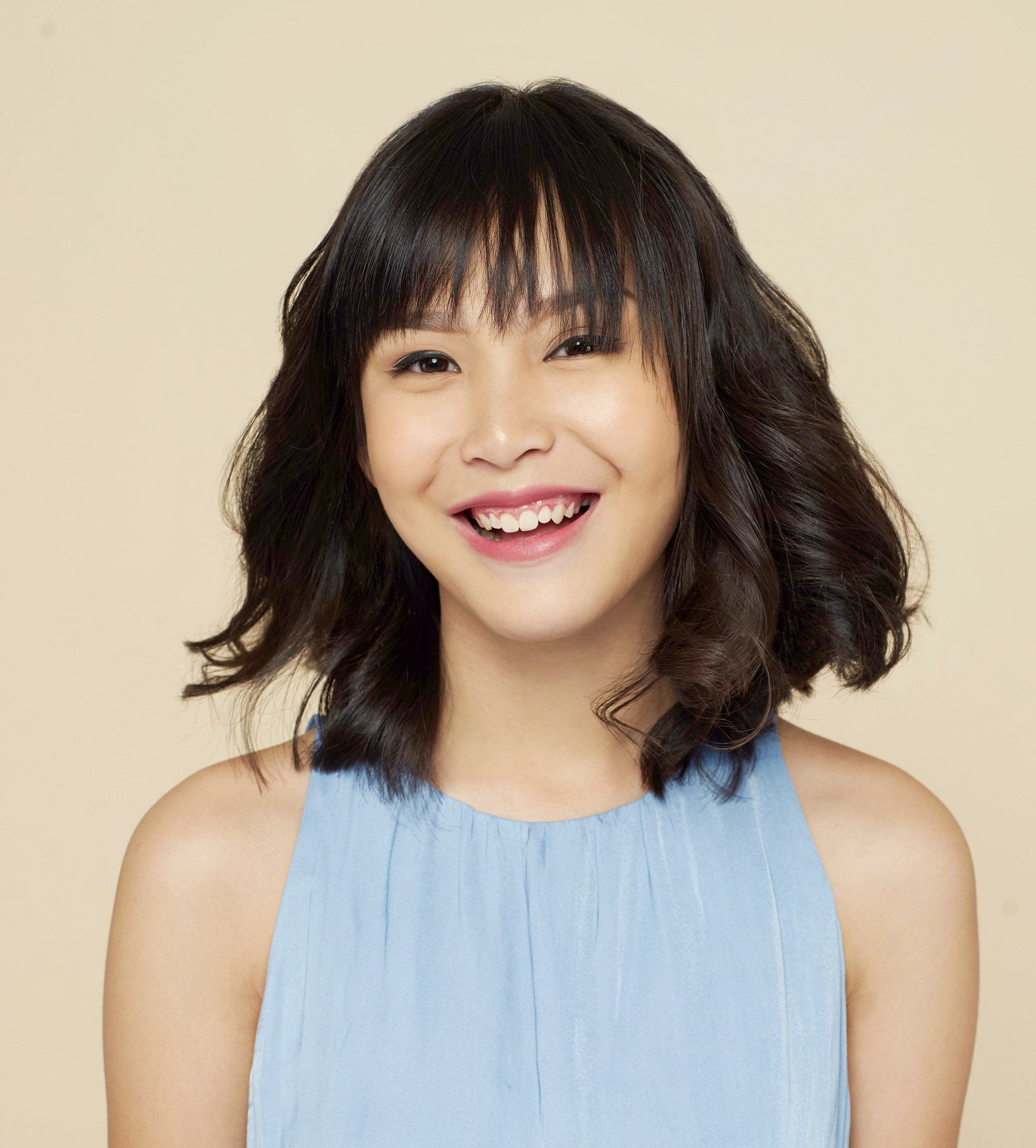 If you have a bob or lob, this hairstyle is for you. Beach waves for short hair is a versatile 'do. It can go with either a casual outfit or your favorite cocktail dress.
9. Half-up Fishtail Braid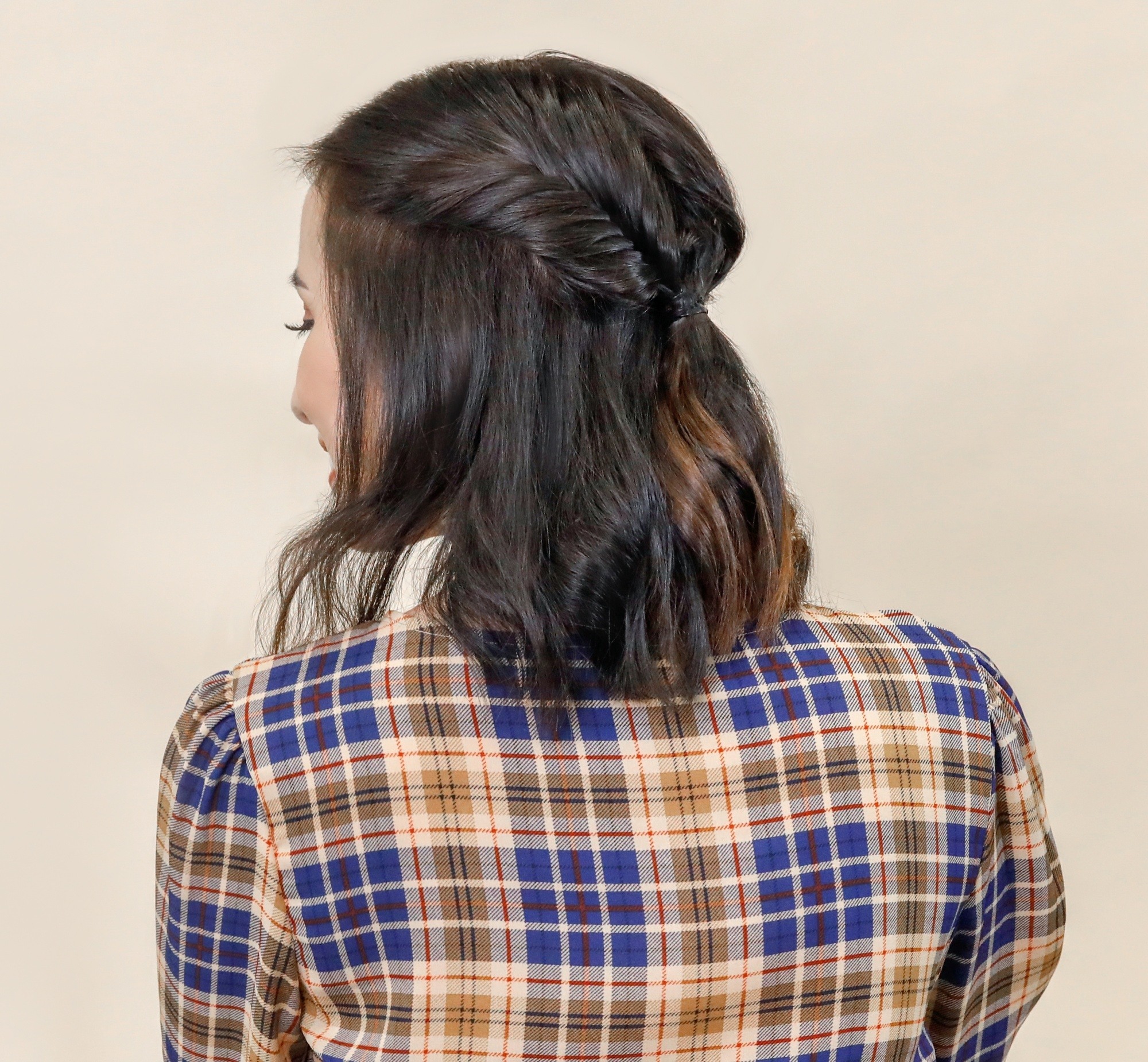 Look polished by putting your short hair in a half-up fishtail braid. You can also add soft waves to the tips of your hair so your bob or lob won't look flat and limp.
10. Side-swept Dutch Braid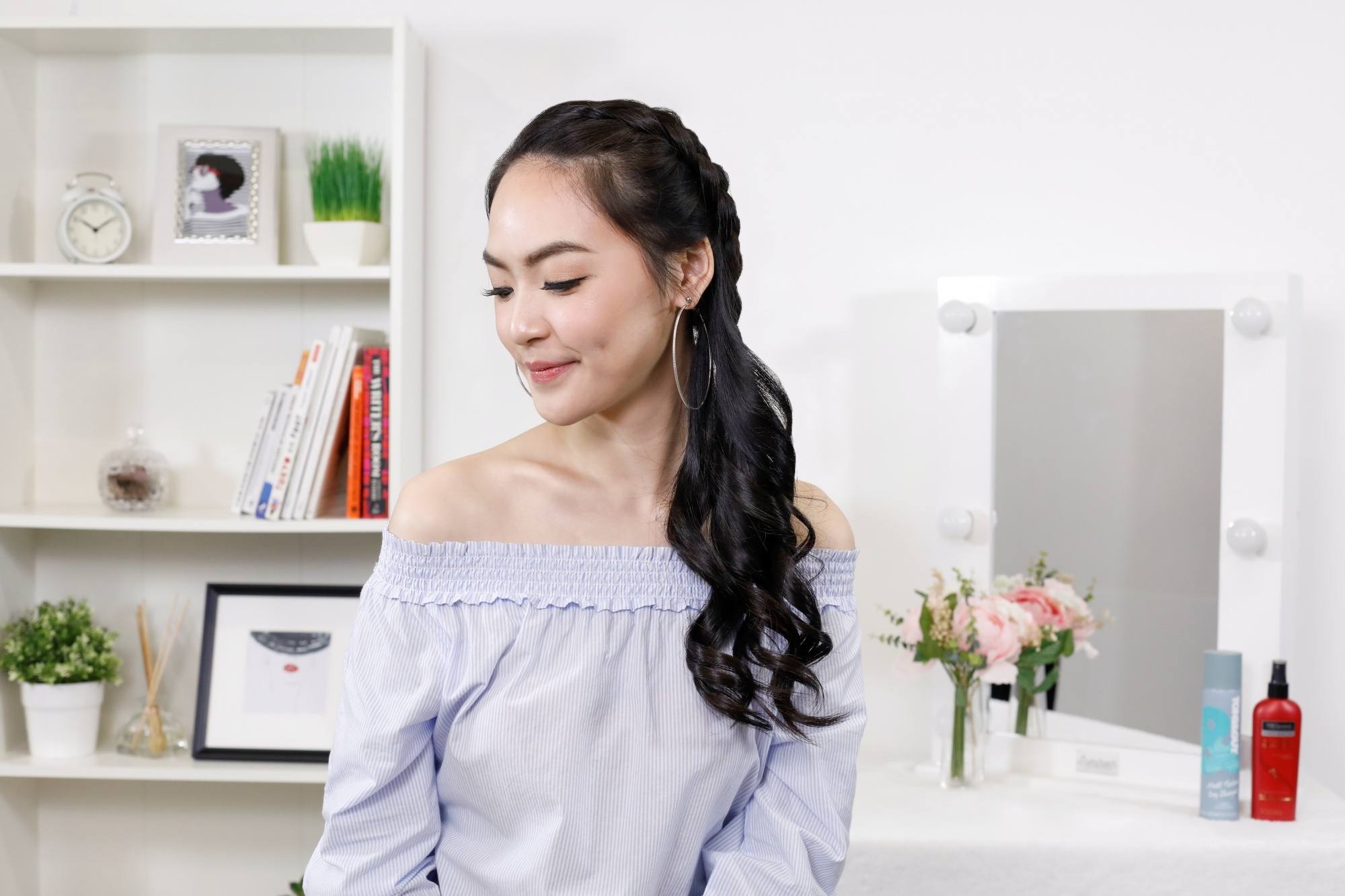 If you want a dainty and romantic hairstyle on New Year's Eve, put your hair in a side-swept Dutch braid. To do this, part your hair on the right side. Then, take a small section of hair from the left side and create a Dutch braid. Add more hair as you go along. When the braid reaches your ear, include sections of hair from the right side (where your hair part is) into the braid. When the braid reaches past your ear level, continue with a basic three-strand braid all the way to the tips. Secure the braid with an elastic, curl the rest of your hair, and you're done!
With these fab New Year's Eve hairstyles, you'll certainly end 2020and start 2021 looking your best. We're sure you wouldn't have it any other way. Now, let's all raise our glasses and toast to another year!
Prev Article
Next Article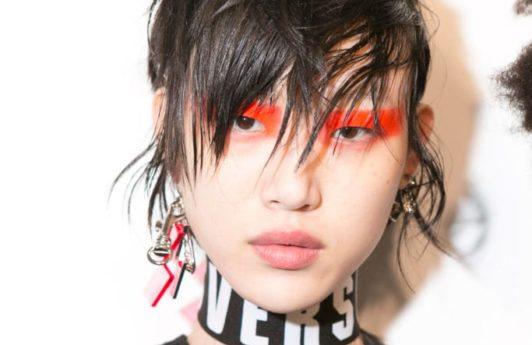 Gallery
9 fashionably crazy hairstyles perfect for Halloween
Bring the crazy to your Halloween parties with these cool crazy hairstyles that would surely make you stand out!
See article