Medieval hairstyles to inspire your Halloween look
Skip the weird and the crazy and go for the romantic for Halloween with these dreamy medieval hairstyles!
Half the Halloween fun is dressing up for it (candies lying around everywhere being the other half!), and here at All Things Hair, we take it seriously. We make sure our look is on point from hair to toe. And while going as a creepy little clown might give us kicks (and our friends heart attacks), we thought being the hair queens that we are, we would have a more fabulous time creating pretty hairdos than putting on a really frizzy red wig.
What better looks to recreate than those of the queens and princesses and maids from the middle ages? Medieval hairstyles are oozing with romance, and here we have five signature looks from the renaissance women that you can easily recreate for Halloween.
Medieval hairstyles you can rock at your Halloween party
1. Waist-long curls
Medieval women often tied their locks up or hid them under headdresses because loose and exposed hair was considered sexual in the middle ages. But when they did let their hair down, they let their long, natural curls tumble down their backs and down to their waist.
Editor's tip: to recreate this look (we're assuming you have the length, or at least going for extensions), work TONI&GUY Sea Salt Texturising Spray into your damp locks before creating your curls. This will define and separate your strands, giving you natural-looking waves worthy of a royal curtsy. Don't hesitate to add a crown or a tiara for effect!
2. Braided updo
They loved braids in the middle ages. And we're imagining they had a lot of time to kill because their braided 'dos were not your run-of-the-mill braided 'dos—they're complex, with several plaits layered over several others, probably taking hours to create. This one is a much simpler, a lot less complicated style for all of us who have to do it during coffee break. There are also a lot of other braided updo variations you can try to nail that medieval look.
Editor's tip: If you have really smooth hair that's difficult to braid, dust it with TONI&GUY Matte Texture Dry Shampoo. This will give your strands a grittier texture so it's easier to style. Then seal the look with TRESemmé Freeze Hold Hairspray to keep it in place.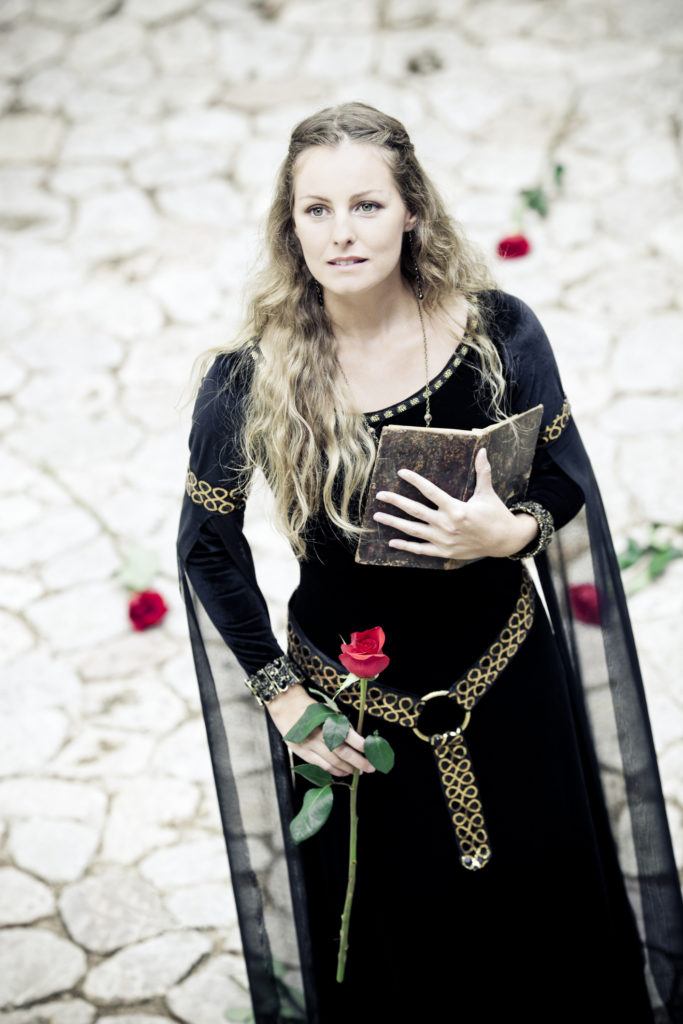 3. Curly Half-up 'do
Pair your beautiful curls with a nice half-up half-down hairstyle. This is another 'do that's very popular in the medieval period. You can part your hair in the middle, get small sections on both sides of your head, about two inches above your ears, and tie them together with an elastic. You can also try different versions, maybe with twists or rolls or braids.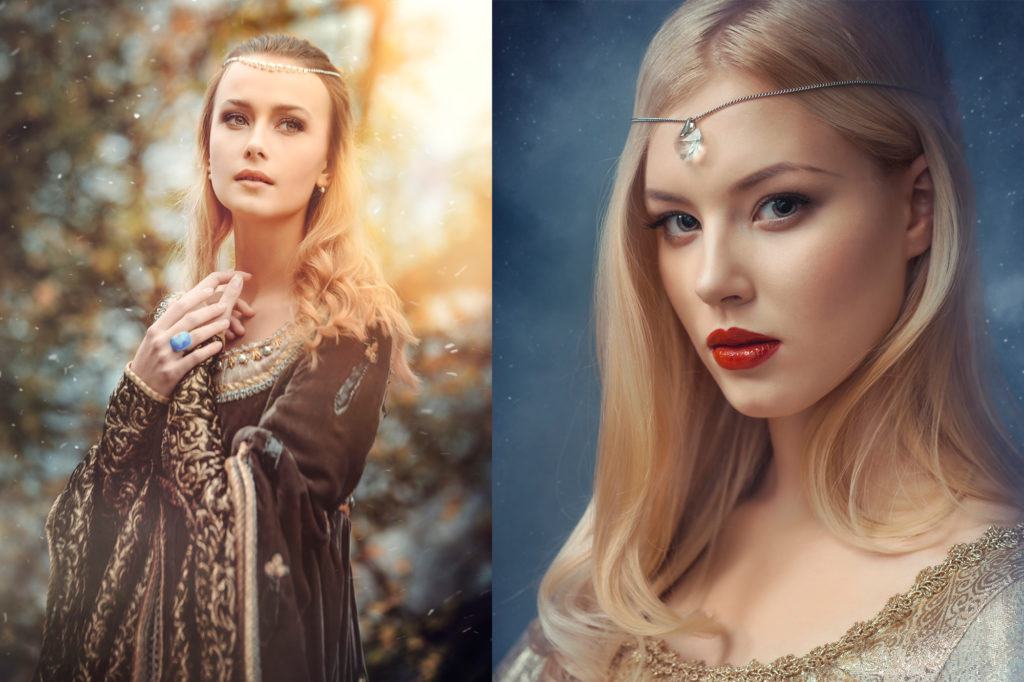 4. Circlet
Add a circlet headdress to your hairstyle—whether straight or curly—for a princess-y vibe. It can be a simple piece like this or a fancier one with a jewel that dangles over your forehead. If you can't find an actual circlet, you can try using a nice necklace as alternative, and discreetly secure it in place with bobby pins.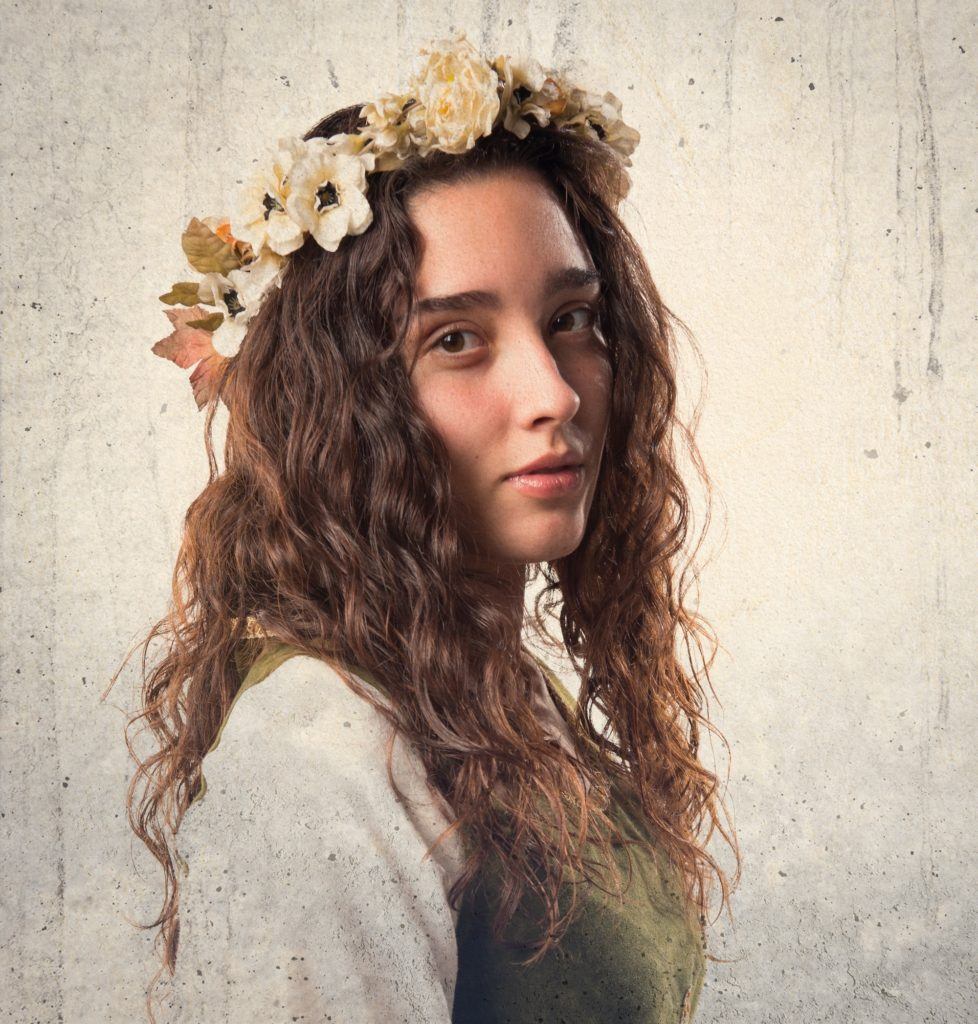 5. Flower wreaths
Ornate headpieces were also popular during the middle ages. If bejeweled circlets are not quite your style, you can go for the less extravagant but equally pretty and feminine look that a flower crown offers.
These medieval hairstyles are definitely much more fun than that vampire look you've been sporting for the last three years! Now, to find the outfit…
Prev Article
Next Article
Gallery
Halloween Hairstyles: 12 Halloween Glam Looks for a Boo-tiful 'Do at Home
Wanna try new Halloween hairstyles? Check out these Halloween glam ideas, and show your personality through your hair. 
See article