Ponytail Hairstyles That Pinays Can Wear Any Season
Check out these stylish ways on how to rock ponytails.
When you want to put your hair up, what's the first hairstyle that comes to mind? Ponytail. It's the easiest and quickest way to style your hair. When you're outdoors and you're beginning to sweat, just take out your hair tie and whip up a ponytail. Want to look sleek and polished at work? It can help do that.
Today, we're going to show you different ways on how to rock this hairstyle—from its most basic form up to more glammed up versions. Get your combs and hair ties ready!
Ponytail Hairstyles We Love
1. Sleek Low Ponytail
If you only got a minute to style your hair, this is perfect. You can use a simple hair tie or one with a fancy design to create your low ponytail. And if you already have sleek and straight hair to begin with, you wouldn't need to do much styling to make your hair neat.
2. Sleek and Fierce Ponytail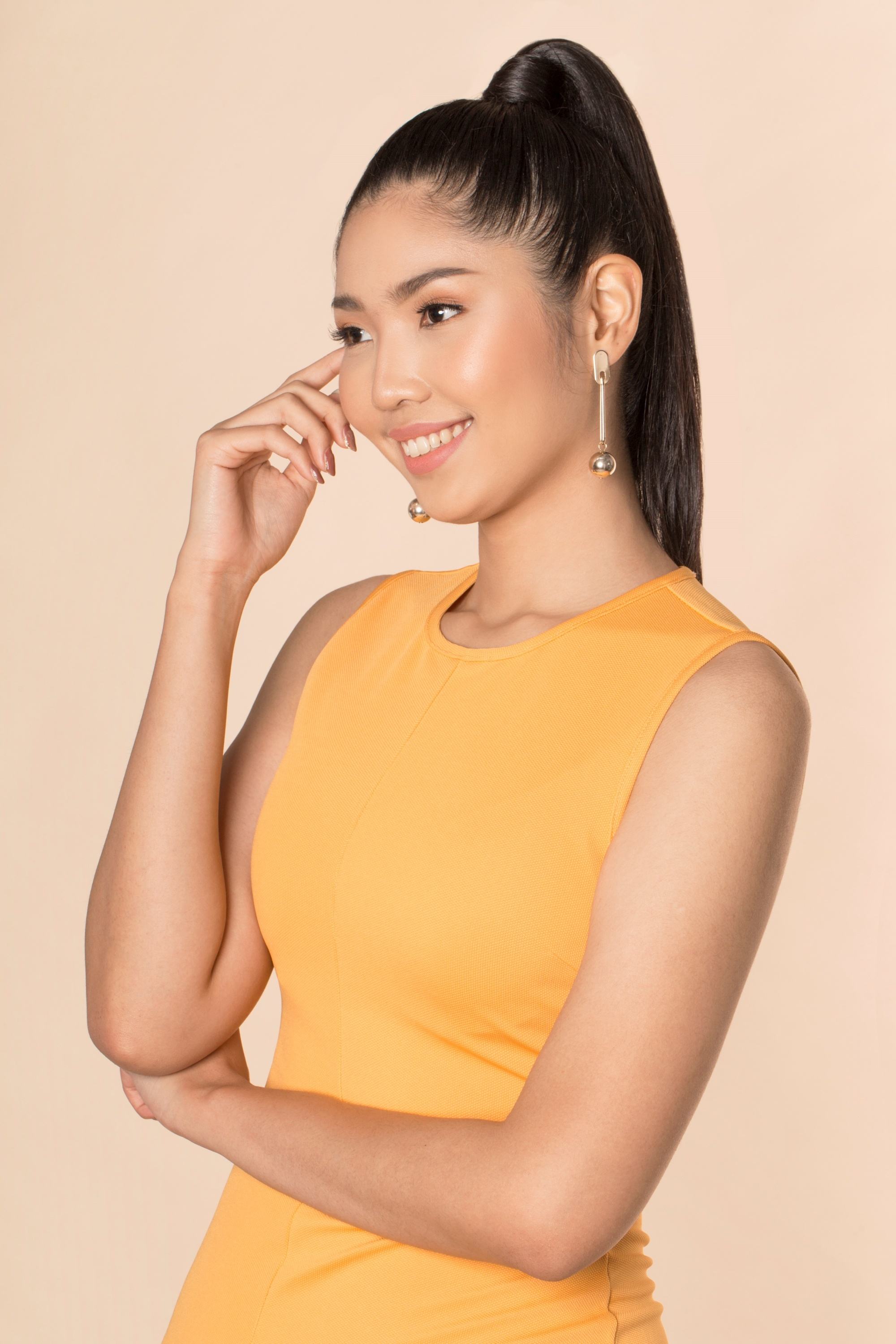 Out to party all night? Opt for a high ponytail. You can make your ponytail look higher by using two hair ties. Then, iron your ponytail straight so it doesn't get messy and unruly even as you move on the dance floor.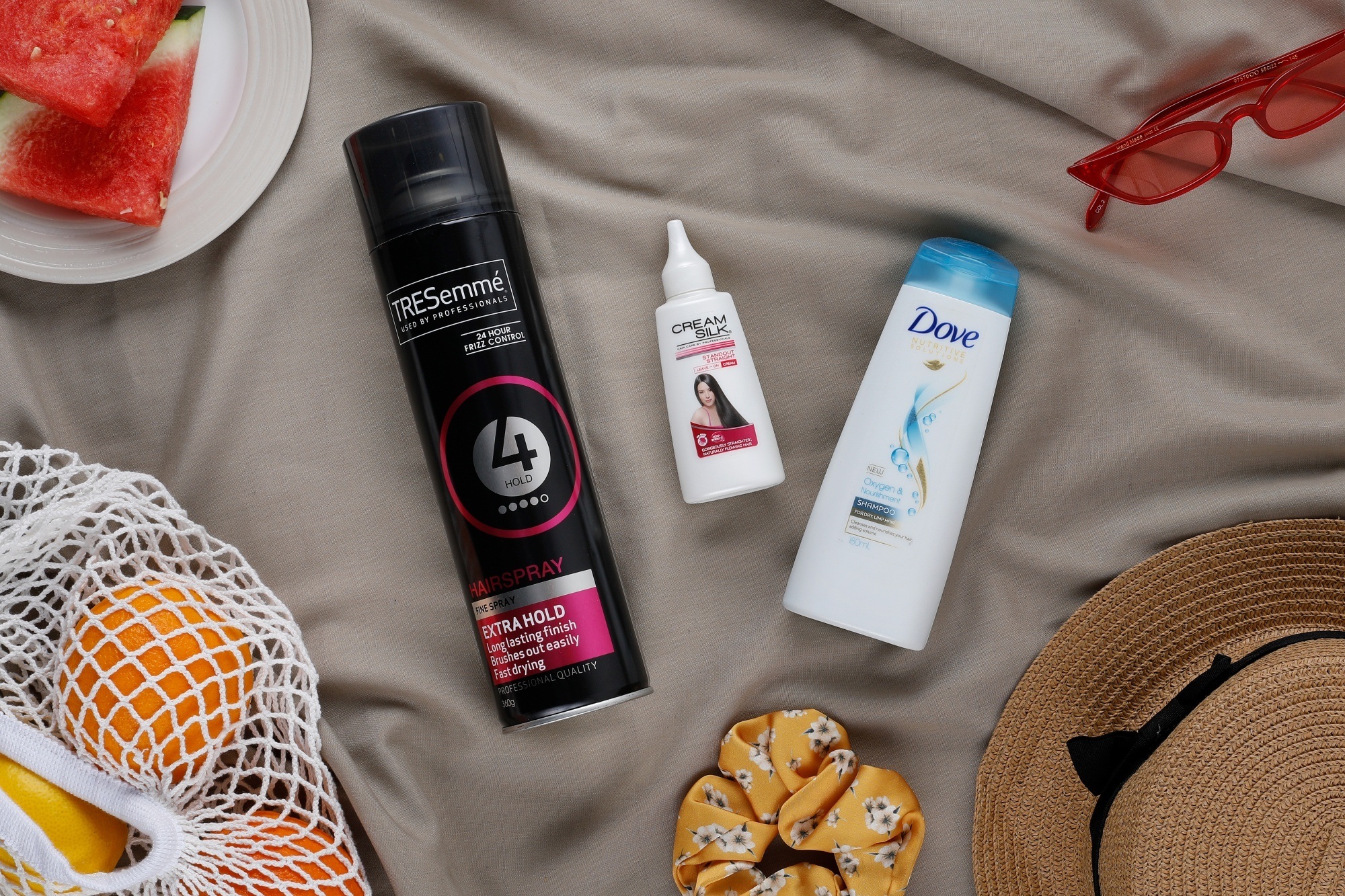 Editor's tip: Have these products in your beauty arsenal to help you create beautiful ponytails. Use Dove Oxygen & Nourishment Shampoo to make your hair soft, nourished and bouncy. And when you're done styling your hair, smooth out frizz by finishing with TRESemmé Salon Finish Extra Hold Hairspray. And if you feel your hair is stiff and dry, apply a drop of Cream Silk Standout Straight Leave-On Cream first before tying your hair. 
3. Curly Pony
Add a bit of flair to your high ponytail by curling the ends. It suits less formal parties and goes well with a street-chic outfit rather than evening dresses.
4. Vintage Retro Style
In a nostalgic mood? Add a '50s touch to your 'do with a vintage retro ponytail. And with the additional volume on your crown, this hairstyle also helps make thin hair look thicker.
5. Braid Pony
Got thick hair? Put your ponytail in a three-strand braid so your strands won't brush against your nape. You can also wear this 'do when you're going on dates or attending daytime parties.
Editor's tip: Strengthen your strands so you don't have to worry about damage whenever you style your hair. We recommend Sunsilk Strong & Long Shampoo, which has Biotin that helps make your hair stronger as it grows. 
6. Double-braided
If you have a day full of sporty activities ahead, better put your hair in a double-braided ponytail to keep all strands in place for a long time. Now, you can cheer for your favorite team or win in your own game without having to worry about your hair.
7. Side Pony
Even something as simple as putting your ponytail on the side can change your look. Go for this 'do when you want to look sleek but dainty and romantic at the same time.
8. Tucked-In Pony
Need a boost of confidence at work? Complement your corporate-chic outfit with this hairstyle and you'll definitely make a good impression at the office.
9. Curly Side Pony
This romantic hairstyle is perfect when you're attending a wedding. You can also style your hair this way if you want to make it look thicker.
10. Bubble Ponytail with Ribbon
Take your usual 'do to the next level! First, create a high ponytail, the tie several elastics on your hair afterward. Pull the sides to make bubble shapes and finish with a cute ribbon. This works as a fun party hairstyle when the theme calls for something quirky.
11. Tousled Low Pony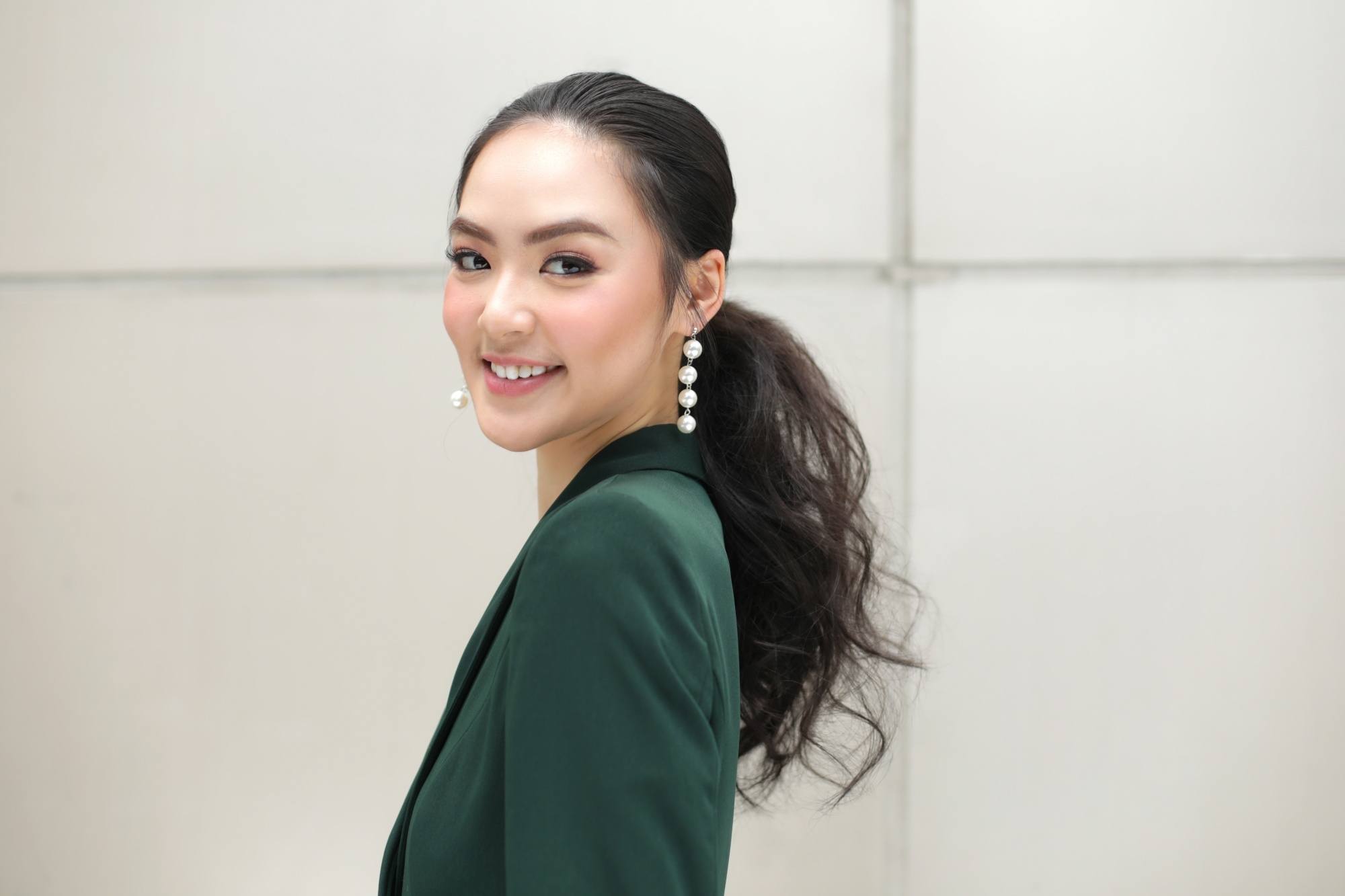 Transform your low ponytail into a party hairstyle by teasing it to give it more volume. It doesn't take much to create this 'do, so you can easily do this after office hours before you head out for drinks with your colleagues.
Editor's tip: Teasing can cause split ends and hair damage. Repair your strands by using TRESemmé Total Salon Repair Shampoo and TRESemmé Total Salon Conditioner. This duo helps reinforce your hair's natural protective barrier to help nurse it back to health and protect it against future damage.
12. Double Rope Braid
Another way to jazz up a low ponytail is by adding two rope braids. Do this on long, thick hair and you'll upgrade your 'do from blah to beautiful.
13. French Braid into Sleek Ponytail
Combine two classics in one hairstyle. First, create a French braid, and when you reach your nape, just grab your hair tie and create a sleek ponytail. Easy, right?
14. Half Ponytail
Go for a half-up, half-down hairstyle when you want to tie your hair but still leave some of it down. It's also great for short and shoulder-length hair.
15. Wrapped Ponytail
Tame your thick hair by tying it and wrapping a ribbon around it. You can also use a ribbon that contrasts with your hair color if you want a more playful look.
Now, you won't run out of ponytail ideas and you can always refresh your go-to look. What are you waiting for? Try these hairstyles now and have fun!
Prev Article
Next Article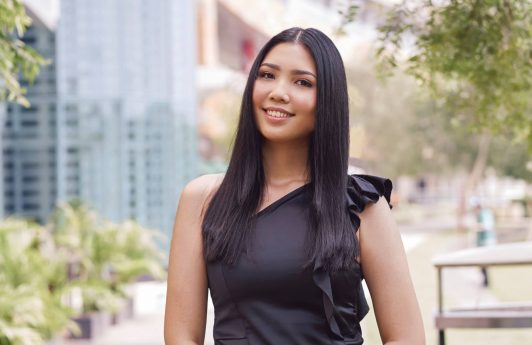 Gallery
Long Black Hair: 15 Hairstyles to Show It Off
Want effortlessly beautiful hair? Here are easy ways to style long black hair.
See article