Hair Design for Long Hair: Pegs for Special Occasions
Long hair, don't care—because you have a lot of styles you can explore to play up your look! Check out these gorgeous hair designs. 
Look gorgeous on any special occasion by doing a hair design for long hair. Braid it, roll it, twist it, and accentuate your hair to create fabulous 'dos for every occasion. Or, combine all these tricks and styles to create something new each time. Ready to look fab for the red carpet? Here are some hair designs you can do on long hair.
Hair Designs for Long Hair You Can Wear Anytime
1. Braids as hair design for long hair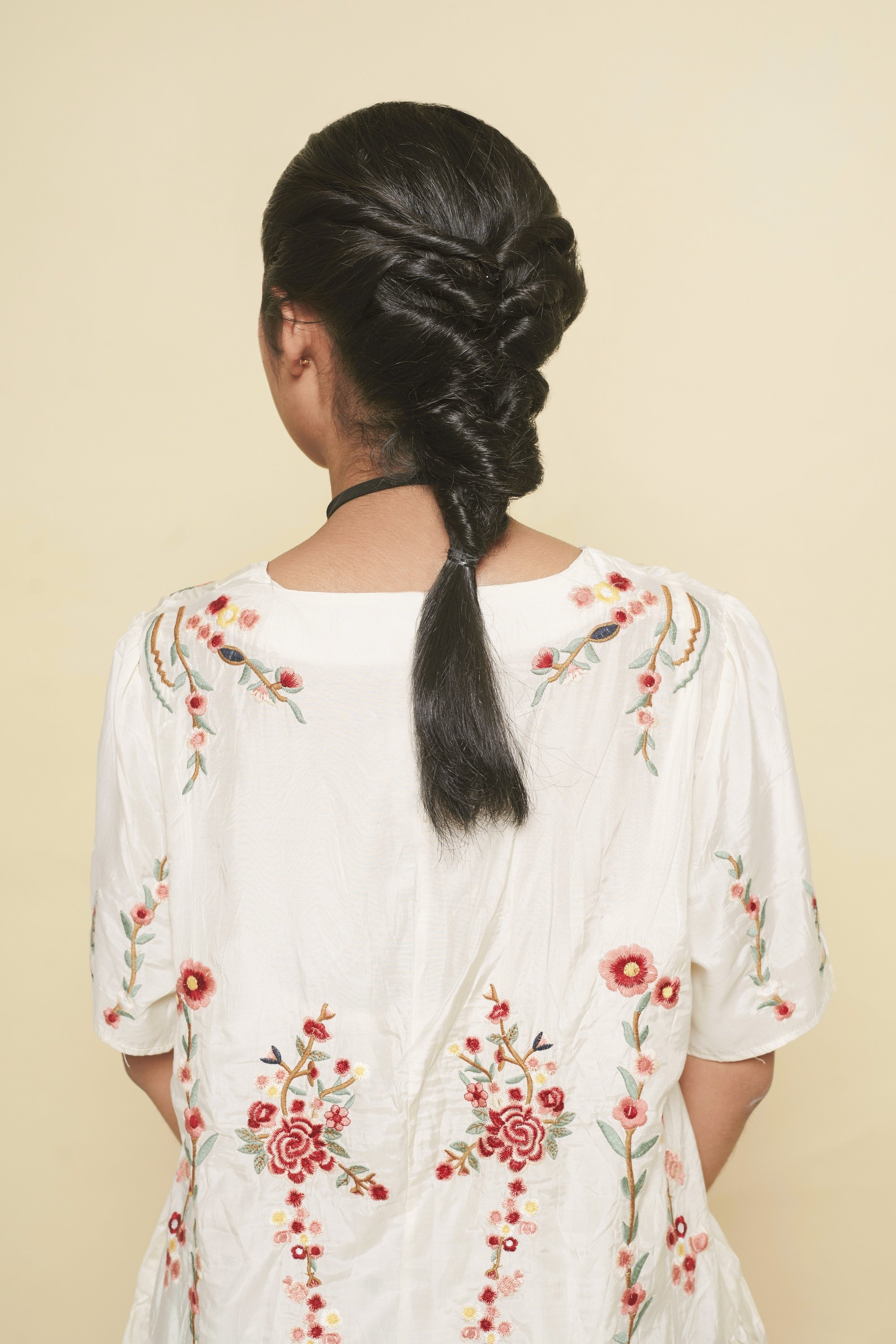 Short hair or long hair, braids are always a foolproof way of styling your tresses. What's even better about braids is how you can do it in so many different ways. To create a beautiful hair design, you can create a flip braid, twist and flip sections of your hair until the tips to form a unique braid.
Editor's tip: Whatever hair design you create using your braids, make sure that your hairstyle stays in place. Finish styling your hair with TRESemmé Salon Finish Extra Hold Hairspray. 
2. Bobby pin hair crown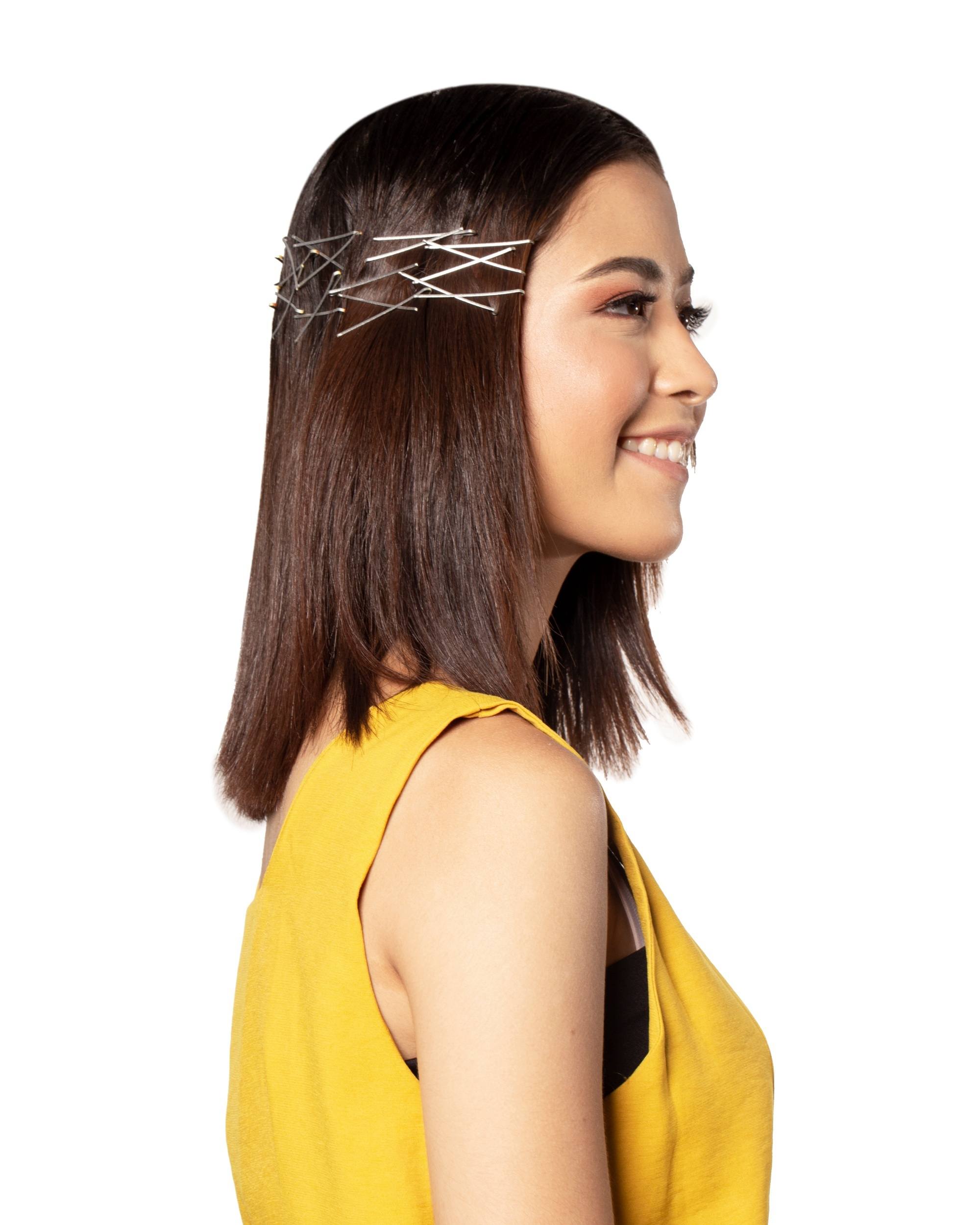 Aside from being a trendy hairstyle, a bobby pin hair crown can also give a beautiful design on any hair length. Nail this hairstyle by using gold or silver bobby pins to create an elegant look and a beautiful contrast against dark hair.
3. Hair clip medley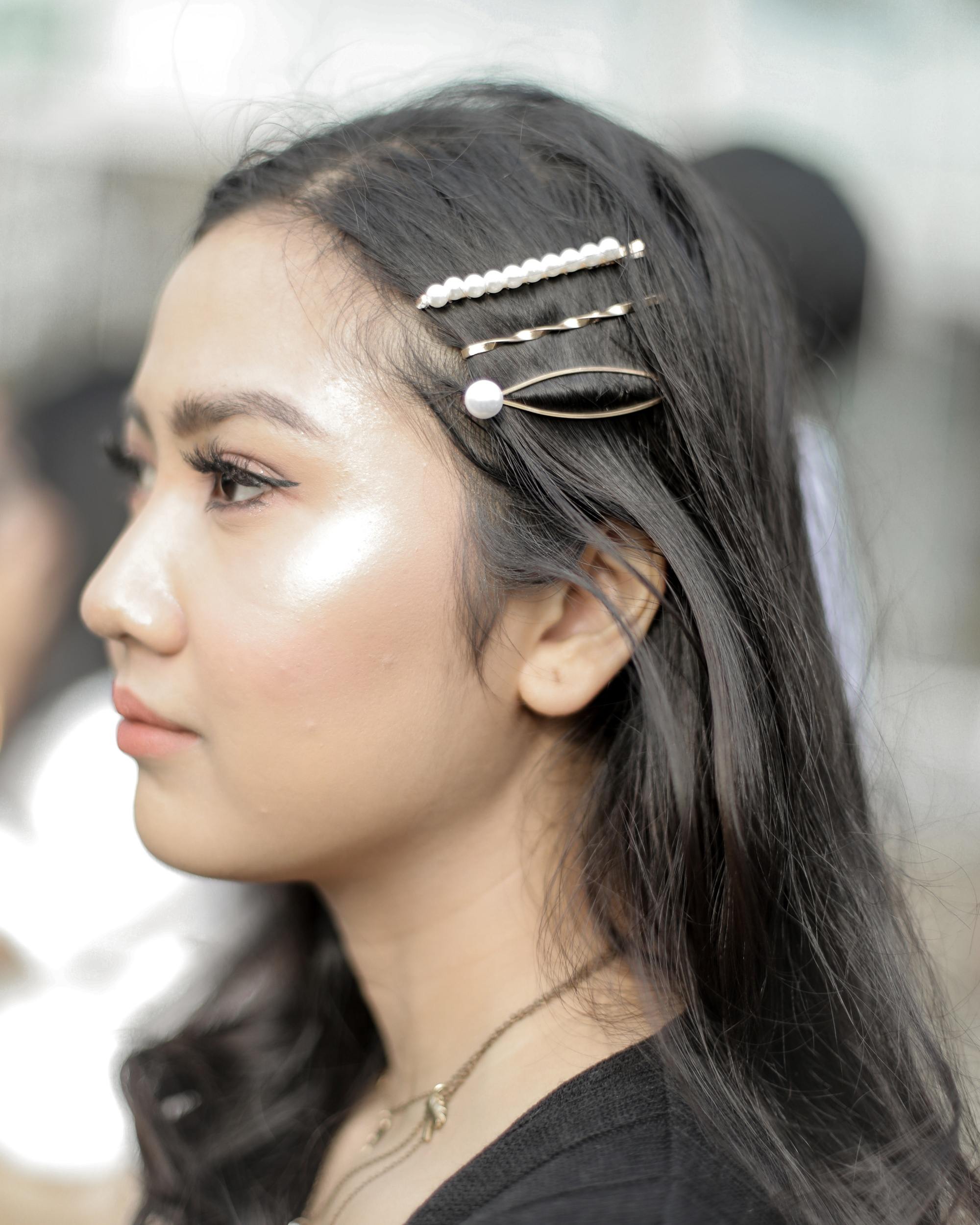 Gone are the days when you wear just one or two matching hair clips. From pearls to crystals, beads to neon colors, you can wear different hair clips at the same time. To do this, you can just keep your straight long hair down and add a barrette and voila! Your look is complete. We recommend wearing a maximum of three different hair clips at a time to keep your look classy.
3. Flower accessories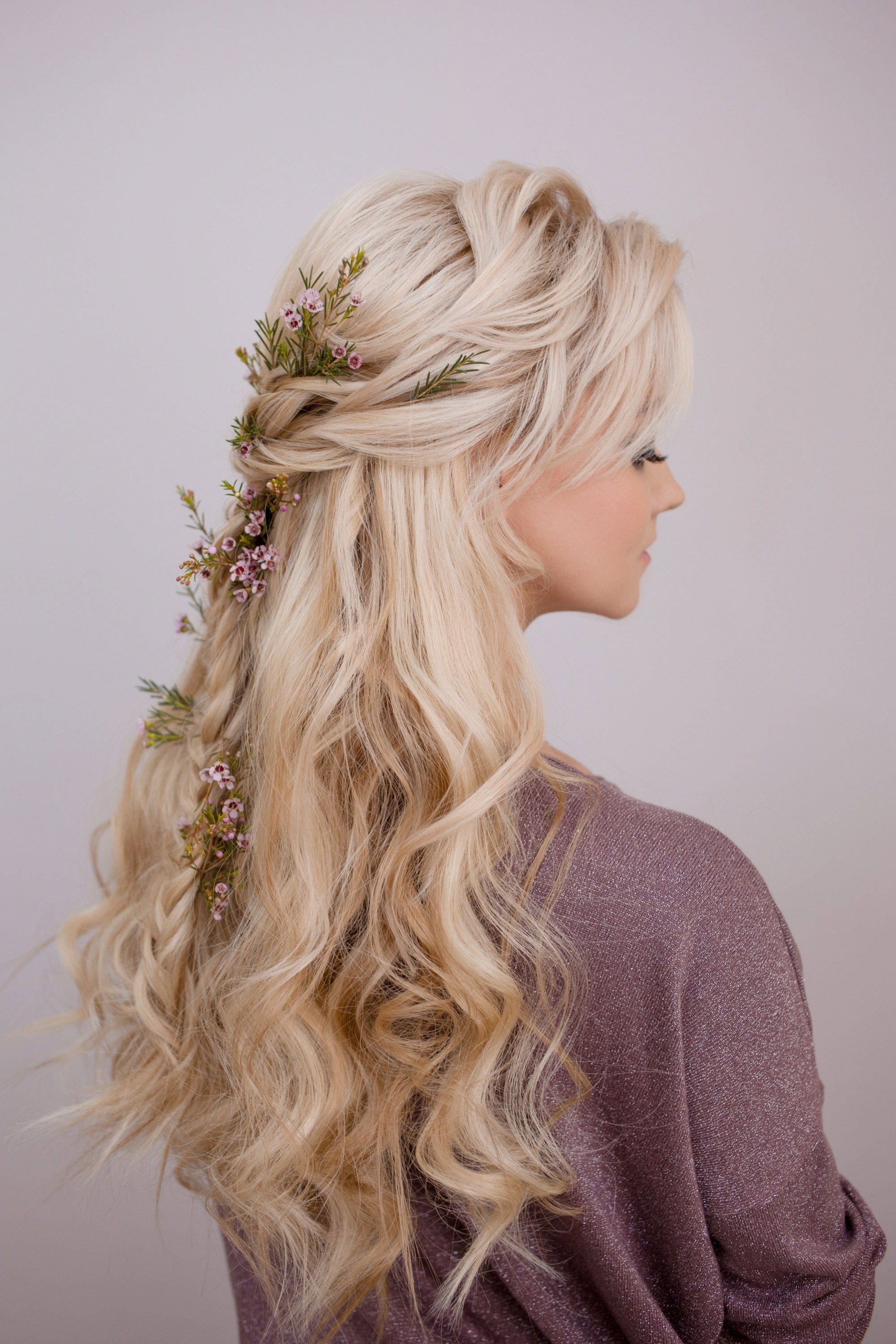 More and more brides are incorporating fresh flowers into their bridal look, and you can, too! Even if you're just a guest to a wedding or any other event, you can still level up your style game by using fresh blooms on your hair. It doesn't have to be big flowers—you can even use Angel's Breath flowers and just insert it here and there on your chosen hairstyle. You'll be surprised at how it can instantly transform your whole look.
5. Rope hair accessory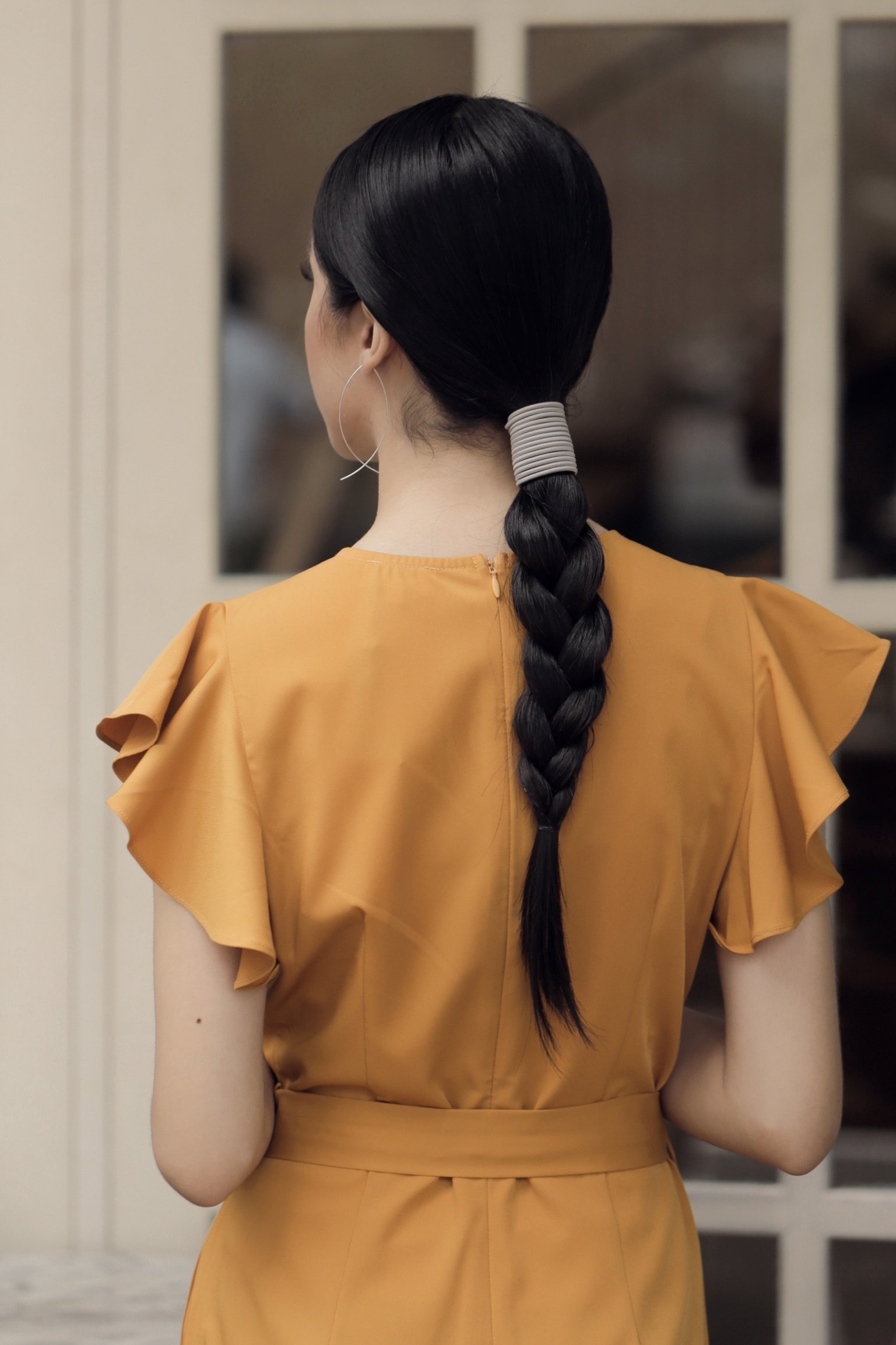 Jazz up a simple braid by tying a rope accessory at its base. This is perfect for daytime garden parties or picnics. You can also use a ribbon instead of a rope accessory to create a hair design.
6. Pipe braids
This type of braid may be a bit challenging to do compared to the others, but the effort is worth it once you see the unique result. Spice up your pipe braids with ribbon or hair twine to create a stunning hair design.
Editor's tip: Make sure your strands are protected against damage. Wash your hair with Dove Intense Repair Conditioner to help repair visible signs of damage. These products also nourish and strengthen your hair to guard against future damage. 
7. Braid with studs
Another way to create a hair design is to pepper a simple braid ponytail with small hair studs. It's a great way of elevating a simple hairstyle without doing much.
8. Criss Cross Chignon Braid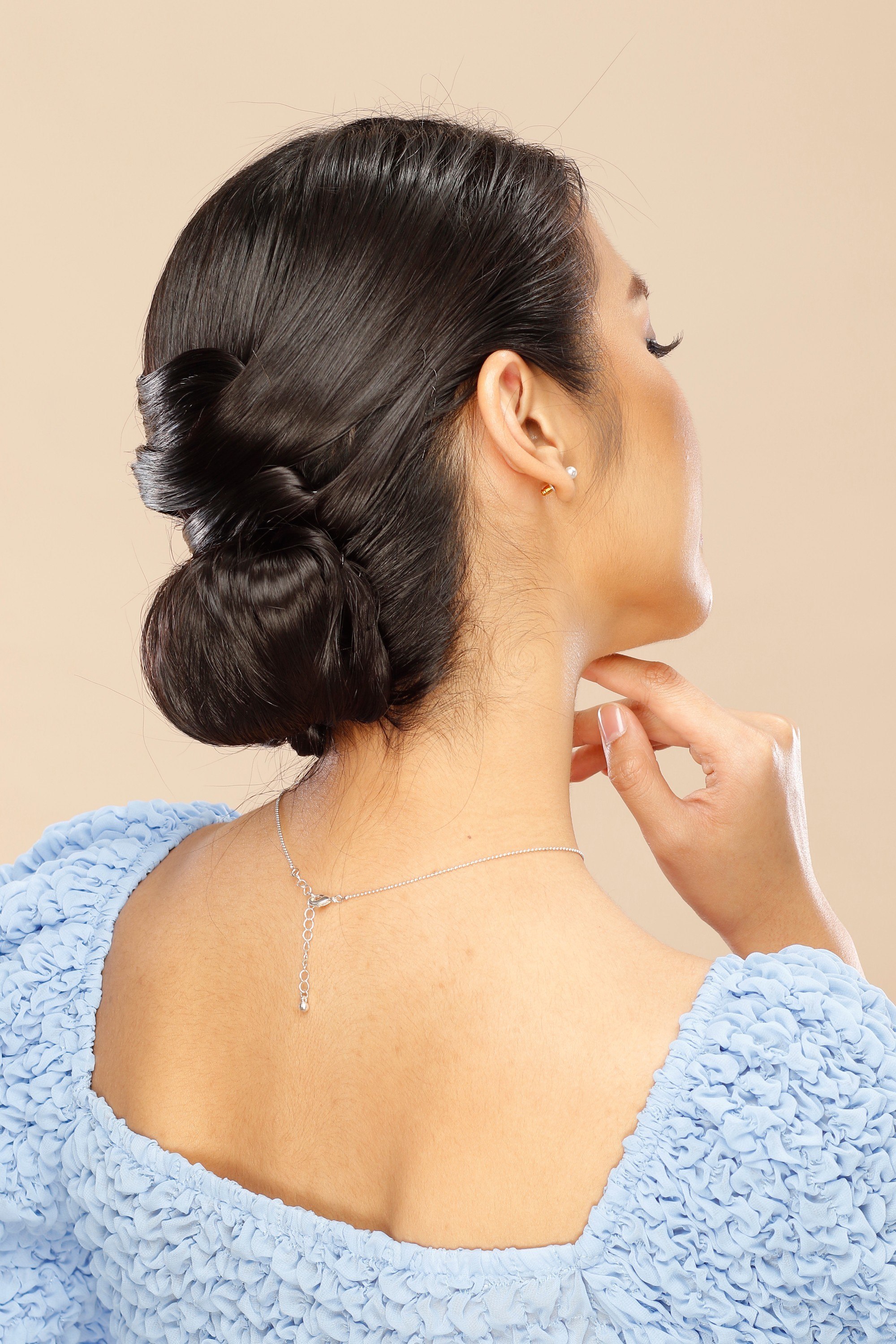 Chignons are a go-to hairstyle for any special occasion. But you can always amp it up and make it look more sophisticated by doing the criss cross chignon. Follow the basic steps in making a chignon but incorporate a few twists to make the criss cross effect. It's the perfect 'do for when you want your hair to look sleek and frizz-free.
Editor's tip: Boost your confidence in wearing a sleek hairstyle by using VO5 Frizz Free Cream. It gives your hair a smooth and shiny finish without the greasy after-feel. 
9. Lace Braid Updo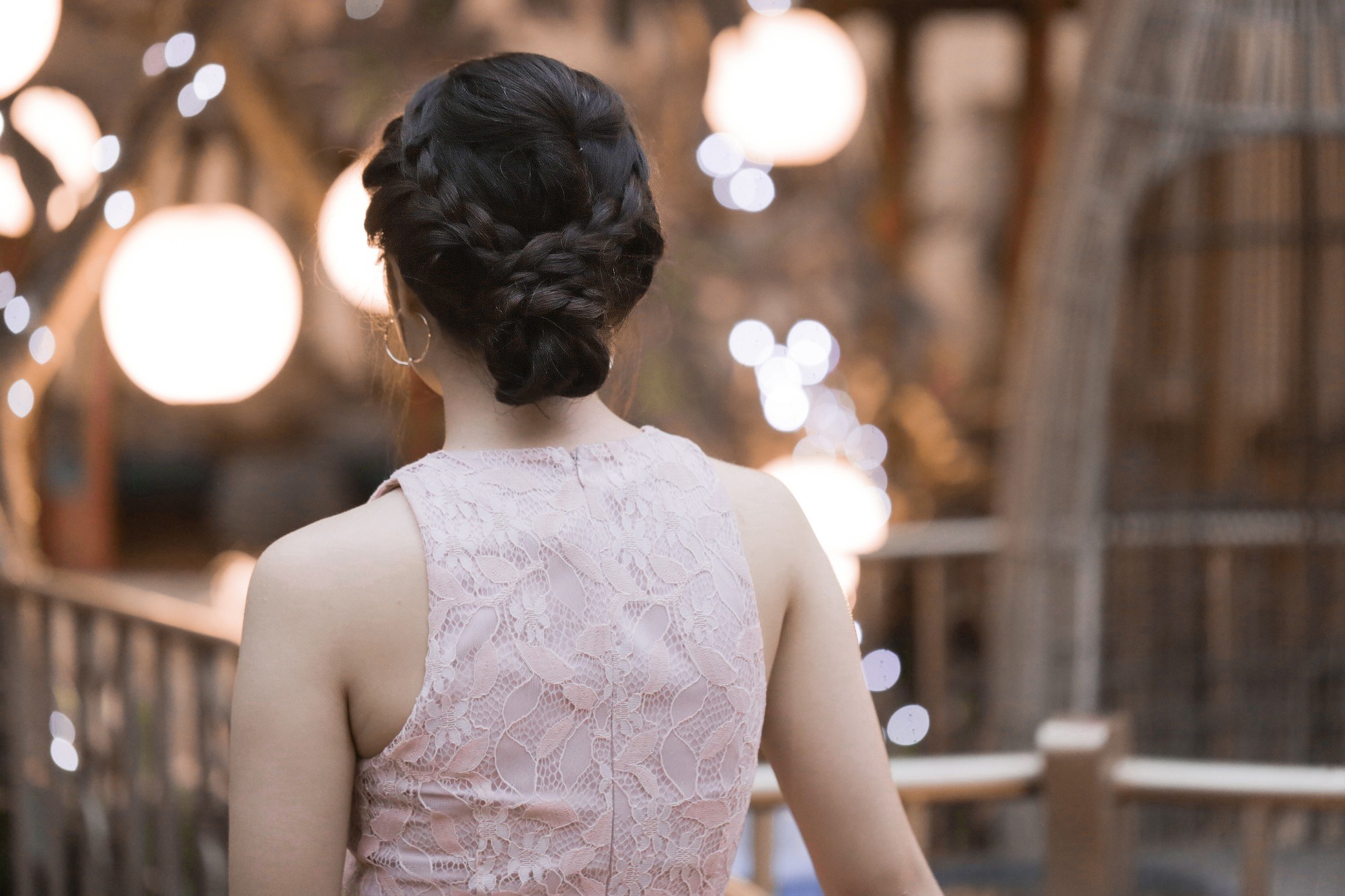 Your braids will always remain a classic hairstyle, but you can give it more oomph by doing the lace braid updo. Make the basic component, which is a semi-headband or waterfall braid and loop it to form a low bun right above your nape area. The hairstyle looks complicated and professional but is actually just made of a basic braid.
10. Romantic Braided Updo with Flower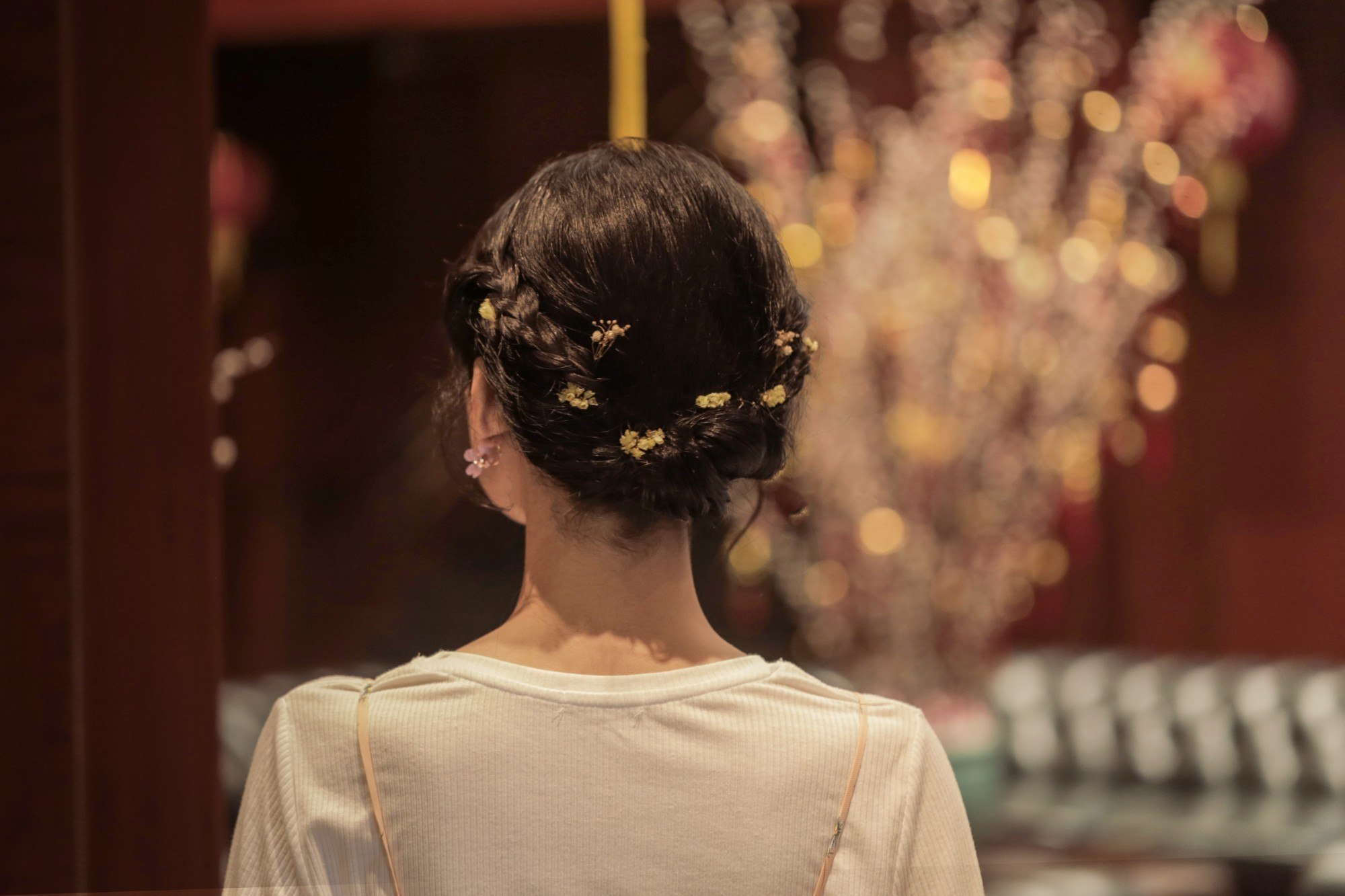 Special occasions call for special pins and accessories. But for this hairstyle, we'll go more natural by using fresh flowers to accent your romantic braided updo. Braid a part of your front hair and roll it together with the rest of your hair at the back, secure with bobby pins, and add your fresh flowers! It's quick and simple but looks elegant and chic.
11. Rolled Bun with Accent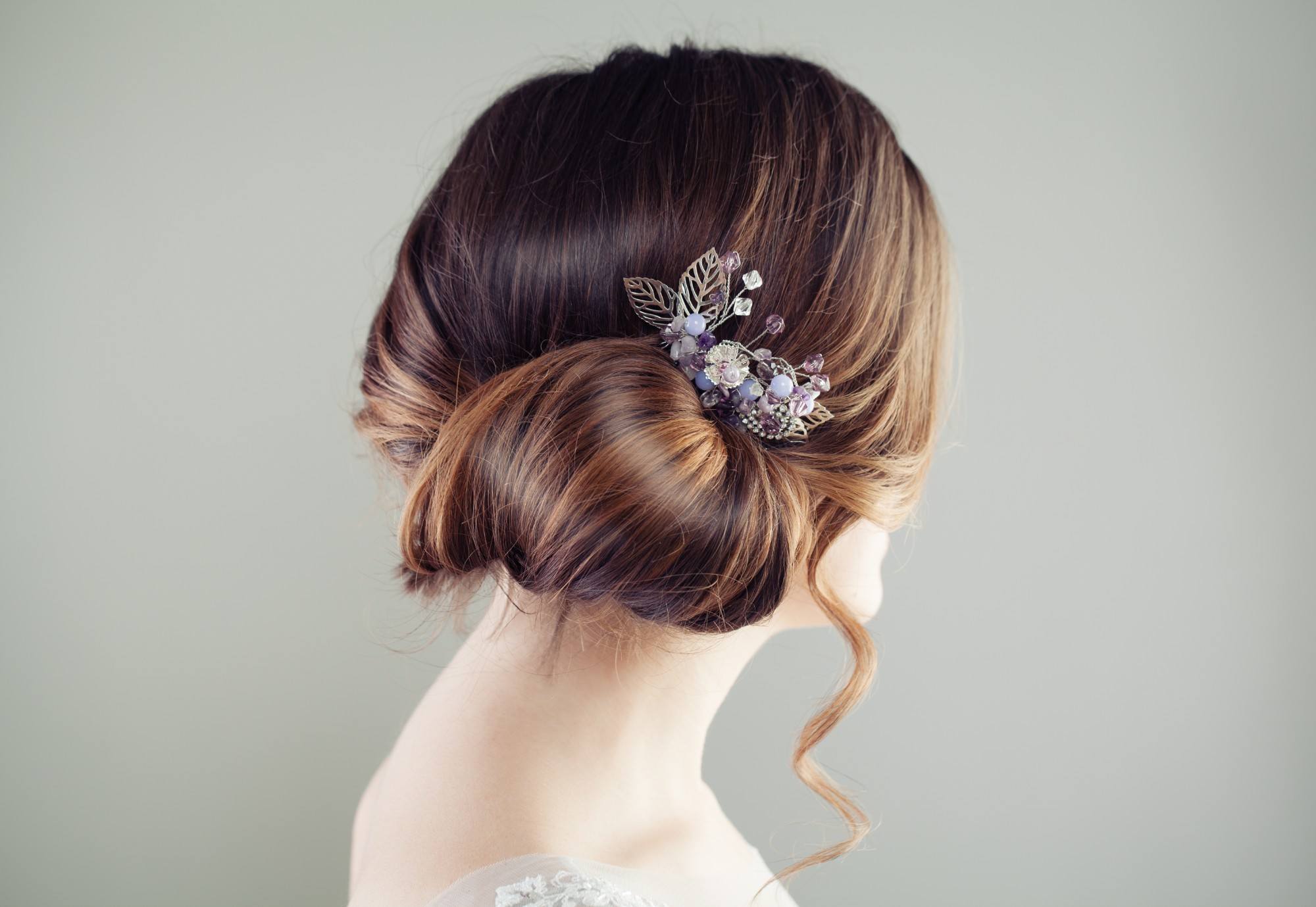 If you think you don't have superb skills in hairstyling, then, this rolled bun is the answer to your need. It's simple but looks elegant and sweet and works for both short and long hair. You simply need to gather your hair, roll it into a low, semi-side bun, and secure with bobby pins. Then, make it look sophisticated by putting a studded or gemmed accessory to complete the look.
12. Voluminous French Twist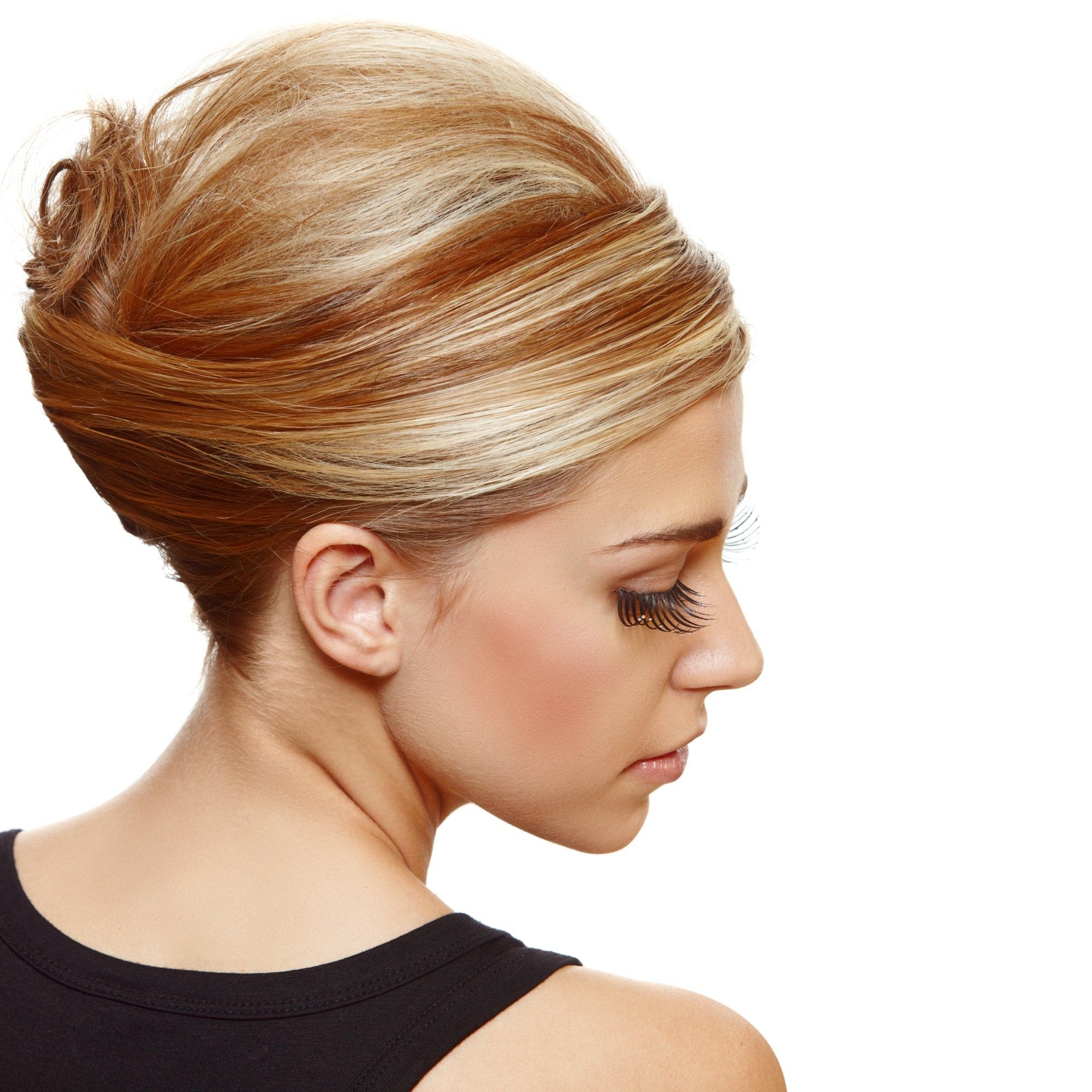 Our usual French Twist just got an upgrade! Tease the top part of your hair for added volume and sweep your long bangs to the side for a more feminine look. It's a nice 'do for round-shaped faces because the side-swept bangs cover a small part of the forehead and make the face look slimmer.
Now that you have these ideas, feel free to experiment with any hair design for long hair. But of course, aside from these, you can still push for other ways to style your hair for any special occasion. Let your creativity shine and come up with different ways of creating a glam hairstyle.
Prev Article
Next Article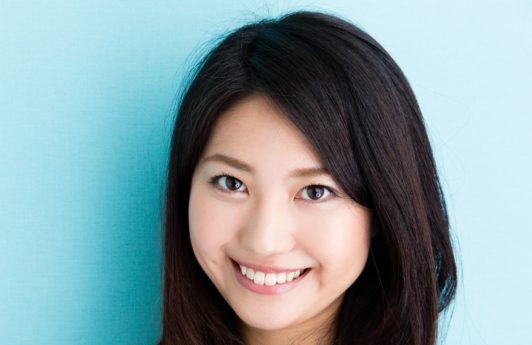 Gallery
Best Haircuts for Long Hair To Show Off Your Lush Mane
Want to know the best haircuts for long hair? Read on to find out what they are.
See article