Easy Hairstyles for Long Hair That Will Make You Look Chic all the Time
Are you a hairstyling newbie? Make your hair look like it's styled by a pro with these easy hairstyles for long hair.
When it comes to styling long hair, you have several options. You can leave it down or put it in a nice updo or make it wavy or straighten it.  If you do not have the luxury of time, though, you would want a hairstyle that requires minimal effort but delivers a huge impact. Try these easy hairstyles for long hair, and you'll never have unkempt tresses ever again. Also, we're giving you clever hair hacks for long hair that will help you nail your look.
10 Easy Hairstyles for Long Hair
1. Sleek, Low Ponytail
A ponytail is a classic. It never goes out of style. A low ponytail may be simple, but you can make it sophisticated. After tying your ponytail with an elastic, wrap a small section of hair around the elastic to hide it. This hair hack will make your ponytail look professionally done. Finish your 'do by applying hair serum or leave-in cream to keep it sleek, polished, and frizz-free.
Editor's tip: With a coin-sized amount of Cream Silk Standout Straight Leave-on Conditioner you can say goodbye to frizzy and dull-looking hair. 
2. Side Braid
If other types of braids like the French braid or the Dutch braid look overwhelming to you, you can go for the side braid. The side braid looks dainty. You can style your hair like this when you want a casual 'do that you can wear on weekends or for running errands. You can also style your hair this way if you're attending a morning wedding. Because of its versatility, the side braid should definitely be one of your favorite easy hairstyles for long hair.
Editor's tip: Wash hair with Sunsilk Smooth & Manageable Shampoo to make it soft and easy to style. 
3. Side-swept Ponytail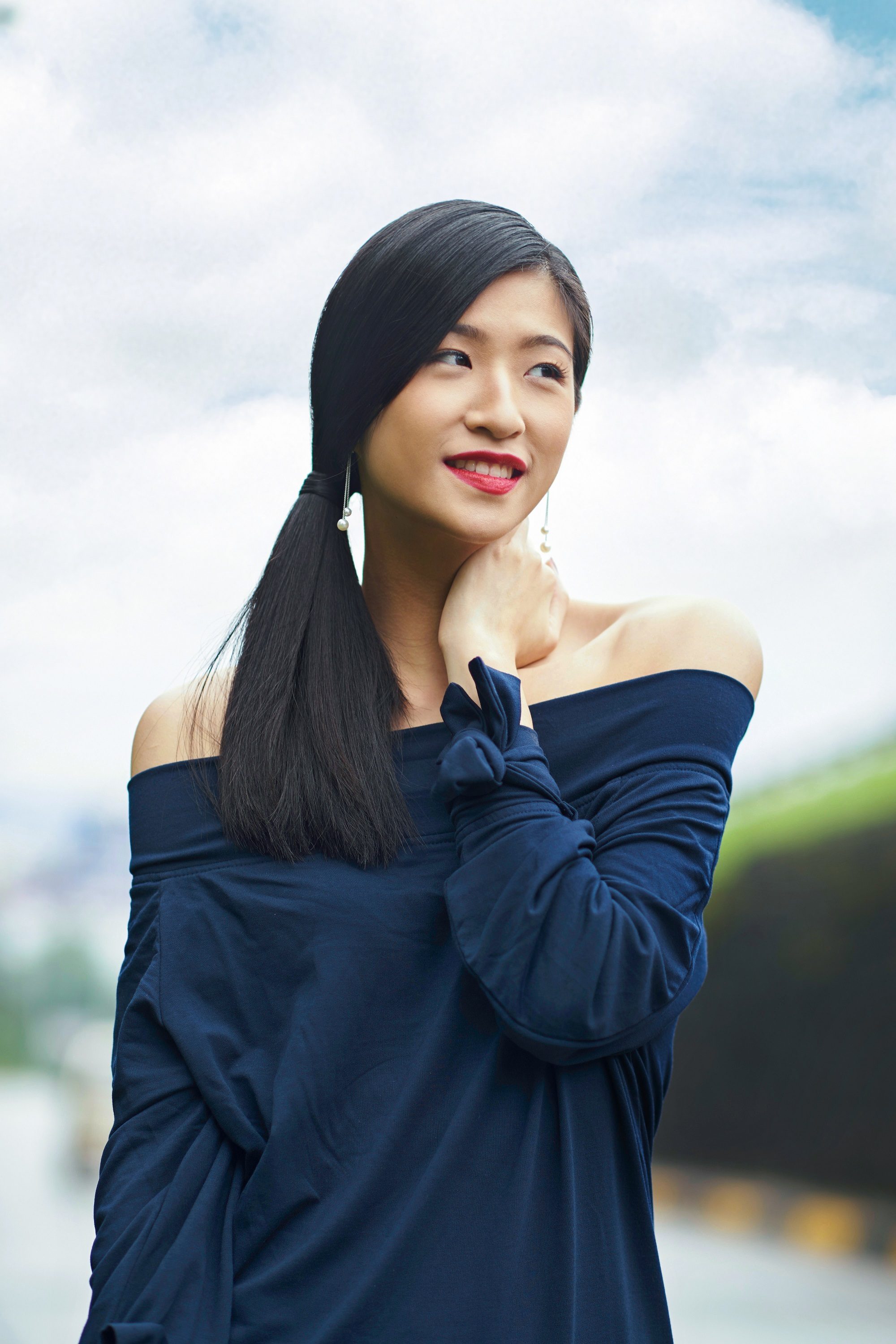 Inject a twist to your ever-reliable ponytail by putting it on the side. Start by blow-drying your hair and creating a deep side part afterwards. Then, using a paddle brush, gather your hair on the opposite side of your hair part and secure with an elastic. That's it! If you want a sleeker finish, you can straighten your ponytail with a flat iron.
Editor's tip: Don't forget to spritz Tresemmé Keratin Smooth Flat Iron Smoothing Spray on your hair before blow-drying or ironing to prevent heat damage. 
4. Braid Ponytail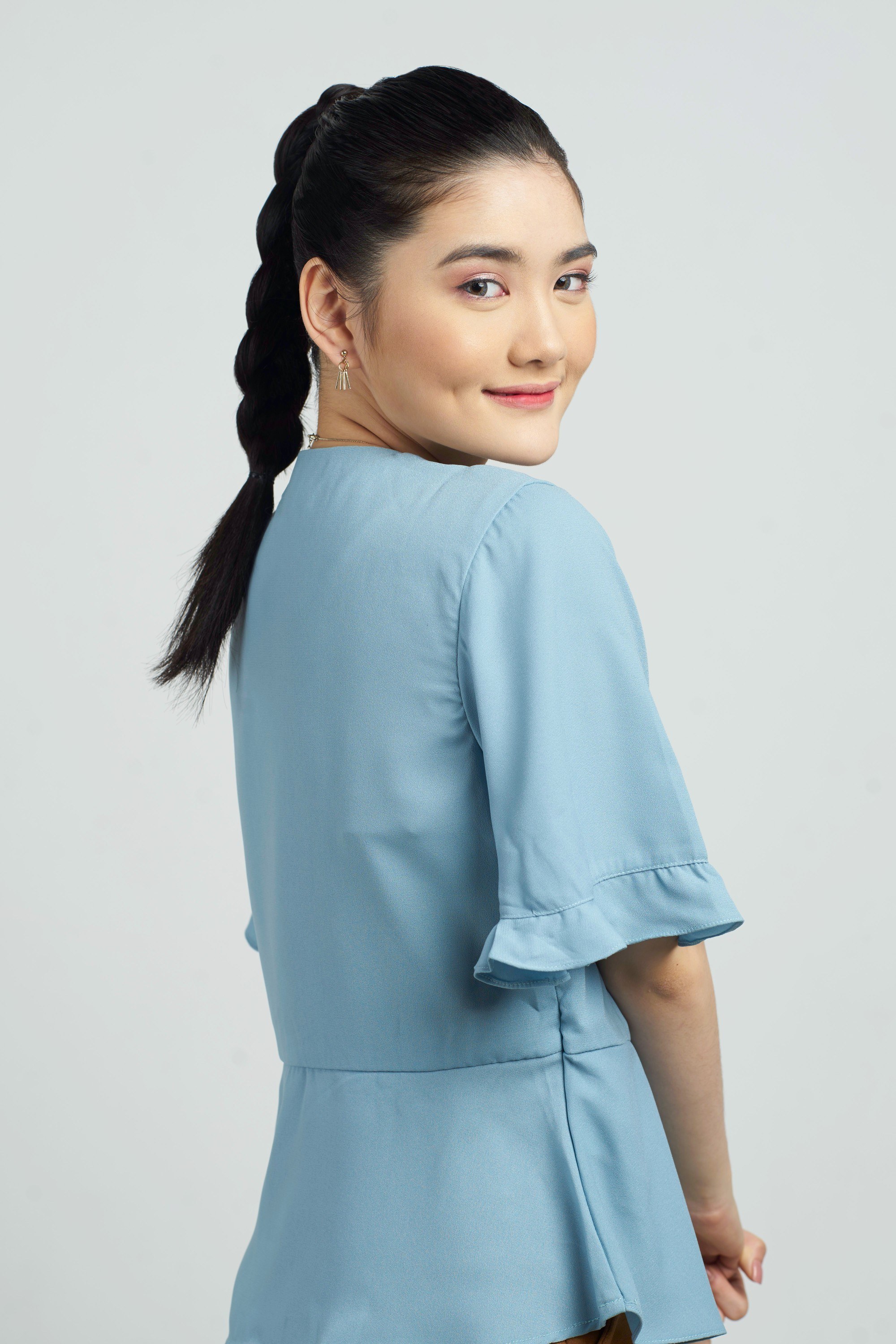 Braids are great for adding drama to any kind of hairstyle. So, turn your ordinary ponytail into an extraordinary one by placing it high on your head and braiding it. It's simple yet makes your go-to hairstyle more stylish and sophisticated without doing much effort.
Editor's tip: Give your braid ponytail a sleek and clean finish with a little spritz of TRESemmé Salon Finish Extra Hold Hairspray. This is one of the easiest hacks for long hair that will help keep frizz under control. 
5. Beautiful Bun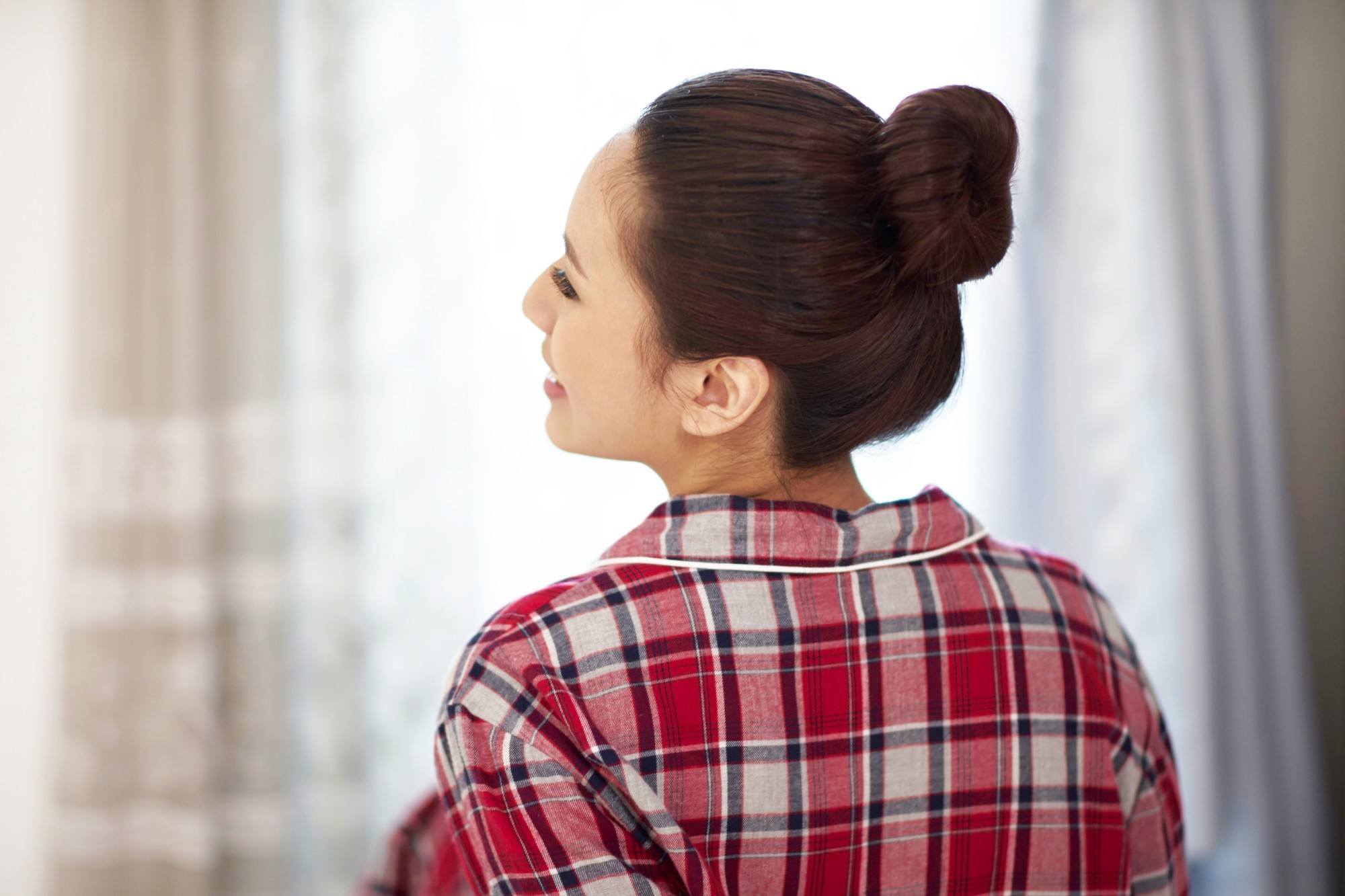 Keep it simple with just a regular high bun or do the donut bun. The hair donut can help you perfect the look, but you can make it quick by just tying your hair into a high ponytail and twisting it around its base to create the bun. Leave the loose strands if you want it to look more casual or style it messy to suit a quick errand.
6. Fierce Ponytail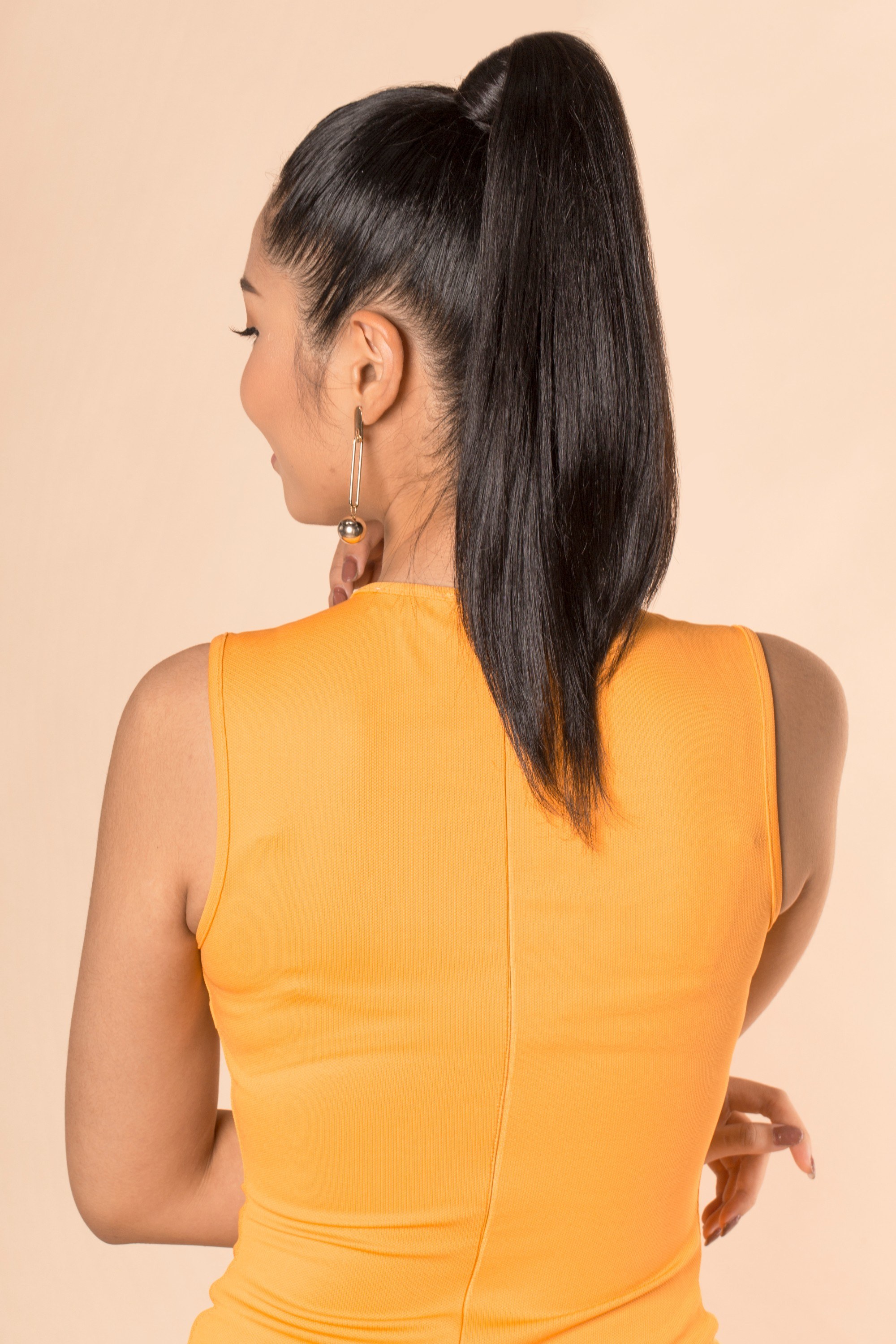 If you're aiming for something chic and sexy that's easy to copy, then, this fierce high ponytail is what you need. It just needs to be sleek, frizz-free, and placed high above your head with no tangles. It's a great hairstyle when you need to go for a quick grocery trip.
7. Ballerina Bun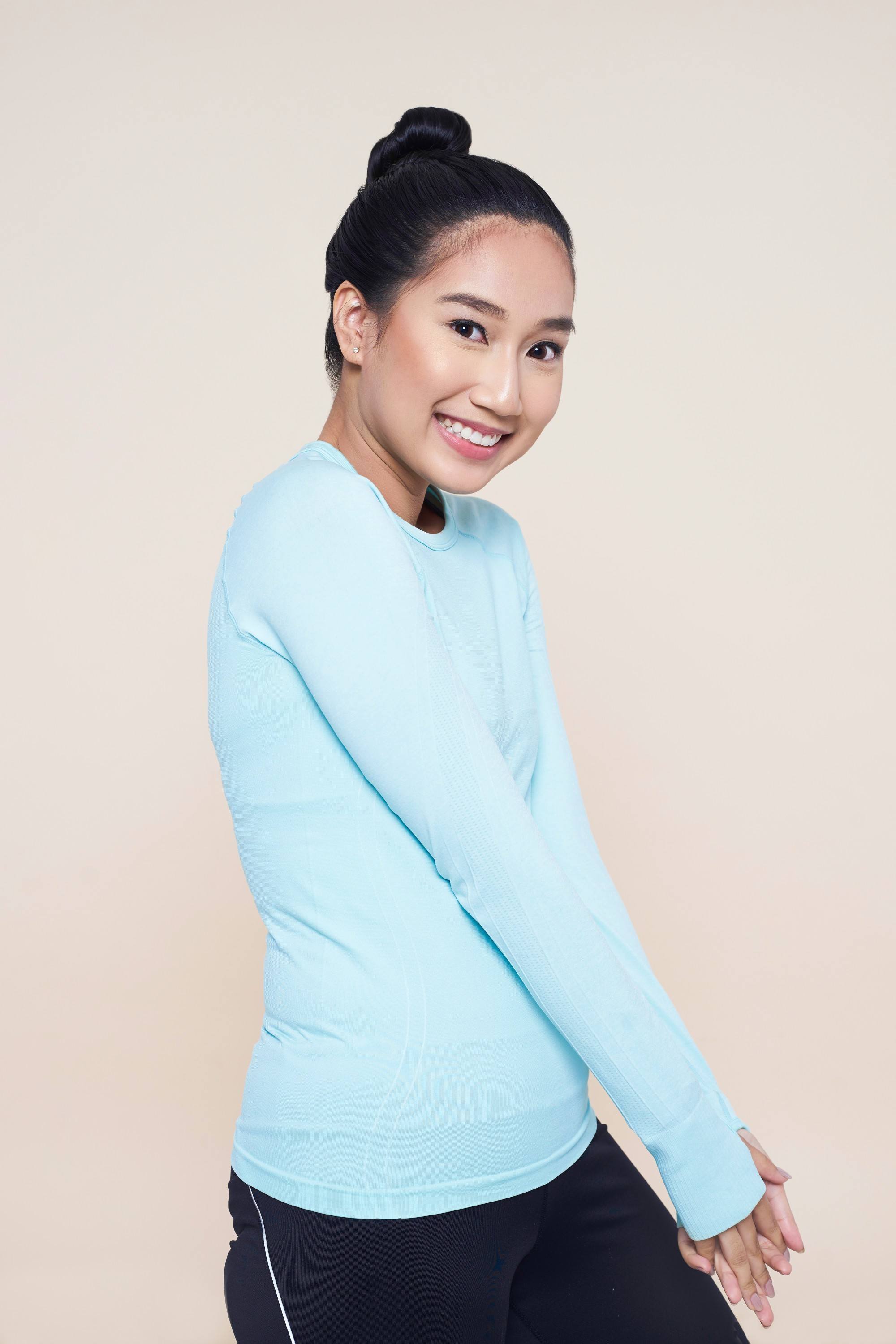 Stay cool and fresh all day long with the ballerina bun. It's easy to make just like any other bun, but you can give it a more relaxed vibe by leaving loose strands to frame your face. Here's another great reason to enjoy running errands, especially in the early morning.
8. Vintage Ponytail Retro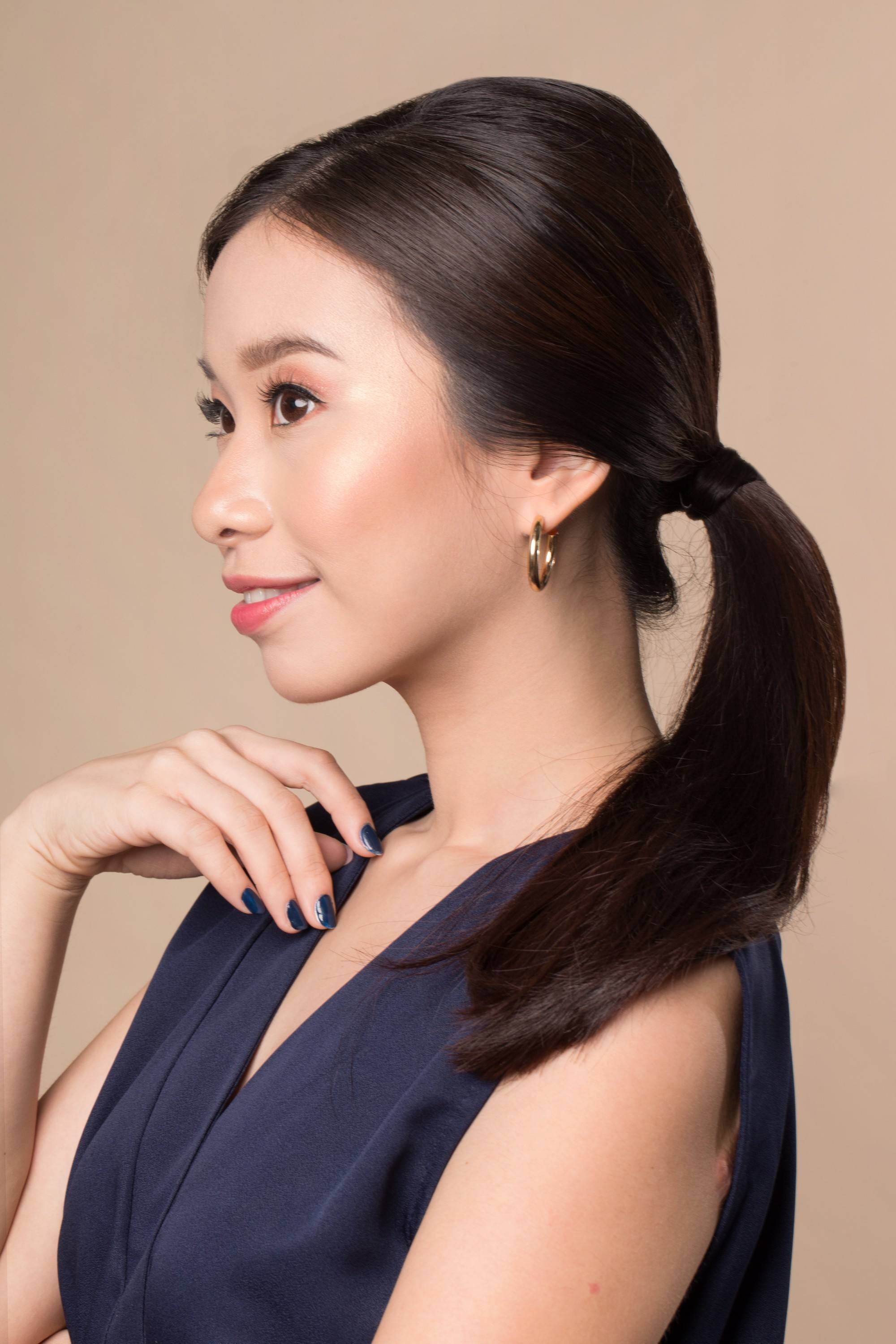 Go for the vintage ponytail and exude classic beauty. Nail this look by parting your hair in the middle and tying it into a low ponytail, just right above the nape area. Your hair can never be too simple even for the quickest errands, right?
Hairstyling is fun. It doesn't require complicated techniques to have pretty hair every day. With these easy hairstyles for long hair along with a few long hair hacks, you can create a different 'do for every day at work or school. Enjoy styling your hair!
Prev Article
Next Article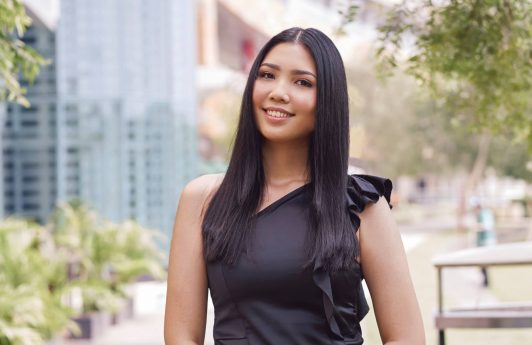 Gallery
Long Black Hair: 15 Hairstyles to Show It Off
Want effortlessly beautiful hair? Here are easy ways to style long black hair.
See article