We got ThatsBella to spill all her hair care secrets
Plus, get haircare advice straight from ThatsBella!
High school is no walk in the park. Aside from juggling homework, exams, and extracurricular activities. You also have to deal with terror teachers, crushes and major events like prom. Add the responsibility of creating content for a popular YouTube channel into the mix and things are bound to get a little crazy. So, how does popular teen Pinay vlogger ThatsBella make it look so easy?
We caught up with the 16-year-old YouTube superstar last May 18 at the All Things Hair Live Booth, where she spent an afternoon having her hair pampered with the three lucky winners of her Instagram contest. While having her hair styled, she told us all her haircare secrets, plus some stories about her vlogging career. Read on and get to know ThatsBella better!
Q&A with ThatsBella
What's a typical day with Bella like?
"A typical day with Bella wouldn't be complete without food tripping, taking pictures, and playing around with makeup."
How did you get started with your vlog?
"I started making YouTube videos when I was 13 years old. I used to film my videos with basic equipment like my phone and my dad's tripod. Before I got into beauty, I started filming challenge videos first."
What was your most unforgettable vlogger moment?
"My most unforgettable moment as a vlogger was when I finally hit 100,000 YouTube subscribers!"
What products do you use to keep your hair gorgeous while shooting your vlogs?
"My haircare must-haves are the shampoo that'll keep my hair strong and healthy, and dry shampoo to lessen the oil in my hair."
How do you deal with bad hair days?
"I cope with bad hair days by wearing a headband or tying my hair into a ponytail."
What's your go-to hairstyle when you're in a hurry?
"My quick go-to hairstyle would be the half-up, half-down hairstyle."
As a beauty vlogger, you probably know a lot of secrets to have effortless good hair days. Can you dish out some haircare advice for your All Things Hair readers?
"Some of the haircare advice that I can give is to make sure to use products that will benefit your hair or that will meet your hair's needs, don't use too much heat on your hair since it can cause hair damage, and make sure to always wash your hair thoroughly."
How was your experience at the All Things Hair Live Booth as a go-to website for hair comes to life?
My experience with the ATH live booth was so cool because I discovered a lot of different hairstyles. I also got haircare advice from Unilever experts that will really help me take good care of my hair.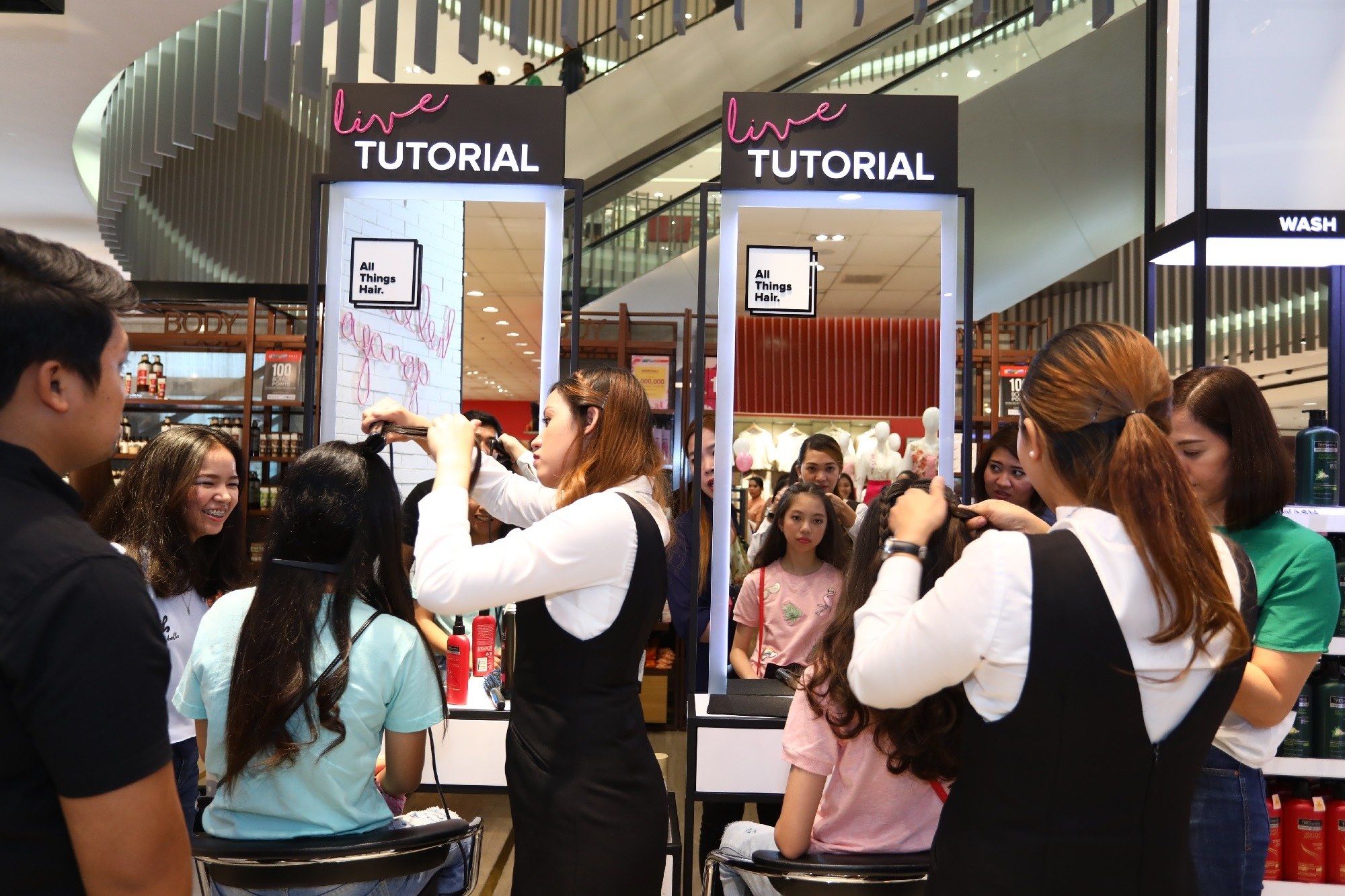 What's your favorite portion of the All Things Hair Live Booth?
The live tutorial portion of the booth is my favorite because I got to see the before and after of my hairstyle. I love how it offers a complete hair journey, from wash, care, prep and style.
What can your #BellaFam expect from ThatsBella in the future?
"In the future, my #BellaFam can expect more challenges, fashion, beauty and hair-related videos from me, and hopefully more travel vlogs, as well."
Complete the sentence: I'm Bella Racelis of ThatsBella and I'm _____.
"I'm Bella Racelis of ThatsBella and I am blessed to have my #BellaFam!"
We also quizzed ThatsBella about her hair faves! Here's what she answered during our round of quick Q&A ala ThatsBella fashion:
Hair up or hair down?
Hair color: Loud and vibrant or dark and natural?
Natural, like black and dark brown
Bouncy curls or sleek and straight?
Bangs or no bangs?
no bangs
Short hair or long hair?
Blow-dryer or flat iron?
Headband or ponytail?
Wanna see more of ThatsBella's visit? Here is her YouTube video featuring her tour with the winners of her contest at the All Things Hair Live Booth at the SM Mall of Asia Department Store.
Want a ThatsBella-approved pampering experience? Visit the All Things Hair Live Booth located at the SM Mall Of Asia Department Store to learn more about the latest hair trends, shop for the best hair products and get your hair styled by Unilever experts for free! Complete your visit by taking a photo with your new 'do at our selfie wall. Don't forget to tag @allthingshairph so we can see all your cute pictures.
See you there!
Prev Article
Next Article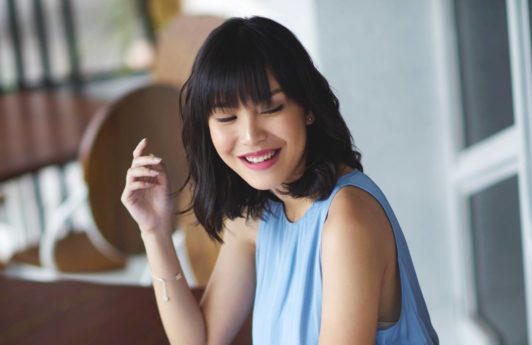 Gallery
Different Ways to Style a Long Layered Bob Haircut
Add more texture and oomph to your hair with a stylish long layered bob haircut!
See article