Self-Expression: How You Can Use Your Hair to Express Your Individuality
Express yourself through your hairstyle and break free from social norms with these hair ideas.
We all want to express our individuality, and Pinays are very creative when it comes to self-expression. You can be unique through the clothes you wear, your makeup, and your hair. After all, nobody else should have the power to tell you how you should style your hair. Whether you want to cut it short, leave it down, braid it, or color it, it's all up to you. And if you're looking for more ideas to express yourself through your hair, you're in the right place. Here are hairstyles that can help you stand out from the rest.
Different Ways to Style Your Hair for Self-Expression
1. Red Layered Hair
Not everyone is open to unconventional haircuts and colors. But hey, it's your hair, so you should have the final say! If you like to get layers and different lengths, go ahead and do it. Dye your hair with vibrant red color, too, to express yourself even more.
2. Slicked-Back Hair
If your hair is too short for a ponytail but you want your hair off your face, then, go for the slicked-back hairstyle. It's perfect if you're into androgynous looks or if you're simply looking for a way to style your pixie cut.
Editor's tip: It's hard to nail sleek hairstyles if you have frizzy hair. For this, we recommend Dove Straight & Silky Keratin Tri-Silk Serum Shampoo. It combines the power of keratin, fiber actives, and serum ingredients to instantly repair damage, deeply nourish and protect your hair, and leave it extra beautiful. It also has Amino Essence that boosts the health of your hair and nourished your hair fibers up to their core. 
3. Full Braided Hair
Braids aren't just for little girls going to school. If you love experimenting with different hairstyles, a braided bun surely fits you. It's chic and it makes you feel comfortable, especially during the summer.
4. Platinum Hair With a Hat
Pinays have naturally dark hair and changing that into something very light like platinum is definitely a bold move for self-expression! Don't mind the naysayers and just focus on how you want to style your hair to reveal your personality. Hat or no hat, people should not come between you and hairstyling.
Editor's tip: Bleaching your hair can cause dryness and brittle strands. Don't let that happen by using Dove Keratin Repair 1 Minute Serum Conditioner. It has keratin-infused serum capsules that go deep into your hair to repair damage from within. With regular use, it leaves your hair recovered, beautiful, and resilient in just one minute! 
5. Bright Pink Hair
Getting bright pink hair is another bold move for self-expression. Let this color match your cheerful and playful personality. This hair color is also a great choice if you want to change your look dramatically.
6. Green Hair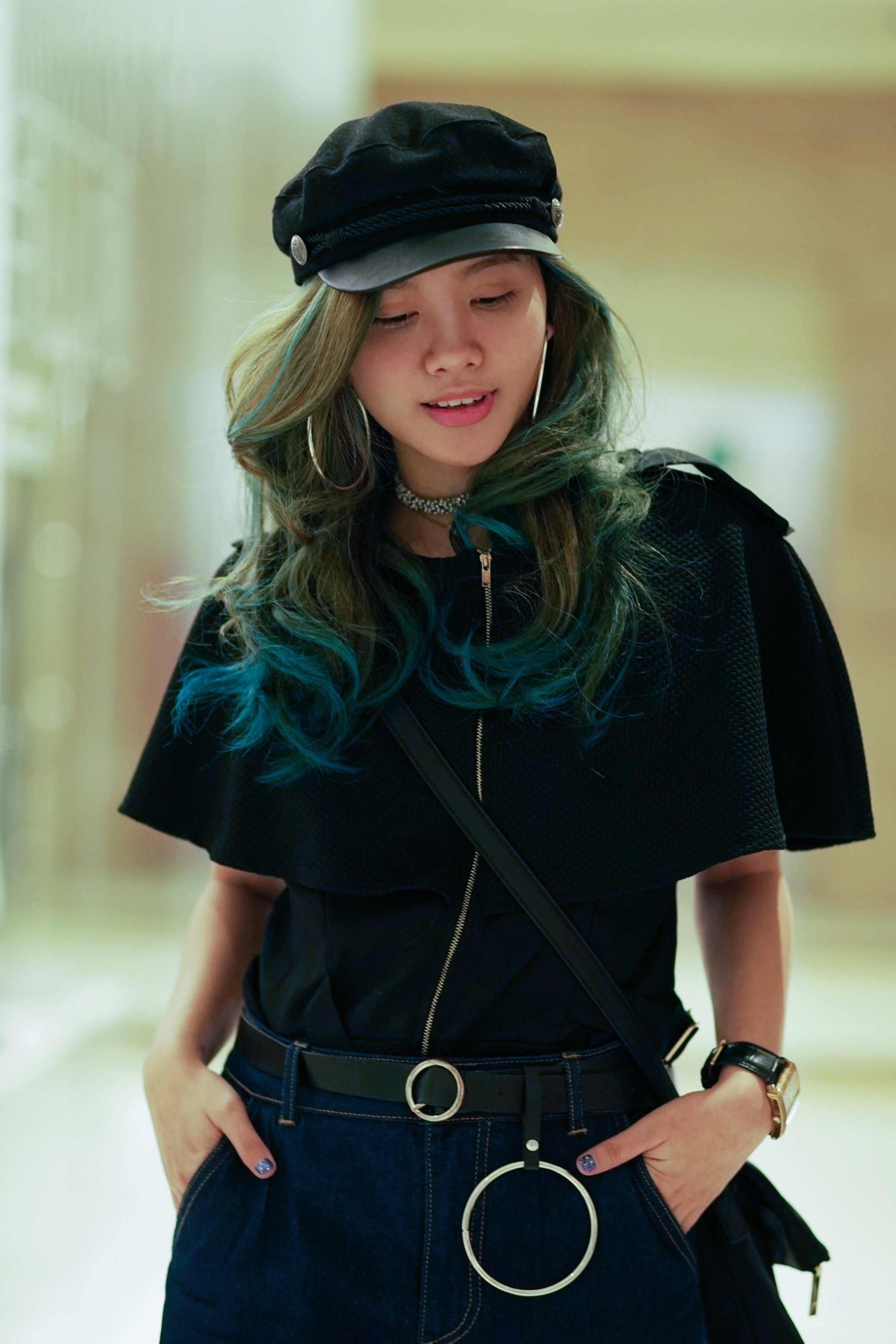 Create a dramatic look by dyeing your hair green. Make it even more exciting by letting your green hair transition to blue at the tips in a reverse ombré fashion.
7. Pink Ombré Hair
You can also leave your roots alone and dye your hair from mid-length up to the tips. The result is a dramatic ombre hair color that will definitely make you stand out.
8. Micro Braids in a Ponytail
Having long hair allows you to explore almost every kind of hairstyle—from simple ponytails to fun-looking braids! This summer, why don't you tie your hair and create micro braids? Not only is this hairstyle presko, but it will definitely turn heads wherever you go.
9. Messy Top Bun
Don't let what people say about your messy hairstyle get to you. Perhaps, they aren't aware of how it's becoming a trend. So, whether you're out with the girls or just running an errand in the afternoon, you can express your carefree self with a messy top bun. You can even leave some strands loose to add more character to your hairstyle.
Editor's tip: Enjoy creating top buns with thick hair. You can have fuller tresses by using Dove Nourishing Secrets Thickening Ritual Shampoo and Dove Nourishing Secrets Thickening Ritual Conditioner. These products have lavender and rosemary, which are known to promote hair growth.  
10. Blue Ombre Hair With Hair Accessory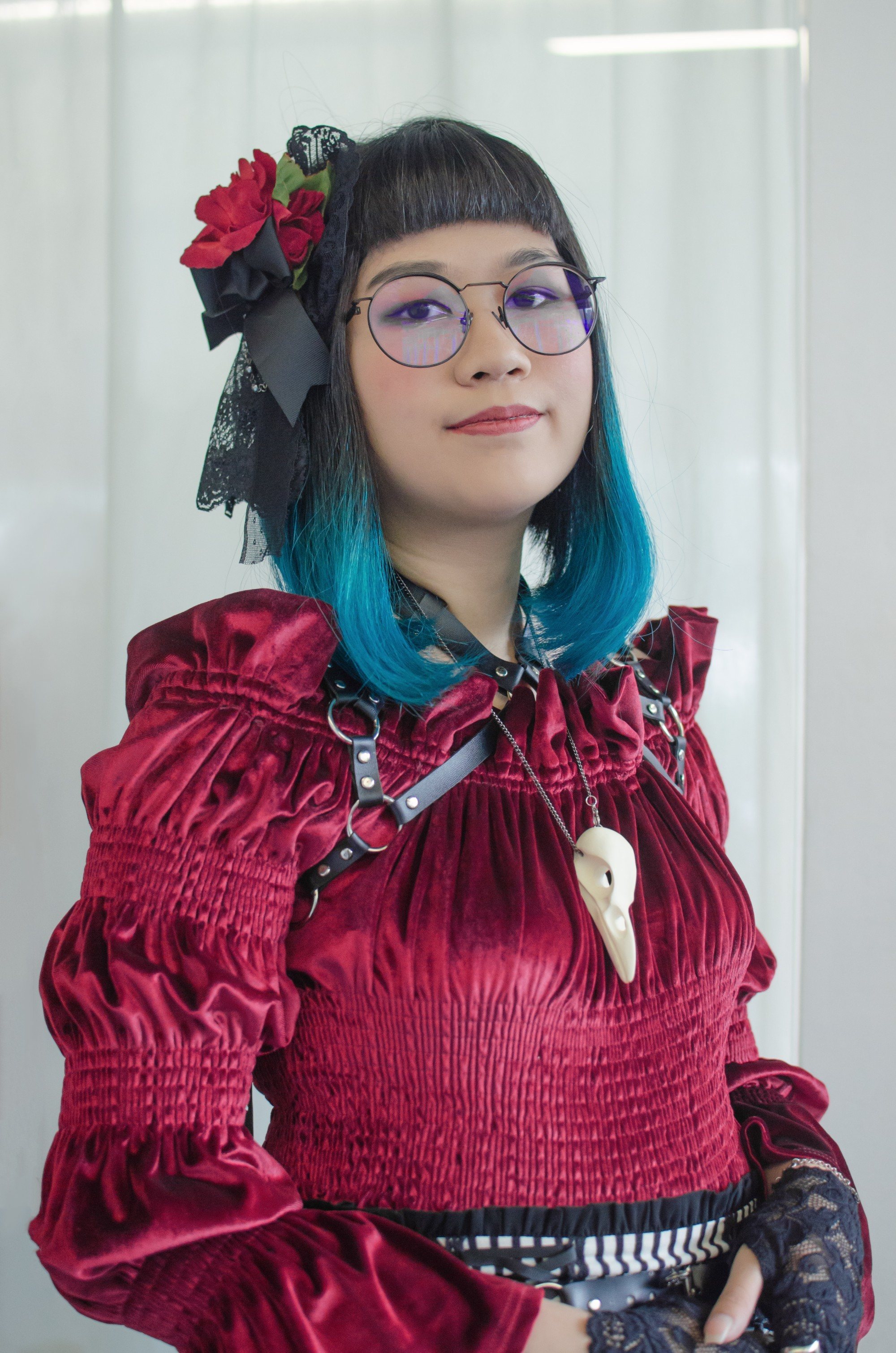 If you have an eccentric sense of style, don't be afraid to show it. Get a bold hair color like blue and accessorize your hair with a fascinator or a statement hair clip. Style your hair according to your mood or personality and be as creative as you can be.
When it comes to self-expression, there are no hard and fast rules. And with the #MyHairMySayCampaign, we're here to encourage you to be yourself. Let your hair show your own style, no matter what other people say, because at the end of the day, what really matters is how happy and comfortable you are with how you look.
Prev Article
Next Article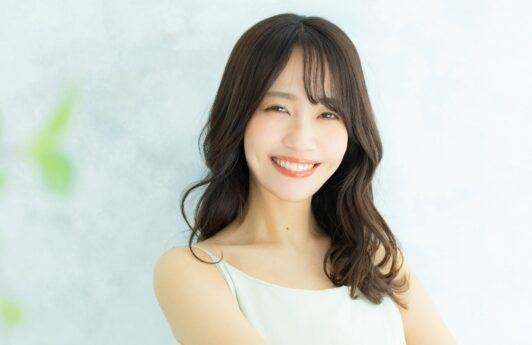 Article
Chic Ways to Rock Layered Haircuts With Bangs
Give your hair texture, movement, and lots of flair with these layered haircuts.
See article