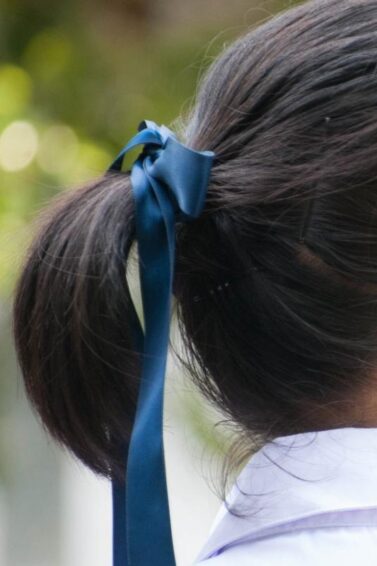 Easy Hairstyles You Can Create Using Ribbon Hair Ties
Check out ways to wear these charming accessories, plus a mini tutorial showing you how to put one on your hair.
Ribbon hair ties are timeless hair accessories. They can also make any hairstyle look elegant, dainty, or romantic. Whether you're going to the mall or simply looking for a way to jazz up a basic ponytail, ribbons can give you that extra dose of flair.
We've listed several hairstyles you can create with ribbon hair ties. But first, let us give you a review of the basic steps involved in using this accessory.
How to Use Hair Ties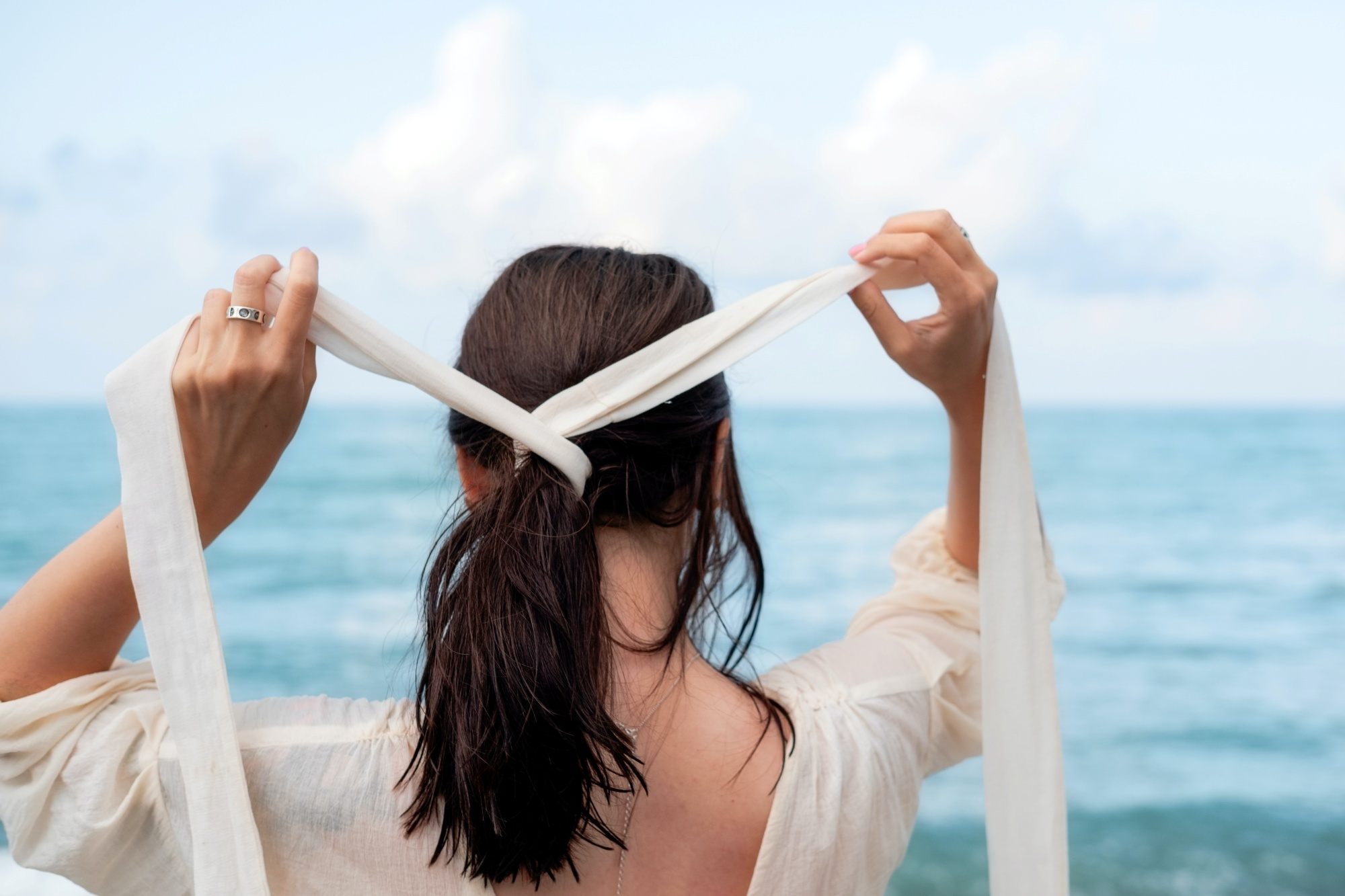 1. Gather your hair.
Brush your hair to make it smooth, neat, and ready for any hairstyle. Gather your hair on your nape if you're creating a low ponytail or a low bun. If you're going for a high ponytail or a ballerina bun, position your hair by your crown.
2. Secure your hair with a hair tie.
Before using your ribbons, tie your hair using an elastic or a small hair tie first. This way, your hairstyle stays put.
3. Wrap it.
After tying your hair, wrap your ribbon around your elastic or hair tie. If your ribbon is long, wrap it around your hair tie several times to keep it from dangling.
4. Create a bow.
Finish your hairstyle by tying your ribbon into a bow. If you want your hairstyle to look more casual, skip the bow and form a knot to keep the ribbon hair tie in place.
5. All done!
As a finishing touch, you may spritz hairspray all over your hair to keep tutsang at bay. Once you're happy with how your hair looks, it's time to face your day! 
Easy Hairstyles With a Ribbon Hair Tie
1. Low Ponytail
Ponytails are often the go-to hairstyle of women. Add a ribbon hair tie to make your ponytail look elegant for formal occasions like weddings and proms.
Editor's tip: Make your hair smooth and easy to style with Cream Silk Triple Keratin Rescue Ultimate Straight Ultra Conditioner. It has keratin relaxers to tame frizz, keratin serum to smoothen and moisturize hair, and keratin essence to add shine and revive hair from intense damage. Use it every day after shampooing to get ultimately beautiful hair. 
2. High Ponytail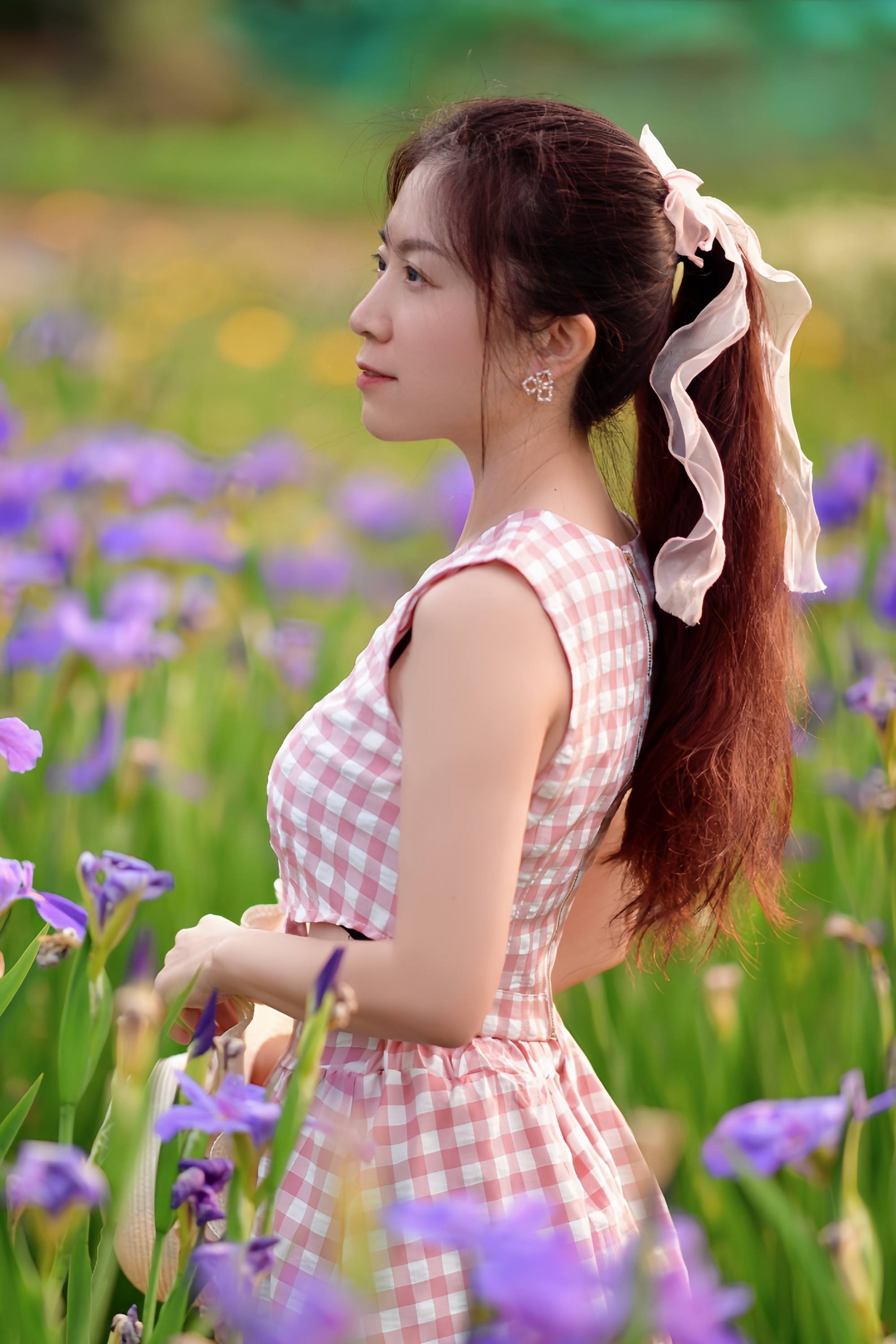 Going on a picnic date with your S.O.? Create a romantic look by tying a ribbon around the base of your high ponytail. Leave some strands loose around your face for an effortlessly chic finish.
3. Half Updo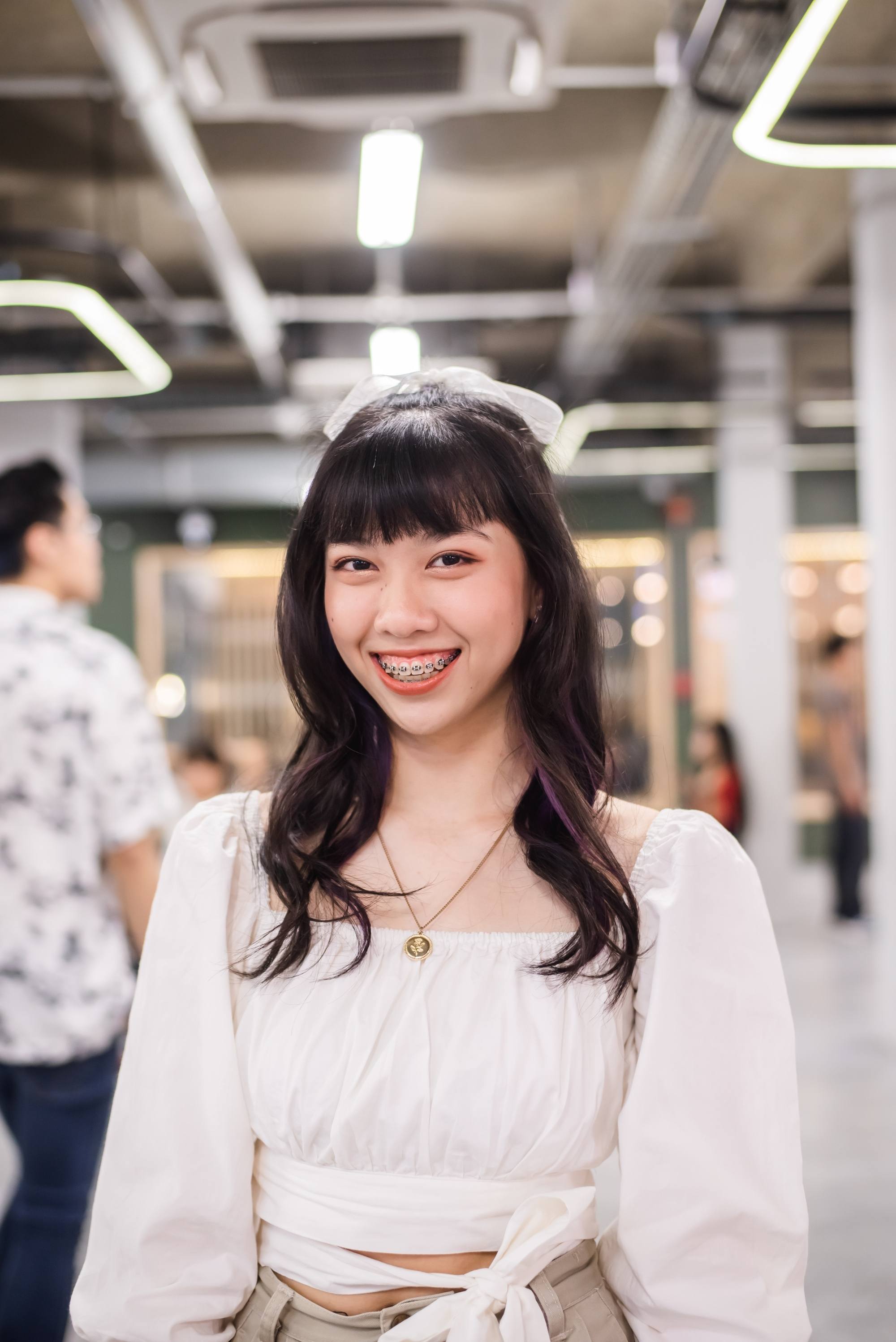 Elevate the look of your half updo by accessorizing with a ribbon hair tie. If you're going for a dainty, doll-like vibe, wear this 'do on long wavy hair with bangs.
4. Half-Up Braid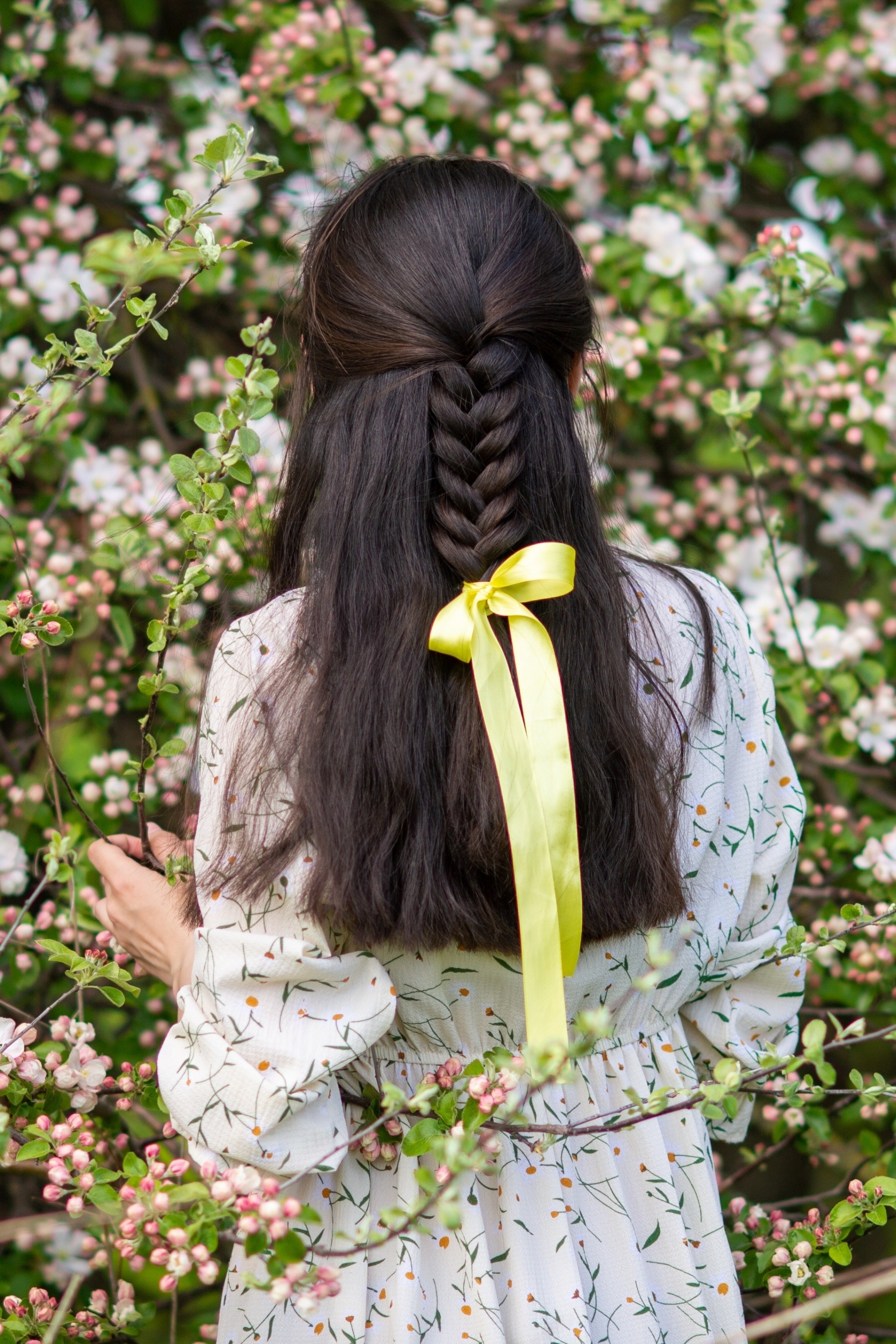 This half-up, half-down hairstyle is perfect for daytime parties or al fresco gatherings with family and friends. You can even make your braid loose to give your look a boho-chic touch.
Editor's tip: Get soft and silky hair with Dove Straight & Silky Keratin Tri-Silk Serum Shampoo. It combines the power of keratin, fiber actives, and serum ingredients to instantly repair damage, deeply nourish and protect your hair, and leave it extra beautiful. This shampoo also has Amino Essence that boosts hair health, leaving it extra smooth and shiny. 
Use Dove Amino Restore 1 Minute Serum Conditioner as well. It has amino-infused serum capsules that go deep into your hair to nourish it from within.
5. Pigtail Hairstyle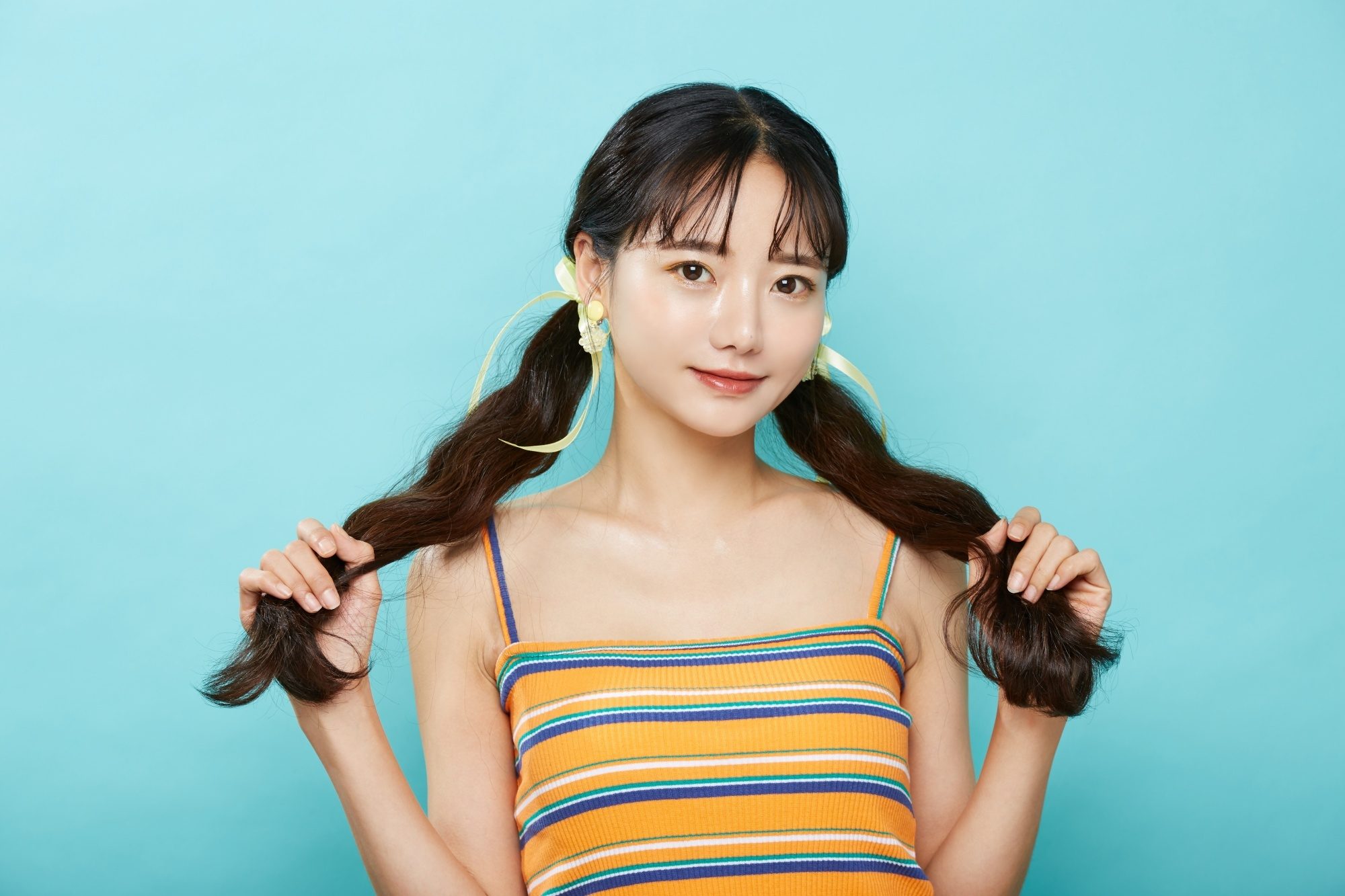 Who says only kids can wear pigtails? Teens and grownups can rock this hairstyle, too. It's a cute hairstyle for school, especially when you adorn it with ribbon hair ties. You can also style your hair this way on weekends to complete a fun and casual get-up.
6. Ribbon Side Braids
Create something unique with your ribbon hair tie by making it part of your braids. To do this, place your ribbon horizontally on top of your head. Then, take a small section of hair on one side. Braid it while including the portion of the ribbon dangling on this side. Secure the tips of your braid with a clear elastic. Do the same on the other side of your hair.
The result is a playful hairstyle you can wear at school or when going out with friends.
7. Wrapped Ponytail
For a sleek and minimalist look, wrap your low ponytail with a ribbon that's the same color as your hair. This simple hair hack can elevate your everyday ponytail and make it look more polished. 
Jazzing up your everyday look doesn't need to involve complicated hairstyling techniques. Something as simple as adding a ribbon hair tie can make a difference, and you don't need to spend hours in front of a mirror to achieve it.
Prev Article
Next Article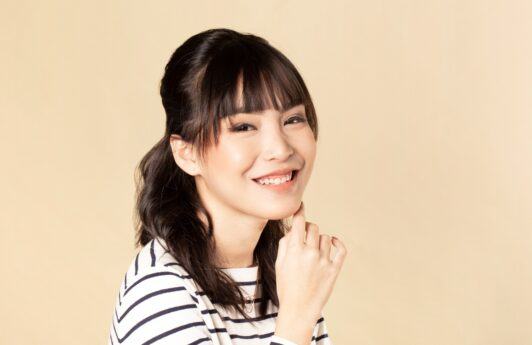 Gallery
55 Trendy Shoulder-Length Hairstyles We Love
Bookmark this gallery of hairstyles for shoulder-length hair!
See article