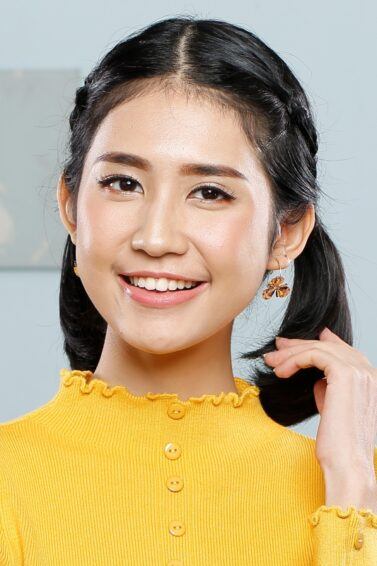 20 Pigtail Hairstyles For Adults to Try this 2023
Create a fun and playful look by trying out these pigtail hairstyles.
Pigtail hairstyles consist of two sections of hair tied on each side of the head. You often see this hairstyle worn by children, but grownups can have fun with this 'do, too! You can tie your hair in pigtails when working out, running errands, or when you want to spice up a casual look. And if you're looking for ways to experiment with pigtails, here are some ideas.
15 Easy Pigtail Hairstyles
1. High Pigtails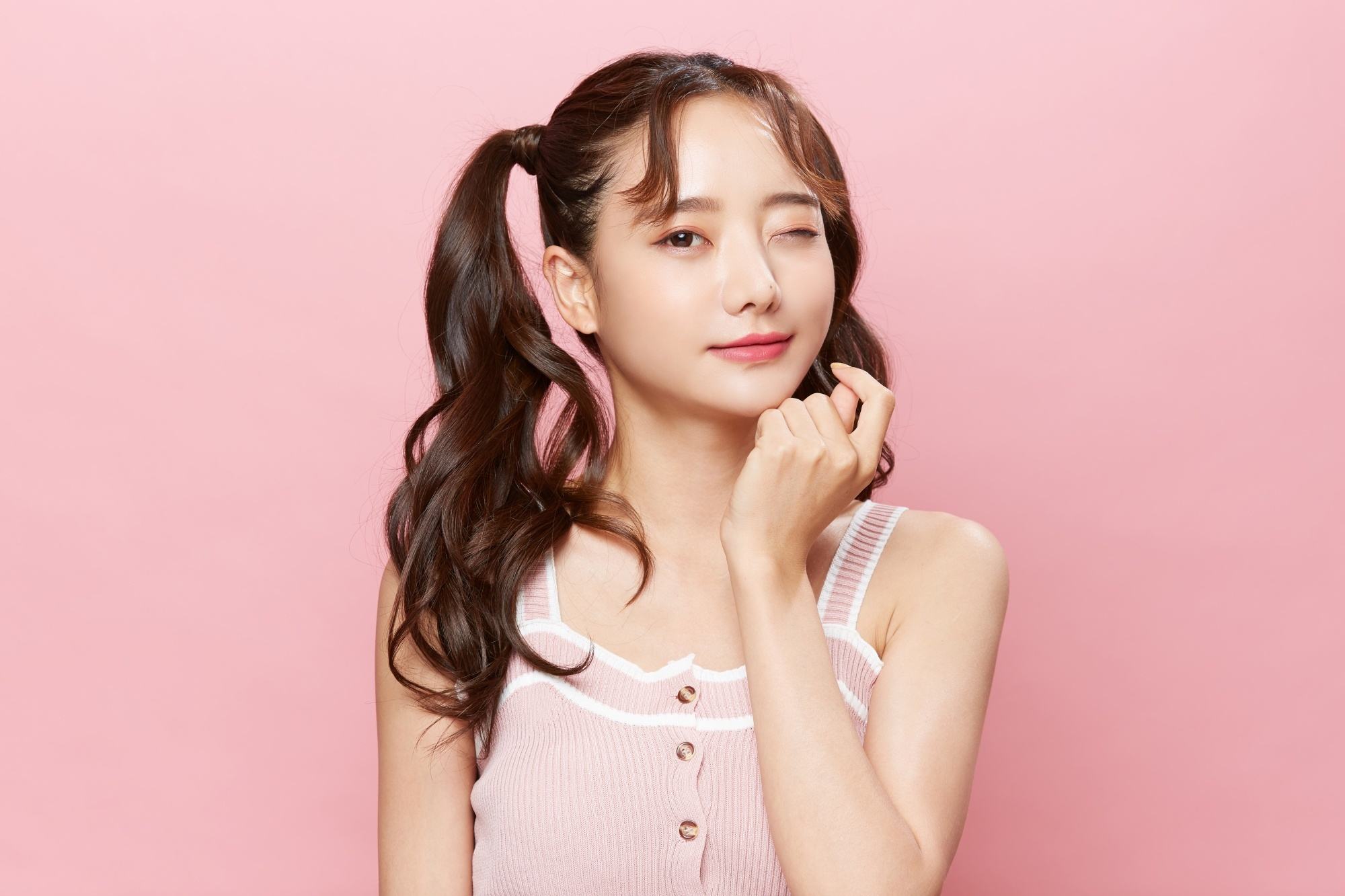 This perky hairstyle is great for long hair. To create this 'do, divide your hair into two equal sections by parting your hair at the center from your hairline all the way down to your nape. Tie each section on each side of your head, above ear level, using hair ties.
When you're done, wrap a small section of hair around each of your hair ties and secure it with a bobby pin.
Editor's tip: Get soft and silky hair by washing it with Dove Straight & Silky Keratin Tri-Silk Serum Shampoo. It is formulated with keratin, fiber actives, and serum ingredients that instantly repair damage, deeply nourish and protect your hair, and leave it extra beautiful. This shampoo also has Amino Essence, which boosts hair health and deeply nourishes up to the core of your hair fibers. 
2. Low Pigtail Hairstyles
For a more relaxed pigtail hairstyle, tie each section of your hair loosely below ear level. You can wrap a section of hair around your hair ties to make your hairstyle a bit more polished.
3. Half-Up Pigtail Hairstyles for Short Hair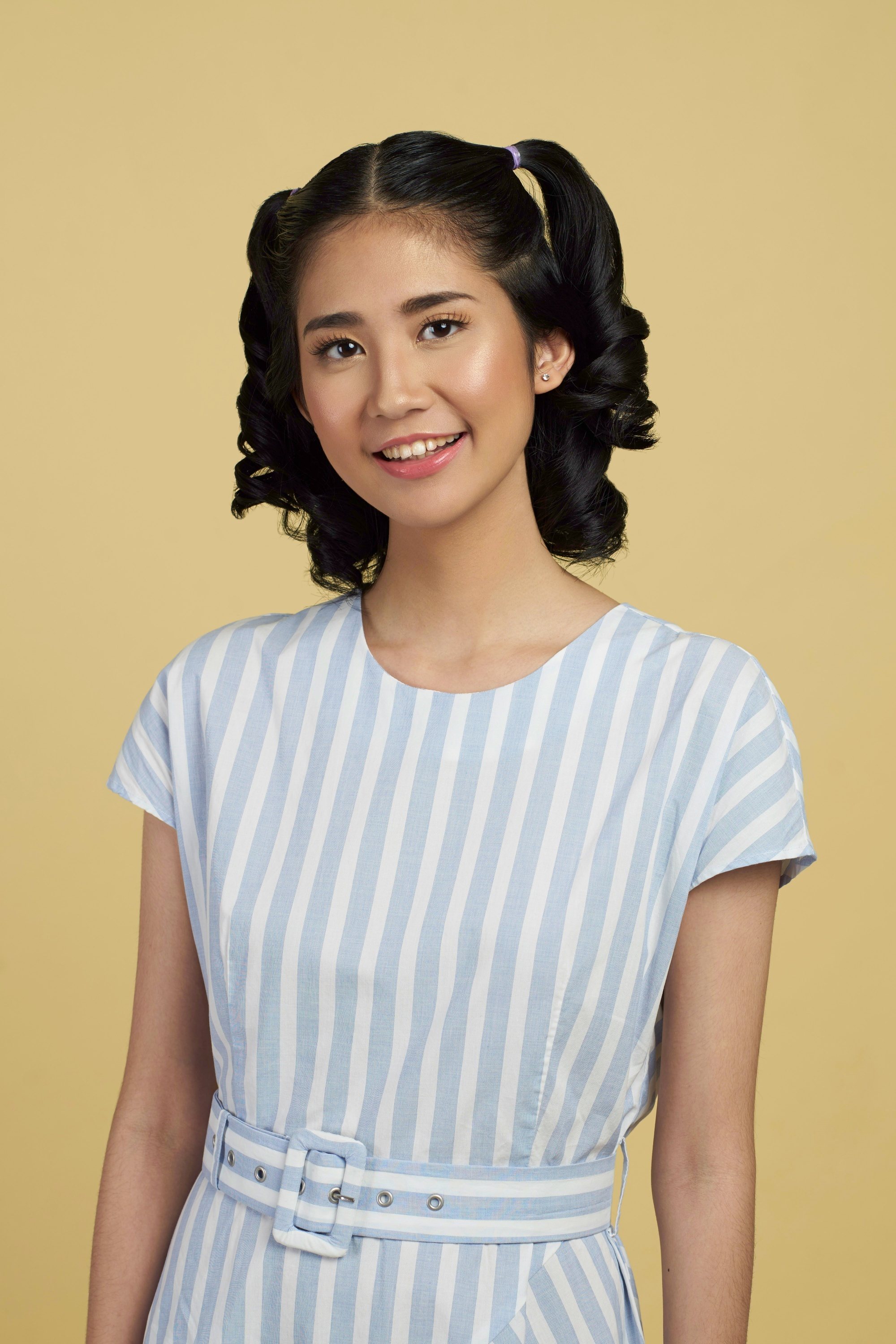 For those with bobs or lobs, you can simply divide the upper half section of your hair into two sections and tie these into pigtails. It's a clever hair hack, too, if you want to keep strands off your face.
Editor's tip: Keep frizz under control by washing your hair with TRESemmé Keratin Smooth KERA10 Shampoo. It has KERA10 Protein Complex that penetrates hair up to 10 layers deep. This shampoo gives your hair 10 salon benefits in one wash. It has an anti-frizz and anti-humidity formulation, makes your hair soft, smooth, and shiny, detangles and strengthens your hair, provides heat protection, tames flyaways, and leaves a long-lasting fragrance. 
4. '90s Pigtails for Medium-Length Hair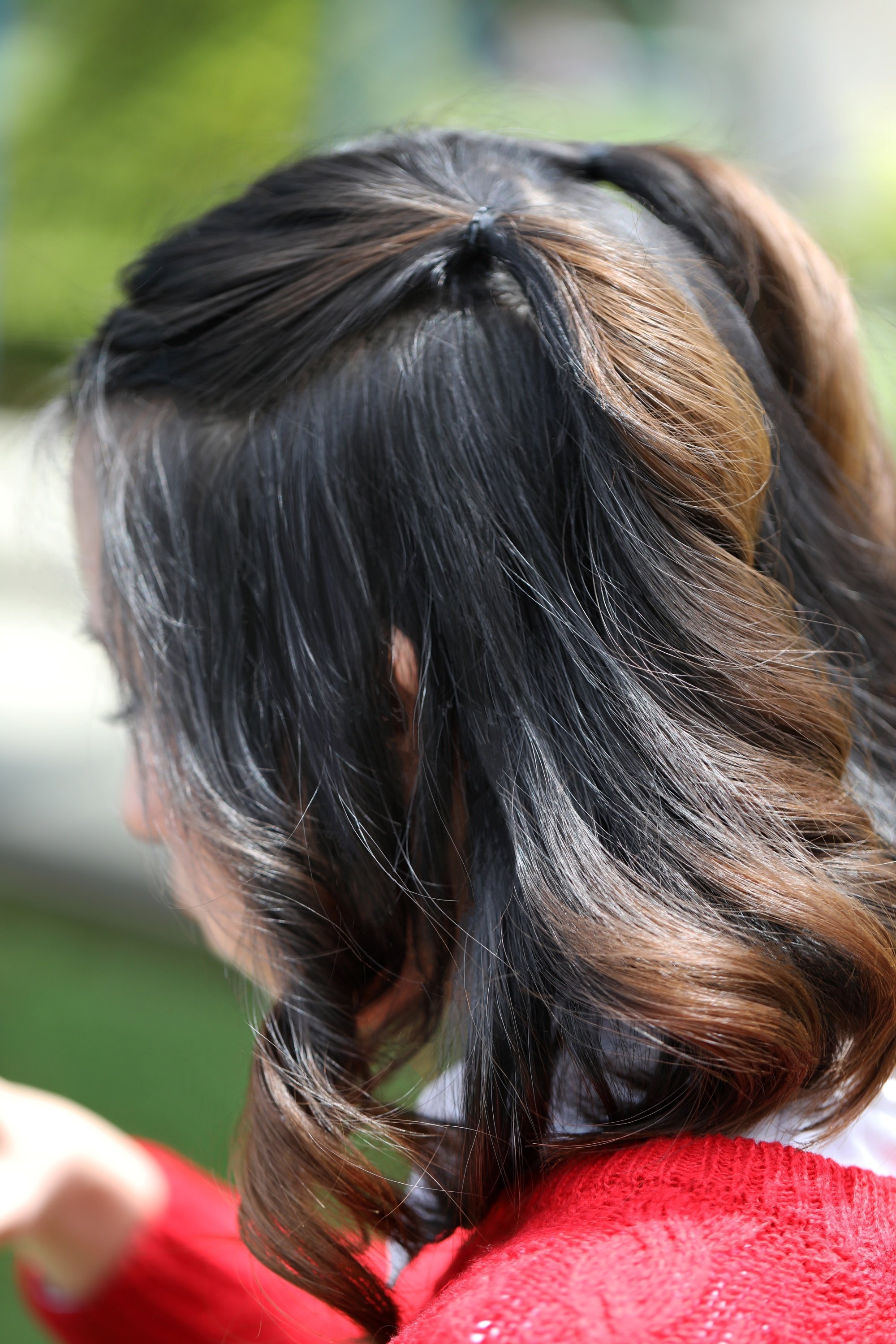 This is similar to half-up pigtails, only your hair is tied a little far back instead of near your temples. Go for this 'do if you're feeling nostalgic about this decade and you want to relive your happy memories.
5. Low Pigtails With Wispy Bangs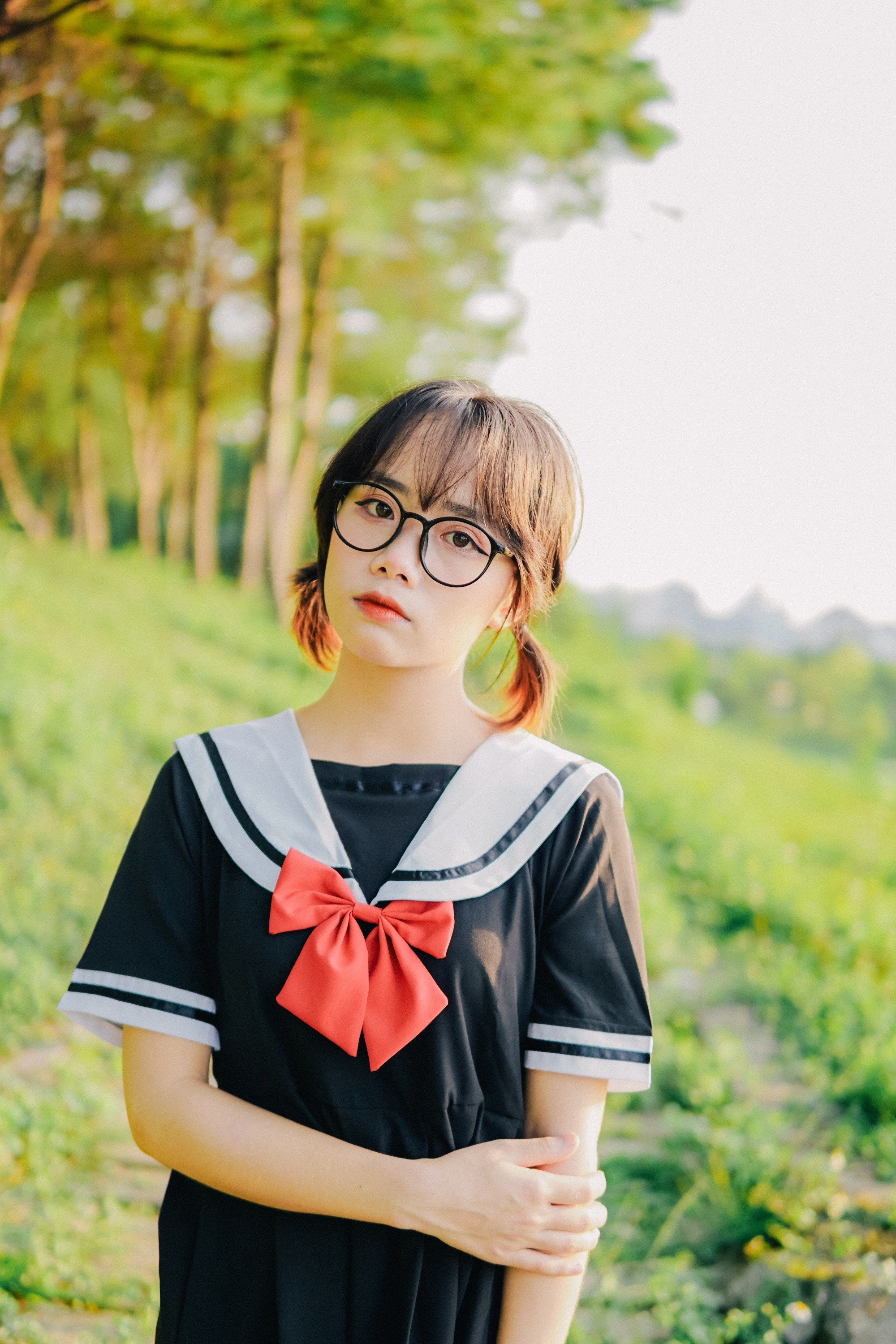 You can tie your short hair entirely by going for low pigtails. And if you have bangs, make them wispy to create a laidback, Korean-inspired look.
6. Twin Braids
This pigtail-inspired braided hairstyle is a cute and easy hairstyle for school. Just divide your hair into two equal sections and put each in a three-strand braid, and that's it!
7. Sleek, Side-Parted Pigtail Braids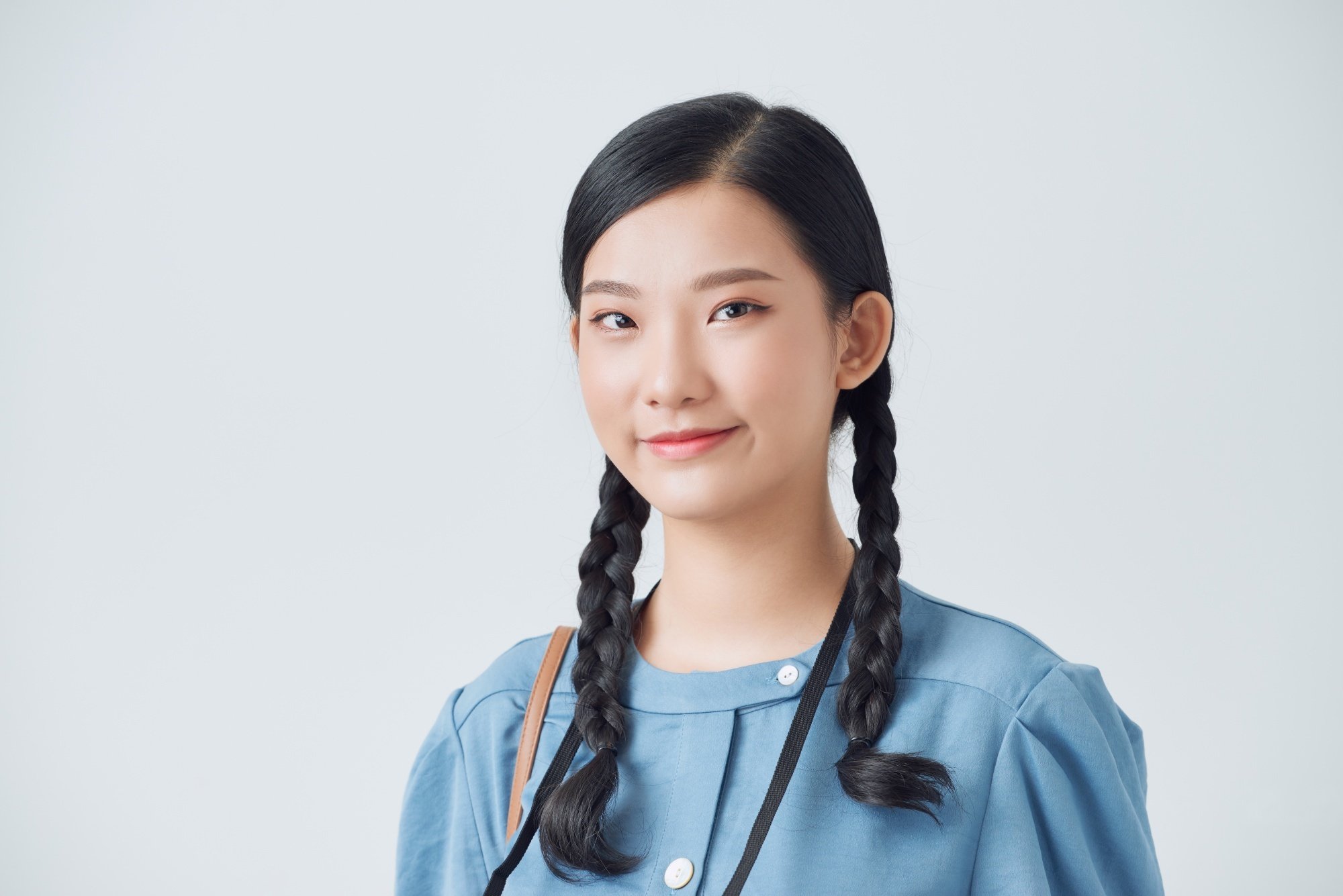 You don't always have to create a center part when creating pigtail hairstyles. A side part adds a grownup feel to pigtail braids, and it also helps give balance to a round or a heart face shape.
8. Twin Fishtail Braids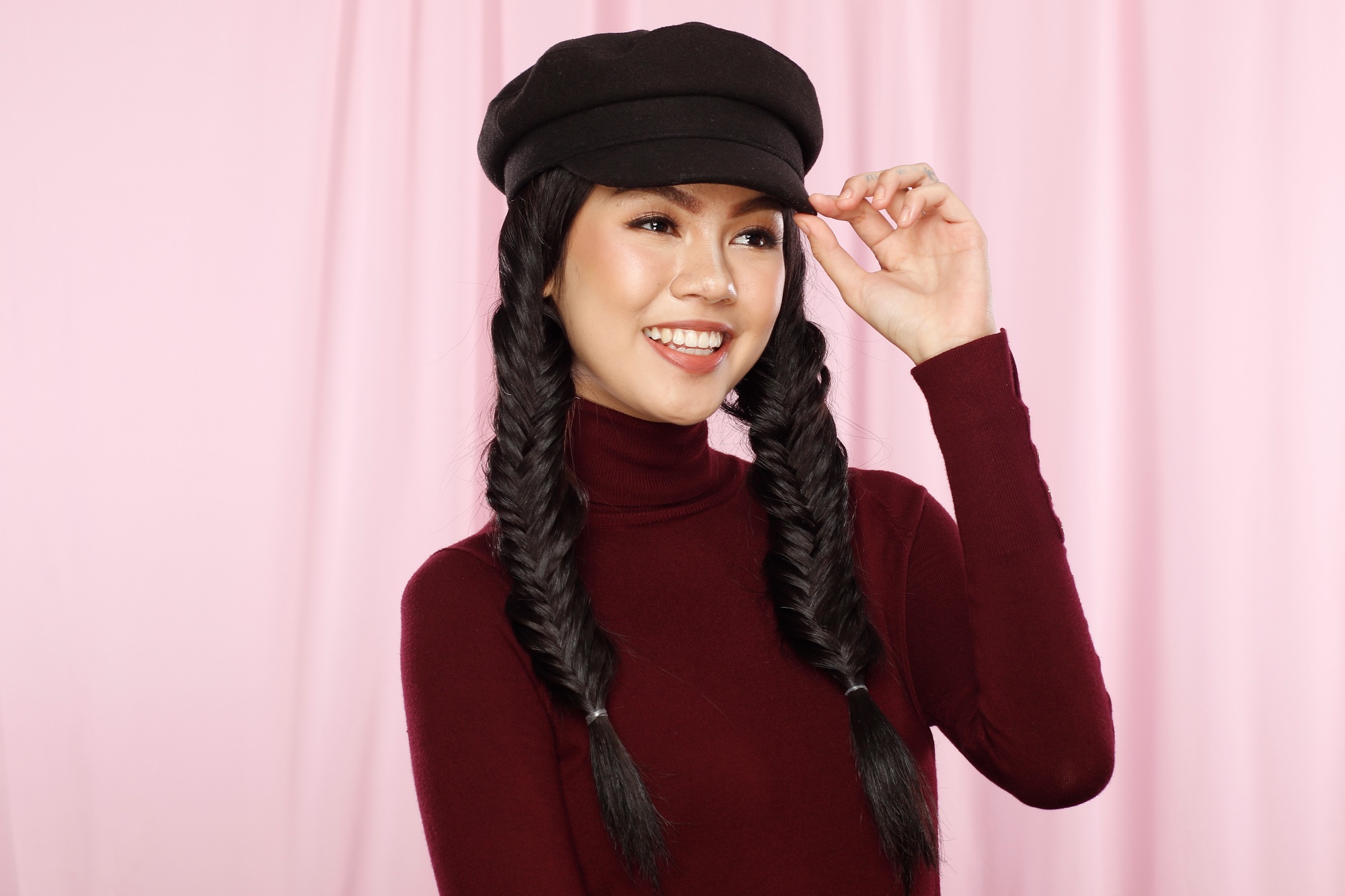 You can also create two fishtail braids instead of simple three-strand braids. Then, put on a newsboy hat to add an edgy vibe to your look.
9. Twin Fishtail Braids for Short Hair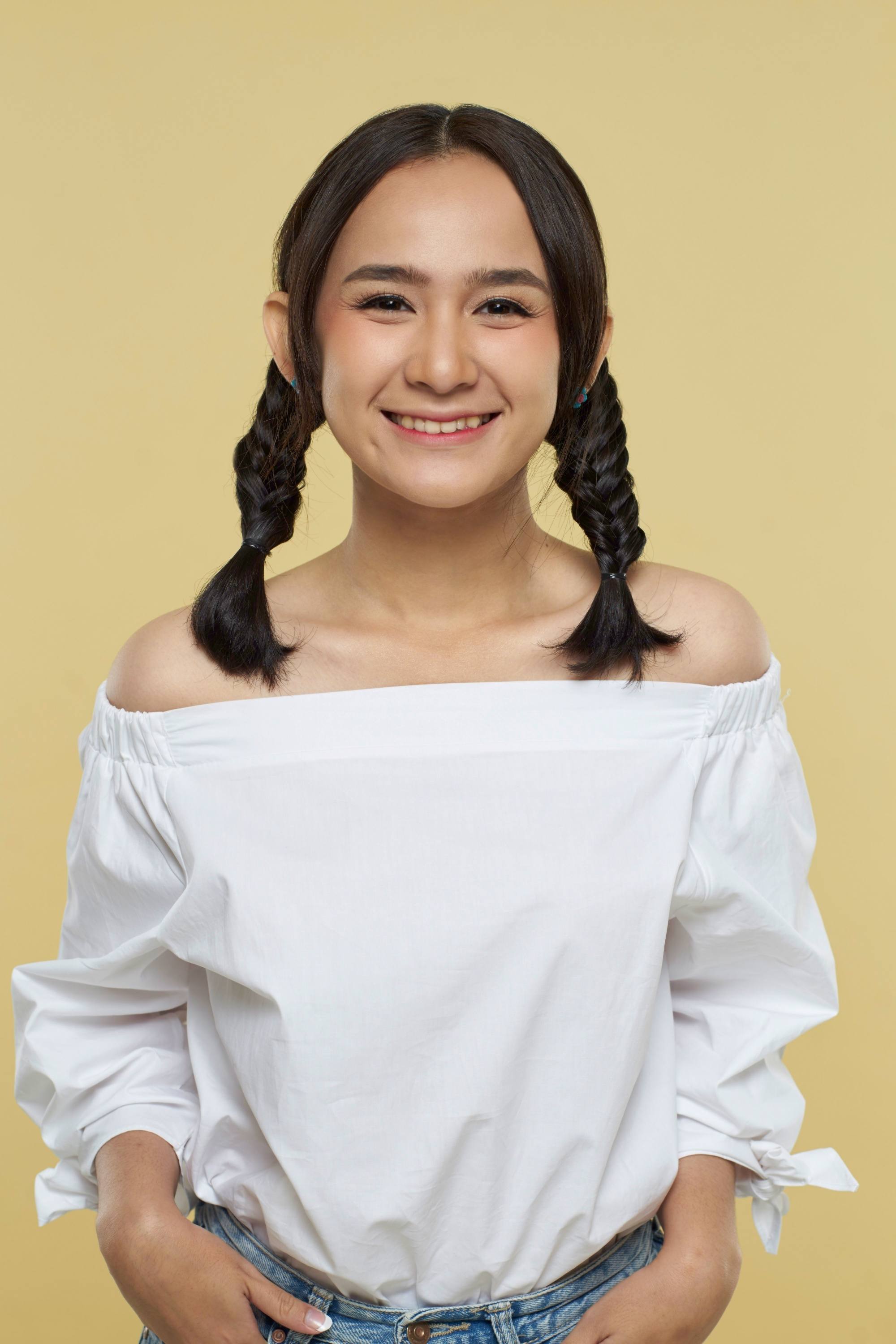 Put your long bob in twin fishtail braids to keep hair off your nape on a hot, summer day. What a way to beat the heat in style!
10. Pigtail hairstyles for Short Hair
Love buns for short hair? Try this pigtail-inspired 'do that works for bobs and lobs. It's a cute and practical summer hairstyle, keeping hair off your neck and nape and giving you that presko feeling.
11. Double Bun and Braid Hairstyle
Create this playful 'do, tie your hair as if you're creating high pigtails. But instead of pulling your hair all the way through your hair tie, stop when you form a bun. Then, braid the rest of your hair and secure the tips with an elastic. Do this on both sections of your hair.
12. Pigtail With Braid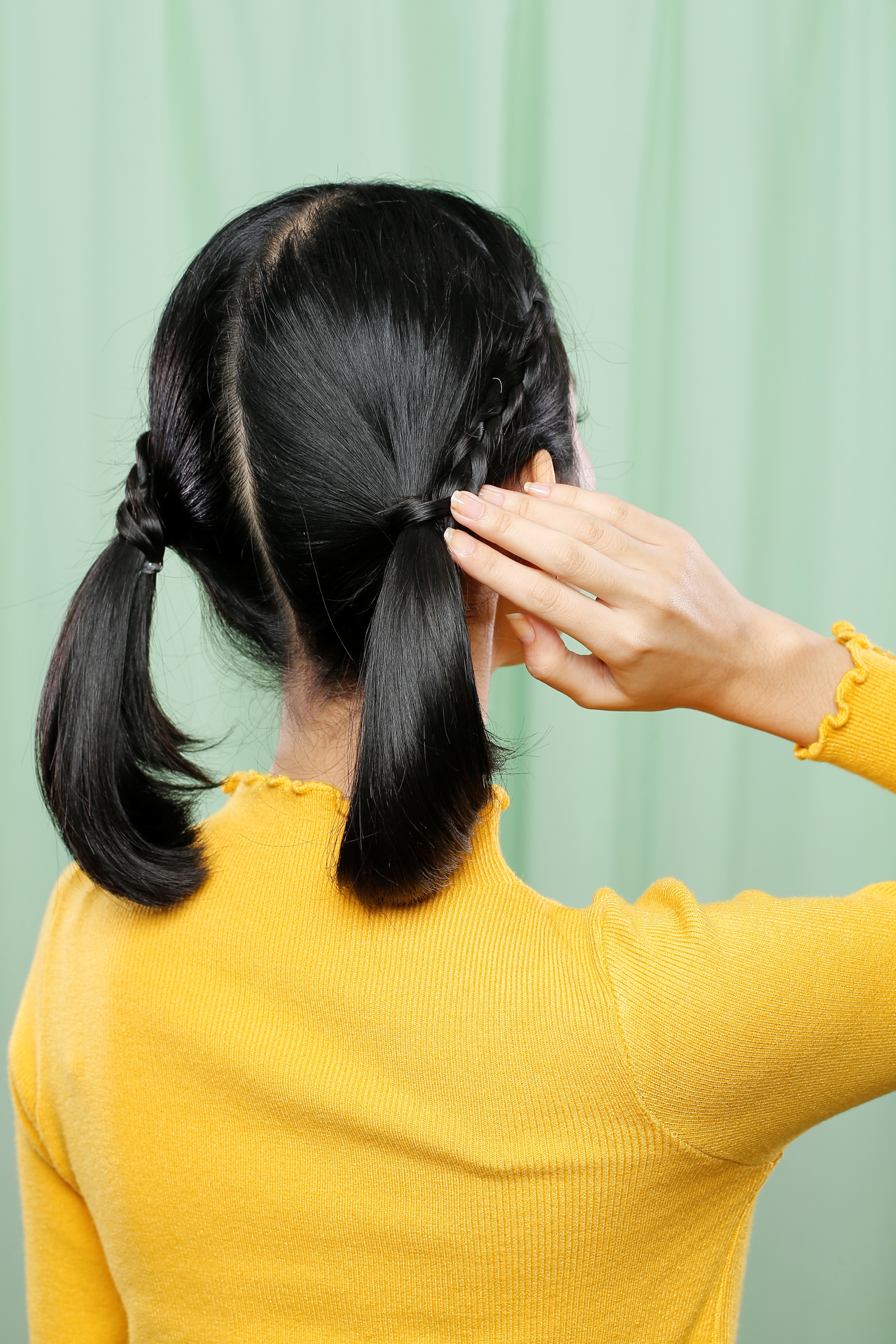 Jazz up a low pigtail hairstyle for short hair by adding braids. You can do this by leaving a small section on each side of your head untied as you tie the rest of your hair into pigtails using elastics. Then, braid the sections that you left untied earlier. Braid towards the elastics, and when it reaches the base of your pigtails, wrap each braid around the elastics and secure it with bobby pins.
13. Low Pigtail Hairstyles With Ribbons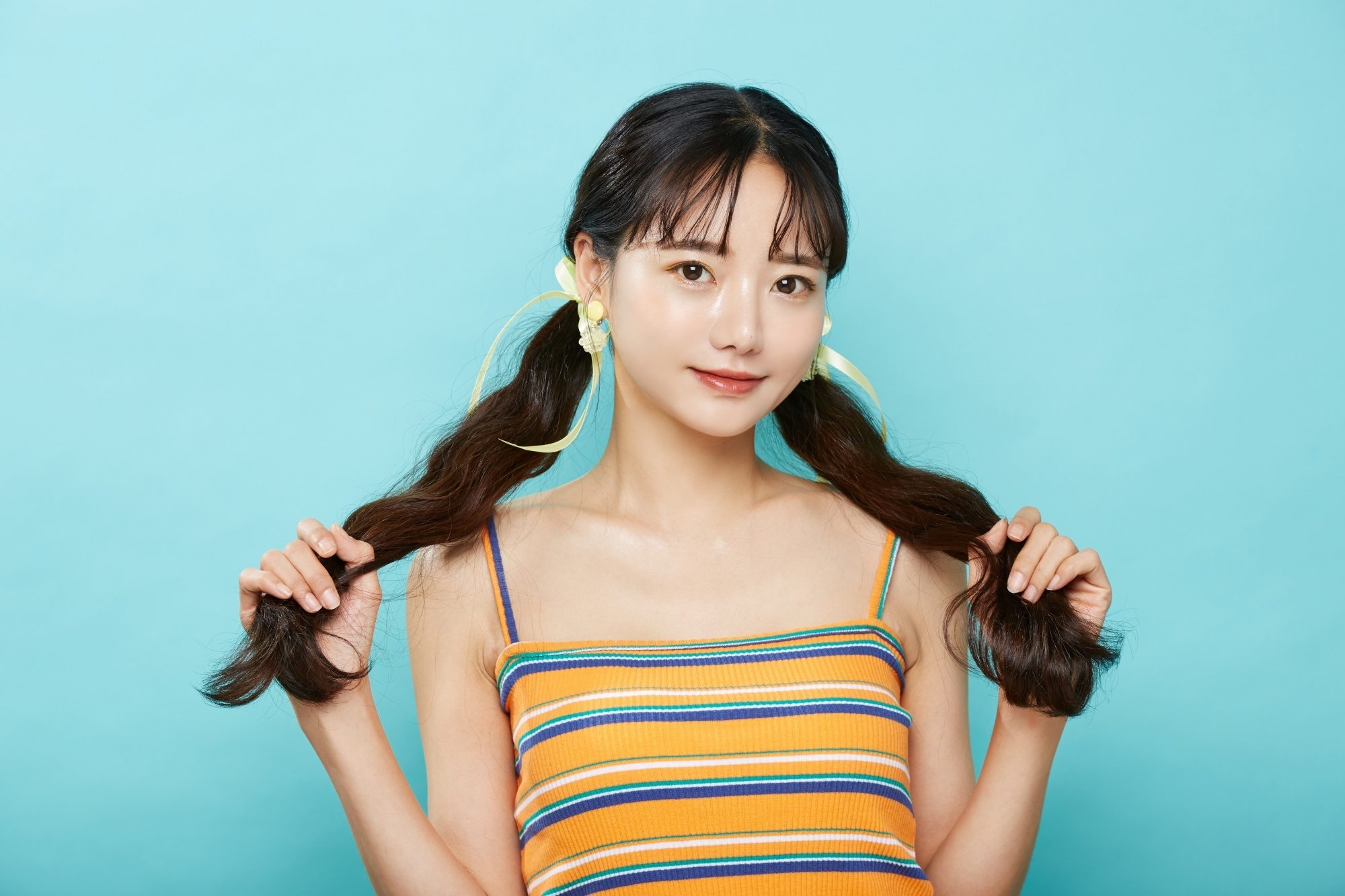 Make your low pigtails look dainty by wrapping a ribbon around each of your hair ties. Aside from serving as cute accents, the ribbons also add character to your hairstyle.
Editor's tip: Frequent brushing and styling can make your hair brittle. For this, we recommend Cream Silk Triple Keratin Rescue Ultimate Hair Fall Defiance Ultra Conditioner. it has revolutionary fiber actives that work up to a cellular level to strengthen hair and prevent breakage.
14. Pigtail Braids With Tendrils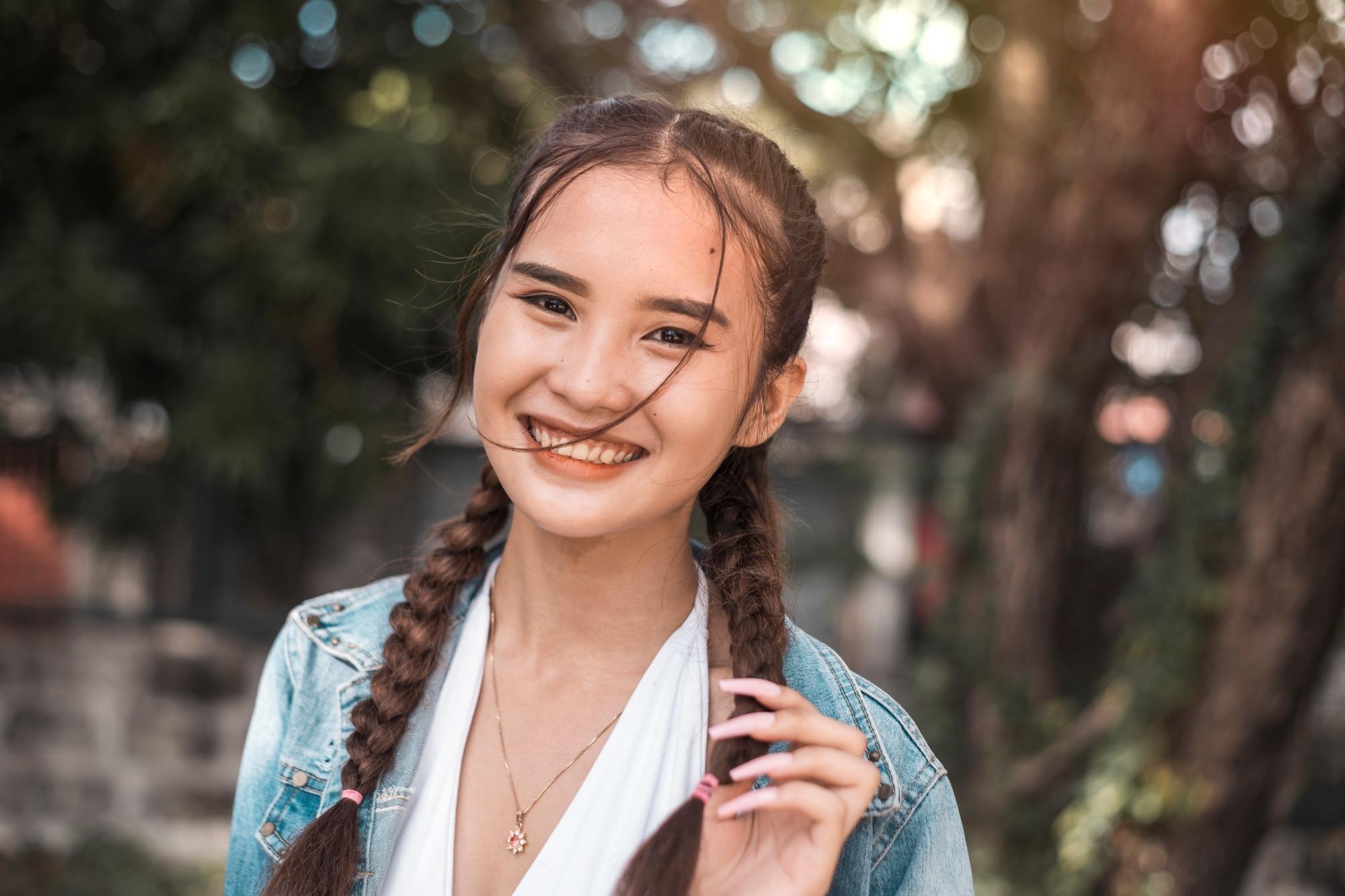 Tendrils are among the hair trends that are big this year, so feel free to add them to your twin braid hairstyle. To do this, simply leave a small section of hair on each side before you create your braids. Let these sections frame your face and add a soft touch to your whole look.
15. Messy Pigtails With Side Bangs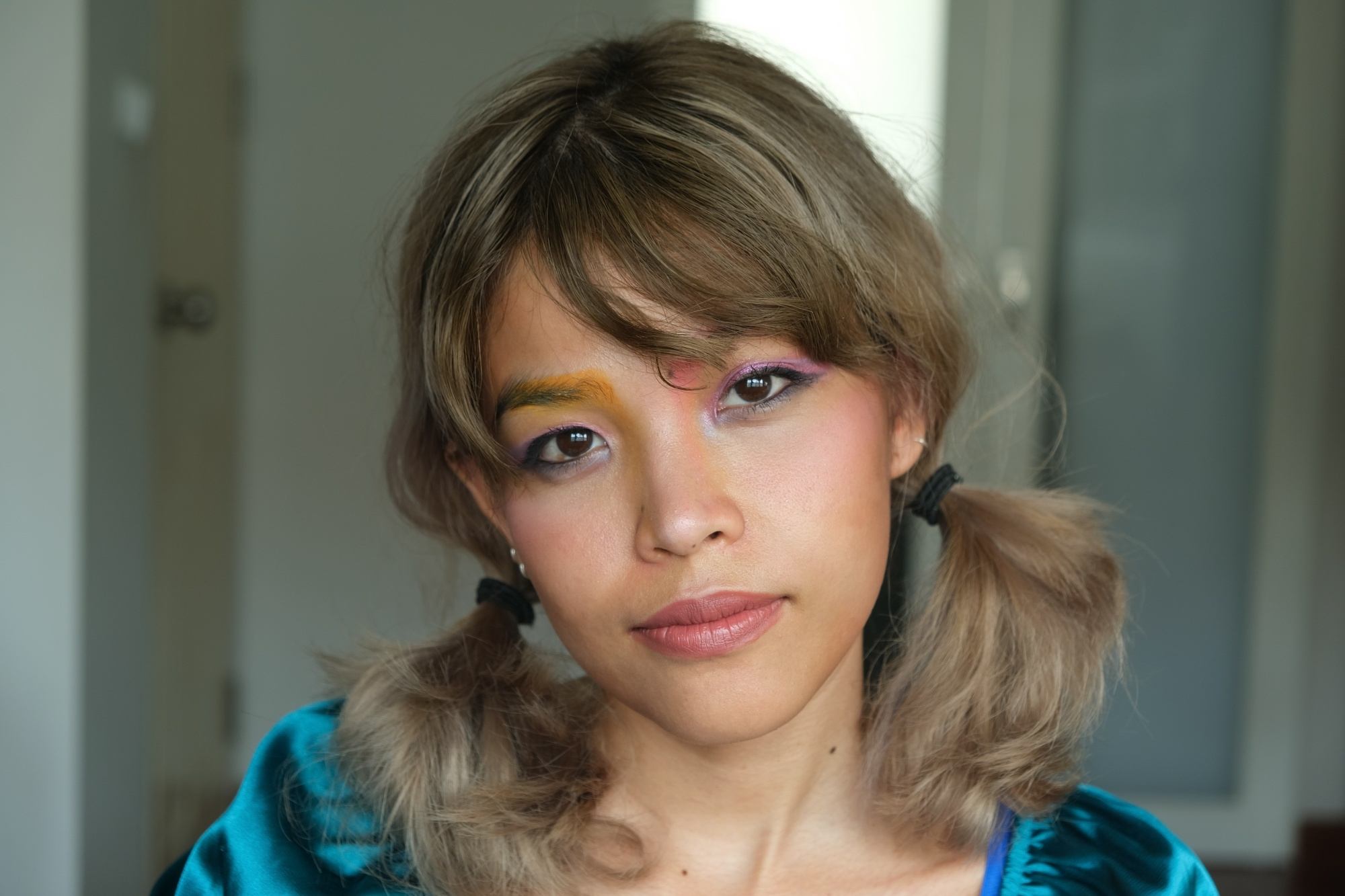 Having a bad hair day? No one will notice when you go for this messy-chic hairstyle. You can even ditch your brush and just finger-comb your hair as you put it in low pigtails.
16. Pigtails With Head Scarf
Scarves make a versatile hair accessory that goes well with any hairstyle, including pigtails! You can use it to keep your hair away from your face and to complement your OOTD.
17. Double Ponytails
Ponytails are often a hair trend we see among teenagers these days, and double ponytails seem double the fun. Whether a full or half double ponytail, don't forget to leave a few strands in the front to make your hairstyle more modern and casually effortless.
18. Double Braids and Choppy Bangs Combo
Partner this hairstyle with a pretty dress to easily achieve the cottagecore aesthetic. Donning your braids in pigtails with full bangs are not only nostalgic, but it also gives you a dreamy and romantic glow.
19. Classic Space Buns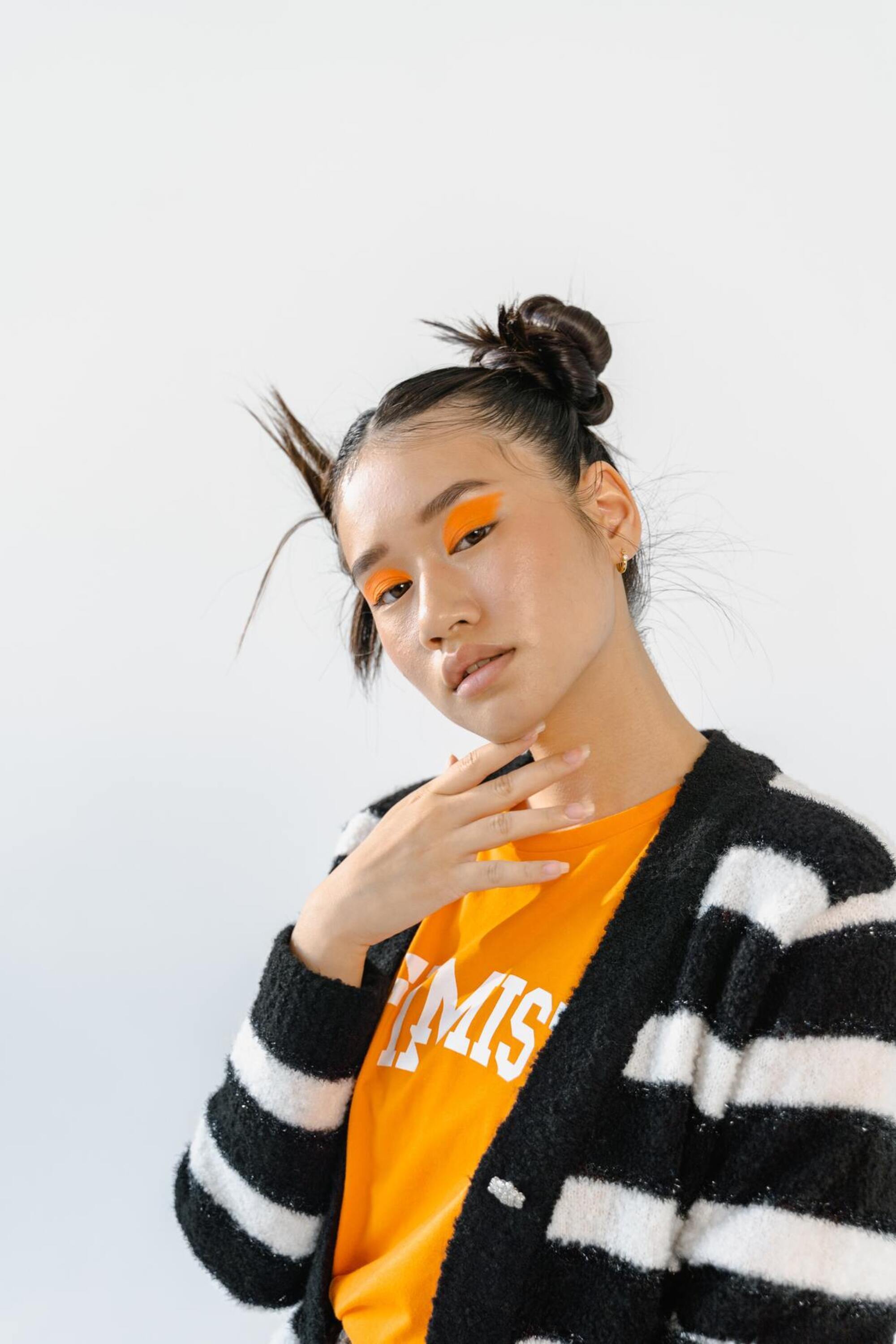 Space buns have quickly evolved from being a music festival hairstyle to becoming a casual everyday look. Not only are space buns a cute way to keep your hair in place, but it also channels a fun and creative vibe. Even when the ends tend to stick out, it only makes the hairstyle look more stylish and casual everyday wear.
20.Mini Pigtail Hairstyles
Mini pigtails are a perfect way to keep your hair away from your face by only tying the front sections of your hair. This hairstyle is just as cute as pigtails  but only more subtle and easier to style.
Now, which of these is your favorite? Whether you have long or short hair, there's a pigtail hairstyle for you, so go ahead and have fun creating these looks.
Prev Article
Next Article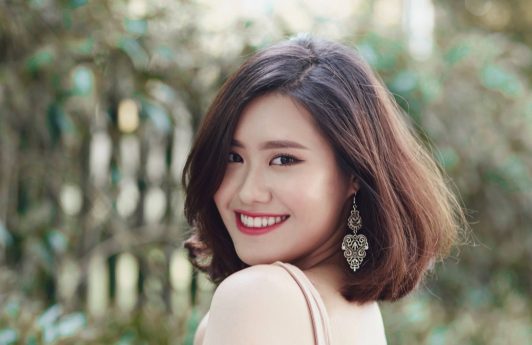 Gallery
Choppy Bob: 15 Ways to Wear This Layered Hairstyle
Know how to style a choppy bob with these cool ideas. They're easy and won't take long to finish, we promise!
See article