Trend Forecast: New Hairstyles and Haircuts to Rock in 2024!
Greet the new year with the hottest hair trends.
The new year is always a good time to try a new hairstyle or haircut. After all, what better way to live out the phrase "out with the old, in with the new" than by getting a new look? You might even be surprised when you see a hairstyle or haircut you never thought of getting looks good on you.
Hair trends that will be big in 2024 are a mix of polished looks and edgy hairstyles. Whether you're in the mood for a classic hair bun or a short, adventurous haircut, 2024 has options for you. And if the spring-summer runways are an indication, we're looking at chic and versatile looks that are easy to glam up or tone down.
Ready for your new look? Here are the trends to watch in 2024!
2024 Hair Trends: New Hairstyles and Haircuts to Try
1. Straight, Medium Bob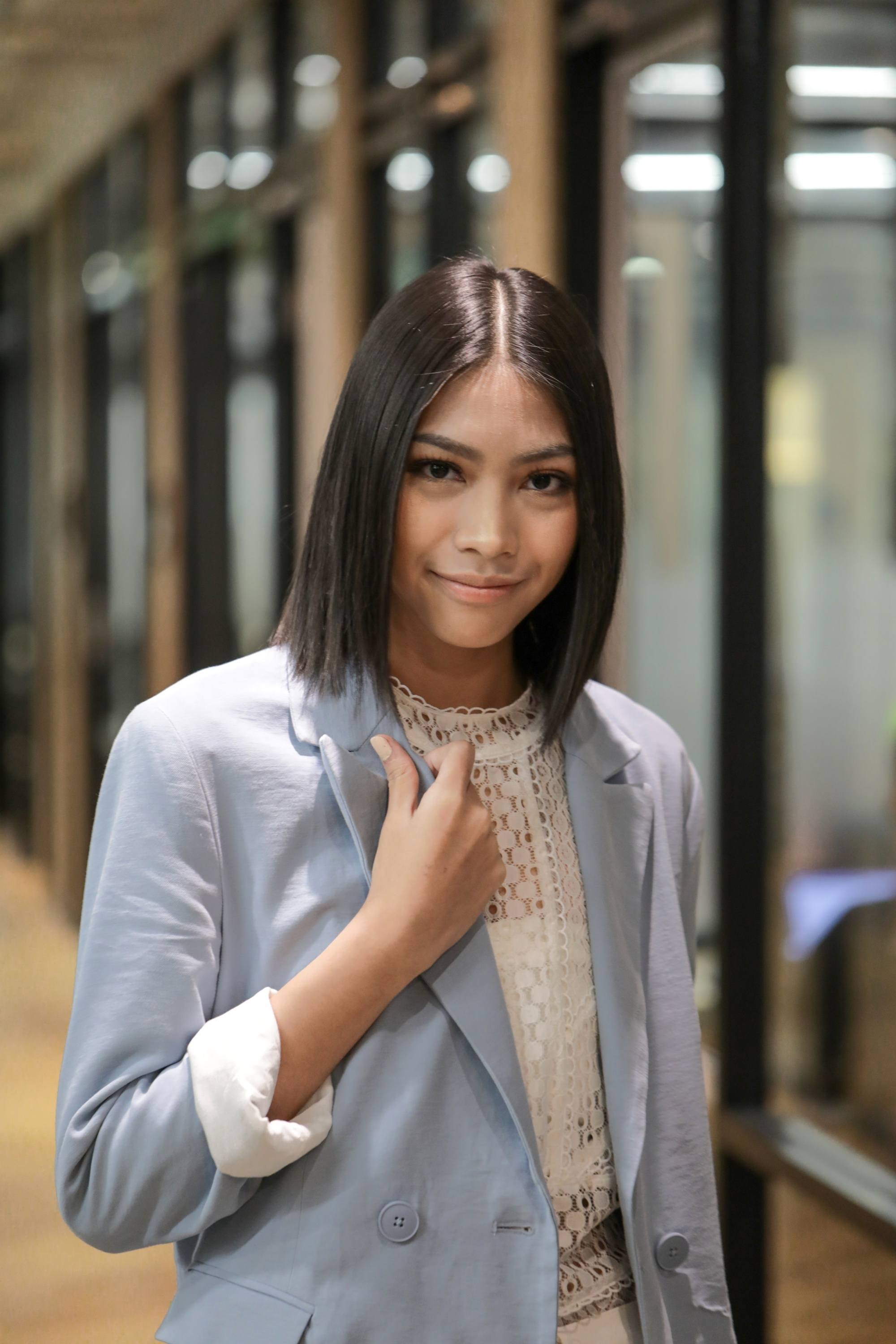 Also called the executive bob, this haircut boasts polished, frizz-free strands that exude a smart, I-mean-business vibe. To nail this look, have your hair cut past your jaw but above your shoulders and style it with your trusty hair straightener.
Editor's tip: Don't let frizz put a damper on your hairstyle. Use TRESemmé Keratin Smooth KERA10 Shampoo, which has KERA10 Protein Complex that penetrates hair up to 10 layers deep for nourishment. This shampoo gives your hair 10 salon benefits in one wash! It has an anti-frizz and anti-humidity formulation. It also makes your hair smooth and soft, adds shine, provides heat protection, tames flyaways, detangles, strengthens your hair, and leaves a long-lasting fragrance. 
After shampooing with TRESemmé Keratin Smooth KERA10 Shampoo, use TRESemmé Keratin Smooth KERA10 Serum Conditioner for best results. This conditioner has KERA10 Protein Complex and oleo serum to moisturize and nourish your hair deeply.
2. Slicked-Back Bun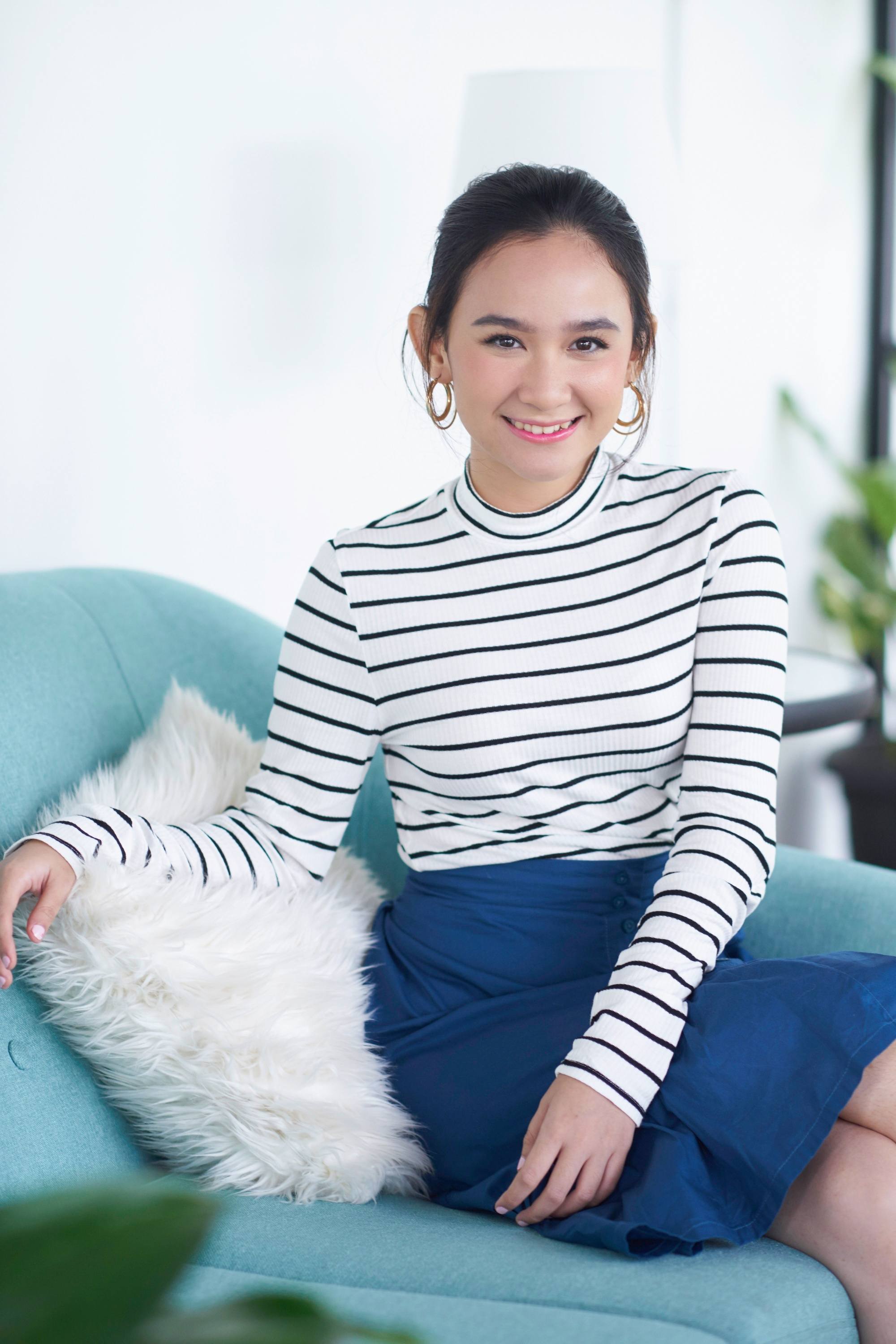 This hairstyle has always been timeless, but it's getting a brighter spotlight in 2024. It exudes quiet luxury, and so if you're into simple and elegant looks, this hairstyle fits the bill. You can also leave a few strands loose to frame your face and give this hairstyle a fresh twist.
Editor's tip: It's easy to style your hair when it's soft and silky, so we recommend Dove Straight & Silky Keratin Tri-Silk Serum Shampoo. It has keratin, fiber actives, and serum ingredients that repair damage, nourish and protect your hair deeply, and leave it extra beautiful. This shampoo also has Amino Essence that boosts hair health and nourishes your hair fibers up to their core.
3. Wet Hair Look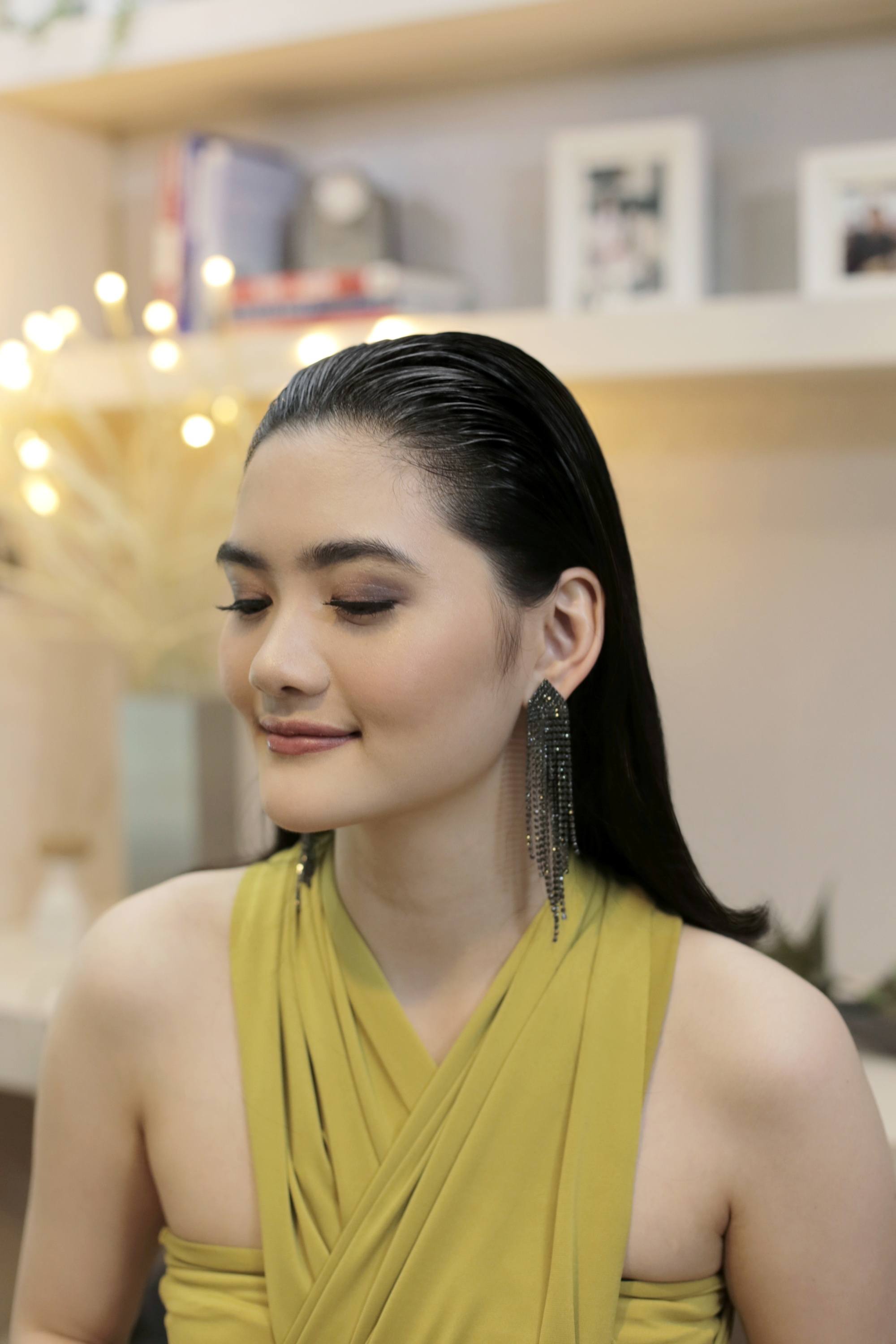 Other slicked-back hairstyles are also going to be big next year, so have your smoothing hairspray and fine-tooth comb ready. Pair these hairstyles with either a blazer-and-pants ensemble or a classic LBD for that fierce look.
4. Wolf Cut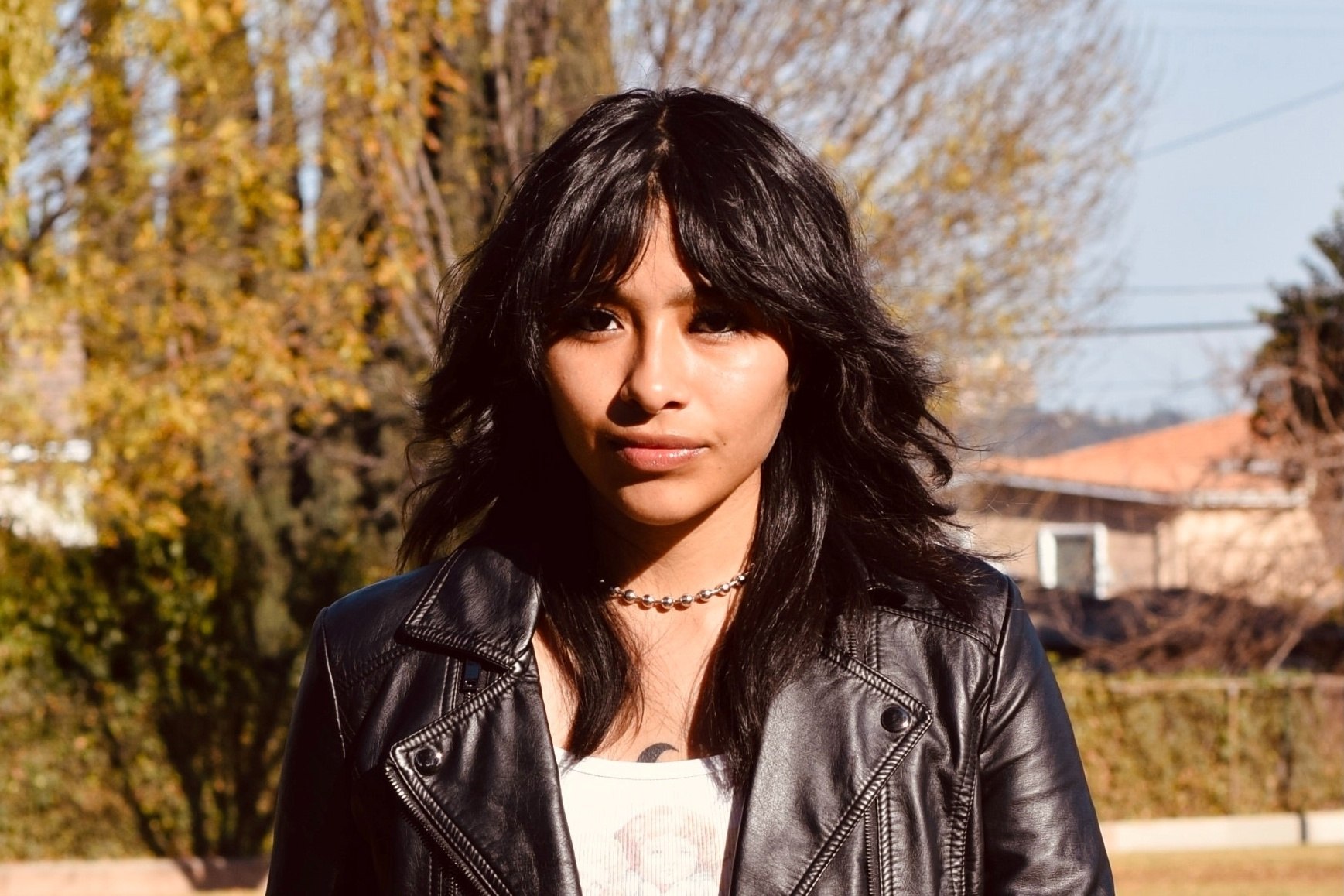 This hair trend is not going away anytime soon, with #wolfcut having 5.3 billion views on TikTok. If you're into edgy haircuts, you'll love the heavily defined layers of a wolf cut. You can style your layers with a hair straightener, or you can scrunch your hair for a slightly tousled look.
Editor's tip: Did you know that even daily brushing or combing can cause hair breakage? Keep your hair protected with Cream Silk Ultimate Reborn Hair Fall Defense Tri-Oleo Conditioner. It has argan, rosehip, and marula oils to strengthen, smoothen, and moisturize your hair. It also has Break Shield Complex, which helps make your hair stronger from the roots to the tips, giving you 99% less hair fall from the first wash.
5. Buzz Cut for Women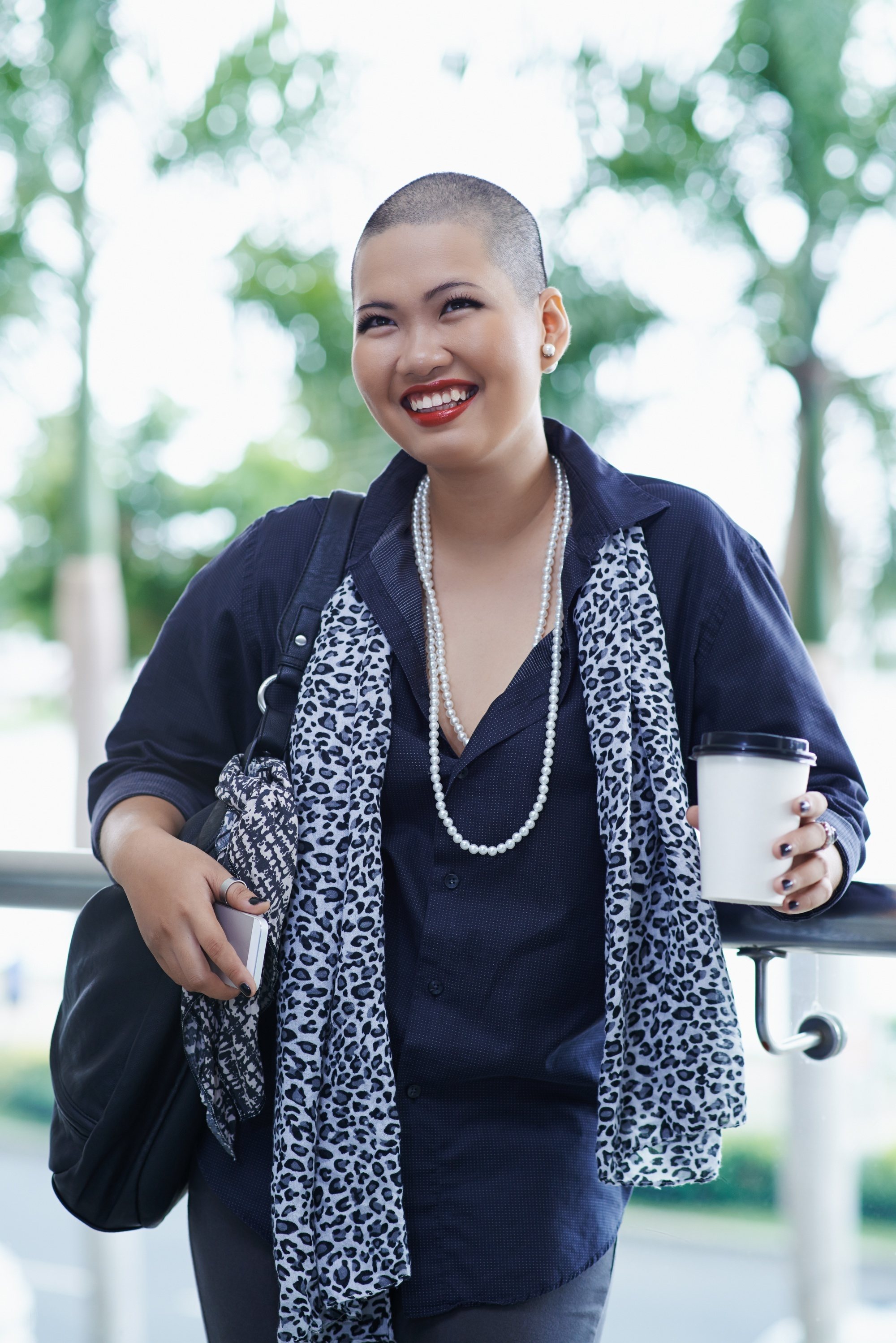 Speaking of edgy haircuts, here's another one: the buzz cut. It's a popular short haircut for men, but women can rock it, too! It gives your look tons of personality. And the best part? A closely shaven head requires no styling at all, so you can say bye to lengthy morning preps.
6. Blunt Bangs
Straight, blunt bangs are in, so if you've been on the fence about getting a fringe, this is your sign to get one now. Cut it at eyebrow level for a chic and classic look. For a bolder, avant-garde look, get blunt, baby bangs.
7. Side Bangs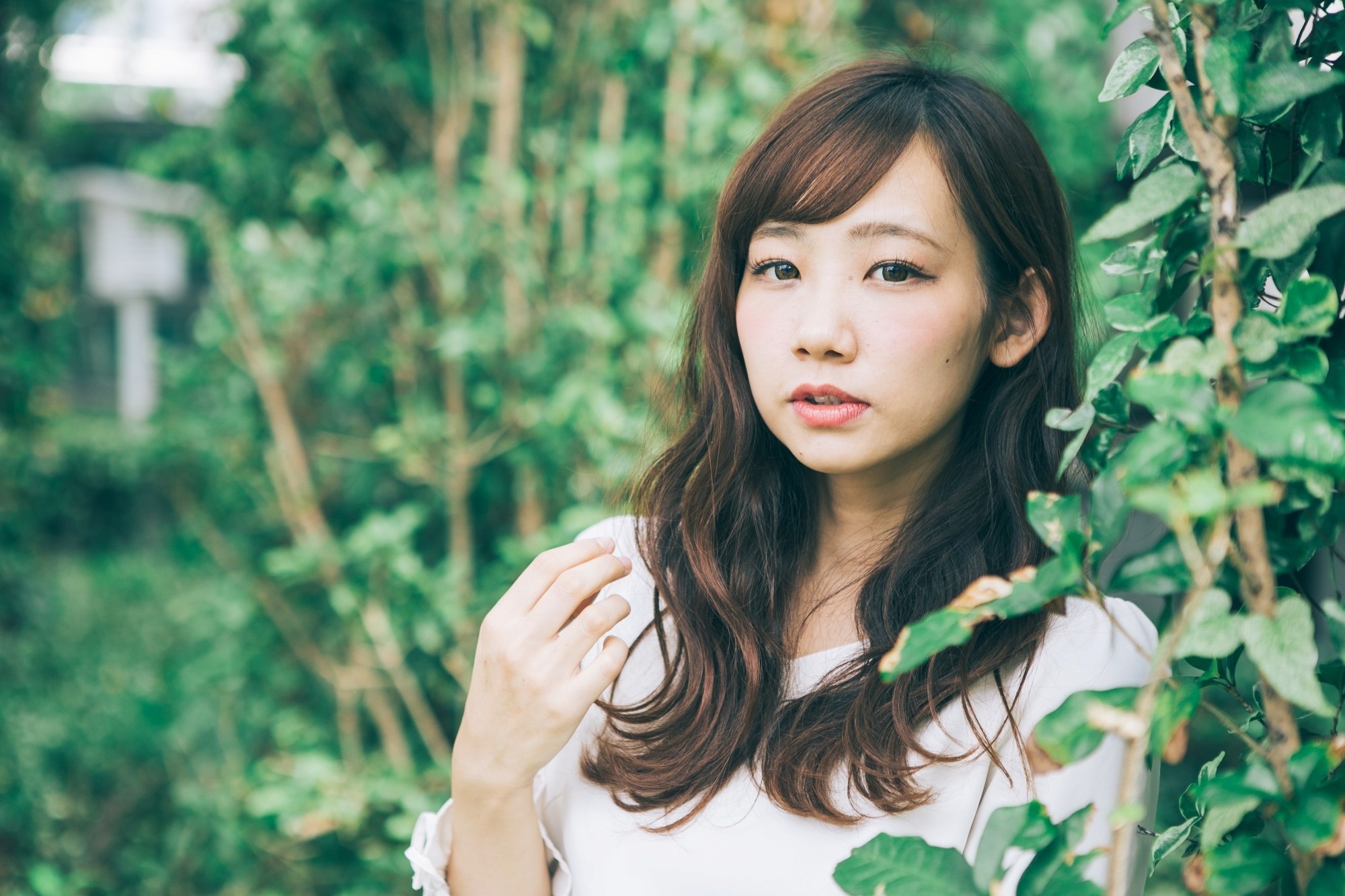 If you want a fresher, softer take on the fringe, side bangs are your best bet. They blend seamlessly with layered hair, but they complement one-length haircuts, too. Once your side bangs start growing, you can easily tuck them behind your hair or put them in place with a hair clip if you haven't had the time to go to the salon for a trim.
8. Braids With Ribbons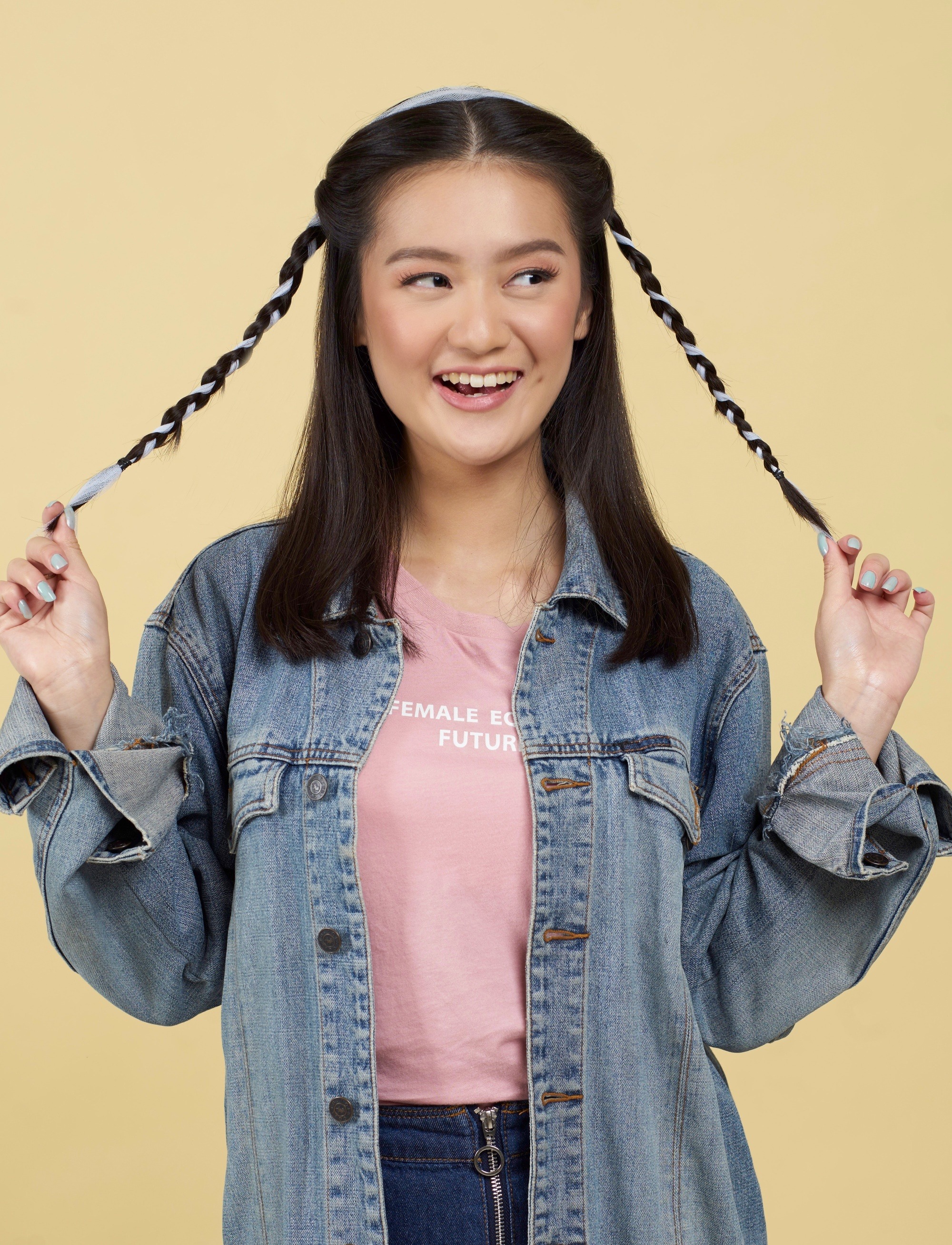 Who says ribbon hair ties are old-fashioned? Not the year 2024! We'll be seeing more of braids with ribbons next year, so make sure to stock up on these hair accessories. You can either tie a ribbon at the end of a basic, three-strand braid or weave the ribbon into the braid itself! 
Editor's tip: Tight hairstyles like braids can make your hair prone to breakage and hair fall, so we recommend using Sunsilk Strong & Long Shampoo regularly. It has Activ-Infusion—a blend of vitamins, oils, and proteins that protect your hair from damaging factors such as heat, humidity, pollution, dust, and the sun's UV rays. This shampoo has biotin, which is known to treat hair loss; castor oil, which promotes hair growth; and aloe vera for hair nourishment.
9. Mixie Cut
Combine the pixie cut and the mullet, and you get the mixie cut. Think of it as a pixie cut with some length and a touch of retro on the side. You'll stand out with this 'do.
10. Classic Pixie Cut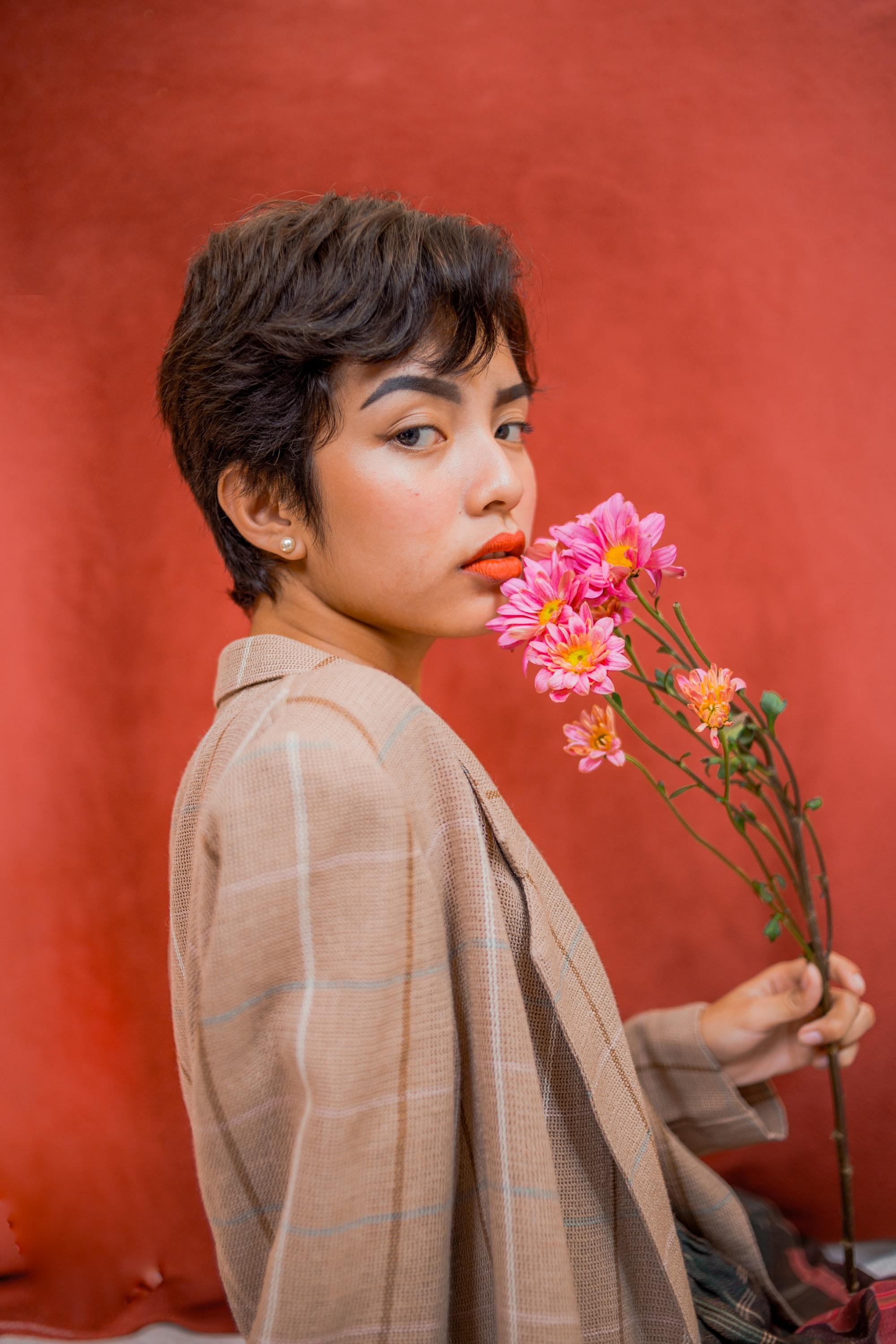 Of course, if you want to go short all the way, get a pixie cut. This haircut looks modern and fresh, and it requires little to no styling—perfect if you're always on the go.
We're in the last two months of the year, and now is the perfect time to get a new hairstyle for 2024. You'll end the year with a bang and start the next one sporting the latest trends.
Prev Article
Next Article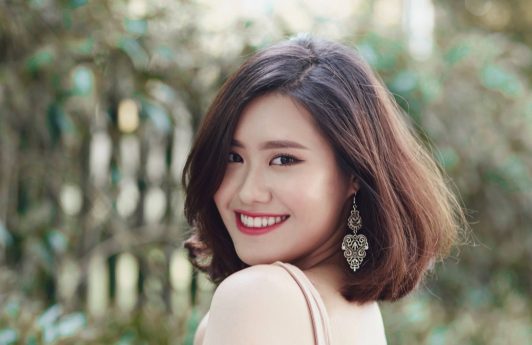 Gallery
Choppy Bob: 15 Ways to Wear This Layered Hairstyle
Know how to style a choppy bob with these cool ideas. They're easy and won't take long to finish, we promise!
See article