7 Pinays Who #ChoosetoChallenge Stereotypes Through #MyHairMySay
Read how these women took control over their own look and made their hair a tool for empowerment.
Do you often find yourself conforming to beauty standards? Have you experienced changing how you look or holding back on expressing yourself so other people won't have anything to say? Well, it's time to take your power back. As we celebrate International Women's Day, we #ChoosetoChallenge and smash these standards and stereotypes. And through the #MyHairMySay campaign, we recognize and embrace each Filipina's unique beauty.
Read how seven Pinays from all over the country overcame hair shaming and defied prevailing beauty standards.
Meet the Women of #MyHairMySay
1. Alexie Brooks
"Your hair is too curly" is a frequent statement Alexie hears from people about her hair. But this doesn't faze her, as Alexie is proud of her curls. She embraces her kulot hair with confidence and believes that having textured tresses shouldn't be an issue. Being the subject of hair shaming, especially when people call her hair a "coconut husk," just makes her smile as she thinks of how her hair beautifully suits her.
2. Kayla Dy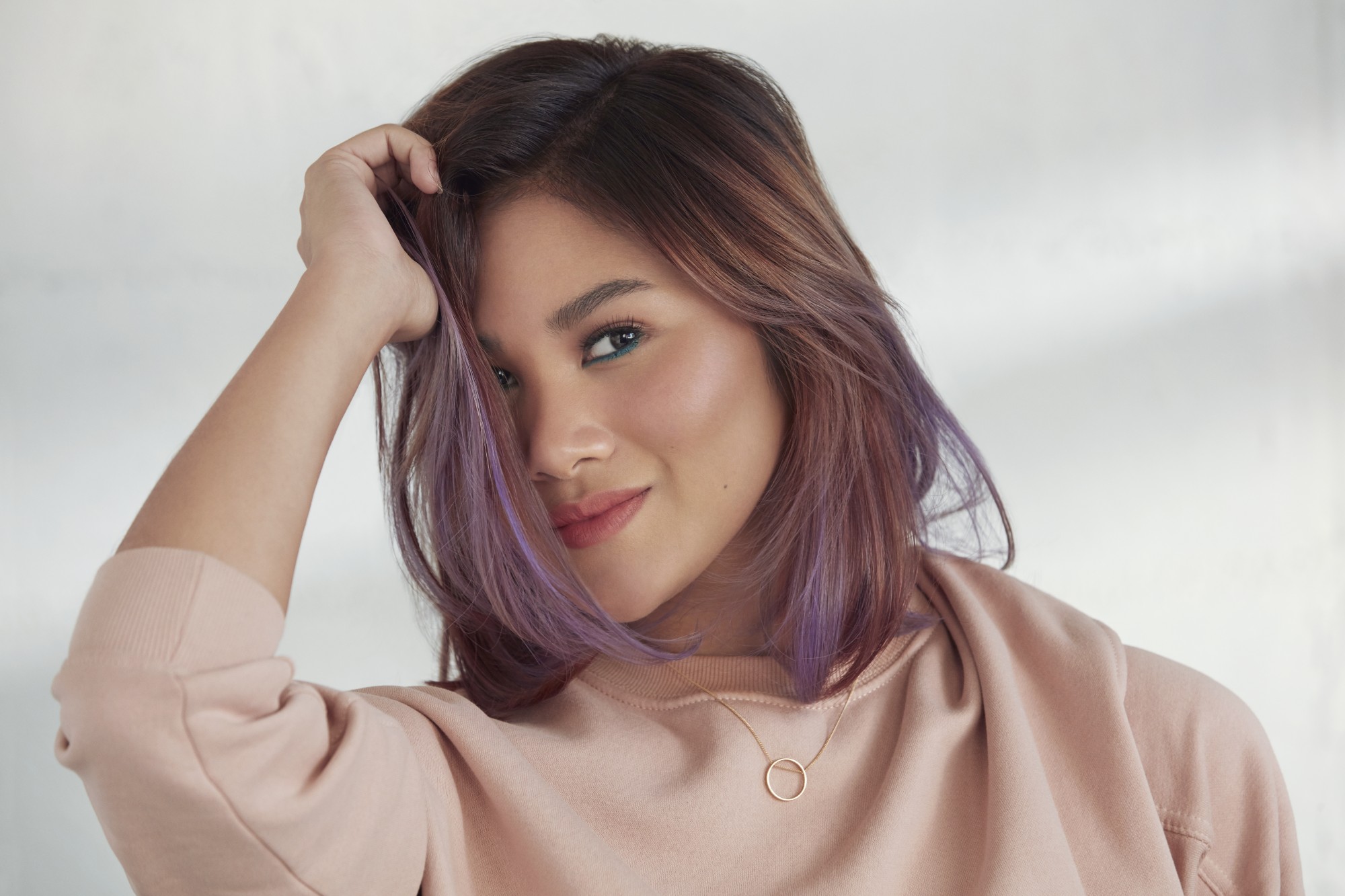 Kayla, a mom who is based in Isabela, has also been the subject of hair shaming after she changed her hair. "They say I don't have time for my kids," she says. But Kayla definitely believes that even moms deserve time to take care of themselves as much as they take care of their families. Part of her self-care routine is getting hair treatments. After all, it has given her a lot of confidence and makes her strongly say #MyHairMySay. 
Editor's tip: Coloring your hair can cause dryness and damage. Use Dove Keratin Repair 1 Minute Serum Conditioner, which has keratin-infused capsules that go deep into your hair to repair damage from within. It leaves your hair recovered, beautiful, and resilient to future damage. 
3. Darla Mamuyac
"Beauty is being who you are," believes Darla. This young Ilongga uses hairstyling as self-expression and we salute her for not conforming to social norms. "People say I'm crazy," she adds, because they stereotype her for her bob with an undercut. But Darla is unfazed by all this and still loves her hair, no matter what other people say
4. Justine Salvador
Justine from Quezon City always gets asked the same question, "are you a boy?" after she got a pixie cut. But this brave Pinay just knows what she wants and believes that she should be able to sport any haircut she wants. "It makes me feel me," she adds, which is the same feeling everyone should have about their hair.
5. MJ De Castro
This Davaoeña surfer got naturally ombre hair because of being constantly exposed to the sun and saltwater. But even with a natural hair transformation, she still gets hair-shamed for it. MJ wears her ombre hair loud and proud, and why shouldn't she? It's gorgeous especially when worn with confidence.
Editor's tip: Keep your hair from getting frizzy by using Dove Amino Restore 1 Minute Serum Conditioner. Designed with micro-foam technology and moisture-balancing ingredients, this conditioner tackles dryness and frizz from within. It leaves your hair nourished and silky smooth. 
6. Kayla Go
Multi-colored tresses make Kayla Go unique. Her experience growing up at a salon gave her the chance to experiment with colors and hairstyles. This Cebuana loves donning bright hues on her hair and wouldn't be afraid to try on a new color each week. Some people may find her color "messy" but it sure does make Kayla the free-spirited Pinay that she is.
7. Laila Ulao
Laila's unique hair color is not something you get to see every day, and this often elicits negative comments from people. "They say that my hair looks like a whisk broom," she says, especially when they see the combination of ash brown and hints of green on her hair. She also hears people say that her hair is not "Filipino enough." But Laila brushes all these aside because being a Filipina doesn't have anything to do with the color of your hair. It's being proud of your heritage and being strong and beautiful despite what other people say.
With Dove's #MyHairMySay campaign, you have the power over how you want your hair to look. Feel free to go for the hairstyle or hair color that makes you feel beautiful, strong, and empowered—nothing and no one can bring you down.
Prev Article
Next Article
Article
Love Layers? Try These Shag Haircut Ideas
Here are easy ways to rock this layered haircut.
See article