Messy Hair Quotes to Help You Beat a Bad Hair Day
Let these hair quotes inspire you to embrace the messy-chic look!
Every day is a different kind of hair day. There are days when we style our hair and quickly achieve the look we want while there are also days when our hair just seems so stubborn. We often wonder why other girls have super nice 'dos every day while most of us spend hours styling our hair to no avail. Well, we just have to accept the fact that we all have different hair moments as much as we have different fingerprints! For now, let us entertain ourselves with these humorous yet inspiring messy hair quotes that you can surely relate to.
Our Favorite Messy Hair Quotes
1. Messy Hair, Don't Care.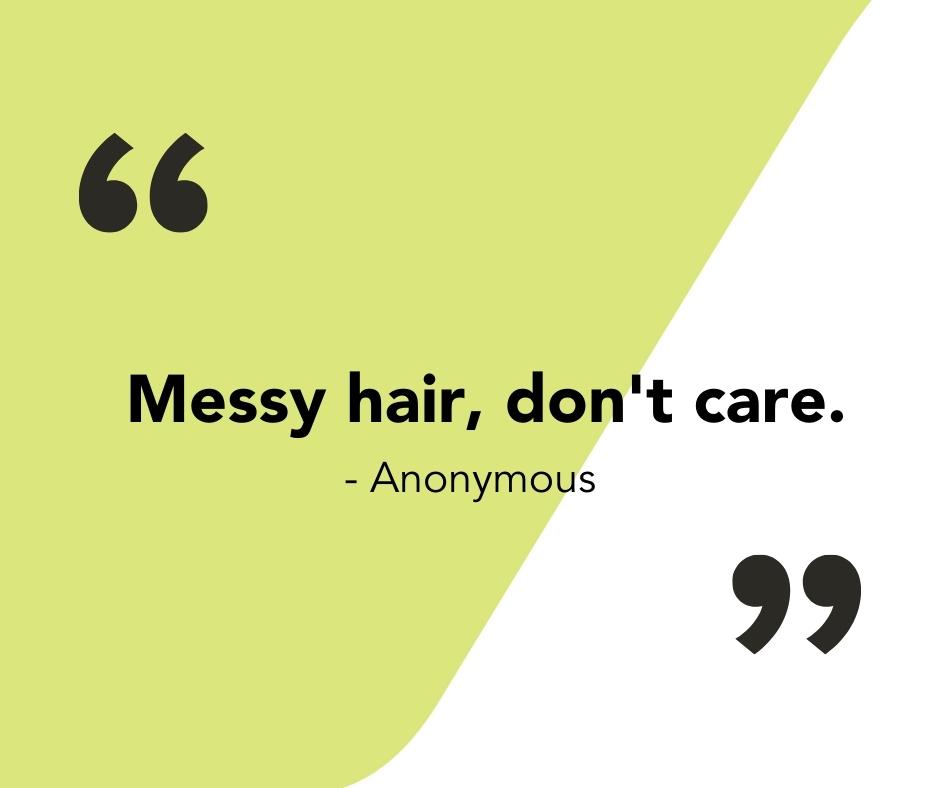 Have you ever felt like your hair always has a mind of its own? Well, you can still look fab even with your messy hair. It's not just in the hairstyle but in the way you carry yourself, too. So, rock that messy hair like you just don't care!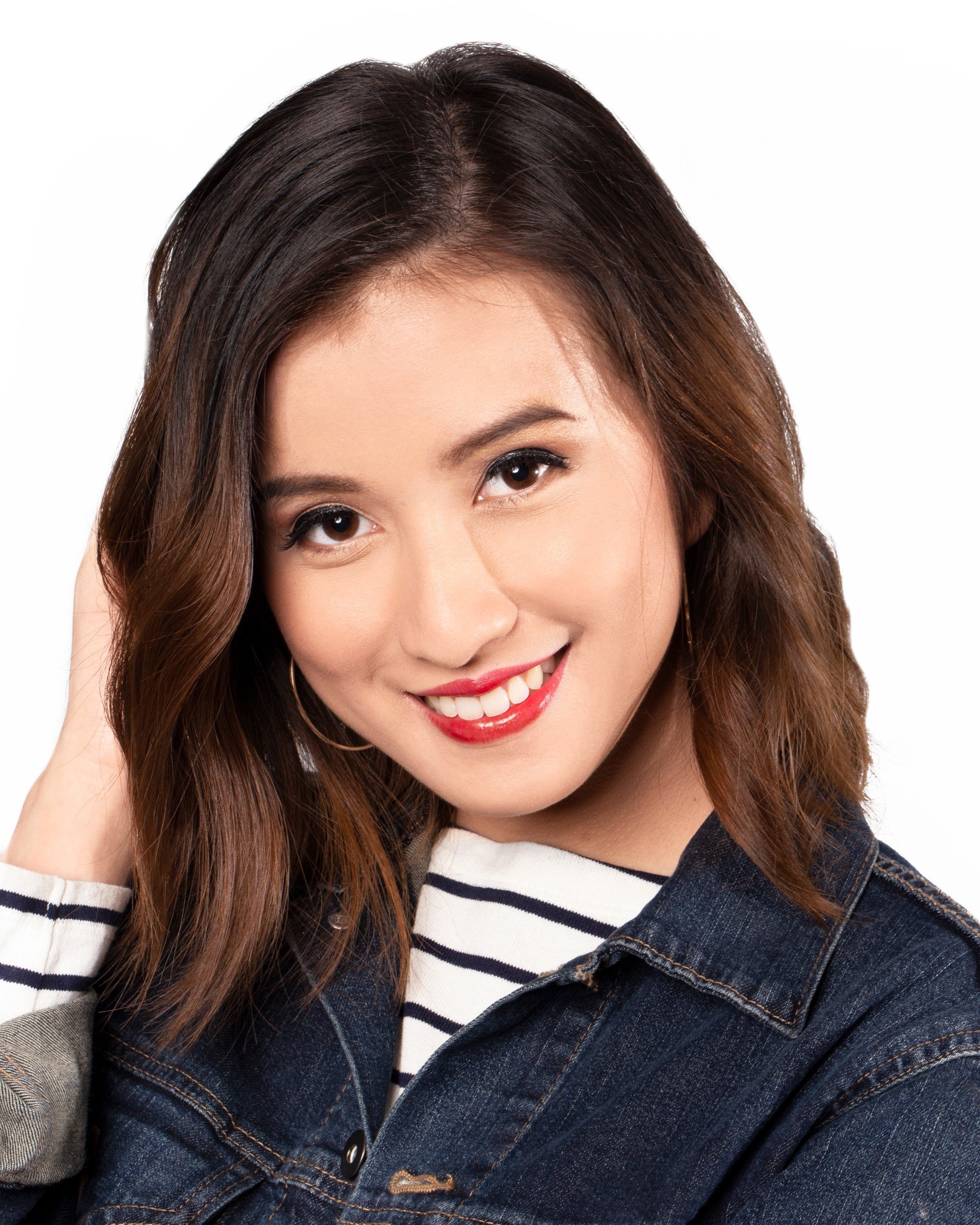 Take advantage of your messy hair by wearing a hairstyle that's messy! Try the tousled layered bob, where the mess is actually the style. This look highlights your layers and is great for second-day hair, too.
Editor's tip: Messy hair is cool. But damaged hair? It's something we need to work on. Try Dove Intense Repair Keratin Tri-Silk Serum Shampoo. It has Keratin Tri-Silk Serum that combines the power of keratin, fiber actives, and serum ingredients to instantly repair damage, deeply nourish and protect your hair, and leave it extra beautiful. This shampoo also has Keratin Repair Actives that nourish and repair damaged hair from the core to the surface. 
2. My hair isn't messy. It's just erupting with awesome.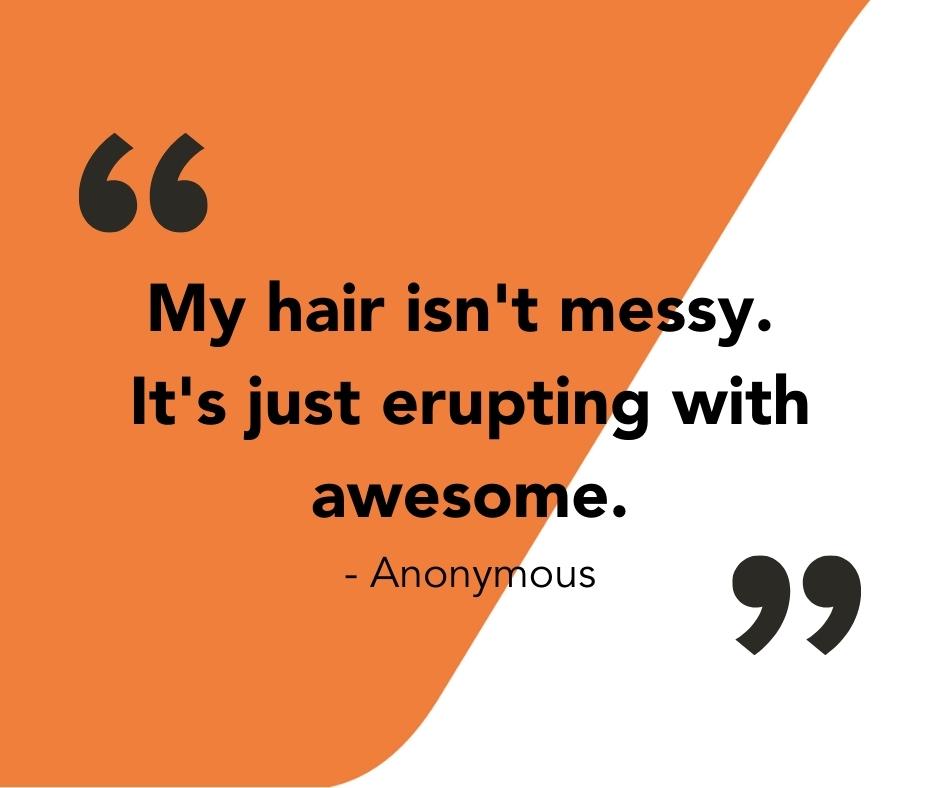 People say beauty is subjective. Well, so is messy! If people come and tell you your hair is a mess, simply answer with this quote and you'll leave them speechless!
Take advantage of your messy hair and go for a chic, messy ponytail. Let loose strands frame your face to nail that relaxed look. You can wear this hairstyle on casual Fridays, lazy Saturdays, or when you only have a minute to style your hair.
3. My hairstyle is called 'I tried.'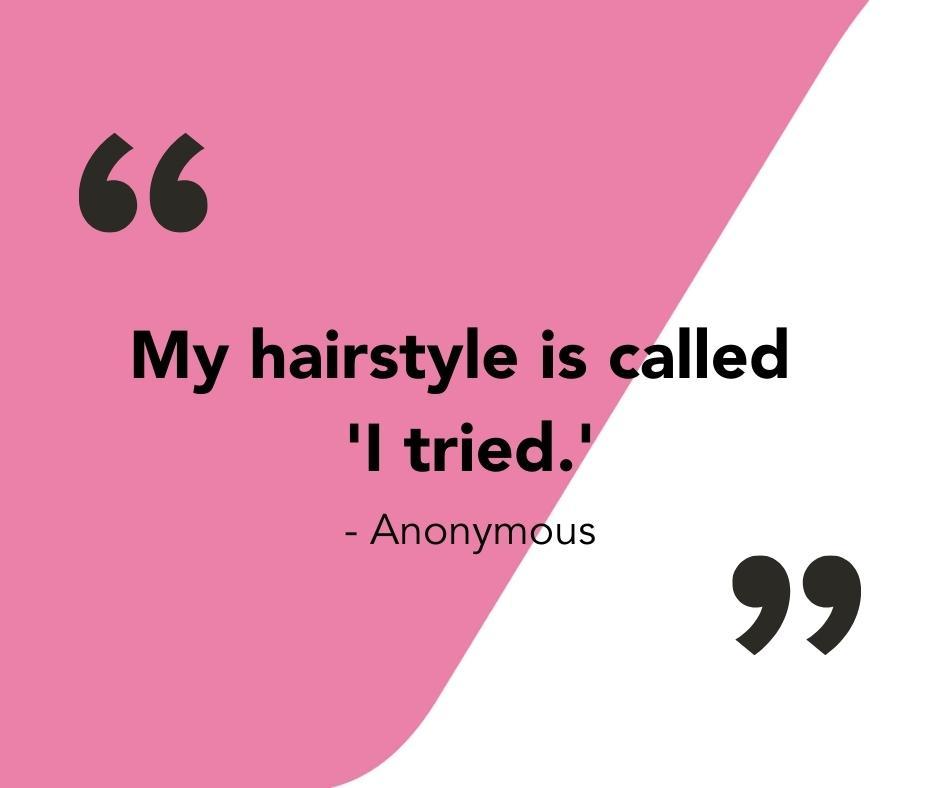 Whenever you wear a sophisticated and unique hairstyle, people come to you and ask what it's called and how you did it. But they also do the same thing when your hairstyle is uhmm… not quite what they were expecting. Leave them laughing by calling it the 'I tried' hairstyle! Because you really did try, and the result is a surprisingly messy-chic look.
Live out this messy hair quote by not trying to perfect your hairstyle. Put your hair in a messy braid and don't worry about loose strands. Then, wear a headband for that free-spirited, boho vibe.
4. Messy bun and getting stuff done.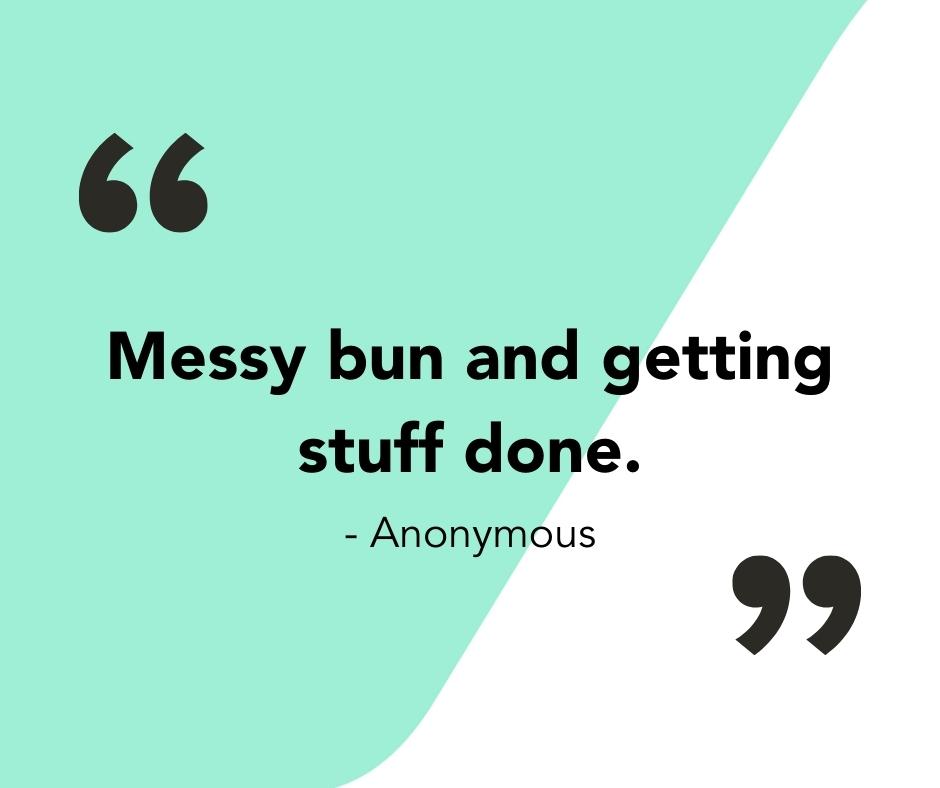 Have you ever had those days when you have to summon your superhero alter ego because of the pile of tasks you need to do? There's no time for anything else, so you simply put your hair up in a messy bun and get on with your paperwork, errands, chores, and personal projects. The messy bun has somehow become the default hairstyle for busy days, hasn't it?
Don't you just love the cool and comfy feeling of wearing a top bun? It's great for days when you're on the go and have a lot on your hands. And before you know it, the day is over and your tasks are done.
Editor's tip: Tight hairstyles like braids and buns put tension on your hair, which can lead to breakage and hair fall. If you often go for these hairstyles, we recommend using Cream Silk Triple Keratin Rescue Ultimate Hair Fall Defiance Ultra Conditioner. It has revolutionary fiber actives that work up to a cellular level to help strengthen your hair and prevent hair fall due to breakage. 
5. My hair is wilder than I am.
Don't worry if sometimes, your hair seems hard to manage. Messy hair can still be beautiful, depending on the way you carry it.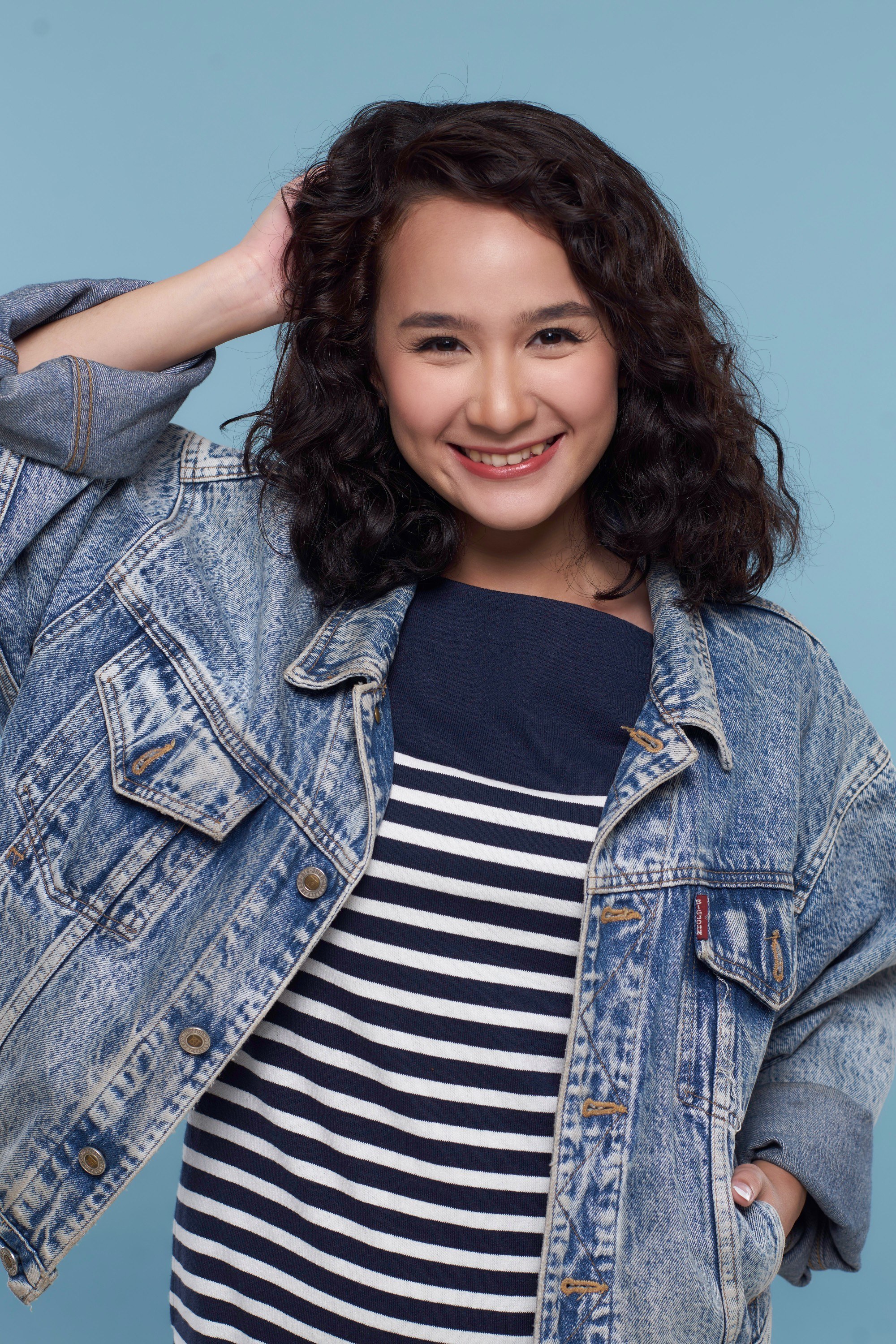 Natural waves and curls are prone to frizz—no thanks to humidity! This is why we often don't see women leaving their kulot hair down. But it doesn't have to be the case. Be confident and let your hair loose. A drop of hair serum can help give you smoother and silkier curls, so you can feel free to wear your hair down.
Editor's tip: Curly hair tends to be more prone to dryness and frizz, so make sure your hair is always well-moisturized. Use Dove Nourishing Oil Care 1 Minute Serum Conditioner, which is infused with serum capsules such as coconut, almond, argan, and sunflower seed oils and vitamin E that go deep into your hair to nourish it from within. This conditioner transforms your dry and rough strands into smoother and softer hair.
6. Sorry, I can't hear you over the volume of my hair.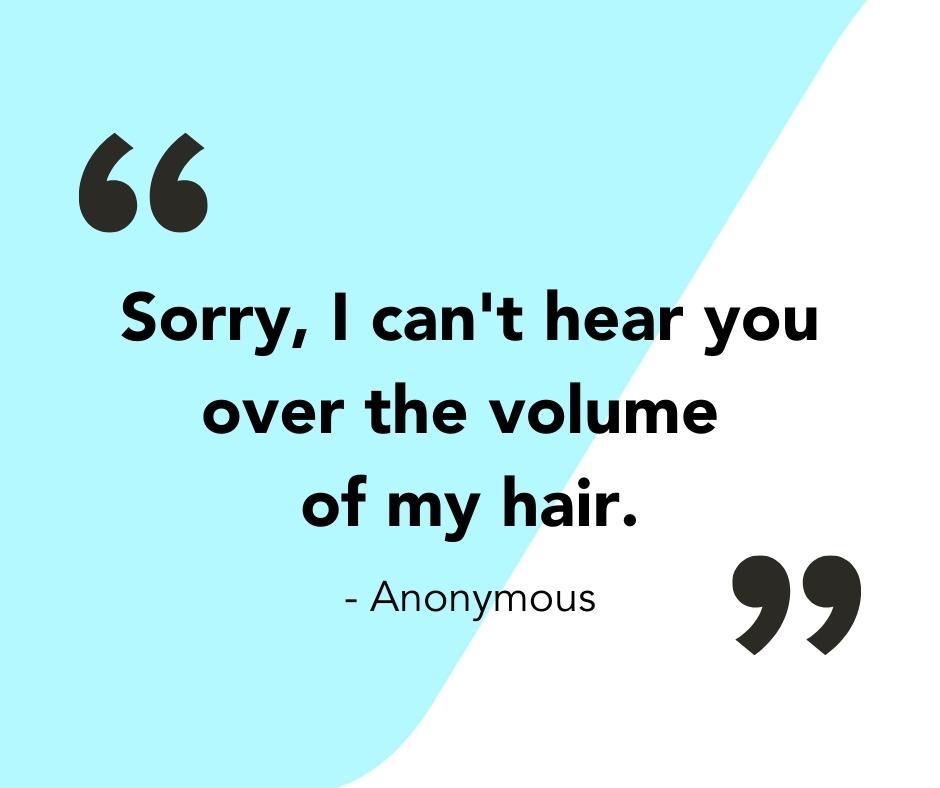 Not everyone is endowed with great hair volume which is why you should feel blessed if your hair is naturally thick. If someone picks on your voluminous hair, you can always tell them how easy it is to get layers or style your hair any way you want!
If you have naturally thick hair, waves can highlight it. But if you have thin hair, don't worry. Big, voluminous waves or Hollywood waves can make your hair look thicker and fuller. No curling iron? No problem! You can use hair rollers or even no-heat techniques like sock curls to create glam waves.
7. I am a queen crowned in my curls.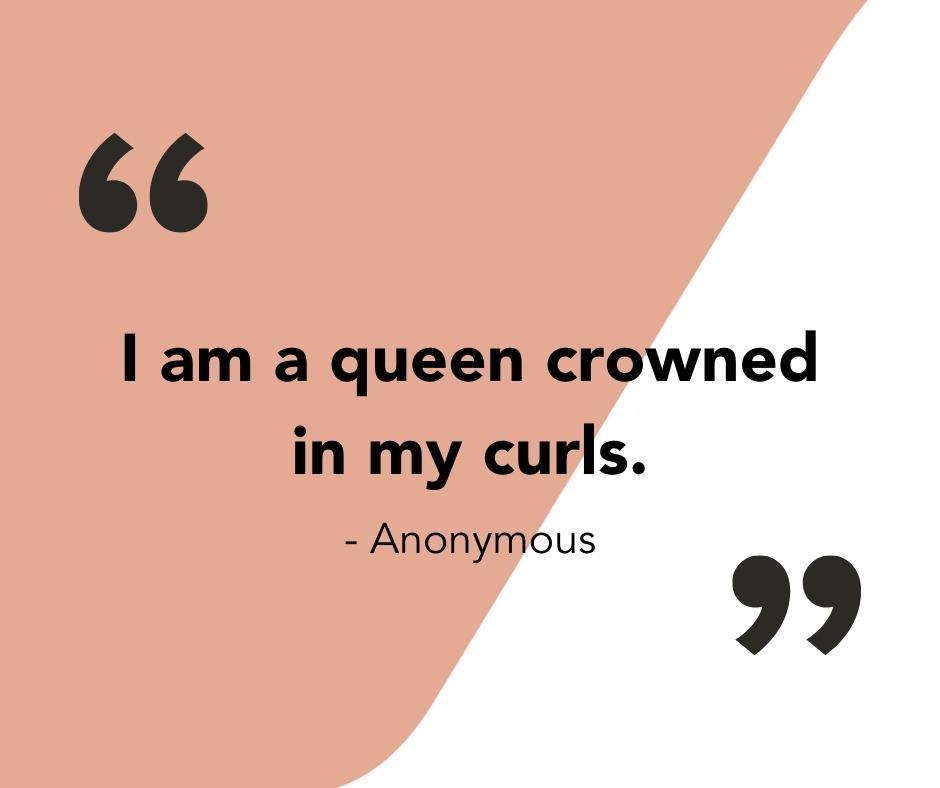 Who says crowns have to be literal objects that glitter? When you feel proud of your curls (which you should be), then wear them freely like a crown! It's not called "crowning glory" for no reason, right?
Don't be afraid to explore different hairstyles with your curly hair. You can start with an easy one like a curly half updo with scarf. It's a great way to flaunt that messy hair.
Editor's tip: Love your curls and make sure they are well-nourished. Use Love Beauty and Planet Murumuru Butter & Rose Blooming Color Shampoo regularly to take care of your curly hair. This shampoo is not just for color-treated hair. Murumuru butter can keep your hair moisturized and shiny, which is a must when you have curls that are prone to dryness and frizz.
8. Embrace messy hair, darling.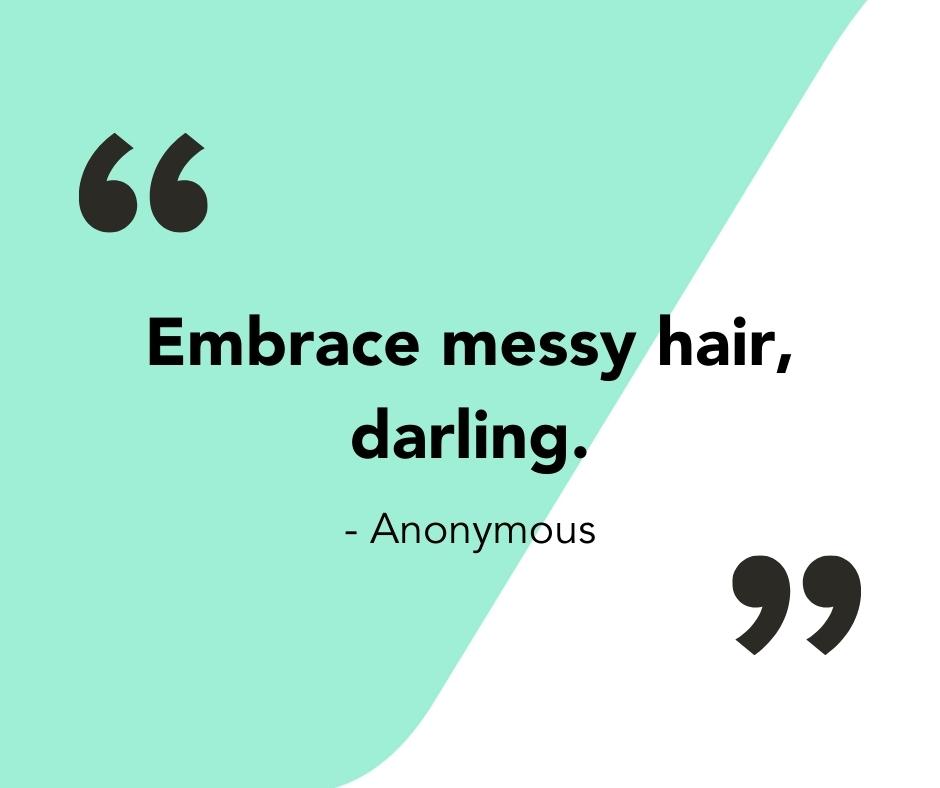 On days when your hair is misbehaving, you just have to let go and embrace it like an asset. When you do, you'll see how messy hair can look great, too.
You can also put your hair in a Japanese low bun hairstyle to save a bad hair day. It's easy to do and you can leave some strands loose to create a messy but dainty look.
9. Let your hair do the talking.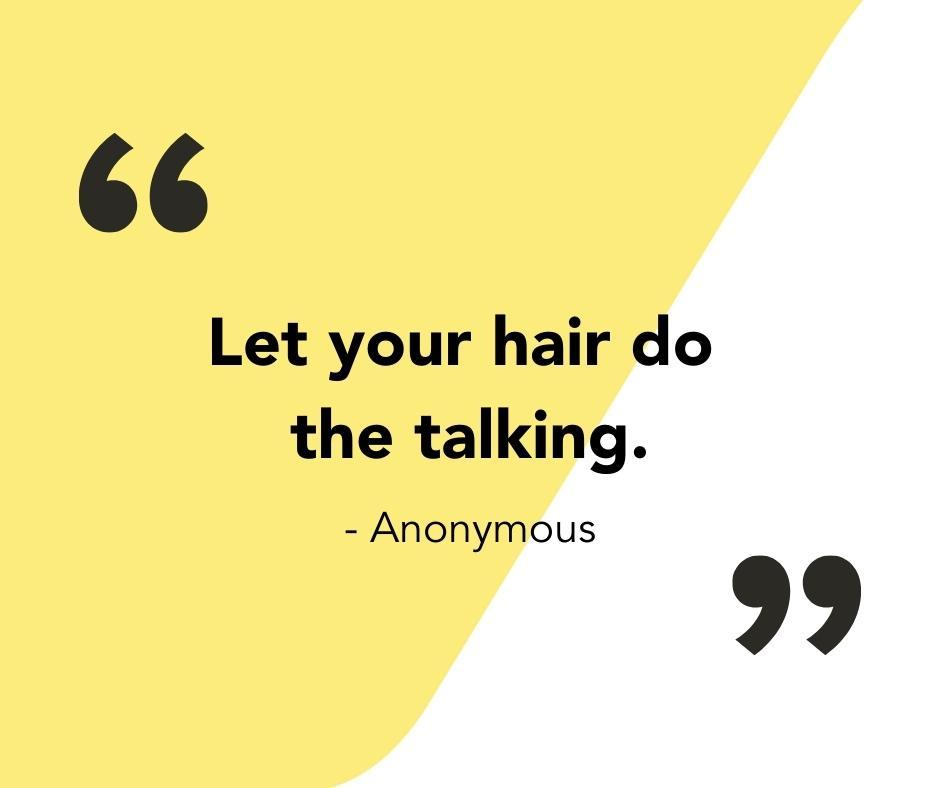 A lion doesn't have to let everyone know it's a lion. Likewise, you don't have to tell everyone about how nice or easily you pulled off your hairstyle. Just let your hair do the talking and let people notice it.
Level up your 'do by going for this messy fan bun. It's comfortable and airy and looks well with any OOTD! It can add oomph to a simple dress or tone down a formal look. However you want to wear this messy hairstyle, one thing is for sure: it can add personality to your look.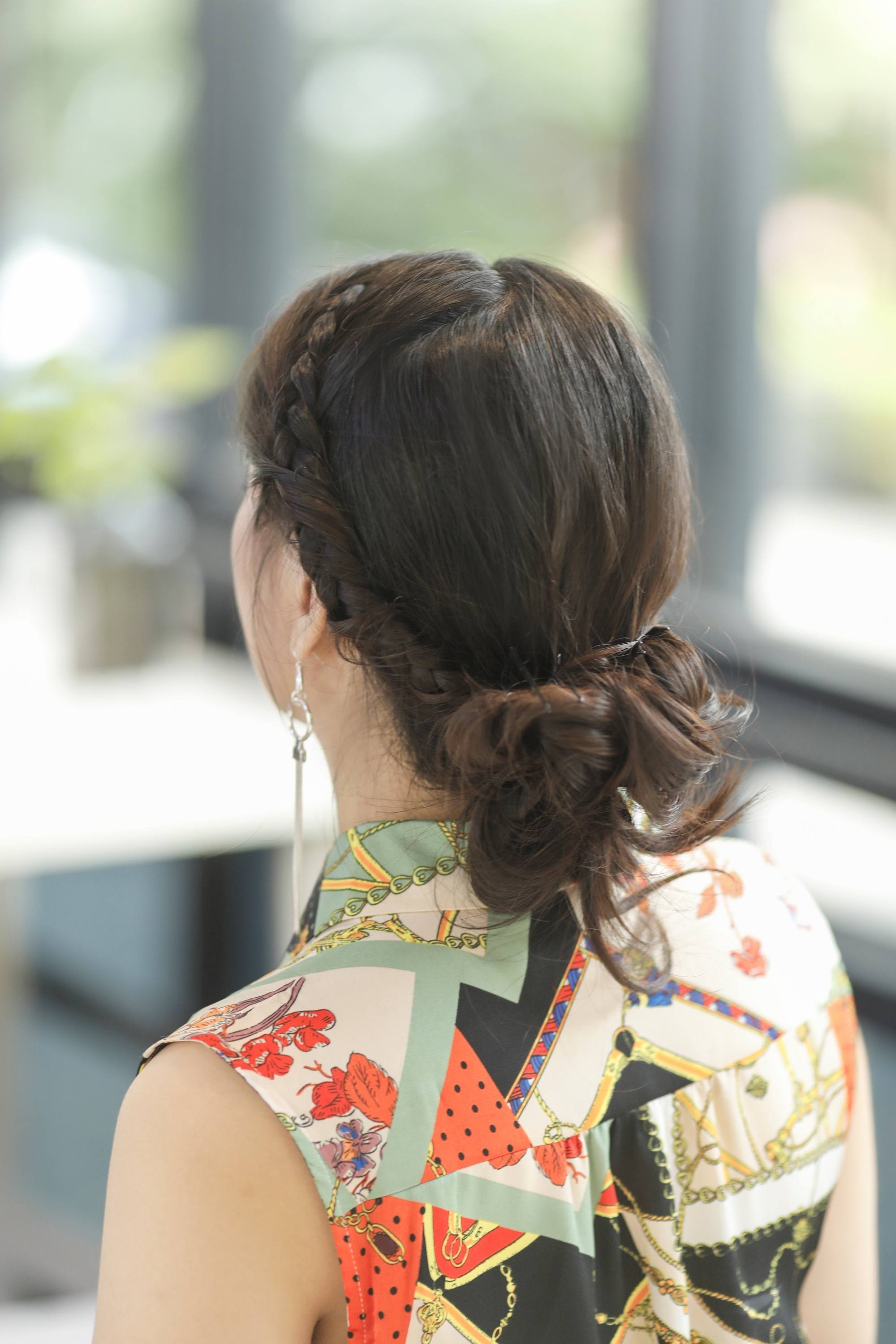 If you're into dainty hairstyles, this headband braid with a messy bun will do the talking for you. It's the perfect messy-chic 'do for romantic dates at home.
10. Let your hair be messy and your life meaningful.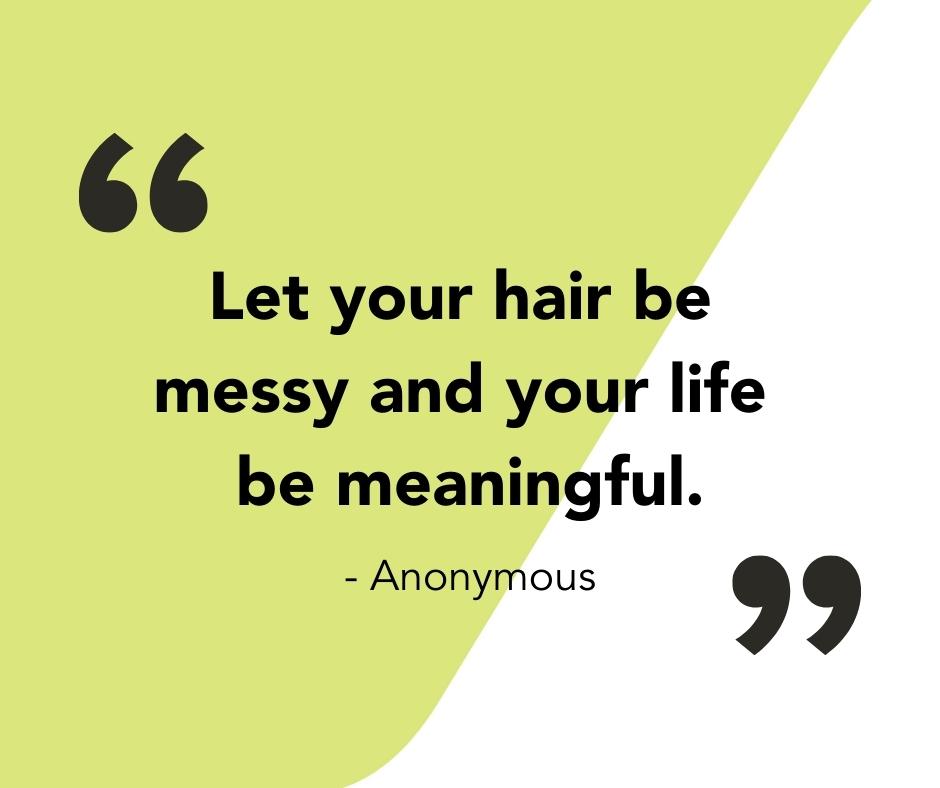 Who cares if you have messy hair? Let people say what they want, because at the end of the day, if you're happy with your hair, what they say won't matter. Your hair is just one aspect of you. Your life, your attitude, and what you do in this world are the things that really matter.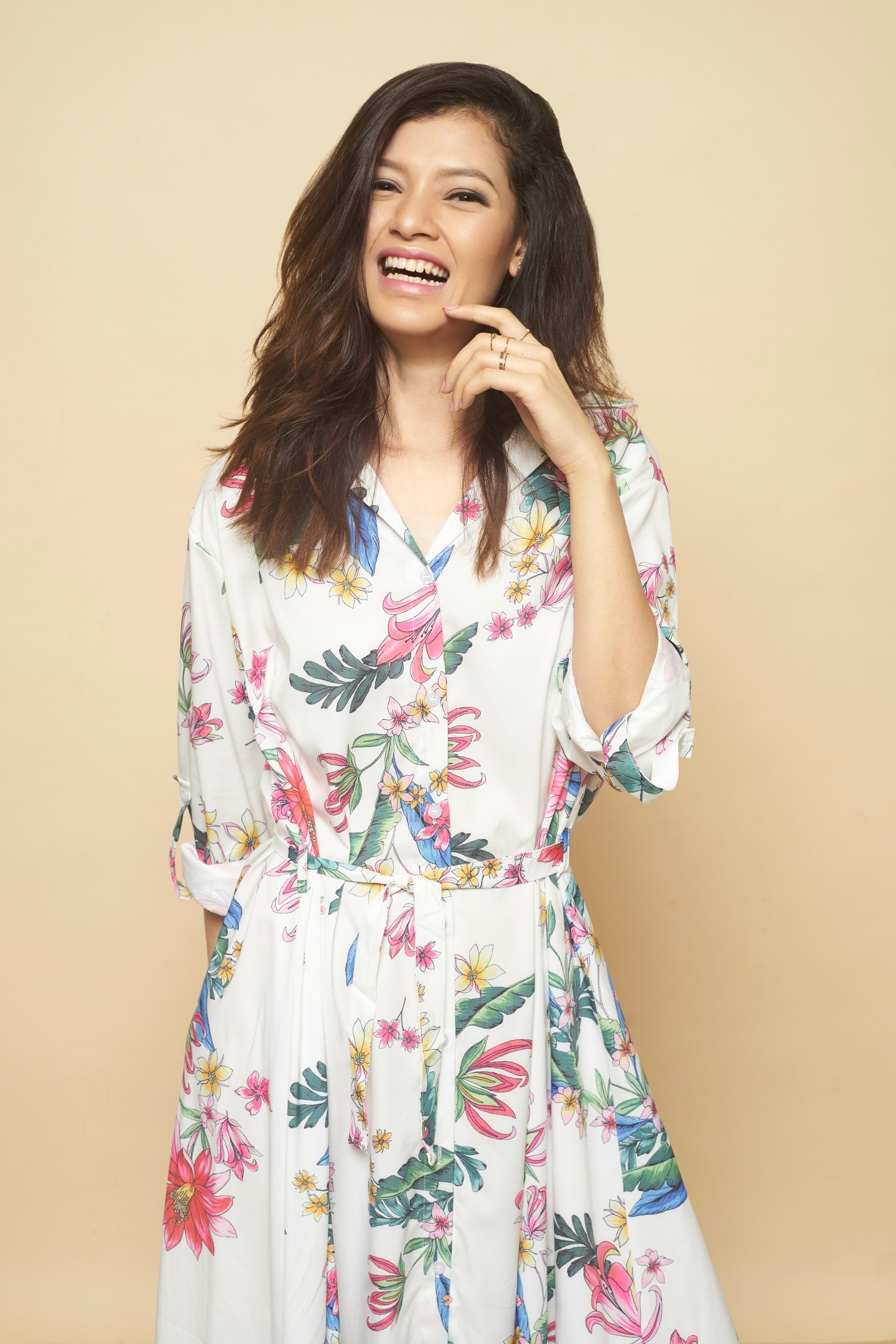 You can also embrace the mess by going for a scrunched hairstyle. It's the key to getting messy but sexy hair, and you can wear it to just about anything. Add a deep side part to add more volume to your scrunched hair.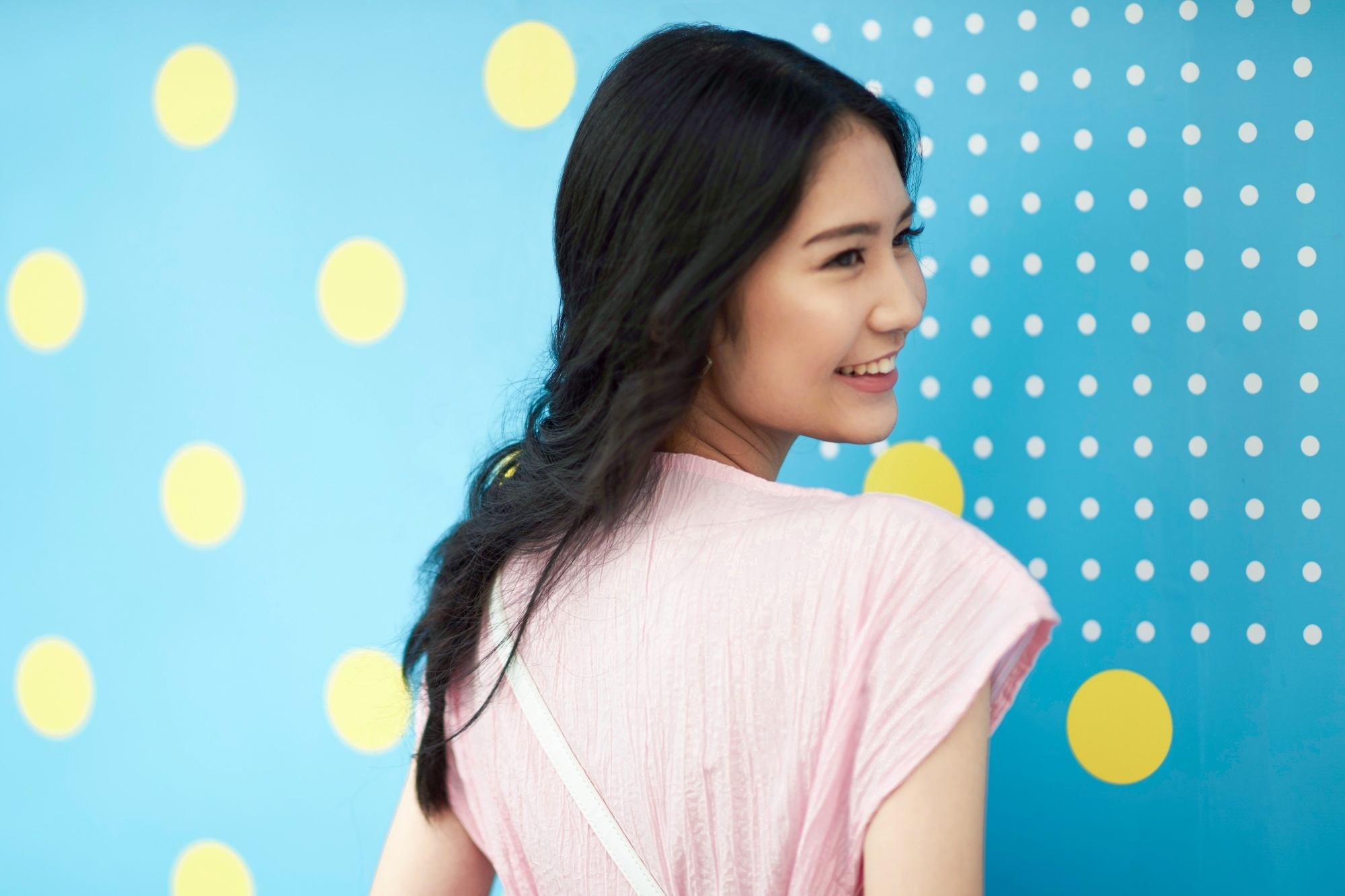 New to braiding? Not all braids should be super polished, just like this messy fishtail braid. Keep it loose, and if there are strands that didn't get in the braid, let them be! They make this messy hair look even more charming.
Which of these messy hair quotes can you relate to the most? Next time you're having a bad hair day, just take a look at these quotes and you'll appreciate how unique and beautiful your hair is.
Prev Article
Next Article
Article
Love Layers? Try These Shag Haircut Ideas
Here are easy ways to rock this layered haircut.
See article