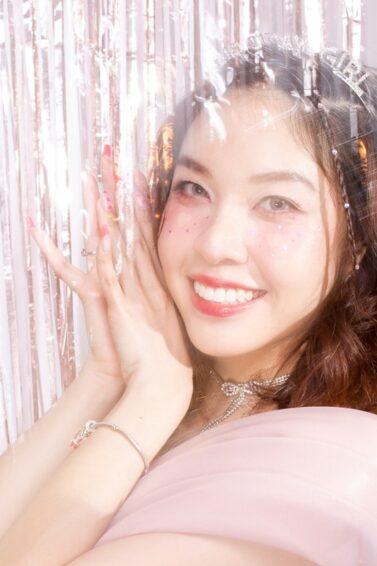 Love Sparkles? Try the Hair Tinsel Trend
Add a festive touch to your look with these shimmering hair ornaments.
Here's another creative way to jazz up your hair and stand out: the hair tinsel trend. It involves adding shimmering, metallic strands to one's hair to create a dazzling effect. Think of tinsels you throw on your Christmas tree to make it sparkle, but they're on your hair this time.
Hair tinsel comes in different colors, including gold, silver, and metallic versions of typical hues like green, pink, and red. These thin, lightweight strands are usually made from synthetic and metallic materials that reflect light and sparkle.
Also called fairy hair, this trend has gained popularity on social media, with #hairtinsel having over 368 million views and #tinselhair garnering over 494 million views on TikTok.
Wearing Hair Tinsels
To put these sparking strands on your hair, you can use a small hook or loop to secure the tinsel onto a thin section. If your hair tinsel doesn't come with a small hook, you can attach it with a knot. You can wear the tinsels as individual strands that are strategically distributed to make them look like part of your hair. You can also wear them as clusters for a more eye-catching effect.
Subtle Accents
Go for silver tinsels if you want a low-key, sparkly look. Credit: @connieconnie124 on TikTok
You can add one or two tinsel strands for that low-key sparkle. If you have dark hair, choose silver tinsels that will pop against your tresses.
Pretty in Pink
It's never a dull hair day when you have these shimmering strands. Credit: @coconutcathy on TikTok
You can also make your subtle accents more playful by choosing pink tinsels. If you want to wear them on a casual day, put a few tinsel strands randomly on your hair to create a simple but chic look.
Party Hair
Turn heads with sparkly hair. Credit: @mega2net on TikTok
Hitting your favorite bars and clubs? Give your hair that party energy by placing several sparkly strands with different colors. Wear these tinsels on blown-out hair and enjoy a gorgeous, shimmering hairstyle full of movement.
Is the Hair Tinsel Trend for Me?
While this trend is a creative and whimsical way to style your hair, it may be challenging for some hair types. Those with fine or thin hair may find it difficult to put on tinsels because these sparkly accessories may easily get tangled with their hair. There's also the risk of hair breakage when removing the tinsels because of the knot. Because of this, those with dry and damaged hair should be extra careful when wearing these ornaments.
If you often accessorize with hair tinsels, include anti-hair fall shampoos and conditioners in your everyday hair care routine. Try Dove Hair Fall Rescue Keratin Tri-Silk Serum Shampoo. It has keratin, fiber actives, and serum ingredients that repair damage, nourish and protect your hair deeply, and leave it extra beautiful. It also has DynaZinc Complex that fortifies your hair fiber and nourishes your hair from the roots to the tips.
Dry hair is more prone to breakage, so always use conditioner after shampooing. We recommend Cream Silk Ultimate Reborn Hair Fall Defense Tri-Oleo Conditioner. Its Tri-Oleo Complex—a blend of argan, rosehip, and marula oil—helps strengthen, smooth, and moisturize your hair. This conditioner also has Break Shield Complex, which helps make brittle hair stronger from the roots to the tips. It also gives you 99% less hair fall from the first wash.
Hair Tinsel: Yay or Nay?
It's a yay for us because this trend offers another exciting way to jazz up your hair. You can play around with different colors and wear them on your hair any way you want to show your personality. Whether you're headed to a party or just spicing up your everyday look, you can count on these sparkly strands to help you create a unique 'do.
Prev Article
Next Article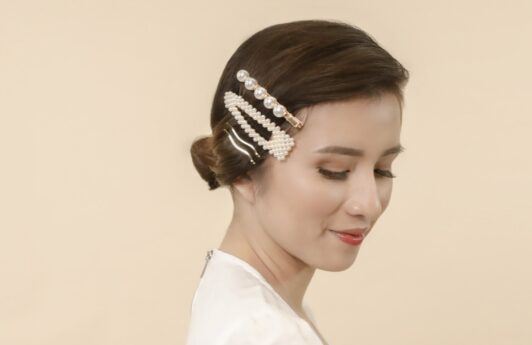 Gallery
Hair Clips for Women: 30 Looks to Try Now
Bored with your hair? Jazz it up with hair clips! Here are pretty hairstyle ideas to inspire you.
See article