Hair Theory: What is It About?
Learn more about the trend that has garnered over 300 million views on TikTok.
If you're an avid user of the social media platform TikTok, you may have encountered videos of women looking at the camera with their hairstyles changing every second. These are TikTok users testing the hair theory. According to this theory, the way you wear your hair influences how you look and how others see you.
Hair Theory may not be backed by science, but TikTok users are jumping on this trend, with #hairtheory now having 381.6 million views on the social media platform. It may not even be entirely without merit. According to an article in the journal Cosmetics, hair plays a role in one's "self-perception of beauty." Hence the continued interest and investment in hairstyling and hair care products that aim to enhance hair appearance.
We took a look at a couple of videos testing hair theory and shared what we think about each hairstyle. Check out our thoughts below.
The Hair Theory Experiment
Credit: @cydney.parreno
First, let's start by saying she looks gorgeous in her long, dark brown hair! The color adds warmth to her skin tone. Plus, it also gives her look a celebrity vibe.
Her first hairstyle—slightly tousled and center-parted—exudes a soft, laid-back vibe. On the other hand, a neatly combed down-do (with hair tucked behind her ears) creates a sleek and elegant look. Then, both the pigtails and twin braids add a childlike and playful touch, while the messy blowout and half-updo look relaxed but sultry at the same time. And last but not least, the messy ponytail spells "girl next door"—friendly and approachable.
Credit: @niiicole.z
Now, let's check out another video. Don't we just love the volume of her hair? It makes her locks look soft and bouncy. No wonder she looks effortlessly chic with her long waves. Meanwhile, her low ponytail makes her look ready for school, like a college student on her way to her next class. It's a simple and practical hairstyle, but her see-through bangs add oomph and make her ponytail trendy.
Her next hairstyle—a messy updo with see-through bangs—makes her look like she's in for a busy day, so she puts her hair out of the way. However, her fringe says, "I mean business, but I also want to look chic while at it." In her last hairstyle, we see her holding her hair up in a high ponytail—a versatile hairstyle that makes her look ready for anything.
Editor's Picks: Hair Care Products That Can Help You Nail Any 'Do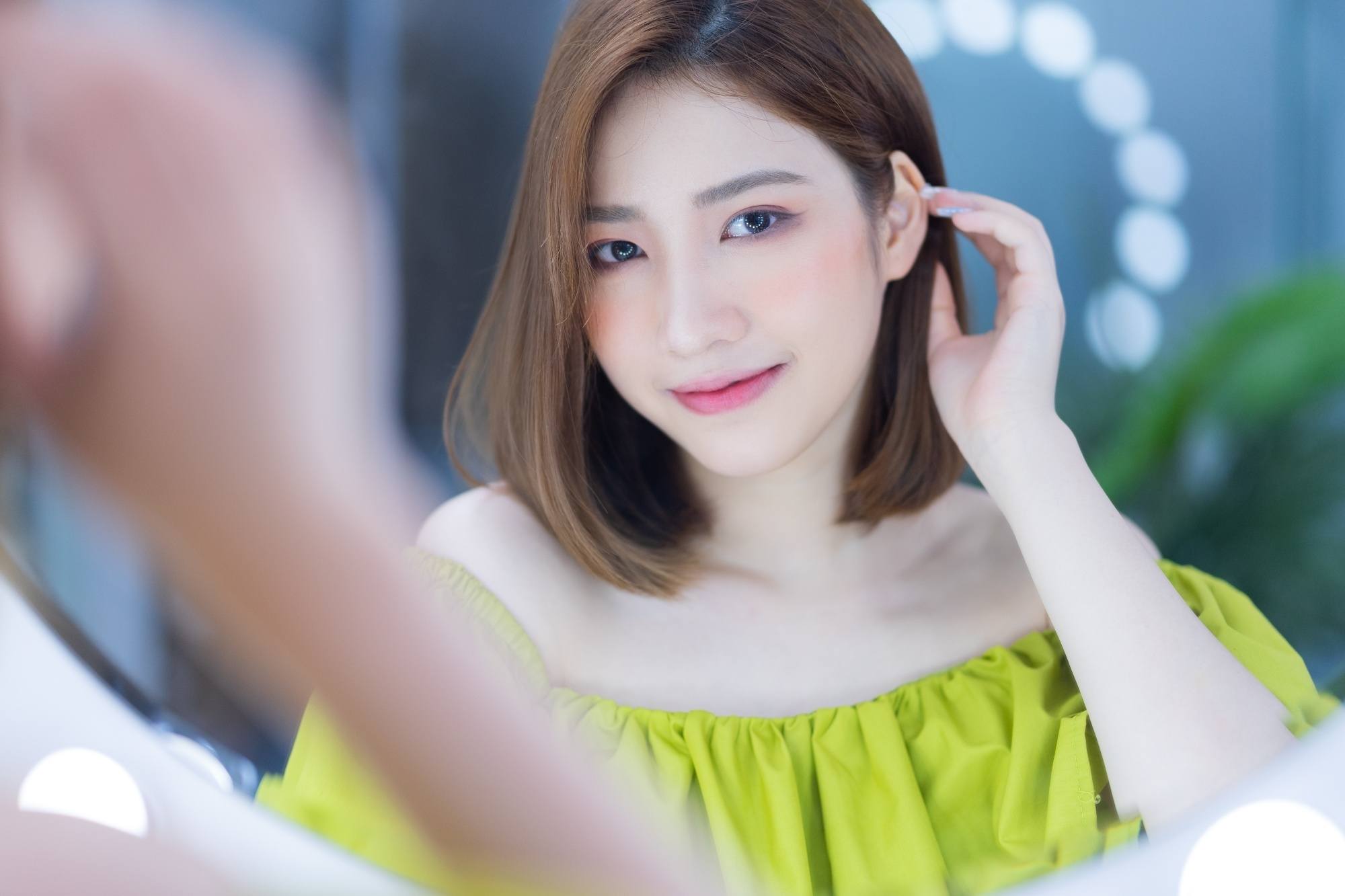 A good hairstyle starts with nourished and healthy hair. Here are our recommended hair products to help you achieve that.
1. TRESemmé Keratin Smooth KERA10 Shampoo
This shampoo has KERA10 Protein Complex, which goes up to 10 layers deep into your hair to nourish it. It also gives your hair 10 salon benefits in one wash! TRESemmé Keratin Smooth KERA10 Shampoo has an anti-frizz and anti-humidity formulation. It makes your hair soft, smooth, and shiny. It also detangles your hair, tames flyaways, strengthens your hair, provides heat protection, and leaves a long-lasting fragrance.
Pair TRESemmé Keratin Smooth KERA10 Shampoo with TRESemmé Keratin Smooth KERA10 Serum Conditioner to get the best results. This conditioner also has KERA10 Protein Complex and oleo serum to moisturize and nourish your hair deeply.
2. Cream Silk Triple Keratin Rescue Ultimate Straight Ultra Conditioner
Frizz is one of the most common hair problems of Filipinas, no thanks to the humidity. Keep tutsang under control with Cream Silk Triple Keratin Rescue Ultimate Straight Ultra Conditioner. It has keratin relaxers to tame frizz, keratin serum to moisturize and smoothen hair, and keratin essence to add shine and revive hair from intense damage.
3. Dove Intense Repair Keratin Tri-Silk Serum Shampoo
If you're fond of coloring, bleaching, or using heat-styling tools, you need hair care products that help repair hair damage. Try Dove Intense Repair Keratin Tri-Silk Serum Shampoo. It combines the power of keratin, fiber actives, and serum ingredients to instantly repair damage, deeply nourish and protect your hair, and leave it extra beautiful. This shampoo also has Keratin Fiber Actives that repair and nourish damaged hair from its core to its surface.
Use Dove Keratin Repair 1 Minute Serum Conditioner as well. It has keratin-infused serum capsules that go deep into your strands to repair damage from within. It leaves your hair recovered, beautiful, and resilient in just one minute!
4. Sunsilk Strong & Long Shampoo
Love long hair? Keep it healthy-looking with this shampoo. It has the new Activ-Infusion, a blend of oils, vitamins, and proteins that protect hair against damaging factors like heat, humidity, dust, pollution, and the sun's UV rays. It has biotin known to help treat hair loss and castor oil to help stimulate hair growth. This shampoo also has aloe vera for hair nourishment.
5. Cream Silk Daily Treatment Keratin Damage Repair
Salon-treated hair needs extra TLC, so complement your shampoo-and-conditioner duo with a hair treatment like Cream Silk Daily Treatment Keratin Damage Repair. It has keratin which defines the structure of your hair, reducing frizz and leaving your hair smooth and shiny. It also has collagen, which helps retain moisture, helping your hair stay strong and elastic.
Now, are you ready to test hair theory? Experiment with your favorite hairstyles and see if you look and feel different with each one. Have fun!
Prev Article
Next Article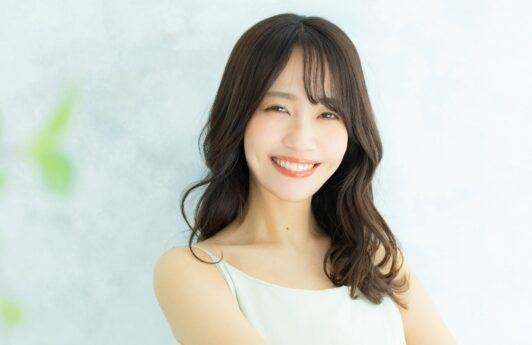 Article
Chic Ways to Rock Layered Haircuts With Bangs
Give your hair texture, movement, and lots of flair with these layered haircuts.
See article