Hair Selfie: 9 Not-So-Secret Hacks to Slay Your Game
Get more hearts for your #hairgoals post by taking to heart these hair selfie hacks.
It's okay to be meticulous with your hair selfies because we naturally want them to be perfect. Instead of wasting hundreds of photos just to get the perfect one, here are some helpful hacks that make your selfies instagrammable and professional-looking. We've detailed them below to help you finally master the art of hair selfie-taking (you're welcome!).
9 Tips for A Strong Hair Selfie Game
1. Pick your hairstyle
Before you start snapping away, you'll need to take the time to find a trendy hairstyle that calls to you. It could be boxer braids or a lush low bun, but whatever it is, make sure it's a style that makes you feel extra confident.
Editor's tip: A good hairstyle starts with nourishing. Wash your hair with Dove Nourishing Oil Care Shampoo and Dove Nourishing Oil Care Conditioner. This duo has Advanced Nutri-Oils that will help tame frizzy and unruly hair without making your strands greasy.
2. Pick your hair products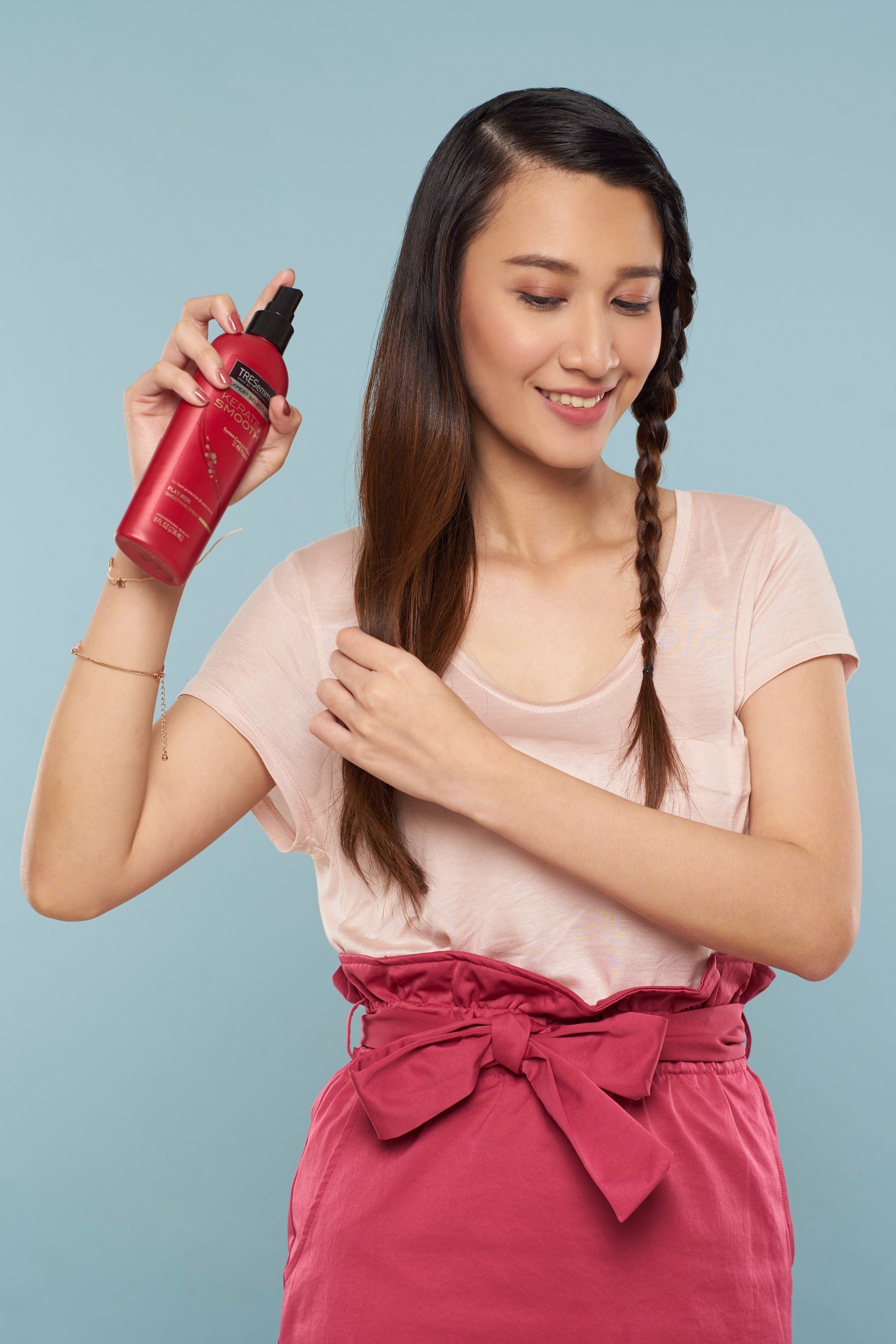 Now you've got the perfect hairstyle, you'll need the products to match! Tame your frizz and touch up your shine for that #HairGoals realness!
Editor's tip: Ironing our curling your hair for your selfie? Spritz TRESemmé Keratin Smooth Flat Iron Smoothing Spray all over your hair to protect it from heat damage. This spray also tames frizz, so you get a smoother and sleeker hairstyle.
3. Perfect your makeup and accessories
To add the finishing touches to your look, consider doing your makeup (you can never go wrong with a red lip!) or pairing your pretty 'do with an on-trend accessory. From micro sunglasses to berets, whatever you pick will ensure you steal the mane spotlight in your close-up.
4. Think about lighting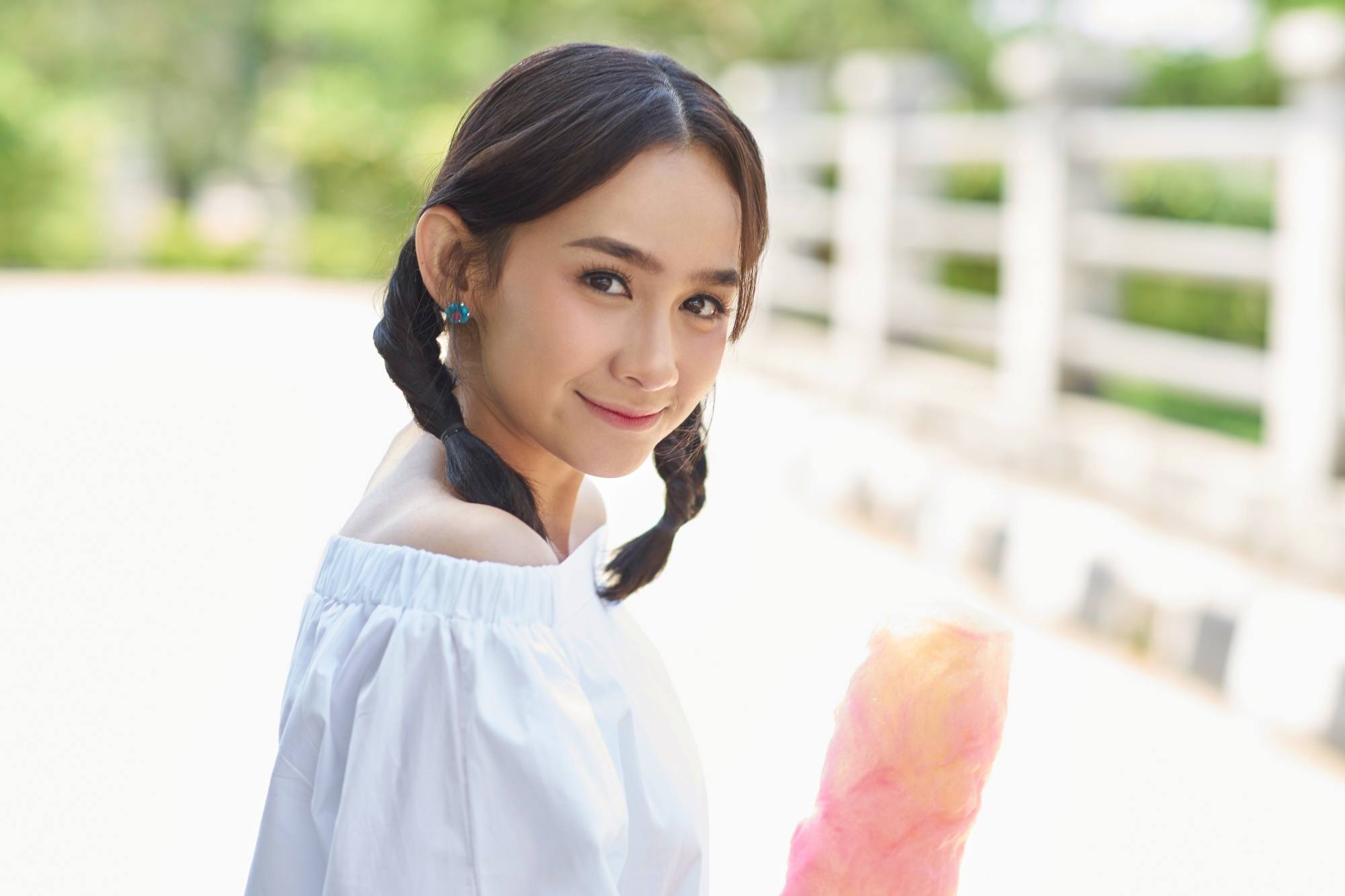 The secret behind the perfect hair selfie? Natural lighting, of course! Even with the simplest hairstyle, it'll work to give you and your mane a beautiful glow. Ain't nobody got time for shadowy pictures!
Planning on getting a hair selfie on your next night out? Find a place with even lighting and utilize the flash feature (if needed) on the device you're using to take the picture. Then, you can use an editing app to make it look on-point.
5. Work all the angles and smize!
Know your angles and accentuate them. And the same goes with your hairstyle, know it and work to show it off by bringing it all forwards. This will make it look thicker and more supermodel-like.
Once you've figured out your best side, smile with your eyes (smize) and confidently pose away. Since you've got the perfect hairstyle, you can have fun with it — the best hair selfies come when you don't overthink it!
6. Use a hashtag
Now you've taken a slay-worthy picture, you can either opt to add a fancy filter or just upload it with the right hair-themed hashtags and you'll soon be receiving all the likes. We can't wait to see what you come up with, so don't forget to tag us, will you?
7. Look up to the camera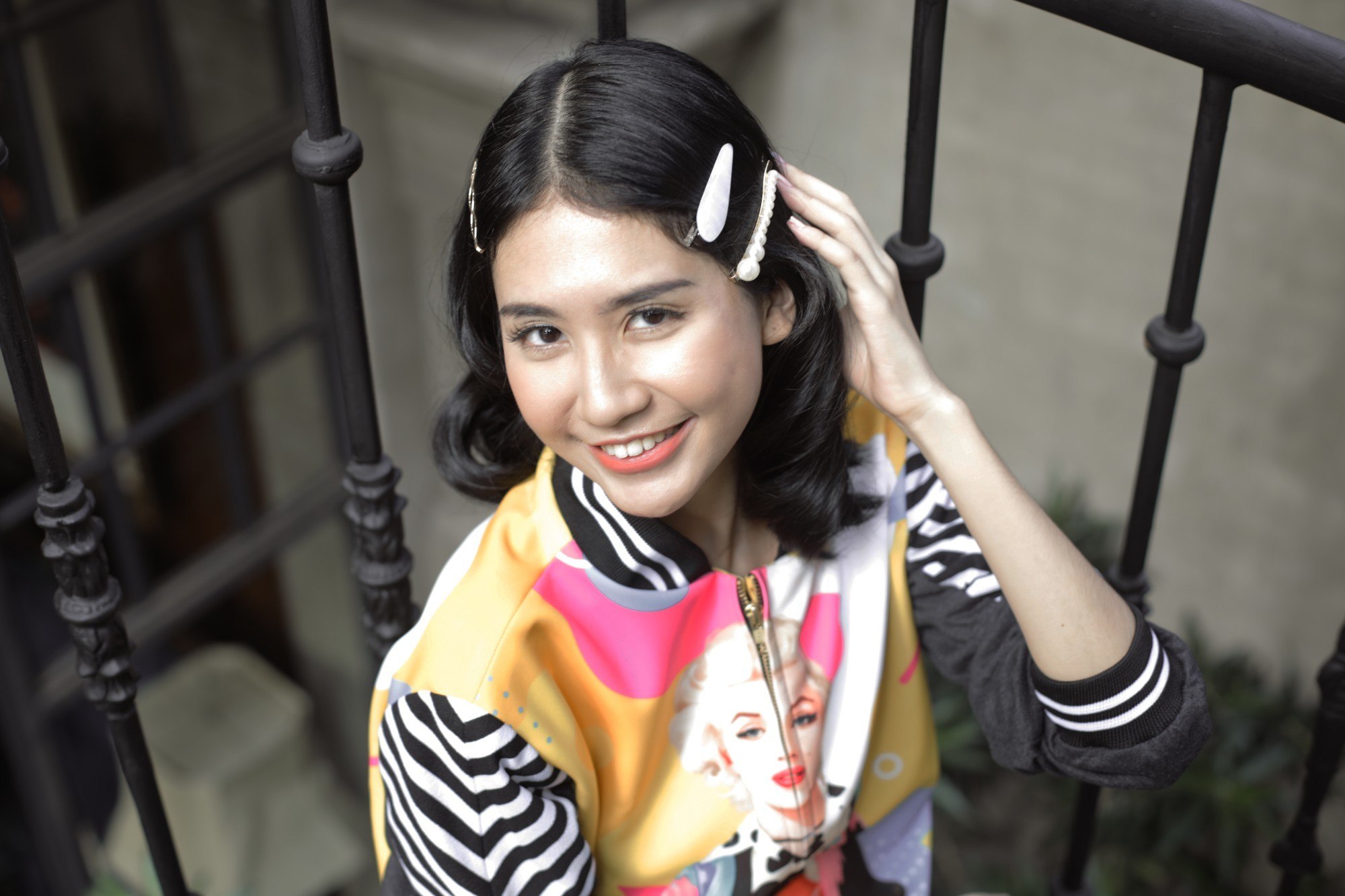 Wonder why some of the best hair selfies have the subject looking up toward the camera? It's because this angle emphasizes your hair and face's best angles while softening your features. This trick also lets you showcase your hair accessories if you're wearing any. Then, think of something that really makes you happy for that radiant and beautiful smile.
8. Show the side of your hair's partition
Keep your hair selfie from looking like an ID picture by positioning your phone to the side. Show more of your face by choosing the side where your hair's partition is. Flip your hair to the other side or scrunch it for a more relaxed look.
9. Create movement
We'll let you into an age-old trick in photoshoots, and that is using a fan! Get your fan and position it some two feet away to give your hair some wind-blown movement. You can also give your hair a good blow out before taking your hair selfies for some volume and bounce.
Editor's tip: Got flat and limp hair? Wash it with Dove Oxygen & Nourishment Shampoo and Dove Oxygen & Nourishment Conditioner. This duo nourishes your hair and enhances its natural volume by up to 95 percent. 
Ready to take a gorgeous hair selfie? Just remember to be yourself and keep your poses natural. And most of all, have fun!
Prev Article
Next Article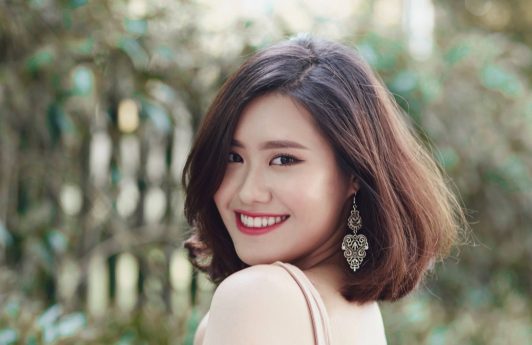 Gallery
Choppy Bob: 15 Ways to Wear This Layered Hairstyle
Know how to style a choppy bob with these cool ideas. They're easy and won't take long to finish, we promise!
See article