Best Graduation Hairstyles for Pinays
The road to your graduation certainly wasn't easy and you deserve to look your best after working so hard!
All those sleepless nights and neverending stress comes to a close with your graduation day. So relax, breathe, and don't be shy to look your best because you definitely earned it! While it can be quite tricky to get all dolled up during graduation because of certain school rules and it being a formal event, you can still try to add a stylish touch to your graduation cap and gown look with a hairstyle that is you. Read on to check our graduation hairstyles that spell "I made it."
Our Favorite Graduation Hairstyles in 2020
1. Pony braid
A hairstyle reminiscent of your early school days, this pony braid creates a very feminine look that looks casual and beautifully dainty at the same time. You don't need to have this professionally done. You just need several elastics to nail this 'do. A few embellishments also won't hurt as these can add a touch of glam to your graduation hairstyle.
Editor's tip: Make sure all strands are in place by finishing your hairstyle with TRESemmé Salon Finish Extra Hold Hairspray. 
2. Chignon for Short Hair
Yes, even if you have short hair, you can wear a classic chignon. It's a foolproof hairstyle whether it's for your prom, your graduation, or any other special occasion. This time around, you can opt to experiment with a loose chignon to add a more casual touch without losing the elegance. Make this hairstyle stay put all throughout the ceremony by securing it with hairpins and a reliable hairspray.
3. Soft Waves
If you want to leave your hair down on graduation day, do it with lots of flair. Create sexy romantic waves with the help of a curling iron with a medium-sized barrel. When curling your hair (or when using any heated styling tool), don't forget to prep your hair with heat protectant to prevent heat damage. Then, make sure your hair doesn't cover yourself so everyone can see your bright smile as you receive your diploma.
Editor's tip: Need help in the volume department? Apply a dollop of TONI&GUY Volume Plumping Mousse on your hair before blow drying and curling to create full-looking, well-defined waves. This hair mousse can also help combat frizz, so you get a smooth and sleek hairstyle befitting a special event. 
4. Sleek Pixie Cut
Elevate the look of your pixie cut by going for a neat, slicked back look. Start with clean, healthy hair, then brush your hair back using a round brush while blow drying so your hair won't lose volume at the roots. Then, finish with a hairspray with light to medium hold to for a smooth and sleek finish.
Editor's tip: Create a neat and sleek pixie cut hairstyle by spritzing TONI&GUY Body Amplify Creation Hairspray to give it a firm hold that can last from day to night. 
5. Twisted Crown Braid
Got a bob or a lob? Try the twisted crown braid, an elegant half updo that can make you look and feel special. This hairstyle keeps the hair off your face and creates a flattering look, especially when you add some soft waves on the part of your hair that's down.
6. Curly Side Ponytail
If you've been a ponytail-loving gal all throughout the school year, there's no need to change that on graduation day. Just make your regular ponytail look extra stylish by going for a curly side ponytail. It's a romantic, feminine hairstyle that can make you a head turner. When your graduation ceremony is going to be held outdoors, this hairstyle can keep strands off your face and neck so you stay fresh and presko even after your name has been called on stage.
7. Sleek Blowout
Sometimes, less truly is more. If you're not too keen on going for a complex graduation hairstyle, then you can just go for glamorously straight hair. You can choose to have your hair ironed or blown out to keep it soft and straight, which looks really amazing when you wear it with your graduation cap.
Editor's tip: Wash your hair with Cream Silk Triple Keratin Rescue Ultimate Straight Conditioner to help tame rebellious frizz and make hair smooth and straight even before you start styling it. 
8. Side Sweep Hairstyle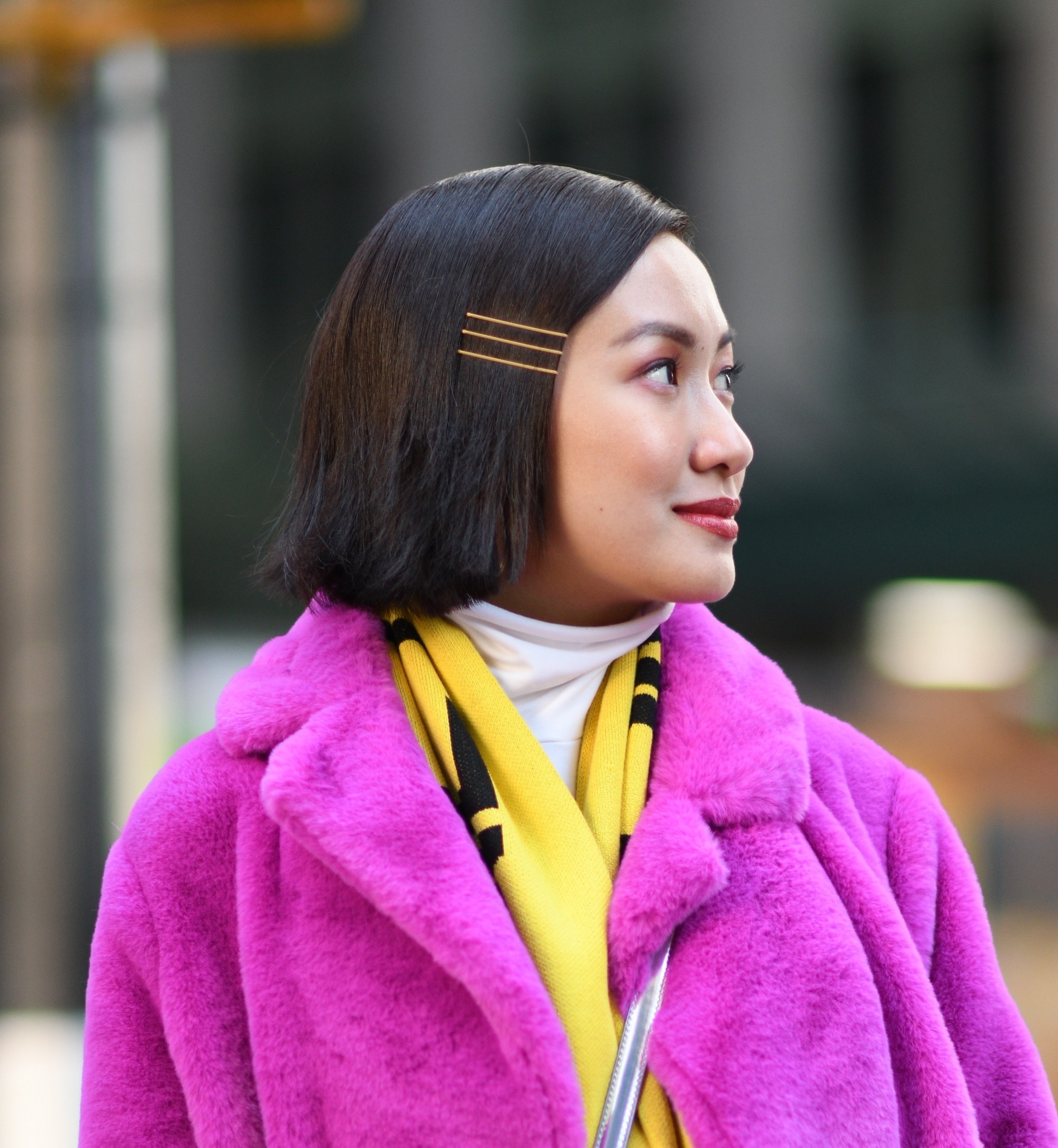 This is another trendy but elegant hairstyle that you can wear. The side sweep hairstyle is perfect for long and medium-length hair. It's a fresh and youthful look that suits a day that's all about you.
9. Braided Top Bun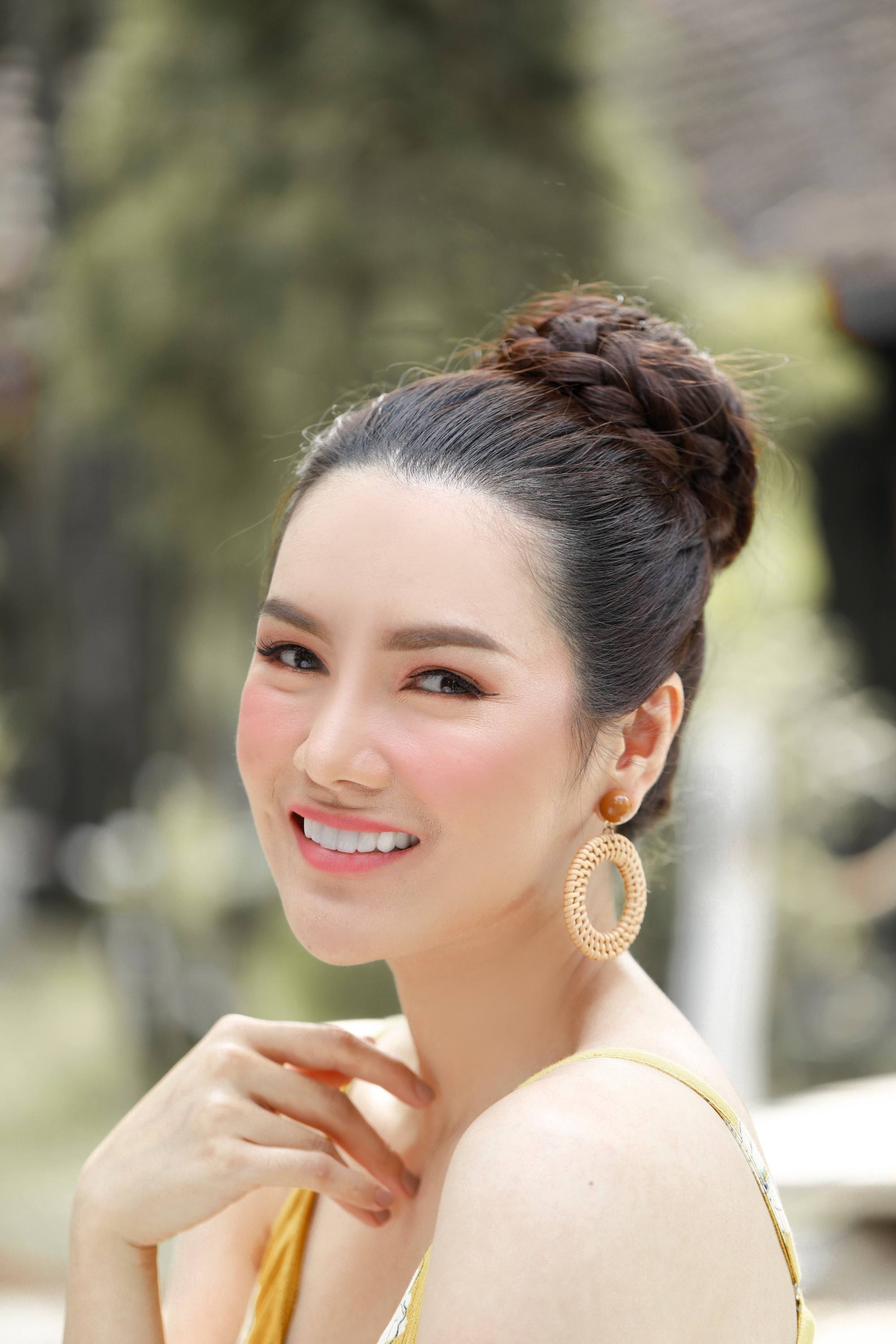 You'll definitely feel confident and youthful on graduation day with this braided top bun. Its sleek finish keeps your hair off your face and keeps you feeling fresh throughout the ceremony. You won't have to think about sweating all day or ruining your hairstyle with a little spritz of hairspray.
Editor's tip: Relax and enjoy graduation day with your hairstyle that holds its shape for a long time. Add a few spritzes of VO5 Ultimate Hold Hairspray and be confident with your every move. 
10. Faux Hawk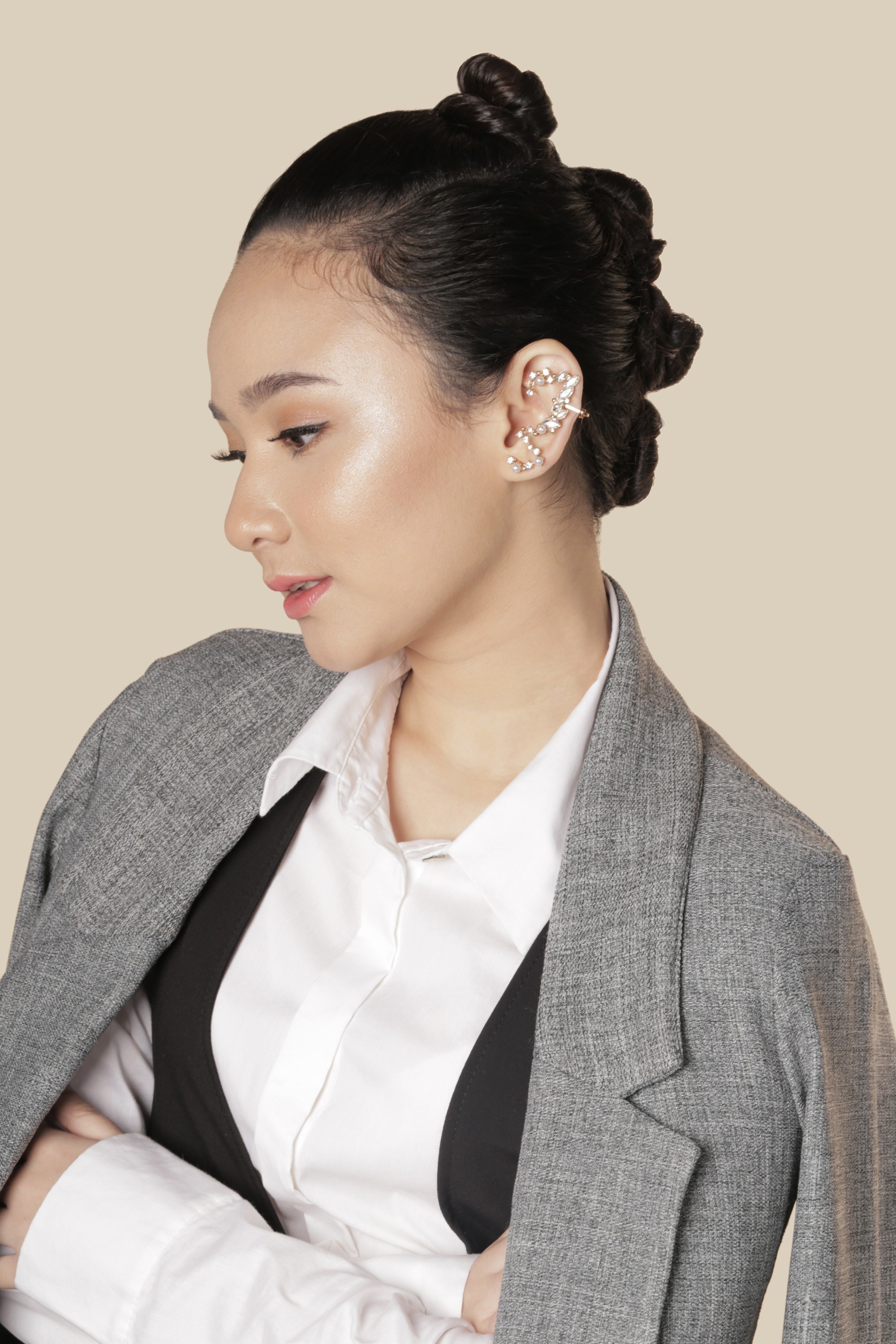 If you want your beauty to stand out during the ceremony or wherever you go, then, you should try this faux hawk hairstyle. It's unique and can be completed in a few simple steps. This is one of the graduation hairstyles that doesn't look too sweet and feminine but will surely appeal to everyone!
11. Half Up Bow
You don't always have to put your hair up in a bun for graduation. Other graduation hairstyles let you leave your hair down or in a half updo just like this one. But to celebrate your triumph, you can make a ribbon out of your hair at the back. There's no need for accessories–just your beautiful hair.
Editor's tip: This gorgeous hairstyle is more beautiful when your straight hair is frizz-free. Apply some Cream Silk Standout Straight Leave-on Cream and be confident that your hair is smooth and straight all day!
12. Sleek Braid with Accessories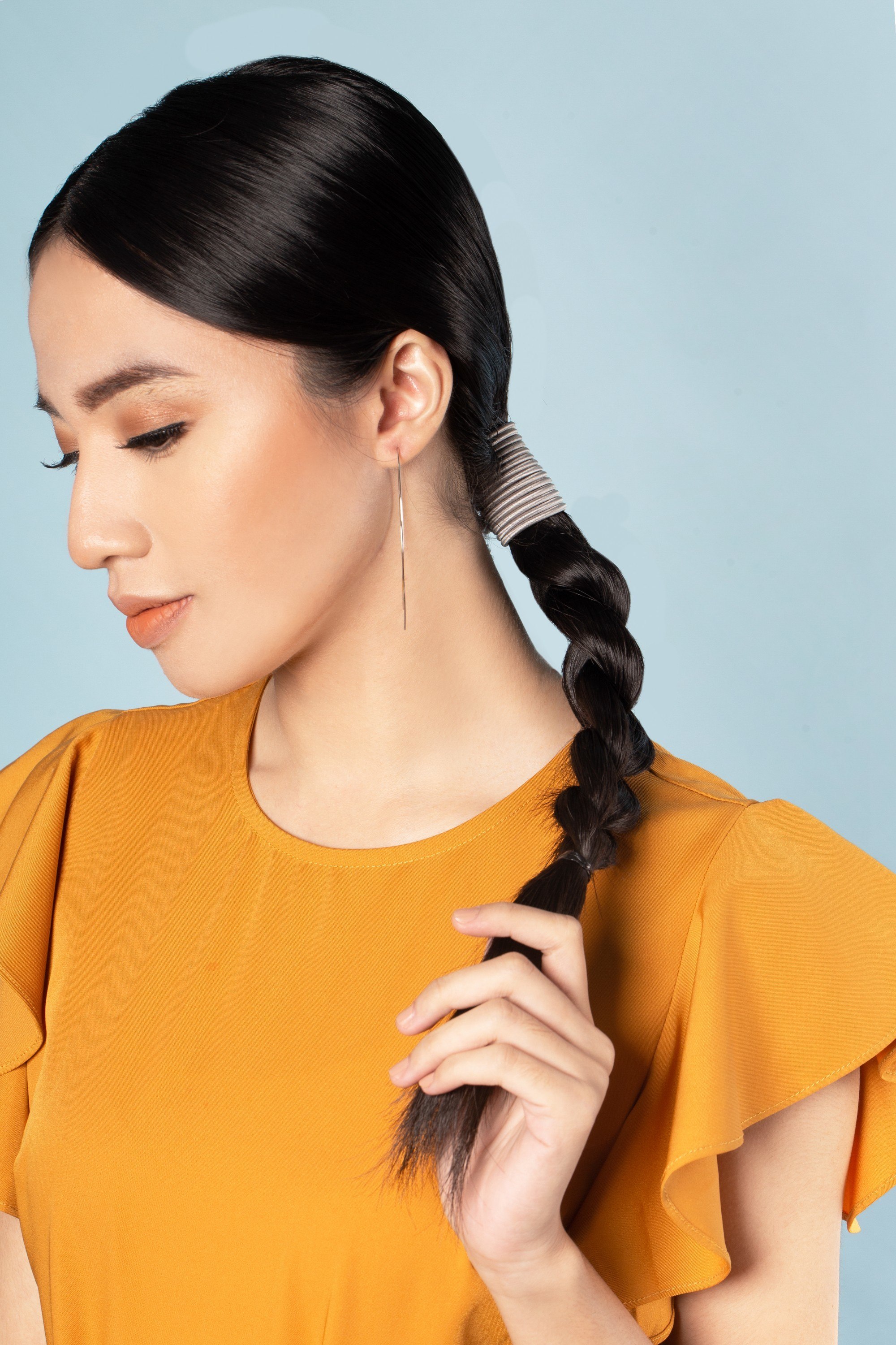 Go simple and minimalistic with this hairstyle! You'll love how a simple low braided hair can have such an impact! Accessorize with just a thick elastic band or tie your hair with several elastic bands and you'll definitely glow.
13. Twisted Curly Hair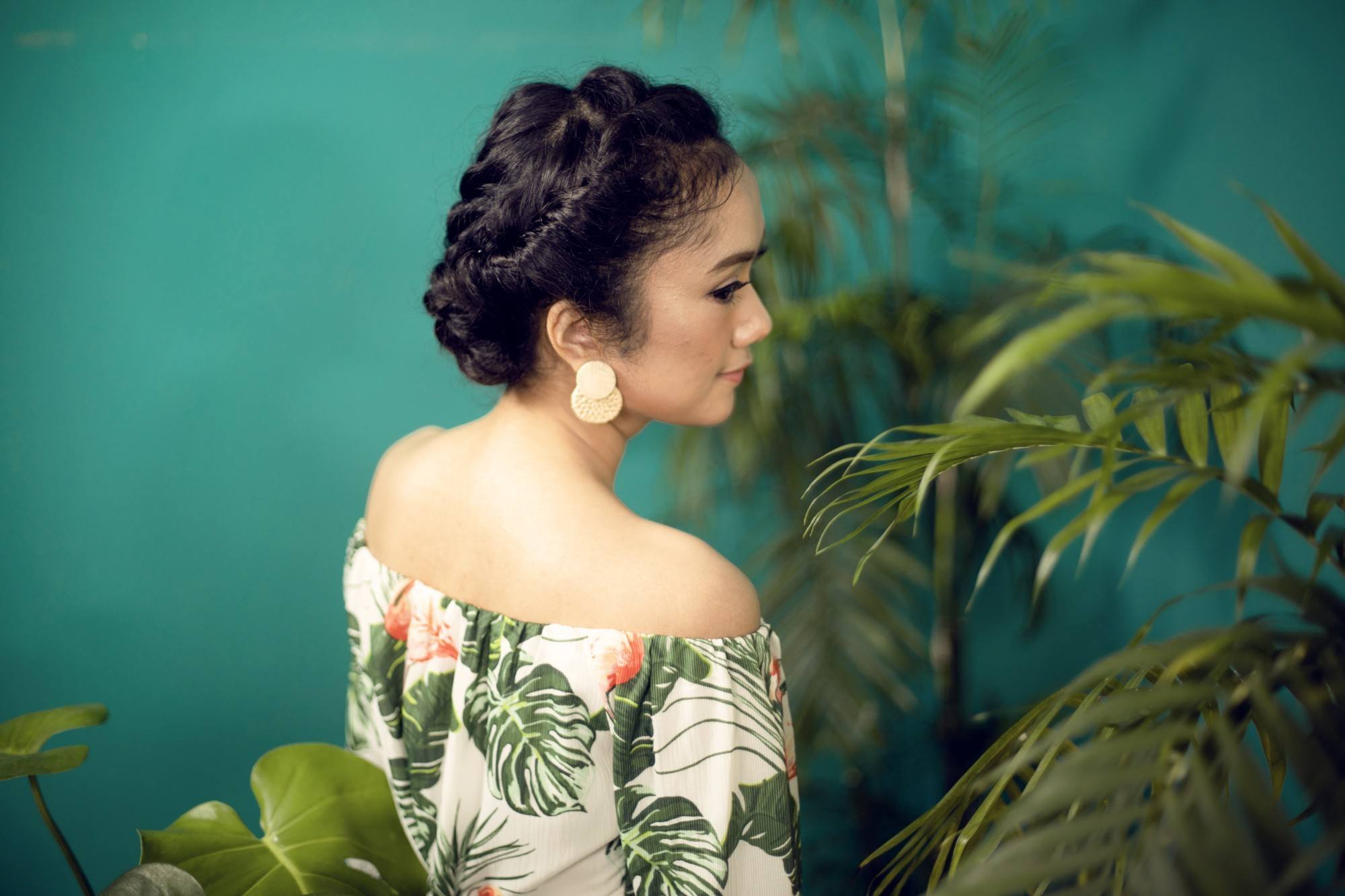 Feeling challenged finding a good hairstyle for your curly hair? Don't worry as this simple twisted hairstyle will make a statement. You can make it messy so that the curls are still emphasized and you won't have to worry about loose tresses. You'll definitely love the fresh feeling of one of the best graduation hairstyles for curly hair.
So which of these graduation hairstyles would you choose? Whichever hairstyle you go for, make sure to use the right hair products to keep not even a strand out of place. Remember that there's going to be a lot of picture taking, and it would help to not have your hair covering your face at any given time.
Prev Article
Next Article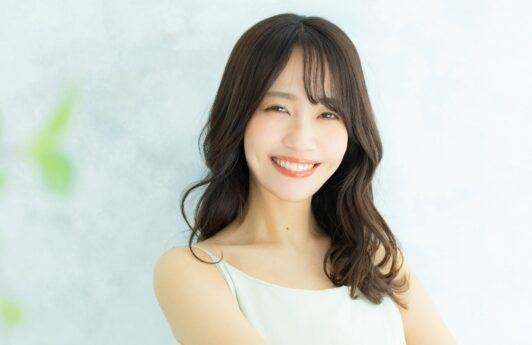 Article
Chic Ways to Rock Layered Haircuts With Bangs
Give your hair texture, movement, and lots of flair with these layered haircuts.
See article