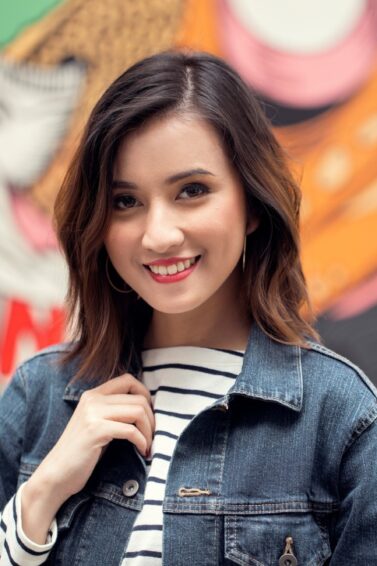 Caramel Hair Color Ideas to Try in Your Next Makeover
Check out these chic ways to rock this warm, summery hue!
Caramel hair color is a shade of brown that has a golden, yellowish undertone. It is popular among Filipinas because it suits morenas and almost all other skin tones. It is a beautiful, rich, and vibrant hair color that is flattering for any skin tone. This hue comes in varying shades and intensity, so there's certainly a caramel hair color for you.
You can get this color without bleaching your hair, so it's a great choice if it's your first time having your hair dyed, or if you simply want to protect your hair from extreme hair damage. However, do remember that coloring still causes damage, so make sure to give your hair an extra dose of TLC to protect it from dryness and damage while maintaining color vibrancy.
Don't worry, though, because caramel hair color is pretty easy to maintain. And if you're ready to get this hair color, check out these caramel hair color ideas for inspiration.
Caramel Hair Color Pegs for Pinays
1. Caramel Brown Hair Color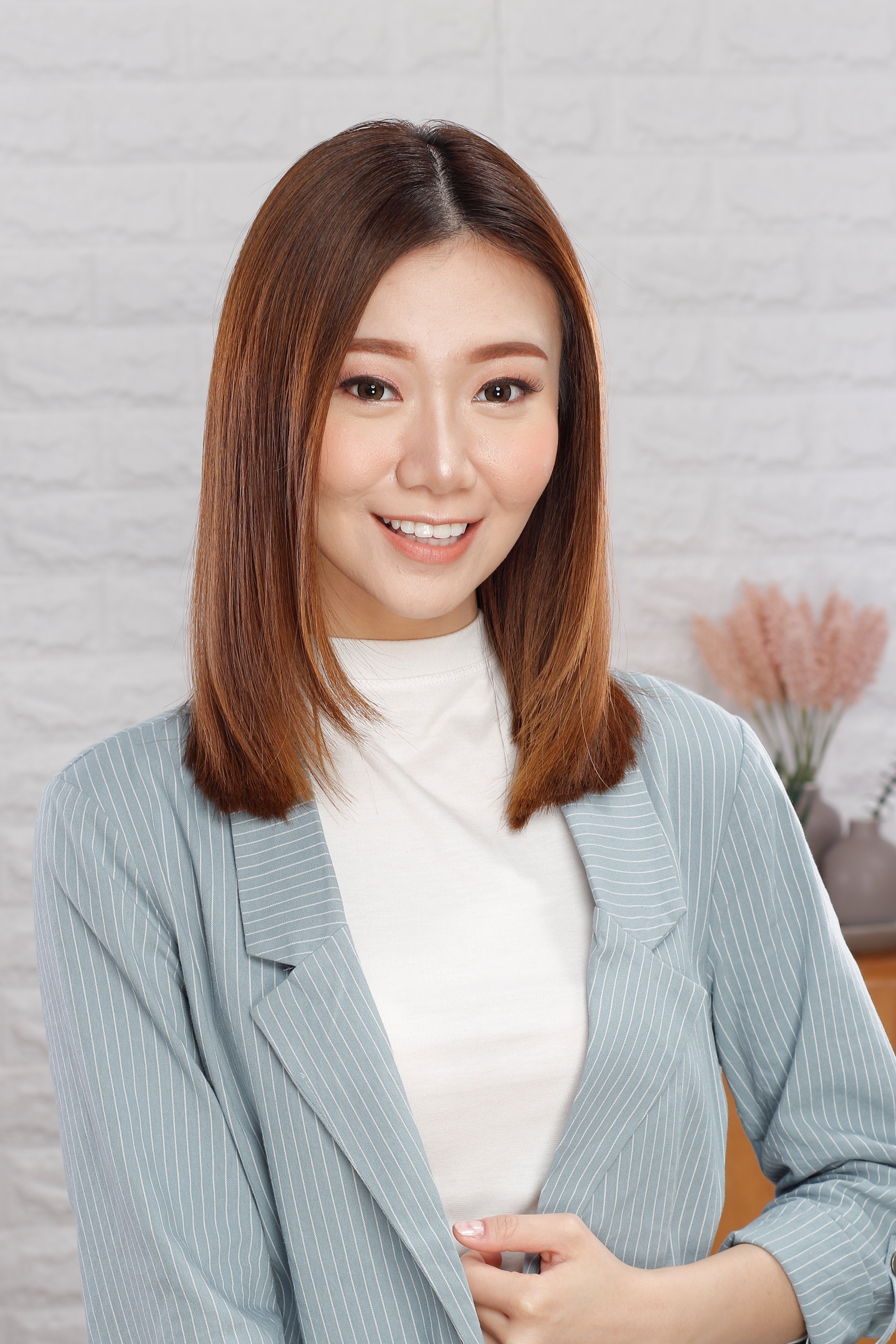 This shade consists of caramel mixed with a rich, brown base. And with it being a few shades lighter than your naturally dark hair, it gives you a fresh, new look sans the drastic change.
Editor's tip: Keep your hair color fresh with a few spritzes of TRESemmé Root Touch-Up Spray (Dark Brown Color). It conceals roots and gray strands in seconds, leaving your hair color as good as new. It provides professional-quality, root-concealing color in between salon sessions.
2. Playground Highlights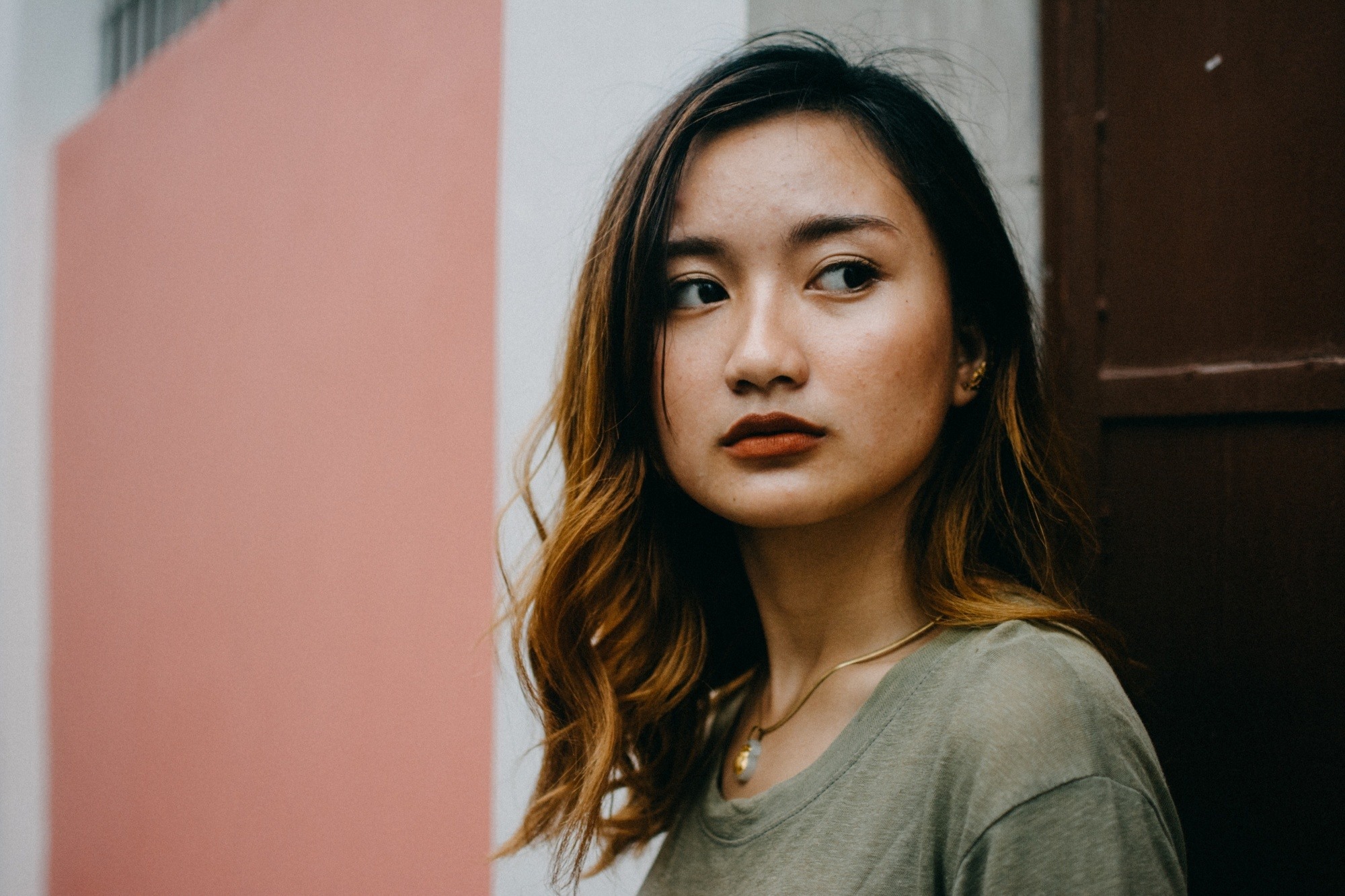 Because of its golden undertones, caramel makes for a great color for your playground highlights. It blends seamlessly with your dark hair and gives it a natural-looking, sun-kissed glow.
Editor's tip: Did you know that water is the main cause of hair color fading? When you get your hair dyed, use TRESemmé Pro-Color Series Color Radiance Shampoo. It has anti-fade technology, which works by creating a waterproof film around your strands to seal in and lock the color, so you get to enjoy your hair color for twice longer. This shampoo also has jojoba oil for added moisture and shine. 
For best results, pair TRESemmé Pro-Color Series Color Radiance Shampoo with TRESemmé Pro-Color Series Color Radiance Conditioner. 
3. Bright Caramel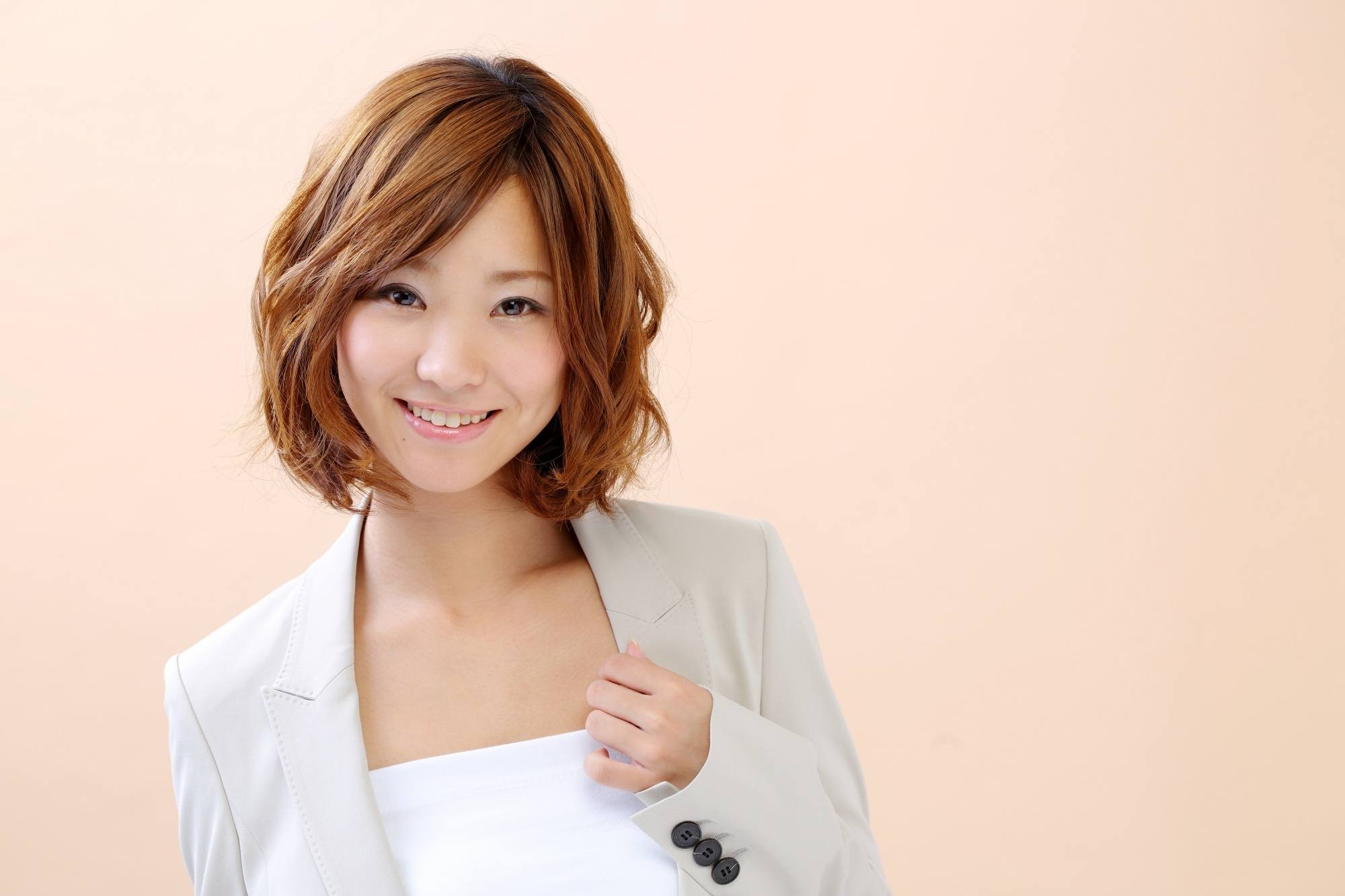 This shade is teeming with golden and yellow undertones, resulting in a vibrant, medium brown hair color. Try this hue to liven up a short haircut.
Editor's tip: Frequent coloring can leave your strands dry and damaged. Use Dove Keratin Repair 1 Minute Serum Conditioner to help your hair bounce back. It has keratin-infused serum capsules that go deep into your hair to repair damage from within. This conditioner leaves your hair recovered, beautiful, and resilient in just one minute. 
4. Caramel Brown With Dark Roots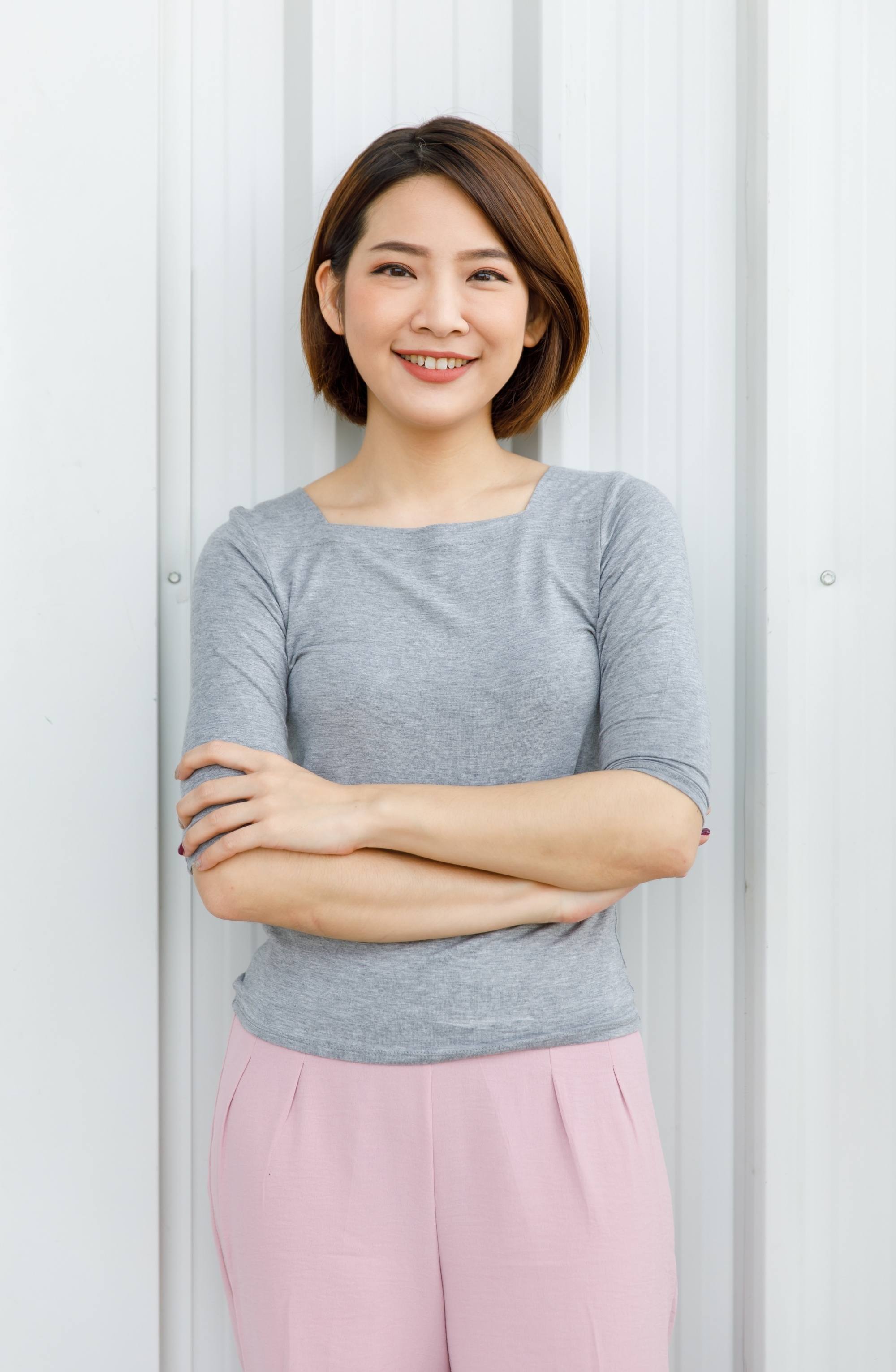 If you want a darker and richer hair color for your short hair, try caramel brown on a bob or an apple cut. Add depth to your look by leaving your roots dark while still strategically transitioning to this color.
5. Dark Caramel Brown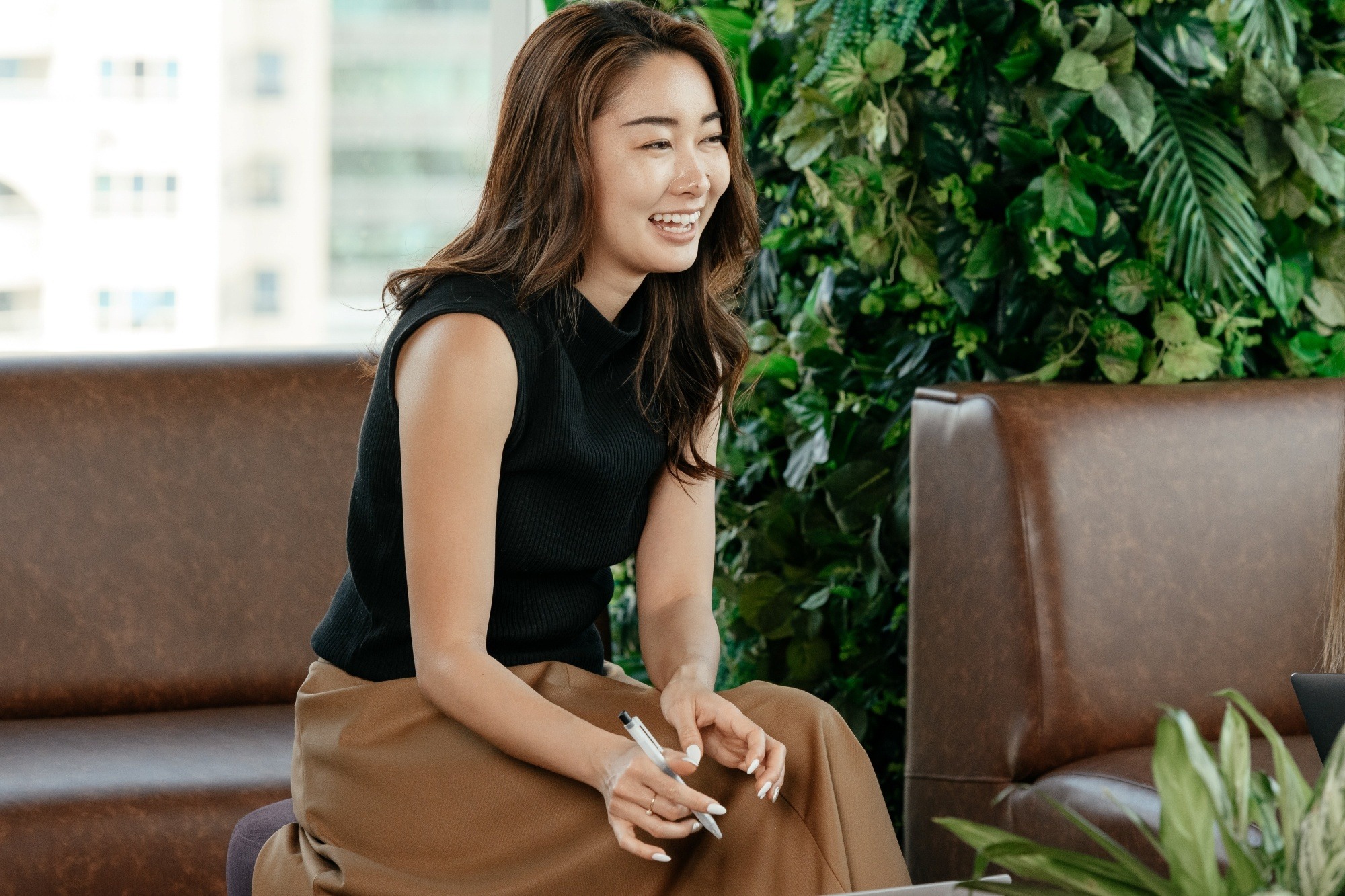 Gunning for an expensive brunette look? Get dark caramel brown highlights and let them add dimension to your dark, Asian hair.
6. Lived-In Caramel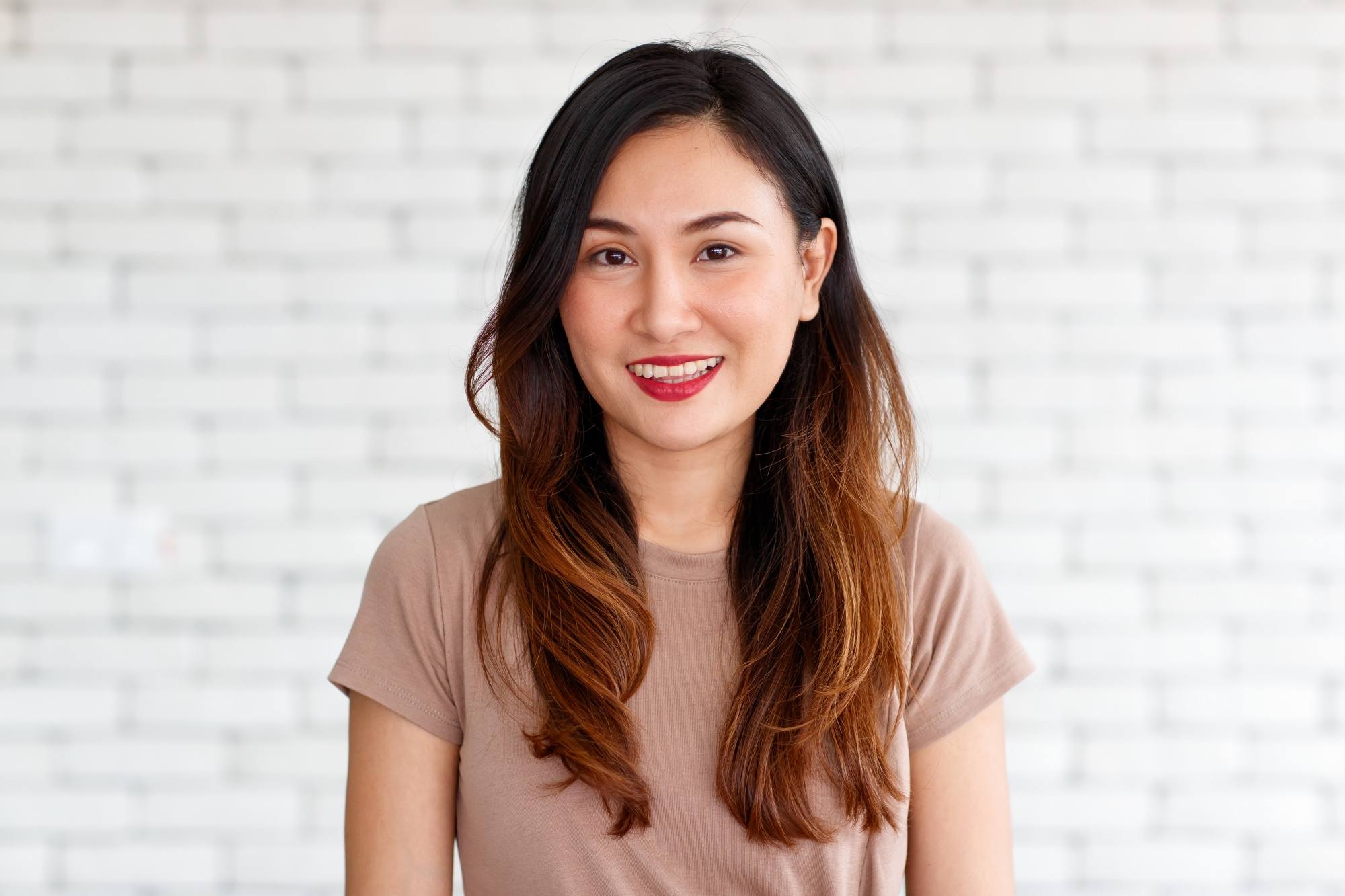 No time for the salon? No problem! This low-maintenance look still looks chic even if you haven't seen your stylist for a while for a color touch-up.
7. Caramel Highlights on a Layered Bob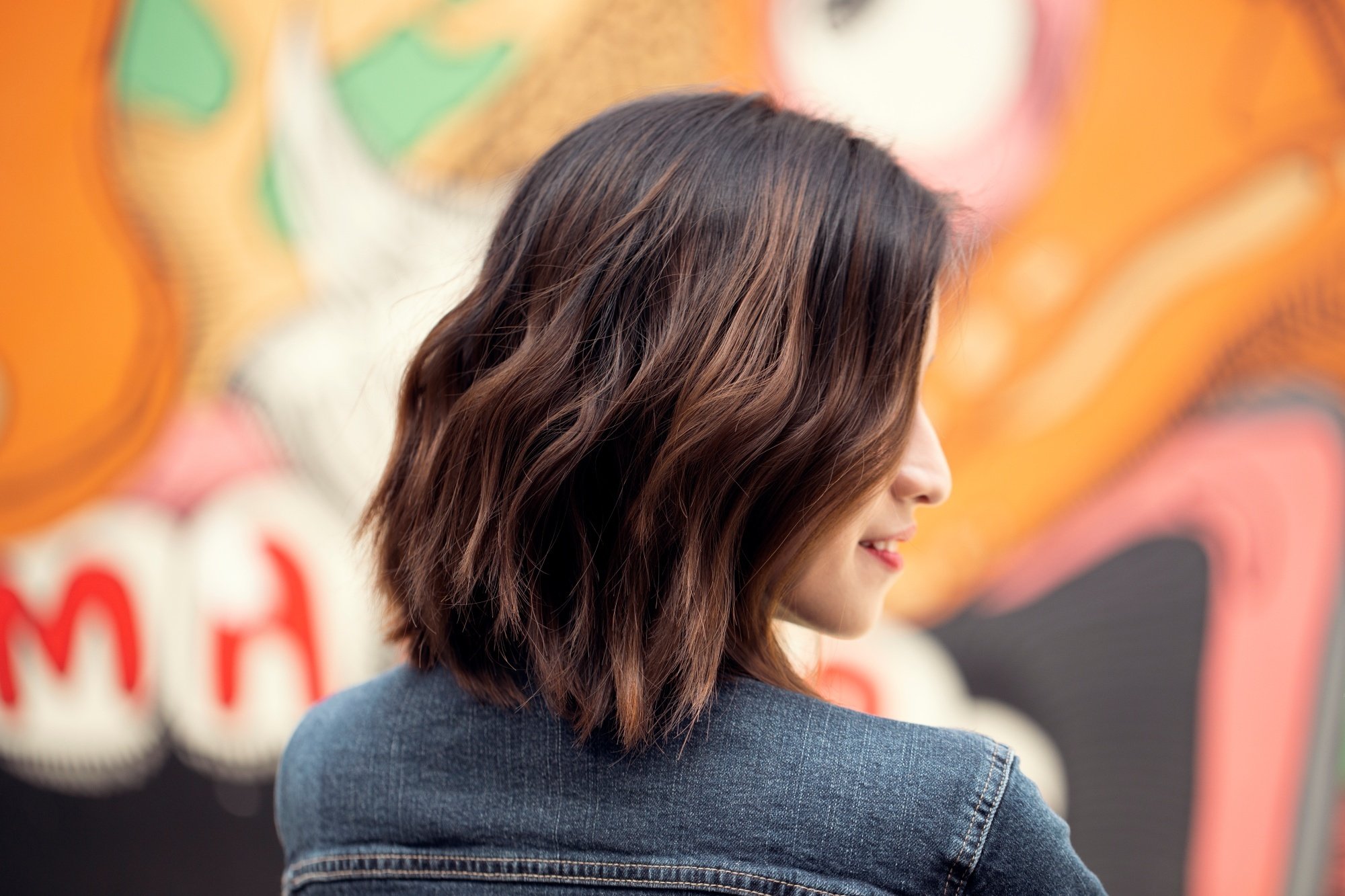 Bring out your dark hair's texture and layers more by adding caramel highlights. Then, create soft, loose waves or scrunch your hair to create a chic, tousled look.
8. Wavy Caramel Hair with Wispy Bangs
Caramel hair is a versatile choice that suits a variety of skin tones, particularly for Filipinas looking to experiment with lighter hues. It also adds a warm glow, enhancing your skin's natural undertones! For those with thin, wavy locks, try incorporating subtle layers and bangs into your cut as well, which will complement the waviness of your mane.
9. Light Caramel Balayage
Blending brown and caramel, the light caramel hair color balayage adds depth to your locks. Style this look with loose waves for an enticing beach-ready allure, or keep it straight if you're opting for a simple vibe.
10. Short Orange-ish Caramel Hair Color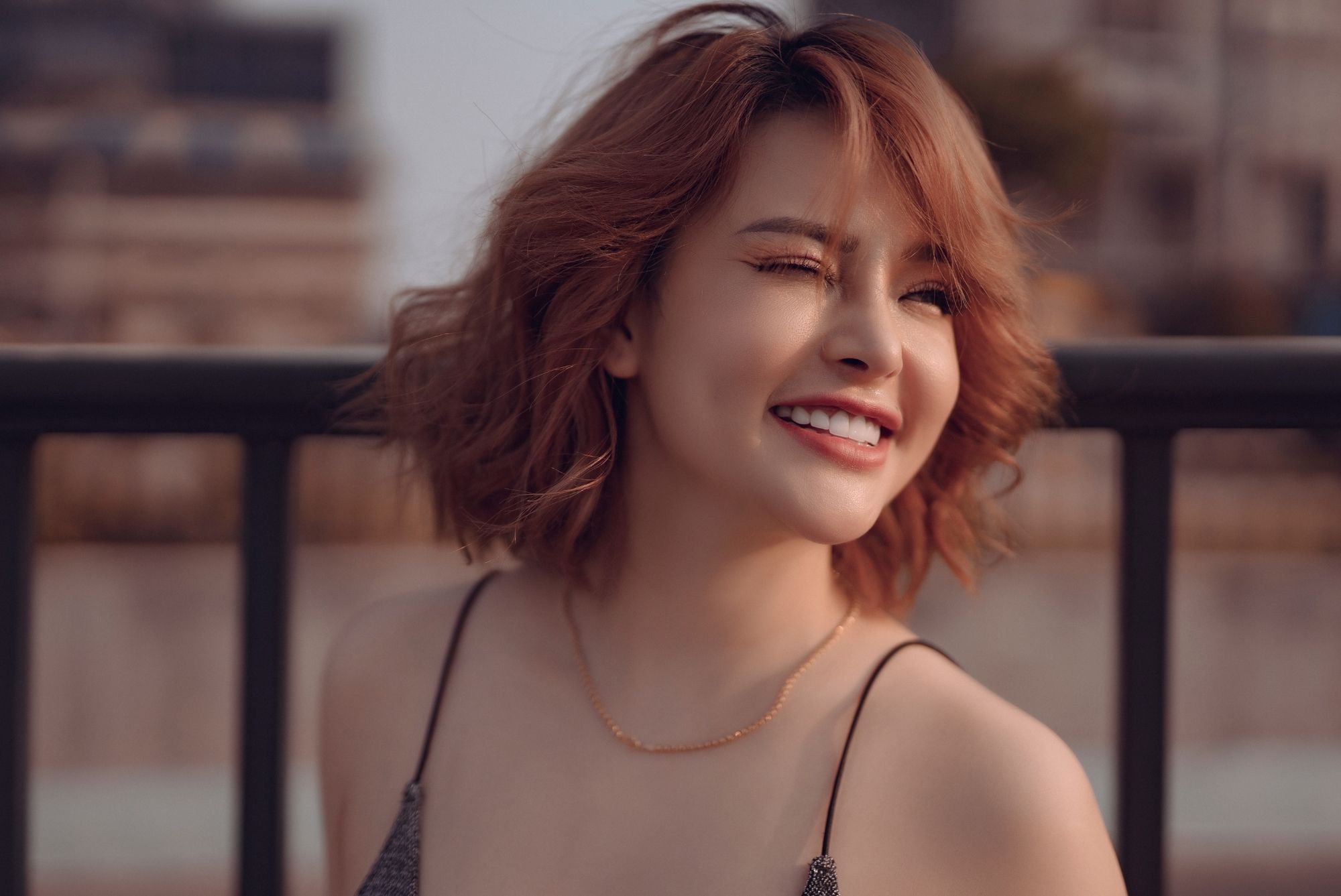 Ready for a sassy hair switch-up? Go bold with a short, orangeish-caramel hair color that shows off your fun and fearless side. Trust us, it's a game-changer – a shade that pops, suits all skin tones, and gives you a fresh, vibrant look each day.
11. Rich Caramel Hair Color
Imagine running your fingers through luscious, dark caramel hair that's both rich and oh-so-divine! This warm and cozy color is perfect for those with natural blackish-brown undertones, as it adds a lovely depth and dimension to your tresses.
12. Light Blonde Caramel Hair Color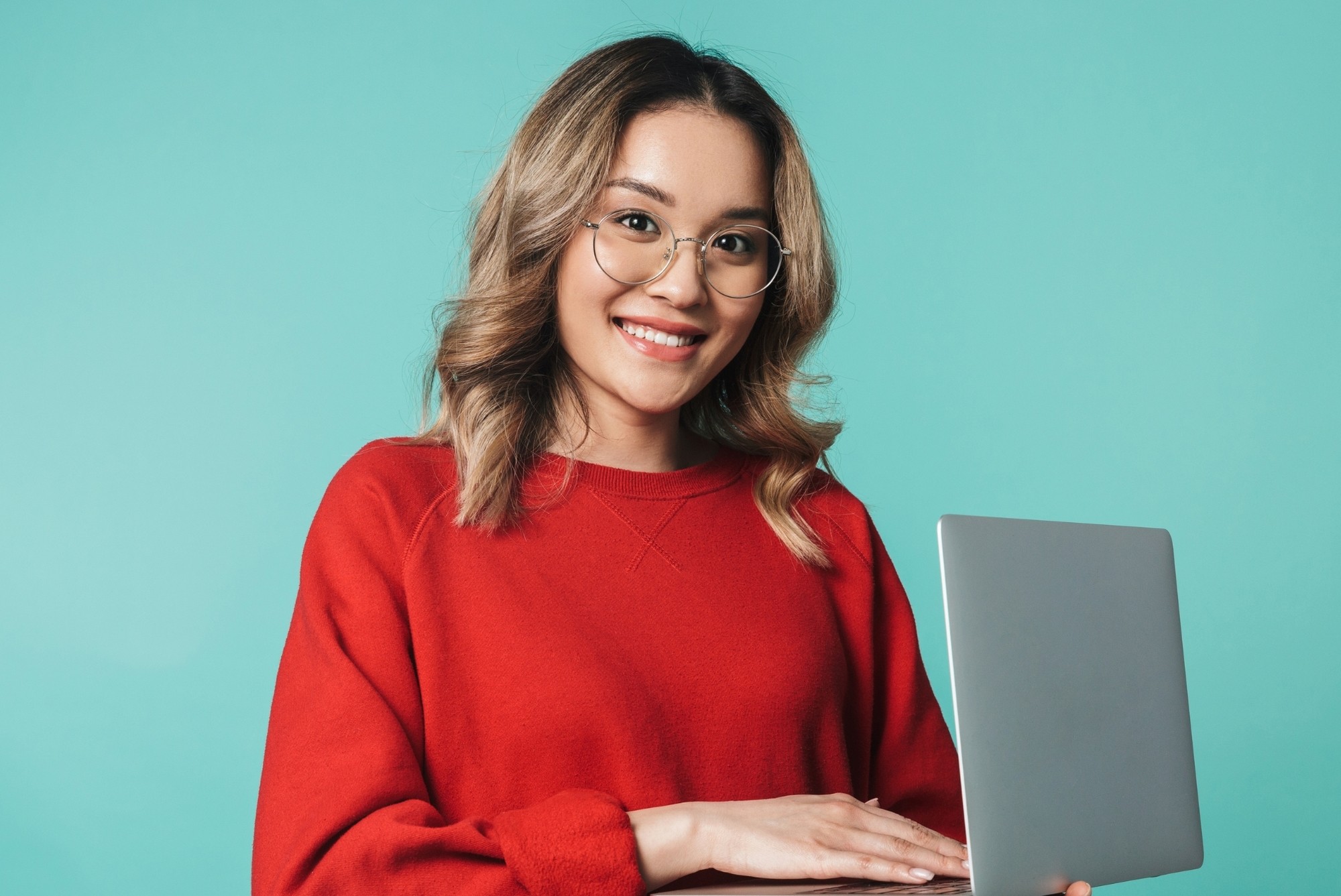 This dreamy shade can be achieved by getting a balayage or highlights from your trusted stylist – it naturally blends the caramel hue into your light blonde base. Don't forget to maintain this radiant look with color-safe hair products and regular salon touch-ups!
Editor's Tip: Regularly moisturize your hair with a color-safe treatment like the VitaKeratin Treatment Color Shine to keep your light blonde caramel hair vibrant and shining. Additionally, it is loaded with Vitamin B5, salon-grade keratin, and rose oil! So, it not only locks in your color but also keeps your hair smooth, manageable, and ultra-rich in shine – your perfect companion for happier, healthier tresses!
13. Soft Caramel Highlights on Long Hair
Whether you choose to weave in thin ribbons of rich caramel hair color into a deeper brown, or lighter blonde caramel streaks into a golden base, the gentle contrast adds a depth of layers and movement to your hair.
Now, are you ready to get a new look? Try any of these caramel hair ideas now, and have fun!
Prev Article
Next Article
Article
Love Layers? Try These Shag Haircut Ideas
Here are easy ways to rock this layered haircut.
See article