Beach hairstyles: Fun and fashionable 'dos to try on your next beach trip
Keep your summer sizzling with these cool beach hairstyles!
It's summer again and that can only mean one thing in the tropics: It's time to hit the beach to cool off and reconnect with the ocean. Fortunately, in the Philippines, we don't ever run out of beaches to visit. So you pack your beach essentials, ready to soak up the sun. But wait–do you look summer-ready? Sure, you've shopped for the cutest bikinis and some ponchos, but hey, your hair has to complete the look! Well, guess what? We've got some fun and easy hairdos you can take from the heart of the city straight to the sea! Bring on the heat with these beach hairstyles that are sure to make your sunny days and your summer nights more memorable and definitely Instagrammable!
Whether you choose to tame your mane or let your natural locks flow, we're sure these beach hairstyles will keep hair out of your pretty face and turn some heads, too!
Easy beach hairstyles to complete your sea princess look!
1. Pigtail braids
This sweet and girly hairstyle is no doubt easy to pull off. Just part your hair in the middle (or on the side, if that's more your style), braid each side and secure. Make your braids tight if you're going for definition or keep it loose for a laidback, romantic vibe.
Editor's tip: Give your braids a few spritzes of TONI&GUY Sea Salt Texturising Spray to keep them from unraveling. This would give your hairstyle grip while you go hyper playing beach volleyball!
2. Top knot
Simple and easy: perfect for the beach bum who doesn't have time to primp her hair before hitting the water. Put your hair up in a high ponytail and divide it into two sections. Twist each section around each other all the way to the ends and then wrap the twisted ponytail around the hair tie and secure in place with a bobby pin.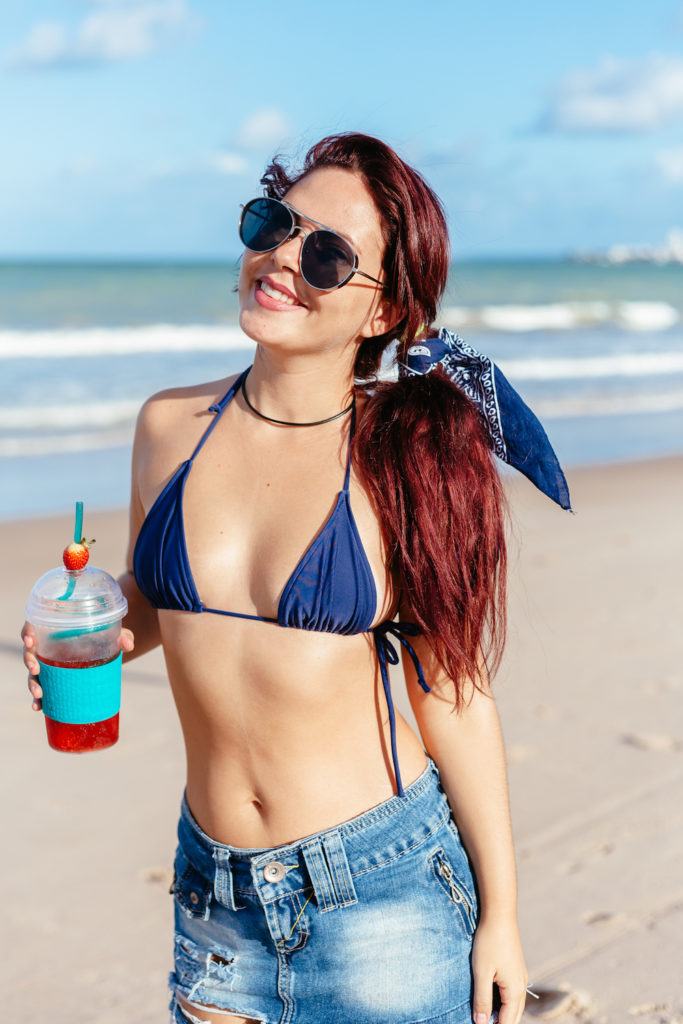 3. Messy side ponytail
You know how saltwater tends to frizz your hair? Take advantage of it! Gather that salty frizz into one side and tie it in a low ponytail for a natural, messy yet chic side ponytail. You can even accessorize with a scarf or cute hair clips.
Editor's tip: Dove Nourishing Oil Care ShampooNourishing Oil Care ConditionerReady to end the day? Wash your hair with and Dove before going to bed to help it recover from dryness caused by the hot summer sun and to get rid of the frizz you've been wearing the whole day.
4. Side Braid
Upgrade your regular ponytail by turning it into a romantic braid. Make use of that saltwater frizz from your messy side ponytail by braiding it loosely to keep hair out of your face. If you're going for a more polished but still laidback look, try a tighter side braid with freshly washed hair. It's one of the easy beach hairstyles that won't let you down.
5. Bandana
Keep your crazy beach hair tamed with a chic scarf or bandana. A bandana is a versatile and stylish accessory that's a must-have for any fashionista at the beach. Sport a retro look or use it to add style points to a funky top knot or feminine braids. Best of all, when the sun gets too hot, you can rest assured that your scalp and locks are perfectly protected.
Editor's tip: Sporting a sun-kissed look is the best. A sun-kissed smell, not so much. Keep your hair from smelling like the summer by washing it with Sunsilk Smooth & Manageable Shampoo and Sunsilk Smooth & Manageable Conditioner. This pair will keep your locks smelling delicious, and at the same time, keep frizz at bay!
6. Beachy waves
Whether you're going for beach wedding hair or sultry summer night-time locks, channel your inner mermaid with ocean-inspired waves at the beach. Being at the beach means you can hack this gorgeous look by sleeping with braided hair or keeping it in a bun while it's wet and simply let it dry in the summer sun naturally. But if you want to do it more strategically, you can watch this video for a quick tutorial!
Now you know how to style your hair for that much-awaited summer getaway. These beach hairstyles are easy and pretty and will definitely up your OOTD game! You're welcome!
Editor's tip: Great news! Get TONI&GUY Sea Salt Texturising Spray and many other great hair care products at the "All Things Hair All Out Summer Sale" which will be offered with great discounts! Promo extended until June 6, 2018 and exclusively via Lazada.
Prev Article
Next Article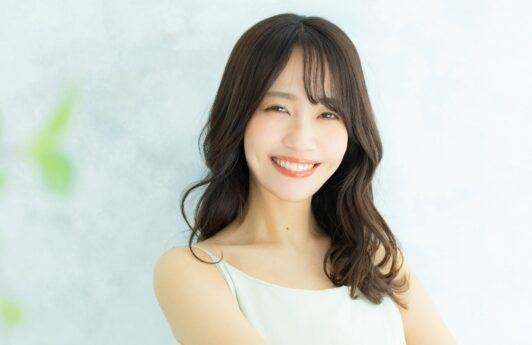 Article
Chic Ways to Rock Layered Haircuts With Bangs
Give your hair texture, movement, and lots of flair with these layered haircuts.
See article