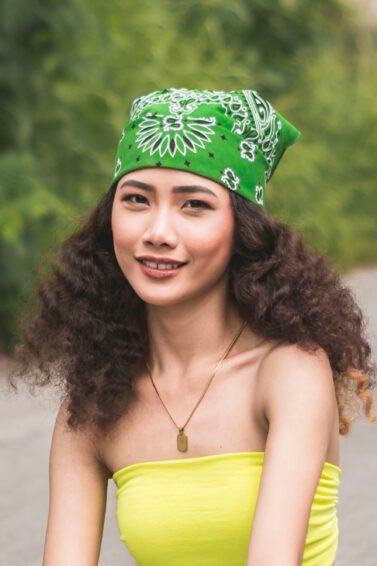 Easy Bandana Hairstyles You Can Wear Every Day
Got lots of bandanas or headscarves? Check out cool ways to wear them as hair accessories.
You don't always have to stick to colorful hair ties or clips when accessorizing your hair. Why don't you wear a hair bandana or a headscarf? Using this closet staple, you can create head-turning bandana hairstyles and elevate your whole look.
But first, let's discuss the difference between a bandana and a headscarf. A headscarf is often a square fabric worn over the head to cover or protect the hair. Some also wear a headscarf for religious reasons. On the other hand, a bandana can either be a head covering or a neckerchief. It often comes in bold colors or eye-catching patterns. Both bandanas and headscarves often measure 22 x 22 inches, but some headscarves are bigger.
Whether you have a bandana or headscarf at home, you can use it as chic head coverings, headbands, or accents for your hair. Here are some looks to try.
Our Favorite Bandana Hairstyles
1. Bandana Hairstyle for Short Hair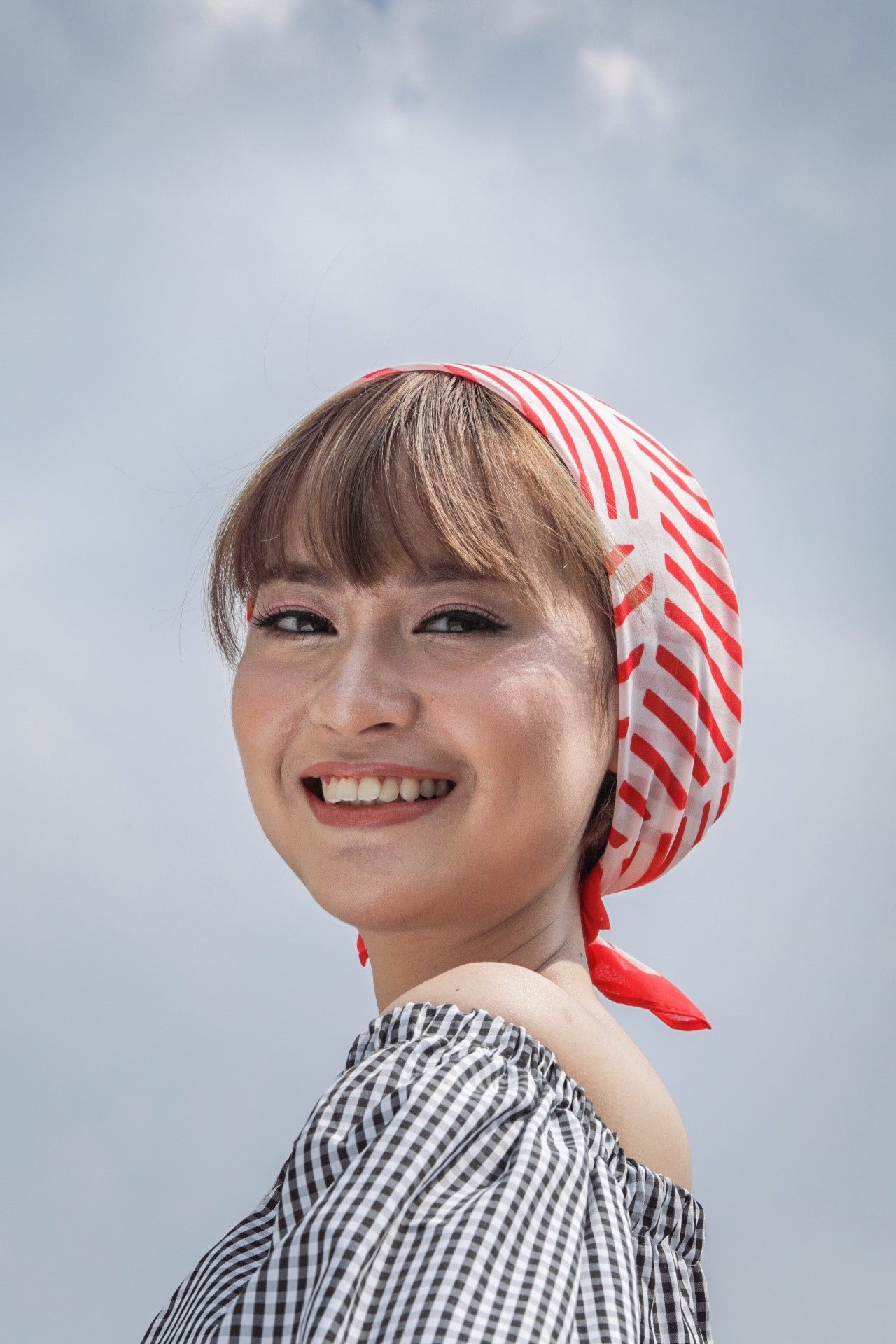 Does your bob or lob seem to have a life of its own? Wear a colorful bandana. For those wondering how to wear a bandana, girl, it's pretty easy! Fold it first into a triangle half. Then, align the base of the triangle with your hairline. Let the bandana cover your ears, then tie the fabric above your nape. You may form one or more knots to secure the bandana. Then, tuck any loose bandana fabric behind the knots.
Editor's tip: Keep your locks fragrant while covered in a hair bandana. Use Sunsilk Smooth & Manageable Shampoo every day. It has the new Activ-Infusion, a blend of oils, vitamins, and proteins designed to protect your hair against damaging factors. This shampoo has flower oils that make your hair fragrant, smooth, and moisturized. It also has vitamin B3 and collagen that help keep your hair healthy. 
2. Top Knot With Folded Bandana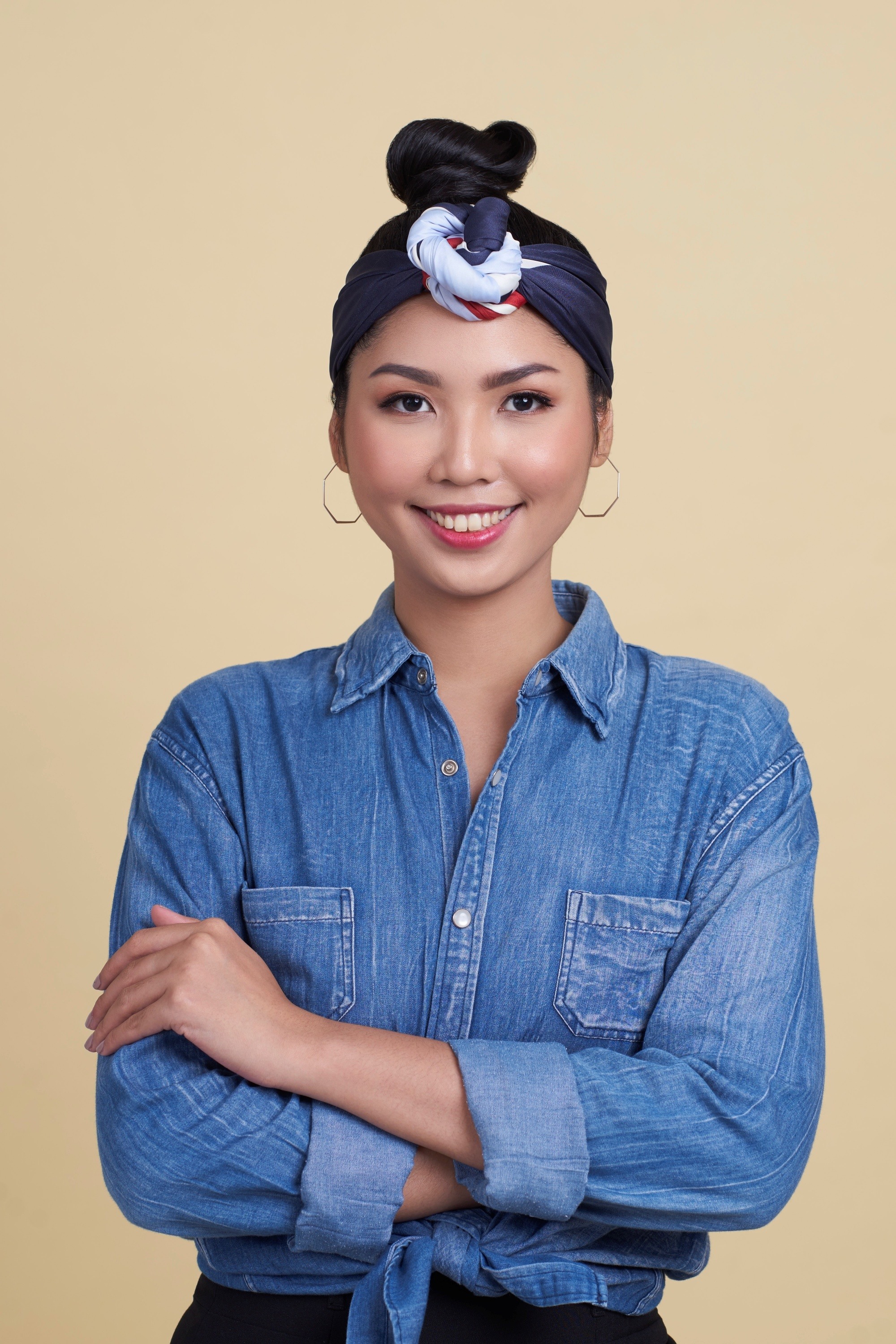 Summer just came early with this updo! Style your long hair this way to keep it from brushing against your neck on hot and humid days. Then, fold a hair bandana into a triangle half and keep folding until you form a rectangle with pointy sides. Wear this as a headband, and look chic while feeling presko. 
3. Bun With Bangs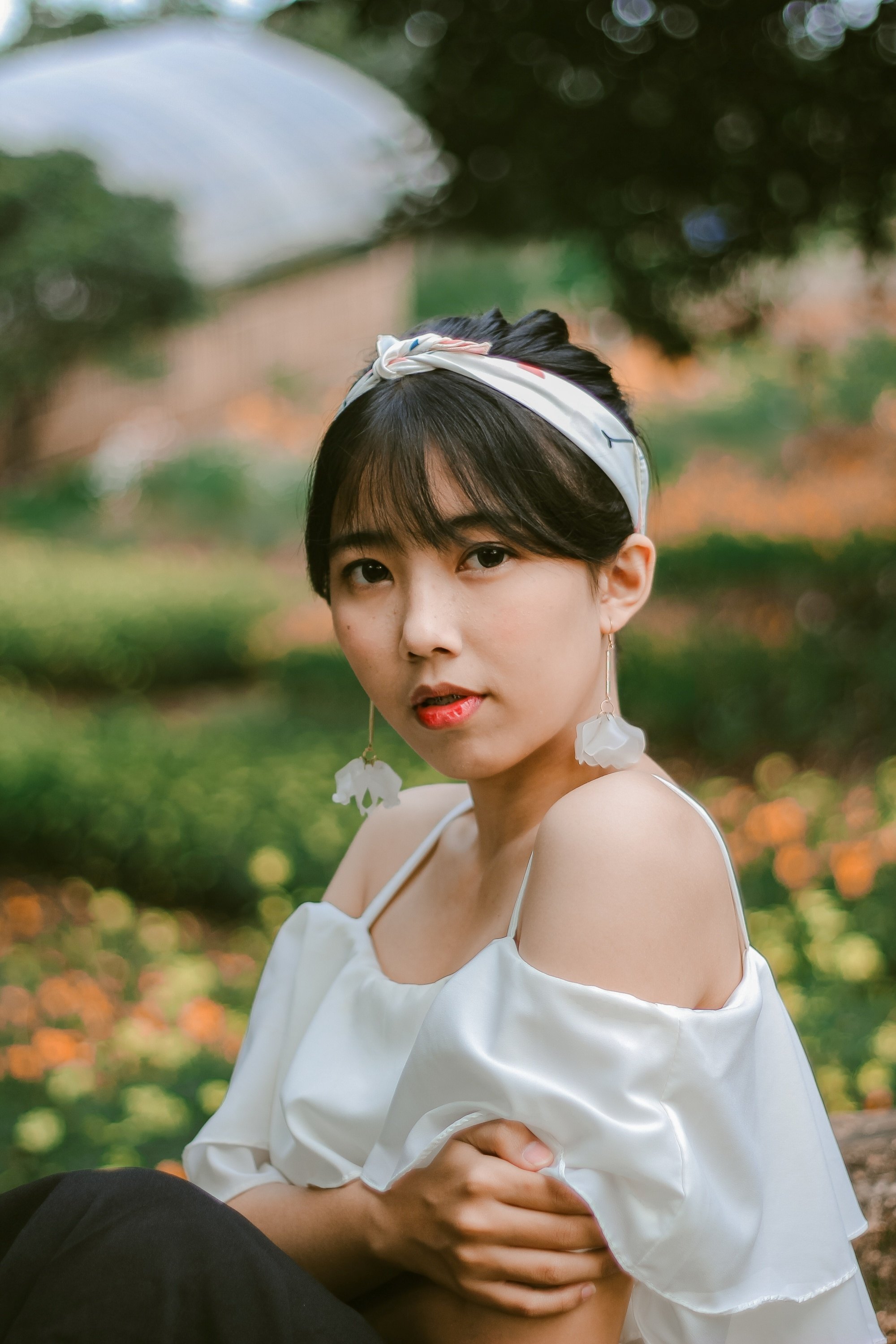 A bun with a bandana headband also works if you have bangs. The bandana gives your updo a summery vibe—perfect for attending beach weddings, garden parties, or having al fresco lunches with your friends.
4. Low Bun With Bandana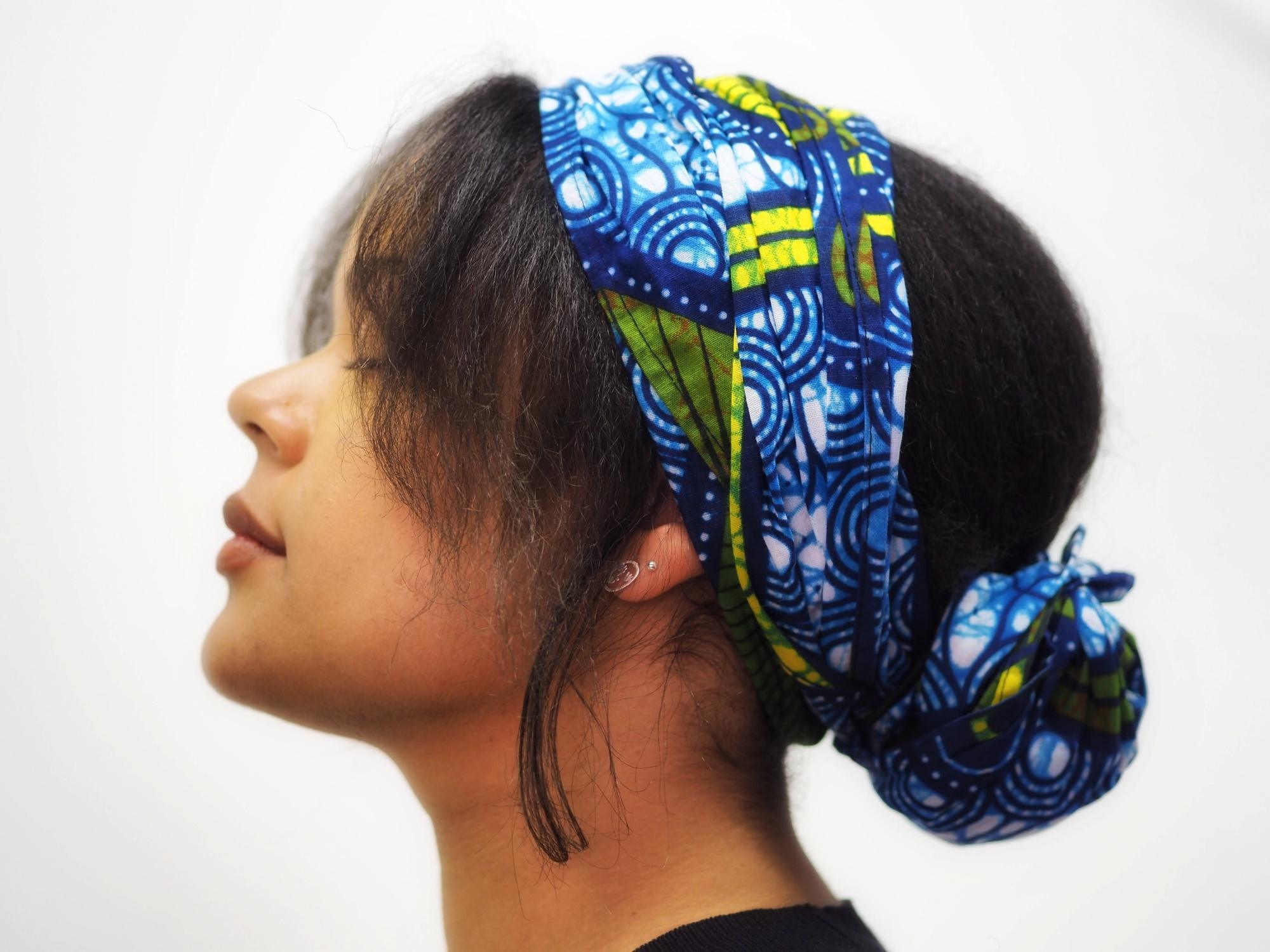 If you have a big hair bandana, you can tie it around your head as a headband and wrap it around your low bun afterward. The result is a laid-back look that's perfect for weekends.
Editor's tip: Tight hairstyles like buns and braids can make your hair prone to breakage. Use Cream Silk Triple Keratin Rescue Ultimate Hair Fall Defiance Ultra Conditioner regularly. It has revolutionary fiber actives that penetrate up to a cellular level to strengthen your hair and prevent breakage. It also helps in calming frizz, adding shine, and making hair smooth and moisturized. 
5. Low Scarf Bun
If you have a bigger headscarf or a rectangular scarf, you can include it in your bun for your long hair. To do this, put your hair into a low ponytail. Then, attach one end of your headscarf to your hair tie. Braid your hair, weaving the scarf in as if it's another section of your hair. Secure the end of your braid with an elastic.
Now, form a bun by wrapping your braid around the base of your ponytail. And finally, put your bun in place using bobby pins.
6. Ballerina Bun
You may not be doing pirouettes on stage, but don't let that stop you from rocking a ballerina bun. Make your hair bun pretty by including a colorful scarf. The steps are similar to the process of making a low scarf bun. Just tie your hair in a high ponytail to form a high bun.
7. Half Updo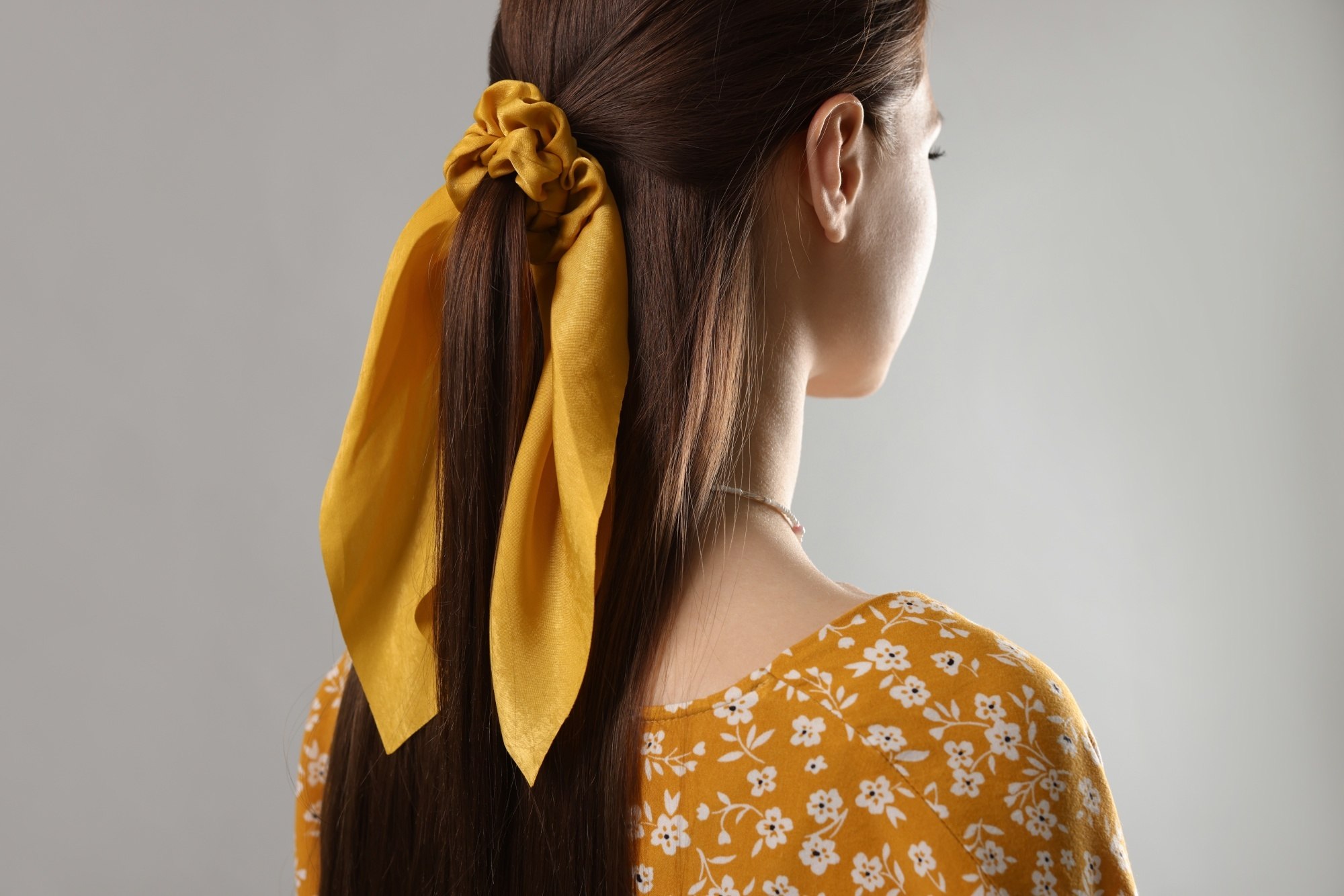 A simple hair tie is enough to put your hair in a half updo. But why stop there? Jazz up your hairstyle by folding a bandana and tying it around your hair tie. Use a hair bandana with a bright color or a cute pattern to add flair to a plain 'do.
8. Bob With a Bandana Headband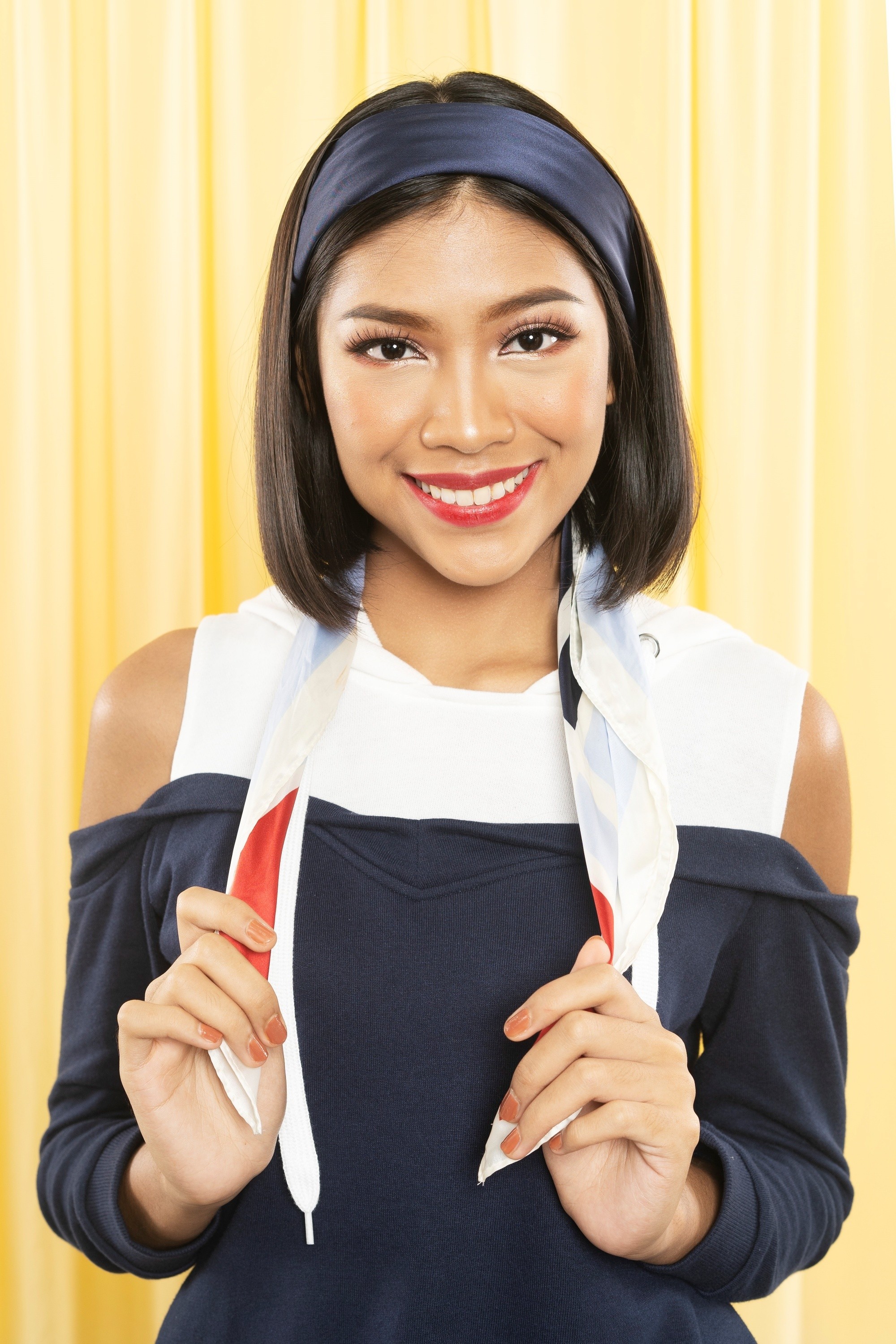 Wearing a hair bandana-turned-headband makes a bob look more fun and exciting. It's also a way to keep strands off your face.
9. Pin-Up Hair With Bandana
This vintage-looking hairstyle consists of an updo and long, side-swept bangs. To create this 'do, put your hair in a highlight ponytail first. Then, style your bangs with a curling iron to give them a twisty shape. Afterward, pin your bangs to one side of your hair.
Now, curl the tips of your ponytail. Put your hair up by pinning your hair near your crown one small section at a time to create a textured updo. Finish by tying a bandana headband around your head.
10. Long Hair With Bandana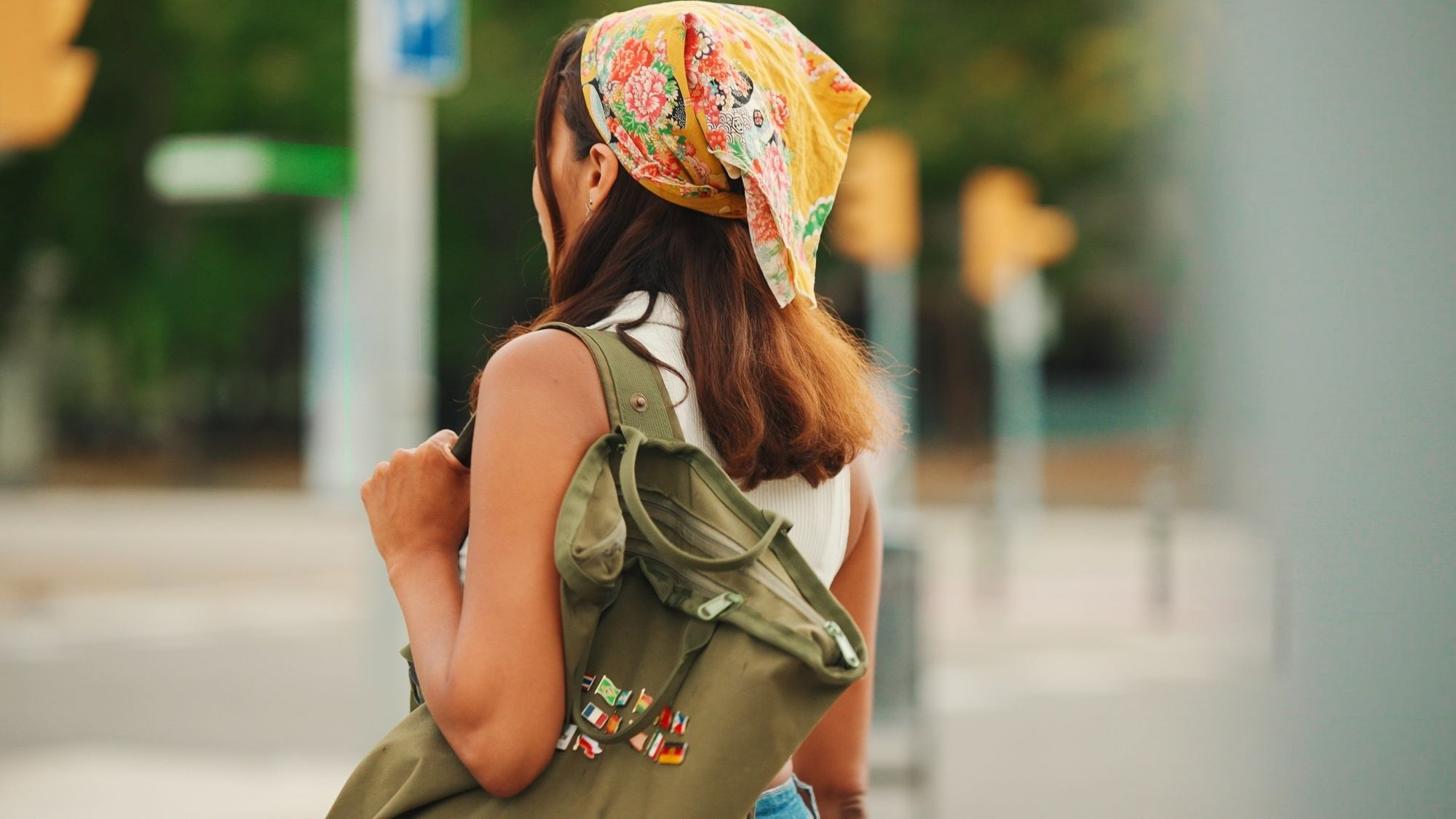 Leaving your hair down doesn't mean keeping it plain and boring. Put on a hair bandana to add color and a hip vibe to your 'do.
There you have it! Experiment with these easy bandana hairstyles and turn this piece of fabric into a beloved hair accessory.
Prev Article
Next Article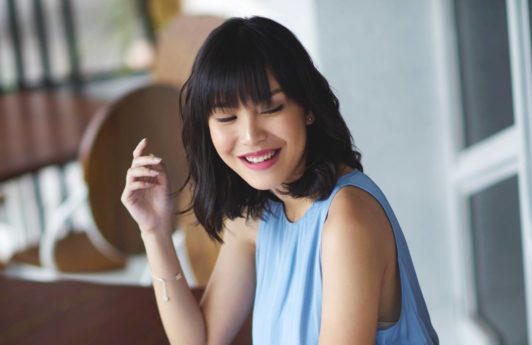 Gallery
Different Ways to Style a Long Layered Bob Haircut
Add more texture and oomph to your hair with a stylish long layered bob haircut!
See article