20 Asian Short Hair Ideas Perfect for Pinays
Whether you intend to look cute or cool, there's a suitable look for you with this roundup of Asian short hair ideas!
If you've been looking at short haircuts for women for so long but can't seem to pick which one to get, you're in luck! We've rounded up our favorite short hairdos that look cool or cute on Asian women like you. These hairstyles are a surefire way of feeling more refreshed while also looking effortlessly chic. Best part is, we've handpicked these short 'dos that flatter typical Asian features and hair textures. Ready? Here are our favorite Asian short hair ideas for you to try.
Our Fave Asian Short Hair Ideas
1. Asian short hair with blunt bangs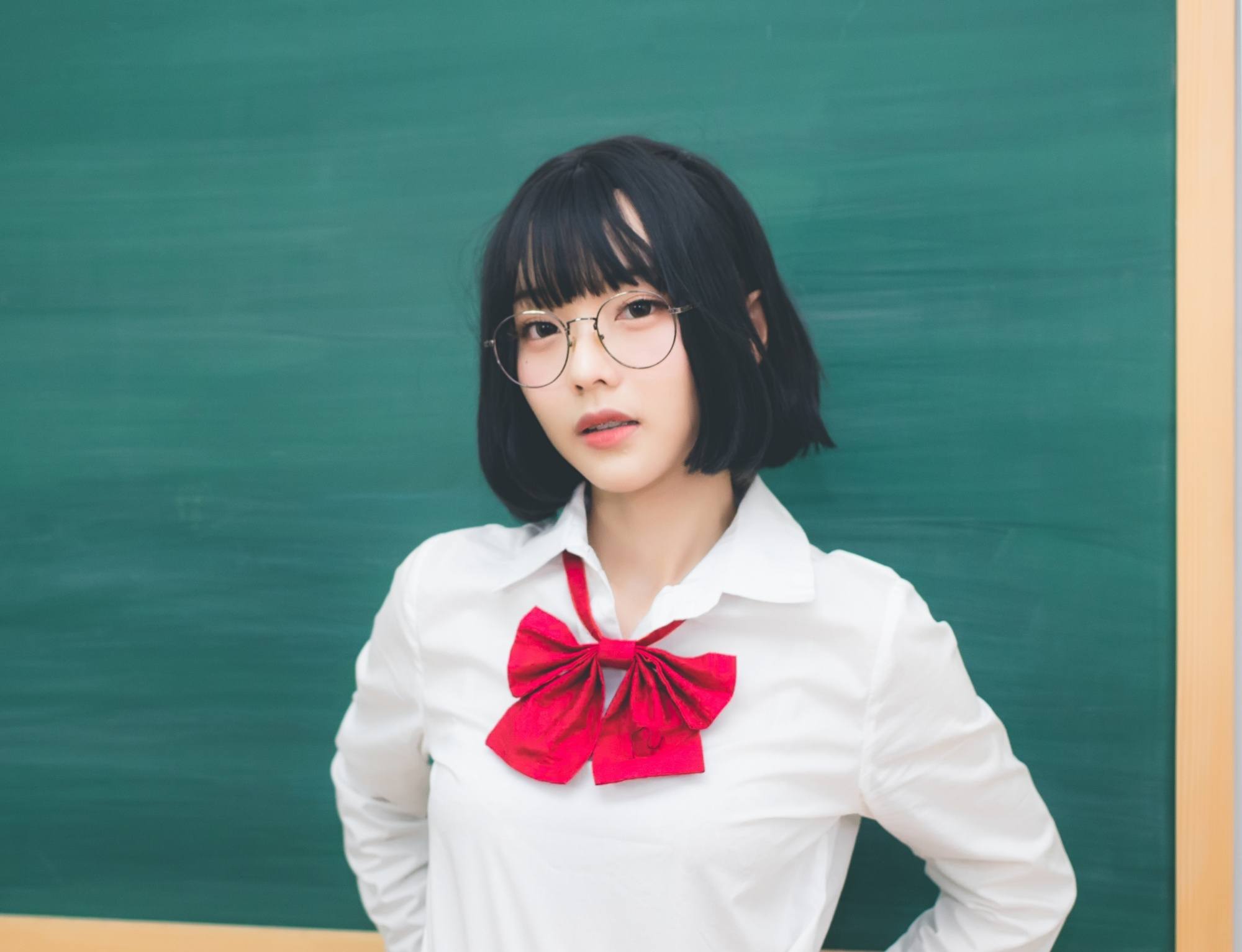 The quintessential Asian schoolgirl look is having blunt bangs along with a bob. But this is not just a geeky look (although that is cute, too). Make your hair sleek and shiny and you'll a high-fashion 'do when you look in the mirror.
Editor's tip: Keep your hair soft and easy to style by washing it with Sunsilk Smooth and Manageable Shampoo. It also has five flower essences that make your hair smell fresh all day! 
2. Medium bob with side swept bangs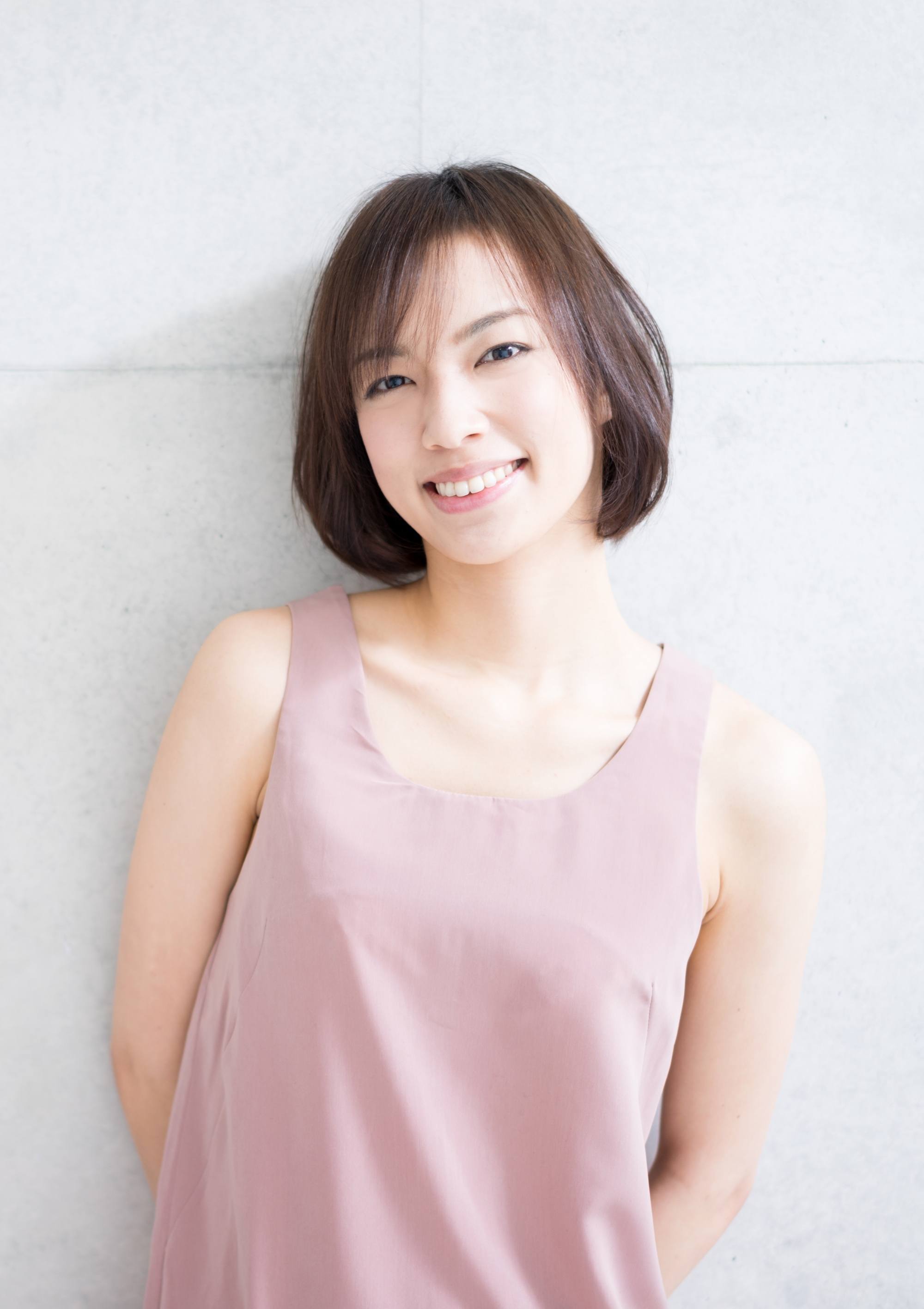 Want things casual and simple? Have your hair cut to a medium bob with slight layering. Then, add side-swept bangs for a chic wash-and-wear look. This type of Asian short hair would be perfect if you want something that's easy to maintain and can be versatile for different occasions.
Editor's tip: You'll never go wrong with a drop of Cream Silk Standout Straight Leave-On Cream. It helps control frizz while moisturizing your hair, so your strands behave well all day. Feel free to reapply when you need to freshen up 
3. Inverted bob
If you're not up for a one-length Asian short haircut, go for the inverted bob. This stylish cut has short strands at the nape and longer ones at the sides. It's a great Asian short hair idea that you can pull off, especially if you have a heart-shaped face to go with it.
4. Center-parted medium bob
A mid-length bob is a universal look that can look good on just about every woman. What's great about this hairstyle is how it makes you look so put together but relaxed at the same time. It is also easy to style using a blow dryer or a flat iron.
Editor's tip: Keep your freshly styled bob in good shape all day by finishing with TRESemmé Salon Finish Extra Hold Hairspray. 
5. Messy textured pixie cut
Looking for a hairstyle that has a hint of rock 'n roll? This edgy textured pixie is the way to go. You can create small waves for texture by using a flat iron and hairspray. If you want to make this look feminine, you can wear statement earrings along with your pixie cut.
Editor's tip: Spritz TONI&GUY Sea Salt Texturising Spray on your Asian short hair to achieve natural, tousled curls.
6. Chin-length side-parted bob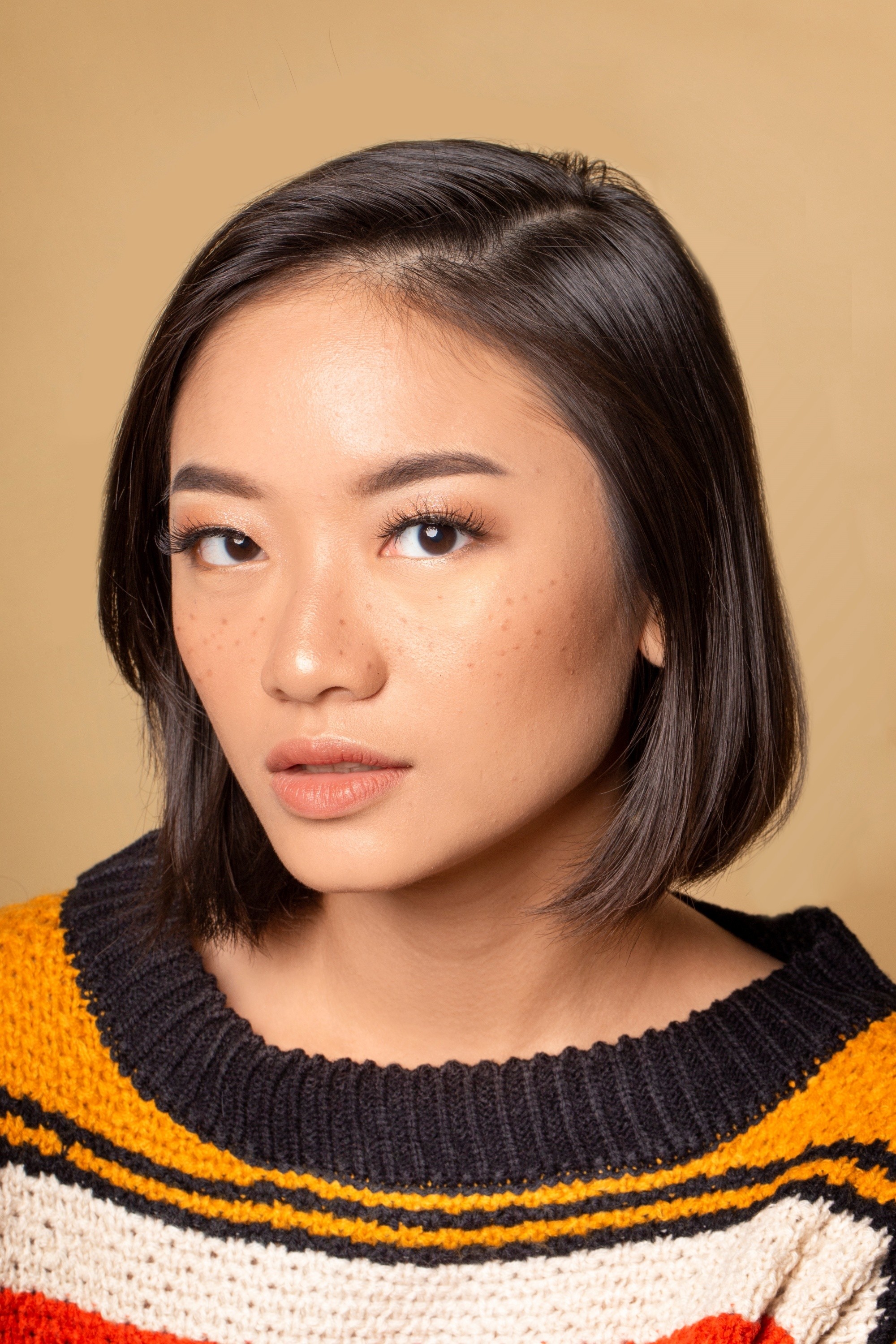 Similar to the sleek and straight cut, this chin-length bob features a more relaxed look that's great for everyday wear. What's great about this is how you can play it up to your liking—whether tousle it up a bit, try The Side Sweep, blow dry it, and so on.
7. Wavy bob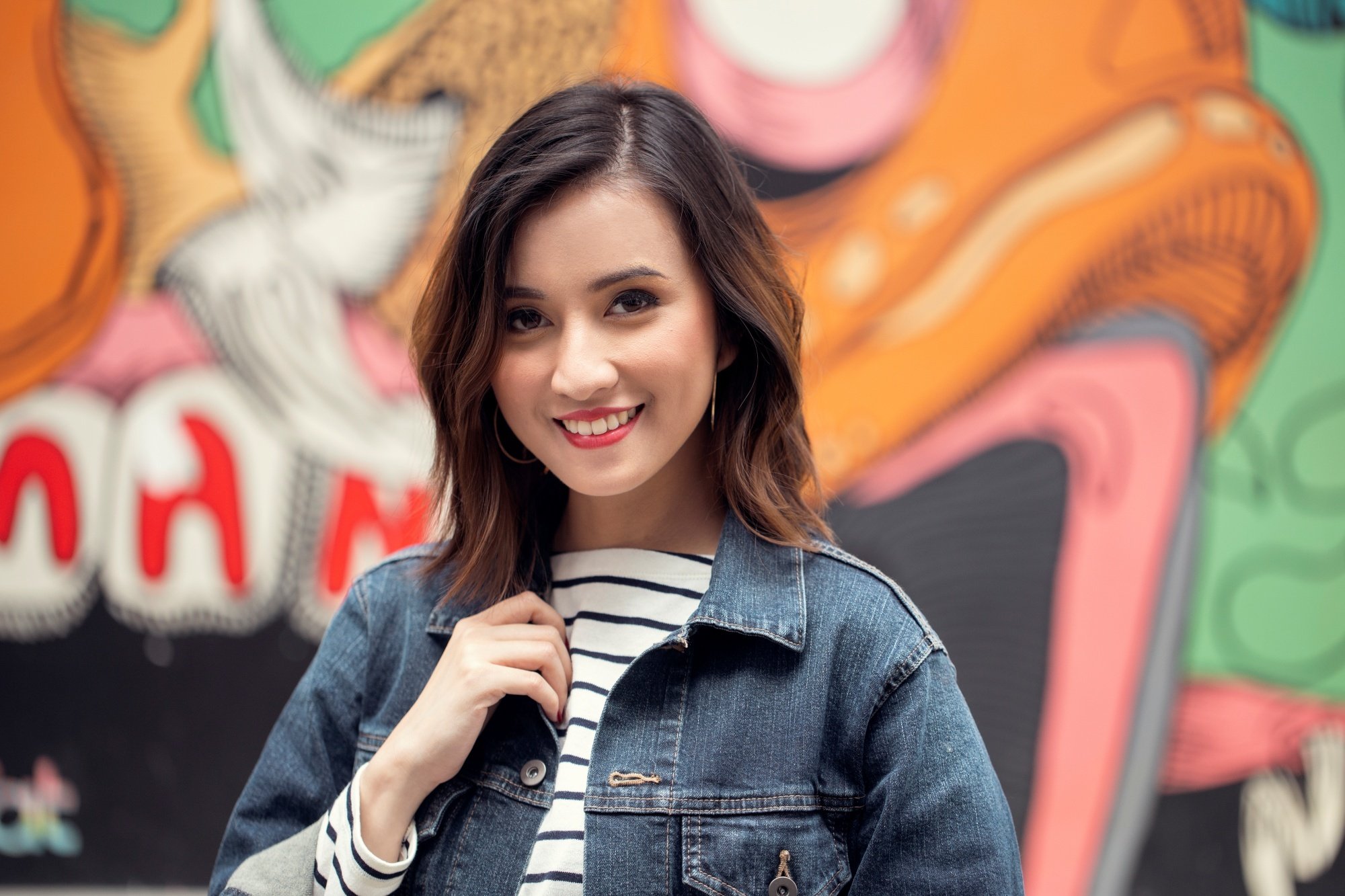 The wavy bob is a trendy hairstyle that is also easy to pull off. If you have naturally wavy hair, get a chin-length or medium bob with layered tips to prevent flyaways. You can also get a perm if you have short straight hair. But if you're not keen on doing that, a curling iron or even a blow dryer can help you create beautiful waves.
8. Ombre blunt cut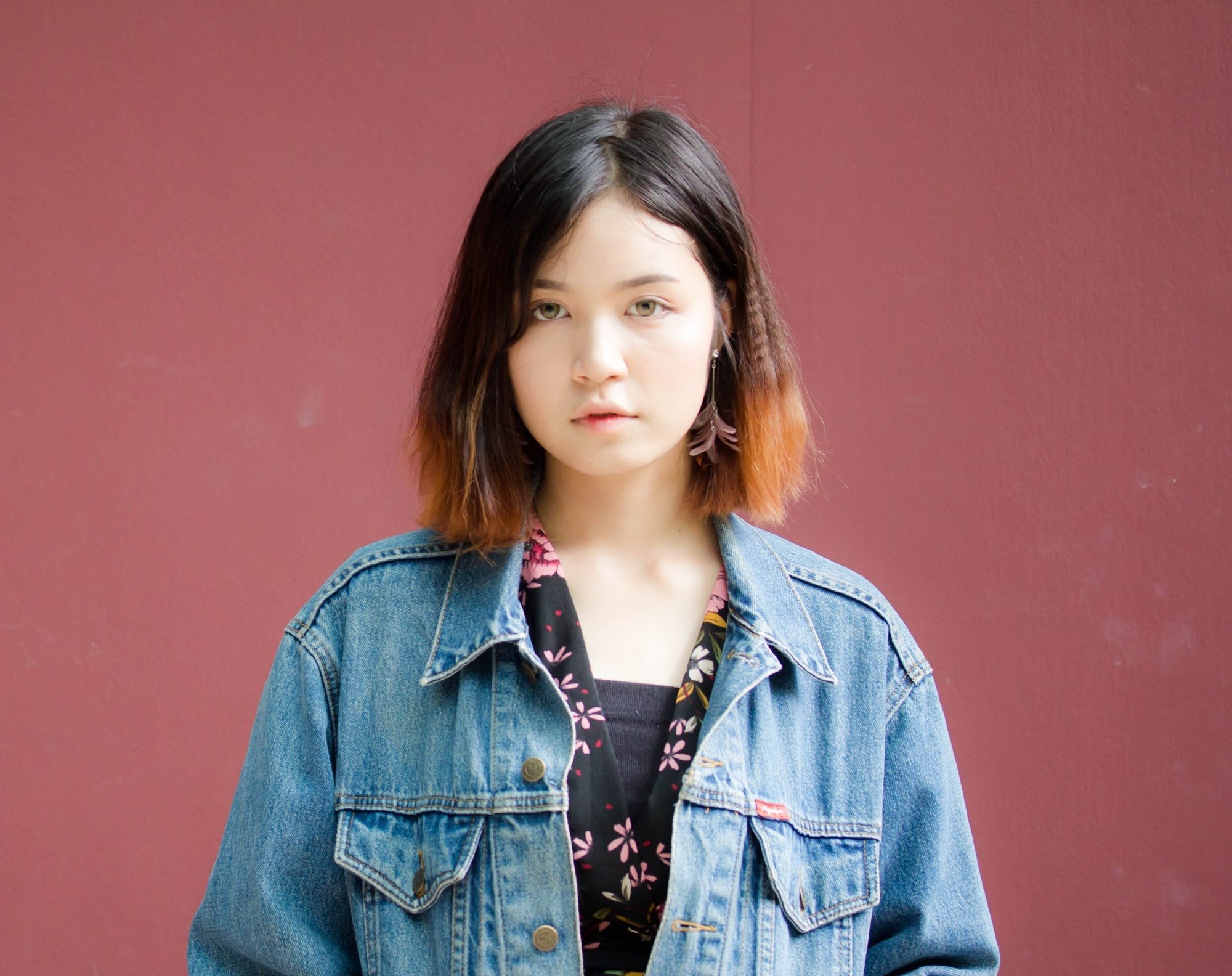 A blunt cut is not for everyone but if you're up for it, it can add a high-fashion twist to your entire look. Just make sure you keep it free from flyaways by blow drying or ironing it. You can also go for an ombre coloring and a textured 'do to add some depth and variety to your look.
Editor's tip: If you have colored hair, make sure you have the right hair care products for washing as every time you shower, your hues fade away. Use the TRESemmé Pro-Color Series Color Radiance Shampoo and Conditioner. This power duo has Color Radiance Booster that will help protect and keep your hues vibrant up to twice longer.
9. Layered medium bob
If you have thick hair, it's best to go for a layered bob when cutting it short. This way, your hair's natural volume gets equally distributed and works to give your hair some bounce. Add some highlights to enhance the look of your layers and create a head-turning 'do.
10. Medium bob with see-through bangs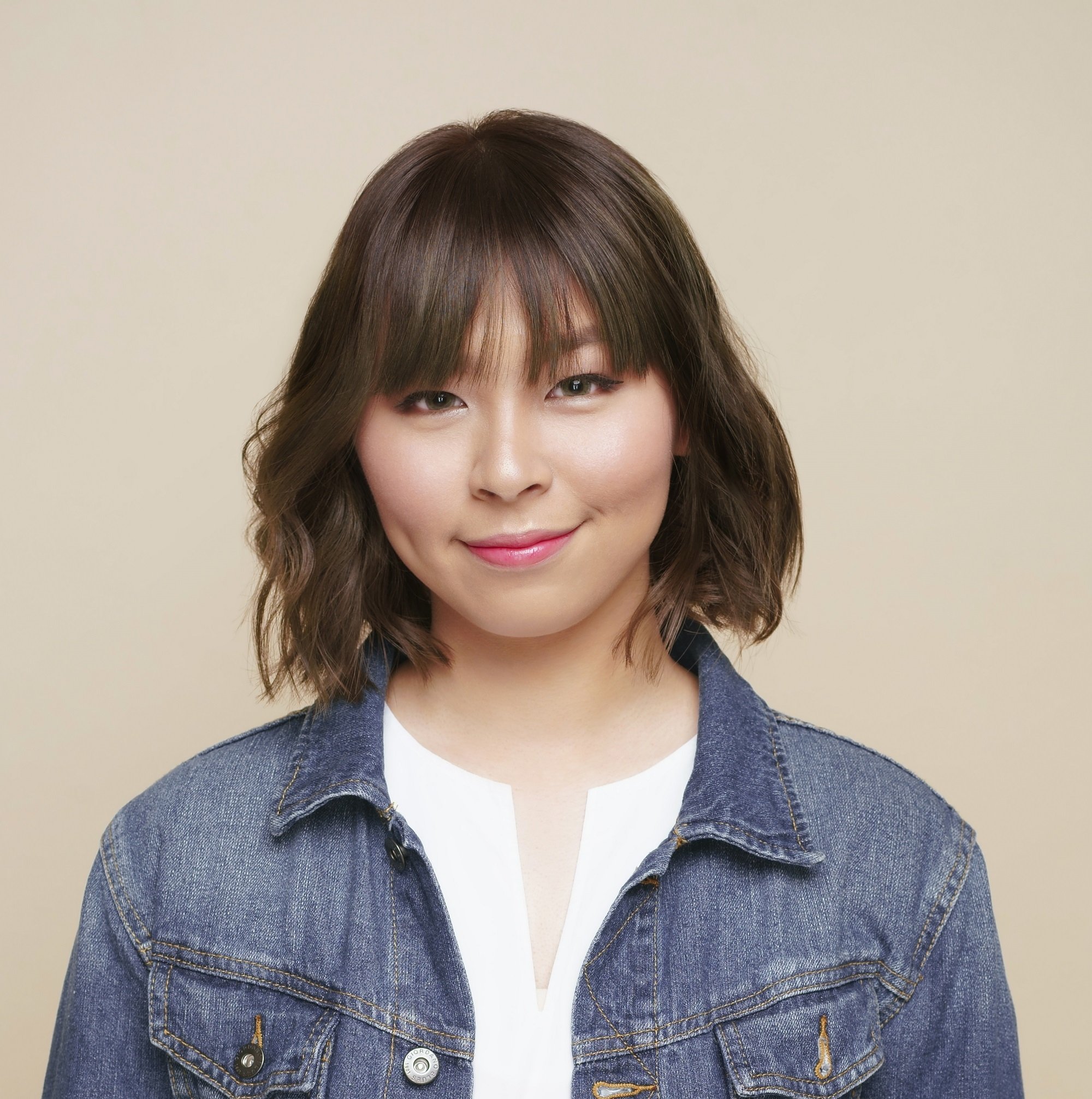 Go for a trendy short hair look by adding see-through bangs to your bob or lob. This type of fringe looks more relaxed than a full blunt bangs and goes well with straight or wavy hair.
11. Full curls
When creating curls, you don't have to be shy. Go big! By styling your curls fuller, you'll get more body, volume, and bounce. Just don't forget to spritz on heat protectant before curling!
Editor's tip: Use the TONI&GUY Heat Protection Mist — an award-winning fave backstage tool by experts!
12. Side-parted waves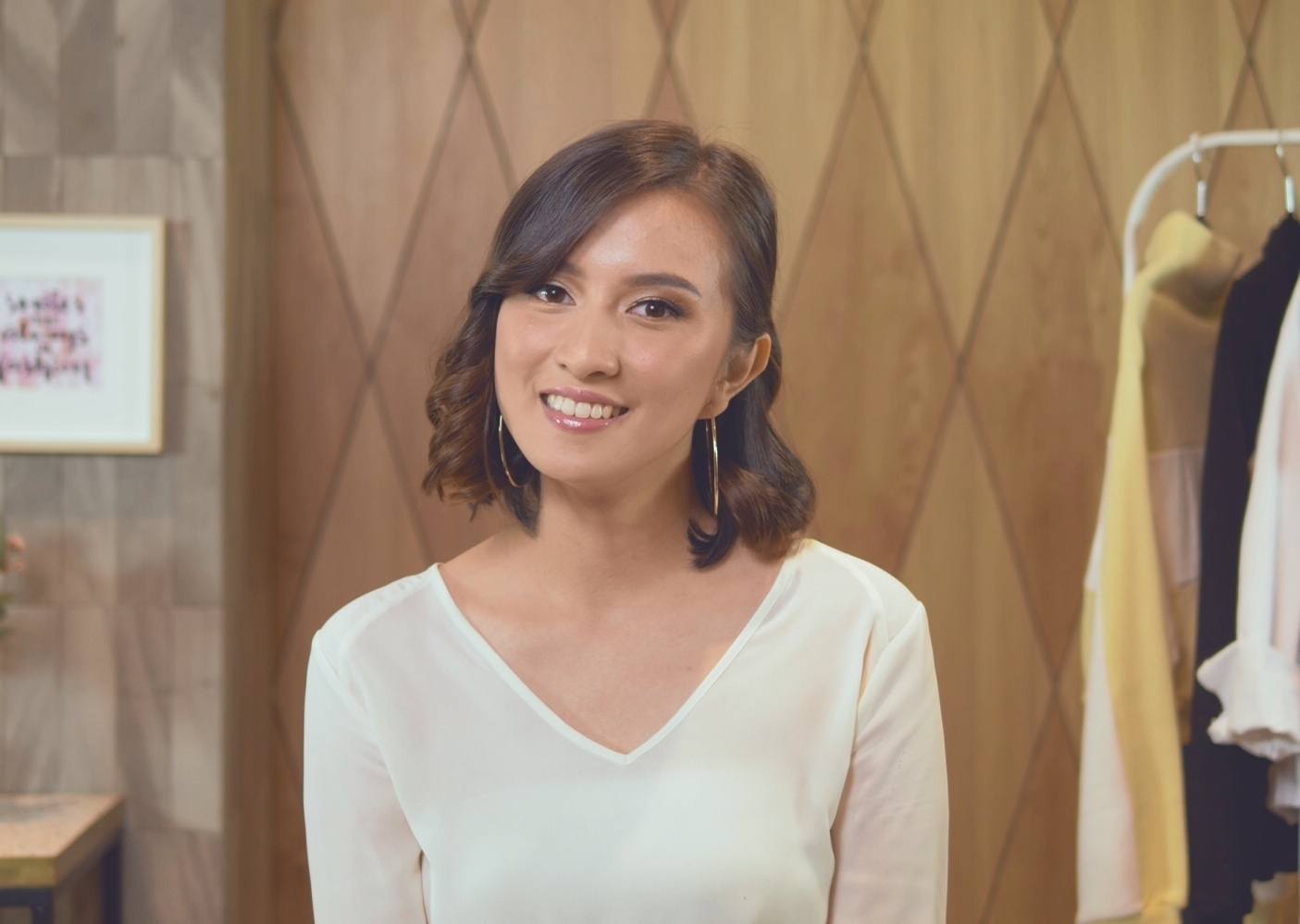 Sometimes, even small details like a parting on the side, can instantly switch up your look. This trick will give your hair more volume and an edgier attitude.
13. Bowl cut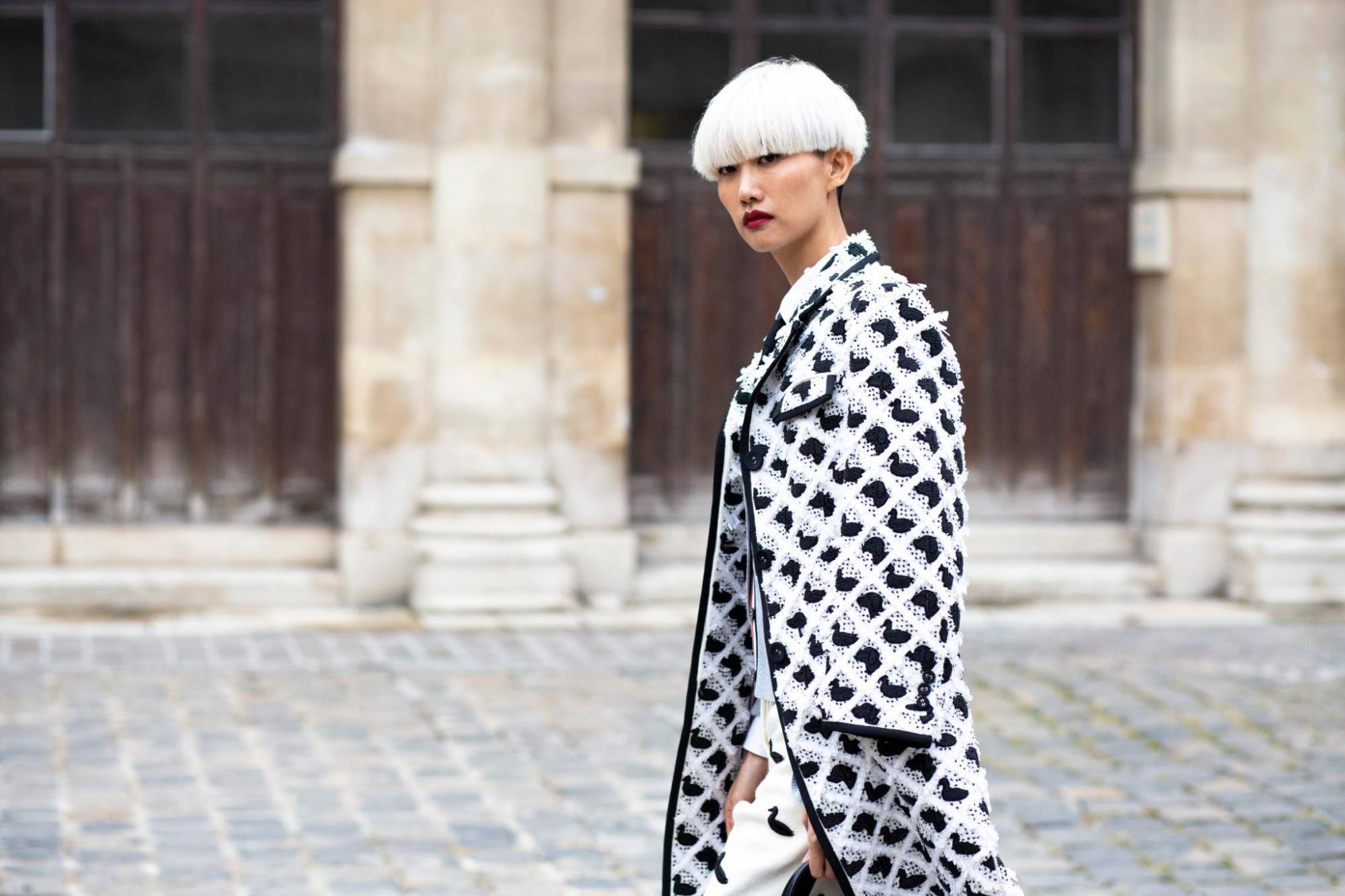 If you're ready to experiment, a modern bowl cut is a fun way to go. It's a hip Asian short hair look going around from supermodels to the most coveted influencers.
14. Shaggy short hair
You can also go old school with a shaggy cut. Give it coral blonde hues to make it more modern and fit for your quirky personality.
Editor's tip: Just don't forget to invest on purple formula products when going blonde. Get the TRESemmé Pro-Color Series Blonde Brilliance Shampoo and Conditioner. It's the perfect combo to fight off your brassy and yellow tones so your blonde hair stays on point even longer.
15. Tapered cut
If you want to keep your hair short and sweet, a tapered cut is perfect for you. It's a 'do that spells cute and elegant in equal measures.
16. Lob with Curly Tips
Jazz up your simple lob by curling the tips. Just use a curling wand with a small barrel to make soft curls at the ends of your hair. You can also use hair rollers if you don't have a curling iron.
17. Glam Waves for Short Hair
Add a vintage touch to your short hair by creating glam waves. This hairstyle also makes thin hair look thicker and fuller. Complete your vintage look by parting your hair on the side and adding a curled fringe.
Editor's tip: Add volume to your glam waves with a generous amount of VO5 Extra Body Mousse. It helps prevent frizz and gives your hair 24-hour humidity protection so you can wear your waves all day.  
18. Structured Bob
Taking inspiration from the mod style period, this blunt, structured hairstyle—especially in solid hair color—complements fair undertones and soft features with its shape and frame on the head.
19. Short Curly Hair
If you have natural curls, go ahead and flaunt it. And with a short haircut like a bob, your curls maintain the bounce without looking too heavy on your head. You can even style your short curly hair in several easy ways like tying it into a half ponytail or braiding it.
20. Straight Lob with Full Bangs
Got straight hair? Cut your hair short and let it taper towards your face as it reaches your neck area. Then, make full bangs for a superb look. It's perfect for round and heart-shaped faces because the length balances out the width of the face and the bangs hide a wide forehead.
So which one's your favorite? Before choosing an Asian short hair look to get for yourself, it would also be helpful to first check if it suits your face shape and your hair's natural texture and type. And at the end of the day, it's not just about looking trendy but also about feeling confident and beautiful.
Prev Article
Next Article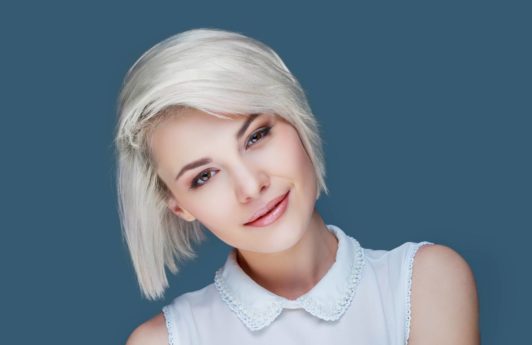 Gallery
Short blonde hair: Hairstyles and haircuts to try
Planning a hair makeover? Here are short blonde hair ideas to help you decide on a new look. 
See article