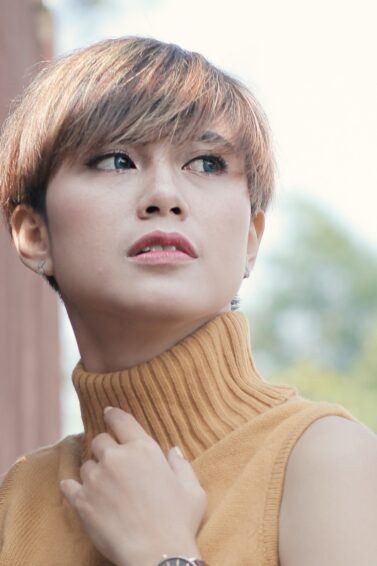 Androgynous Haircuts and Hairstyles That Make a Statement
Blur the line between what's considered feminine and masculine by creating gender-neutral looks. Get inspired by these androgynous haircuts.
It's 2022, and it's high time we ditch stereotypes about how women should look. Androgynous haircuts have been making waves for quite some time now, and these haircuts are giving women more ideas on how they can express themselves.
Most androgynous haircuts are short haircuts that expose the ears and nape. These haircuts are light on the head, easy to style, and practical—characteristics that appeal to both men and women. However, there are also unisex haircuts that have a bit of length, like gender-neutral bobs and lobs.
In this roundup, we show you different androgynous haircuts and hairstyles that you can try this year. Check them out!
Our Favorite Androgynous Haircuts and Hairstyles
1. Slicked-Back Pixie Cut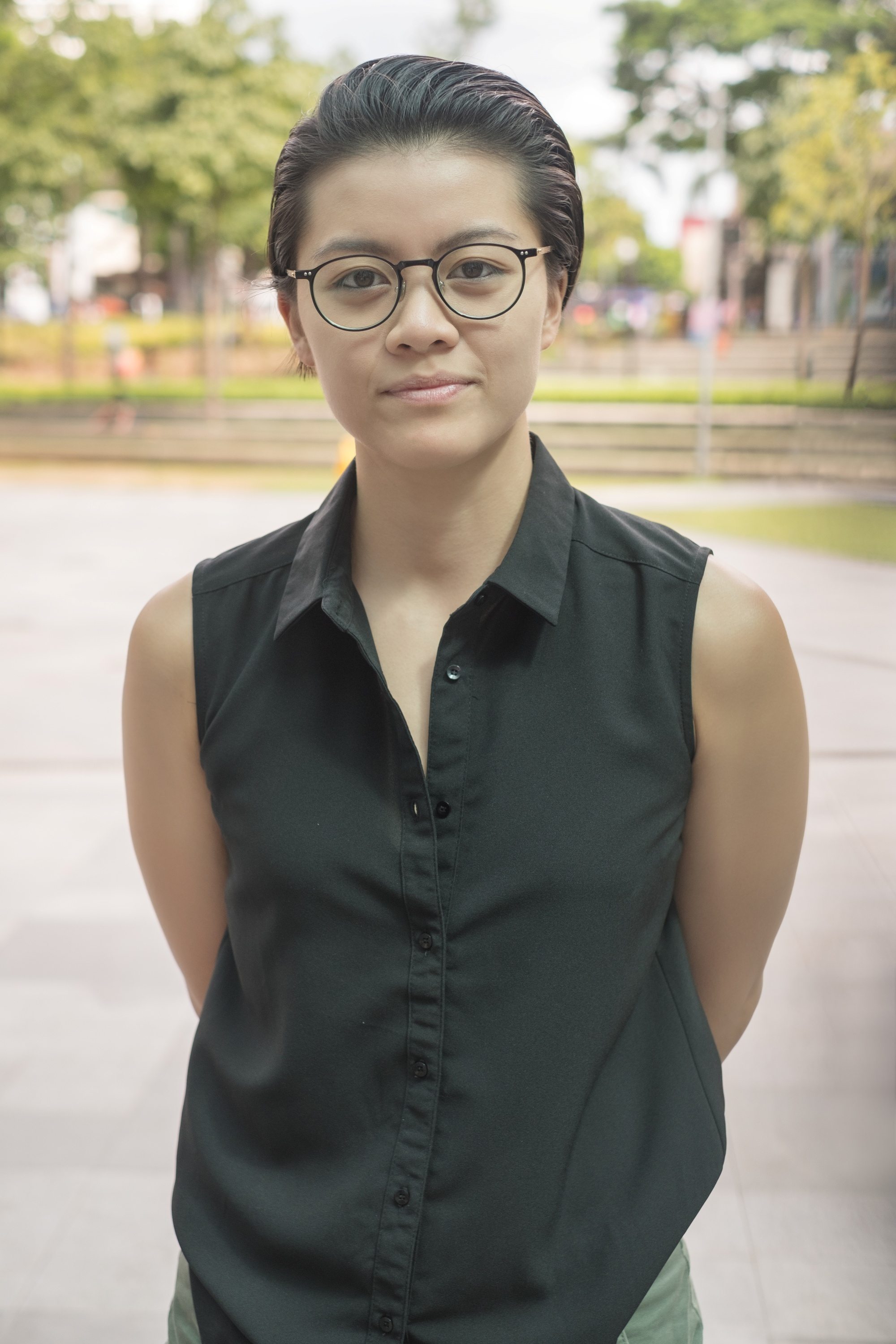 This simple, gender-neutral hairstyle will only take you a minute or two to do. Just comb your hair back and spritz hairspray to keep your hair in place. That's it!
Editor's tip: Rock your slicked-back 'do with the help of TRESemmé Compressed Micro Mist Smooth Hold Hairspray. It gives your hair light coverage and an invisible hold that helps smooth and sleek hairstyles last for hours. 
2. Asymmetrical Pixie Cut
This haircut is parted on the side to showcase extremely short hair on one side and longer hair on the other. It can also help highlight your hair's natural volume and bounce.
3. Curly Pixie Cut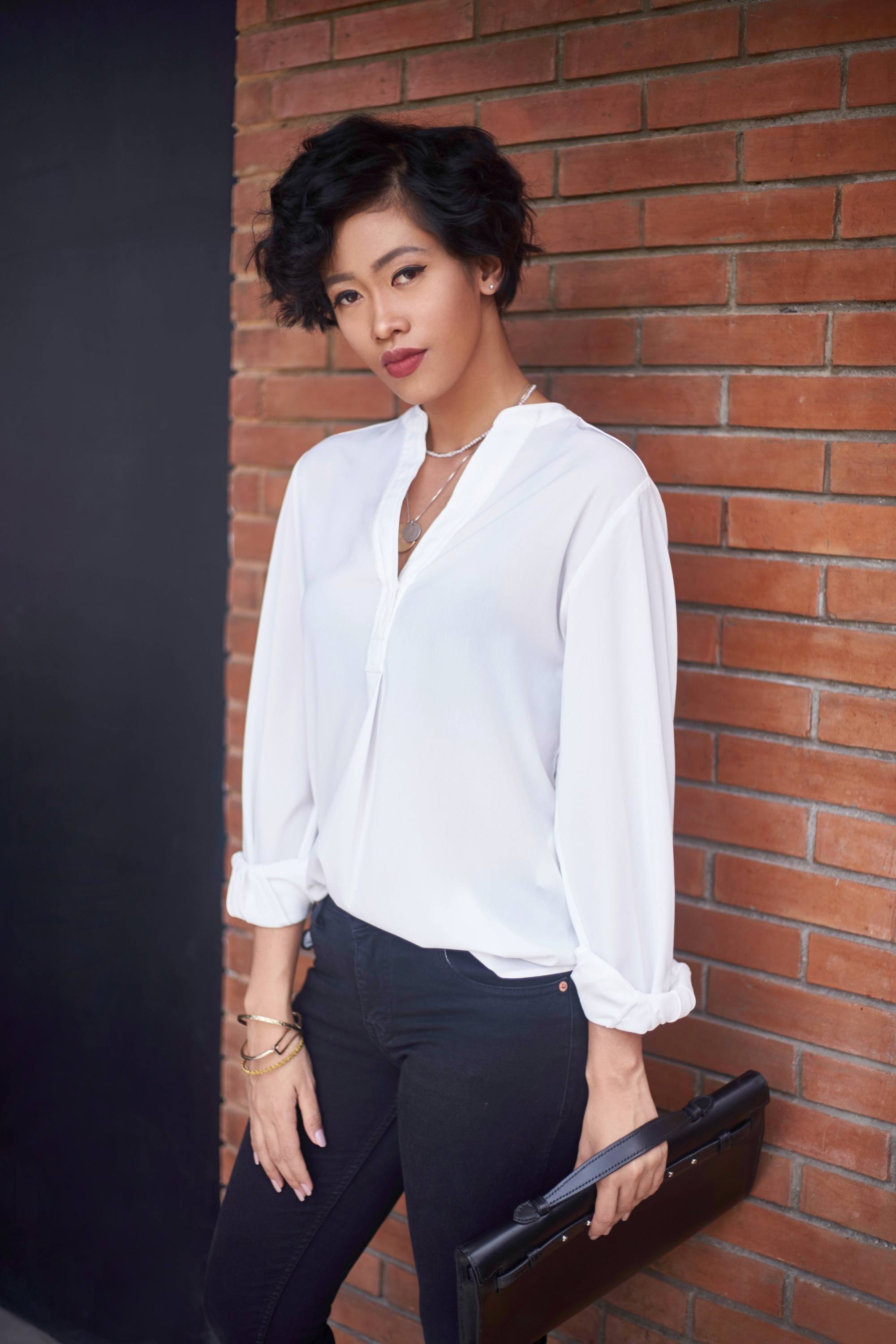 If you want to showcase more of your natural curls, you can get a pixie cut with sides that reach your ears. Scrunch your hair while applying a dollop of hair mousse to keep your curls smooth and well-defined.
Editor's tip: Naturally curly hair is prone to dryness and frizz, that's why it's important to keep your curls well-moisturized. We recommend using Dove Nourishing Oil Care Keratin Tri-Silk Serum Shampoo every day. It has the combined power of keratin, fiber actives, and serum ingredients that instantly repair damage, deeply nourish and protect your hair, and leave it extra beautiful. This shampoo also has weightless Nutri-Oils that help restore hair smoothness and leave your hair extra nourished, bouncy, and glossy. 
4. Mullet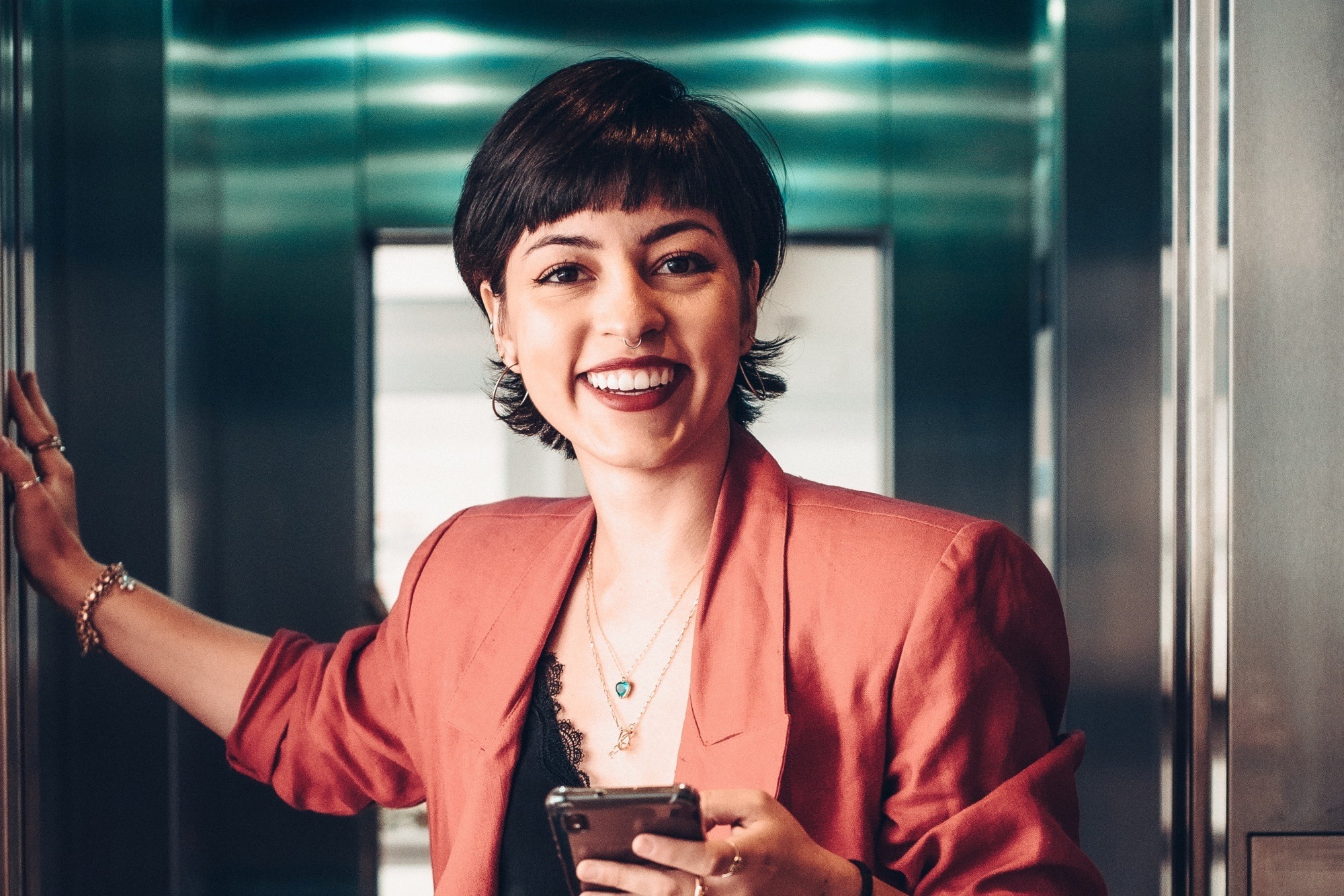 This androgynous haircut is not just a relic from past decades. In fact, it's becoming uso again; you probably even saw it in one of the TV series you had binge-watched. The mullet adds a vintage flair to your look, making it a trendy 'do for men and women alike.
5. Mullet With a Long Back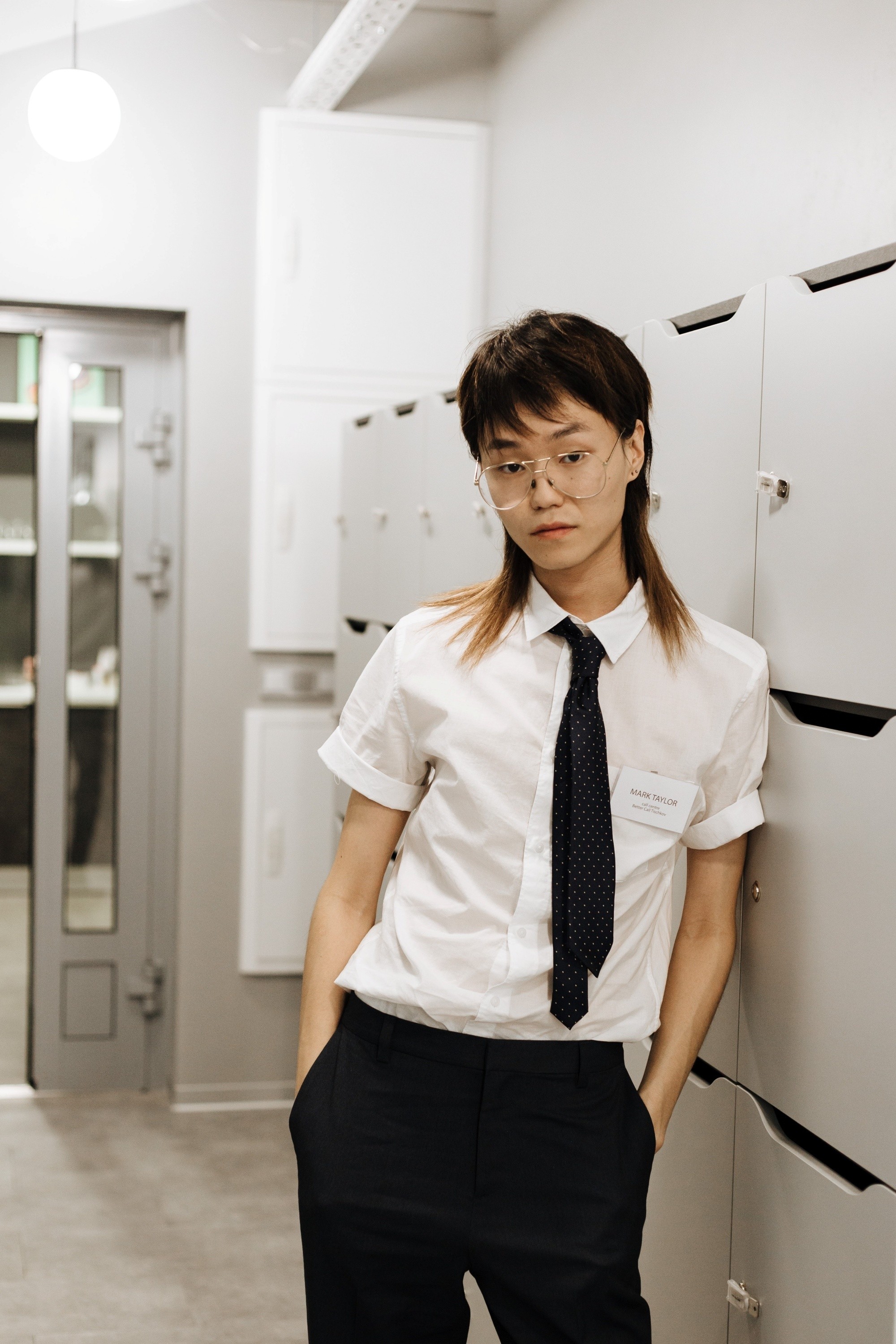 You can also wear the mullet haircut with longer hair covering your nape. The layers from your crown down to the tips of your hair distribute the volume and give your mullet a unique shape.
6. Pixie Bowl Cut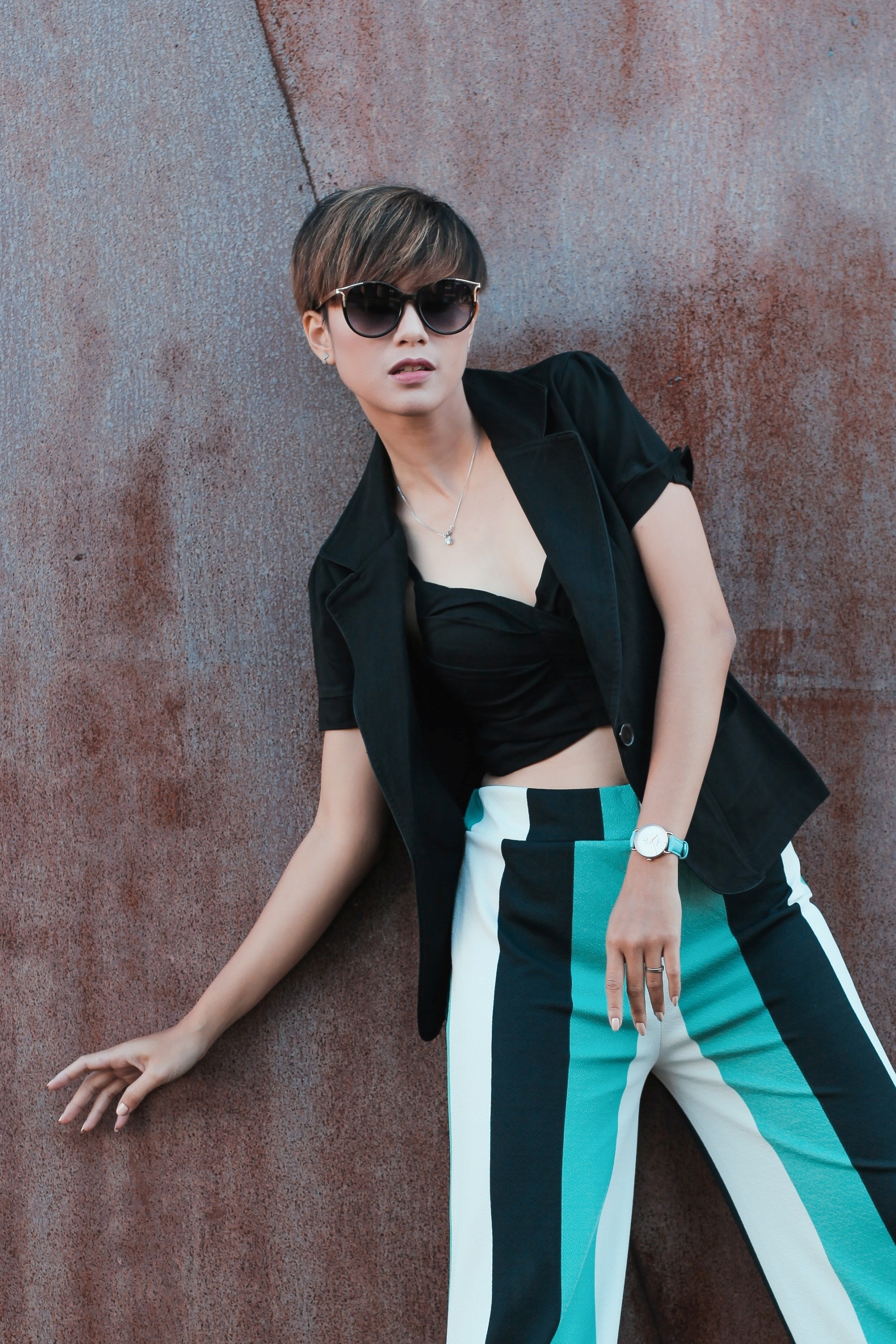 This variation of the bowl cut has the shape of the pixie cut and has textured tips that reach your eyebrows and the top of your ears. Highlights add dimension and keep this haircut from looking flat.
7. Pixie Cut With Quiff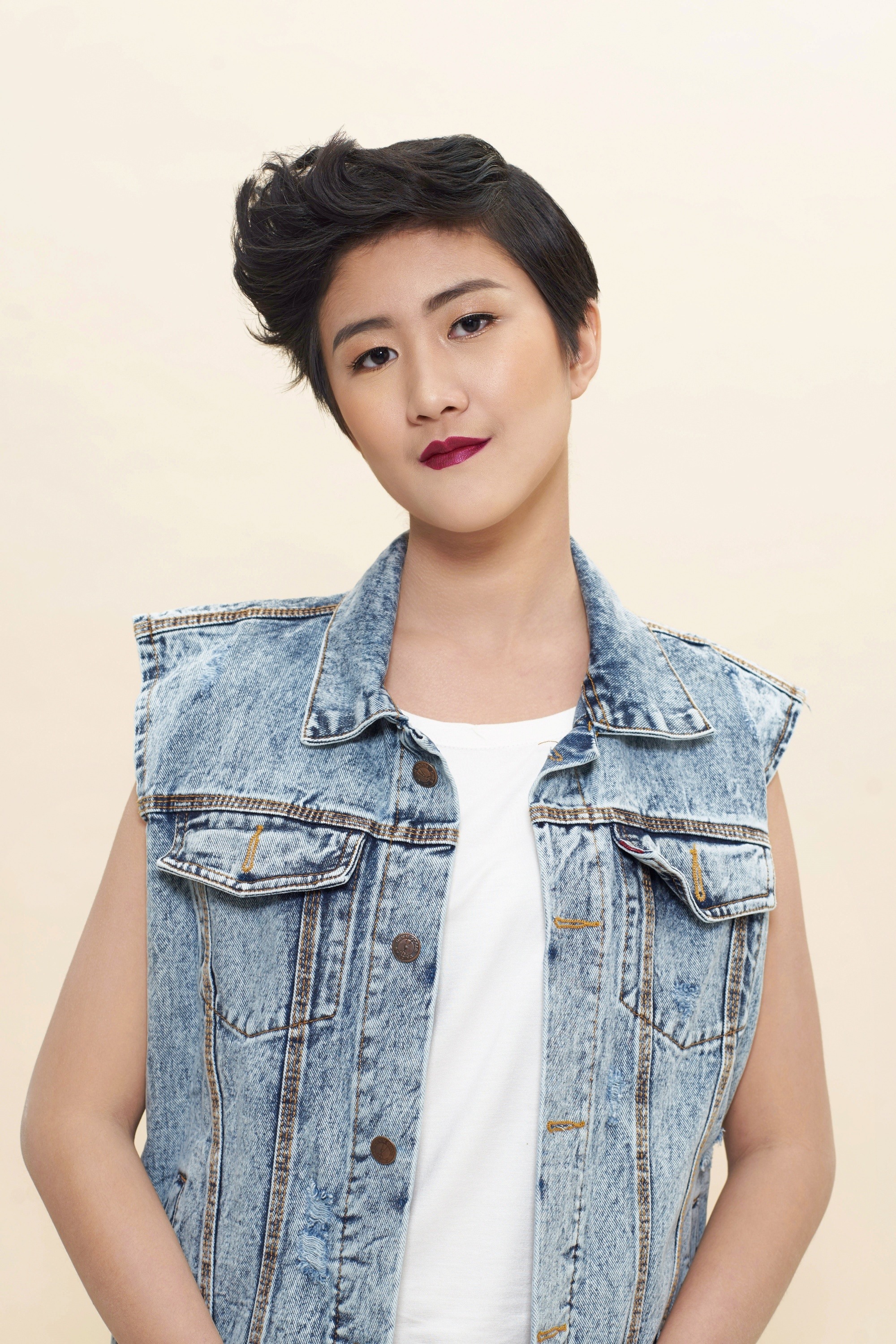 Add height to your 'do by ironing the front section of your hair upwards to create a quiff. Spritz it with a generous amount of hairspray to keep your hair in place for hours.
8. Messy Half-Up Bun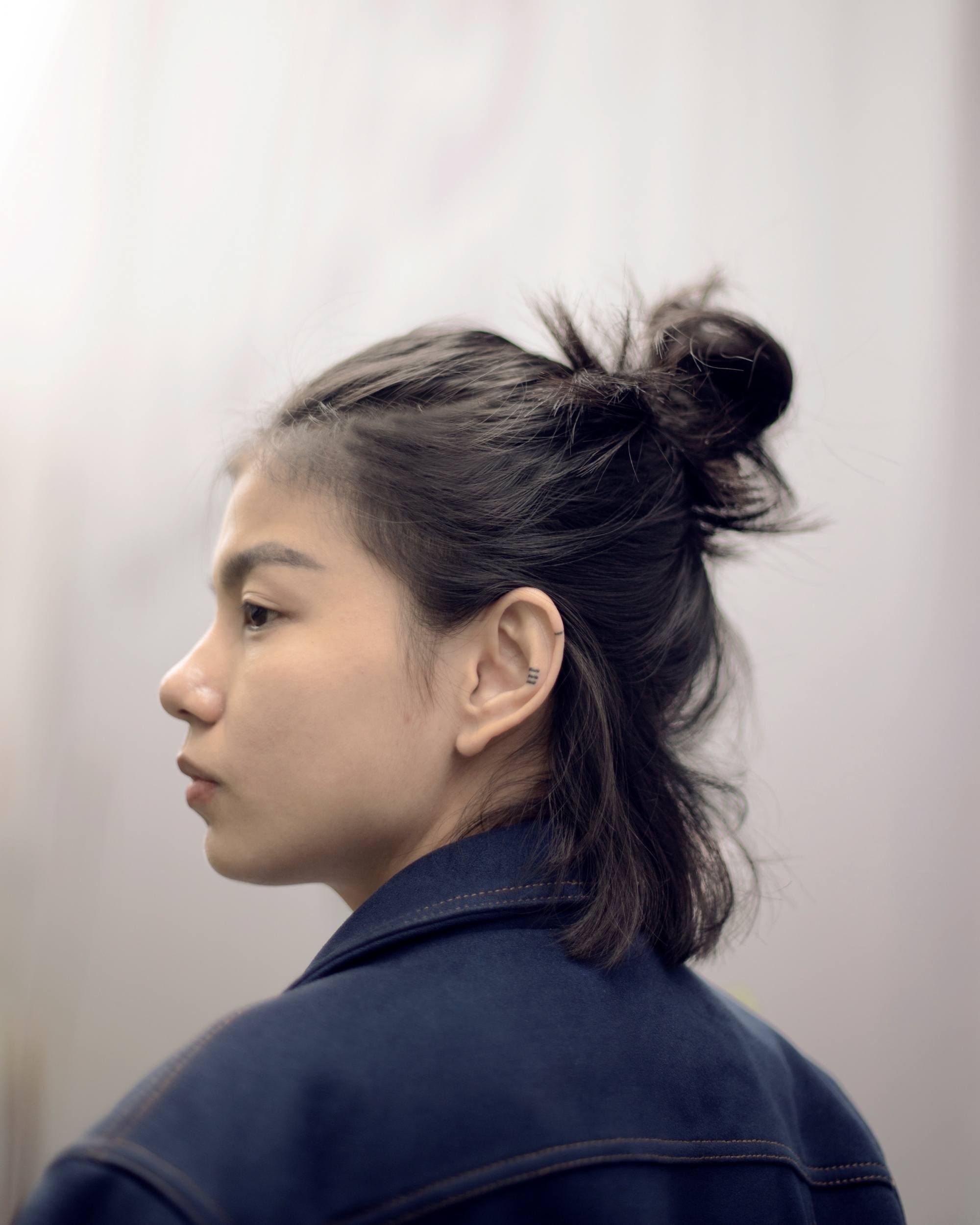 You don't even need a comb to create this androgynous hairstyle. Just gather your hair on the crown of your head and tie your hair without pulling it all the way through to create a bun shape. It's an easy and practical hairstyle for both men and women.
Editor's tip: Tying your hair often can make your strands brittle and prone to breakage. To protect your strands from hair fall, use Cream Silk Triple Keratin Rescue Ultimate Hair Fall Defiance Ultra Conditioner. It has revolutionary fiber actives that penetrate up to a cellular level to make hair stronger and prevent breakage. 
9. Messy High Bun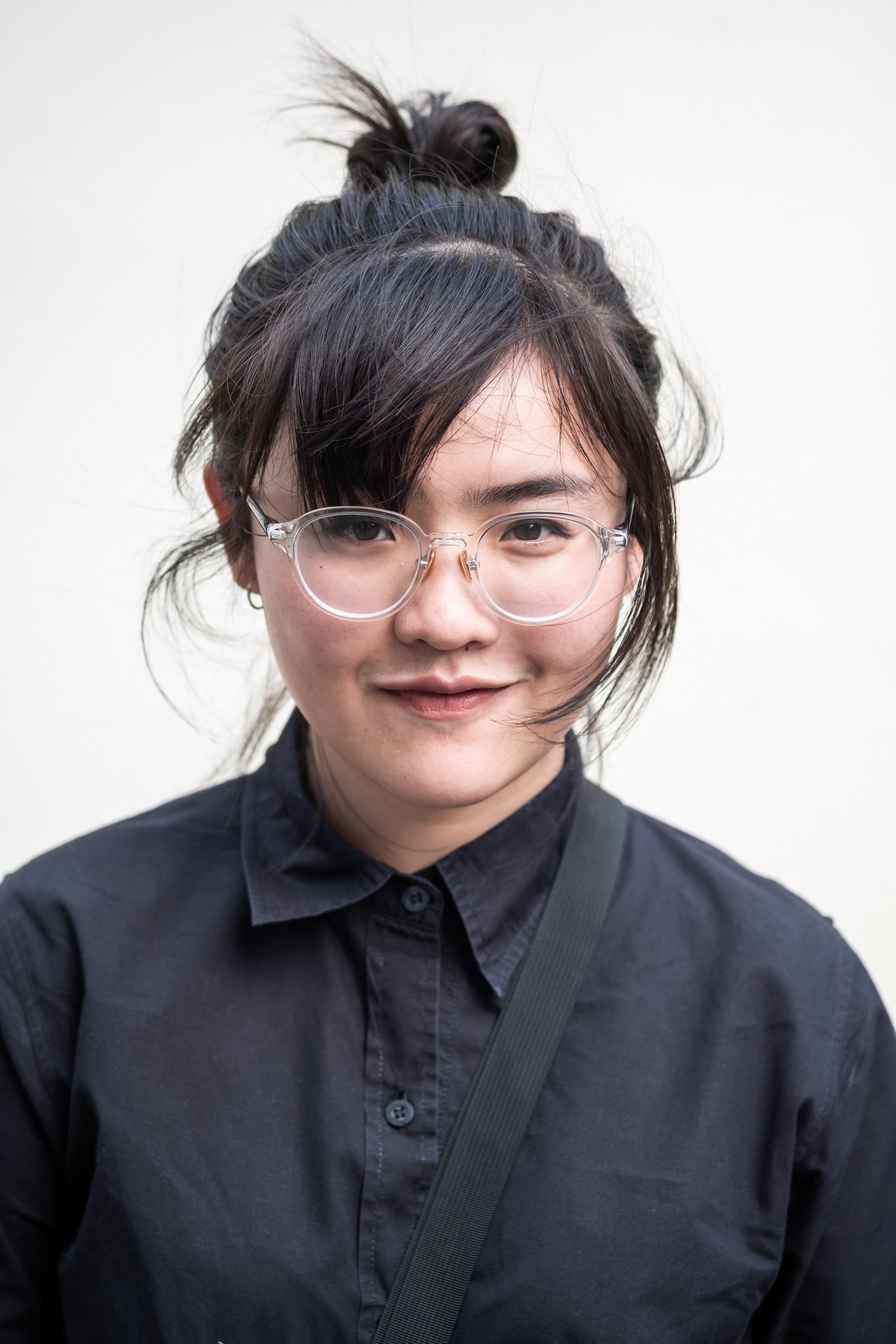 You can put all of your hair up to keep strands off your nape, especially on hot days. If a portion of your hair is too short to be included in your bun, use bobby pins to put loose strands up.
10. Short Hair With An Undercut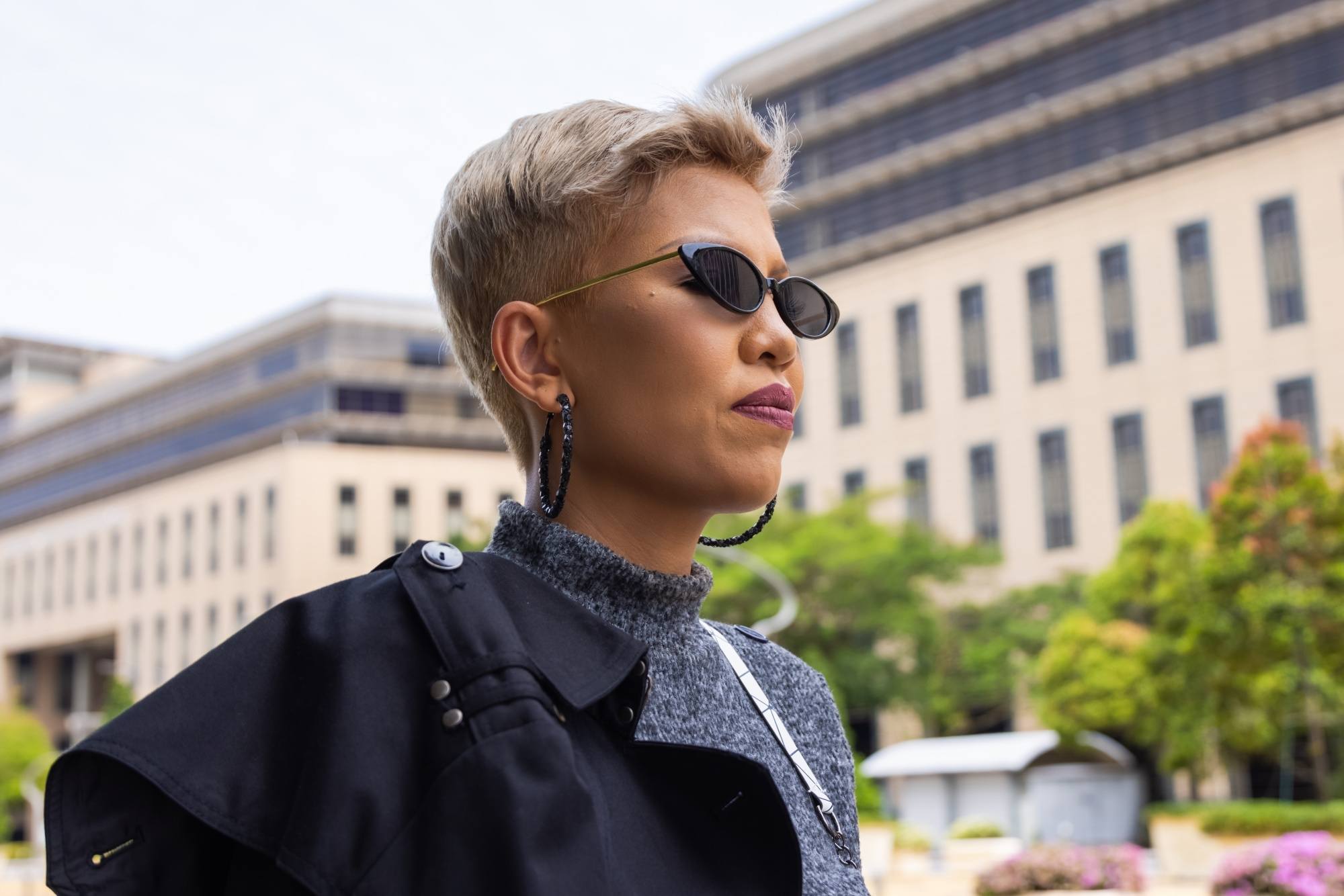 Undercuts make a short haircut bold and edgy. Shaving the hair on the side of your head and on your nape also helps highlight your facial structure, letting you show off your gorgeous jawline and cheekbones.
11. Short Messy Hair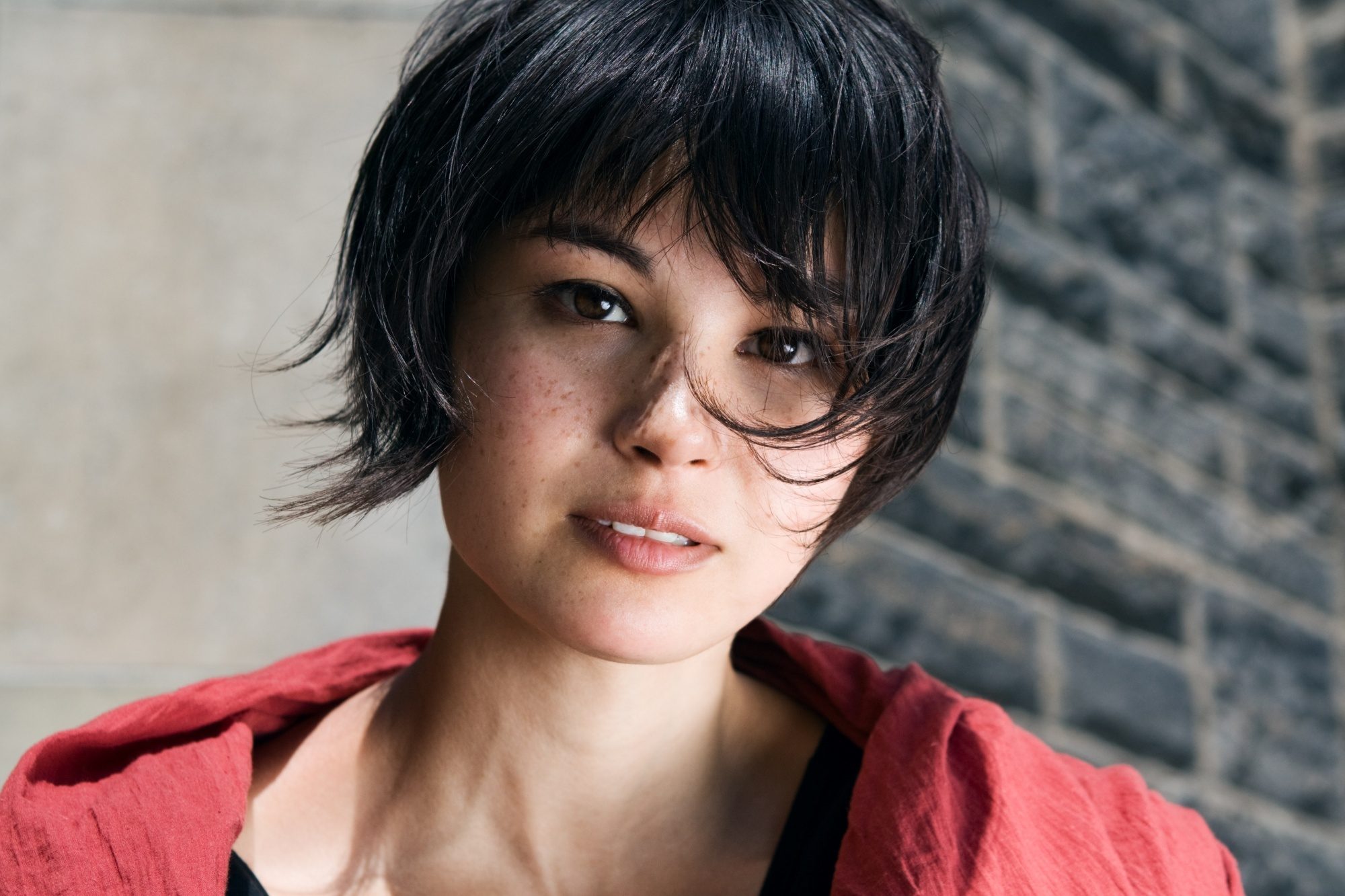 Go for this androgynous hairstyle when you're in the mood for a bedhead look or when you're having a bad hair day.
12. Tousled Hair With Beanie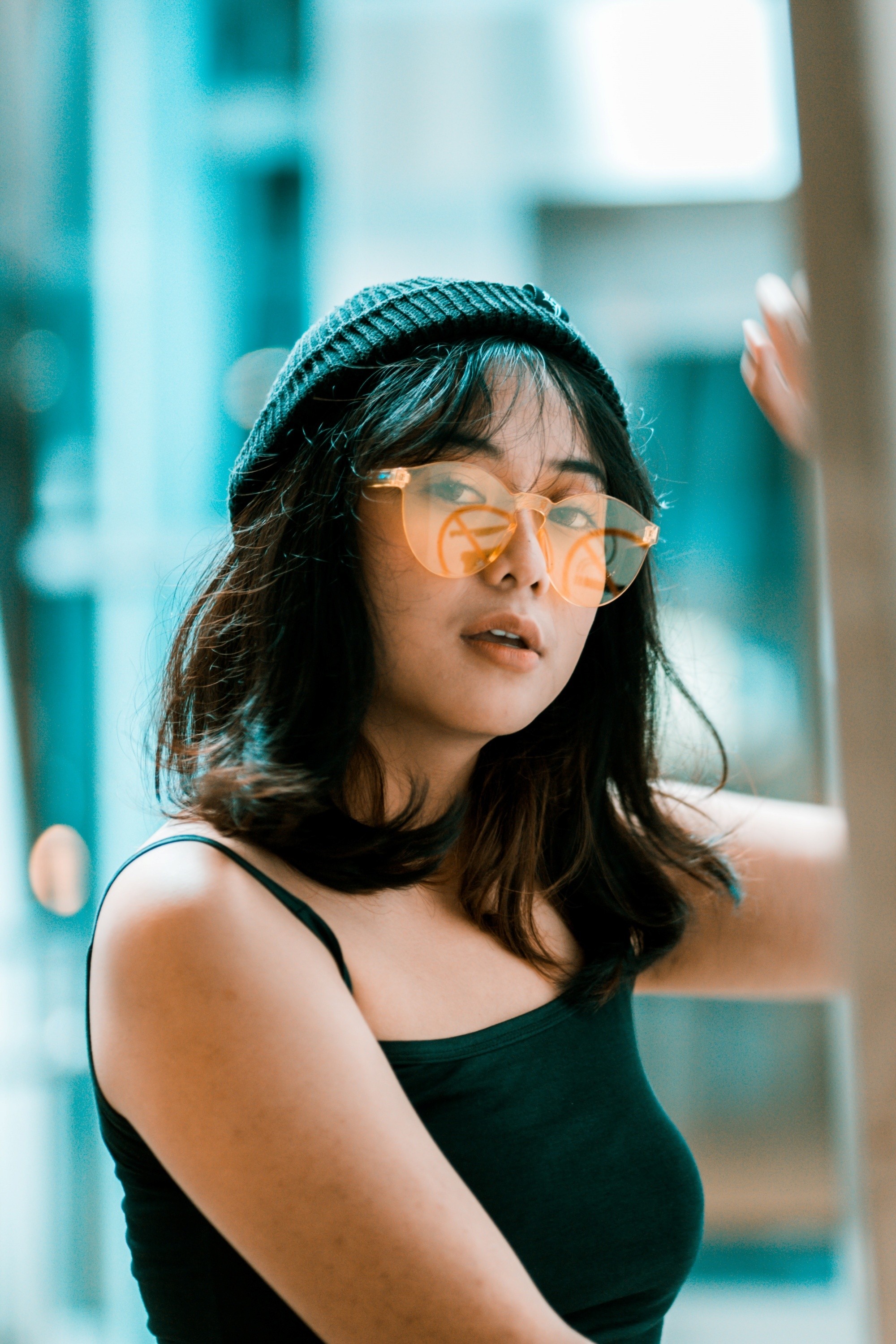 Long hair is for both men and women. Create a no-fuss but edgy hairstyle by simply scrunching your hair to create a tousled look and putting on a beanie.
13. Short Hair With Beanie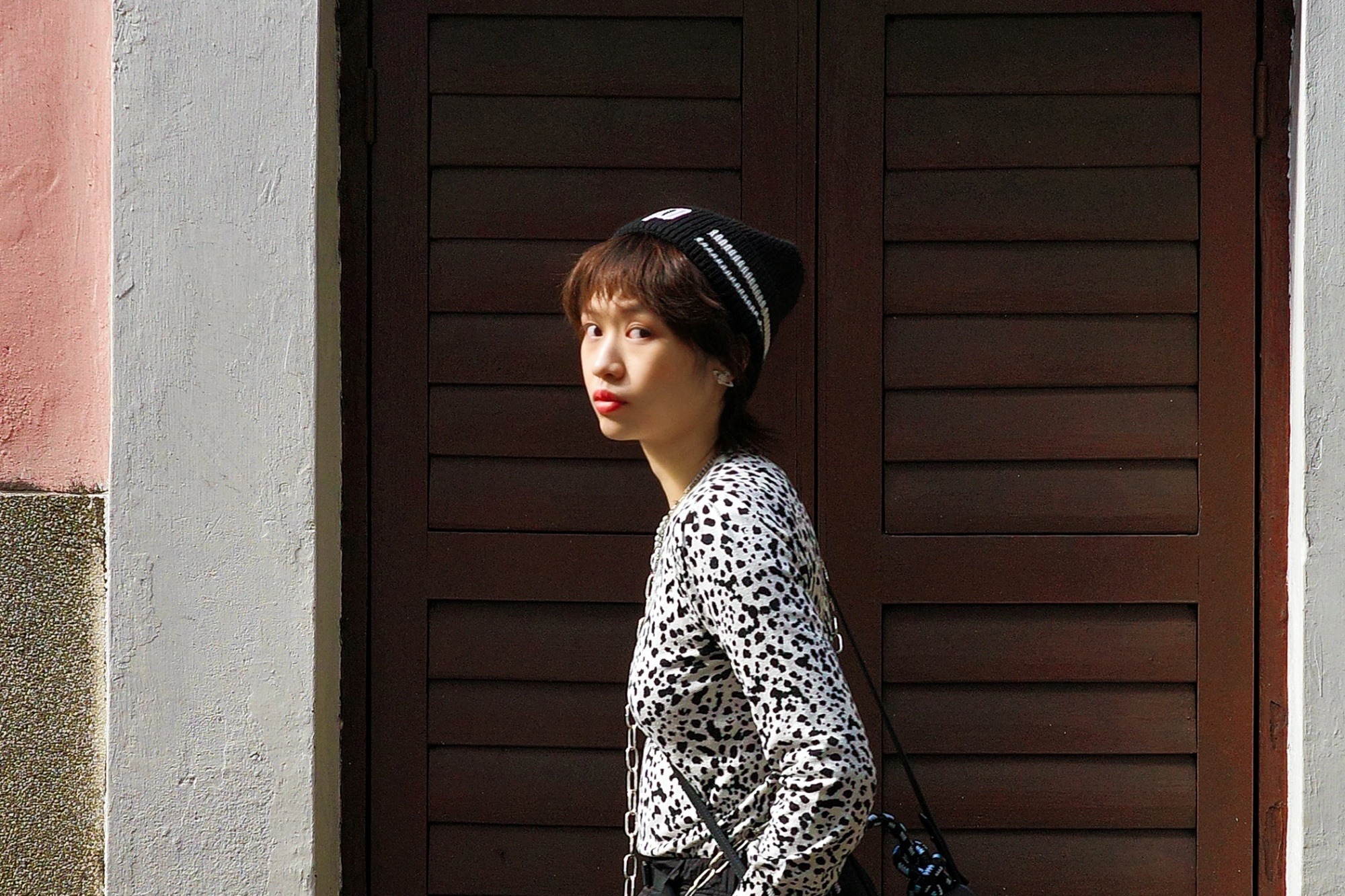 Got a bob? How about a mullet? Whatever short haircut you have, you can make it look edgy by wearing a beanie. This headgear suits a grunge aesthetic, too!
14. Curtain Hairstyle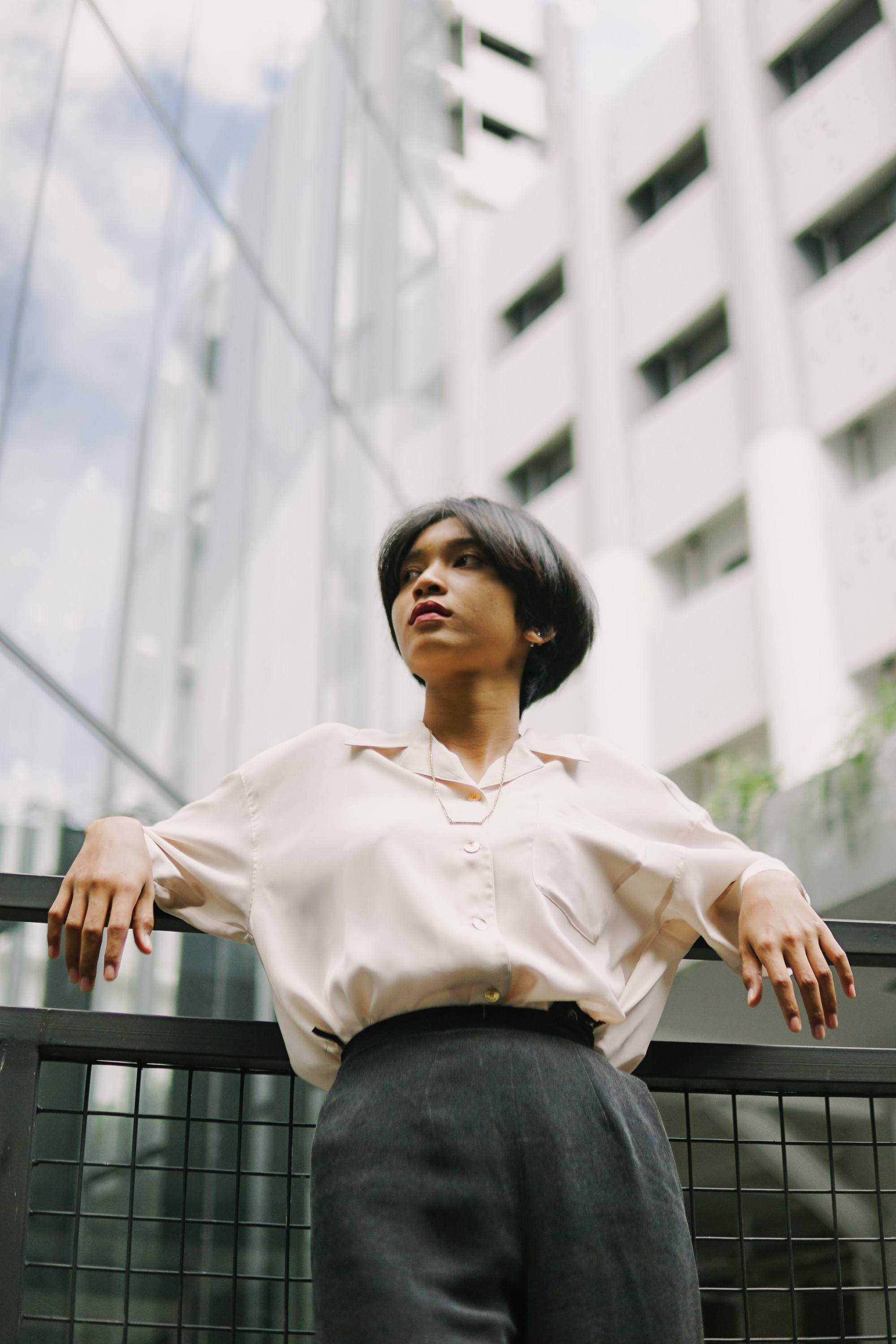 Remember that kachupoy look that was popular in the '90s? Anybody can rock that, regardless of gender. It adds volume and bounce to short hair, giving it movement.
15. Wispy Curtain Hairstyle
Add texture to your curtain hairstyle by finger-combing it. The result is a laid-back look perfect for chilling out in style.
16. Shag Haircut
This choppy, feathered haircut consists of textured layers and a fringe that may or may not cover the entire forehead. It was popular in the '70s, but it's making a comeback now with a modern, less messy version.
17. Short Pixie Cut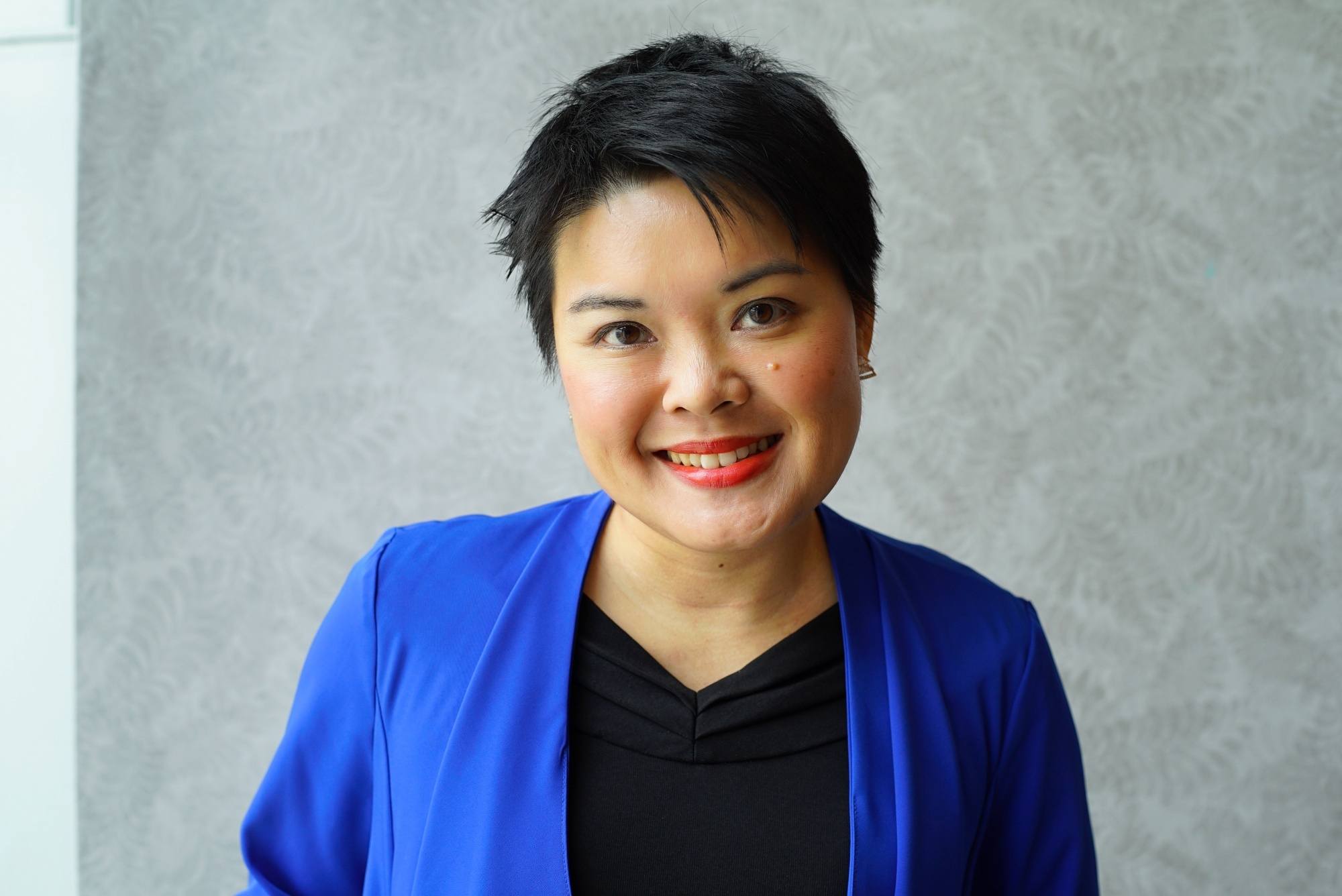 This type of pixie cut has shorter layers. It doesn't have a fringe⁠—whether fully covering the forehead or swept on the side⁠—that other pixie cuts have. This is a great option if you want an androgynous haircut that requires minimal to no styling.
18. Pixie Bob With Curtain Bangs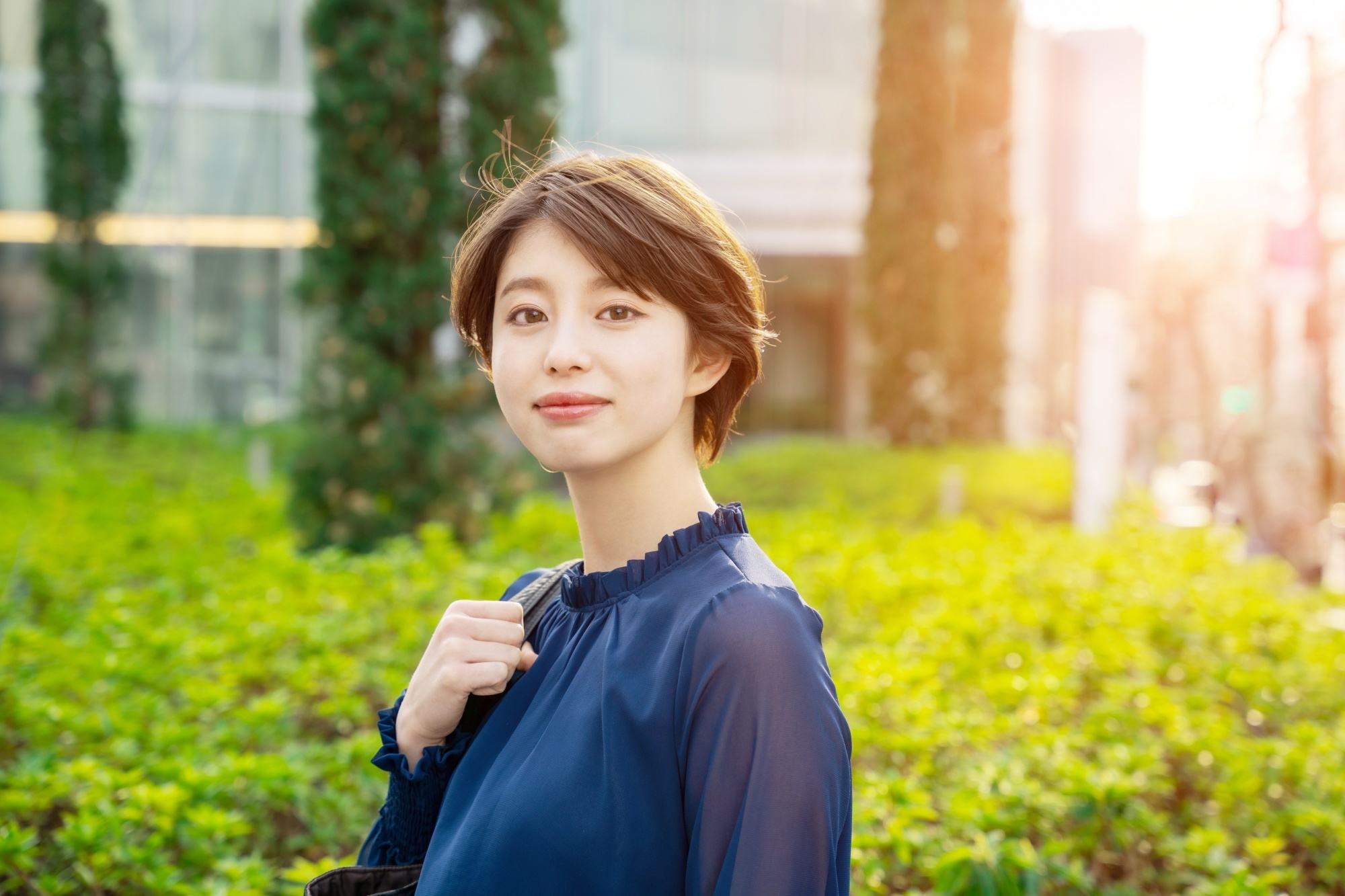 Fond of short hair with curtain bangs? Try this haircut. It has the structure of a pixie cut, but its length resembles that of a bob. Meanwhile, the long bangs framing your face make this haircut look fresh and youthful.
Ready to rock androgynous haircuts? Take your pick from these gender-neutral hairstyles and own your look!
Prev Article
Next Article
Gallery
Hairstyles for oval faces: What looks great on this versatile face shape
What are the best hairstyles for oval faces? Read on to find out. 
See article