6 Yummy Pastel Hair Colors to Try Now
How would you like to try pretty pastel hair colors? In case you're looking for inspiration, we've got the yummiest shades right here!
You seldom see someone walking around with cotton candy pink hair, but when you do, you can't help but do a double take. It takes a lot of courage to wear an unconventional hair color, and that's what makes you special once you decide to go for it. If you've been itching to try a new hair color but are still having second thoughts, check out these cool pastel hair colors that will definitely make you say, "Yes!"
Pretty Pastel Hair Colors to Inspire You
1. Pastel pink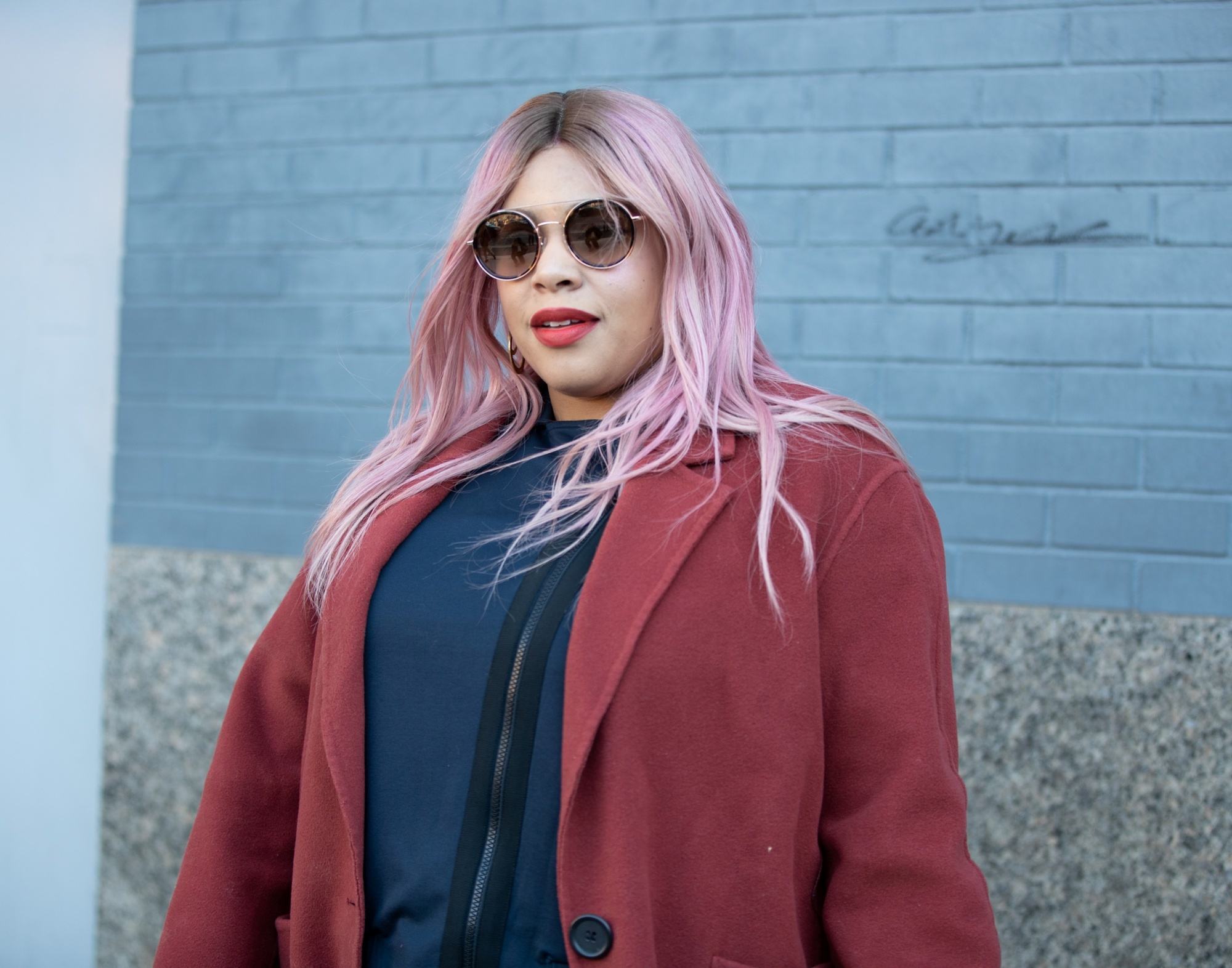 It's pink. And it's pastel. What's not to love? While pastel hair colors generally make a style statement, this pretty pink hue is not too loud, so it lets your girly, kikay personality shine through.
2. Lavender
For a pastel hair color that's a mix of edgy and girly, go for lavender. You can easily manipulate your look by playing with different combinations. Pair it with a blunt cut if you want to turn up the sharpness, or go for a feminine style like luscious waves for a sweeter vibe. If you love this color, you might want to check out other shades of purple hair, too.
Editor's tip: Always use hair products that are specifically formulated for colored hair so your shade doesn't fade easily. We recommend Cream Silk Color Protect Conditioner—it'd protect your pastel hair color and enhance its vibrancy.
3. Peach
If you're not a fan of pink, this beautiful peach hue is a sweet alternative. It's very tasteful, adult-appropriate, and totally wearable—perfect if you want to be trendy but subtle.
4. Mint
Fantasizing about getting green hair? Let us give you a gentle push by showing you how pretty mint hair can be! It's a fresher, more youthful take on the green hair trend, and it even makes you look ethereal. Rock this hair color together with well-defined eyebrows and eyeliner, and get the fun started!
5. Ice blue
If you're looking for another hair color that's cool to the eyes, try ice blue. It's hip and edgy, especially when worn together with short hair. With a hair color as light as this, your tresses tend to look flat and limp. Beat this hair problem with a deep side part and blow drying at the roots while brushing to give your hair more volume.
Editor's tip: Don't forget to spritz TONI&GUY Heat Protection Mist on your hair before blow drying to prevent heat damage. 
6. Two-toned hair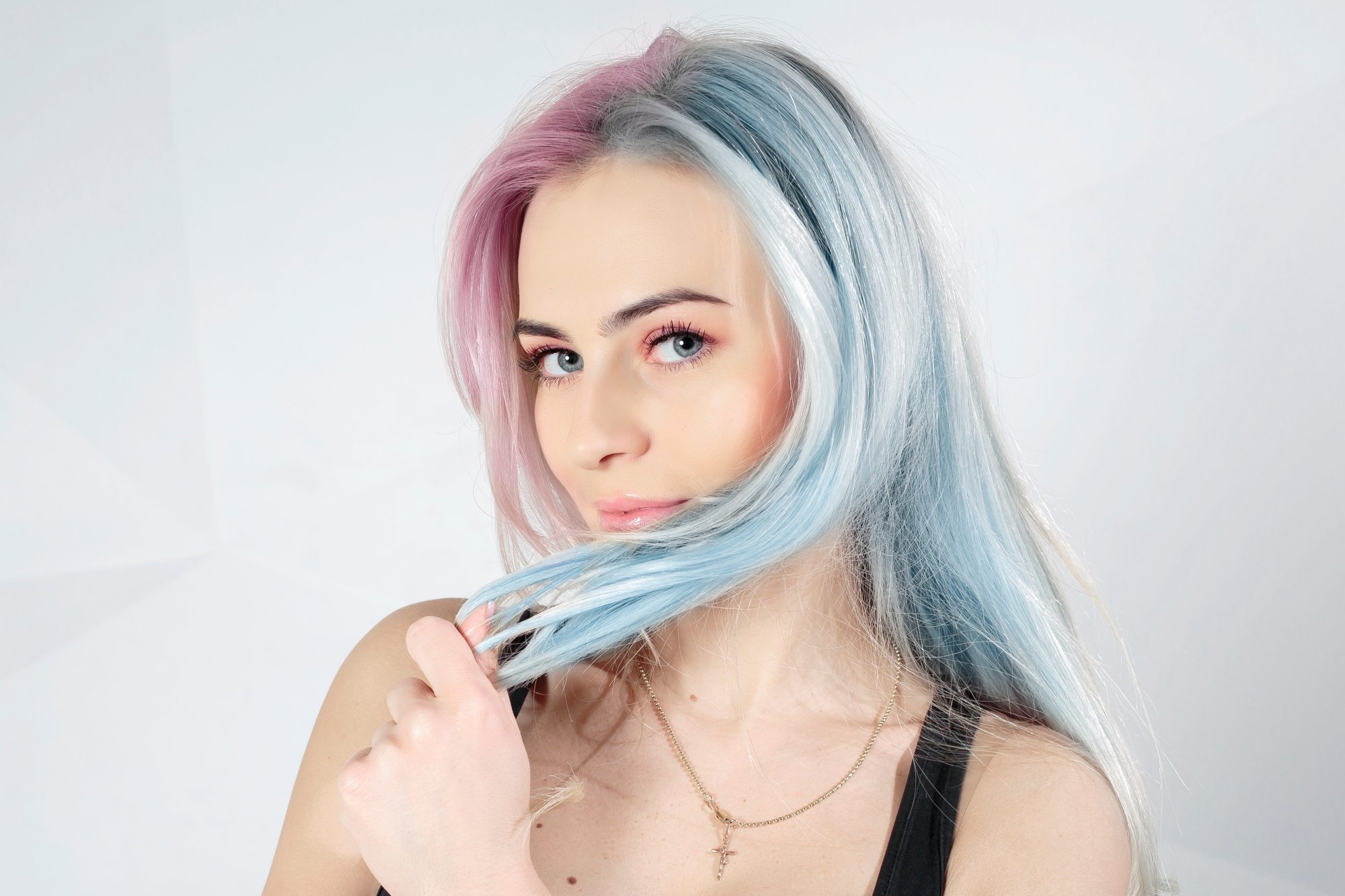 Combine two pretty pastels to get magical-looking, unicorn hair! With two-toned hair, you'll be making a statement even if you're wearing a basic tank top and jeans. To balance this striking look, keep your makeup minimal and neutral so you won't look overdone.
Editor's tip: Treat your locks with TONI&GUY Damage Repair Mask once a week to restore lost moisture and minimize damage caused by hair coloring.
Now, are you ready to try pastel hair colors? Give your dark hair a break and go for these sweet hues. Just remember to take extra care of your dyed and bleached hair to prevent damage, and you'll have no problem rocking any color you like.
Next read: Trying out different hair colors is fun and exciting, but frequent coloring can damage your strands. Find out how often you should color your hair so your tresses stay healthy, too. 
Prev Article
Next Article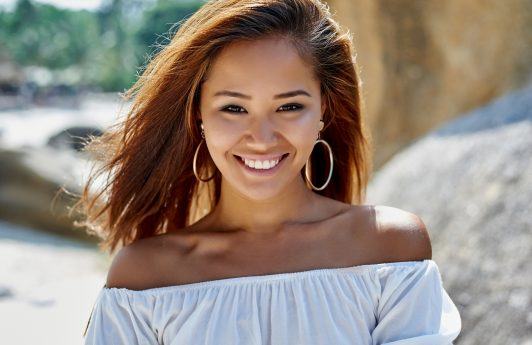 Gallery
25 Best Hair Colors for Morena Skin in 2023
Bring out the beauty of your morena complexion with these hair colors for women.
See article