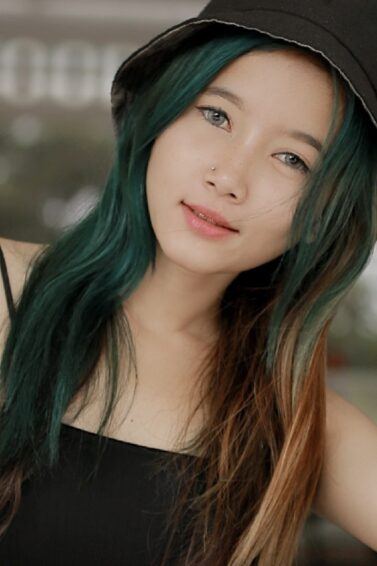 Two-Tone Hair Color Ideas for a Bold and Beautiful Look
Can't pick between two hues? Get them both! Here are color combos you can try.
Imagine this: You've scheduled an appointment at your favorite salon for a hair coloring session. You already know what color you want. But when you get there, you become undecided as you see another customer with a different (and pretty!) hair color. But you don't have to panic, because here's the solution: two-tone hair color.
As the name suggests, two-tone hair color consists of two hues in one look. It comes in different styles. You can use light and dark colors on each side of your hair to create contrast. You can also use different but complementary colors. If you're into monochromatic looks, you might enjoy using two shades of one color on your hair. No matter your chosen style, you'll get a two-tone hair color that gives you a unique look.
We've rounded up some ideas you can cop. Check them out.
Two-Tone Hair Color Pegs We Love
1. Black-and-Blonde Hair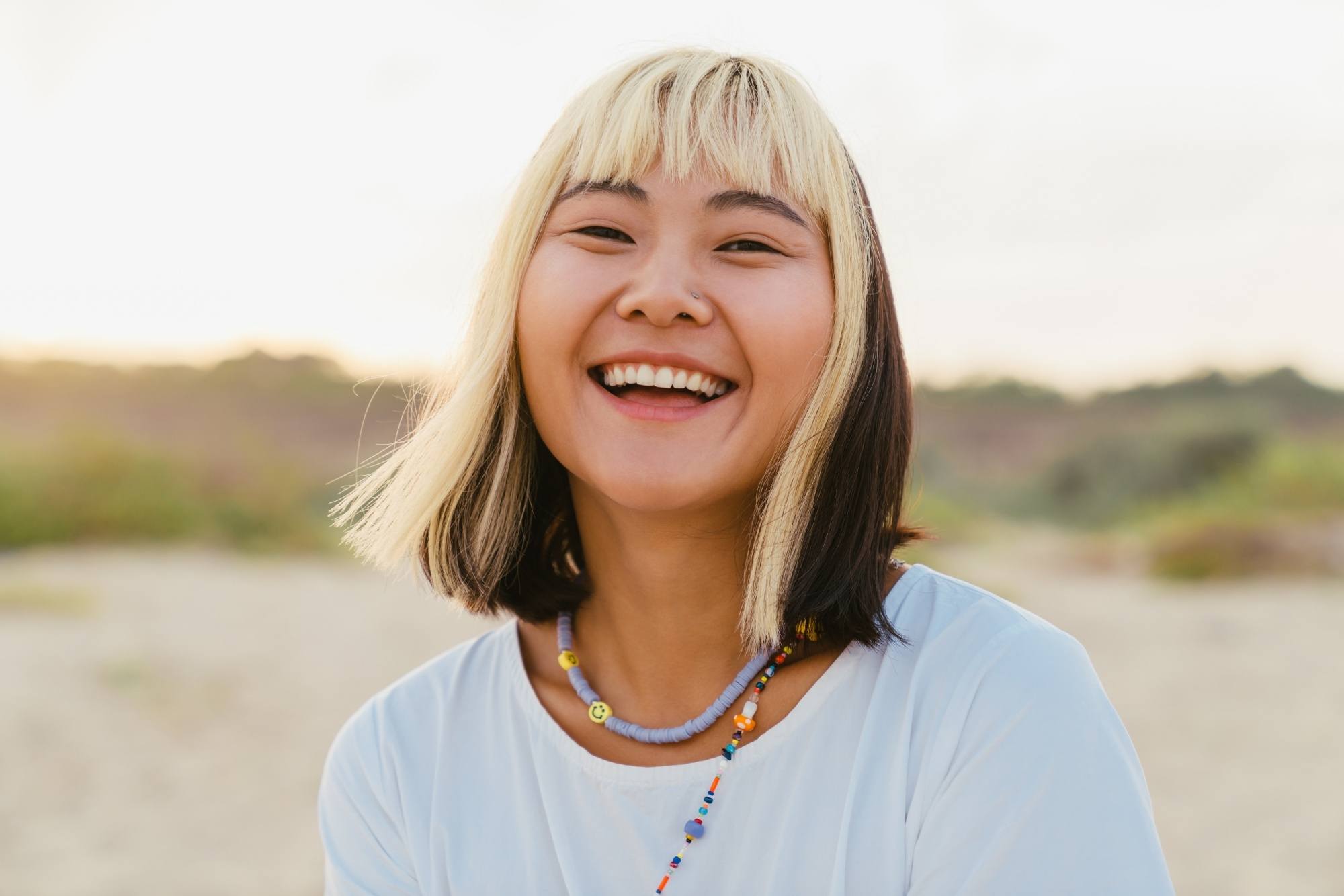 You don't have to let go of your naturally dark hair to try blonde hair color. Show off this combination by leaving the back half of your hair dark and dyeing the front half blonde. Choose a light blonde color, like platinum blonde or icy blonde, to define the contrast between the two halves of your hair.
Editor's tip: Keep your blonde hair from turning brassy with TRESemmé Pro-Color Series Blonde Brilliance Shampoo. Its purple formula neutralizes brassy tones, leaving your blonde and bleached hair beautiful for longer. It also has jojoba oil for moisture and shine. 
Pair TRESemmé Pro-Color Series Blonde Brilliance Shampoo with TRESemmé Pro-Color Series Blonde Brilliance Conditioner to get the best results. 
2. Black-and-Gray, Two-Tone Hair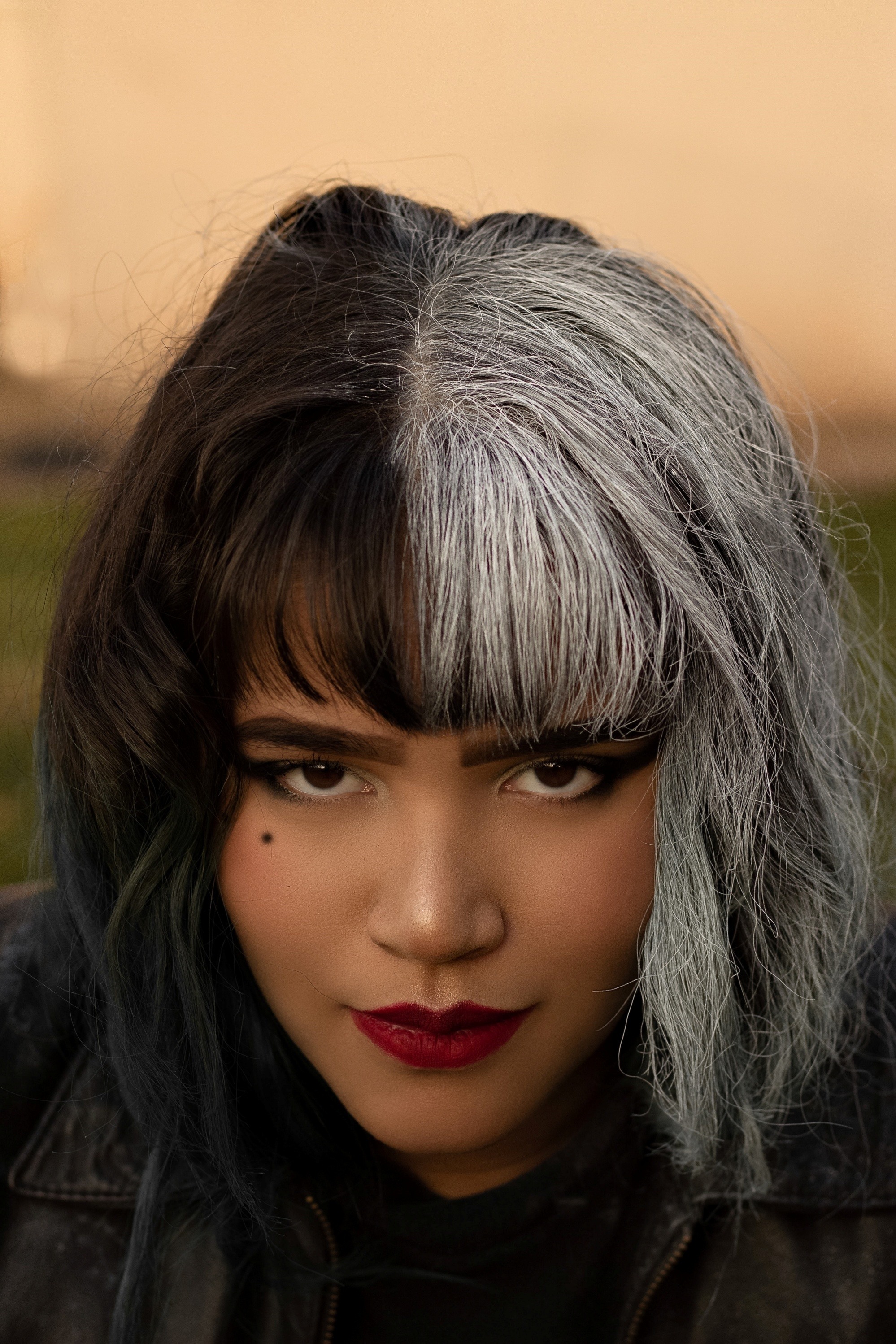 Create an edgy, movie villain-inspired look by combining jet black and ash gray hues on your hair. Wear this color combo on short hair with bangs to stay true to the character's hairstyle.
3. Green-and-Brown Hair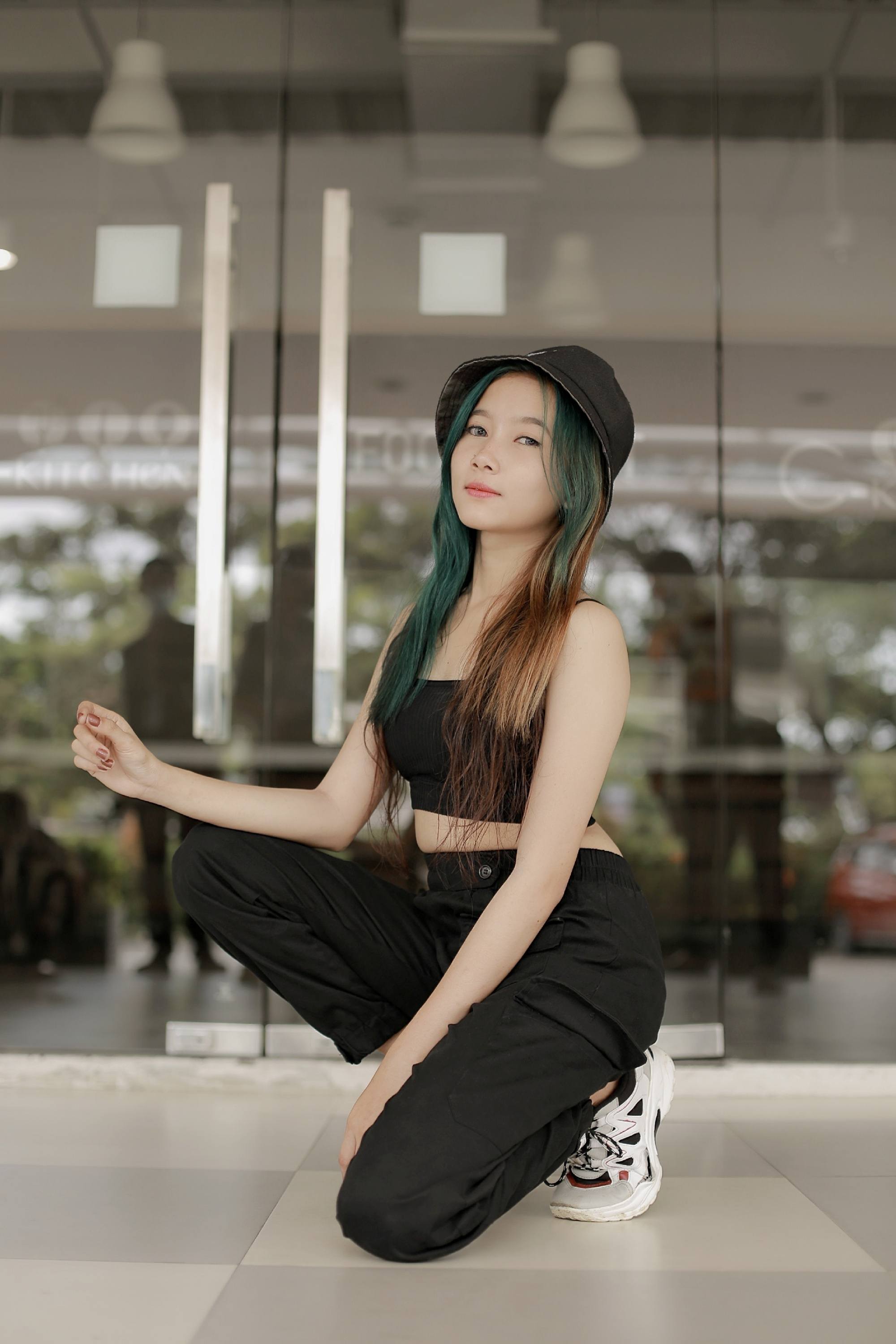 Try this earthy duo if you want something subdued but doesn't lack personality. Green hair gives you a mysterious vibe, while the brown side anchors it and makes your whole look hip and street-chic.
Editor's tip: Colored hair can be high-maintenance, so you need to elevate your hair care routine. Complement your shampoo and conditioner with Cream Silk Treatment Keratin Damage Repair. This daily treatment has keratin to repair the structure of your hair, reduce frizz, and leave it smooth. It also has collagen, which binds water to your hair, making it stronger. 
4. Purple and Pink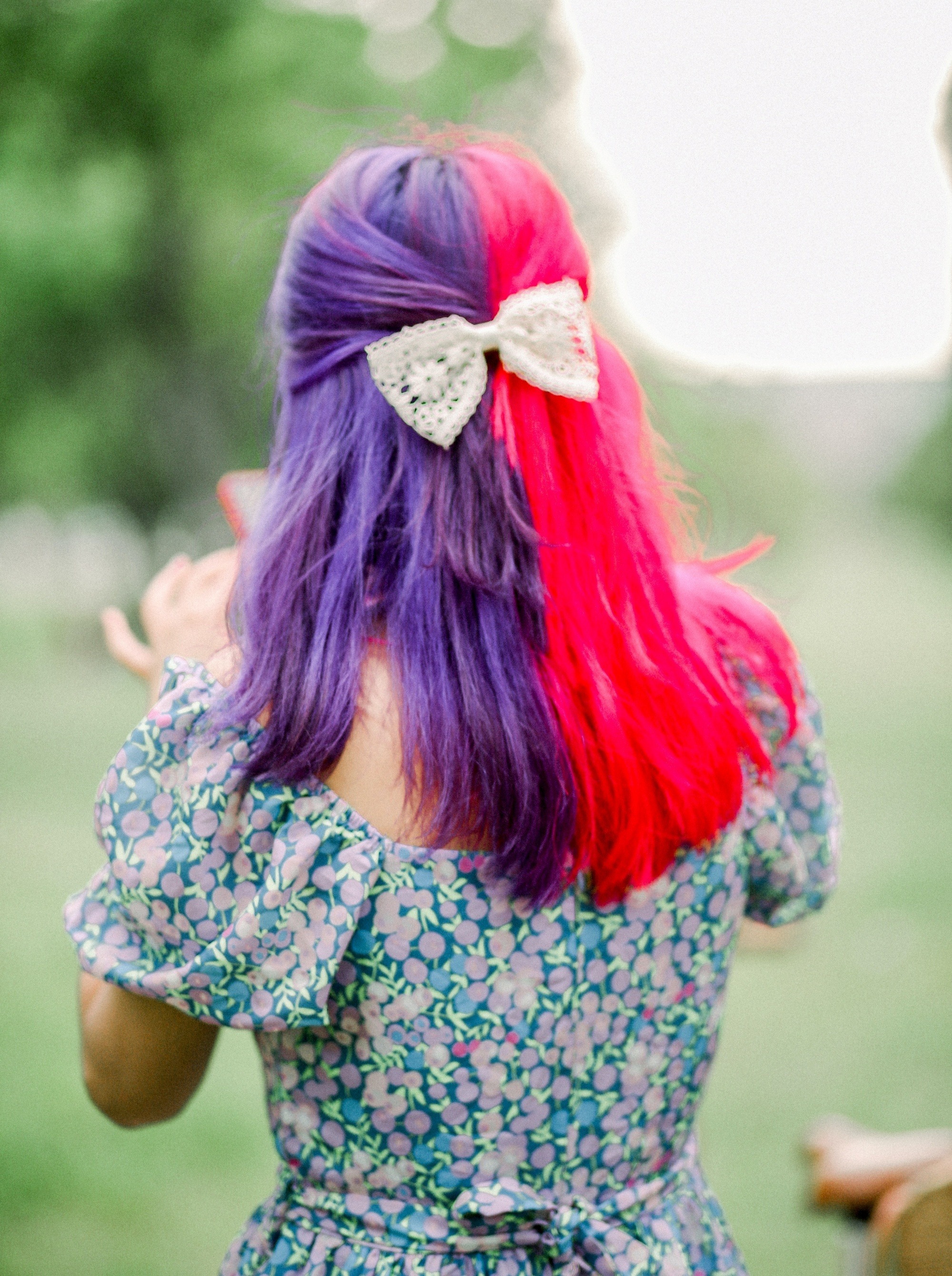 In the mood for something whimsical? This bright pink-and-purple combo gives you just that. It's also playful, livening up your whole look. If you want to wear hair accessories like hair clips, choose neutral-colored ones, so they won't compete with your vibrant hair color.
5. Pastel Pink and Green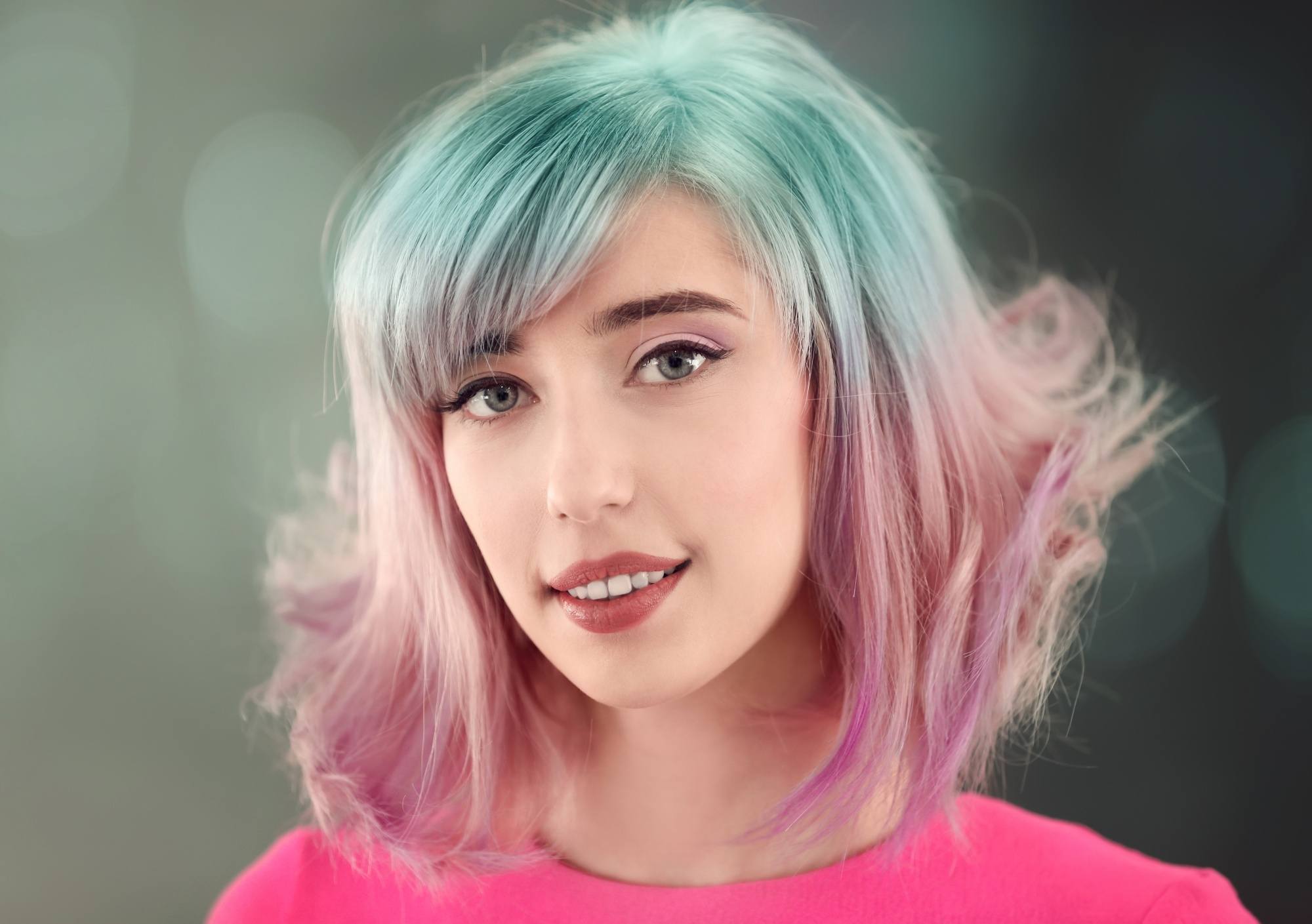 Wear two pastels like mint green and cupid pink on your hair for a sweet and dainty look. Pair this combo with a short haircut to make your 'do fresh and trendy.
6. Red and Moss Green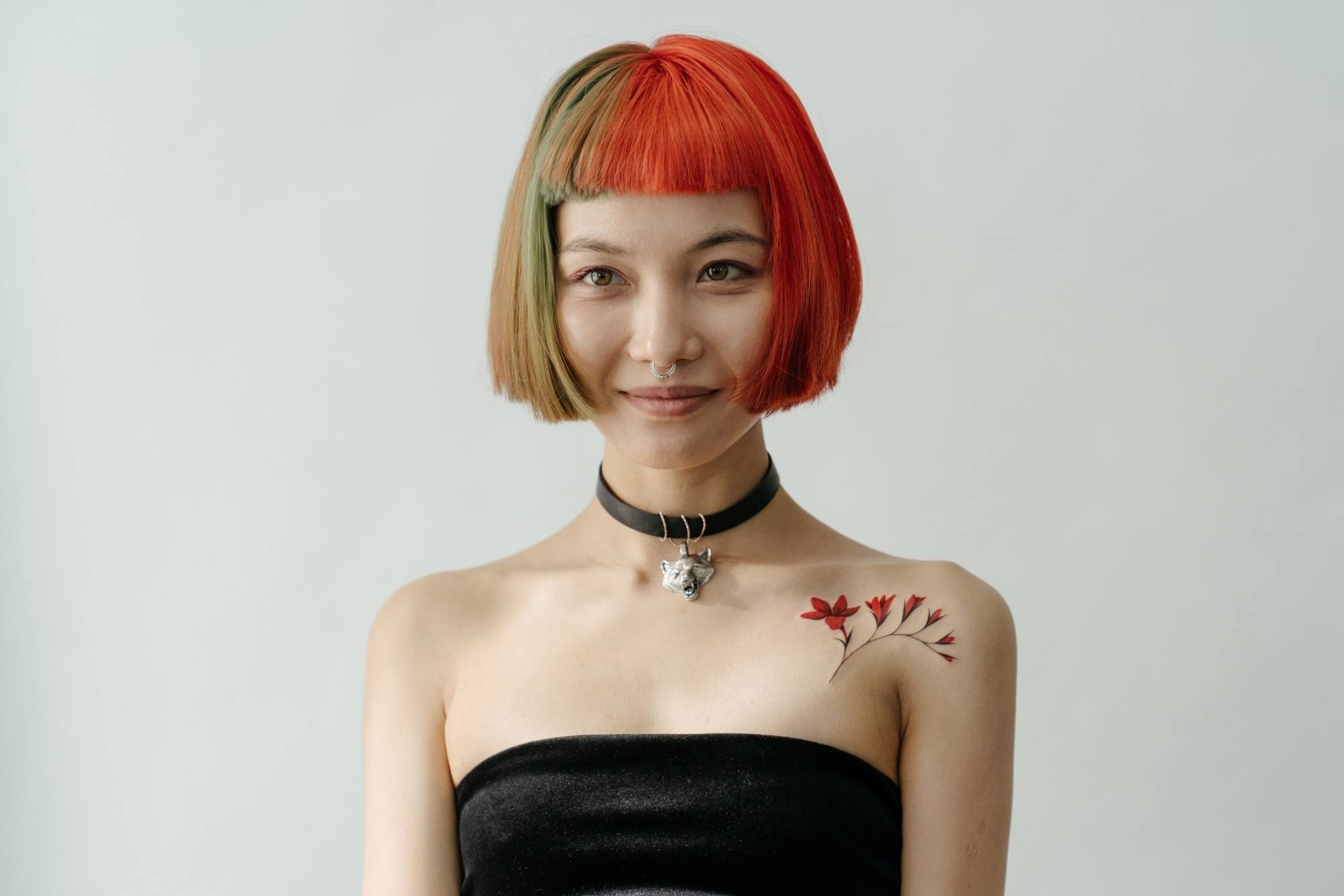 Balance out your vibrant red hair by dyeing the other side moss green. The result is an edgy look that's equal parts fiery and earthy.
7. Red Orange Underlayer Hair Color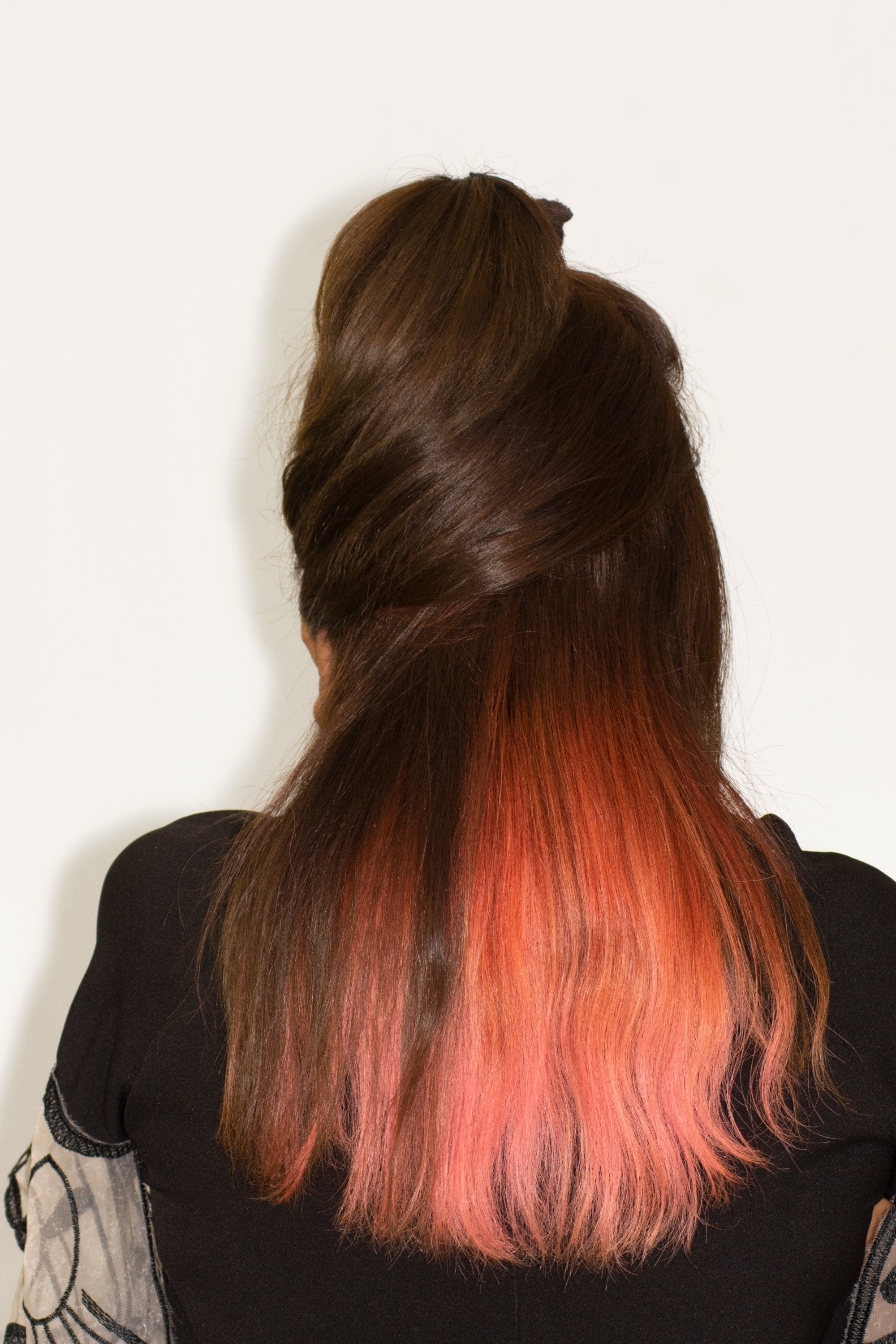 Peek-a-boo or underlayer hair color consists of hues placed in the inner sections of your hair. It's a versatile look because it allows you to showcase or hide your second hair color. To flaunt your two-tone look, put your hair in a half-updo to reveal the hue underneath.
8. Ash Purple and Blue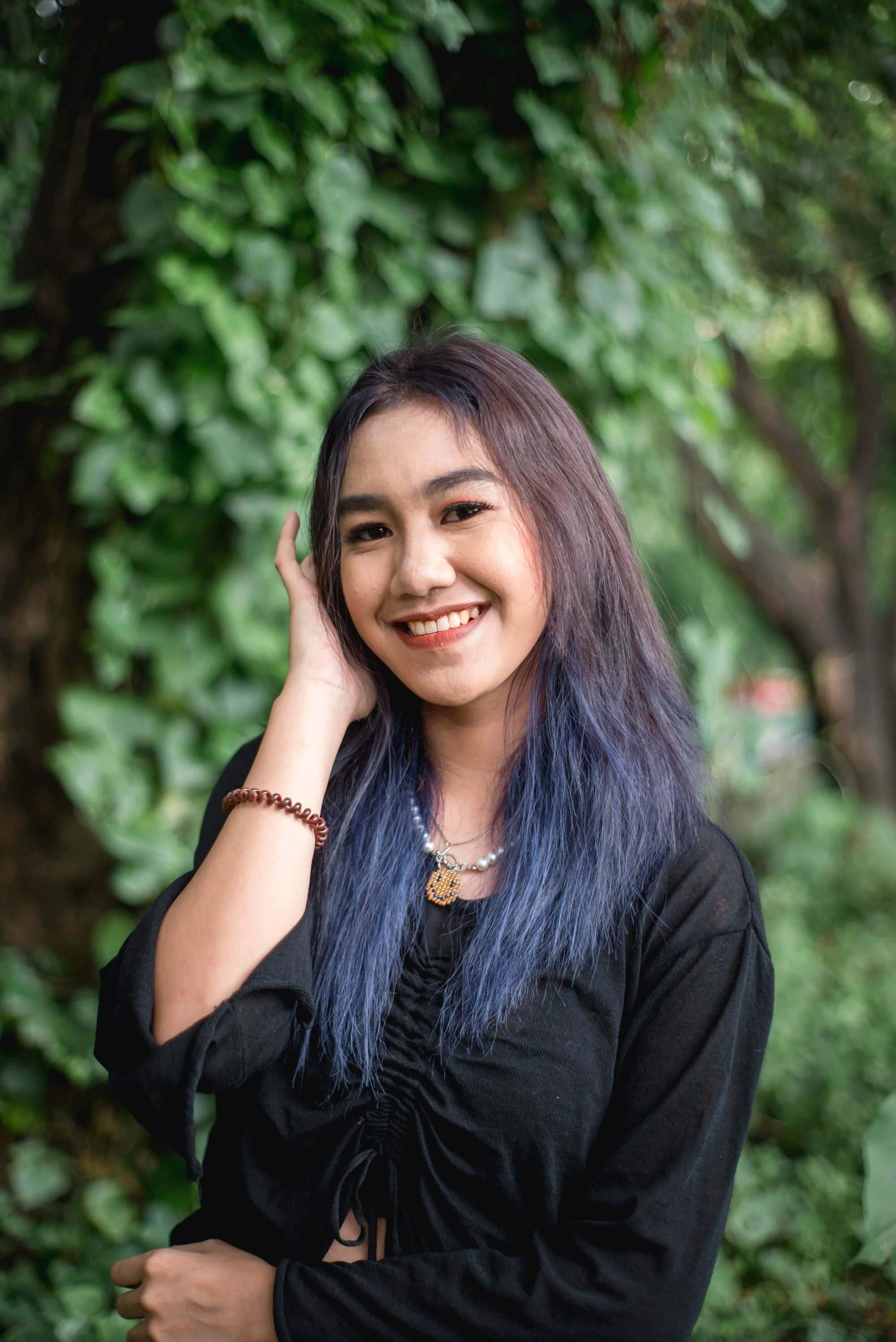 You'll love this ash purple-and-blue duo if you like medium to dark hair colors. It's edgy and moody—perfect for a rock star-inspired look.
Editor's tip: Frequent coloring and bleaching can damage your hair. Use Dove Keratin Repair 1 Minute Serum Conditioner to help nurse your hair back to its healthy-looking state. This conditioner has keratin-infused serum capsules that go deep into your strands to repair damage from within. With regular use, it leaves your hair recovered, beautiful, and resilient in just one minute. 
9. Two-Tone Hair, Three Sections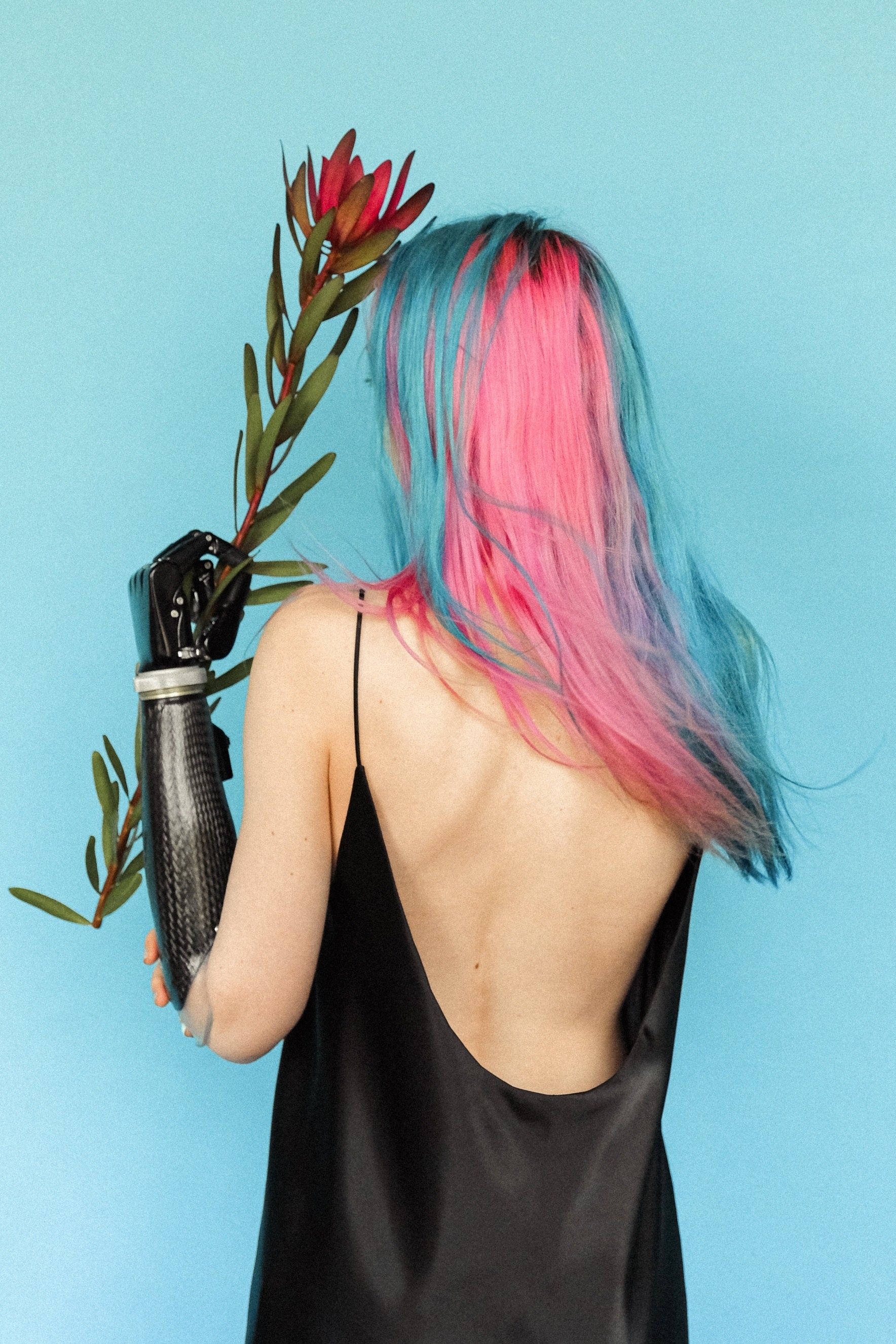 You don't always have to dye your hair in halves to create a two-tone look. Why don't you divide your hair into three sections: left, right, and back? Then, dye the left and right sides the same color, and choose a different hue for the back. Splitting colors this way lets you surprise your friends because they see another hue when you turn your back.
10. Blue and Green Reverse Ombré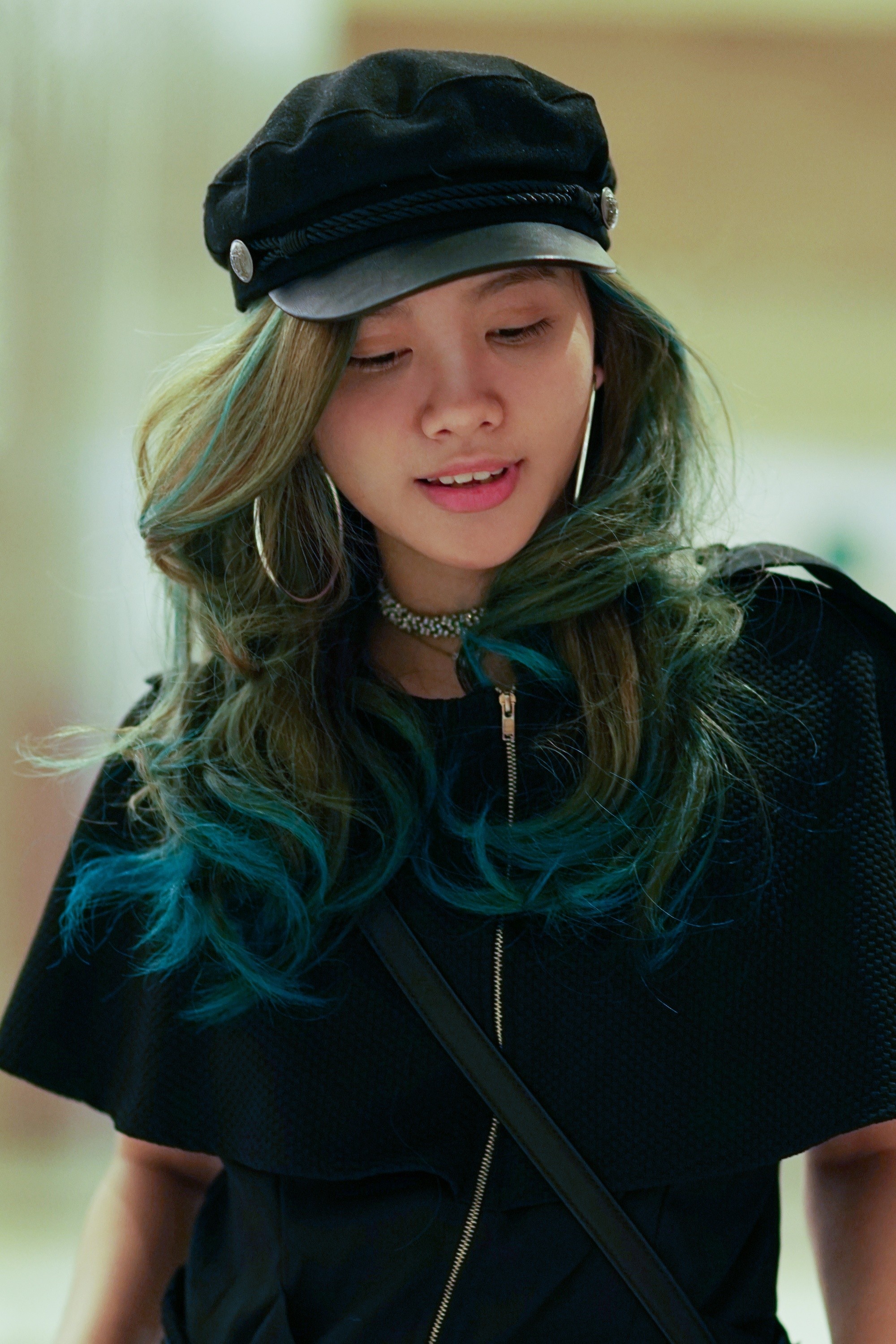 Nail this two-tone look by dyeing the upper section of your hair green and letting it transition to blue near the tips. Curl your hair to add dimension and help make the transition look natural.
With these two-tone hair color ideas, you will not only get a new look. You'll make a statement. So be creative and express yourself with your hair color choices. Also, don't forget to have fun!
Prev Article
Next Article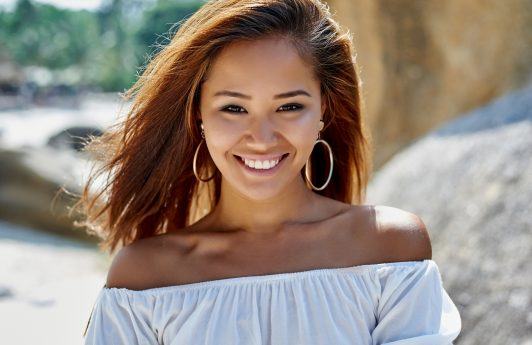 Gallery
25 Best Hair Colors for Morena Skin in 2023
Bring out the beauty of your morena complexion with these hair colors for women.
See article