Orange Hair Color Ideas to Ignite Your Look
Give shades of brown and blonde a break. Try orange hair. Check out these pegs to inspire you. 
Will you consider getting orange hair? Why not, right? Gone are the days when hair is either black, brown, or blonde only. Now, you can experiment with different colors. You can go for bold and unconventional hues like green and purple. You can choose fiery shades of red. If this hair color is in your book, here are some ideas to inspire you.
10 Cool Orange Hair Shades to Try
1. Apricot
If you love pastels and light colors, try apricot. It's a soft and feminine color that goes well with pale and fair skin tones. A bit of bounce and volume will help the color pop. You might want to flip your hair when you blow dry to give it a boost.
2. Orange Ombre
Get this 'do by dyeing your roots orange, then let it slowly transition to your natural hair color. You can also dye the rest of your hair blonde and let orange fade to that color. This way, your hair will give off a sunset-like effect. So gorgeous!
3. Red Orange Hair
This darker shade of orange can suit morenas and women with medium skin tones. It is chic and elegant as well. A bit of shine can make this hair color look sleek, so don't forget to apply a drop of hair serum before leaving the house.
4. Burnt Orange Hair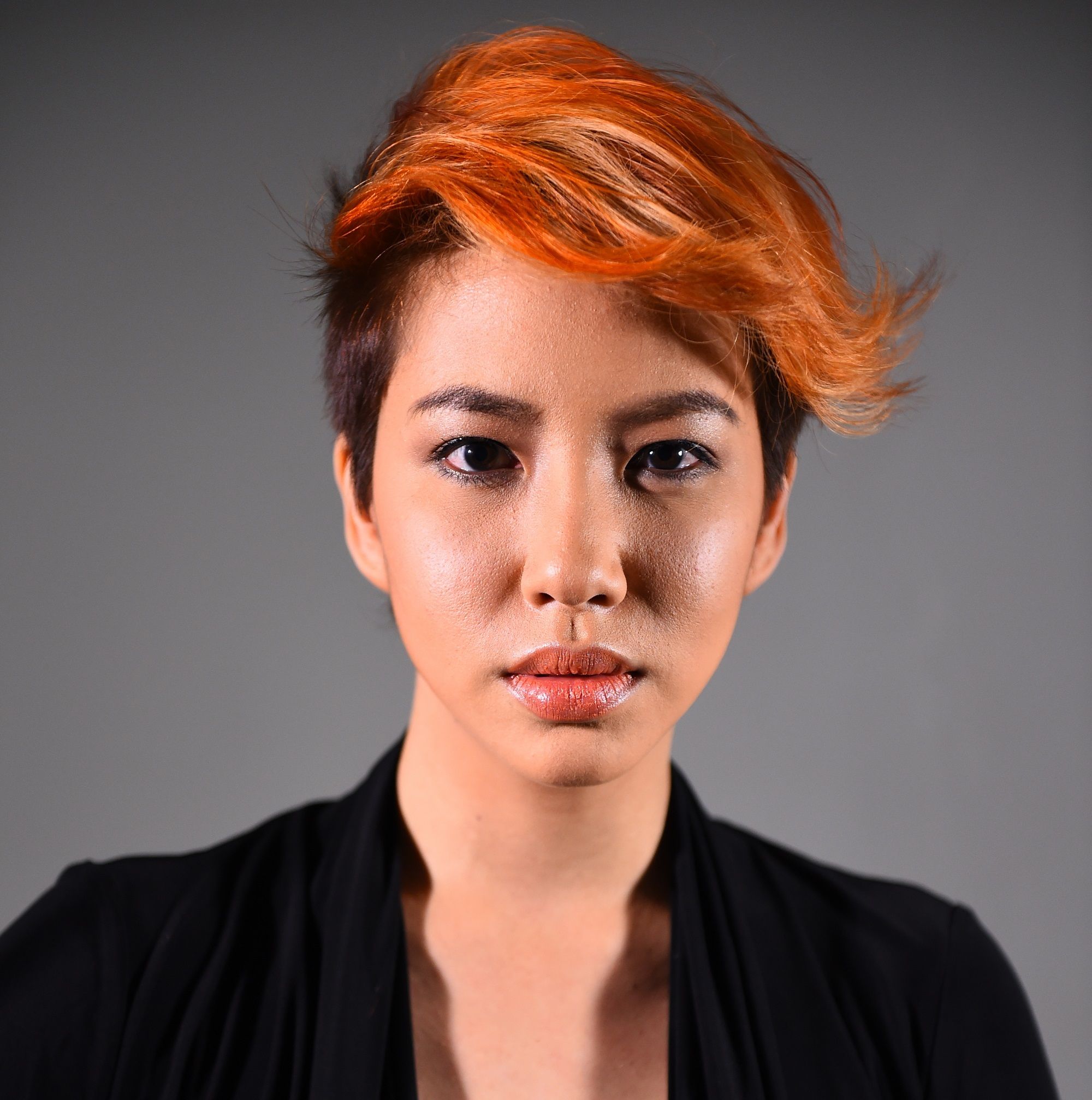 Look a bit edgy with a touch of burnt orange tone on a pixie cut. To create drama, get a long fringe and dye it burnt orange while keeping the rest of your hair in its natural hair color. Then, style your pixie cut by creating a quiff or by curling your long bangs.
Editor's tip: Spritz TRESemmé Salon Finish Extra Hold Hairspray on your quiff to make it last long. This hairspray is humidity-resistant so your hair won't fall flat in the middle of the day. 
5. Bright Orange Hair
Ready to take the leap? Be adventurous with your hair and try this bold color. Bright hair screams energy and passion. The color will definitely wake you up in the morning when you wash your face and look in the mirror. Add more wow factor by adding texture to your hair or making waves.
6. Black and Orange
If having bright colored hair isn't stand out enough, then, go for a combination of two colors–orange and black, and be really bold! It's edgy and dramatic, giving you the look of a cool rebel. Plus, these colors make your fair skin pop!
7. Dark Orange Hair
If you are not yet comfortable with a screaming tone for your hair, then, this dark orange is a great alternative. It's just a little above copper and looks more like a fusion of copper and mahogany. Still, it's edgy but stays within your comfort zone.
8. Matte Orange
Don't you just love the matte finish of this hair color? It doesn't look dry and the color is so vibrant. Plus, with waves and curls, your hair will definitely look more voluminous and fluffy! We can only think of one character here–Rapunzel!. 
9. Orange Streaks
This hair coloring technique is one of the best ways to color your hair when you feel apprehensive about how this hair color will look on you. The streaks make a great style and statement but are subtle enough to make you feel comfortable in an unconventional hue.
10. Yellow Orange Hair
We just love how this hair color makes your fair skin pop! The nice thing about this hue is that it also suits medium skin. And you can style it the messy way to give it a sexier finish.
What are you waiting for? Head to your favorite salon and get crazy with orange hair. Be bold, be brave, and let your bubbly personality shine.
Prev Article
Next Article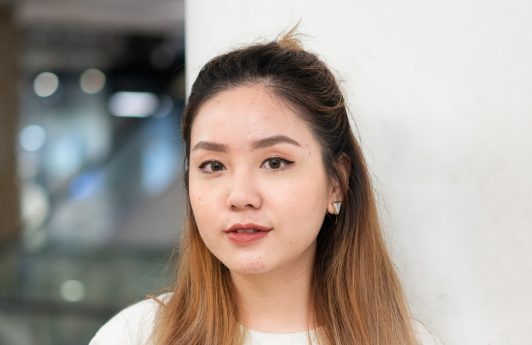 Gallery
30 Hair Colors for Fair Skin and Other Skin Tones
No matter your skin tone, there's a hue for you in this roundup of hair colors for women.
See article