25 Best Hair Colors for Morena Skin in 2023
Bring out the beauty of your morena complexion with these hair colors for women.
When it comes to choosing hair colors for morena skin, it's all about picking hues that bring out the beauty of this warm and radiant skin tone. Browns are often the go-to colors because of their rich and warm undertones. But you don't have to limit yourself to these hues. You can also experiment with blonde hair colors, ash brown hair colors, and even trendy hues like matcha chocolate hair color and pastels.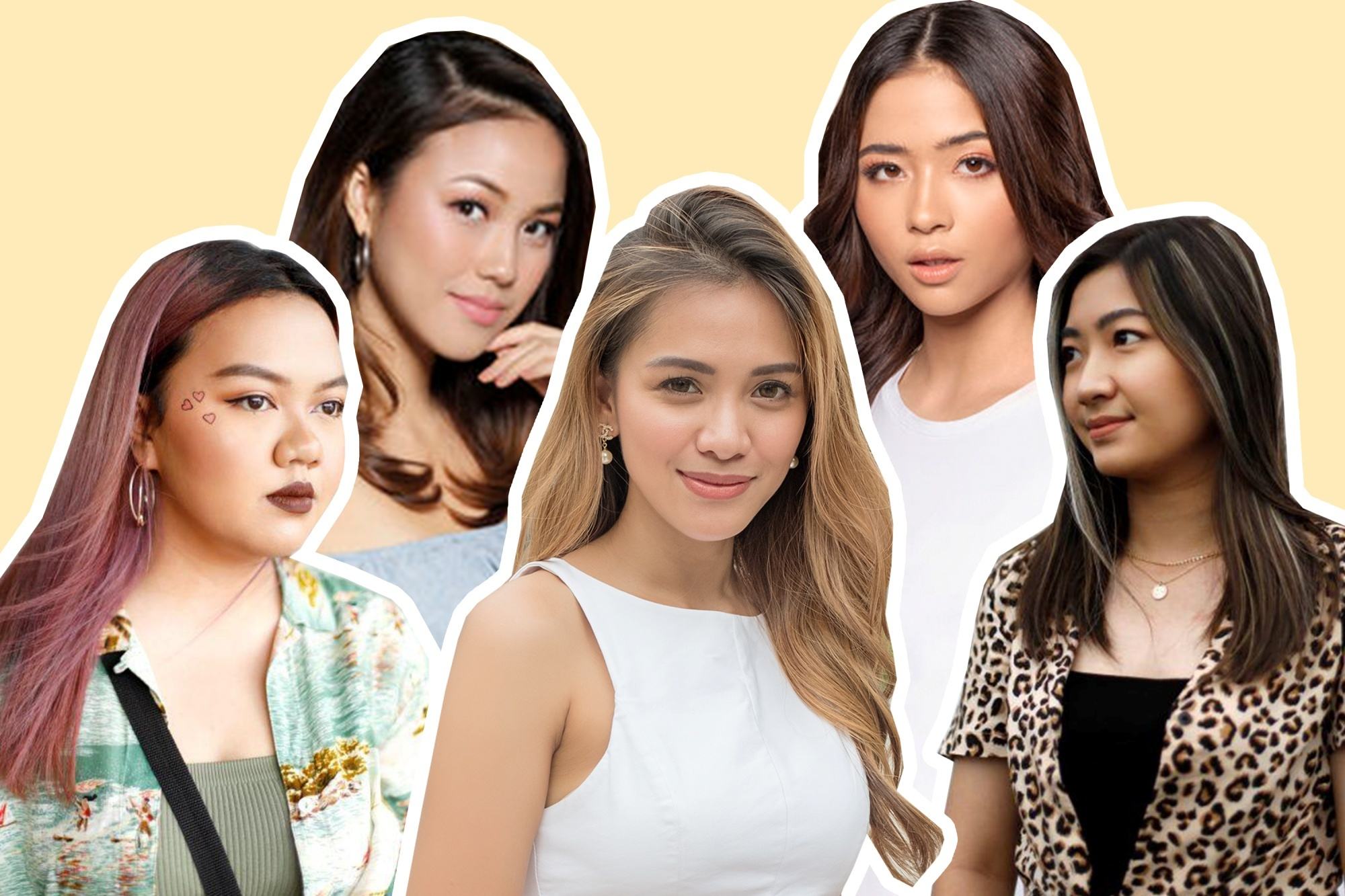 Are you excited? If you've been wanting to try a new hair color for women, check out these hues that go well with your beautiful brown skin.
Best Hair Colors for Morena Skin
1. Chocolate Brown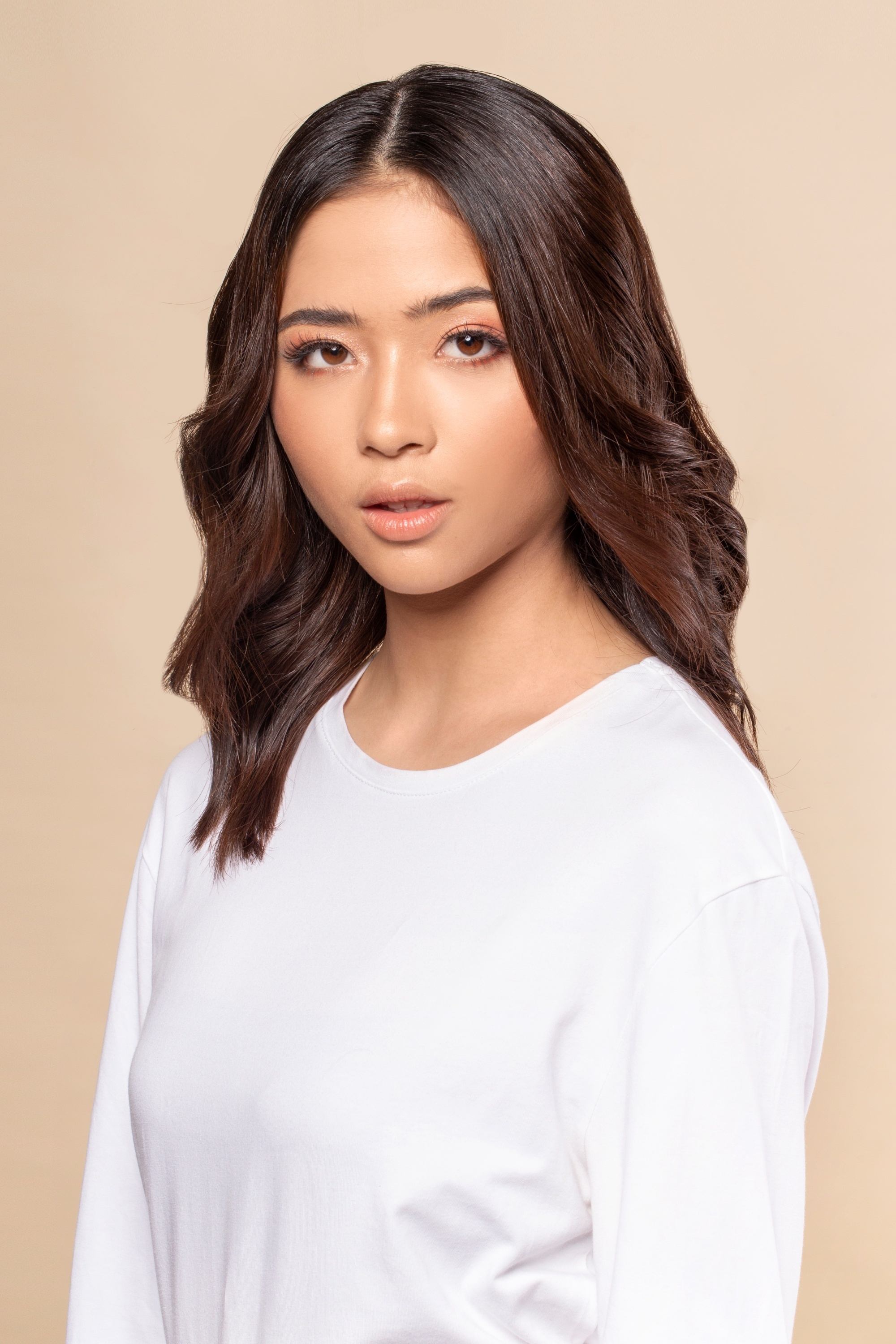 You can get this hair color for morena without bleach, and this is one of the reasons why chocolate brown is popular among Pinays. This rich hue is flattering for morena skin. It also gives dark hair a subtle dimension. A dark, decadent shade like chocolate brown looks great when shiny, so don't forget to apply hair serum to your hair after styling.
Editor's tip: Keep your hair color from fading by using TRESemmé Pro-Color Series Color Radiance Shampoo. Its anti-fade technology works by creating a waterproof film that coats and binds to your hair fibers to seal the color. It also has jojoba oil for moisture and shine.
Pair TRESemmé Pro-Color Series Color Radiance Shampoo with TRESemmé Pro-Color Series Color Radiance Conditioner to get the best results.
2. Matcha Chocolate Hair Color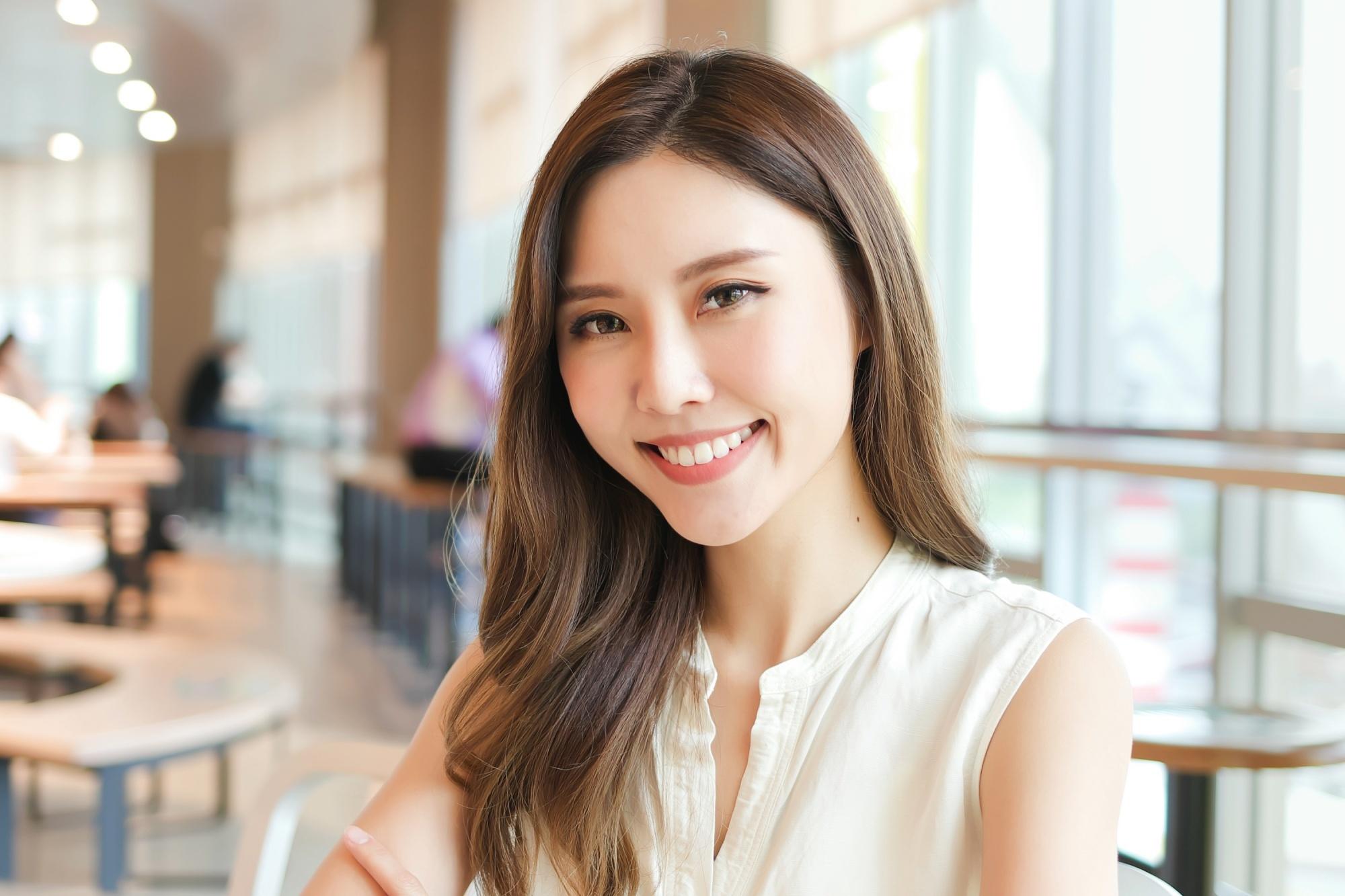 This hair color for women is making waves in TikTok. It's a deep, earthy green-brown hue that results from combining the colors of matcha and chocolate. It can come out as a warm, dark brown shade or a dark ashy color, depending on the formulation used. Nevertheless, matcha chocolate hair color is one of the must-try hair colors this year.
3. Golden Bronze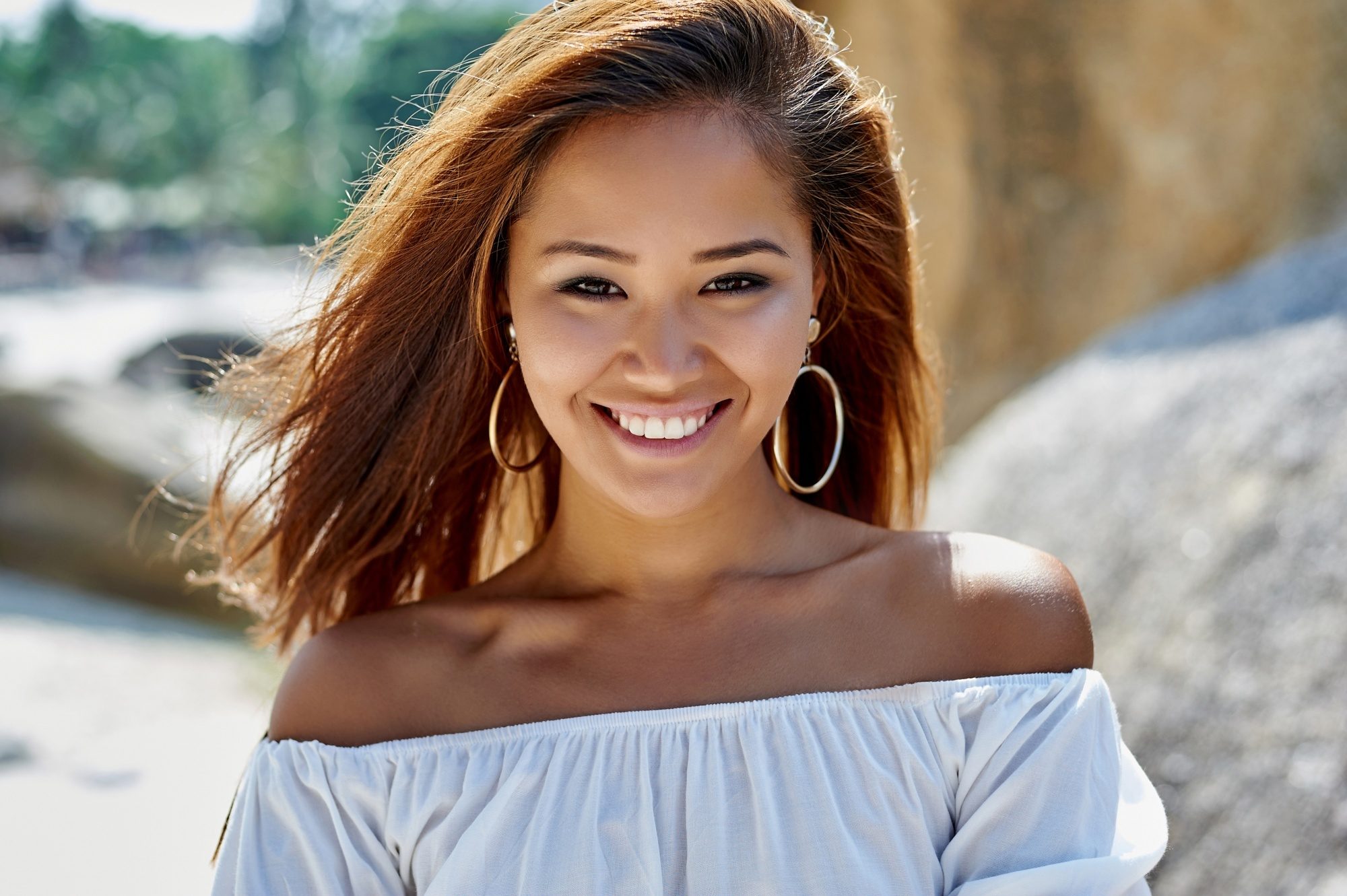 Golden bronze gives your face a warm and healthy glow. You can also get this hair color for women as highlights if you're not yet comfortable dyeing all of your hair.
4. Medium Brown Balayage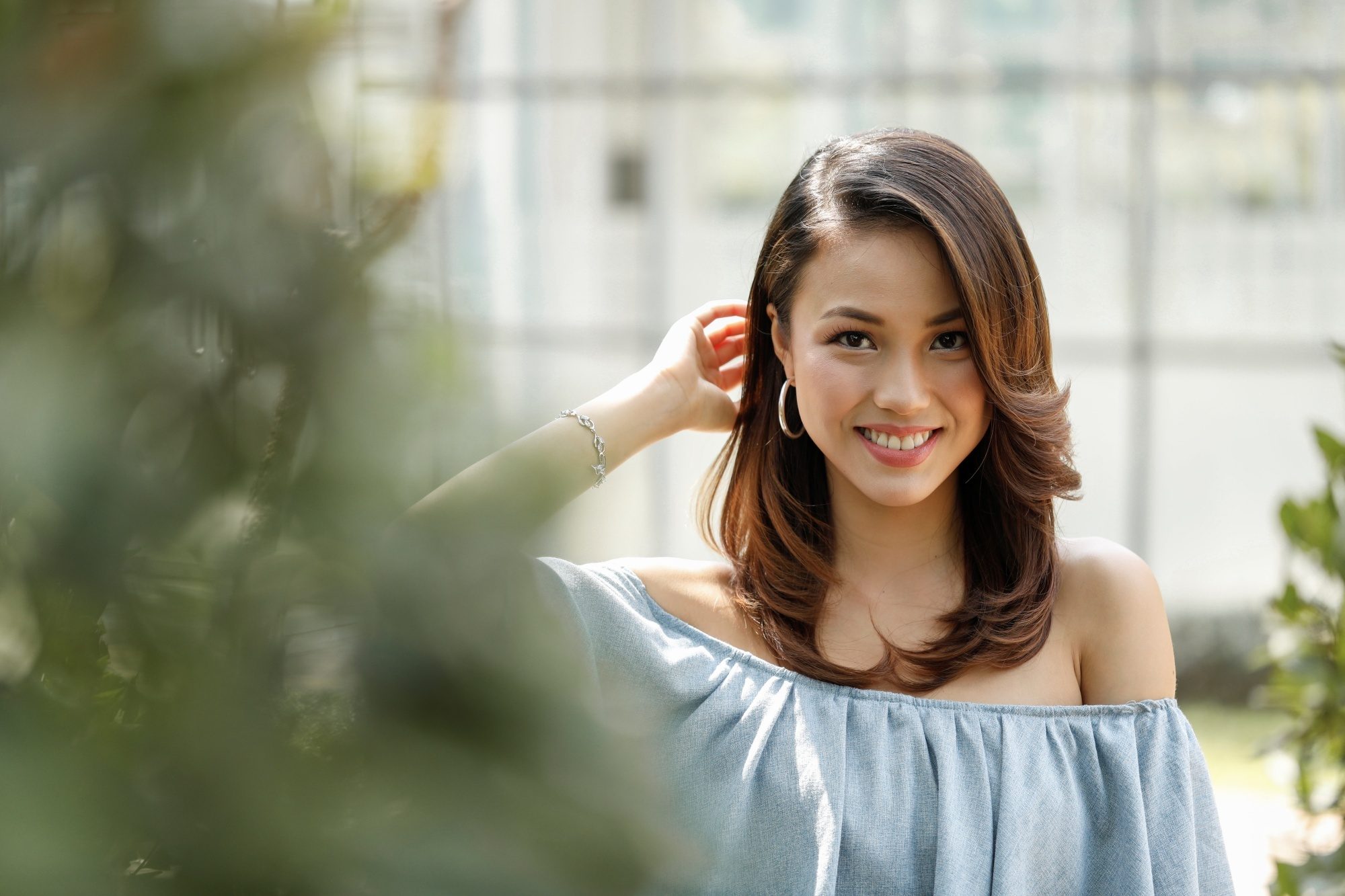 Make brown hair color blend more seamlessly with your naturally dark hair through the balayage technique. The color is hand-painted on your hair so the result looks more natural.
5. Golden Ash Brown Hair Color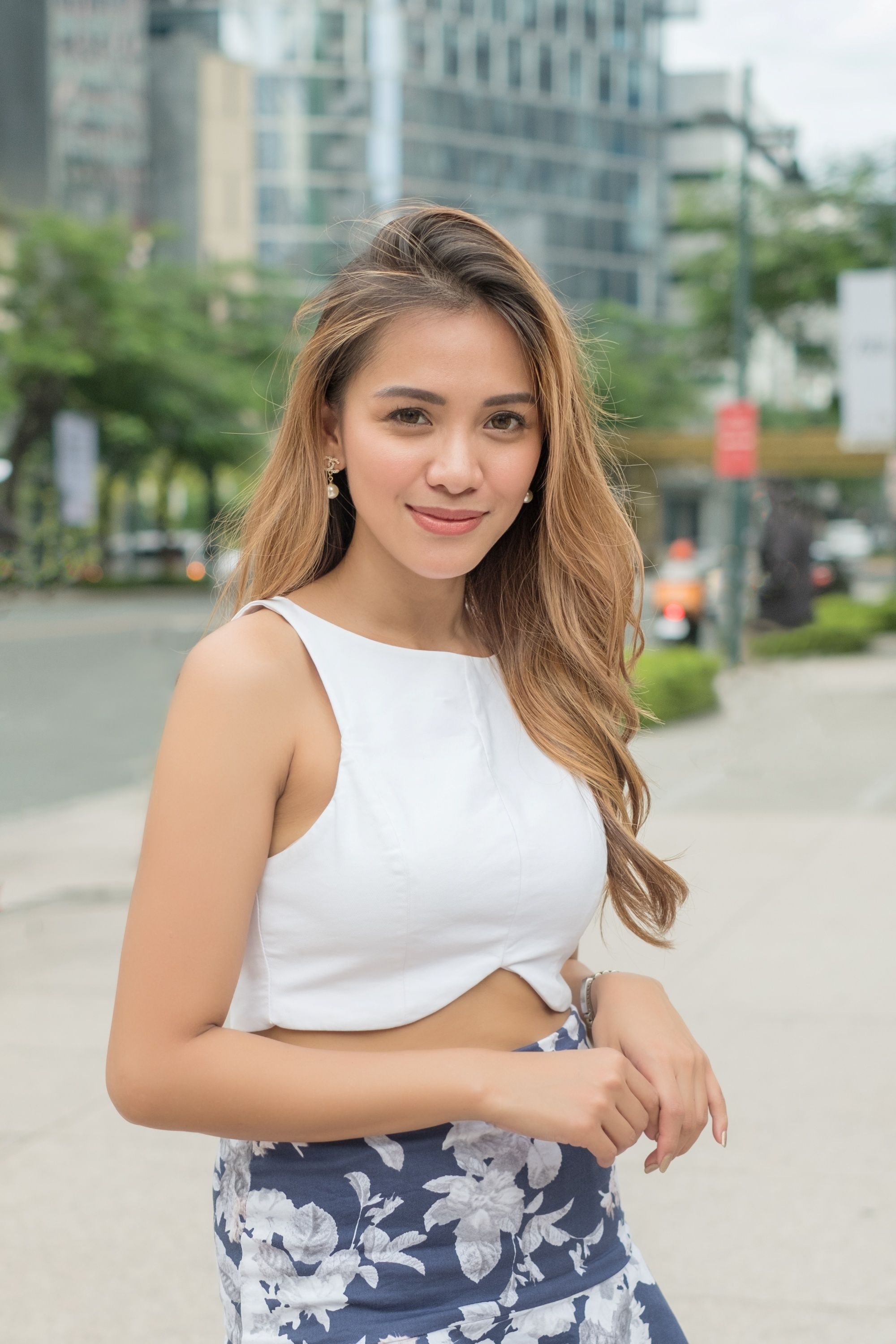 Look like you just came from the beach with golden ash brown hair color. This warm shade complements an equally warm skin tone. It's definitely a stylish break from your naturally black tresses.
6. Caramel Brown Streaks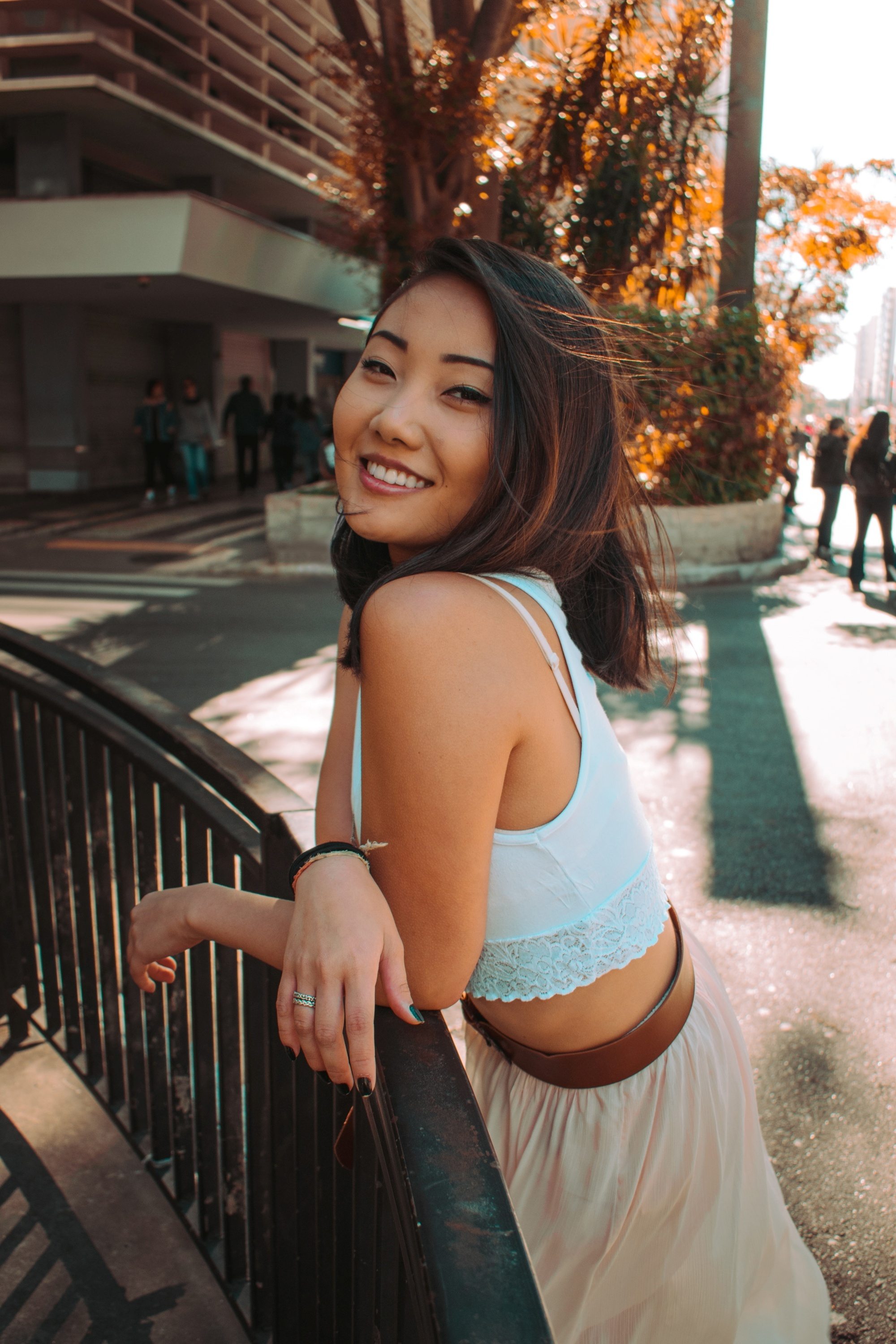 If you want to add a new hair color in small doses, go for streaks. Unlike highlights, streaks are spaced farther apart so they look more striking against your natural hair color. Try caramel streaks to add warmth to your morena skin.
7. Ash Bronde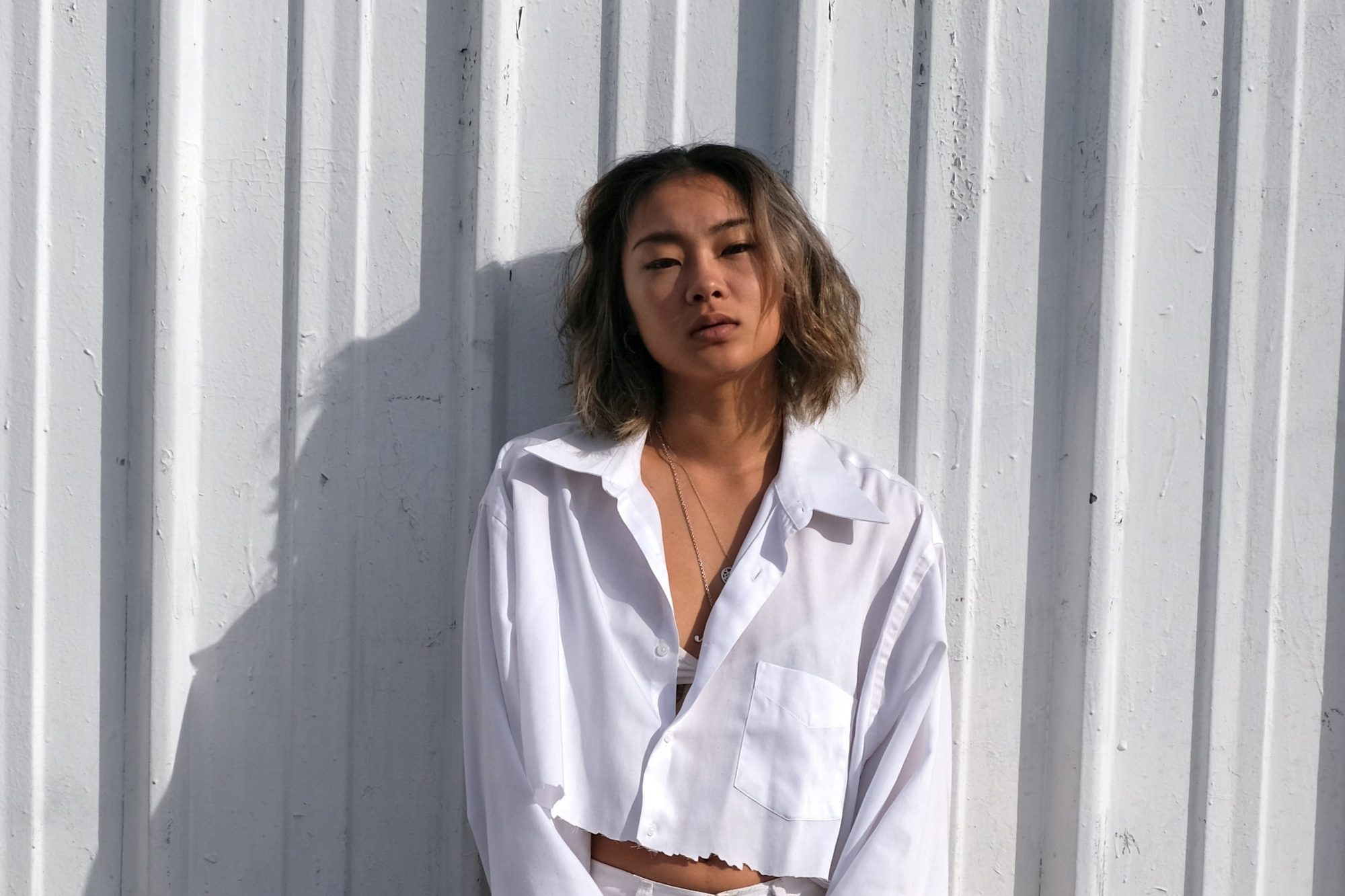 Bronde is the result of combining brown and blonde. Add a tinge of gray, and you get this trendy color that's flattering for morenas!
Editor's tip: Keep the blonde in and the brass out! Maintain ashy and blonde hair colors by using TRESemmé Pro-Color Series Blonde Brilliance Shampoo. Its purple formula neutralizes brassy tones, while its jojoba oil keeps your colored hair moisturized. 
Pair TRESemmé Pro-Color Series Blonde Brilliance Shampoo with TRESemmé Pro-Color Series Blonde Brilliance Conditioner to get the best results.
8. Mahogany Hair Color for Morena Skin
This vibrant shade of brown adds warmth to your skin. It also blends well with naturally dark hair, so you can leave your roots dark for depth.
9. Ash Brown Hair Color With Blonde Streaks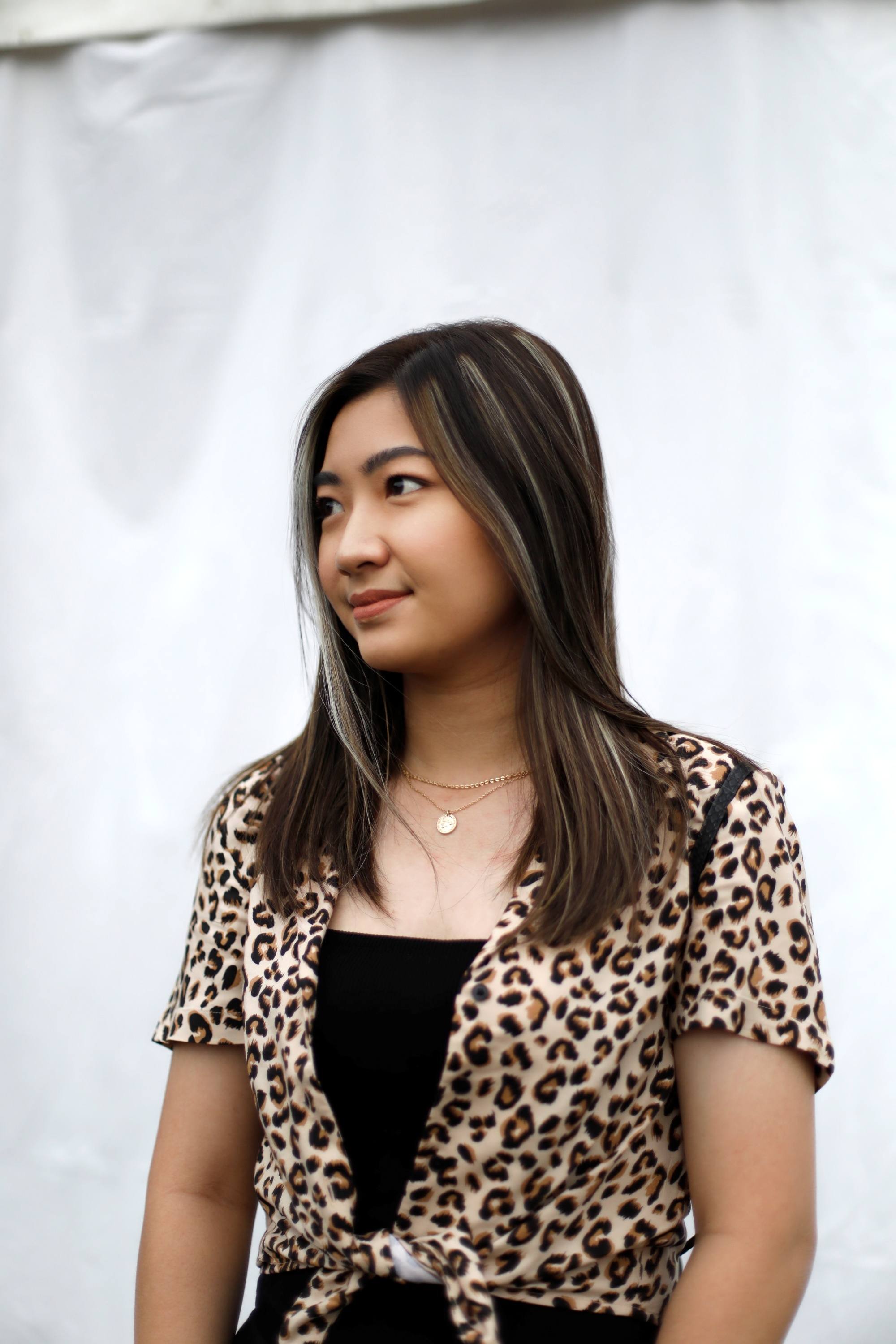 Dipping your toes in something hip and edgy? Try getting ash hair streaks. They stand out against your naturally dark hair and instantly transform your look. It's as if your hair is saying, "I'm ready to rock and roll!"
Editor's tip: Give your ash brown hair color three benefits of keratin in one product with Cream Silk Triple Keratin Rescue Ultimate Color Revive Ultra Conditioner. It has keratin relaxers to tame frizz, keratin essence to restore shine to dull hair, and keratin serum to revive hair from intense damage. It helps replenish lost nutrients, leaving colored and chemically treated hair vibrant and beautiful. 
10. Ash Gray Highlights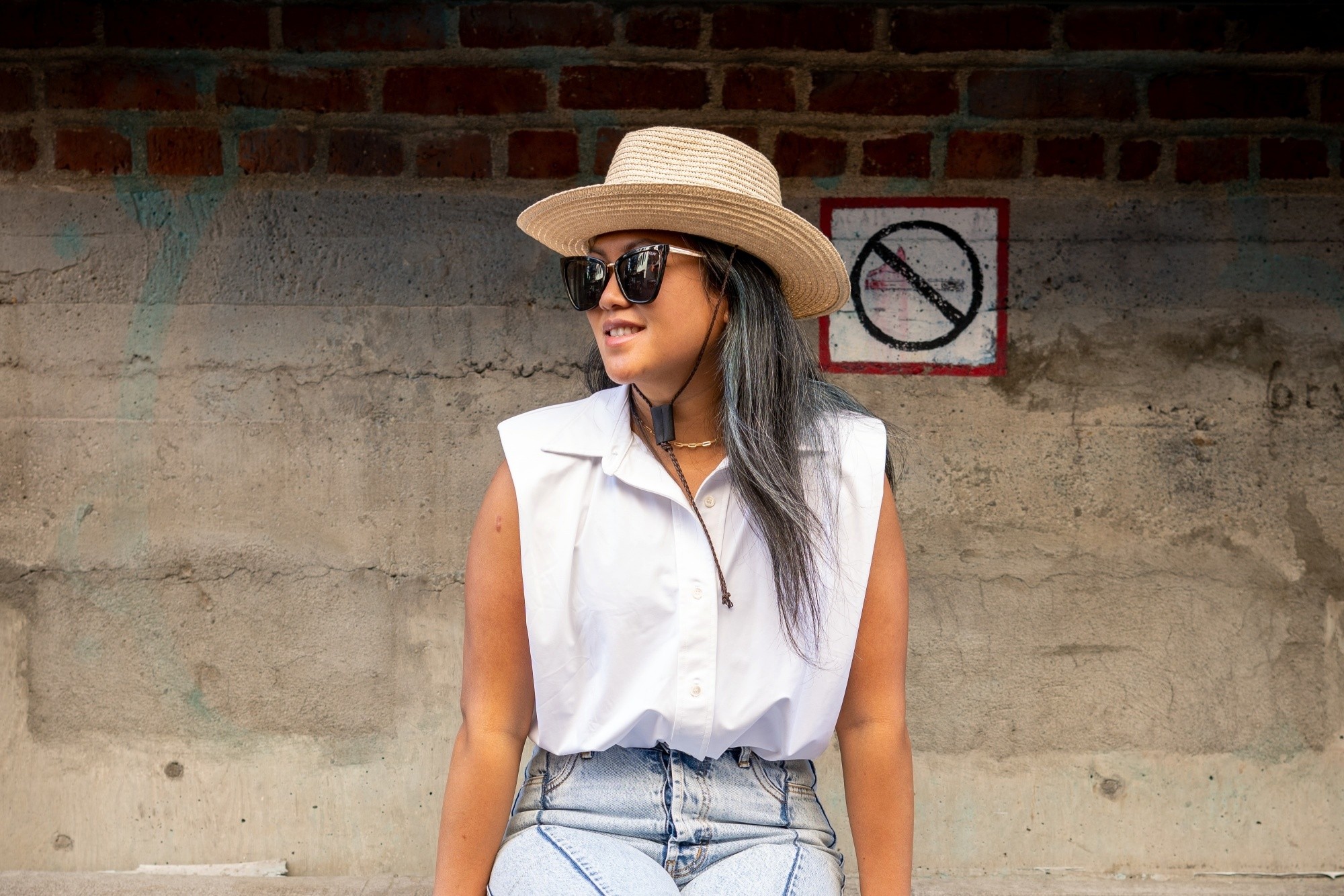 If you want more than a few ash gray locks of hair, wear this color as highlights. Keep your roots untouched so your look is easier to maintain. No need to rush to the salon for touch-ups once your roots start growing!
11. Light Coral Pink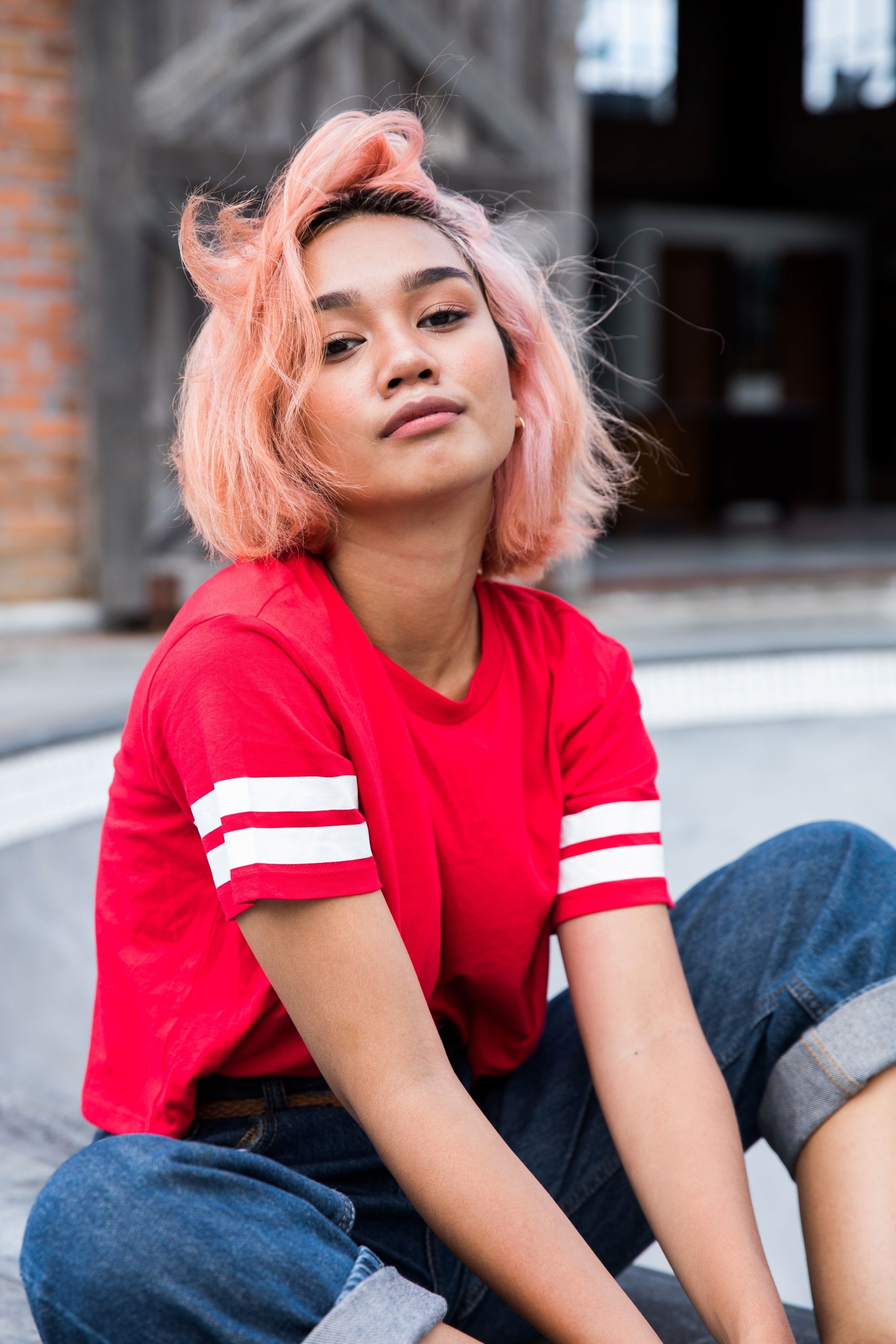 This hair color for morenas is equal parts cute and edgy. It adds a load of personality to your look!
Editor's tip: Bleaching can cause severe damage to your hair. Nurse your strands back to their healthy-looking state with Dove Keratin Repair 1 Minute Serum Conditioner. It has keratin-infused serum capsules that go deep into your strands to repair damage from within. It leaves your hair recovered, beautiful, and resilient in just one minute! 
12. Silver Blonde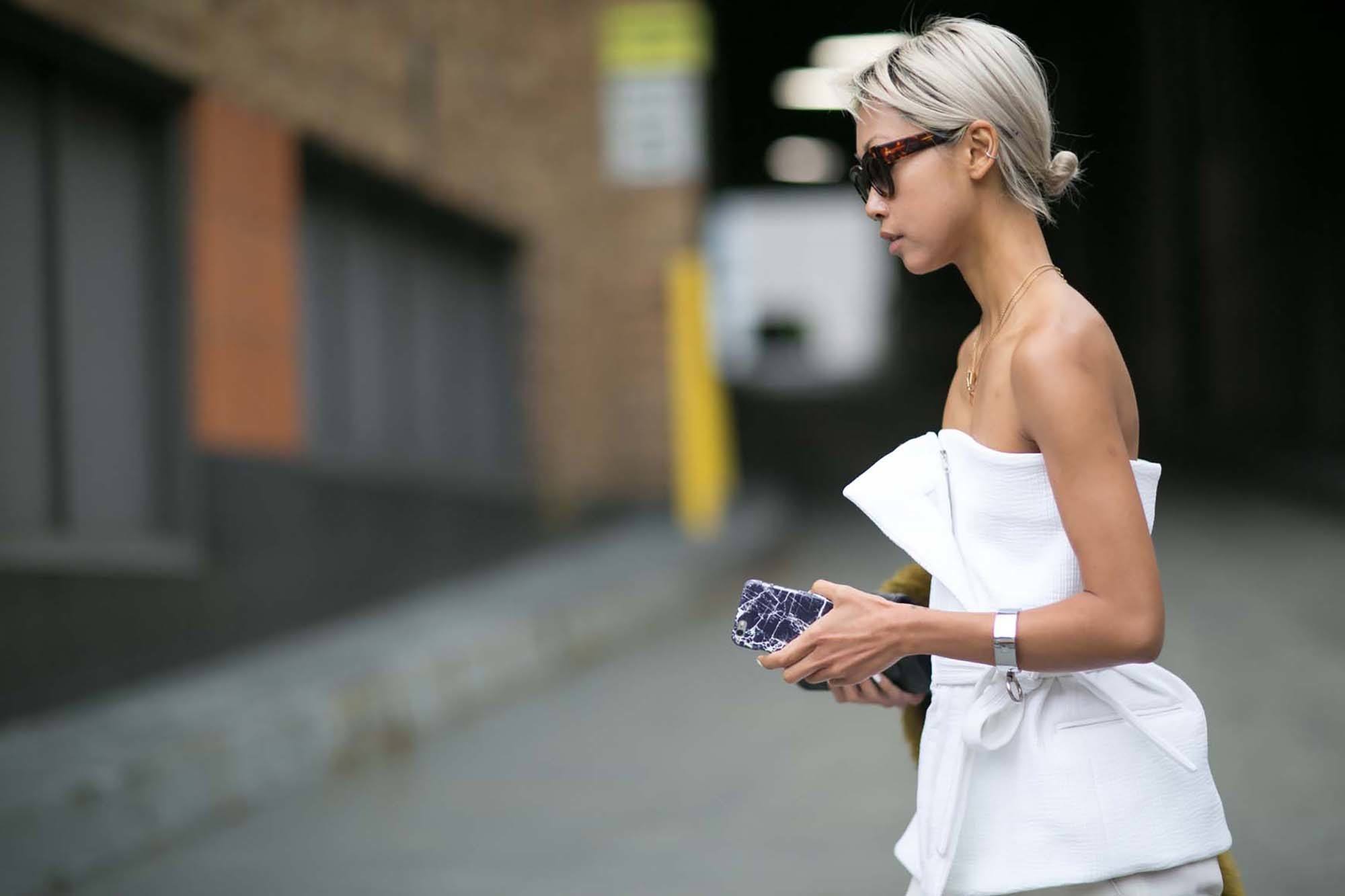 If you can't choose a shade from the many blonde hair colors out there, try silver blonde. It's another hair color for morenas that can give you an edgy look. The contrast between your hair and skin allows you to flaunt your beautiful brown complexion. To get this color, bleaching is involved, which can damage your hair. Don't forget to give your tresses extra TLC through weekly hair mask treatments.
Editor's tip: Include Dove Intense Repair Keratin Tri-Silk Serum Shampoo in your hair care routine. It has Keratin Tri-Silk Serum, a combination of keratin, fiber actives, and serum ingredients. This formula repairs damage, deeply nourishes and protects your hair, and leaves it extra beautiful. Its Keratin Repair Actives also penetrate up to the core of your hair to reinforce each strand  and protect it from future damage. 
13. Eggplant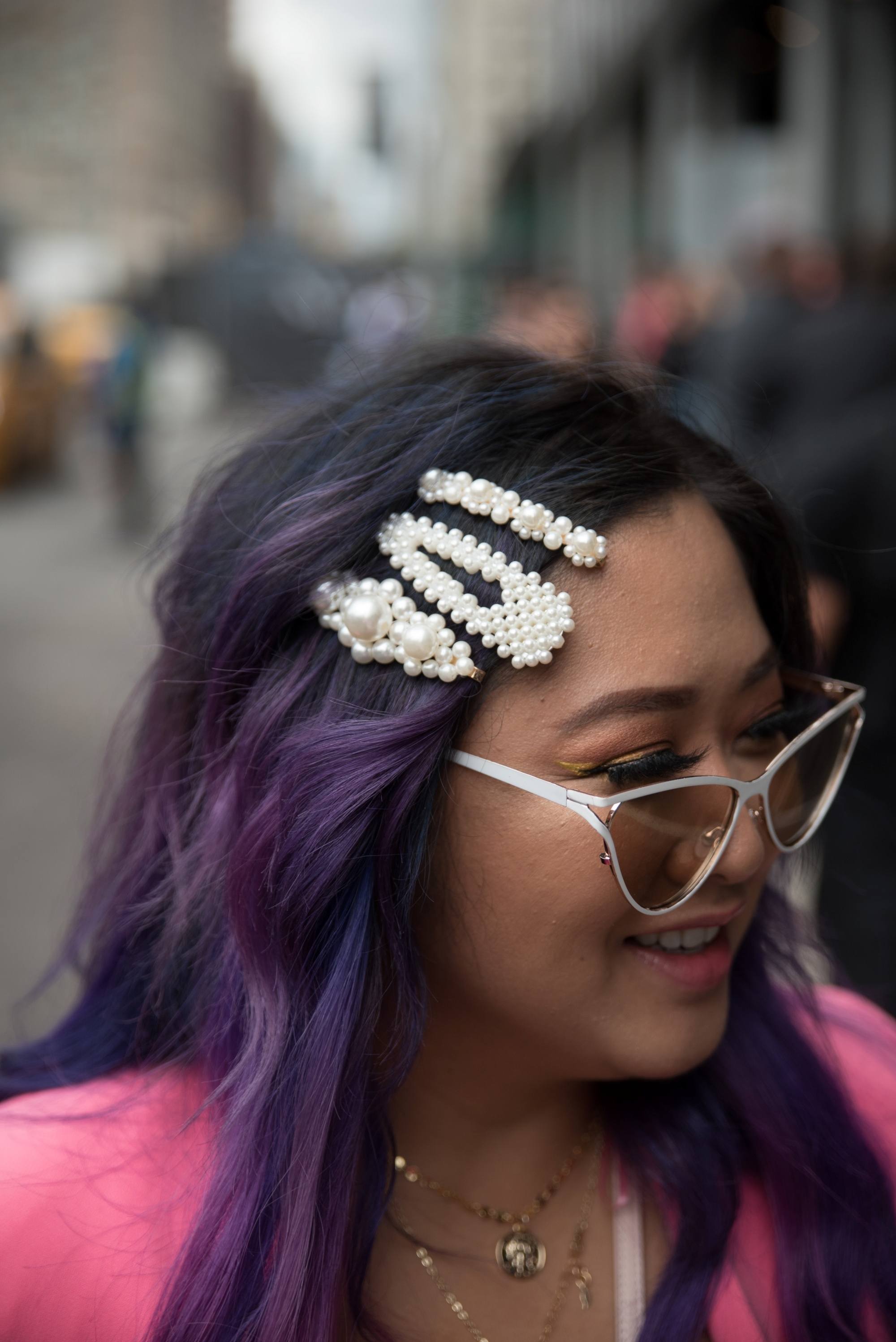 This deep shade of purple blends well with dark hair. Even if you skip your roots when dyeing with this color, you'll still get a stylish and sophisticated result.
14. Pinkish-Ash Brown Hair Color for Morena Skin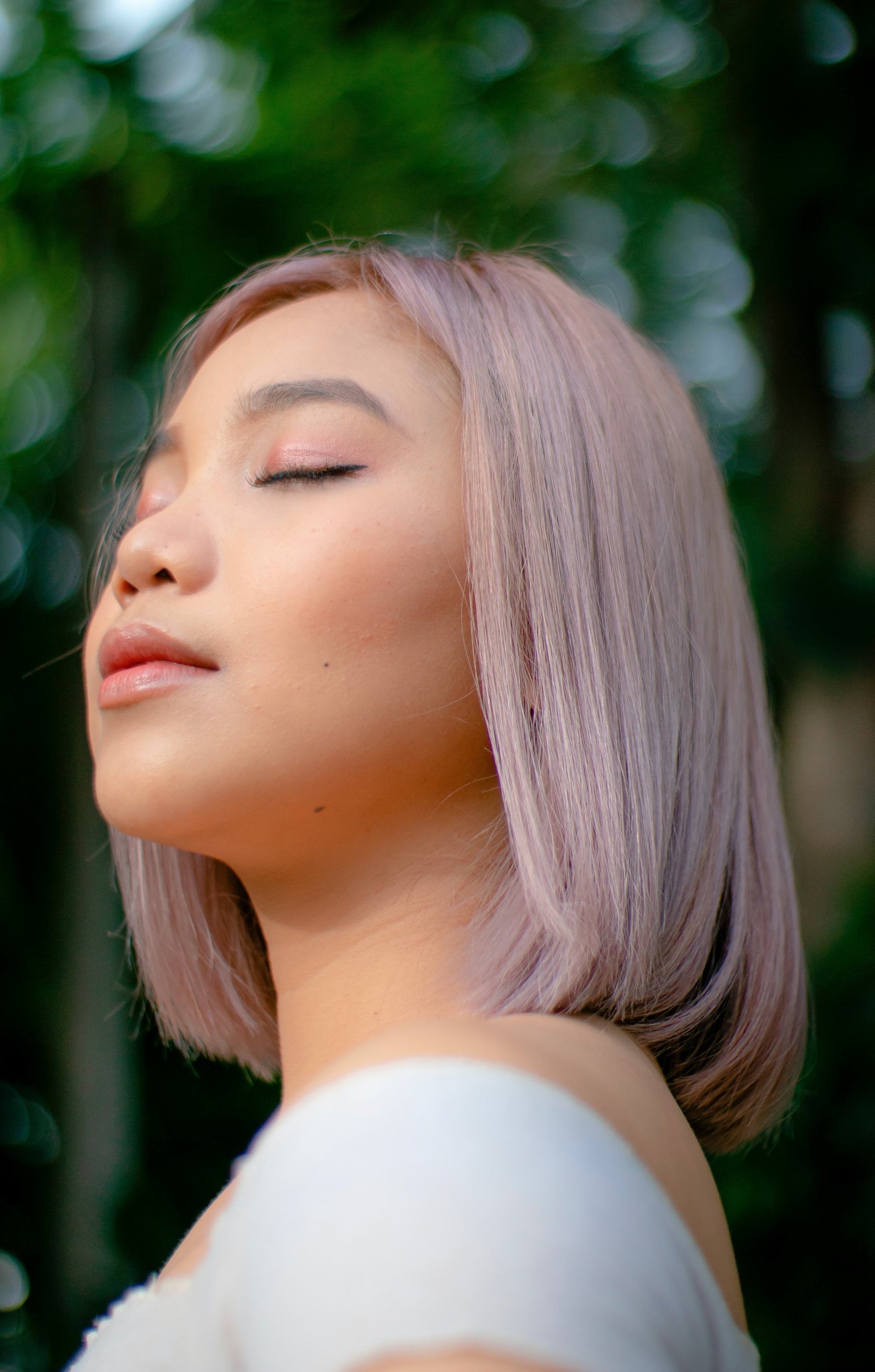 If you want a more sophisticated and less sweet version of pink hair, ash pink is the answer. Pair it with a simple, medium-length haircut for a fresh look.
15. Chestnut Brown Hair Color for Morena Skin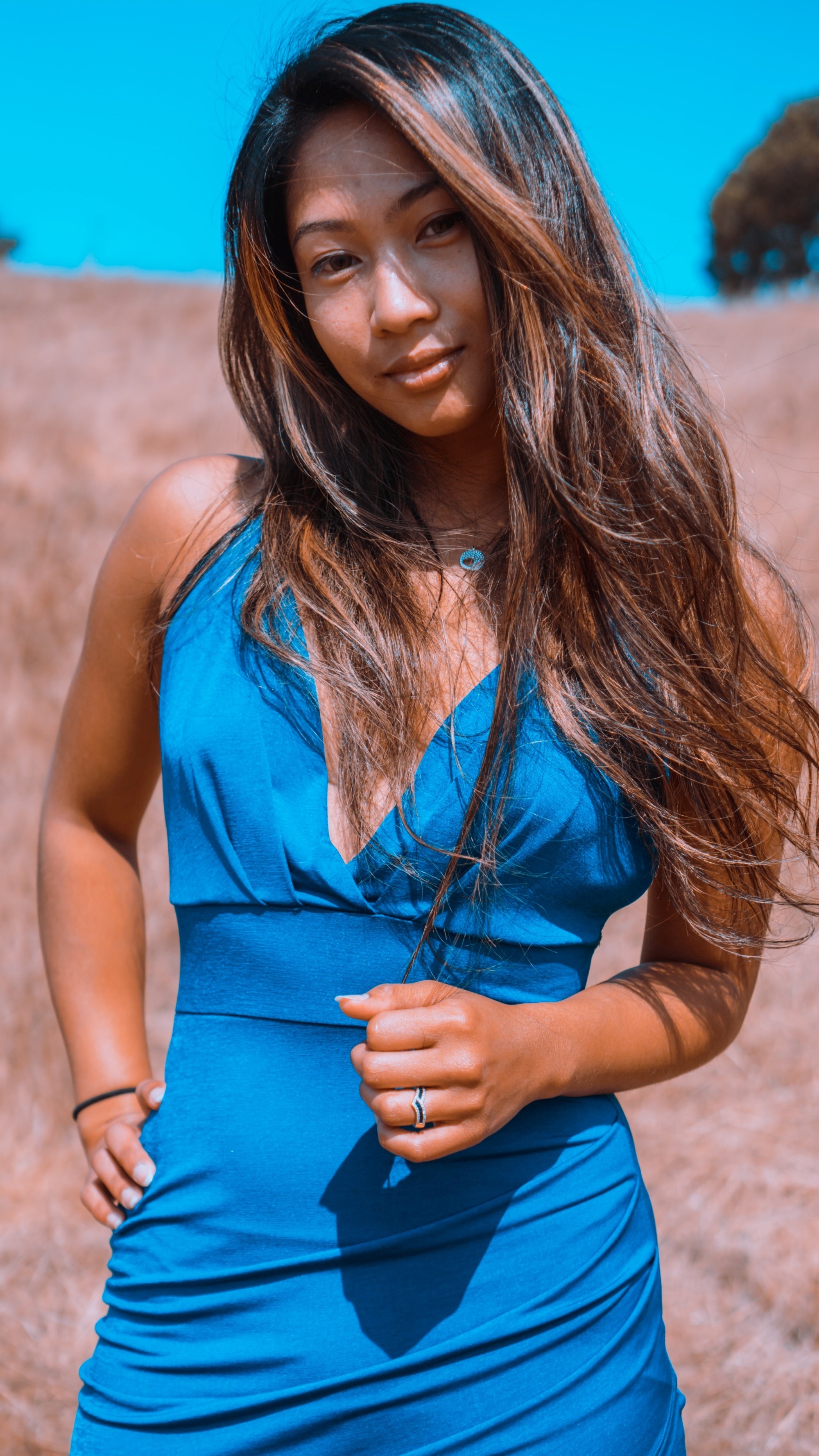 Chestnut is a dark shade of brown with a tinge of red. It's flattering for almost all skin tones. You can dye your entire hair with this color, or you can wear it as highlights to add dimension to your dark, layered hair.
16. Espresso
If you're not looking for a drastic hair change, try hues that are slightly lighter than your natural black color. Espresso is an excellent choice. It adds dimension to your hair and gives you an expensive brunette look. It's a sexy dark shade that never goes out of style.
Editor's tip: Want to cover your roots? Use TRESemmé Root Touch-Up Spray (Dark Brown Color). This temporary colorant conceals your roots and gray areas in seconds, so your hair color stays fresh in between salon sessions. 
17. Golden Caramel Hair Color
Add blonde and golden undertones to caramel brown, and you get this medium brown hair color. It jazzes up your everyday look and keeps simple hairstyles from looking plain.
18. Ash Brown Hair Color With Highlights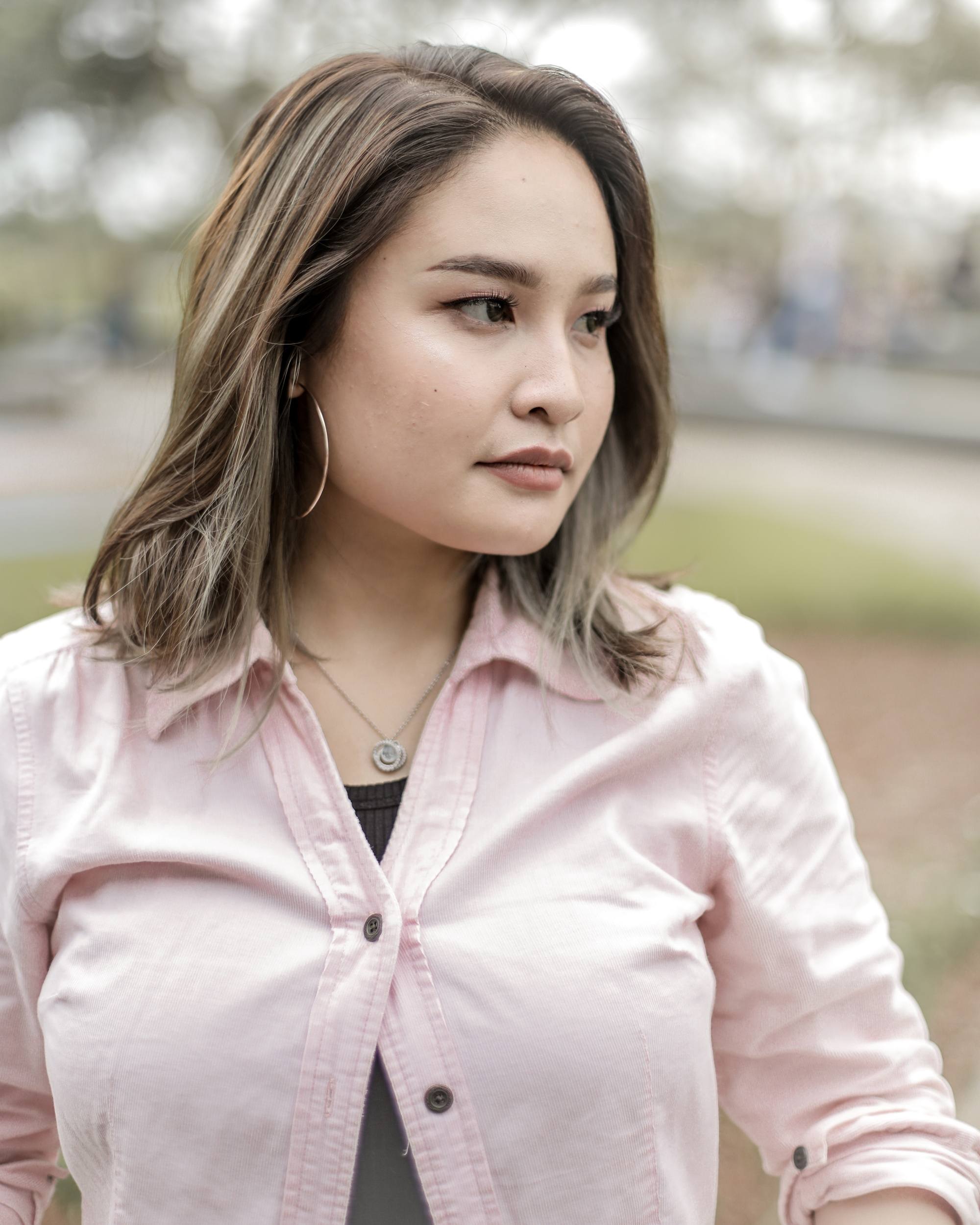 With ash brown being one of the best hair colors for morena skin today, it's a great choice when you want a hair makeover. You can even get other ashy tones as highlights to give your hair more dimension.
19. Mauve Hair Color for Morena Skin
If you want to experiment with unconventional hair colors, try mauve. It's a subtle version of purple, and it's totally wearable! You can also throw in some pink hues if you want to add a sweet and girly touch.
20. Burgundy Hair Color for Morena Skin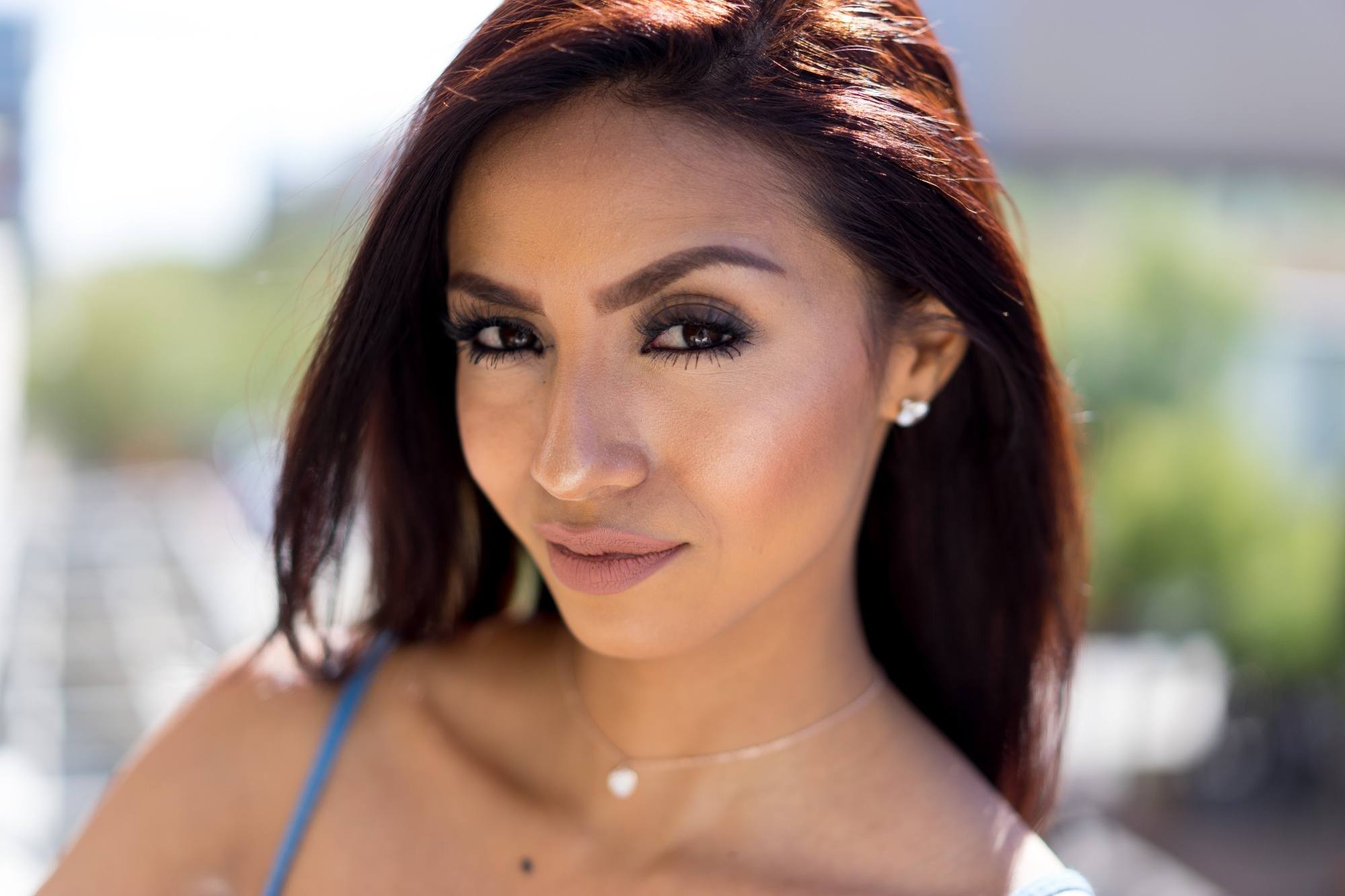 This is another dark red hue that's also one of the best hair colors for morena skin. This hue looks extra gorgeous on shiny hair, so don't forget to add a drop of hair serum or leave-on cream to your tresses.
21. Platinum Blonde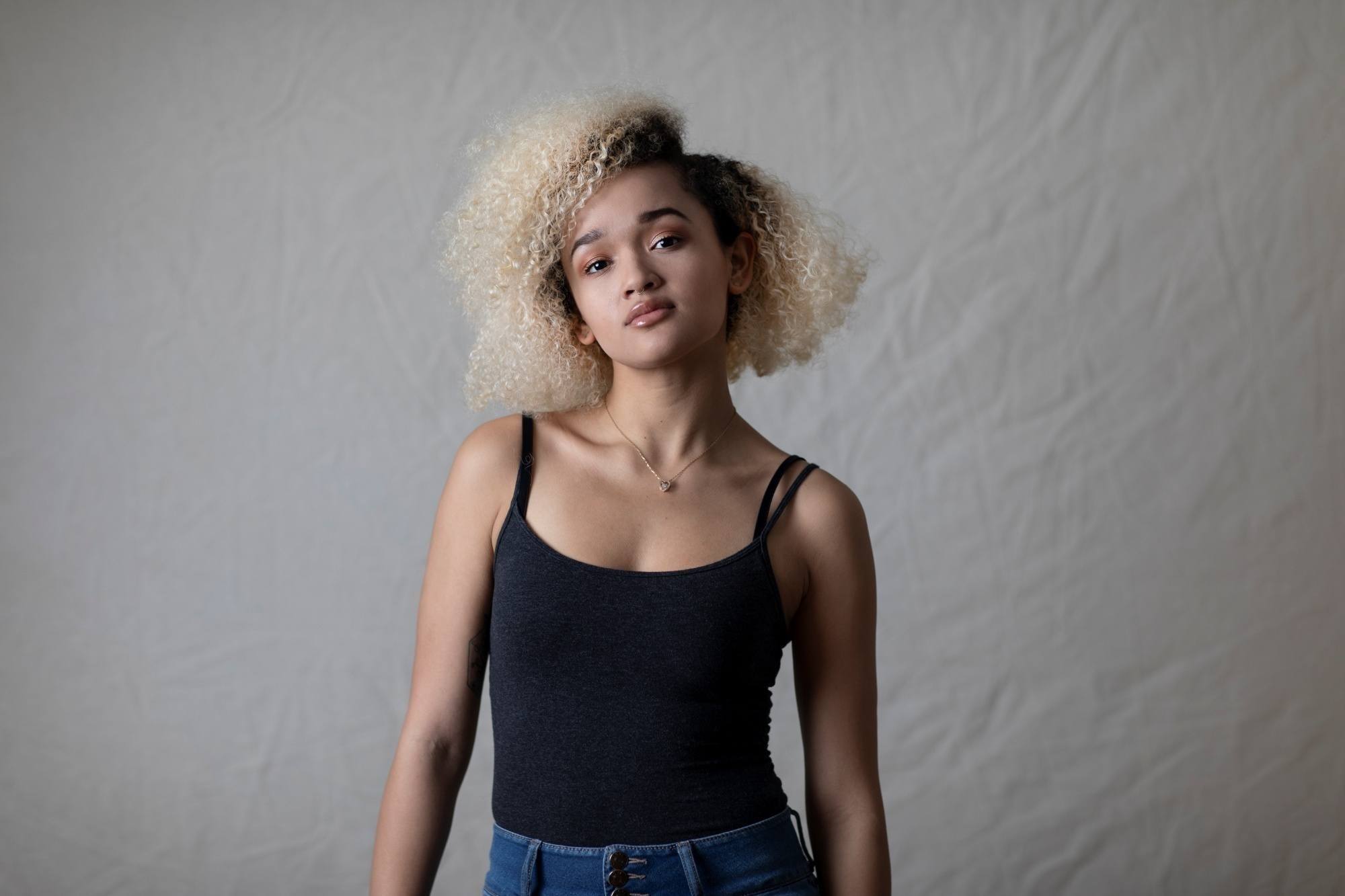 This cool, metallic blonde hair color contrasts with your morena skin, so both your hair and skin tone are showcased. It gives you an edgy look that you can slay on and off the runway.
22. Icy Blonde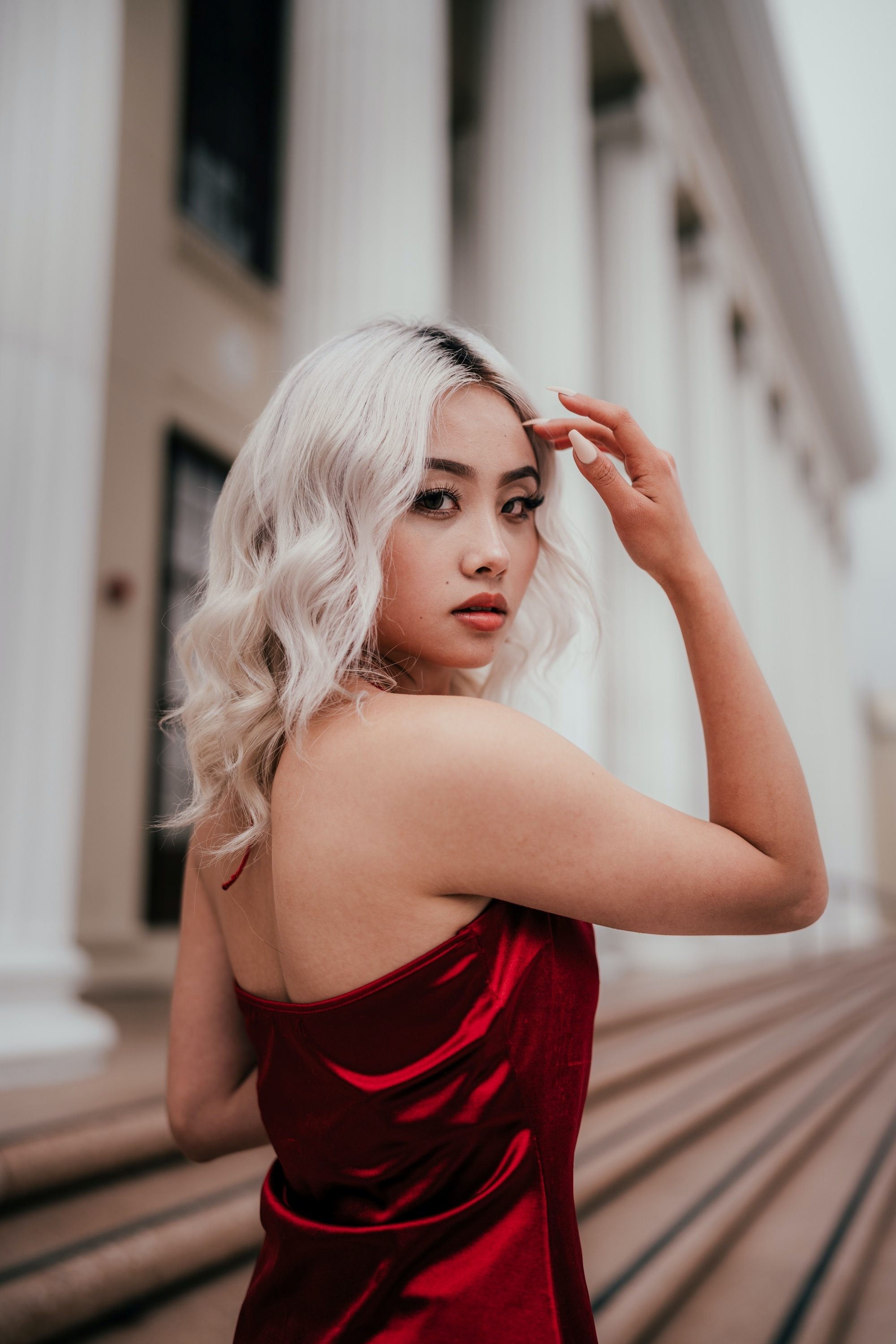 This light blonde hair color gives you an ethereal vibe. Let this hair color flatter your morena complexion and make you a head-turner wherever you go.
23. Dirty Blonde Hair Color for Morena Skin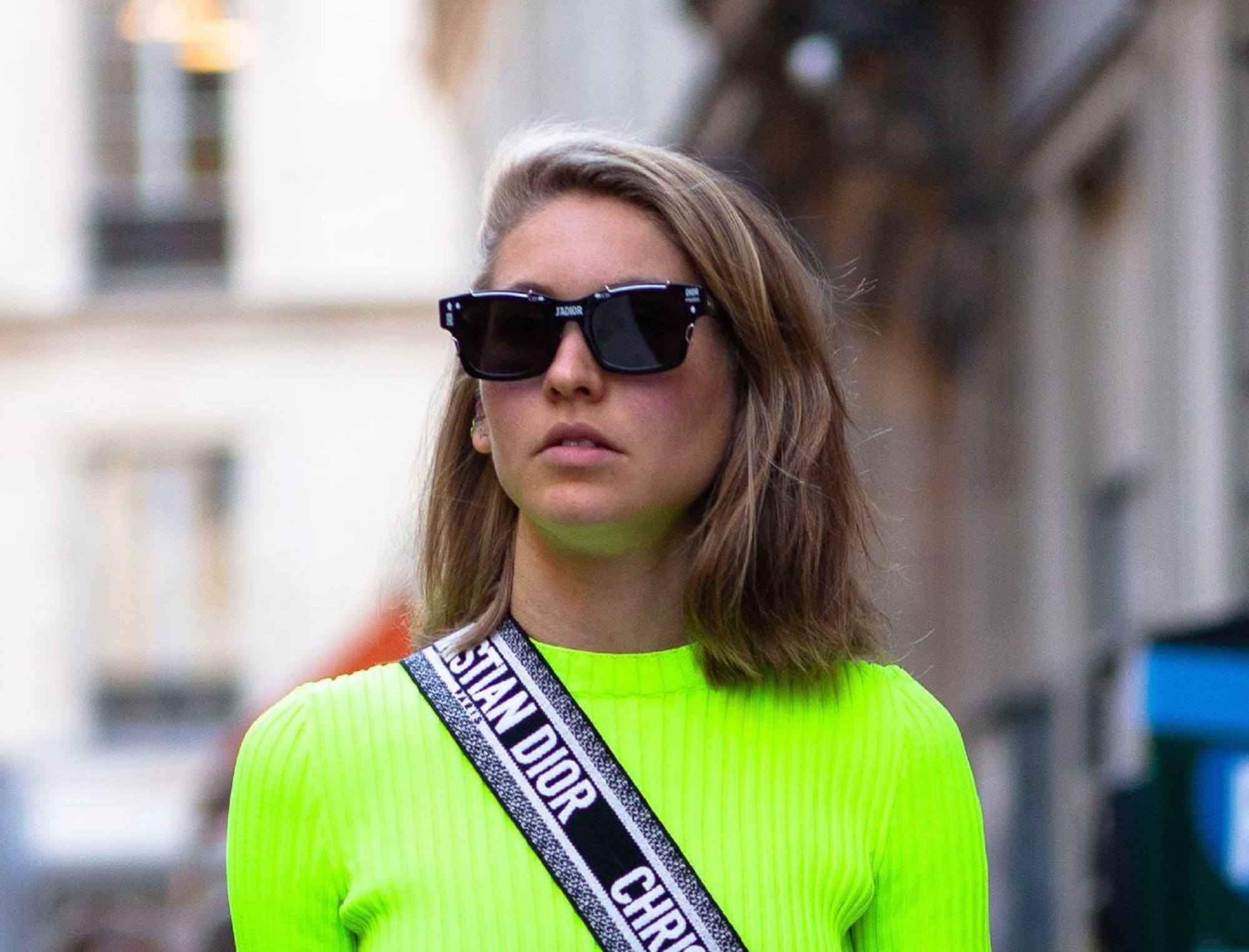 It's like sandy blonde but not quite. It's close to bronde but with ashy tones. It may be a complicated color to describe but trust us, it will make your overall look chic and sophisticated. Go to your most trusted professional stylist to get this color (and to prevent hair damage, too!).
24. Wine Red
Red is for everyone; you just have to pick the right shade for you. Darker shades like burgundy and wine go well with morena skin. These rich shades elevate dark hair and make it look even more stylish.
25. Dip-Dyed Blonde Hair Color for Morena Skin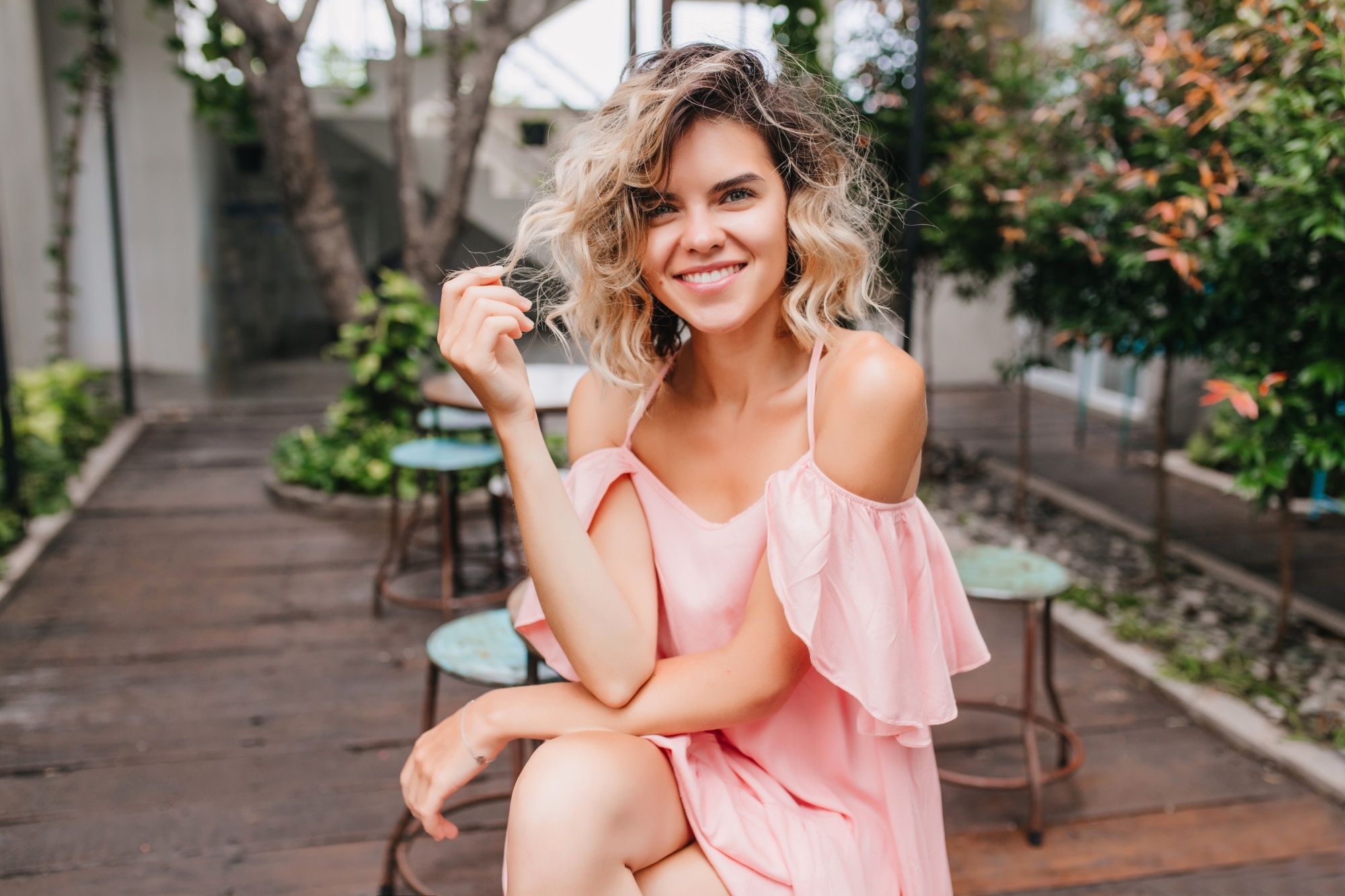 Wear blonde shades in a quirky and playful way by getting dip-dyed hair. The contrast makes your look unique, and you don't have to worry about retouching your roots once your hair starts growing.
Finding the best hair color for morena skin is all about enhancing the richness and drama that your natural tones already provide. All you need is a bit of tweaking here and there to keep your look interesting. Playing with colors that add depth and dimension while still looking natural is a good way to start your hair color journey.
Prev Article
Next Article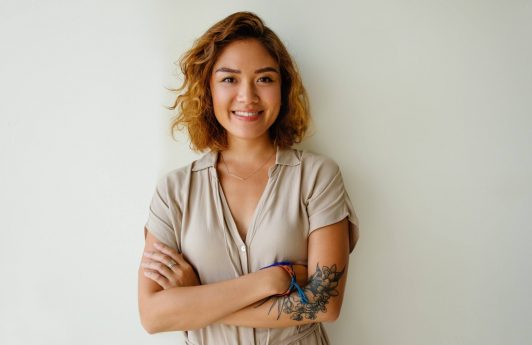 Gallery
Hair Color for Curly Hair: Our Top Picks for 2022
Bored with your 'do? Get hair color for curly hair. We list down some hues you can choose from to help you out. 
See article