Hair Color for Curly Hair: Our Top Picks for 2022
Bored with your 'do? Get hair color for curly hair. We list down some hues you can choose from to help you out. 
Curls and color both make hair more interesting. They spice up your look and create a dramatic 'do. When choosing a hair color for curly hair, pick a hue that makes your curls pop. This way you draw more attention to your ringlets and waves and your new hair color complements them instead of washing them out.
Ready for your new curly hair color? Whether they are natural or permed, these hair colors are bound to make them shine.
Hair Color for Curly Hair: Must-try Hues
1. Honey Brown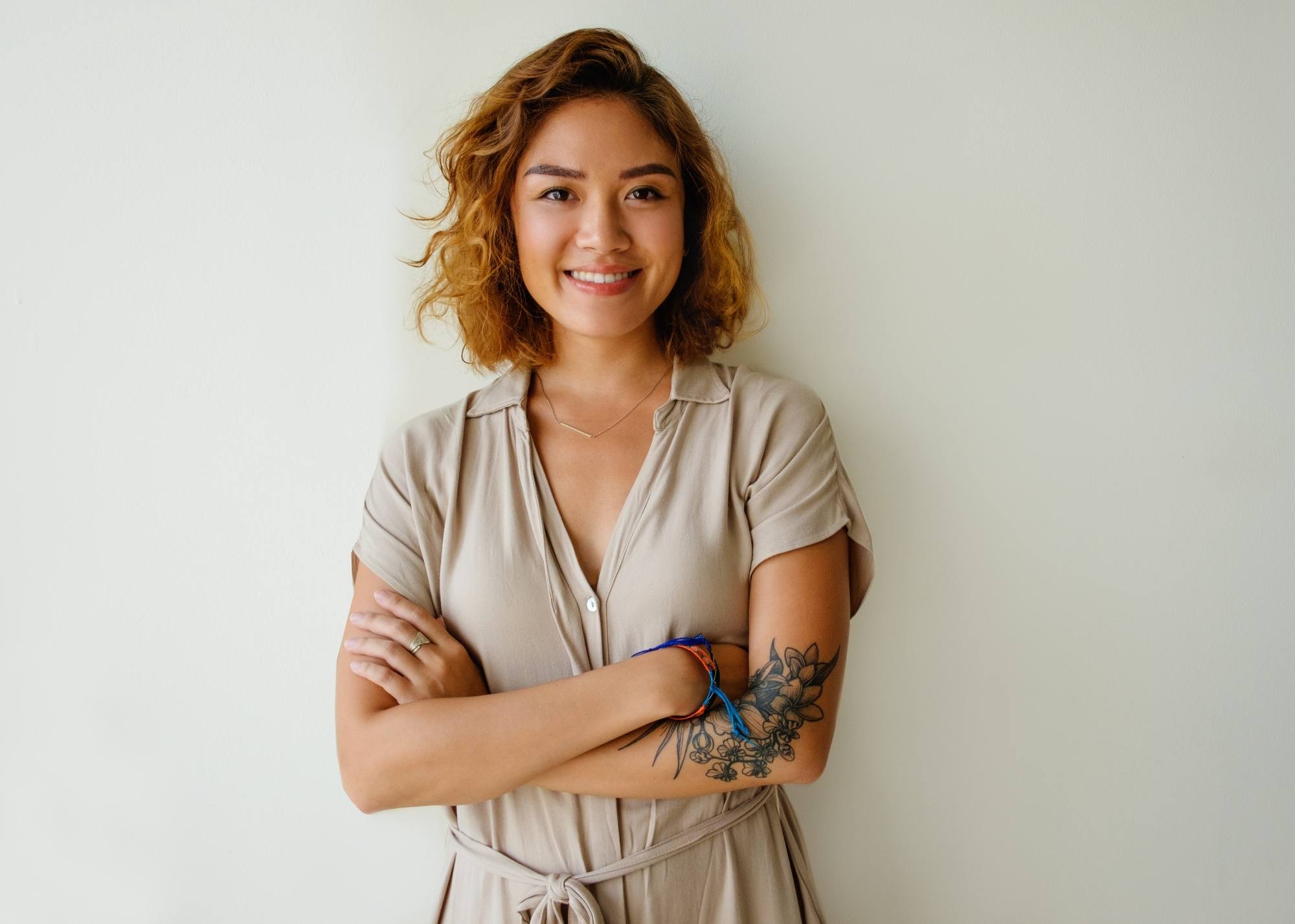 This medium brown shade gives your face a sun-kissed glow. It's flattering on any skin tone, so if you're struggling to find a color that suits you, try this shade.
Editor's tip: When you dye your hair, start using a shampoo for colored hair like TRESemmé Pro-Color Series Color Radiance Shampoo. It has anti-fade technology that's proven to help your hair color stay vibrant for longer. It also has jojoba oil to help give your hair the moisture it needs. Pair it with TRESemmé Pro-Color Series Color Radiance Conditioner for best results. 
2. Chocolate Brown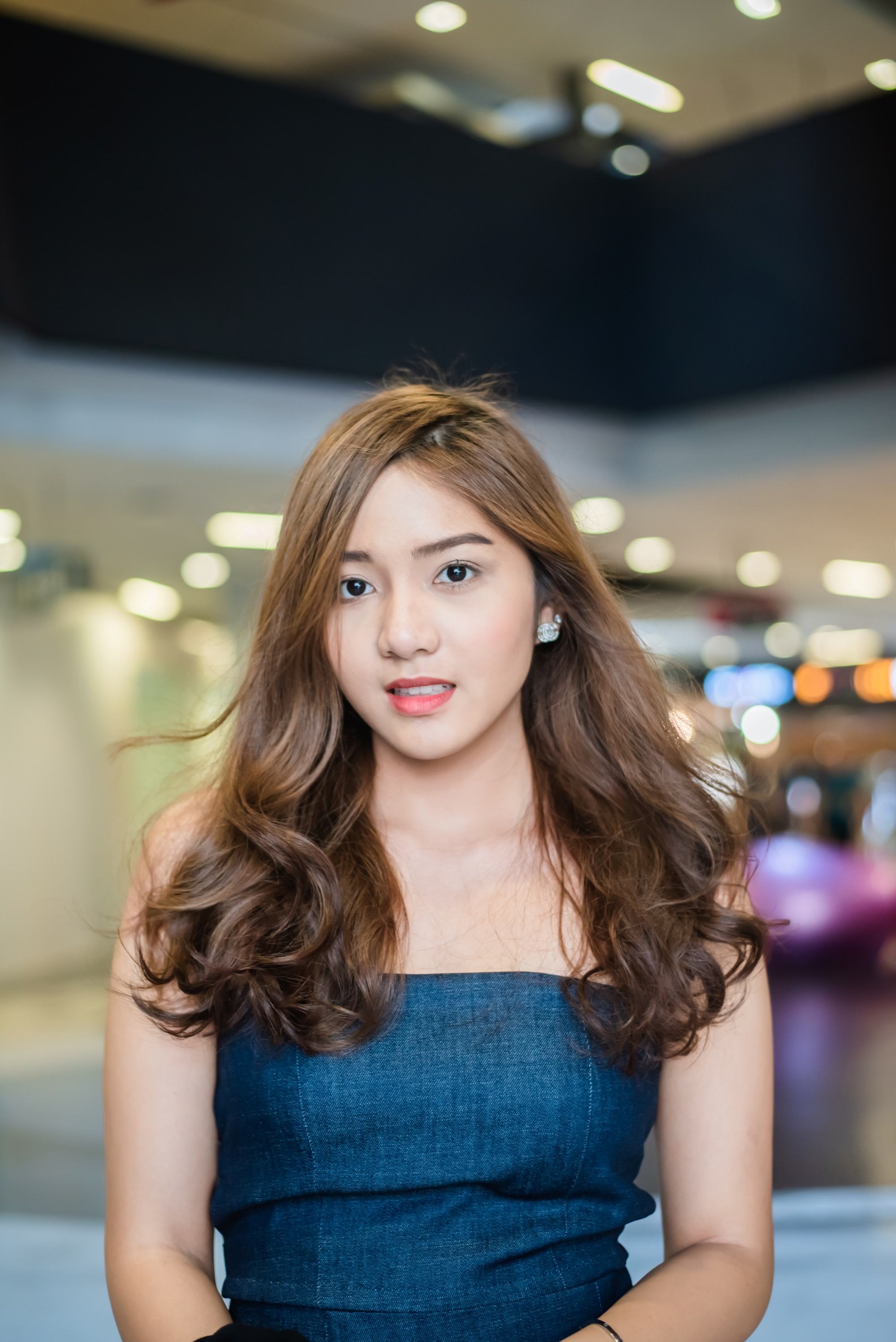 If you're not keen on changing your look drastically, deep brown shades like chocolate brown or chestnut can be refreshing. It gives warmth to fair skin tones and morena skin while helping define your curls.
3. Purple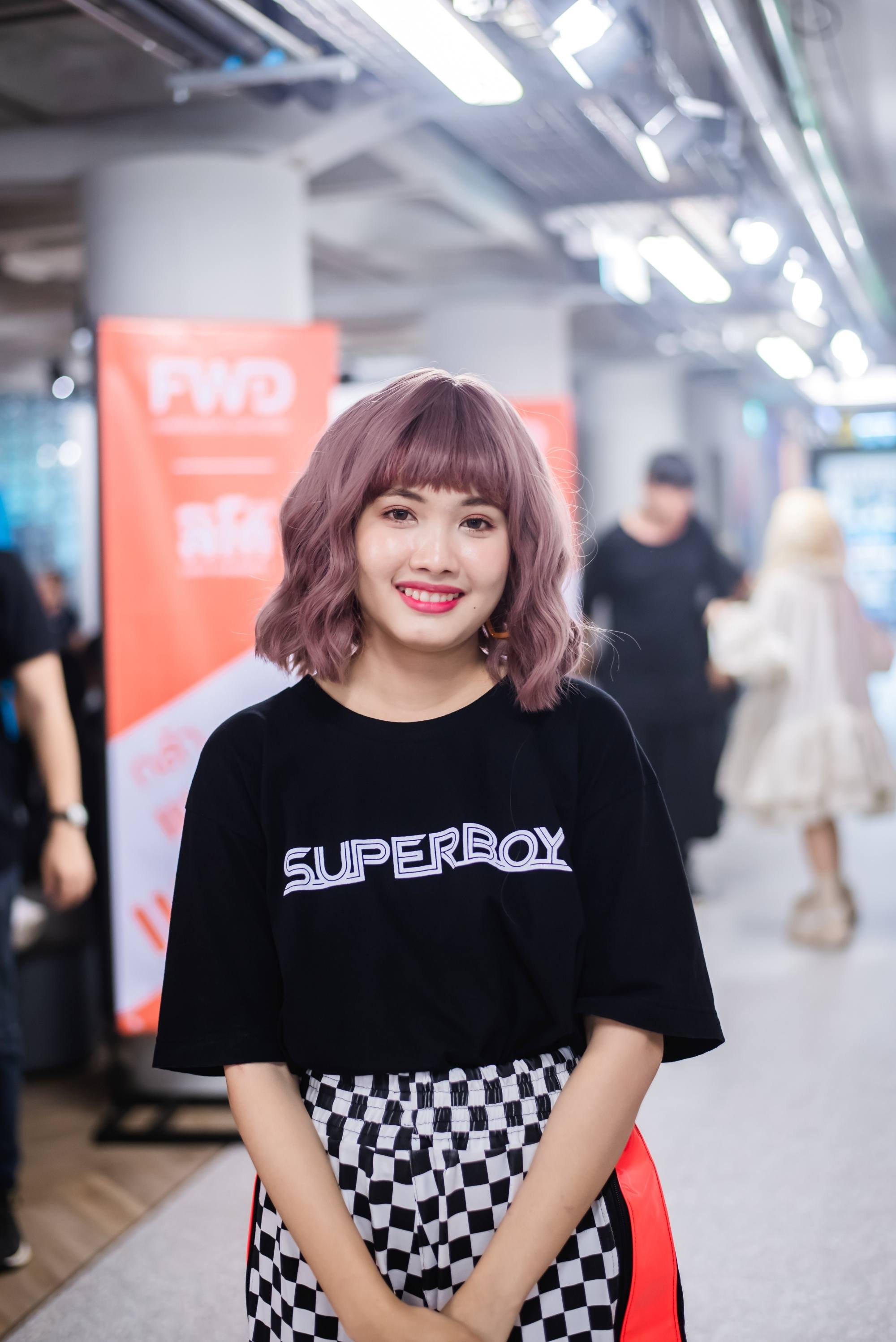 This may be another unconventional hair color choice, but trust us, you won't regret it. Deep purple hues like plum and eggplant can add depth to your hair, especially when light hits your it. Meanwhile, you can go for lighter shades like dusty purple, lilac, and lavender if you want something hip and quirky.
Editor's tip: Bleaching and coloring your hair can cause damage. Bring your hair back to its healthy-looking state by washing it with Dove Keratin Repair 1 Minute Serum Shampoo. It has keratin-infused serum capsules that penetrate your hair and repair it from within. It leaves your hair recovered deeply nourished in just one minute.
4. Ash Blonde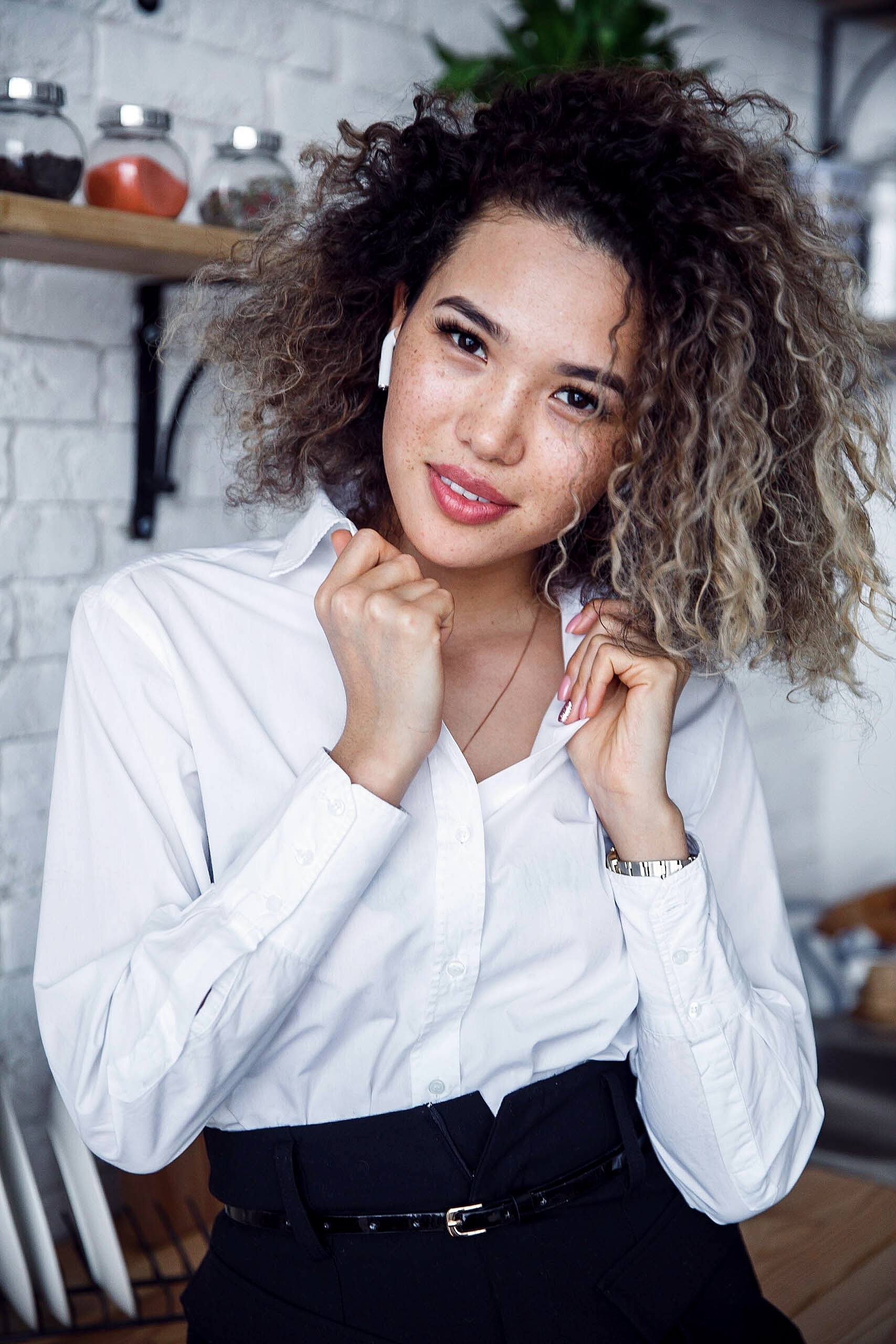 If you want light hair, go blonde. It isn't just for fair-skinned women, as there are a variety of blonde shades available that can suit different complexions. For example, honey blonde and bronde hair colors fall under medium blonde shades. They are perfect for morenas. Ash blonde is flattering on any skin tone, too, so might want to try it.
5. Platinum Blonde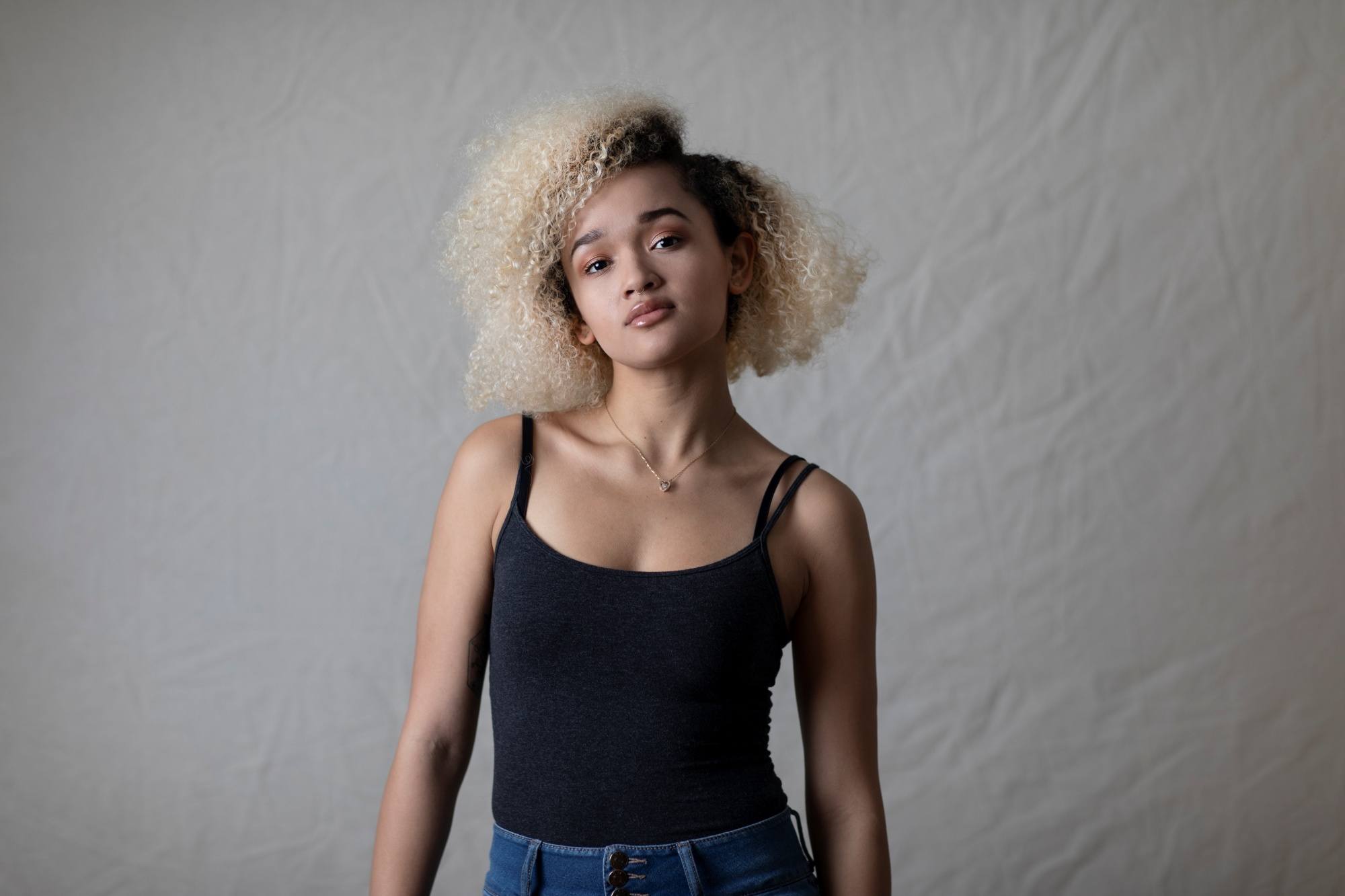 Are you into light blonde shades? Then platinum blonde is perfect for you. It's chic, sophisticated, and gives you a high-fashion vibe.
Editor's tip: Keep your blonde hair from going brassy over time by using TRESemmé Pro-Color Series Blonde Brilliance Shampoo and TRESemmé Pro-Color Series Blonde Brilliance Conditioner. These have purple formula that neutralizes brassy tones, so your blonde hair stays beautiful for longer. 
6. Red Orange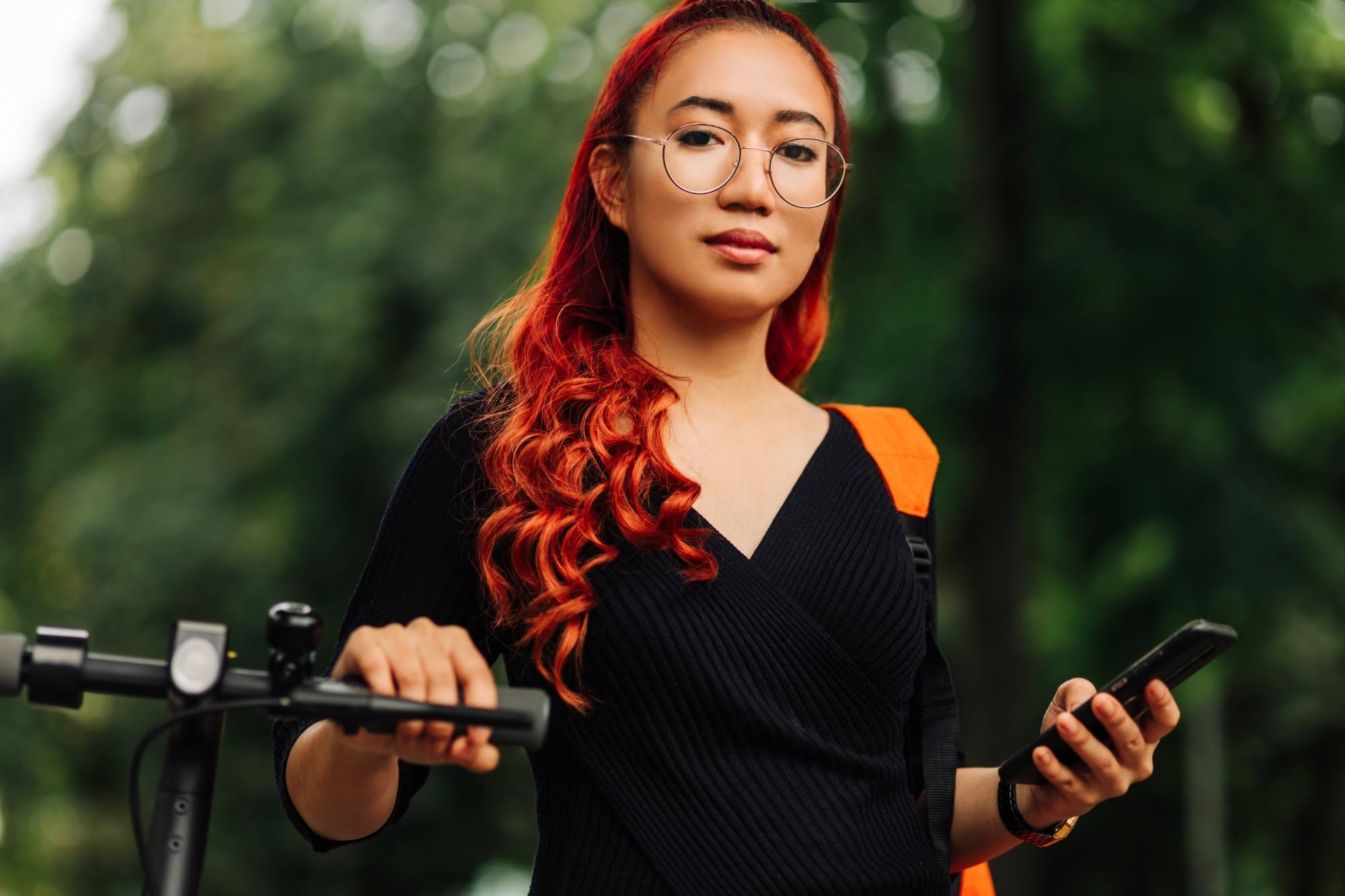 Wear the color of sunset on your hair. Dye your long, curly hair red orange and make your childhood fantasy of being a mermaid come true!
7. Espresso Hair Color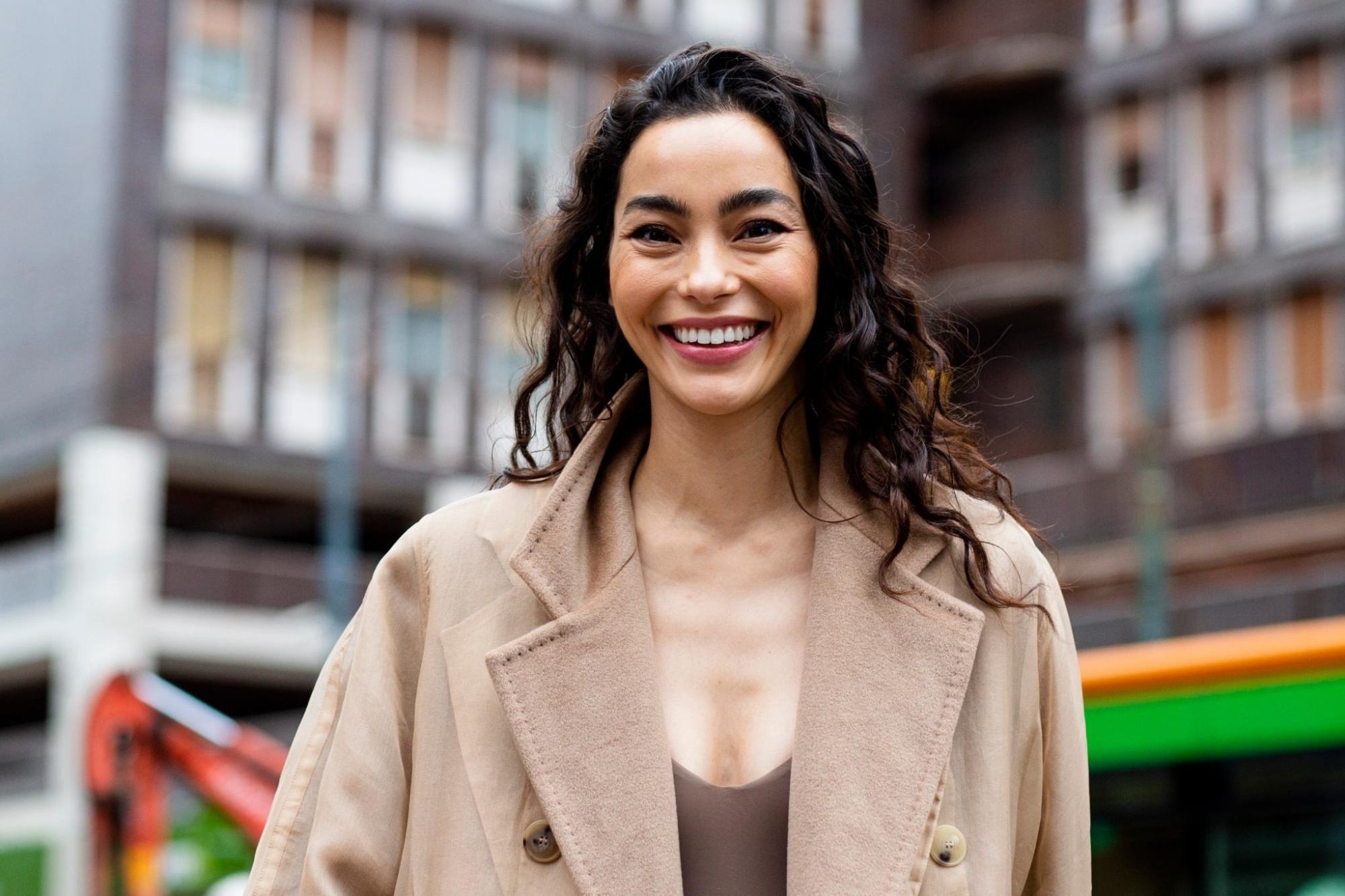 This deep brown shade seamlessly blends with Filipinas' naturally dark hair. It adds a bit of dimension to your black hair, especially when light hits your tresses and you see the espresso hues making your hair rich and decadent.
8. Golden Brown
Enjoy that fresh-from-the-beach vibe even if you haven't gone to one. It's lighter than honey hair color, but it gives your face warmth just as well.
9. Deep Chocolate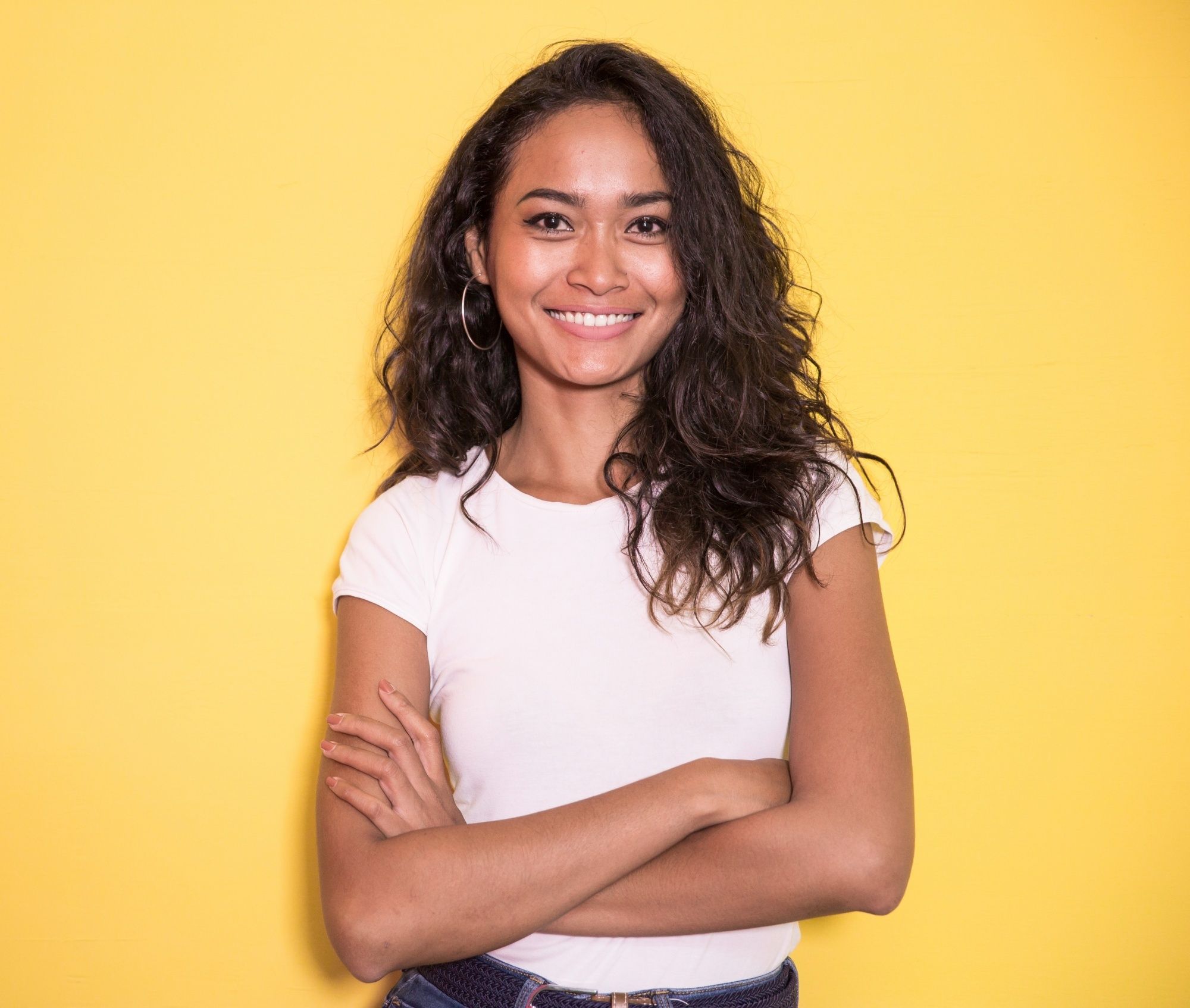 Another dark brown shade that you can try is deep chocolate. Like espresso hair color, deep chocolate shines the most when light hits your hair, so whenever you're taking a selfie, take advantage of natural light for that perfect shot.
Editor's tip: Want to include keratin in your hair care routine? Try Cream Silk Triple Keratin Rescue Color Revive Ultra Conditioner, which gives your colored hair the three benefits of keratin. It helps in taming frizz, reviving damaged hair, and restoring shine to dull and dry hair. 
10. Mahogany
This rich, brownish-red curly hair color makes the shape of your waves and curls pop out more. Mahogany also blends well with naturally dark hair, so you can wear it with shadow roots.
11. Blue Green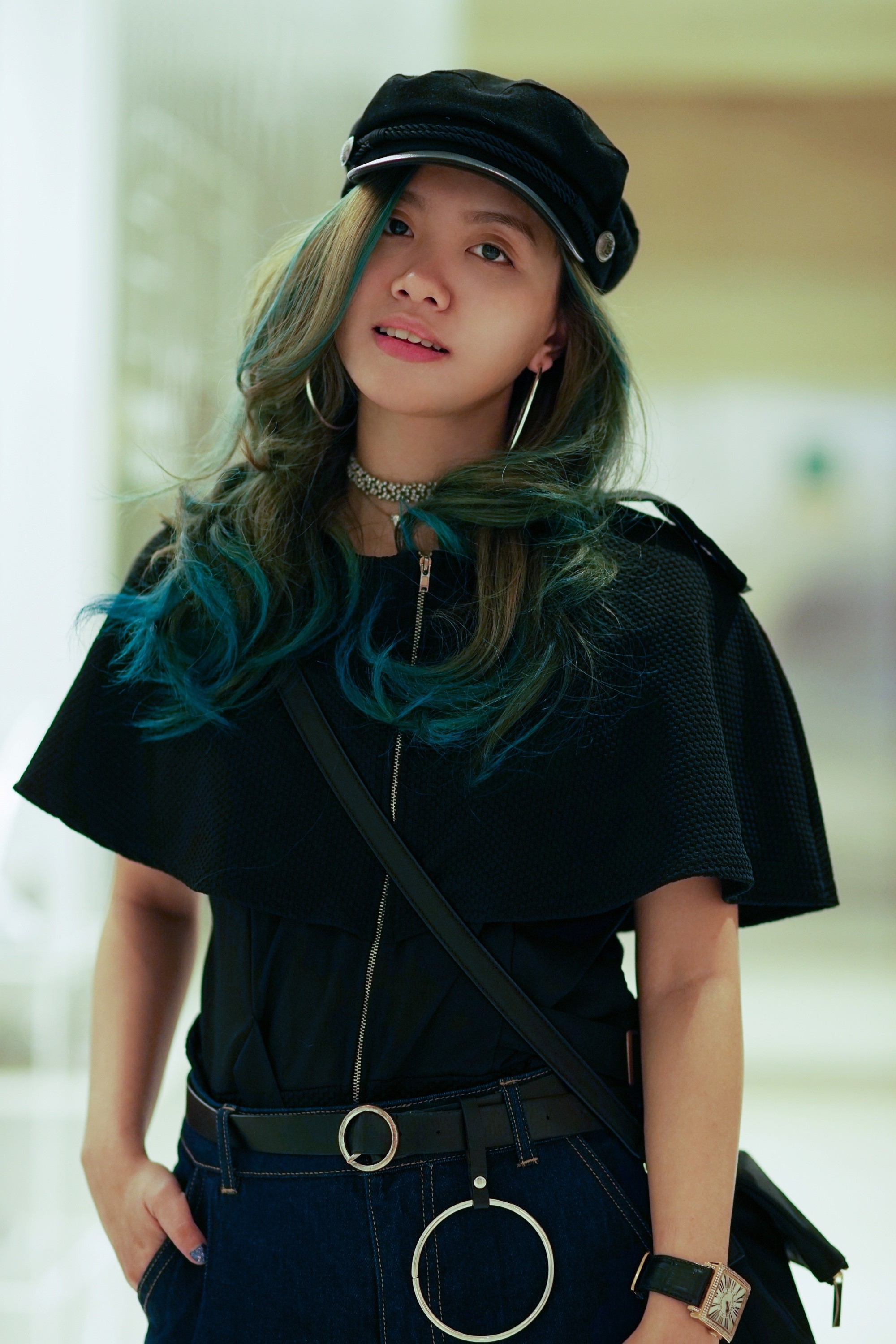 Another dreamy hair color for curly hair that you can try is blue green. You can wear it on your curly hair as highlights or streaks to give your hair a subtle accent. But if you want to dye your hair entirely, why not? Go for it!
12. Amber Brown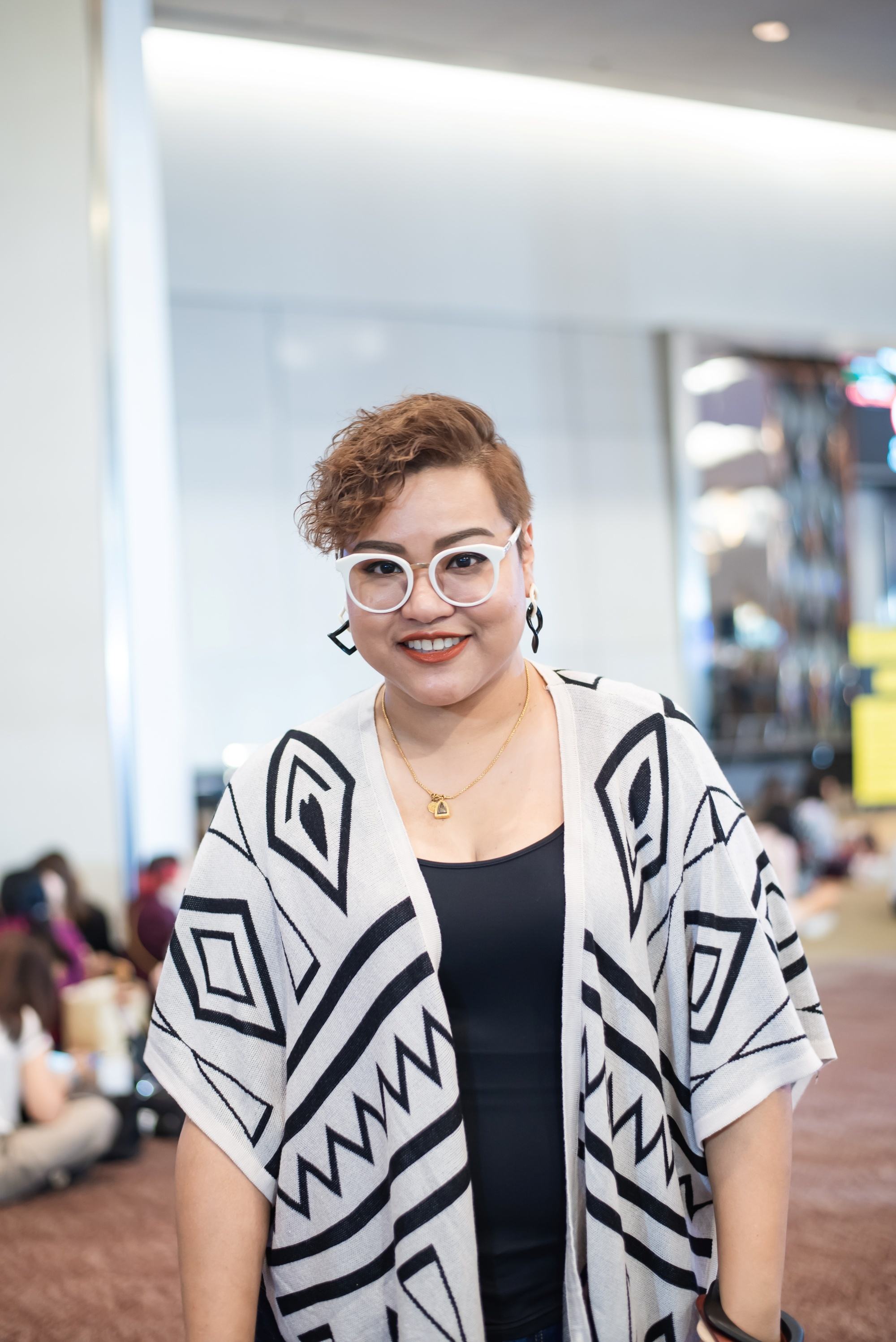 This curly hair color resembles golden brown with just a tiny hint of redness. It's a great choice when you want to spice up a curly pixie cut.
13. Silver Gray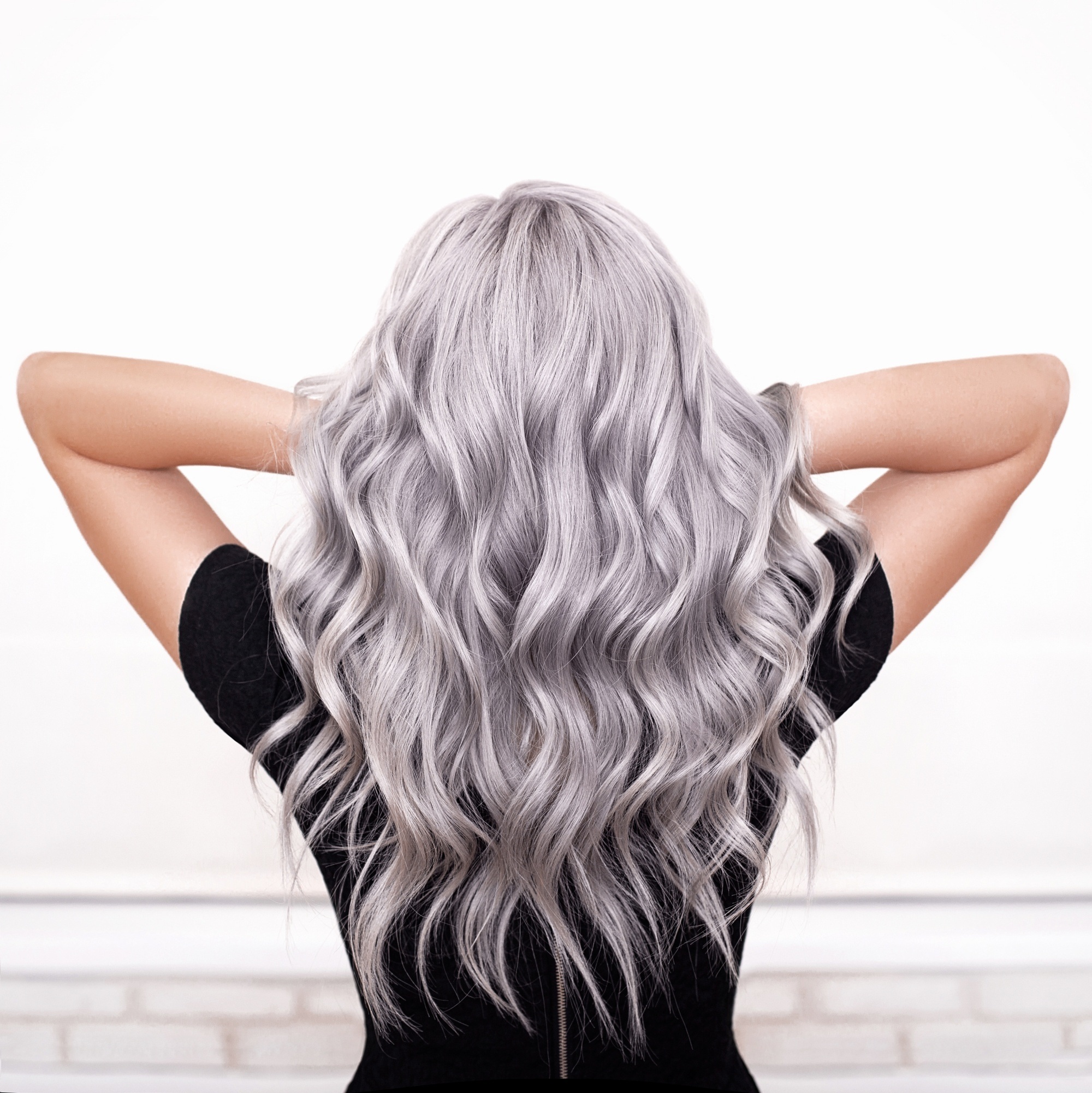 It's bold, edgy, and will definitely make you a head-turner—what's not to love about curly silver gray hair?
14. Golden Brown Highlights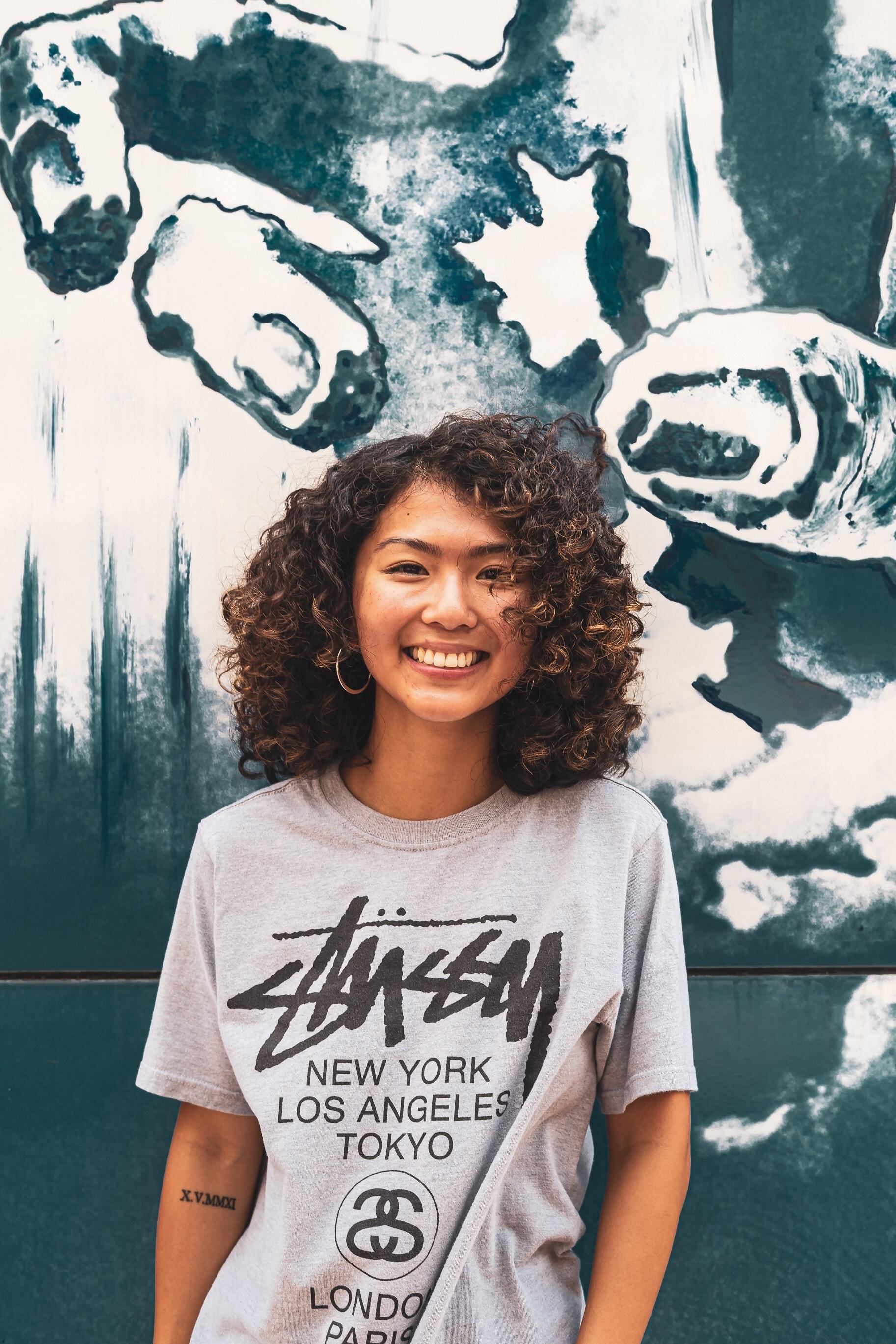 Even fine, golden brown highlights can add dimension to your naturally dark curly hair. This is a great pick if you're not keen on getting a drastic change to your look.
15. Cinnamon Hair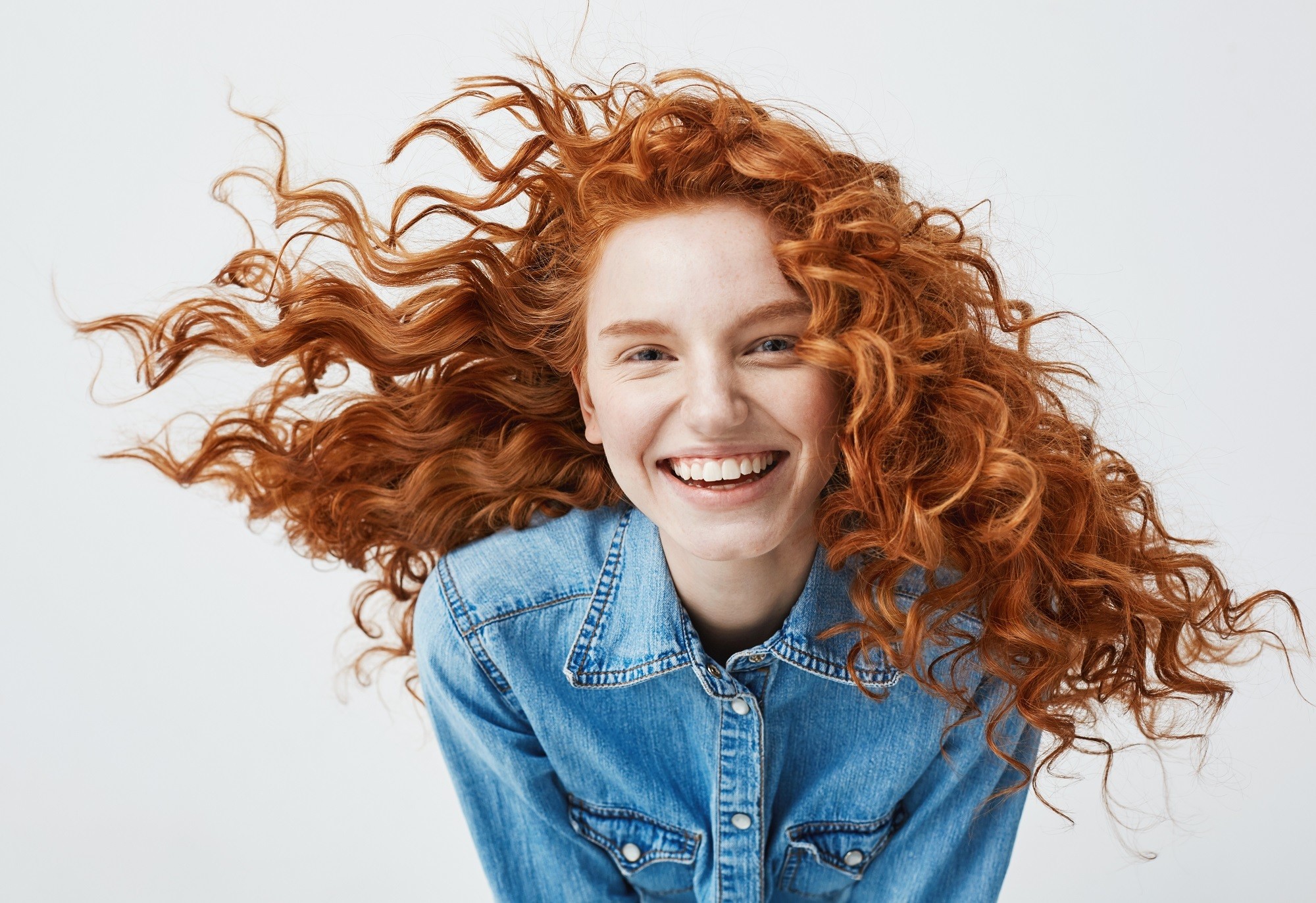 Yup, cinnamon isn't just a sweet pastry you can enjoy with your morning coffee. It's also a gorgeous hair color—even more so when applied on curls. Cinnamon hair can add warmth to fair and medium skin tones, so go ahead with this color if you want to add that glow to your face.
16. Dusty Pink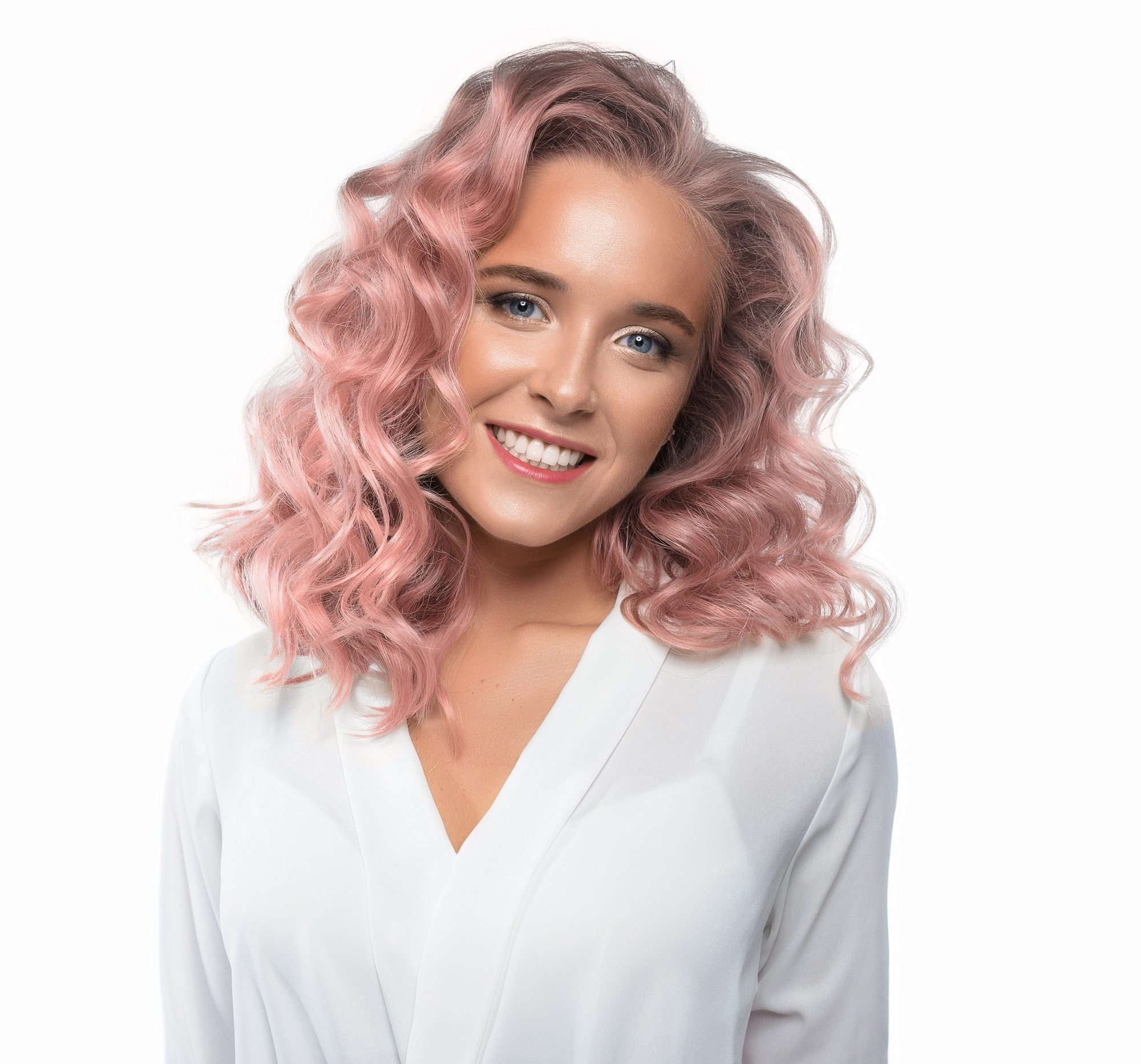 Do you have a penchant for the unconventional? Are you feeling adventurous with your curly hair? Dye it pink. Make your tresses look as sweet as candy. You get to unleash your creative self and revamp your look as well. With pink hair, some people might mistake you for their favorite pop or rock star and line up to ask for your autograph.
17. Vibrant Red
Look fierce and fiery with a vibrant red curly pixie cut. Set your curls with mousse and hairspray so they stay in good shape as you party all night!
18. Dip-dyed Hair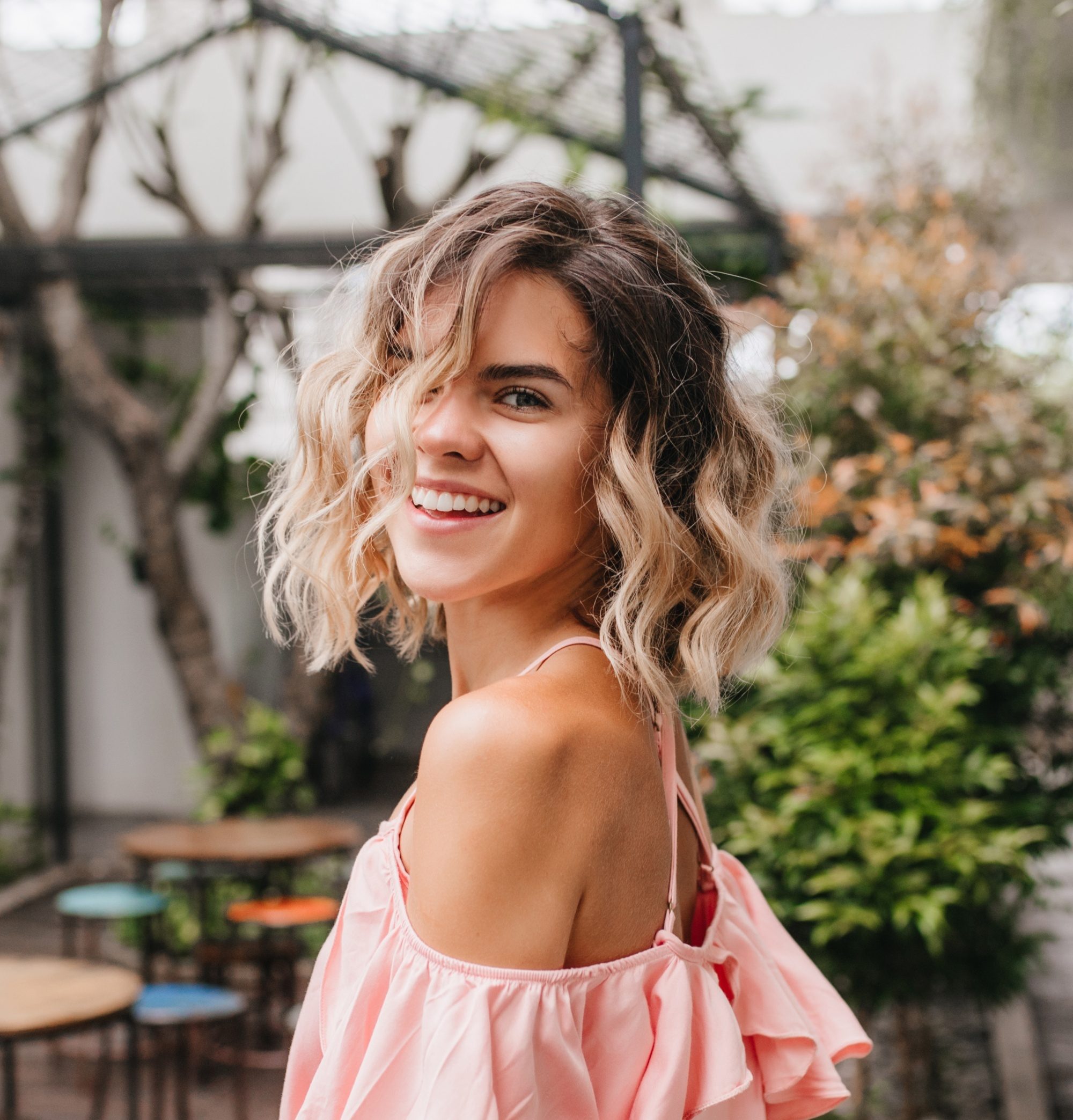 Keep your naturally dark locks but experiment at the lower half section of your hair. With dip-dyed hair, you can create a stark and playful contrast by choosing a light hair color like blonde or even pastels.
19. Magenta and Purple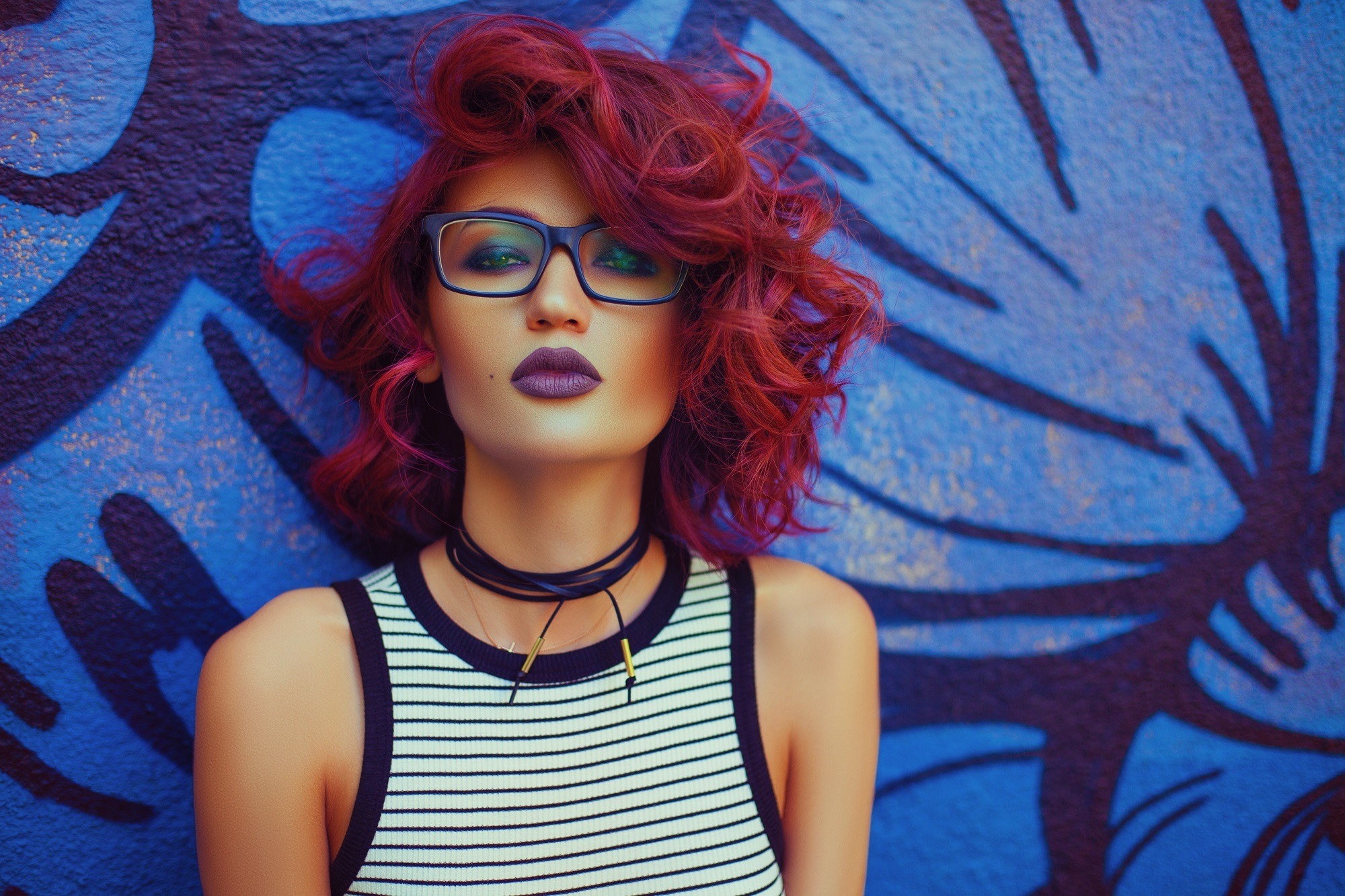 You can mix to bold colors in your hair if you want a more creative look. Just make sure to give your hair a break in between coloring sessions to let it recover from damage.
20. Honey Brown Highlights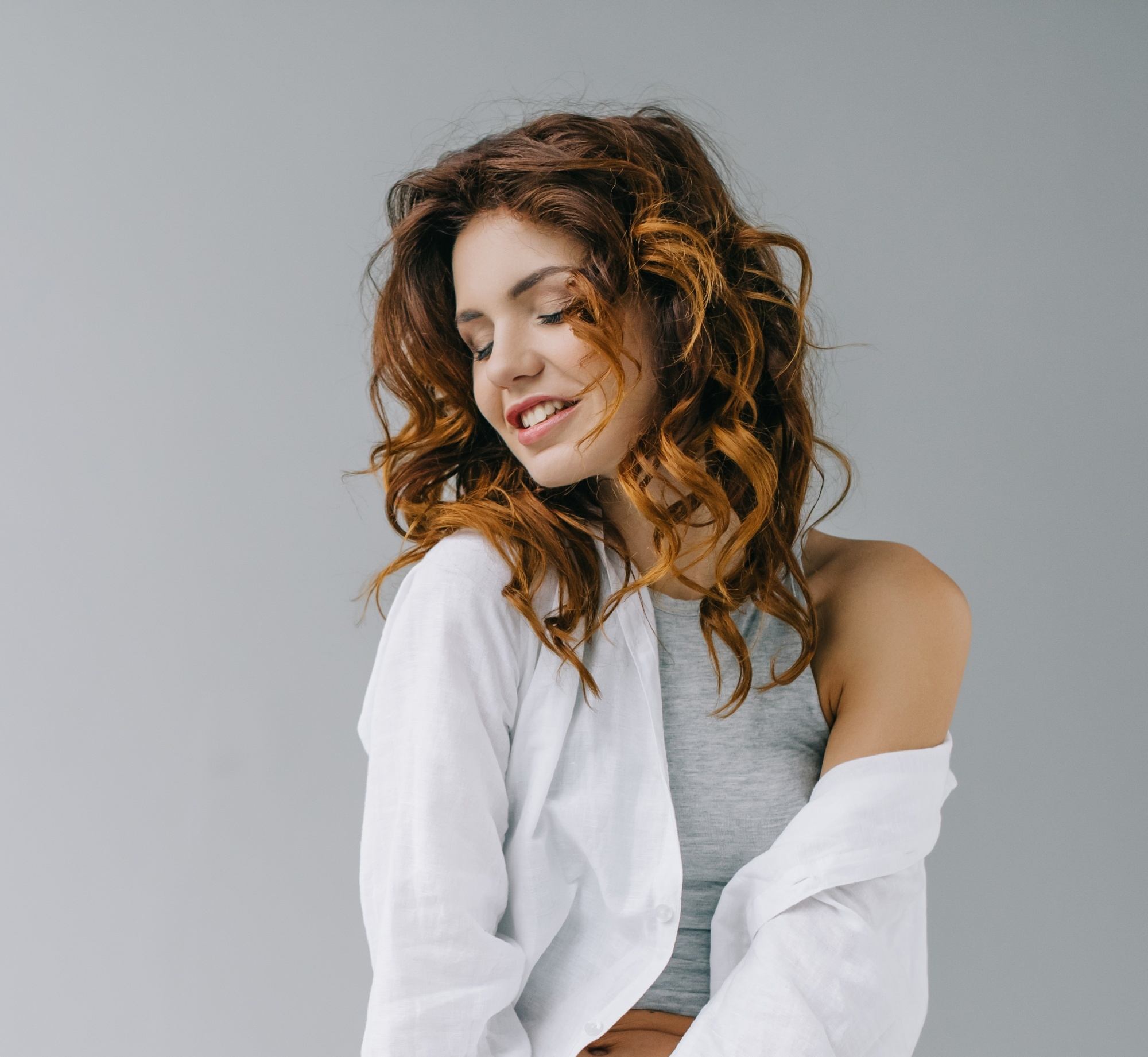 If you want to add color in small doses, you can go for highlights. Honey brown can give your dark hair a beautiful contrast in a more natural-looking way. It's as if the sun is always casting a glow on your curls.
21. Wine
This deep red shade goes well with almost all skin tones—morena skin included! Wine hair color is perfect when you want to go red in a more subtle way. Make your wine red hair look classy by applying hair serum for added shine.
22. Pink and Purple
This hairstyle says so many different things at the same time⁠—youth, care-free spirit, and adventure. Pink and purple are good colors for your curly hair because they make your curls look playful. This color pairing is perfect when you want to unleash your artsy side.
23. Bright Pink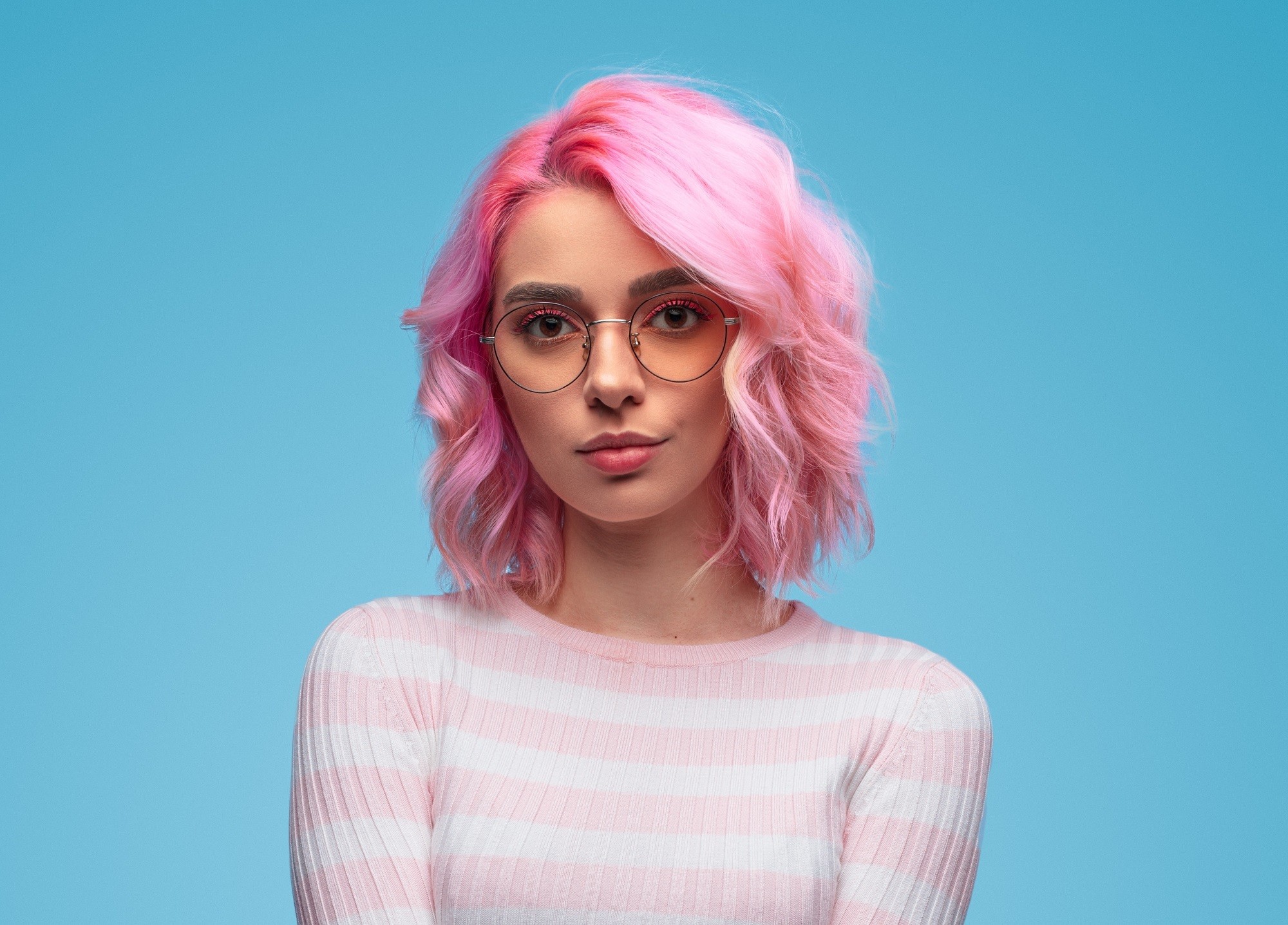 Going bold? Get bright pink hair. This color says you're friendly and cheerful and a lot of people love that. It also adds a rock star-chic vibe to your look.
24. Honey Blonde
This shade borders on the medium to light shade of blonde with a little bit of brown thrown in. Honey blonde is a versatile shade as it can complement almost any skin tone. And when you dye your kulot hair with this shade, your curls or waves become even more defined.
25. Golden Copper Brown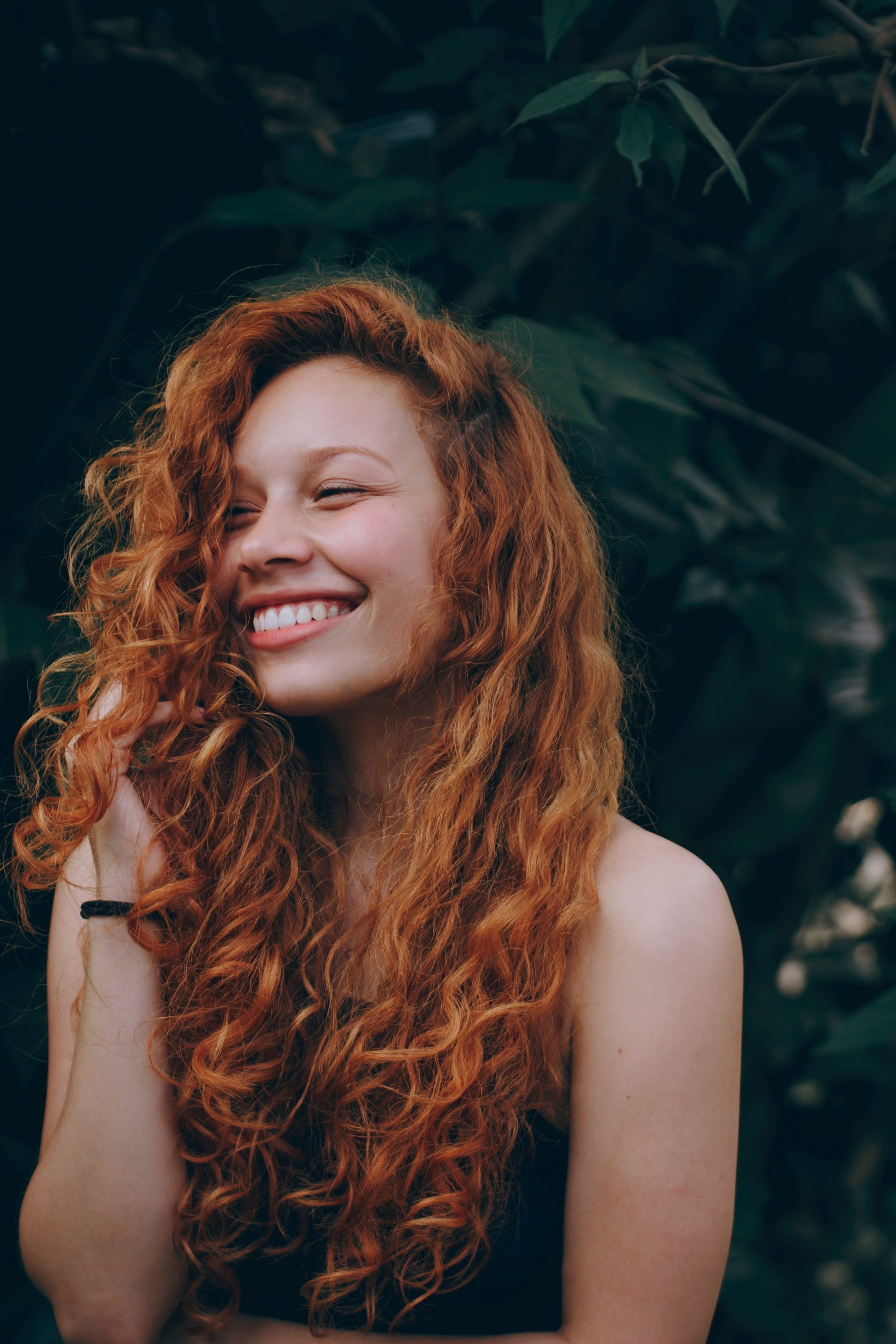 Show off your sun-kissed glow with this curly hair color. It's flattering for morenas, and it gives long, tousled curls a messy-chic vibe.
Now, you're ready to rock any hair color for curly hair. Just remember to choose a color that suits not only your skin tone but also something you're comfortable with because when it comes to looking chic, confidence is your best weapon.
Prev Article
Next Article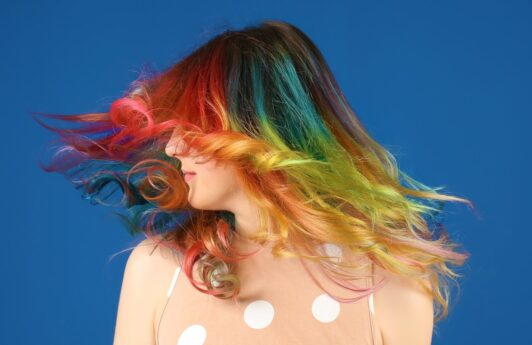 Article
12 Ways to Wear Rainbow Hair Color With Pride
Check out different ways to express yourself with this hair color trend.
See article