Short Hair for Round Face: 25 Chic Ideas for Pinays
Got a round face shape? Here are short hair ideas for you!
If you have a round face shape, you may have heard people saying that short hair doesn't suit you. Well, they are wrong! Don't deny yourself the pleasure of rocking short hair for a round face. We believe that short hair is for everyone—and not a hairstyle simply reserved for those with petite faces or chiseled jawlines. It's all down to how you style the round face pixie cut or short hair style.
Ready to rock short hair for round face? Here are some of our favorite cuts to inspire your next hair makeover journey.
Hairstyles for Short Hair with Round Face
1. Bob With Side Twists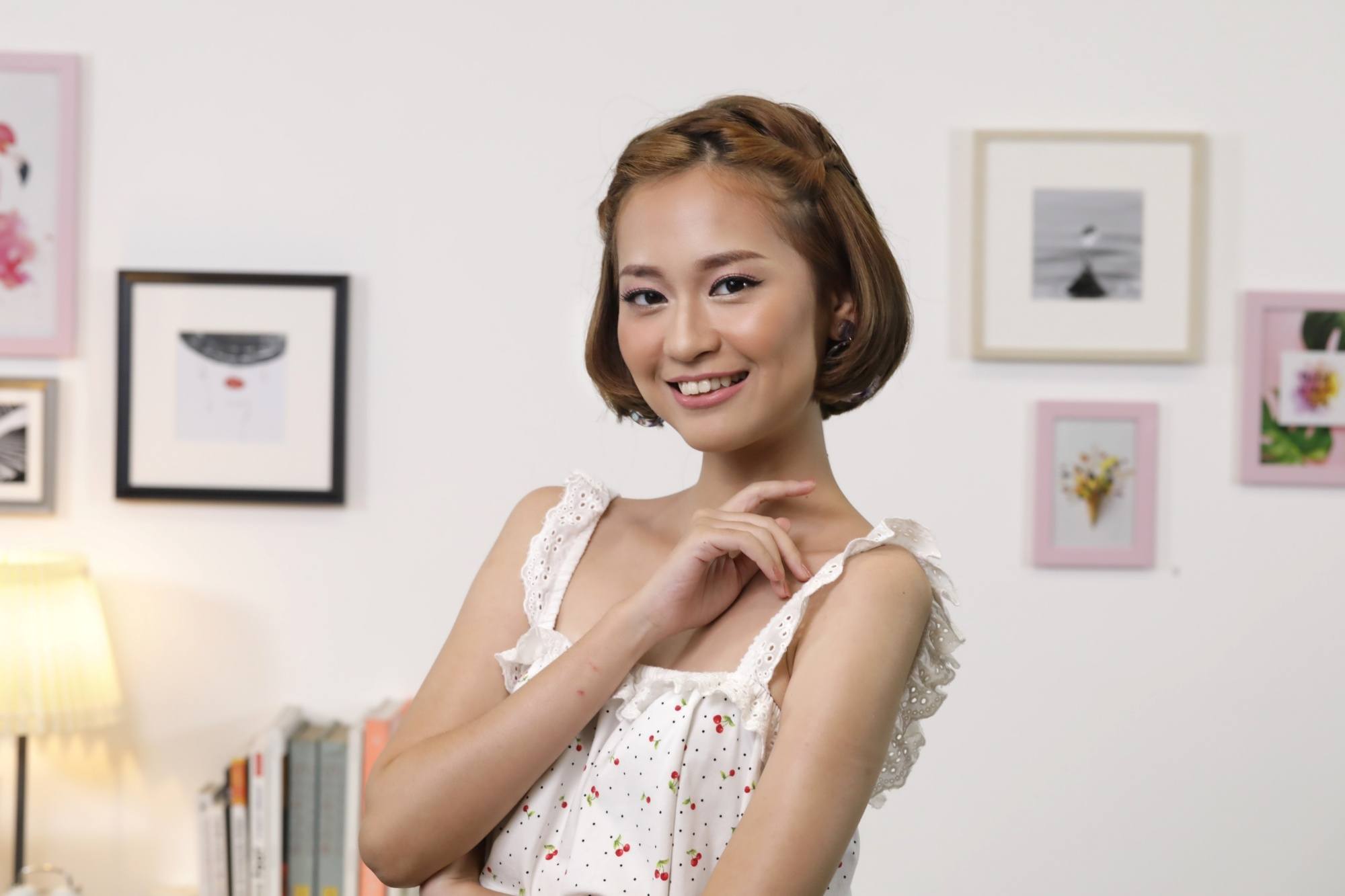 This is one of the easiest hairstyles for short hair that are flattering for round faces. Part your hair either at the center or on one side, take a section of hair from the left and right sides, twist these sections, and secure them with bobby pins. This is also a clever hair hack when you want to hide your bangs.
2. Twisted Half Ponytail
Add a twist to your half ponytail (quite literally) by creating a small gap above your hair elastic and inserting your half ponytail there. The twist adds texture to your hair, which makes your 'do look more chic.
3. Bubble Bangs for Short Hair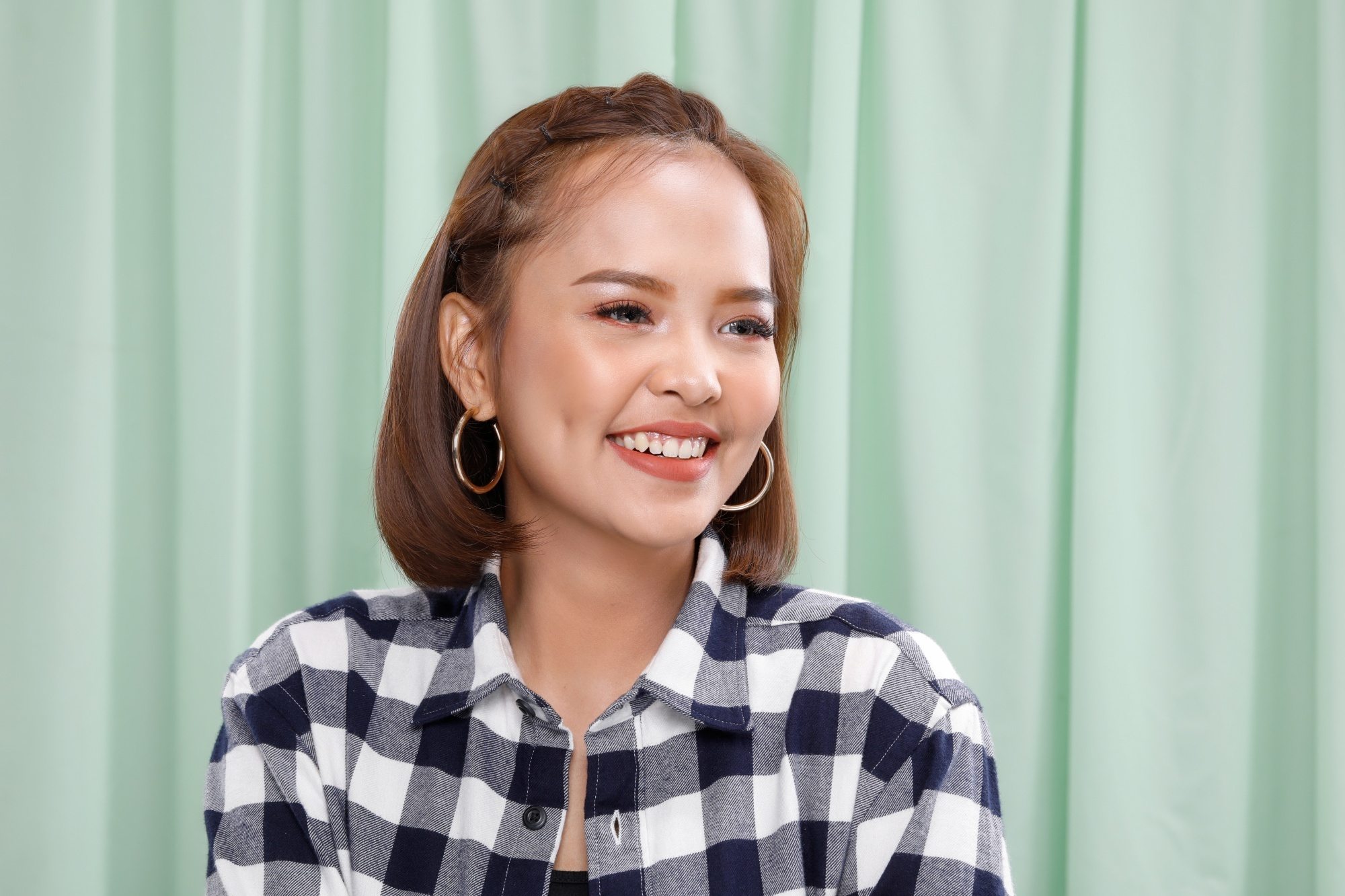 This hairstyle is another clever way to get stray strands off your face. Just take a section of your hair near your hairline and tie a series of hair elastics on it. Add more hair as you add another elastic the tied section stays put.
4. Round Face Pixie Cut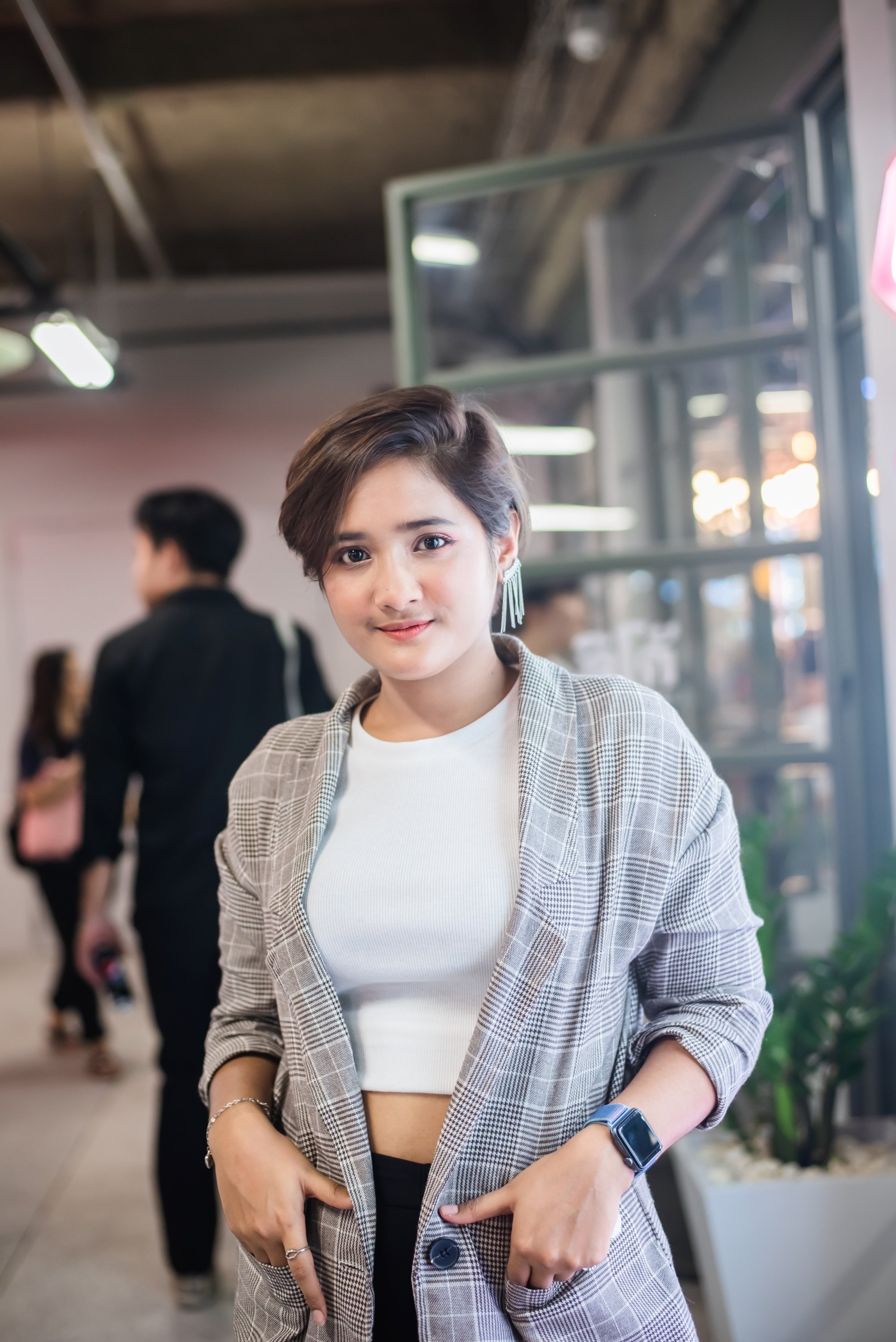 Do you often type the phrase "round face pixie cut" on search engines? The search is over because this pixie cut with long bangs is flattering for you. It frames your cheekbones and jawline while giving your face a balanced shape. It looks fresh and light, too!
5. Curly Round Face Pixie Cut With Short Sides
This asymmetrical pixie cut for round face shapes has extremely short hair on one side and curly, side-swept bangs. It showcases your cheekbones and jawline but still makes your face look balanced. It's also a chic androgynous haircut, so try it if you're into these looks.
6. Classic Bob With Soft Layers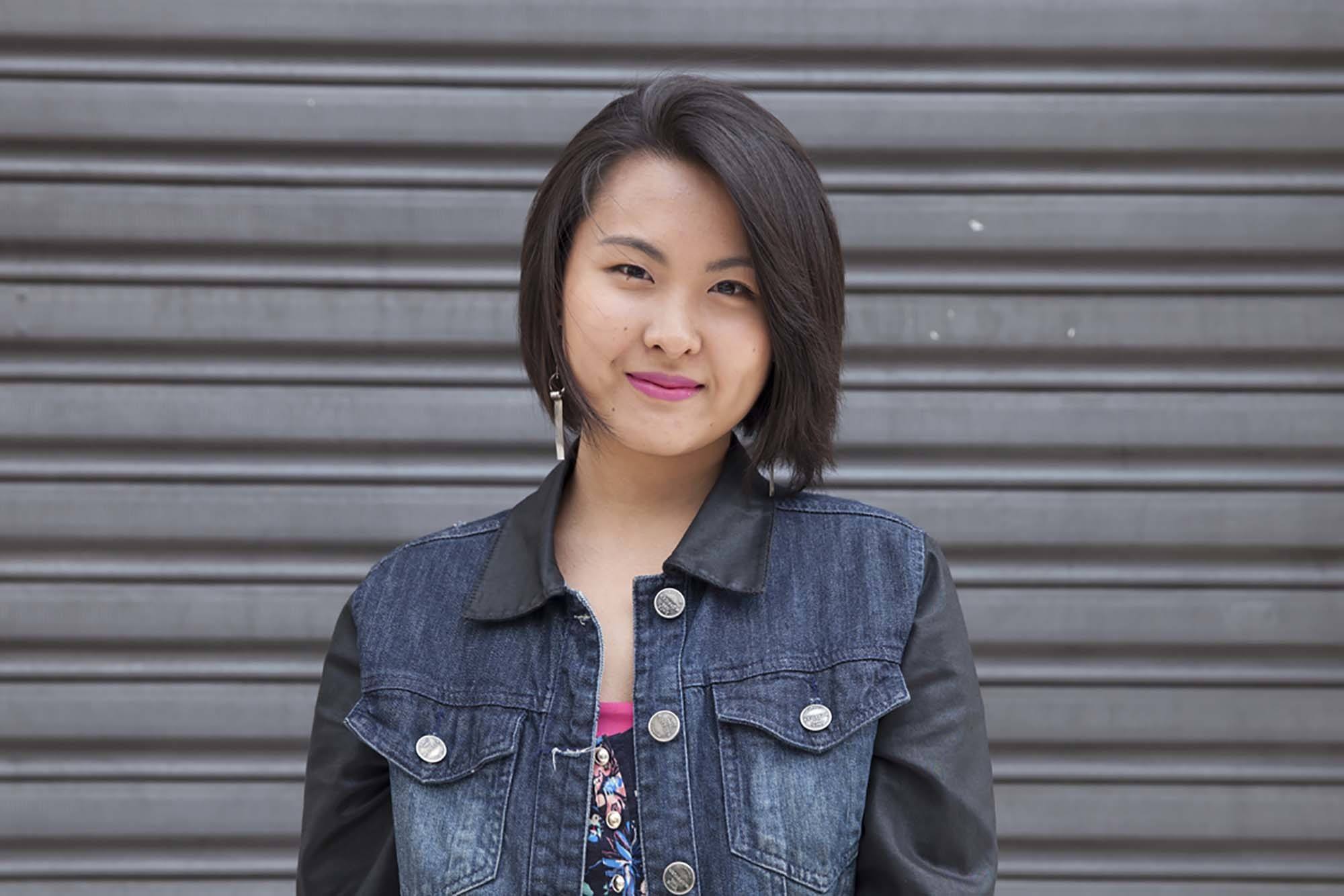 Want a slower transition from long hair to short hair? Then go for a classic bob with soft layers. Let your bob rest around one to two inches above your shoulders. This will give your hair flow and movement, while keeping everything light and fresh.
7. Wavy Bob With See-through Bangs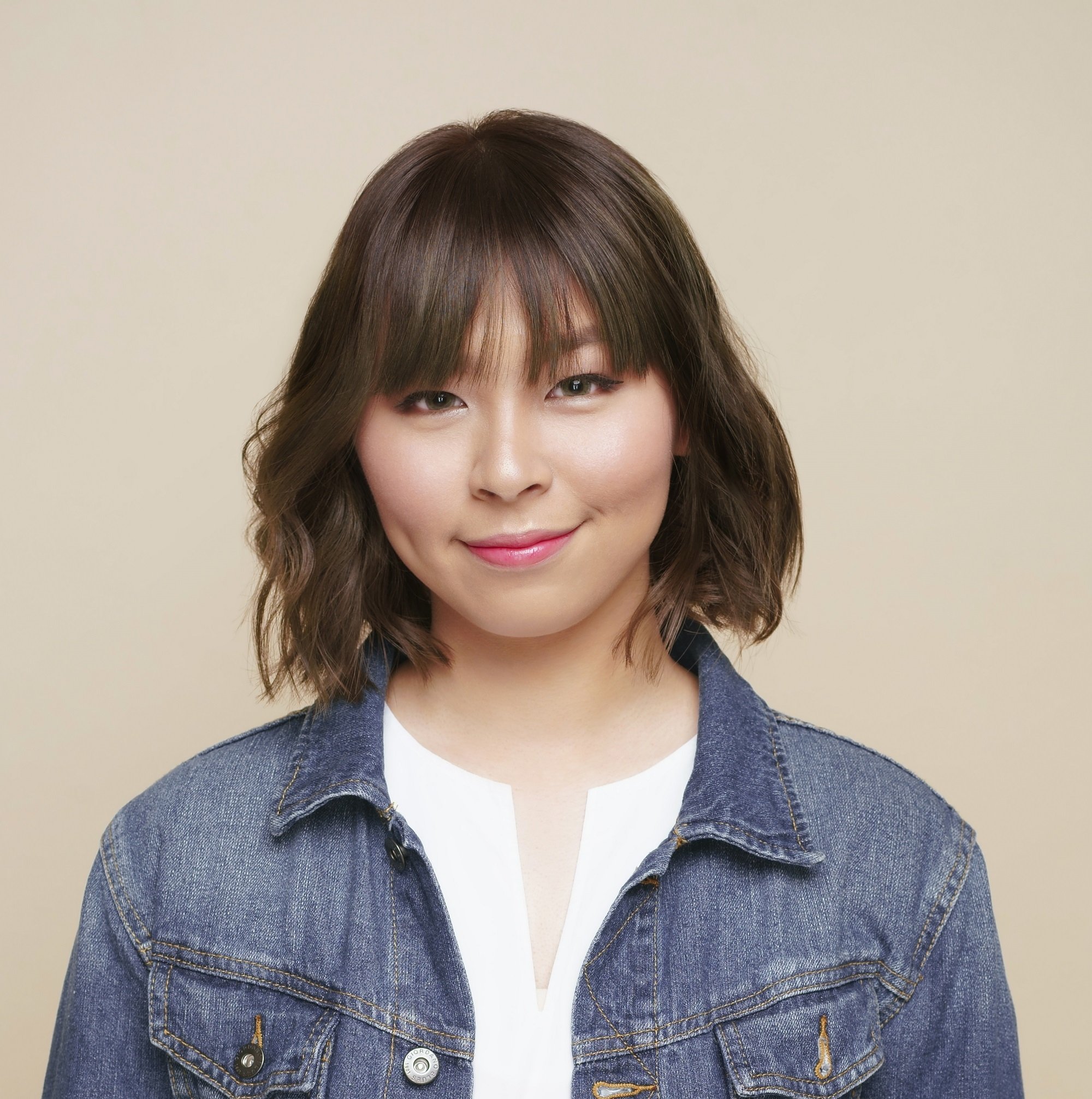 If you love all things Korean, ride the K-wave and get see-through bangs. This trendy look, paired with a wavy bob, also suits a round face. The waves help offset your face shape while adding bounce to your hair at the same time.
8. A-Line Bob
This type of bob has short hair at the back and longer hair at the sides. The tips form a diagonal line. This type of haircut helps make a round face shape look longer instead of wider, so you can try A-line bob to achieve a balanced face shape.
Editor's tip: Keep your hair salon-quality smooth with TRESemmé Keratin Smooth KERA10 Shampoo. It has KERA10 Protein Complex that penetrates your hair 10 layers deep. It also gives your hair 10 salon benefits in just one wash. These include making your hair soft, smooth, and shiny, calming frizz, and helping in detangling and strengthening your hair. 
9. Chin-Length Bob With a Center Part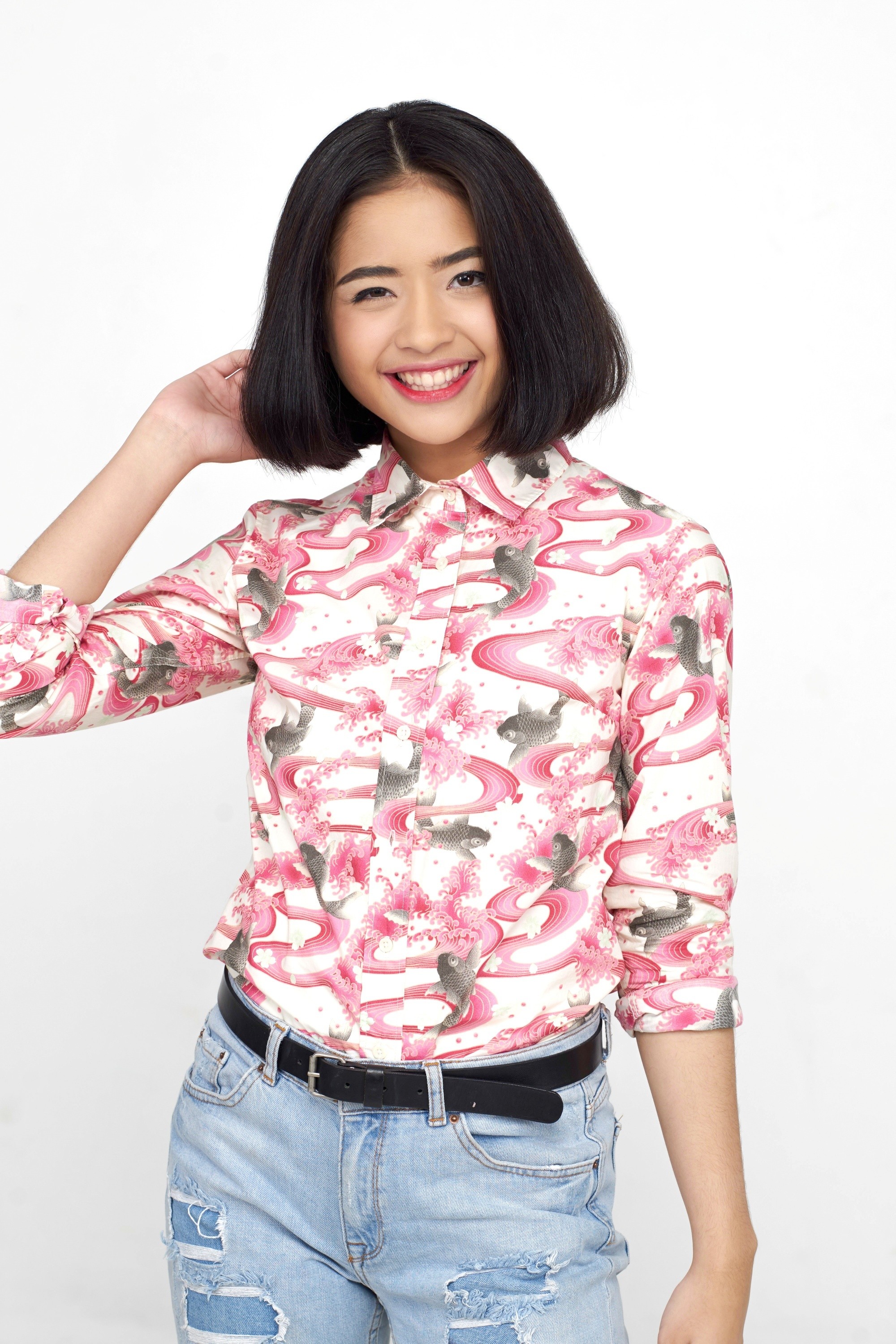 A bouncy bob complements a round face shape. To style your hair, just part it at the center, then blow-dry your hair while brushing its underside inwards to add volume and get rid of tikwas. 
10. Medium Bob With Full Bangs
This type of short hair for a round face looks trendy and youthful. You can even wear eyeglasses with it. Just make sure to keep your bangs in good shape by blow-drying them down and straight right after washing your hair.
11. Curly Bob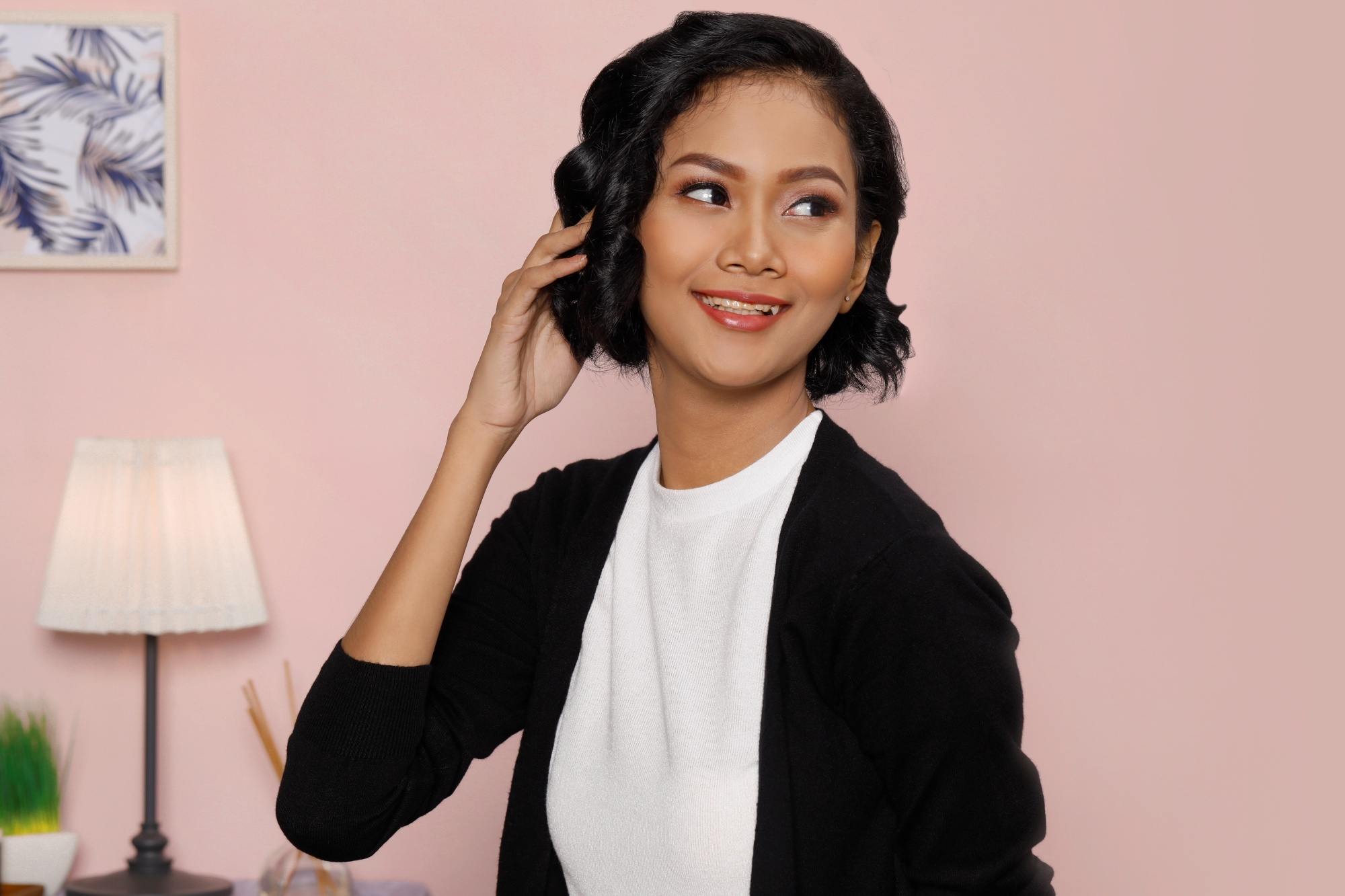 Got natural curls? You don't have to wear your hair long. A bob can let you showcase your curls while complementing a round face shape. You can style your short curly hair by applying a dollop of hair mousse to make your curls look smooth and defined.
12. Textured and Messy Round Face Pixie Cut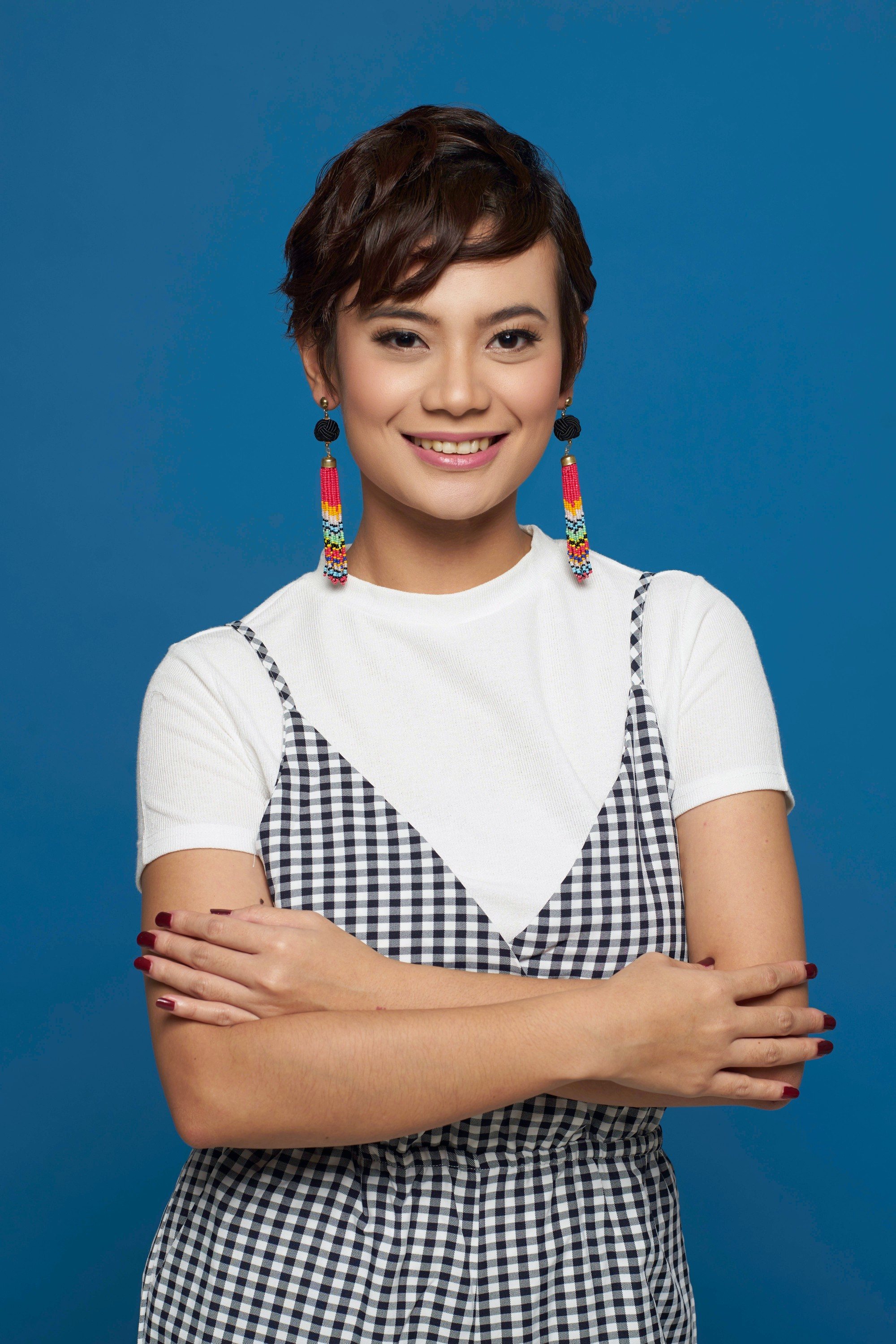 Got no time to do a big style on your hair? Then why not go for the messy and textured look? It's also a great hairstyle when commuting. You'll never have to worry about the wind messing up your hair because, with the right product, it will stay messy in a sexy kind of way. Plus, the texture will keep your hair from falling flat.
13. Messy Layered Bob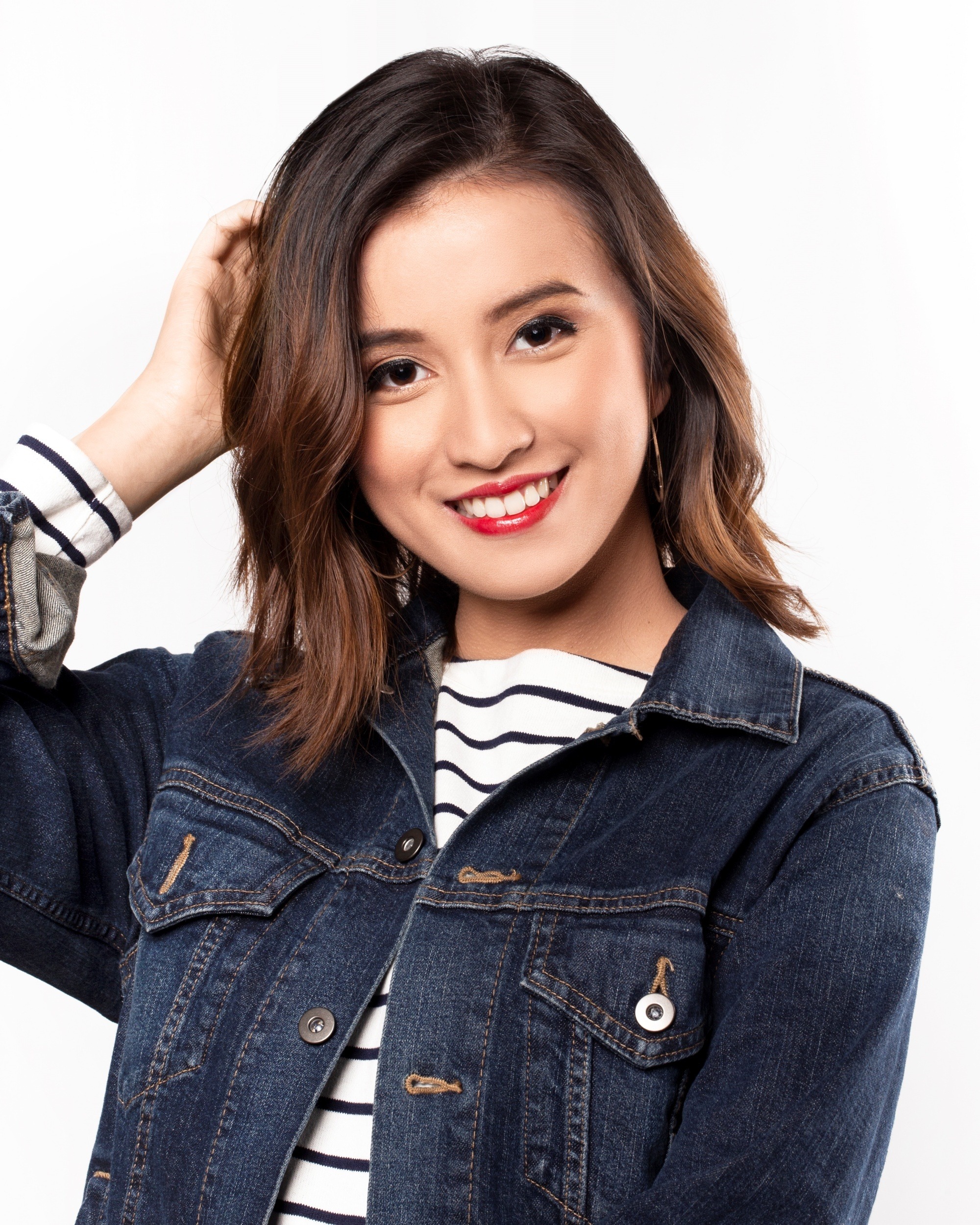 Cop this tousled, choppy bob and turn an ordinary day into an extraordinarily great hair day. This hairstyle is fit for all occasions, including work and play, and it's perfect for summer, too!
14. Blunt Wavy Bob With Bangs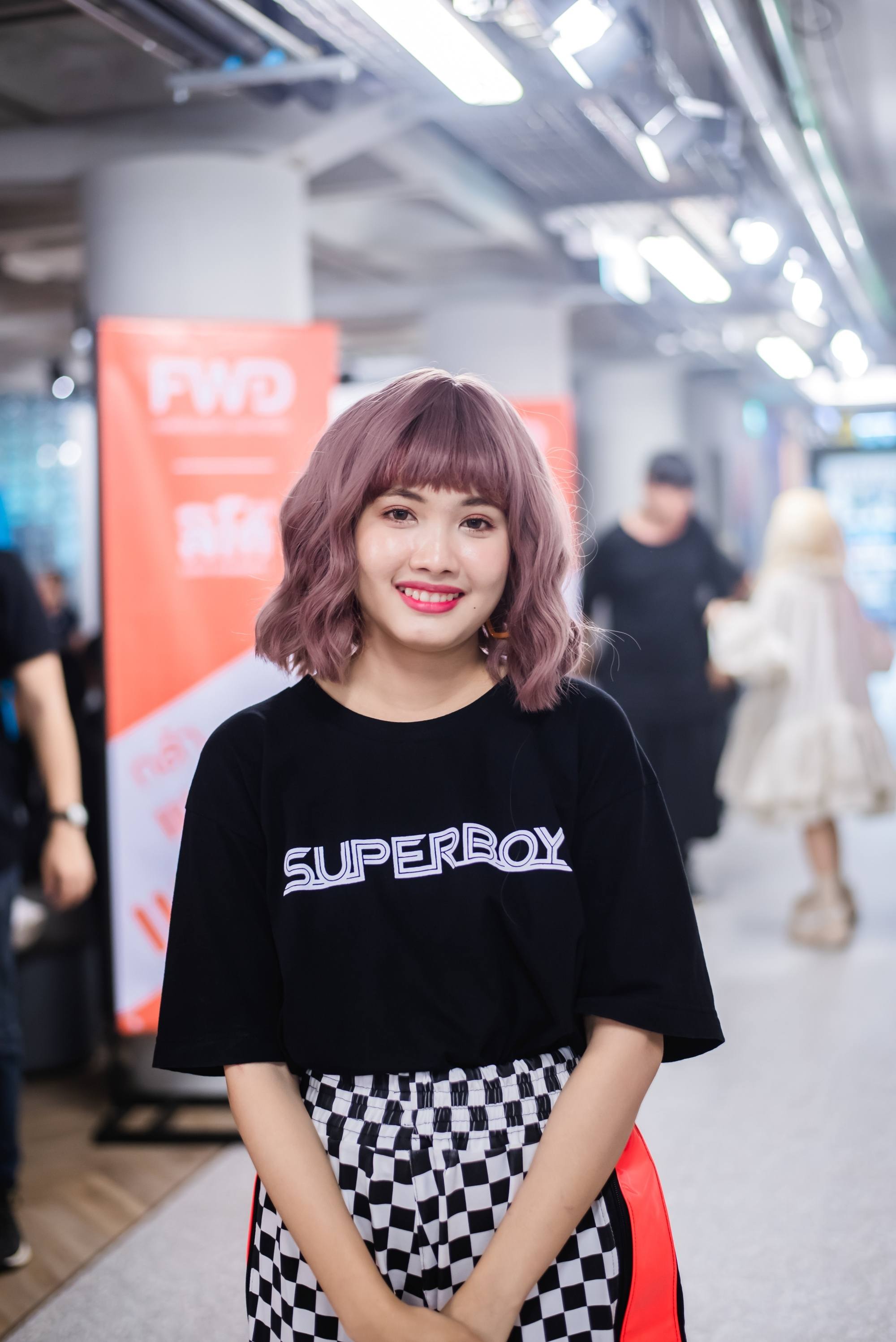 Jazz up a blunt, one-length bob by adding waves. Curl your hair using a curling iron, then gently brush or finger-comb your curls to create loose waves. This tousled hairstyle for short-haired Pinays makes for a chic, everyday look.
Editor's tip: Using heat-styling tools often can damage your hair. Use Dove Keratin Repair 1 Minute Serum Conditioner to bring your damaged hair back to its healthy-looking state. It has keratin-infused serum capsules that go deep into your strands to repair damage from within. It leaves your hair recovered, beautiful, and resilient to future damage in just one minute.  
15. Chin-Length Bob With Bangs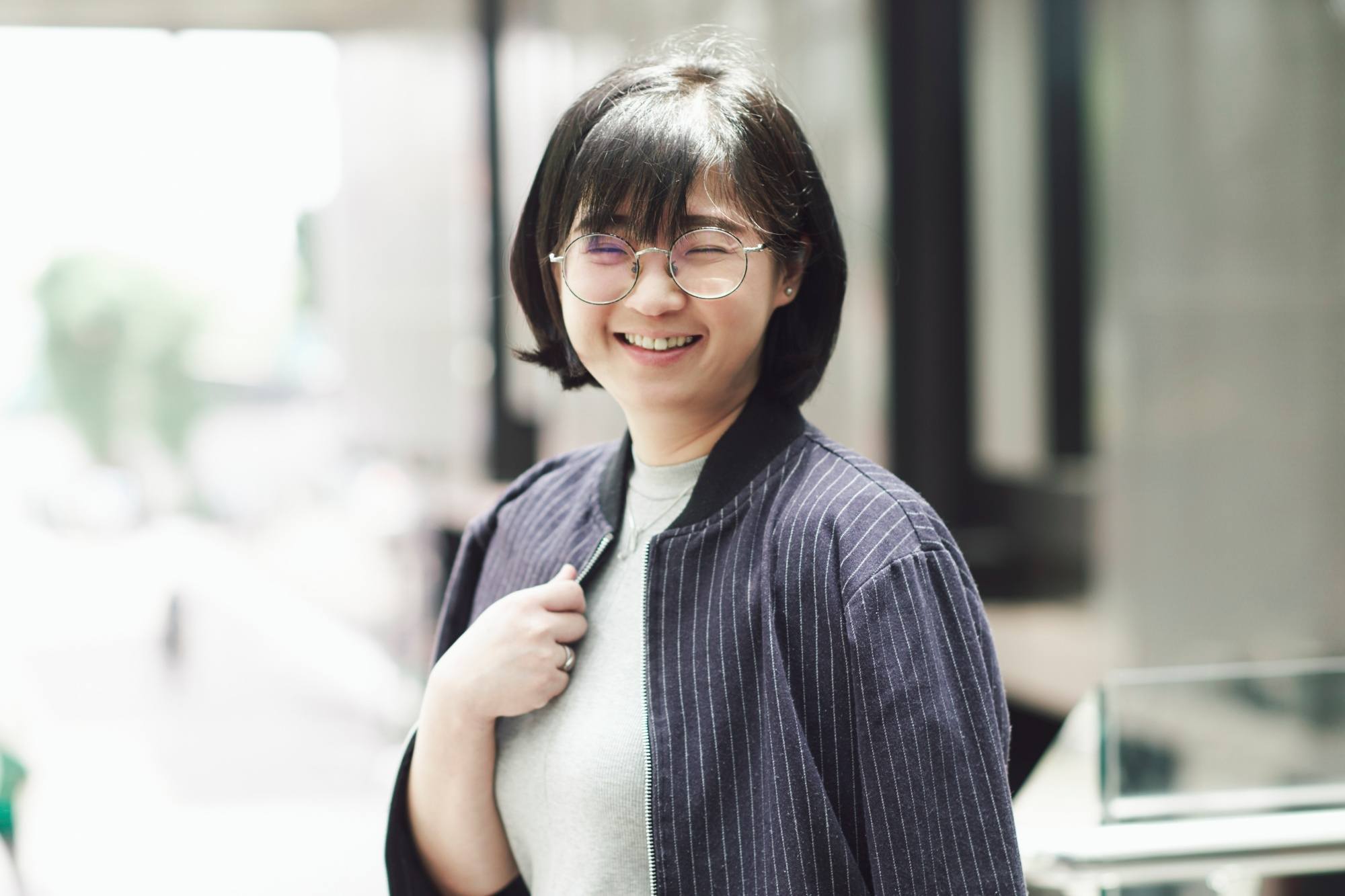 When thinking of short hair for a round face shape, you can as short as you want as long as the result gives you a balanced face shape. Take this chin-length bob, for example. It falls right by the jawline, which might make your face look chubby, but the bangs frame the face and give it balance.
16. Bob With Headband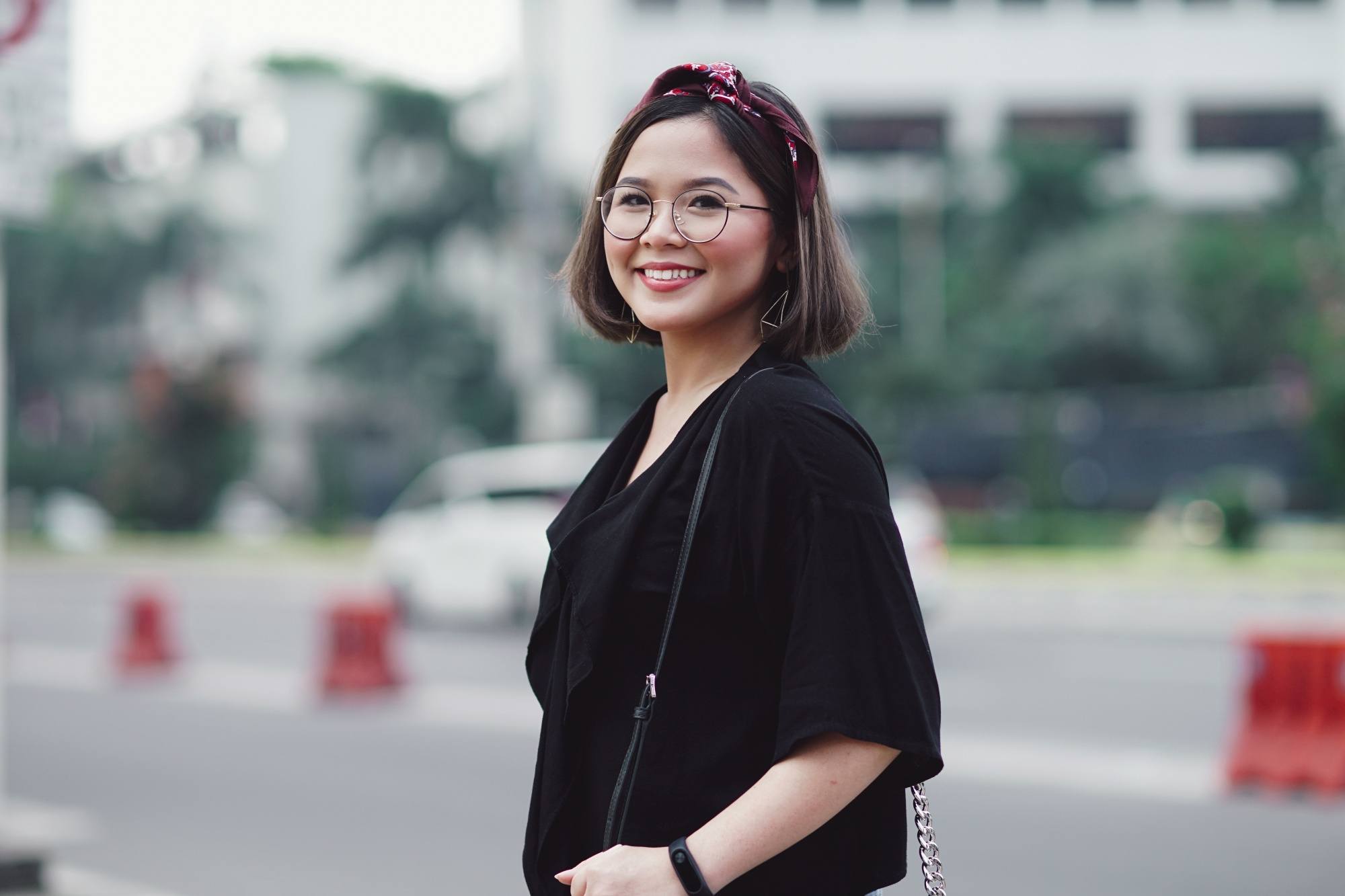 This style of short hair for round face is made more chic and fun with headbands. Just get a headscarf or bandana, fold it until it's about an inch or two wide, and tie it around your head.
17. Blunt Bangs on Short Colored Hair
Short hair for a round face may instantly give a fun and bubbly impression, but you can rock a mysterious aura with this look, too. Add a fringe, pick an edgy hair color like purple, and put on rimmed glasses to complete the manic pixie dream girl vibe.
18. Flipped-Out Bob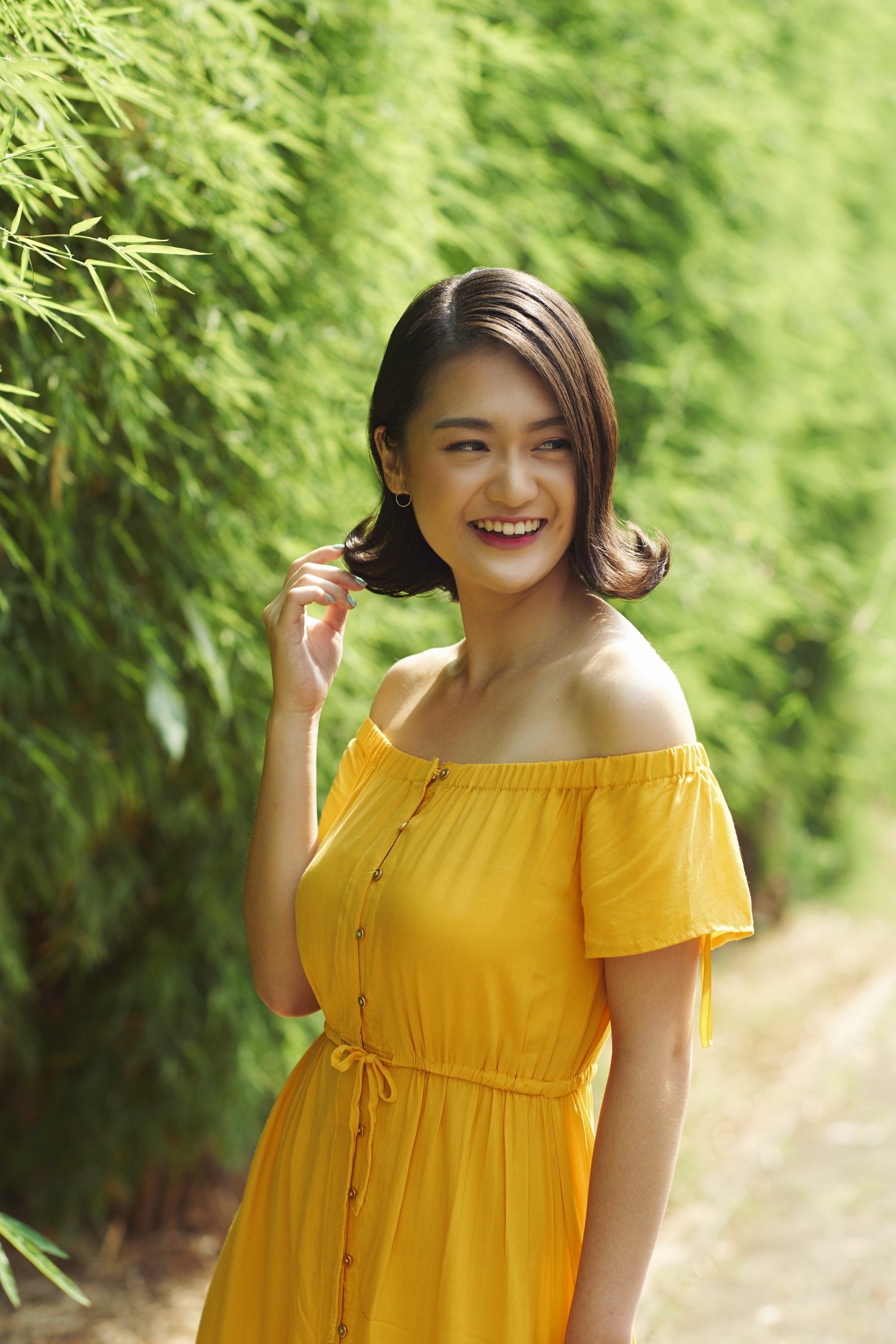 If you're fond of vintage hairstyles, try the flipped-out short bob. Just blow-dry your hair while brushing the tips outwards using a round brush. Spritz hairspray to your hair afterward to make your hairstyle last long.
19. Korean Wavy Lob
Love Korean-inspired hairstyles? Try the Korean wave. Your stylist can perm your hair for not too long so that the curls are light and are just a little above wavy.
20. Bob With Sparse Bangs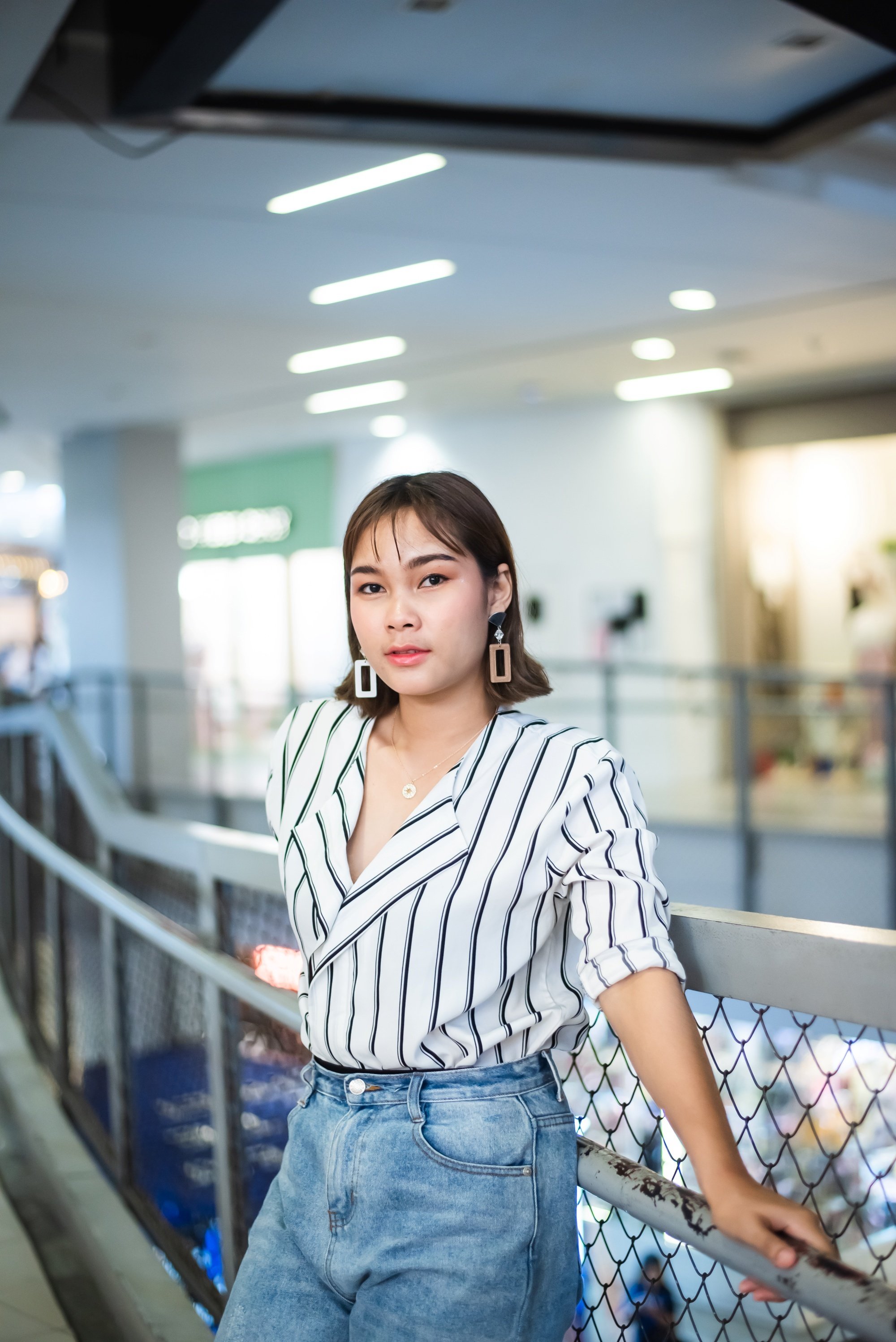 Nail this look by keeping your hair polished and straight. Part your hair at the center and comb it. Then, spritz your hair with a smoothing hairspray to give it a sleek, wet look. Add a few locks of hair as bangs and style them using your fingers.
21. Warm Hair Color on Short Hair
Warm colors like browns and reds work best for pinays. Working with colors closer to your skin tone will give you a natural glow—making you look sun-kissed from head to toe!
22. Tapered Straight Bob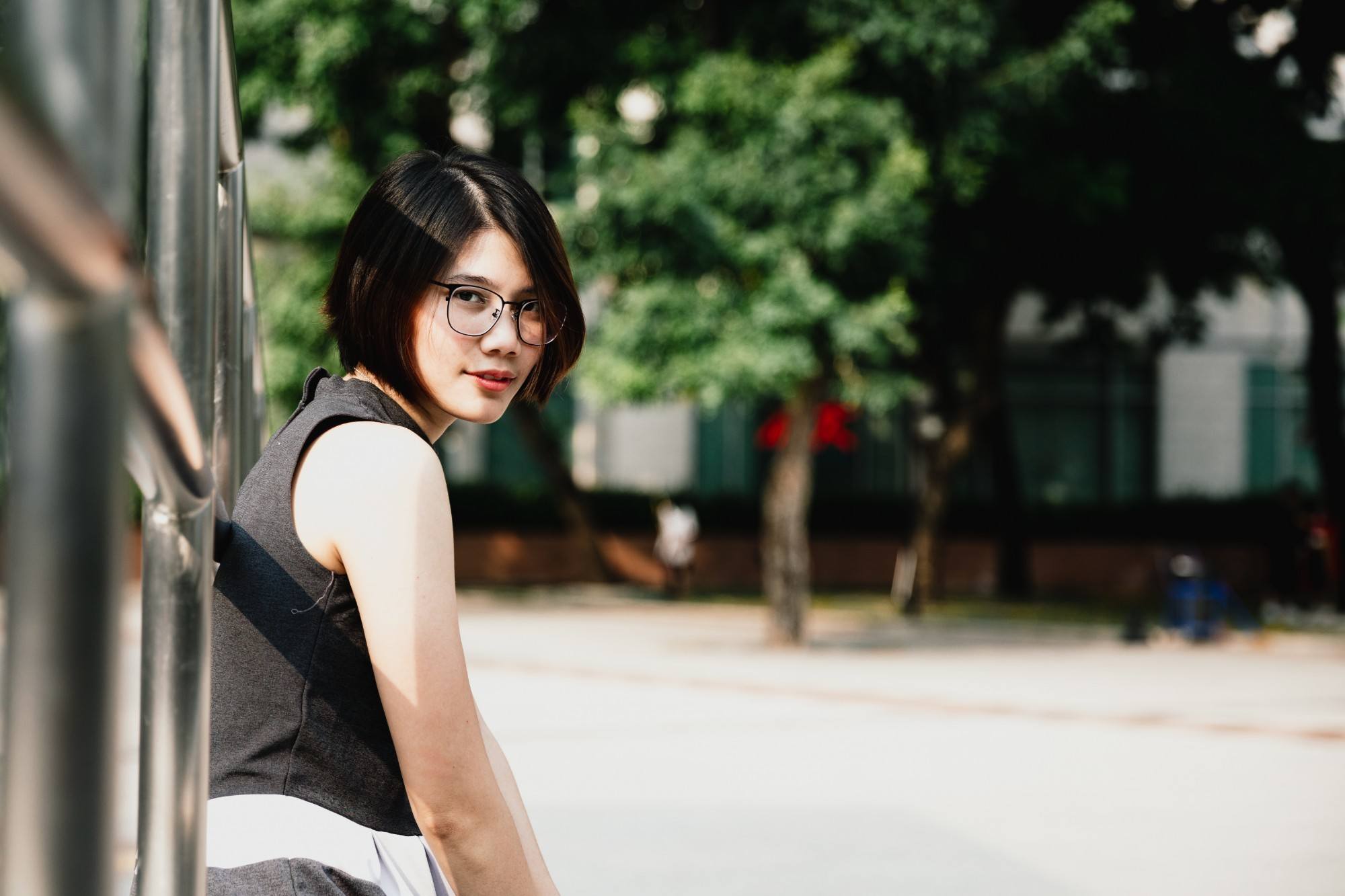 Your hair tapers toward your chin in this haircut, creating the illusion of an elongated face shape. You can part your hair either in the middle or on one side; your face will look just as balanced.
23. Crimped Bob with Wispy Bangs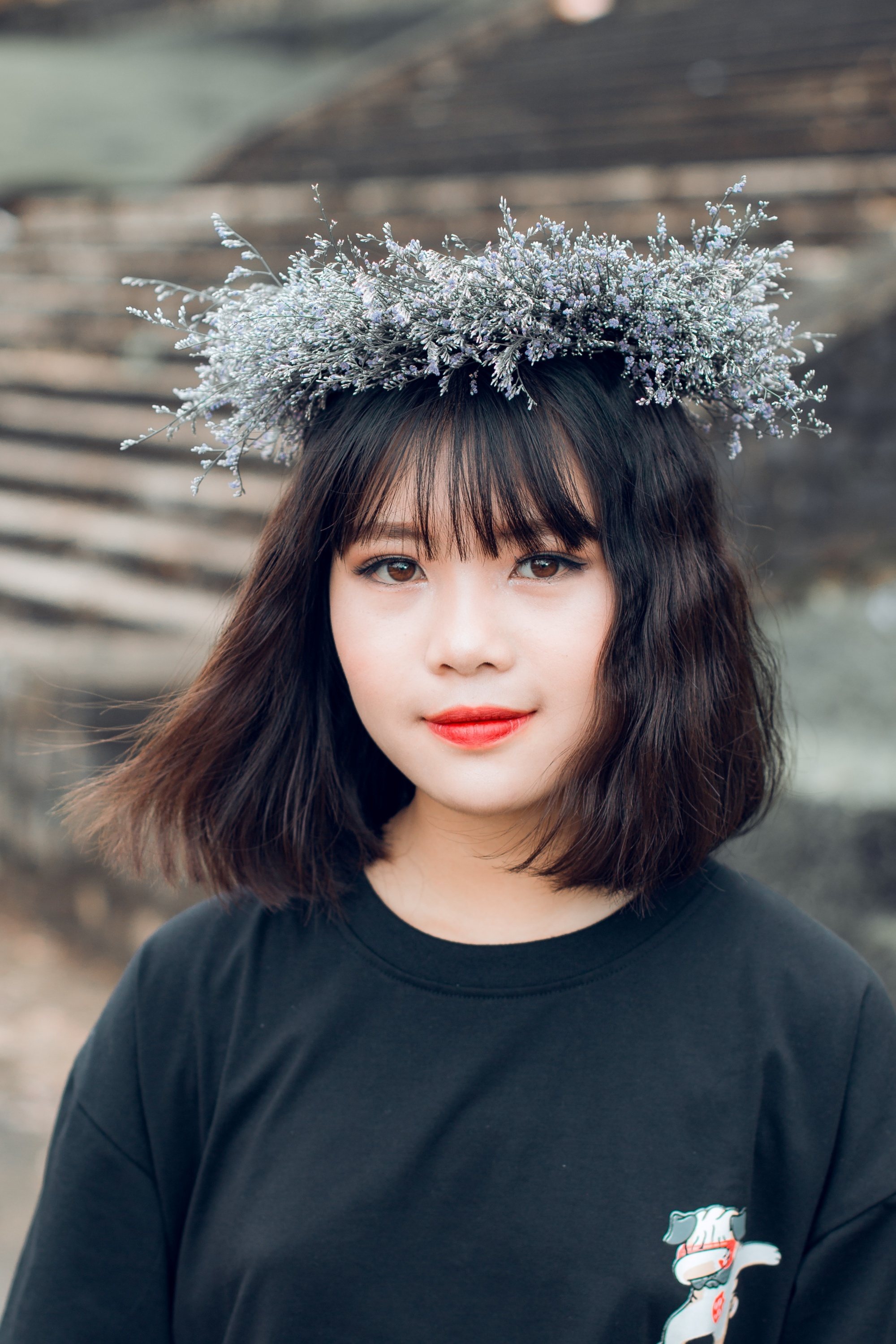 This hairstyle gives off a beachy vibe that's perfect for summer! To style your hair this way, create waves using a hair crimper, then style your bangs with your fingers to give it a relaxed look. Wearing a flower crown is optional, but we say, "Go ahead and do it!"
24. Wispy Bangs and Hair Clips
Create a dainty look by adding hair clips to your short hair. This hairstyle is perfect for a brunch out with friends or a coffee date at a cute café.
25. Bob With Side-Swept Bangs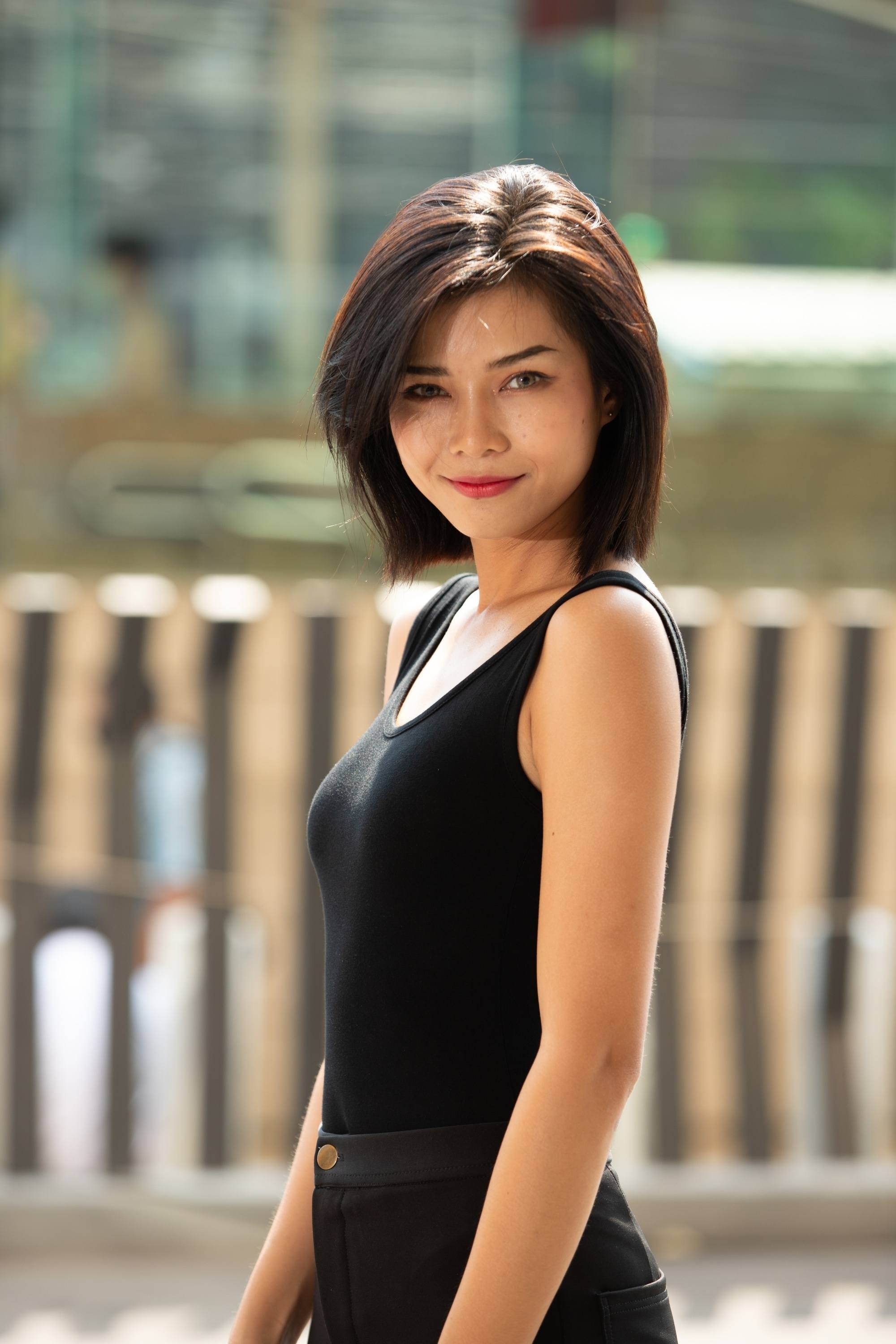 In this hairstyle, bouncy side bangs frame your face, letting you showcase its shape in a soft, dainty way. This bob haircut also adds volume to fine hair, keeping it from looking flat and lifeless.
Nothing can stop you from rocking short hair for round face shapes. Go ahead, book that salon appointment, and get the short haircut you've always wanted.
Prev Article
Next Article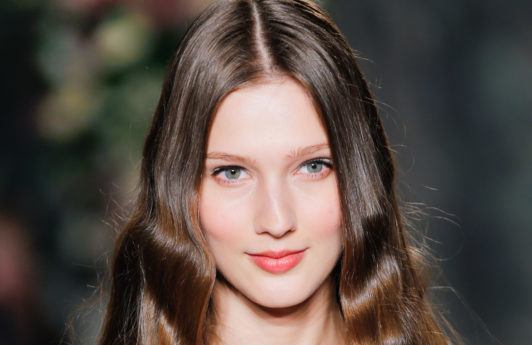 Article
How to part your hair according to your face type
Find out which parting is the most flattering for your face  type!
See article