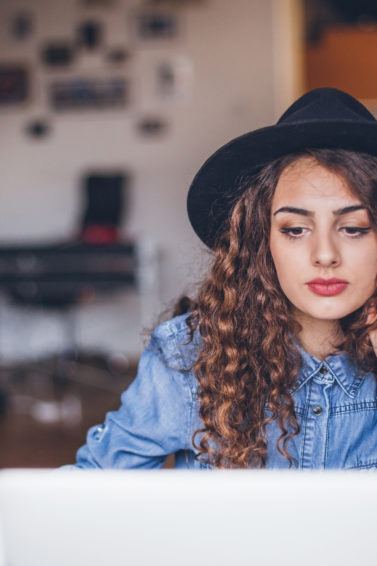 Learn how to maintain gorgeous curly hair hairstyles
Trust us, hair maintenance will be a breeze as you learn to love those delightful curly locks of yours.
We love good curly hair hairstyles but we know it can also be a pain to maintain. You might hate your hair now and how it puffs up during the summer or how it is prone to dryness and frizz.
Don't stress and love your curly tresses! With the help of hair experts and the right information on how to care for your curls, hair maintenance will be a breeze.
Save your curly hair hairstyles with these tips
1. Learn what style is good for you and find the perfect stylist who will do it for you.
Unlike girls with straight locks, deciding to cut curly hair should not be taken lightly. A bad style can be horrifying, but a well thought out cut will have you flipping your hair back and forth. Your hair's volume and texture will be major considerations for the cut. Make sure to find a stylist that knows the ins and outs of styling curly hair. If you've found "the one" then you can rest easy and let your stylist whip your hair into perfection. Don't forget that both the style and the stylist is essential to great looking curls
2. Never use warm air to blow-dry your curls
Unless you want to look like Sideshow bob from The Simpsons, then keep away from hot blow-drying – period. If you want to dry your hair, keep your dryer to a room temperature setting or use a diffuser to enhance the loops of your curls.
Some would argue that air-drying would work best on curly hair, but your preference may be different. Remember that dry heat would only make your short curly hair seem frizzy and bushy so it's best to stay away from it completely. Whichever your preference, don't forget to spritz your hair with a good heat protectant to protect it from styling damage.
3. Keep hair in place with styling products.
As we live in a tropical country, your hair care regimen will be challenged by the unpredictable weather the minute you step out the door. Ensure that you have products to moisturize and hold the style. TONI&GUY Volume Plumping Mousse helps keep your locks bouncy and full of movement all day long. For hotter days, a leave on-conditioner like the Cream Silk Standout Straight Leave-On Cream will also do the trick. Bottom line is: find the product that best suits your curls so everyday can be a good hair day.
4. Use conditioner religiously
The cardinal rule of curly hair maintenance is to moisturize. Curly hair gets dry more often than straight hair. As such, it is absolutely necessary to condition your hair at least every other day with a moisturizing conditioner. Choose a product that will control frizz while still keeping the bounce in your curls — like Dove Intense Repair Conditioner that nourishes strands and help restore damage from within.
5. Use a wide-toothed comb
Using a hairbrush can cause damage to your delicate curls. It is better to use a wide-toothed comb or your fingers to comb your hair. Using a bristle brush may cause frizziness and might make it hard to style.
Keep following these curly hair tips for a well-maintained mane. There are lots of curly hair care products out there that can help you retain those bouncy curls from morning until night time.
Prev Article
Next Article
Tutorial
Pull through braid for thick, curly hair
Having trouble styling your thick hair? Put it in a pull through braid and worry no more. Here are the steps on how to create this hairstyle. 
See article