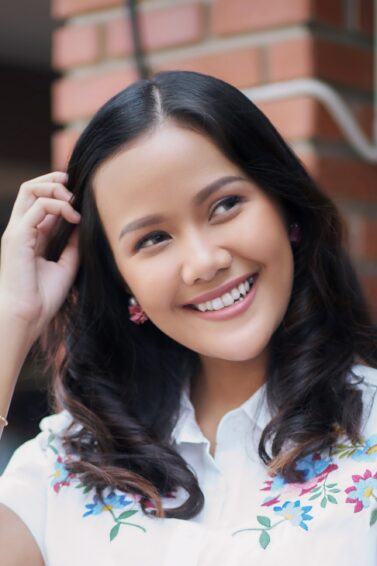 Easy Styling Hack: How to Curl Hair Using a Flat Iron
Who would've thought that a hair straightening tool could also be used for making waves? Here's how.
Did you know that you can curl your hair using a flat iron? It may sound silly, but yes, you can do that! Of course, you can always use hair rollers or heatless hacks like making sock curls. But if you know how to curl your hair using a flat iron, imagine all the hairstyles you can create even if you have just this trusty tool on your dresser. It's easy, and we're here to show you how. 
Simple Steps to Curl Hair Using a Flat Iron
Don't know which shampoo to use? Try TRESemmé Keratin Smooth KERA10 Shampoo. It is formulated with KERA10 Protein Complex that can penetrate your hair up to 10 layers deep. It gives your hair 10 salon benefits in one wash! Aside from making your hair soft and smooth, this shampoo calms frizz, detangles knots, provides heat protection, helps in strengthening your hair, and tames flyaways, among others.  
After shampooing, don't forget to condition your hair using Keratin Smooth KERA10 Serum Conditioner. Aside from KERA10 Protein Complex, it also has oleo serum that helps in deeply moisturizing and nourishing your hair.  
Once you're done washing your hair, let it air-dry. You can also use a blow-dryer. Just set it to its coolest or lowest heat setting to minimize heat damage.
Final Look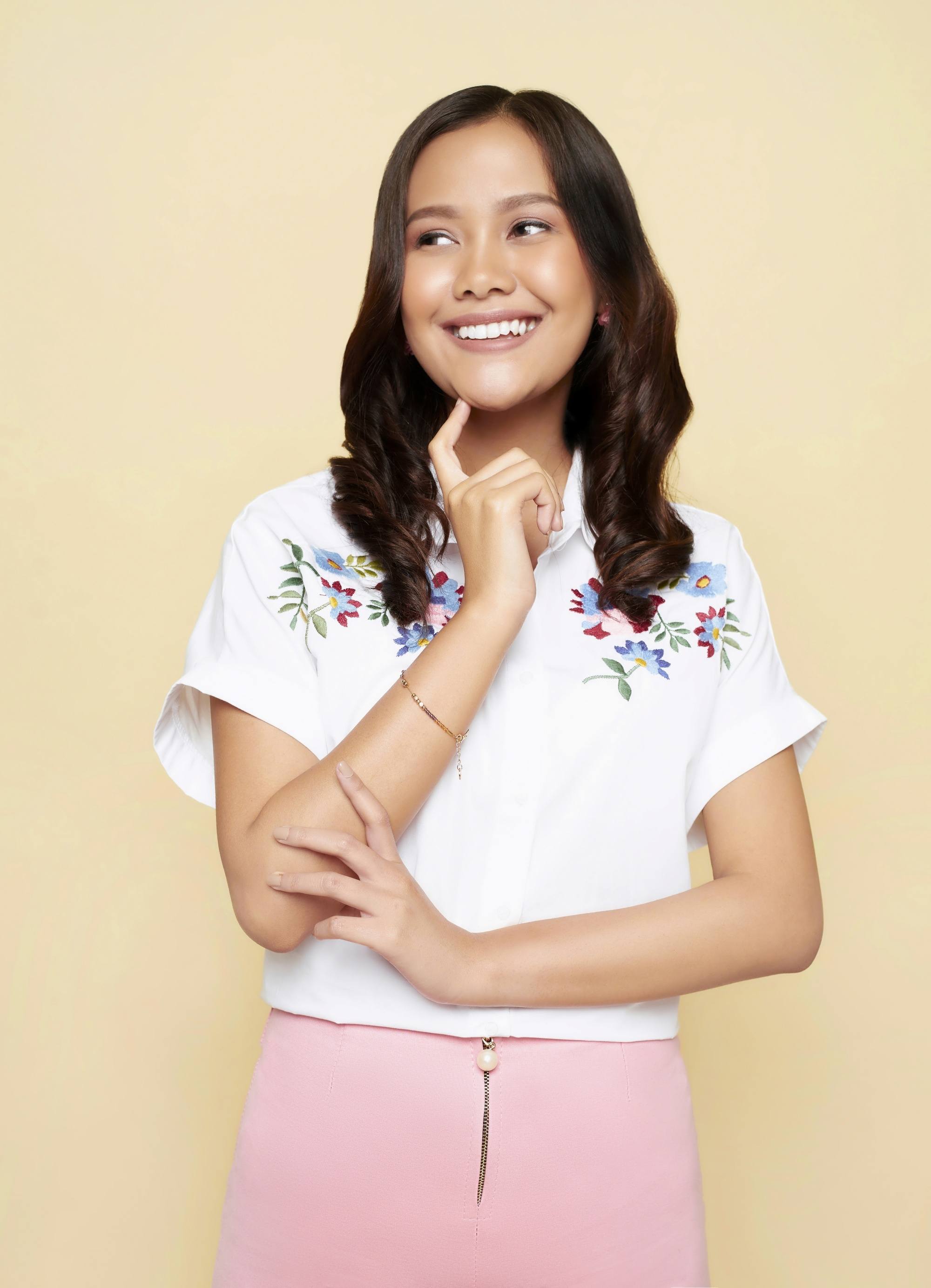 See how easy that is? Now, add that to your bag of flat iron tricks! This skill comes in handy when you're traveling since you no longer need to bring another styling tool. Just a flat iron is enough for your straightening and curling needs. How convenient!  
Wavy and Curly Hairstyles You Can Wear Every Day
Now that you've learned another way to curl your hair, you can now experiment with different kulot hairstyles. Check these out.
1. Curly Tips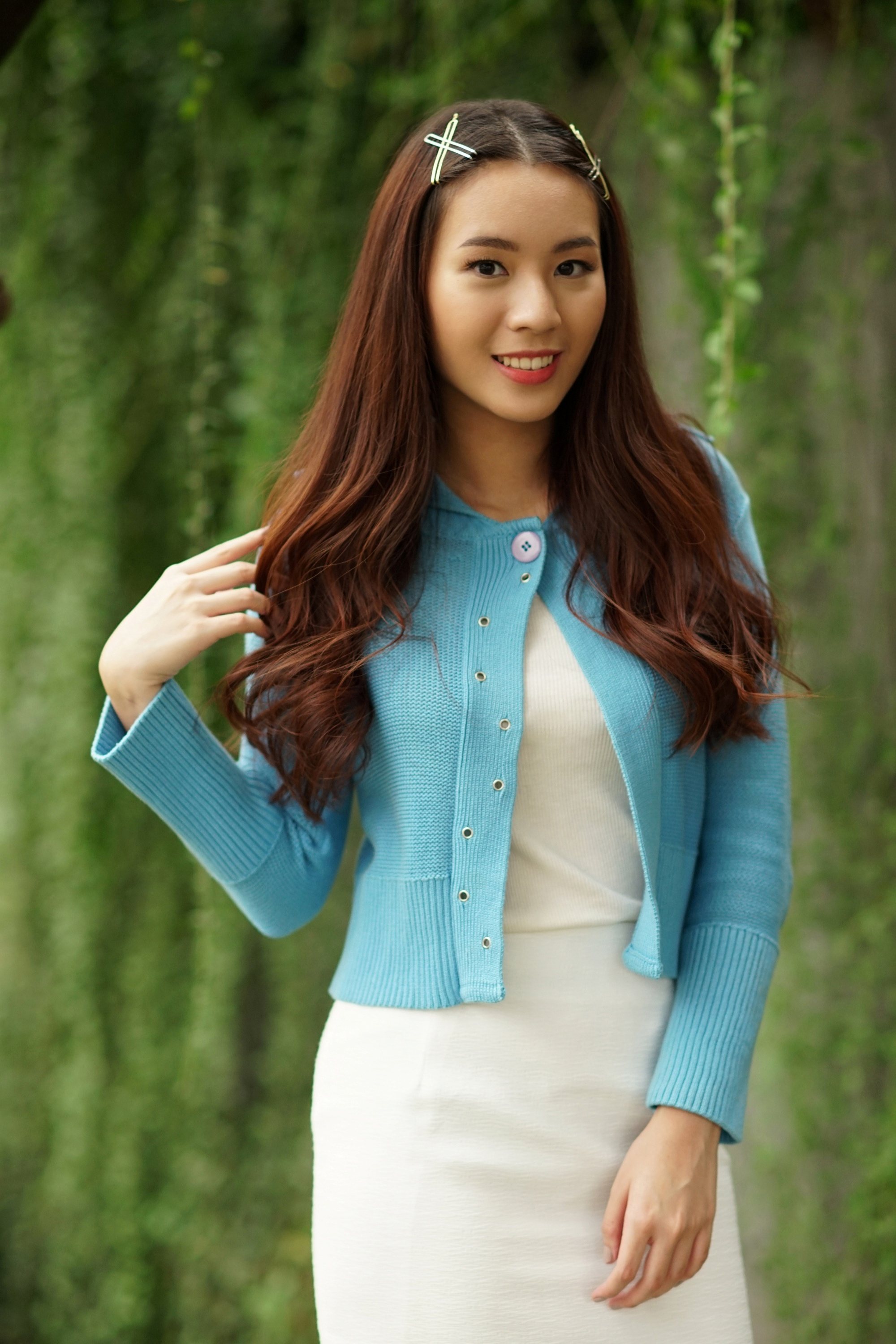 Elevate your casual 'do by curling the tips of your straight hair. All you need is your flat iron clamped to the tips of your hair and follow the steps for creating basic curls. Easy, right?
2. Wavy Layers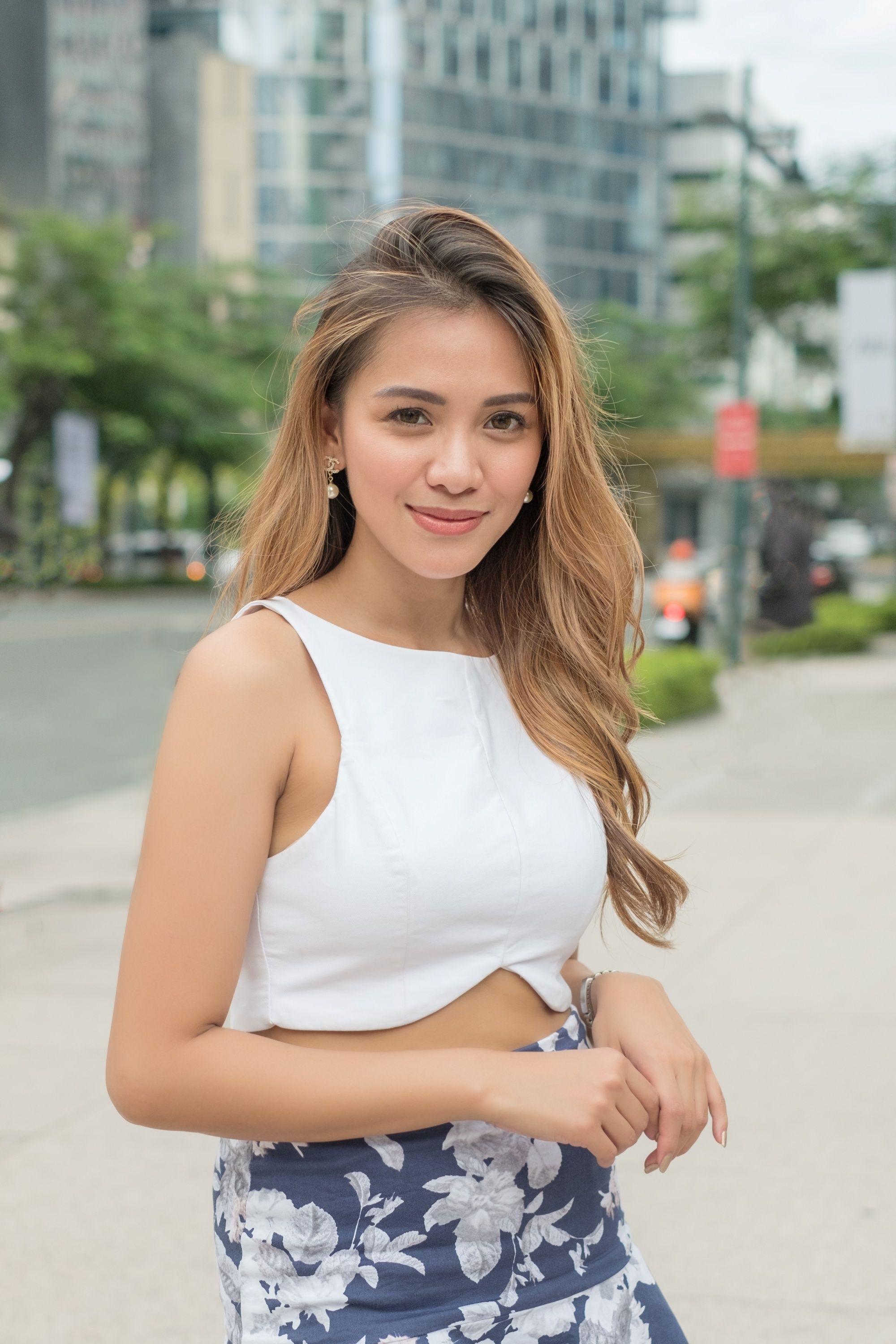 Got thin hair? This hairstyle will give it volume and movement. Part your hair on the side, too, to make it look thick.
Editor's tip: Using heat-styling tools frequently can leave your hair extremely damaged. Nurse your hair back to its healthy-looking state with Dove Keratin Repair 1 Minute Serum Conditioner. It has keratin-infused serum capsules that go deep into your strands to repair dryness and damage from within. It leaves your hair recovered, beautiful, and resilient in just one minute! 
3. Mid-Way Curls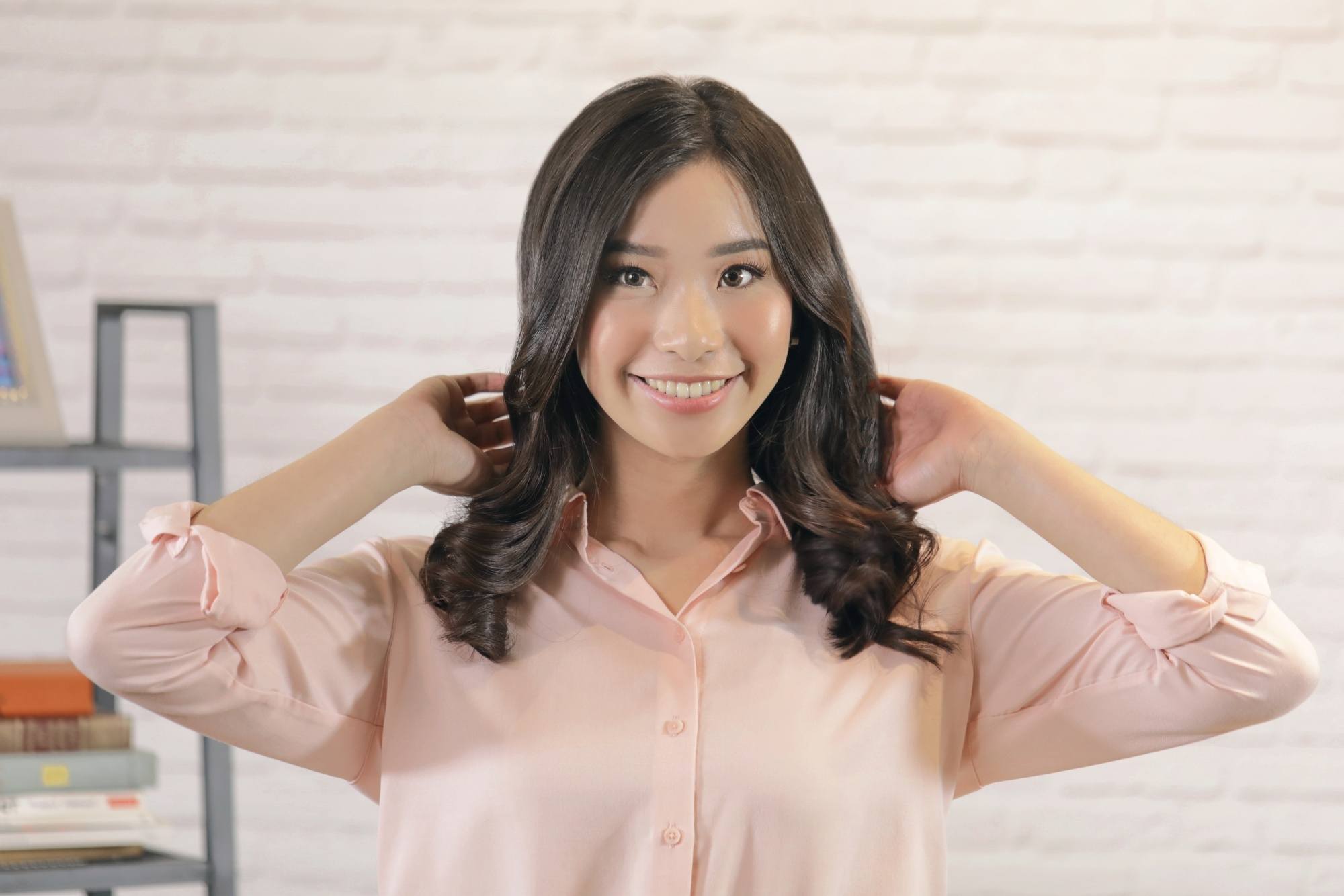 Try curls that start halfway down your hair. It's simple but chic and sophisticated, and you can wear it to any occasion.
4. Spiral Curls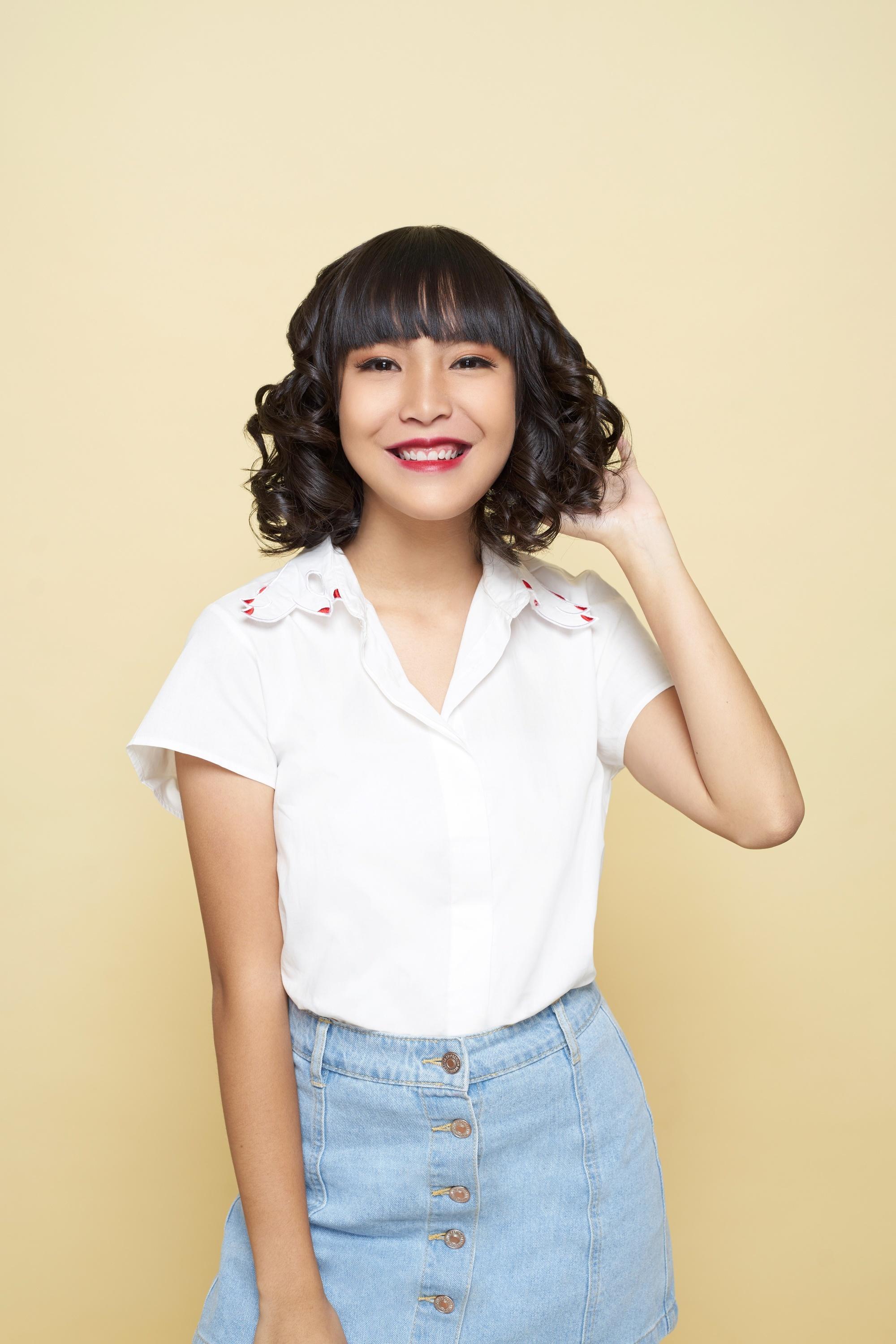 You can make tighter-looking curls using your flat iron. To do this, clamp a section of hair near the roots, turn the hair straightener to the opposite side, and gently glide it along your hair shaft until it reaches the tips. Twist your hair a little bit to make the spiral shape more defined. Do this to all sections of your hair, and that's it! You can spritz hairspray all over your hair to make your curls last for hours.
5. Soft Loose Waves
Hair looking flat? Add texture by creating loose waves. You can do this on long, medium-length, and short hair, and you can wear this 'do from day to night.
6. Crimped Hair
This chic and funky style entails creating a series of zigzag-ish waves using a flat iron, giving your locks a playful, textured look. So grab your flat iron, and create a beach-wave up and down movement to create this 'do.
7. Big Curly Waves for Layered Hair
Achieving this style is surprisingly simple – after prepping your hair with heat protectant, use a flat iron, holding it vertically, to create loose curls by gently twisting it as you glide along each section of your hair. The layered cut amplifies the curls' volume and movement, resulting in a full-bodied, youthful hairstyle.
8. Bouncy Curls for Short Hair
With a flat iron and a little technique, you can bring a fresh twist to short hair by creating bouncy curls. Simply use the flat iron to twist sections of your hair, moving down (make this fast if you want big waves!) from roots to ends, and watch your short locks transform into a playful, curly masterpiece.
9. Curls for Peekaboo Color
Want to make your colored strands pop even more? Using a flat iron, you can skillfully curl your hair to reveal the burst of peekaboo color in each swish and bounce. This technique visually enhances the depth of your hair, allowing those hidden hues to take center stage once the curls are in full swing.
See? When you know how to curl hair using flat iron, you can create gorgeous curly hairstyles even if you don't have a curling wand. Enjoy!
Prev Article
Next Article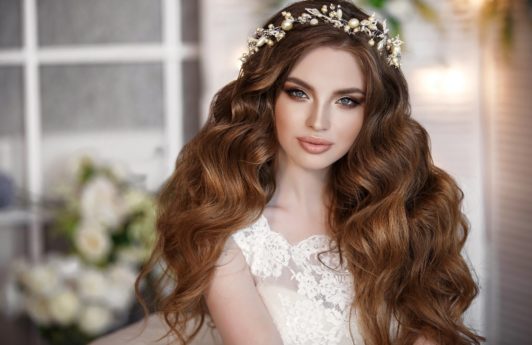 Gallery
Curly wedding hairstyles for kulot brides
Got natural curls? Flaunt them on your big day with these ideas for curly wedding hairstyles.
See article