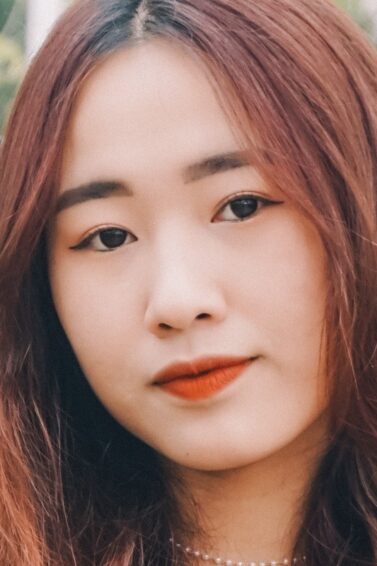 Must-Try Mahogany Hair Color Ideas in 2023
Check out different shades you can try and easy tips to keep this color beautiful.
Mahogany hair color consists of red and brown hues, resulting in a rich, warm color. it blends easily with Pinays' natural hair color, and you can get it without bleach. This hue is also popular for its warm and luxurious appearance. It can also vary in intensity—from a rich mahogany color to a more reddish-brown variation.
Mahogany hair is also flattering for morenas and other skin tones. So, if you want to try this color, you might want to check out these hair pegs for inspiration.
Chic Ways to Wear Mahogany Hair Color
1. Black to Mahogany Ombré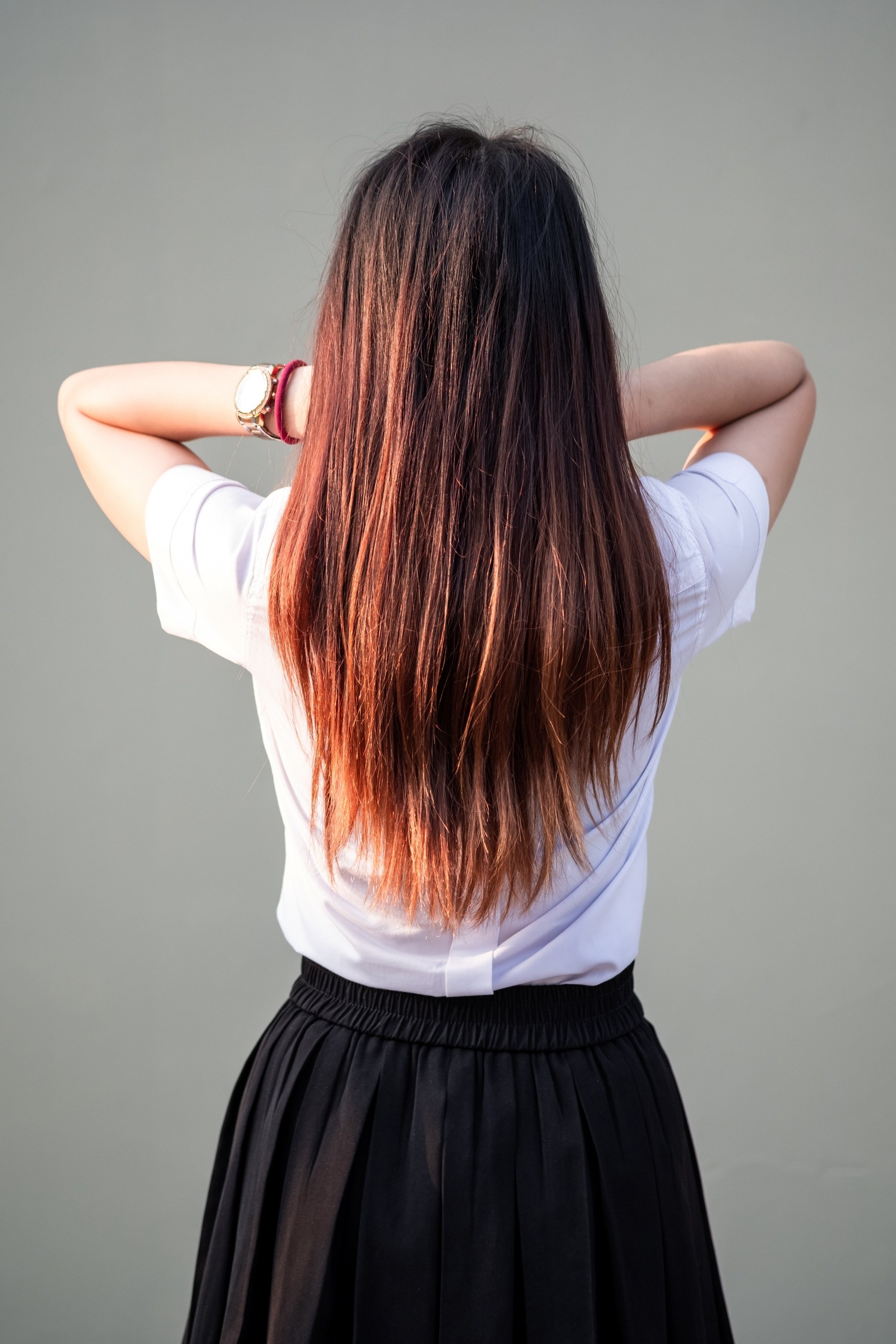 With this combination, you can leave your dark roots be while the rest of your tresses showcase a beautiful mahogany hue. This is perfect if you want to dye your hair but don't have the time to go back to the salon frequently to have your roots retouched. You can also go for dip-dyed mahogany hair color to make your look a bit quirky.
2. Light Mahogany Hair Color
This is a less intense shade of mahogany hair color, but that doesn't mean it's any less chic. Pair this hue with scrunched waves and let texture and movement glam it up even more.
3. Mahogany Highlights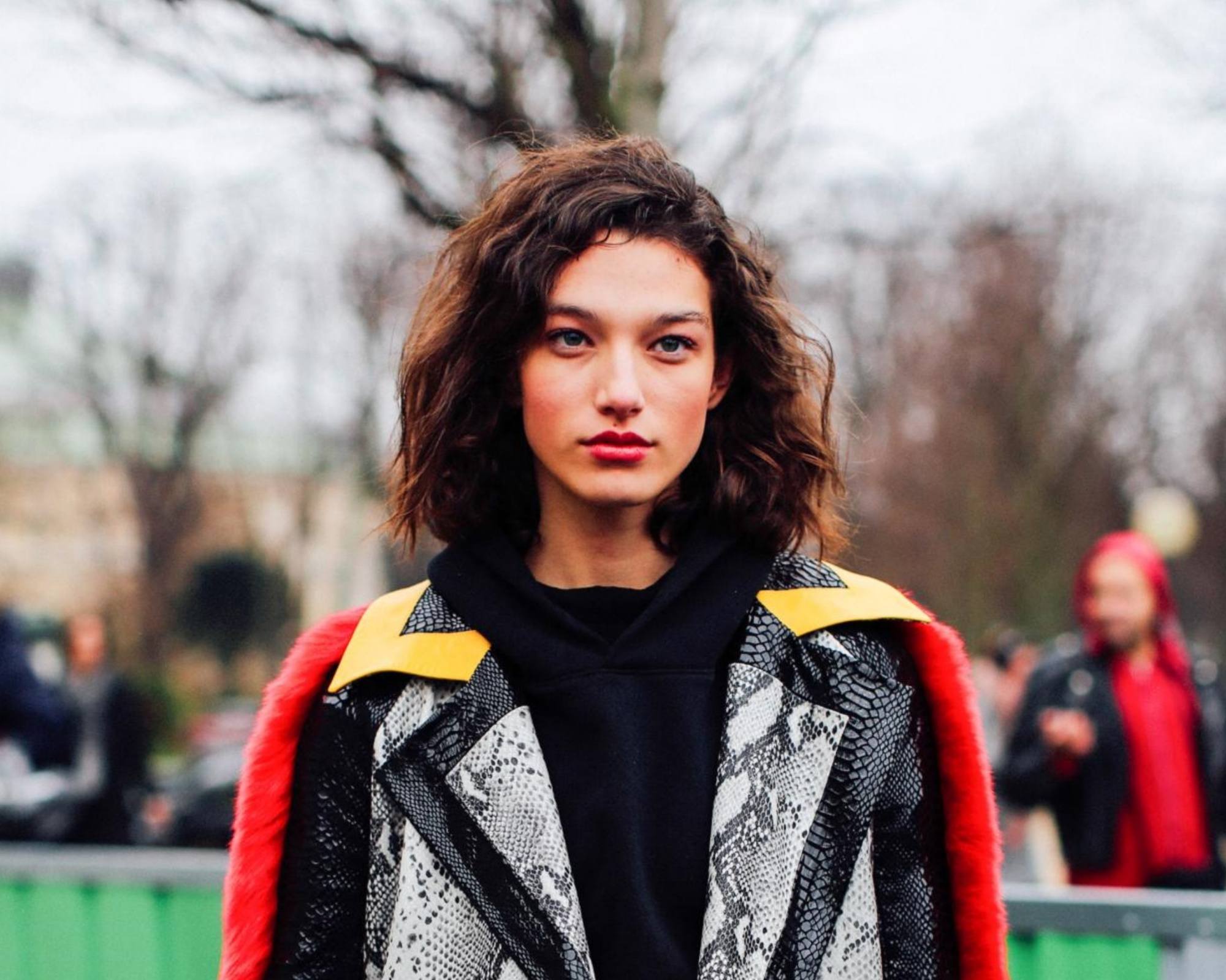 If it's your first time trying out this color (or if it's your first time dyeing your hair), you can start small. Go for mahogany highlights to test the waters and see how this color fares with the rest of your hair. Mahogany highlights can add depth to all-black or dark brown hair. If you have natural waves or curls, this hair color can help define them even more.
You can also try a mahogany balayage look for a more natural and seamless blend with the rest of your tresses.
4. Medium Mahogany Hair Color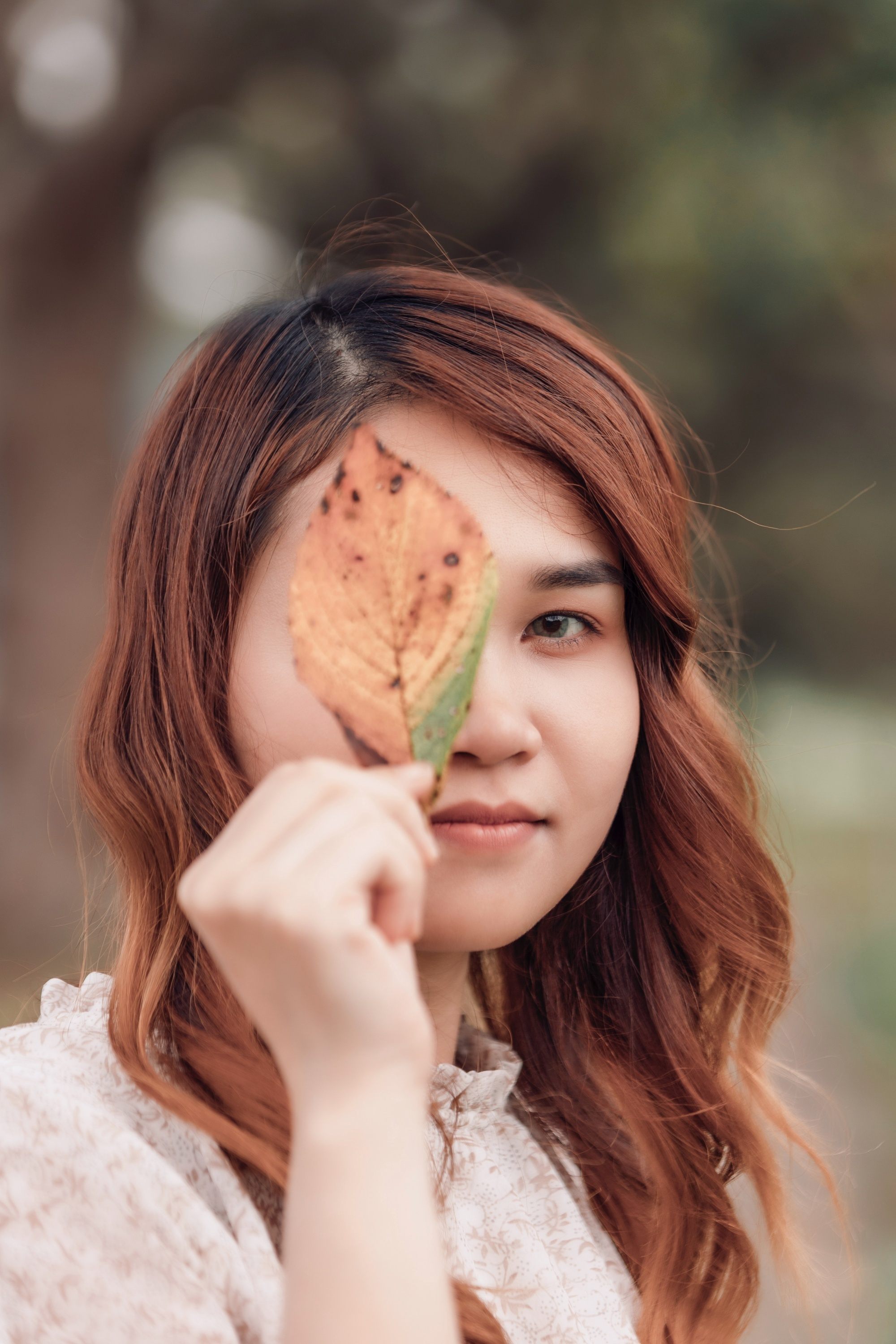 Not too dark and not too light, medium mahogany hair color has a balanced mix of brown and red tones. It's warm and sophisticated, and it's a good color choice for a fresh, new look.
5. Solid Mahogany Hair Color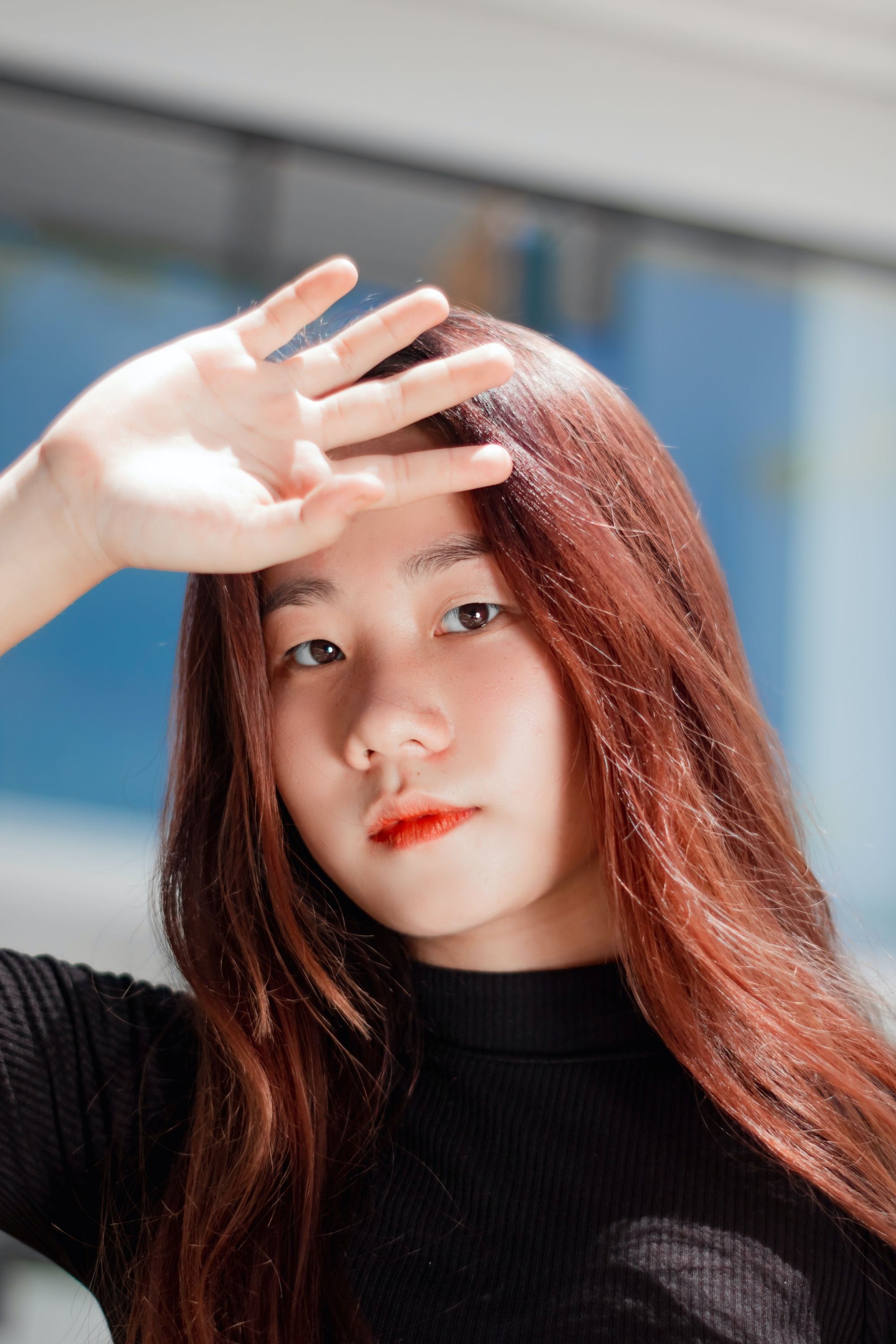 An intense mahogany color from roots to tips transforms your look and gives you that sun-kissed glow. This rich and vibrant color makes an impact even if you no longer add other hues as highlights.
6. Mahogany With a Dark Brown Base
If you love mahogany but want the brown undertones to come out more, try this shade. It's a rich hair color with subtle hints of red. It's also a versatile hue. It figures well in a casual look, an office get-up, or in formal hairstyles for special occasions.
7. Bright Mahogany Hair Color
Shake things up and make a splash with a bright mahogany hair color! It's the perfect way to add a little spice to your look. This bold shade is also a great alternative to fiery reds, as it is a less intense, reddish hue.
Mahogany Hair Color Maintenance Tips
Dyeing your hair mahogany is a bold move, but it requires maintenance and a lot of care. You don't want your hair color to fade in a week or two, do you? And you also don't want dry and damaged strands putting a damper on your gorgeous hue.
Don't worry because we've got you covered! Read on to know how to take care of your mahogany hair!
1. Use a shampoo-and-conditioner duo designed for colored hair.
Washing your hair alone can cause color fading, as water can seep through cracks on your dyed hair and wash out the pigment used. To preserve your hair color, use products that are designed to prevent color fading, dullness, and dryness like TRESemmé Pro-Color Series Color Radiance Shampoo. Its anti-fade technology seals in and locks the color in your hair fibers, preventing fading. It also has jojoba oil for moisture and shine.
Pair TRESemmé Pro-Color Series Color Radiance Shampoo withTRESemmé Pro-Color Series Color Radiance Conditioner for best results.
2. Use lukewarm water when washing your hair.
Do you love taking hot showers? Well, it's time to lower that water temp. This is because hot water opens up and lifts your hair cuticle, causing your hair color to fade. Hot water can also dry out your hair.
If you can't completely take out hot water from your shower routine, wash your hair in lukewarm water when shampooing but rinse it with cold water to close your hair cuticles.
3. Go easy on heat-styling.
The coloring process takes a toll on your hair, and you wouldn't want to damage your hair further by exposing it to heat. So, take a break from your curling iron and hair straightener and use them less frequently. Let your hair dry naturally as well. If you must use a blow-dryer, put it in its low or medium heat setting.
4. Pamper your hair with treatments.
Color-treated hair requires extra TLC, so elevate your hair care routine by using hair treatment products regularly. At-home hair masks that moisturize your hair deeply and repair damage can help keep your mahogany hair at its best. Try Cream Silk Daily Treatment Keratin Damage Repair. It has keratin that defines the structure of your hair, reducing dullness and smoothing away frizz. It also has collagen, a protein that binds water to the hair and provides strength and elasticity.
Ready to try mahogany hair color? Pick from these pegs and don't forget to follow these color care tips, so you can rock your new hue for a long time.
Prev Article
Next Article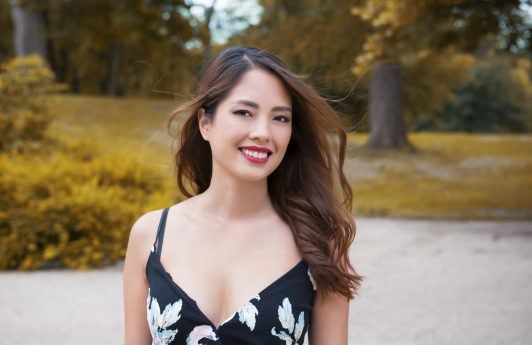 Gallery
30 Dark Brown Hair Color Ideas for a Timeless Look
Refresh your look with these gorgeous these brunette hair colors!
See article