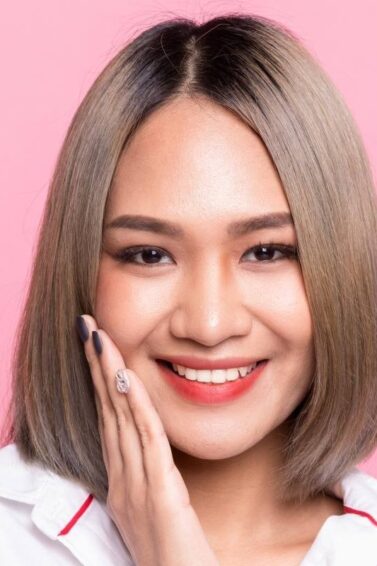 Ash Brown Hair Color Ideas to Elevate Your Style Game
Check out chic ways to rock this trendy hair color!
Looking for a trendy brown shade? Try dark or light ash brown hair color! It is a medium shade of brown with cool undertones of gray and silver. It's an edgy hair color that's subtle enough if you're not into bold or striking hues.
If you haven't dyed your hair before, your stylist may use bleach to give you a beautiful ash brown hair color. This is because Asian hair has naturally thick and compact cuticle cells, so it's challenging to lighten it especially if it's your first time coloring your hair. Without bleach, your naturally dark hair may not get light enough to achieve that ashy tone. However, if you already have light ash brown hair color (or other light hair shades), bleach may no longer be necessary.
There are several ways to pull off this ash hair color. Check out these cool ideas.
Our Favorite Ash Brown Hair Color Pegs
1. Light Ash Brown Hair Color With Blonde Streaks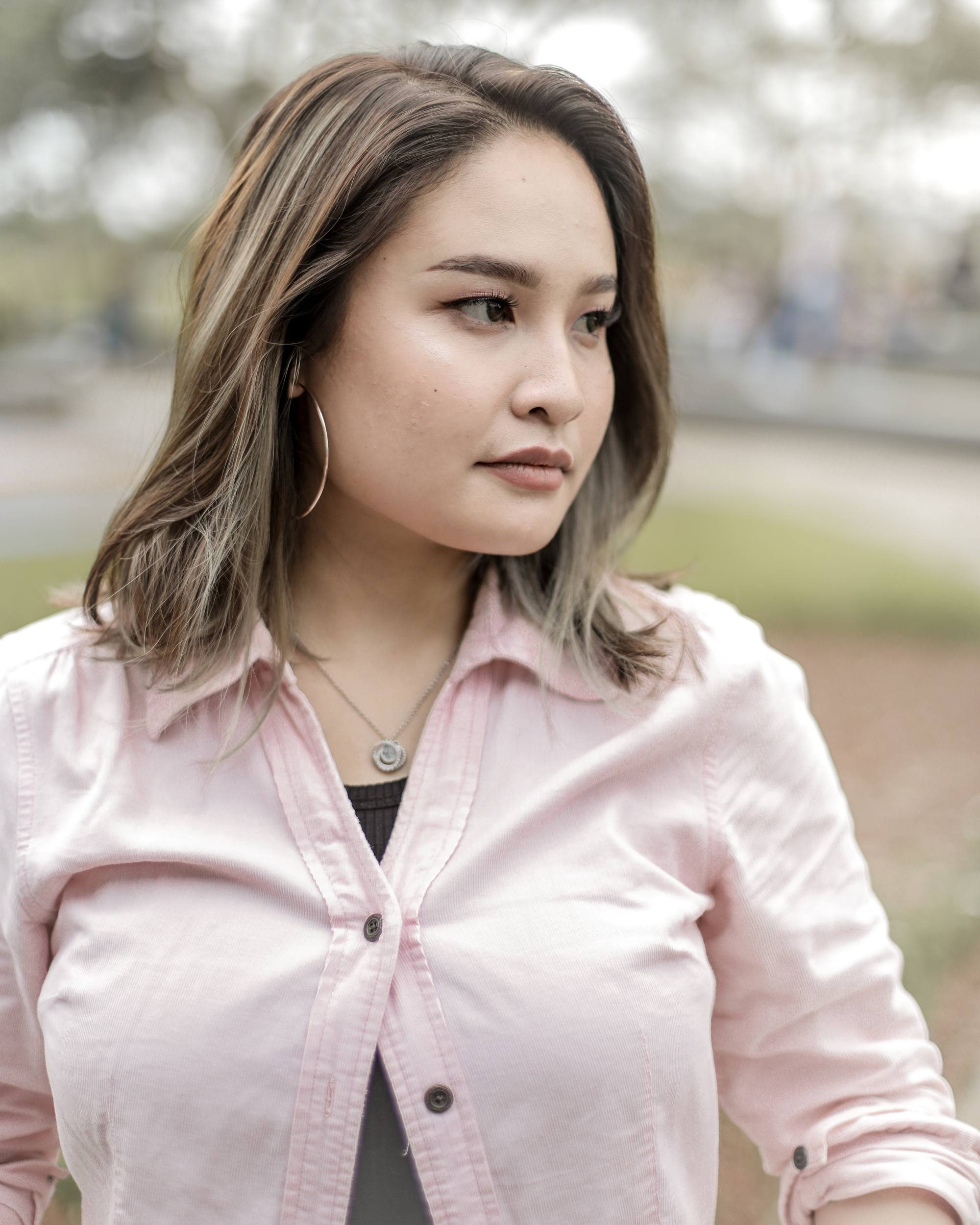 Add blonde streaks to your ash brown hair to give it dimension. Choose a light ash blonde hue for your streaks so they blend seamlessly with the rest of your hair.
Editor's tip: Preserve your bleached and ashy hair colors by using TRESemmé Pro-Color Series Blonde Brilliance Shampoo in your daily wash. Its purple formula neutralizes brassy tones, so you get to enjoy your ash and blonde shades sans the discoloration.
After shampooing, use TRESemmé Pro-Color Series Blonde Brilliance Conditioner to keep your dyed hair well-moisturized. 
2. Long Light Ash Brown Hair Color With Waves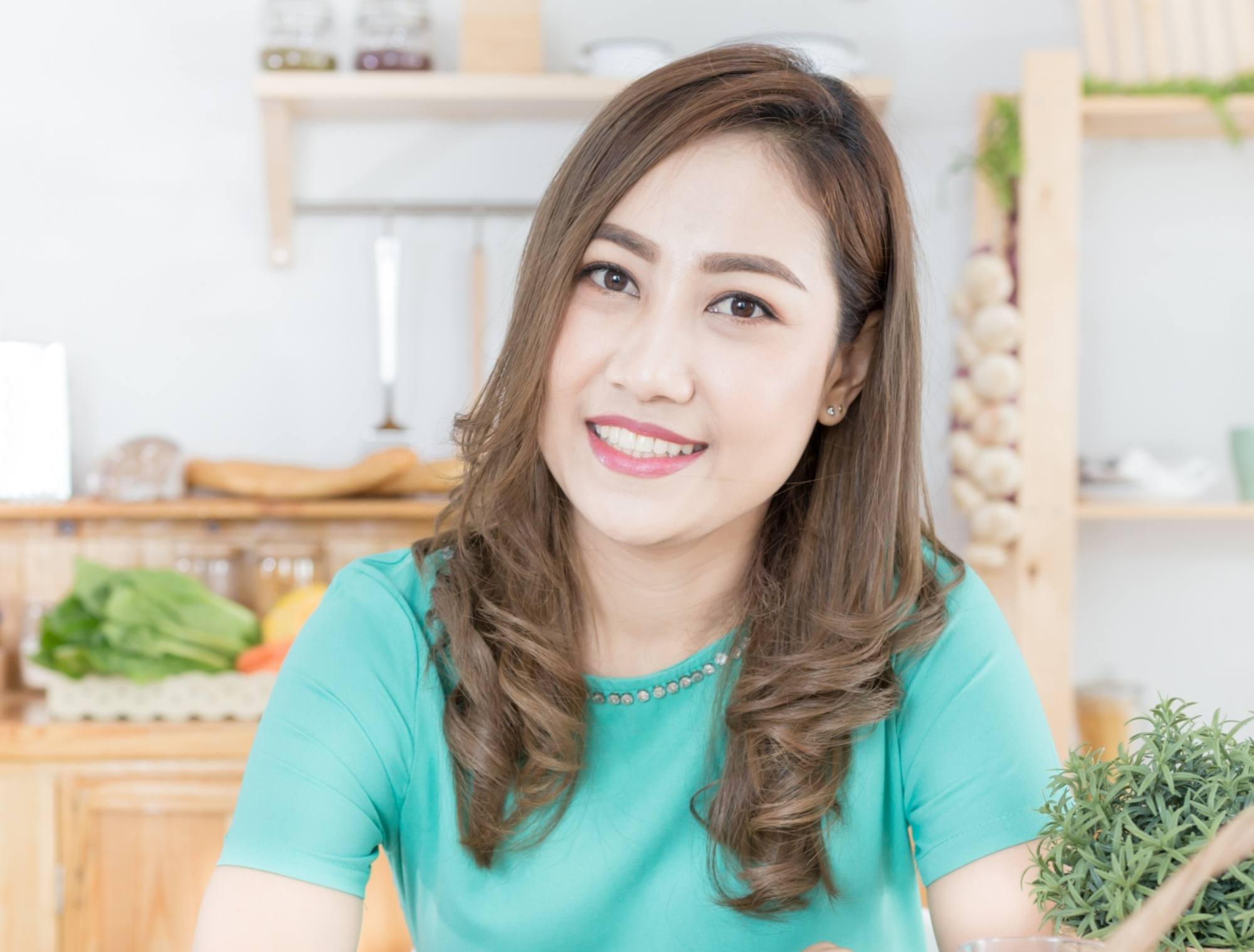 Jazz up your long hair by dyeing it ask brown from the roots to the tips. To style, curl your hair from mid-lengths to the tips to give it texture and movement.
3. Ash Brown Bob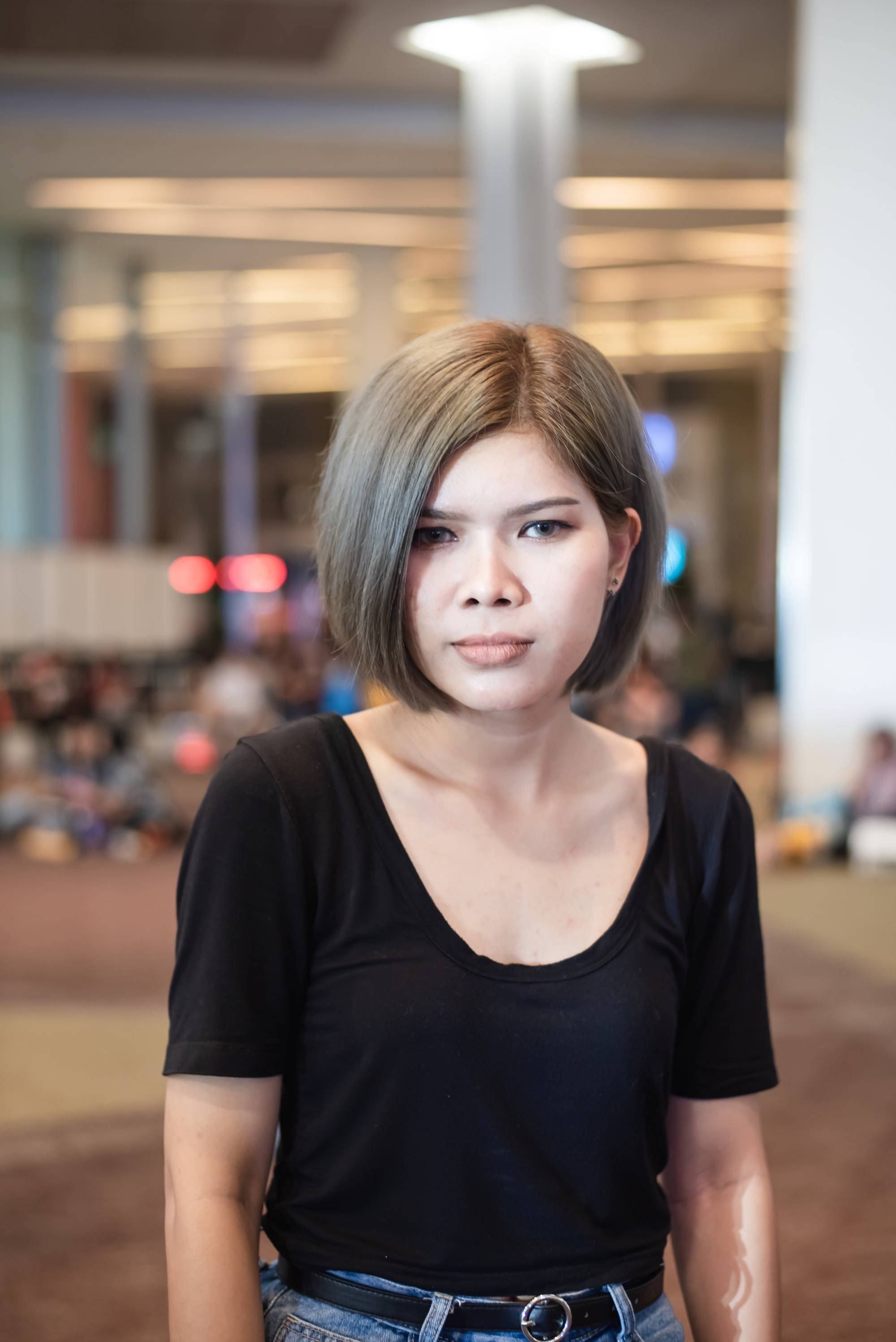 Update a classic chin-length bob by going for a trendy hue like ash brown. The result is a fresh, edgy, and super chic look.
4. Brown Ombré Hair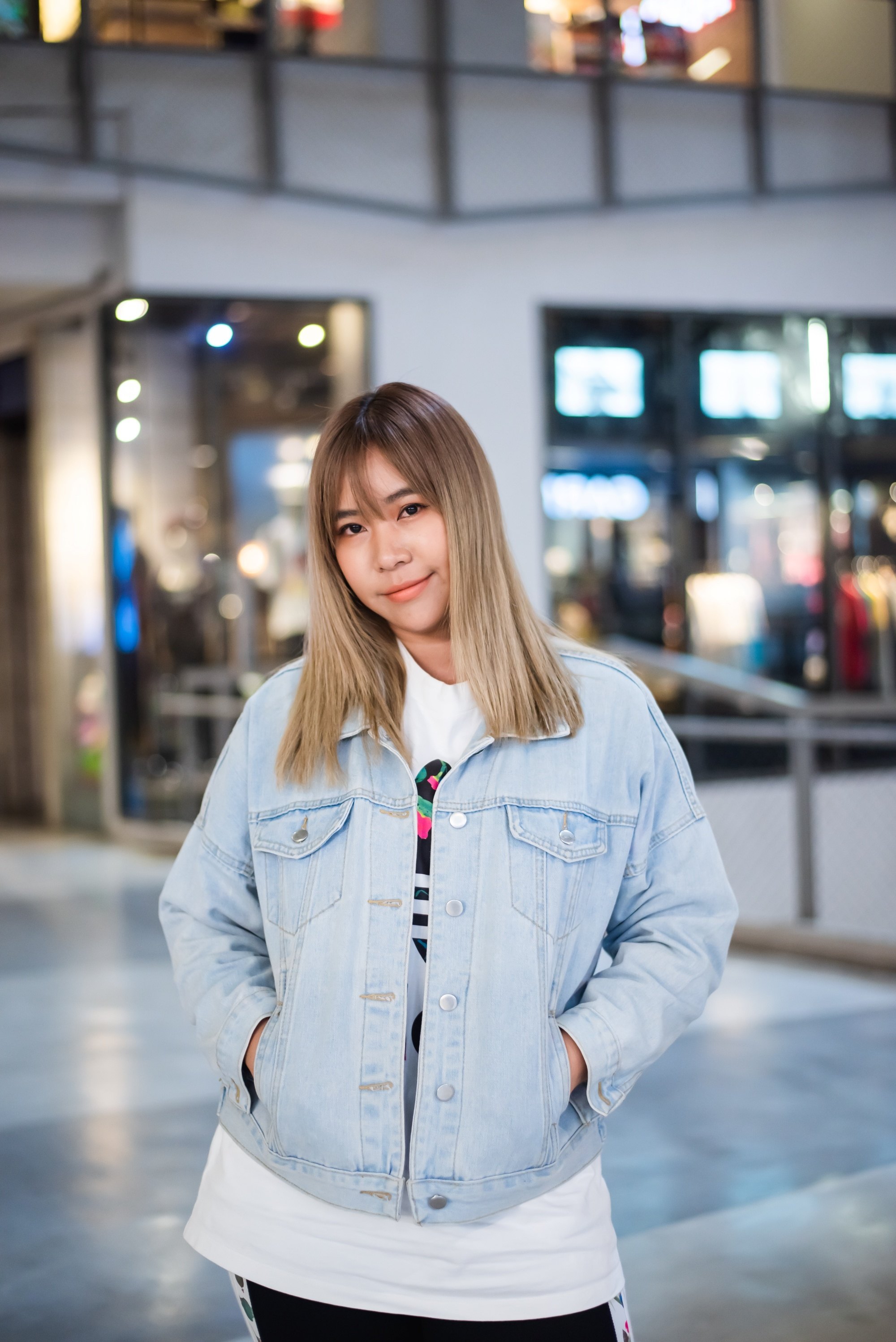 Ombré has been quite around for some time, and you can jump in on this hair trend when getting ash brown hair color. You can dye your roots and the upper half of your hair dark brown, then gradually transition to other shades like light brown hair color, ash brown, and ash blonde as you approach the tips.
Editor's tip: Coloring and bleaching your hair can cause extreme damage. Nurse your damaged strands back to their healthy-looking state by using Dove Keratin Repair 1 Minute Serum Conditioner. It has keratin-infused serum capsules that go deep into your strands to repair damage from within. It leaves your hair recovered, beautiful, and resilient in just one minute!
5. Short Ash Brown Highlights
Make your chin-length bob look fresh and youthful with ash brown highlights. They also go well with a printed headband and eyeglasses.
6. Ash Brown Balayage
Make ash brown hair color part of your balayage look. This coloring technique is like hand-painting your hair. It results in natural-looking, lived-in hair because the light and dark shades are blended seamlessly.
7. Ash Brown Balayage on Short Hair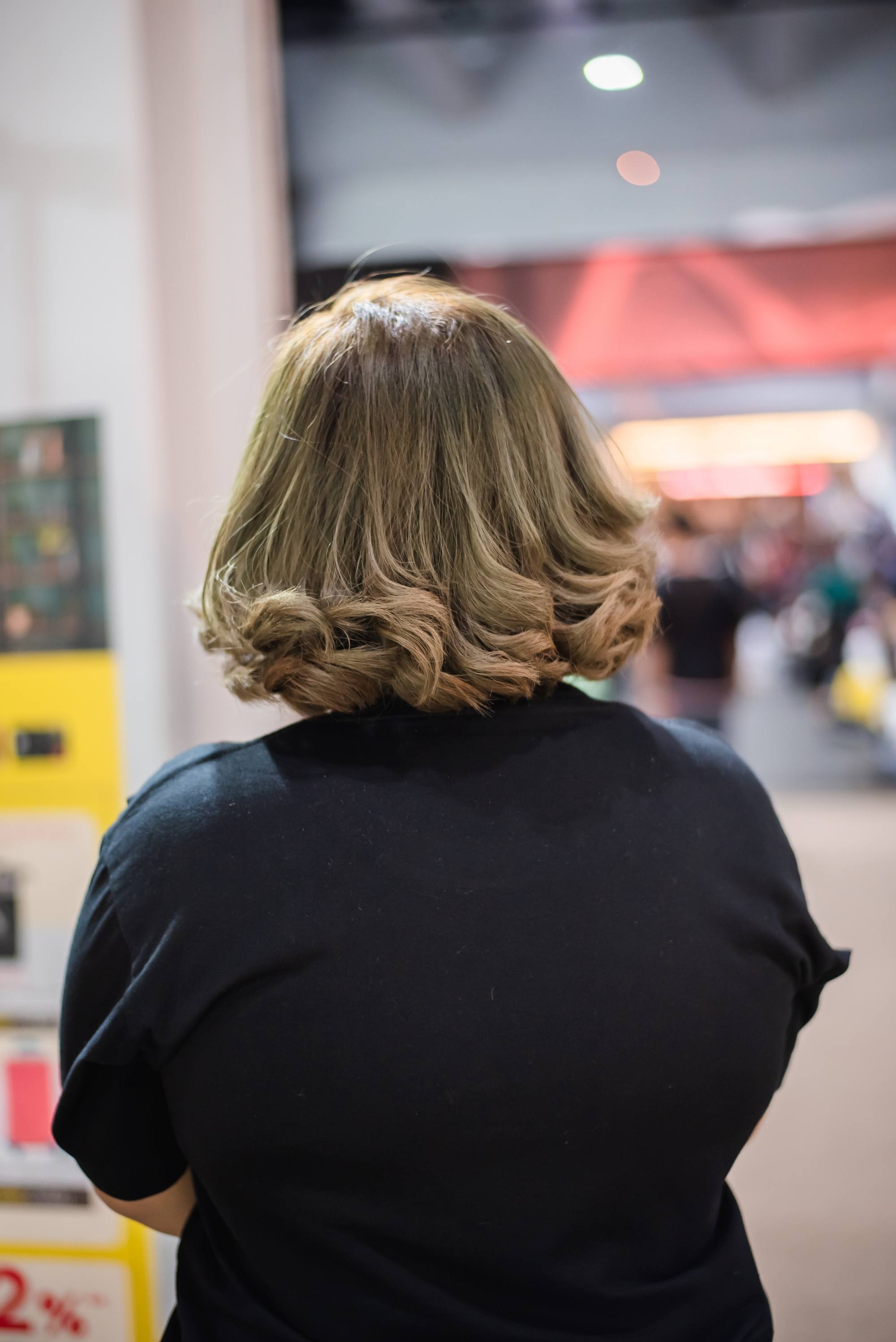 You can also sport balayage hair on a bob or lob for extra dimension and depth. Add more drama by creating soft waves or curls.
8. Ash Brown Lob in Pigtails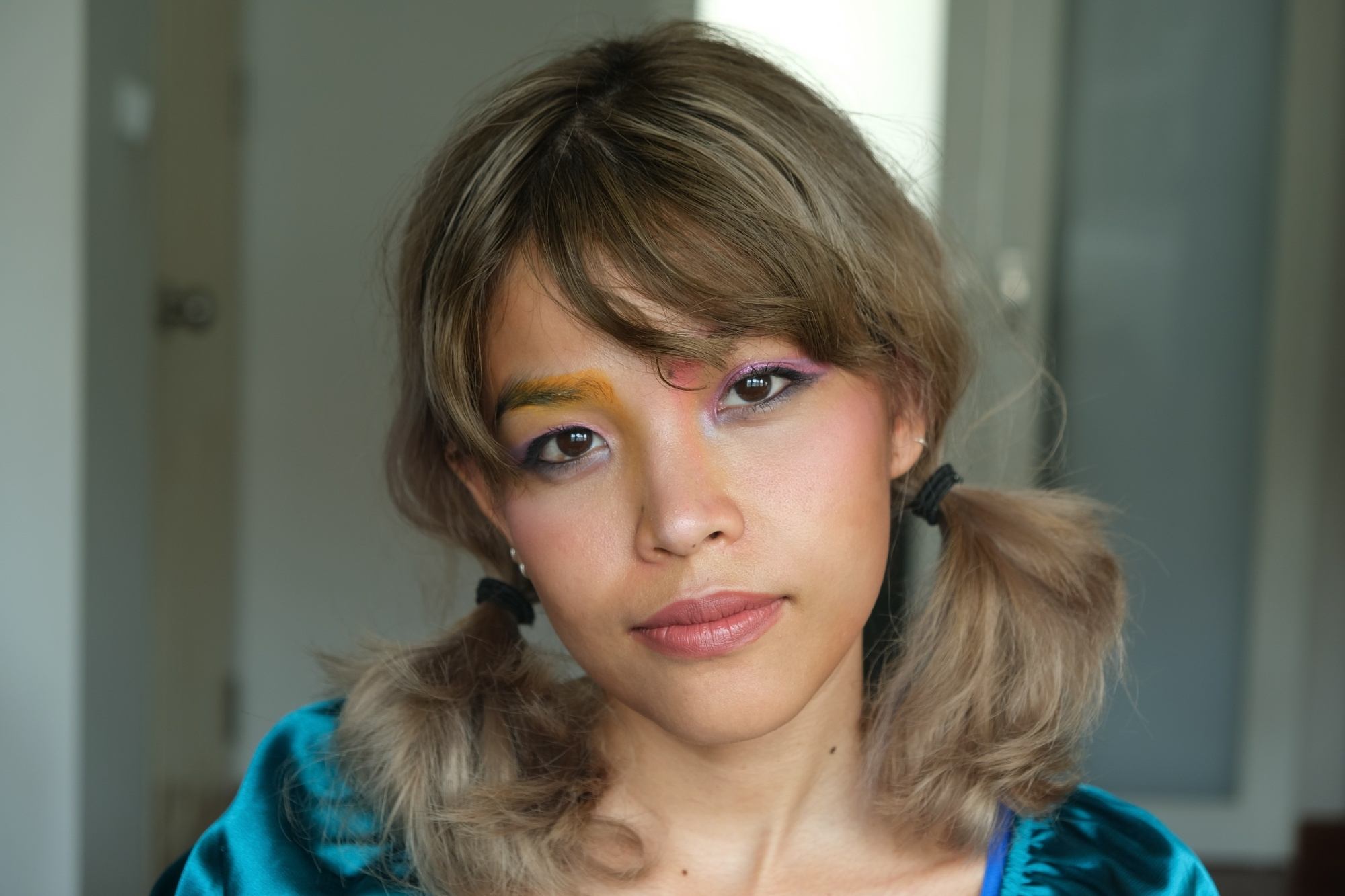 If you want to tie your medium or long bob but your hair is not yet long enough for a ponytail, try putting it in low pigtails. With ash brown hair color, you can make your pigtails look grownup, updated, and sophisticated.
9. Milk Tea Latte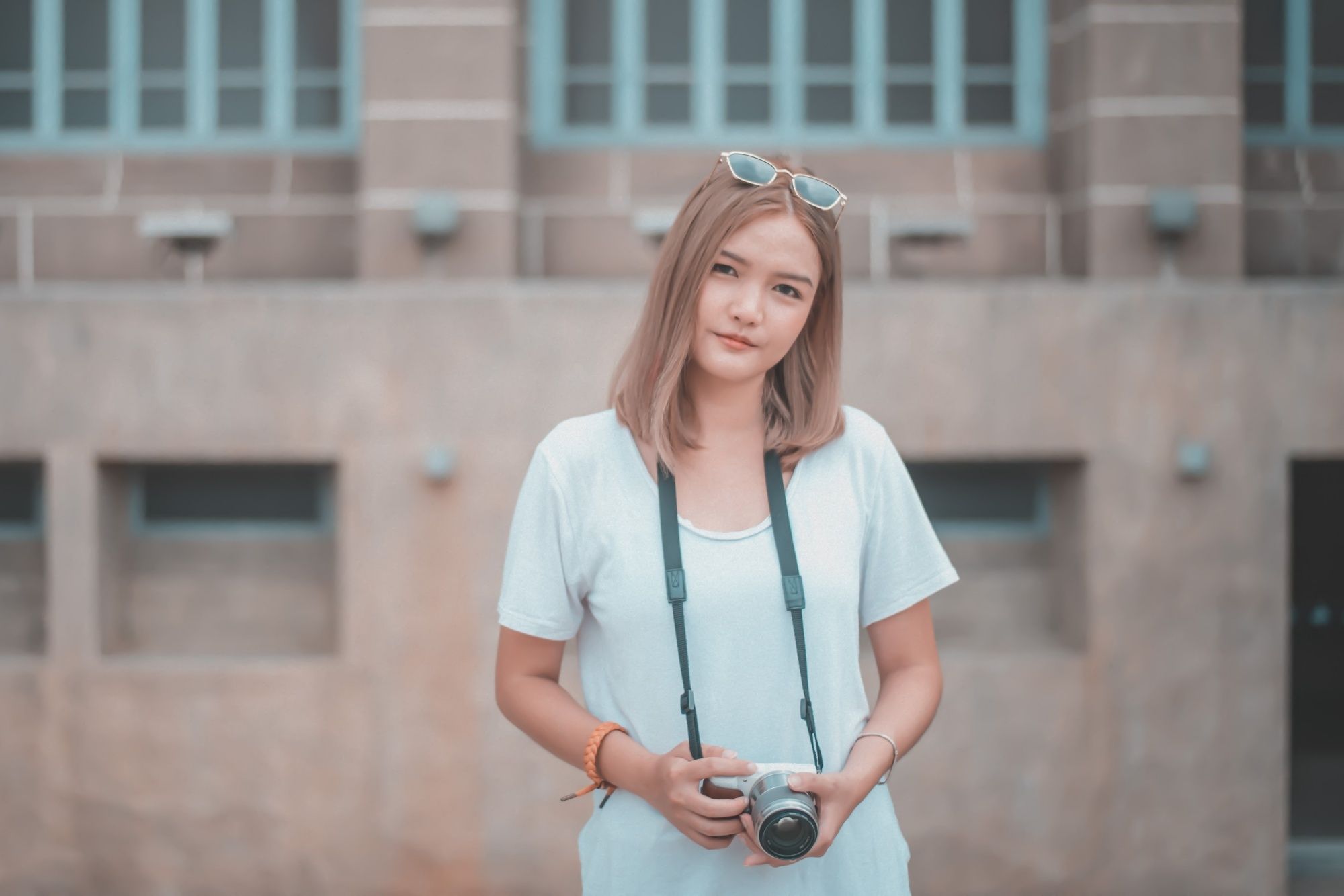 Milk tea hair colors are combinations of brown and blonde shades with ashy undertones. They come in different shades, and milk tea latte is among those that lean toward brown. Wear this color on short or medium-length hair for a fresh, youthful look.
Editor's tip: Give your hair the benefits of three keratin products in one. Try Cream Silk Triple Keratin Rescue Ultimate Color Revive Ultra Conditioner. It has keratin relaxers to tame frizz, keratin serum to revive your hair from intense damage, and keratin essence to restore shine to extremely dull hair. 
10. Dark Ash Brown Hair Color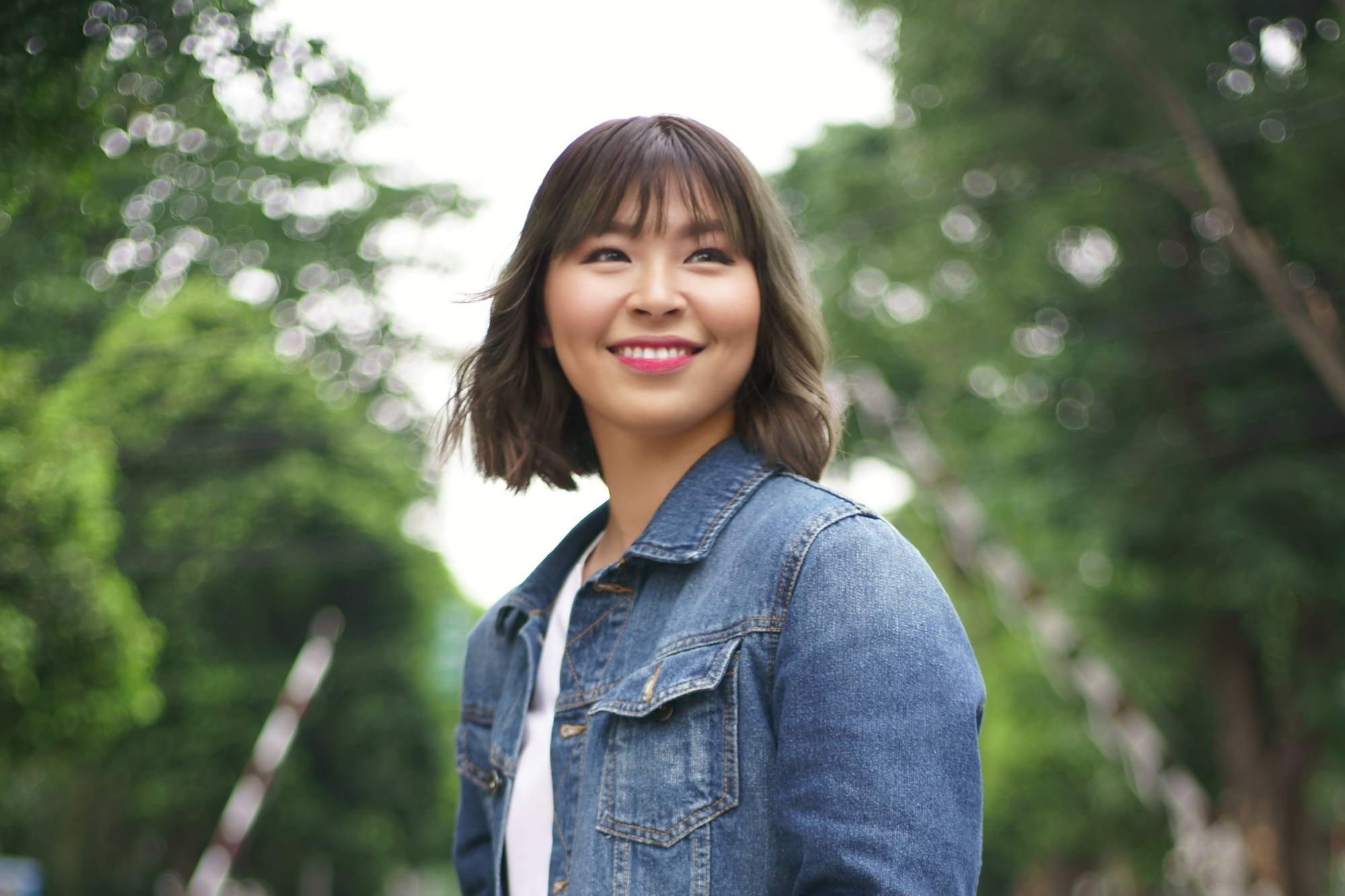 Subtle ashy undertones make this rich, dark brown color look posh. Try this if you want an ash hair color but don't want to lighten your hair too much.
11. Dark Ash Brown Hair With Golden Highlights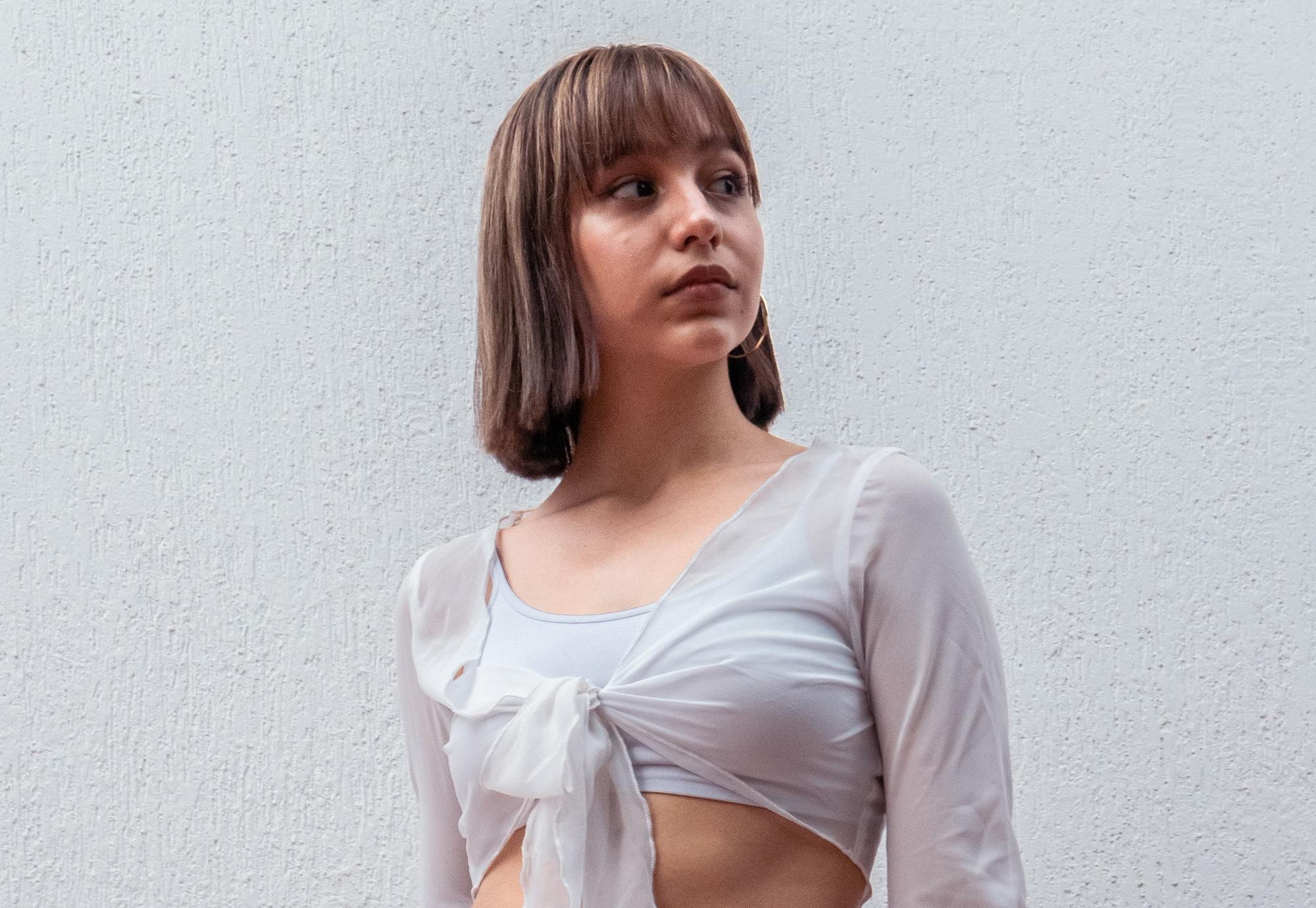 Place splashes of golden brown on your dark hair to create a bold but beautiful contrast. Complete the look with a blunt fringe for an edgy vibe.
12. Shadow Roots + Light Ash Brown Hair Color Combo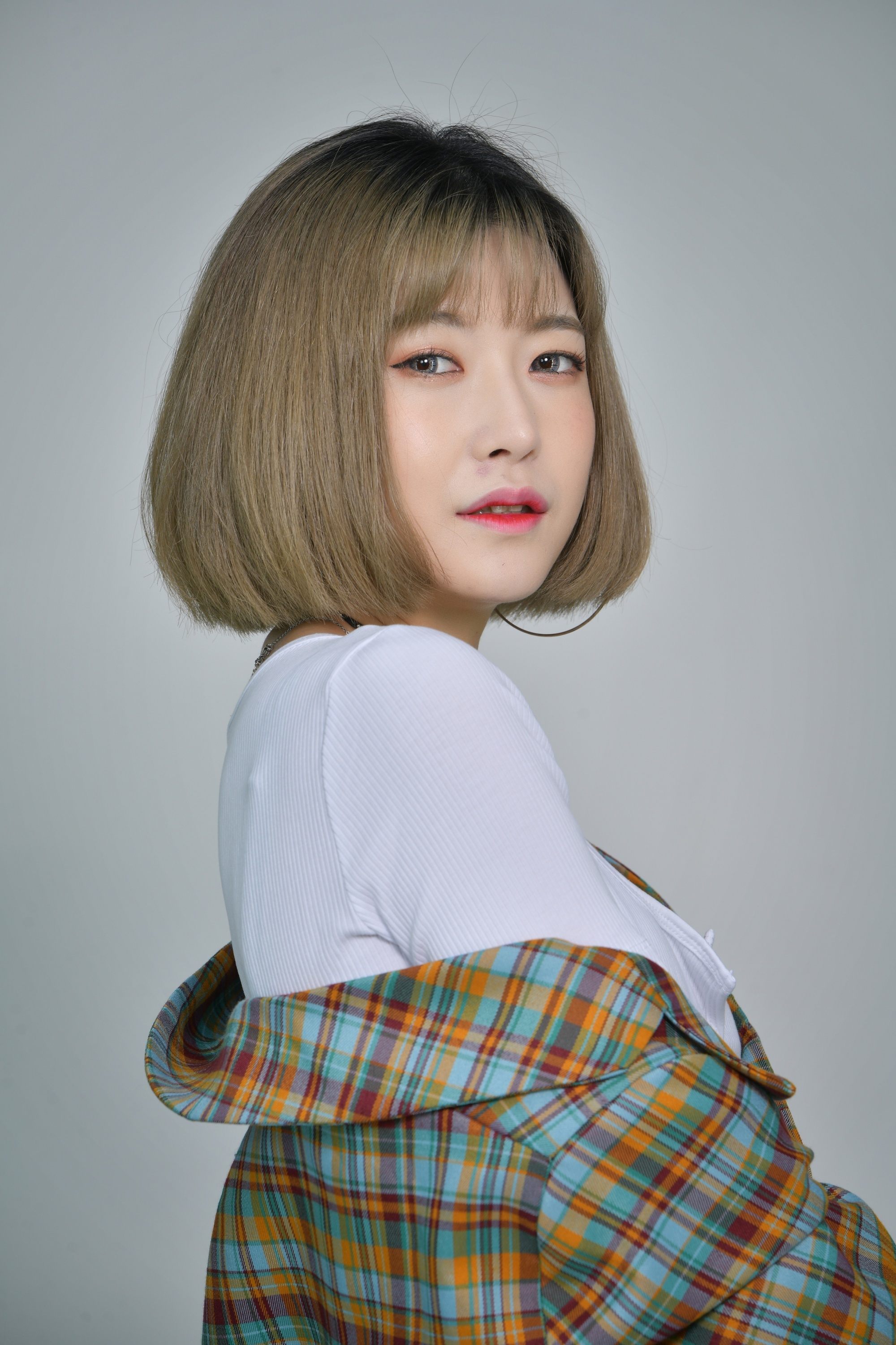 Leave your roots untouched to create a low-maintenance look. They're great if you can't commit to frequent salon trips for color touch-ups. Shadow roots also give your ash brown hair depth, keeping it from looking plain.
13. Light Ash Brown Hair Color Highlights on Dark Hair
It's time to spruce up those dark locks with some light ash brown highlights. Want to know a secret? Adding these subtle highlights not only adds depth and dimension, but also takes your hair game from cute to 'hello gorgeous' in no time.
14. Ash Brown With Subtle Ash Gray Highlights
This is the ultimate color cocktail for an edgy yet feminine look. The fusion of these hues creates a unique balance that adds volume and intrigue to your tresses.
Editor's Tip: To maintain that gorgeous color and shine, indulge in regular deep conditioning treatments like the Vitakeratin Treatment Color Shine, choose a sulfate-free shampoo, and never skip heat protection when styling. Your lush locks will thank you!
15. Classic Ash Brown
Embrace simplicity with ash brown hair – it's the low-maintenance look that's high on the style quotient. Sometimes, the elegance lies in allowing your classic ash brown tresses to be the star, and that requires nothing more than a basic care routine and your confidence!
With these ideas, are you ready to rock the dark or light ash brown hair color? To which we say, go ahead! Don't forget to snap a selfie because we're sure your look will be Insta-worthy.
Prev Article
Next Article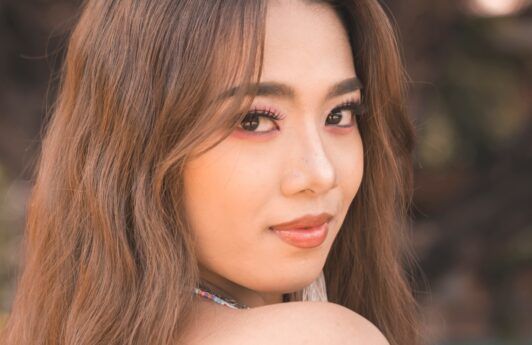 Gallery
Brown Hair Color: 21 Flattering Shades for Filipinas
Check out these brown hair color pegs to get ideas for your next makeover.
See article