Romantic side braid hairstyles you can wear to a special date
Liven up your date night look with these dreamy side braid hairstyles!
There are quite a number of things we love about side braid hairstyles: they're versatile (a great hairstyle idea for afternoons at the gym and can be fancied up for formal dinners and posh parties); they keep your hair from sticking to your neck (especially in sweaty, sticky situations); it's easier to make it stay put all day; and more importantly at this this time of year, they add a touch of romance to your look. In short, they're the perfect date night hairstyle. We thought you could use a bit of inspiration so we put together some really charming side braid hairstyles you can cop!
Dreamy side braid hairstyles to wear on date night
1. Messy fishtail side braid
If fancy and frilly are not exactly the look you're going for, keep things loose, messy, and laid back. You probably want to send a message that you didn't spend too much time thinking about this date (even if you actually did), and nothing is more perfect for that than a casual look like this. This messy fishtail side braid is effortlessly cute and says you're chill but slayin'!
Editor's tip: add a bit of texture by spraying the bottom half of your hair with Toni&Guy Sea Salt Spray. Make sure there's enough loose strands all over for a fabulous face-framing effect, then gently pull your fishtail braid apart to loosen the plaits
2. Low Side braid bun
A side bun placed low on one one side automatically makes the look more flirty and feminine. Add to that the unmistakable charm of braids and you've got the perfect date 'do. We're not even your date but it's such a pretty hairstyle we'd probably swoon!
3. Half crown braid
Want to enjoy the side braid hairstyle without having to put your hair in an updo? Sure, you can leave it down! Just can create a side part and french braid the front section until you reach the area behind your ear, behind which you'll be pinning your braid.
Editor's tip: The whole point of this style is to show off your long hair. To make sure it doesn't fall flat, wash with Dove Oxygen & Nourishment Shampoo and Dove Oxygen & Nourishment Conditioner to give it perfect bounce and volume. For extra oomph at the roots, use Toni&Guy Volume Plumping Mousse and blow dry.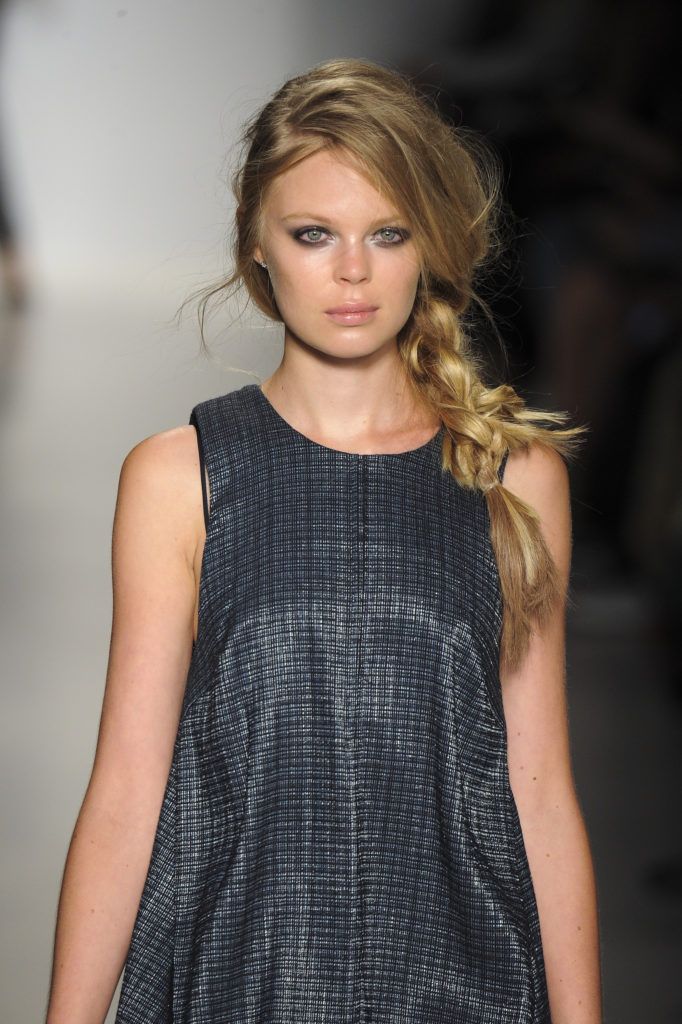 4. Deep side part + loose & messy side braid
Match a deep side part with a thick, fat loose braid placed on the opposite side of your parting. But take note that It won't have the same romantic effect if everything is sleek and perfect—the key is to add unevenness to the look, so make sure your parting and your braid are uneven, carelessly tossed to the sides, then tug on your hair all over so there's enough loose strands for that messy chic effect.
If you can look cute while spreading the love, why not, right? You still have time to practice doing these side braid hairstyles, so go ahead and give them a try!
For more date night hairstyle ideas, click this!
Prev Article
Next Article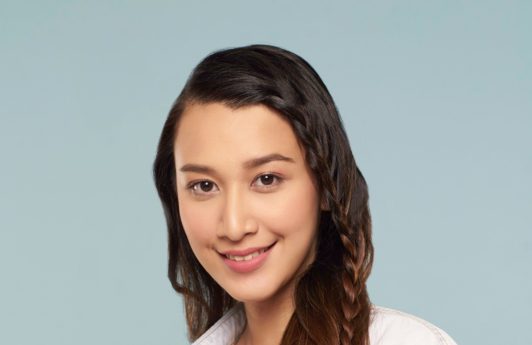 Gallery
10 Simple Braids That You Can Easily Do at Home
These simple braids will make your hair look neat and polished every day. The best part? They're so easy to do! You don't need to be a pro to create them. 
See article