Channel Your Inner Khaleesi With This Dragon Queen Braids Tutorial
Master this dutch braid hairstyle and get ready to rule the seven kingdoms with a hair flip!
Mitch
|
September 29, 2017
You Will Need
Everything about this hairstyle screams "queen"—the fiercest, fearless type who rules fire-breathing creatures. Now our lives may be less exciting (and much less royal) but that doesn't mean our hair has to be! We already see ourselves slaying with this look!
In this fun hairstyling challenge-slash-tutorial, Karla Aguas shows us how to do the dragon queen braids hairstyle, step by step. The process may initially look intimidating; but all it takes is just a bit of practice and patience. The finished product is totes worth it!
Let's do this, shall we?
Dragon Queen Braids Tutorial with Karla Aguas
It may seem a little trickier than your regular three-strand braid; but hey, it's ten times more awesome. You can totally do this! So go ahead and try your hand at creating this dragon queen braids hairstyle!
You Will Need
Prev Article
Next Article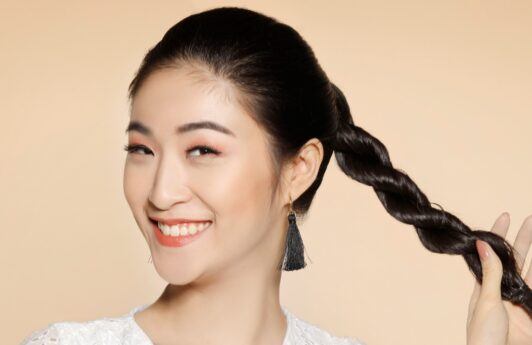 Gallery
35 Easy Braids for Long Hair You Can Wear Every Day
These easy braids for long hair prove that gorgeous hairstyles don't have to be complicated. 
See article