Braids 101: 8 Basic Types That You Need to Know
Consider this your braid bible!
Braids are hairstyles created by combining sections of hair and crossing them over each other to create a pattern. There are several types of braids, and from these, you can create lots of braided hairstyles—from a single braid cascading down your back to intricate updos.
Braiding is an art and it's an art worth mastering. But first, you need to know the basics. We put together a list of the most popular braid types. Check them out to learn how to braid hair even if you're a hairstyling newbie!
Quick navigation
Basic Types of Braids You Must Know About
1. Three-Strand
This is the simplest type of braid. When you know how to make this, you can easily make other types of braids.
To make a three-strand braid, divide your hair into three equal parts. Then, cross the left section over the middle section, then cross the right over the new middle. Repeat. Continue doing this until you reach the tips of your hair and tie the ends with an elastic or a hair tie.
Editor's tip: Tight hairstyles can cause breakage and damage, so make sure you have strong and healthy hair to start with. Use Sunsilk Strong & Long Shampoo, which has biotin that strengthens your hair and promotes hair growth. It also has aloe vera to keep your hair nourished. 
2. French
The French braid is the next most common type of braid, and while it is a bit more complex than the regular kind, it's not that difficult to learn. It's similar to a simple three-strand braid, but instead of starting just above your nape, you start braiding from your crown.
To create a French braid, gather a section of hair from your temples up to your crown. Divide this into three equal sections, cross the left section over the middle one, then the left over the new middle section—like how you would in a three-strand braid. When you proceed, add more strands to your braid and continue until you reach the tips. Then, secure the braid with an elastic or hair tie.
Check out this tutorial video to learn how to create a French braid.
3. Dutch
This type of braid is similar to the French braid. The only difference is, that instead of crossing each section over the middle one, you pass it under. The result is a braid that looks embossed from your head.
Here's an easy Dutch braid tutorial for you.
Editor's tip: Got damaged hair? Wash it with Dove Keratin Repair 1 Minute Serum Conditioner. It has keratin-infused serum capsules that go deep into your hair to repair damage from within. It leaves your hair recovered, beautiful, and resilient to future damage in just one minute. 
4. Fishtail
This looks more intricate than the first three types. To make a fishtail braid, separate your hair into two sections. Take one lock of hair from underneath one of the sections and pass it over to the other. Do the same thing with the other section and repeat until you reach the tips of your hair.
5. Waterfall
If you've mastered the French braid, you shouldn't have too much of a problem learning how to do this style. Create a center part and take three strands of hair near your hairline and start French braiding, but drop the middle strand down so it blends with the rest of the hair, creating a waterfall effect. Pick up a piece about the same size to be your new top section. Cross it over to the middle to continue braiding, repeating the steps all the way around your head. Secure with a bobby pin.
6. Rope
This one's pretty easy. First, tie your hair into a ponytail and create two sections out of the tail. Twist each one in the same direction, then, cross the two sections over each other and secure the ends with a hair tie. And you're done!
Editor's tip: Dealing with hair fall? Use Cream Silk Ultimate Reborn Hair Fall Defense Tri-Oleo Conditioner. It has Tri-Oleo Complex, which consists of three lightweight and ultra-nourishing oils such as argan oil, marula oil, and rosehip oil that help strengthen, smoothen, and moisturize your hair. It also has Break Shield Complex that helps give you 99% less hair fall from the first wash. 
7. Pigtails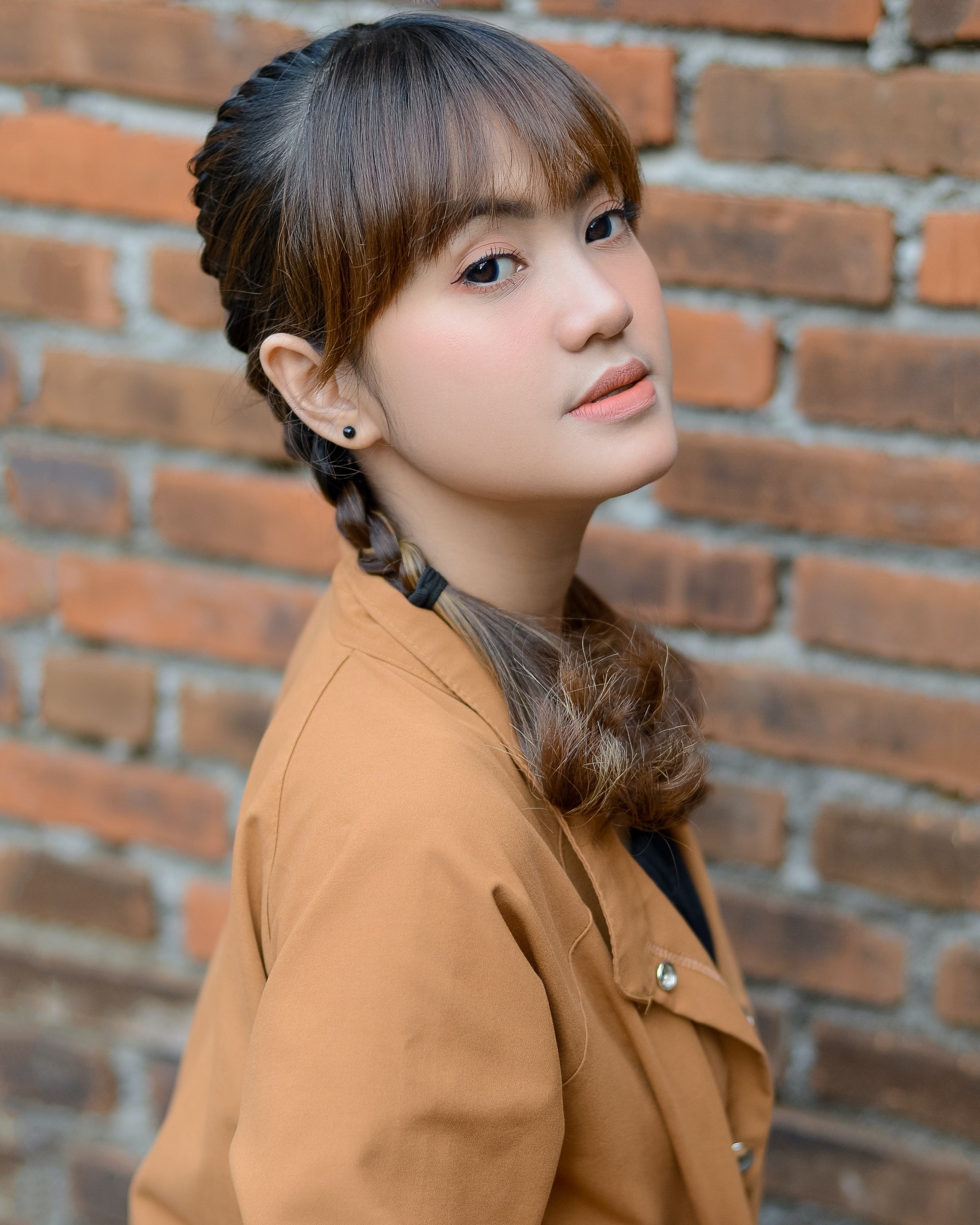 To create this charming hairstyle, divide your hair into two equal sections, braid each half, and secure the ends with hair ties. Feel free to amp up your look by curling the ends. You can also rock this hairstyle with bangs to give this classic 'do a fun and chic twist.
8. Wraparound Braid
Unlike other types of braids, wraparound braids are braided only on the sides. To create this hairstyle, part your hair in the middle and braid each side separately. Wrap your braids around the head, and secure them with a hair tie or bobby pins. You can rope in a friend to help you achieve precise braids!
Now that you know the different types of braids and how to make them, feel free to experiment with different looks.
Prev Article
Next Article
Tutorial
Bea Marin Shows Us How to Do a Boxer Braid Hairstyle
Create the perfect boxer braid hairstyle for a look that's both pretty and functional.
See article