10 Cool Ways to Rock Micro Braids
Look hip and on-trend with playful micro braids! Here are some hairstyles to try. 
Crazy over braids? Go for micro braids! With their fun and playful nature, these tiny braids can make your look more exciting especially for the summer. Practice making these cute little braids at home and get to bond with your sibs. Here are ten ways you can wear this chic and totally badass 'do!
How to Wear Micro Braids
1. Micro Braid Bun
For an easy, breezy look that you can wear on a busy day, put your micro-braided hair into a chunky bun. Coil them into a slightly messy pile on your crown to give off a fresh and youthful vibe. And since micro braids can last for days, you can also wear it into a bun when you're busy with the chores at home!
2. Space Bun with Micro Braids
If you're feeling gutsy, this fun hairstyle takes your tresses to a whole new level. Divide hair into two vertical sections and coil the topmost parts into two space buns. Leave a small section on each side undone, braid these sections, and wrap them on each of your buns. Voila! You've got a look reminiscent of your favorite superheroines!
Editor's tip: It's important to incorporate a regular washing regimen for your micro braids. Use DOVE Nourishing Oil Care Shampoo and DOVE Nourishing Oil Care Conditioner to keep locks healthy and moisturized and to tap unwanted frizz.
3. Layered Micro Box Braids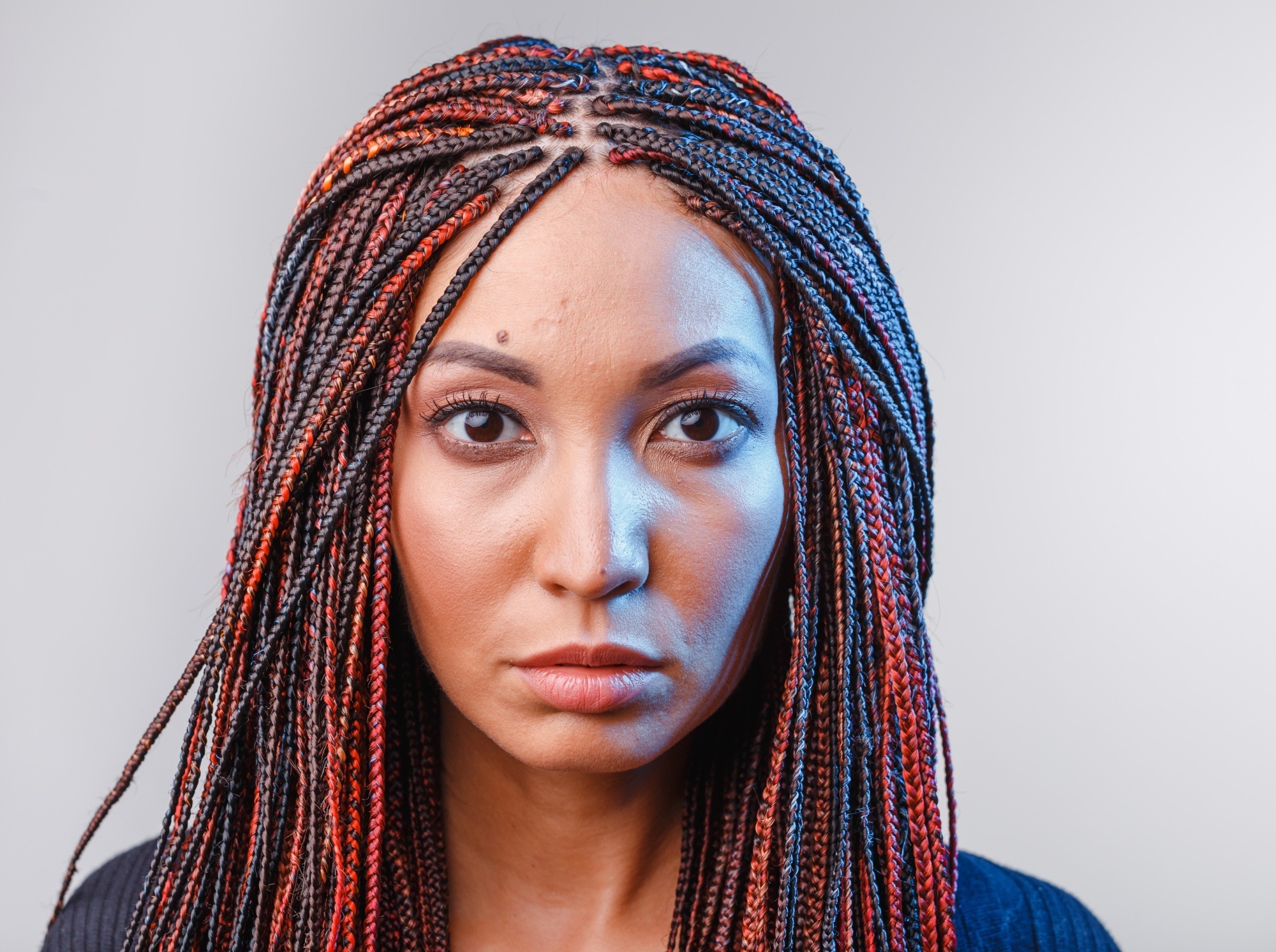 Imagine an elaborate multi-stranded necklace. This is how this hairstyle looks, with the different layers of micro braids criss-crossing in a delicate waterfall. If you have bold highlights like orange, red, or green, this hairstyle will help show off your hair colors.
4. Loose and Lovely
For days when you just literally want to let your hair down, this straightforward look can help you exude liveliness and personality. Style it any way you want! You can wear accessories like a baseball cap, a hat, or barrettes. You can also wear this hairstyle while relaxing at home so that you feel nonetheless beautiful.
Editor's tip: Micro braids' number one enemy is dryness and lack of shine. Bring up the gloss factor with TONI&GUY High Shine Serum Drops for healthy-looking locks.
5. Accent Braids
You don't have to micro braid all of your hair for a chic look. Do micro braids on sections of your hair such as your bangs to add an interesting accent. You can even pair it with more conventional braids to create a fun braid medley.
6. Ponytail Micro Braid
Micro braids are fun when they're let down and they surely invite looks from curious eyes. But you can give it a more feminine look by putting them up in a ponytail and using a clear elastic to tie it. Then, take one or two strands of braids to cover the base of the ponytail. Voila! An instant hairstyle that fuses chic and bohemian looks in one. It's perfect for beating the summer heat!
7. Half Up Bun
Half up buns are among our favorite hairstyles. It's so versatile that it can also be worn with micro braids! Yes, it's the perfect hairstyle if you want hair off your face but still want to flaunt your mane's length and cute micro braids. You can follow the same steps you make when doing the regular half up bun, except for the use of a comb. It makes it all a lot easier!
Editor's tip: Micro braids are great for second or third-day hair. And when you don't wash your hair every day, you're raising the chances of getting dandruff. So, shampoo your hair with CLEAR Complete Soft Care Anti-Dandruff Shampoo that has Nutrium 10 that protects your scalp and makes your hair smelling good all day. 
8. Multicolored Braids
We've always loved coloring our hair and that includes even our micro braids. They already look nice as they are but you can add drama to it by blending in two or three hues. You can use temporary hair colors, which can be applied after you've braided your hair. They won't last long but you can keep the colors at the top part of your hair where the focus is on. Then, stride down the beach or impress mom and dad with your new hairstyling skills at home.
9. Multicolored Side Accents
There are two reasons why these accent micro braids are a great option for styling your hair. Firstly, it is quicker to finish because you're only braiding the sides, and secondly, it reveals a nice contrast between your regular straight and braided hair. And to give it more life, you can braid the micro braids and tuck them behind the remaining straight hair. Then, color them with contrasting hues.
10. Blue Space Buns
Unlike the second hairstyle in our list, these blue space buns are made entirely of micro braids. So, you get your hair micro braided first, then, put them up into two space buns. There are many tricks when it comes to the color and one of these is by combining blue synthetic hair into your own hair. No one can ever guess which one is real…or can they?
Get the products you need for these hairstyles by using the following links:
DOVE Nourishing Oil Care Shampoo
DOVE Nourishing Oil Care Conditioner
TONI&GUY High Shine Serum Drops
Anyone can rock micro braids with enough playfulness, flair and confidence, plus, a regular hair care regimen that keeps locks looking fresh, healthy and lustrous. Try these looks and pick the one you like best.
Prev Article
Next Article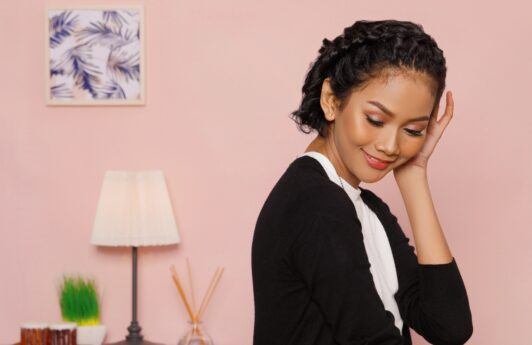 Gallery
20 Braids for Short Hair That Are Perfect for Summer
Add texture and a dose of playfulness to your look with these easy braids for short hair.
See article