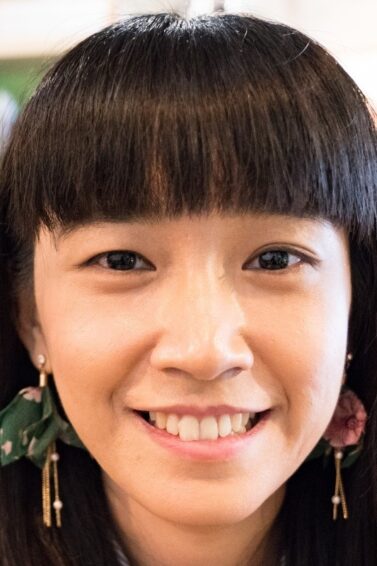 How to Choose the Right Types of Bangs for Your Face Shape
Get to know the different types of bangs to determine the best one for your face shape.
Bangs can be a bit tricky to pull off for some people, but don't worry! Learning about the different types of bangs—from full fringes to wispy bangs—will help you find the one that suits your face shape. This means that it's possible for anyone to wear bangs, as long as you choose the type that gives your face balance and helps highlight your best facial features.
Ready to find out which type of fringe is right for you? Check out this guide.
Types of Bangs for Long Face Shape
1. Heavy Fringe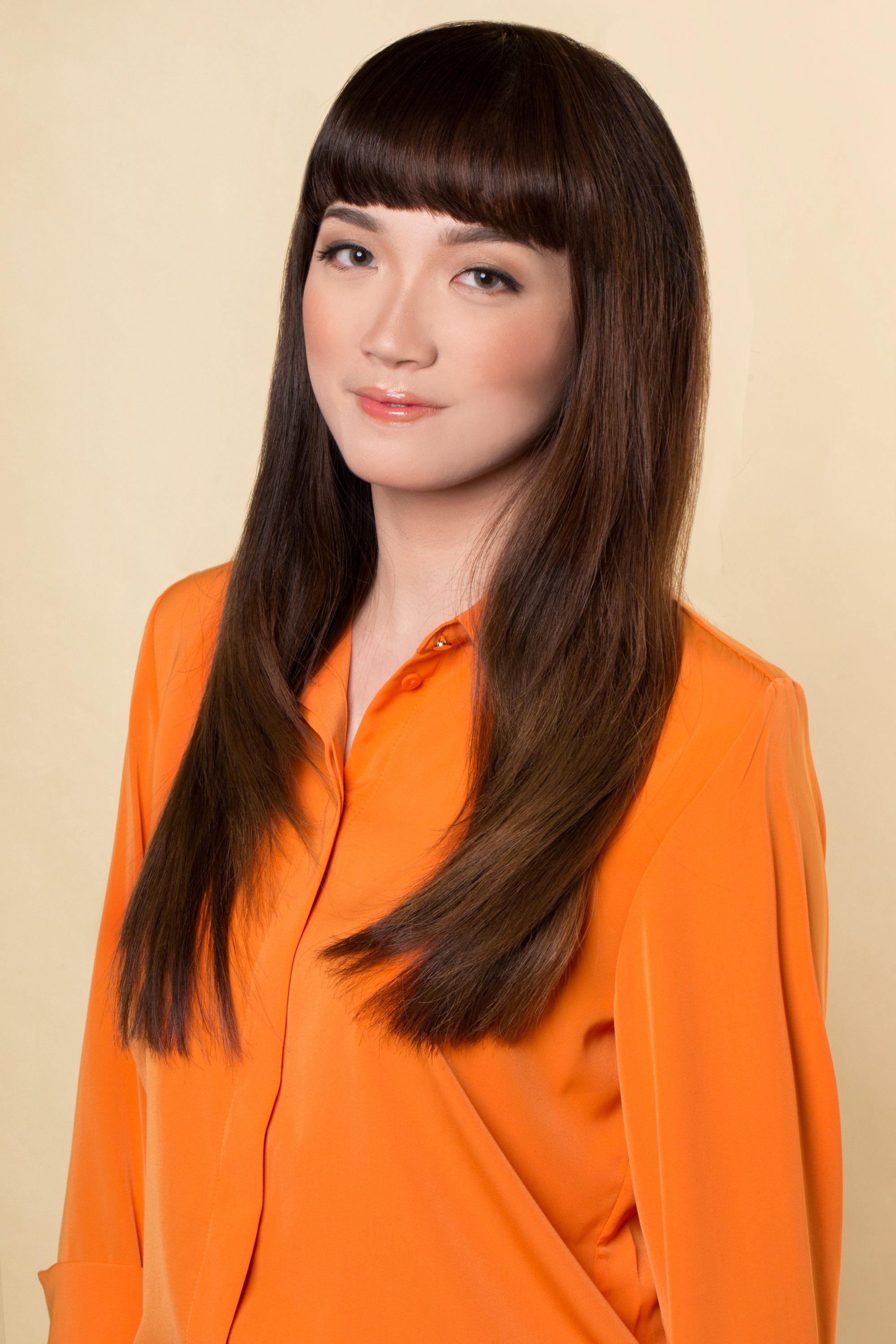 If you have a long face, getting bangs is actually a good idea. A long, heavy fringe that hits the eyebrows balances out the length of your face. Complement it with long hair or a shoulder-length haircut.
Editor's tip: If you're fond of swearing sleek hairstyles to go with your heavy fringe, you'll love TRESemmé Keratin Smooth KERA10 Shampoo. It gives your hair 10 salon benefits, including making your hair smooth, shiny, and soft. It also has an anti-frizz and anti-humidity formulation, so your hair stays on point even in humid weather. 
2. Angled Side Bangs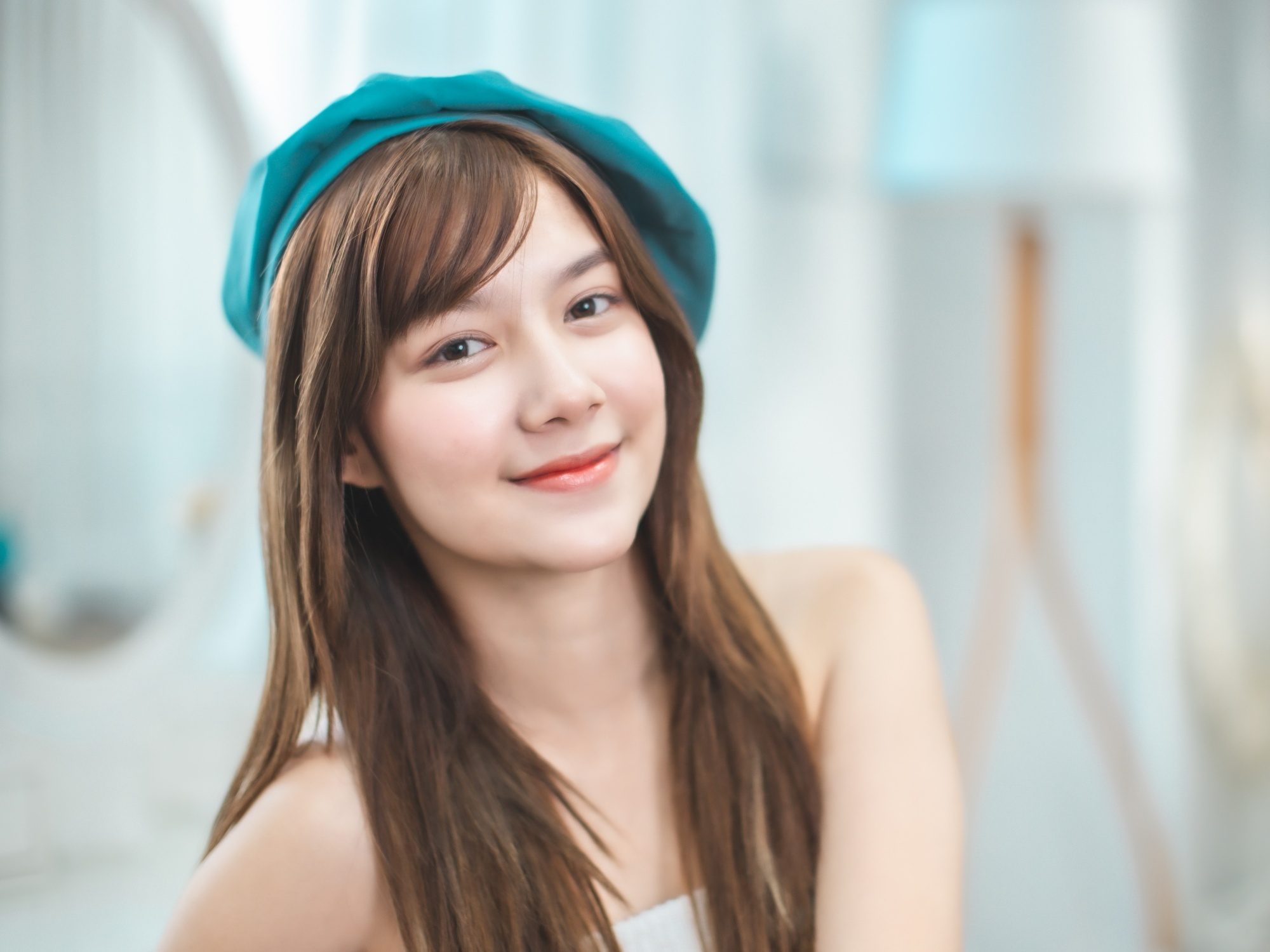 If you're not too keen on having a heavy and full fringe, then you can go for angled side-swept bangs instead. This creates an interesting frame for your long face without being bothersome since the angled style won't have your fringe hitting your eyes constantly.
3. Center-Parted Curtain Bangs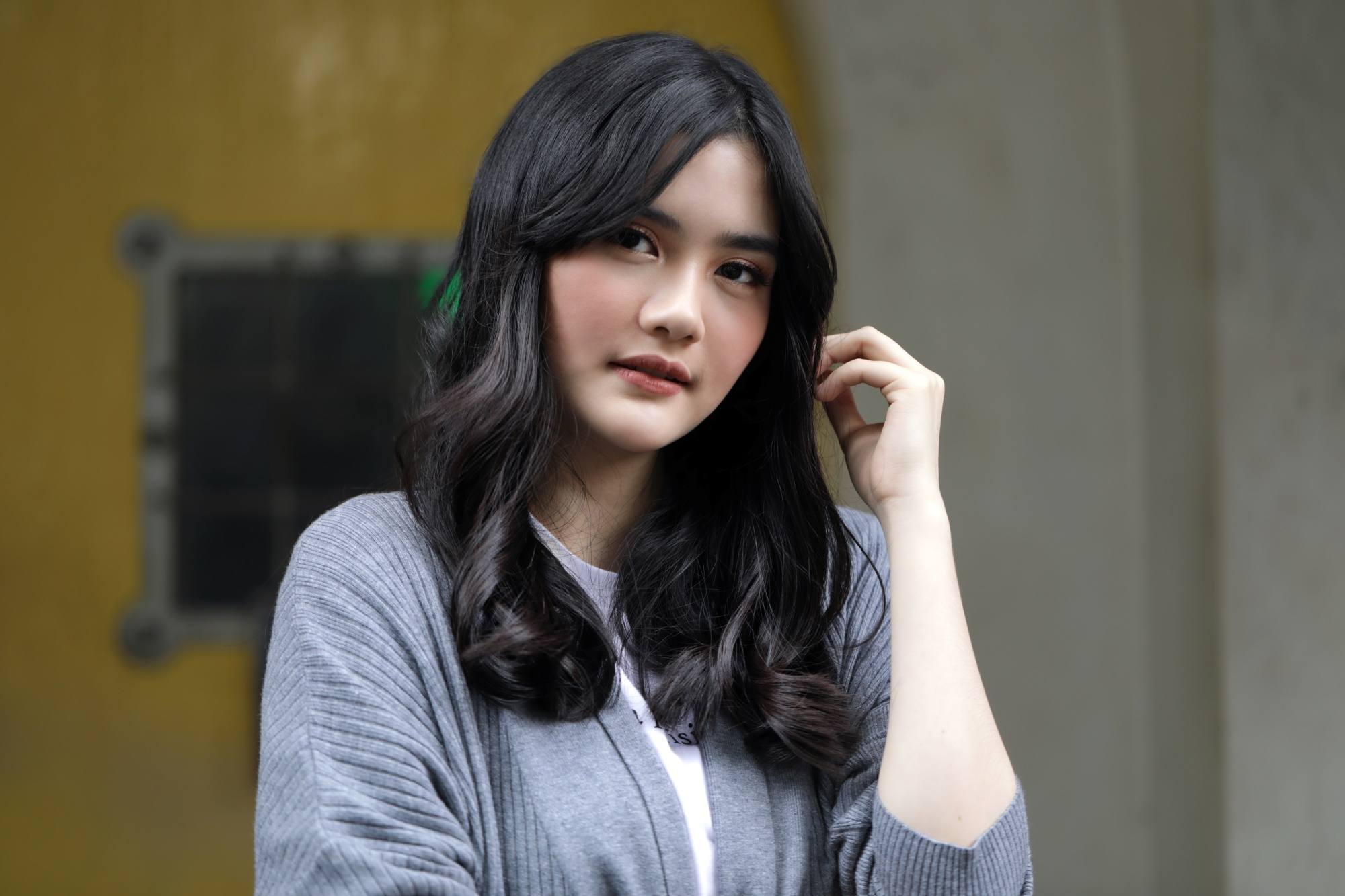 Curtain bangs parted at the center soften your look. It's also easy to style. Given that you have a long, full fringe, all you'll need to do is literally part your hair and subsequently, your bangs, at the center and gently comb your bangs towards your temples to frame your face.
Editor's tip: Nail a down 'do with curtain bangs by keeping your hair soft and shiny. Apply TRESemmé Keratin Smooth Anti-Frizz Shine Serum to your hair as a finishing touch. Aside from making your hair soft and adding shine, this hair serum also tames flyaways, detangles knots, and calms frizz. 
4. See-Through Bangs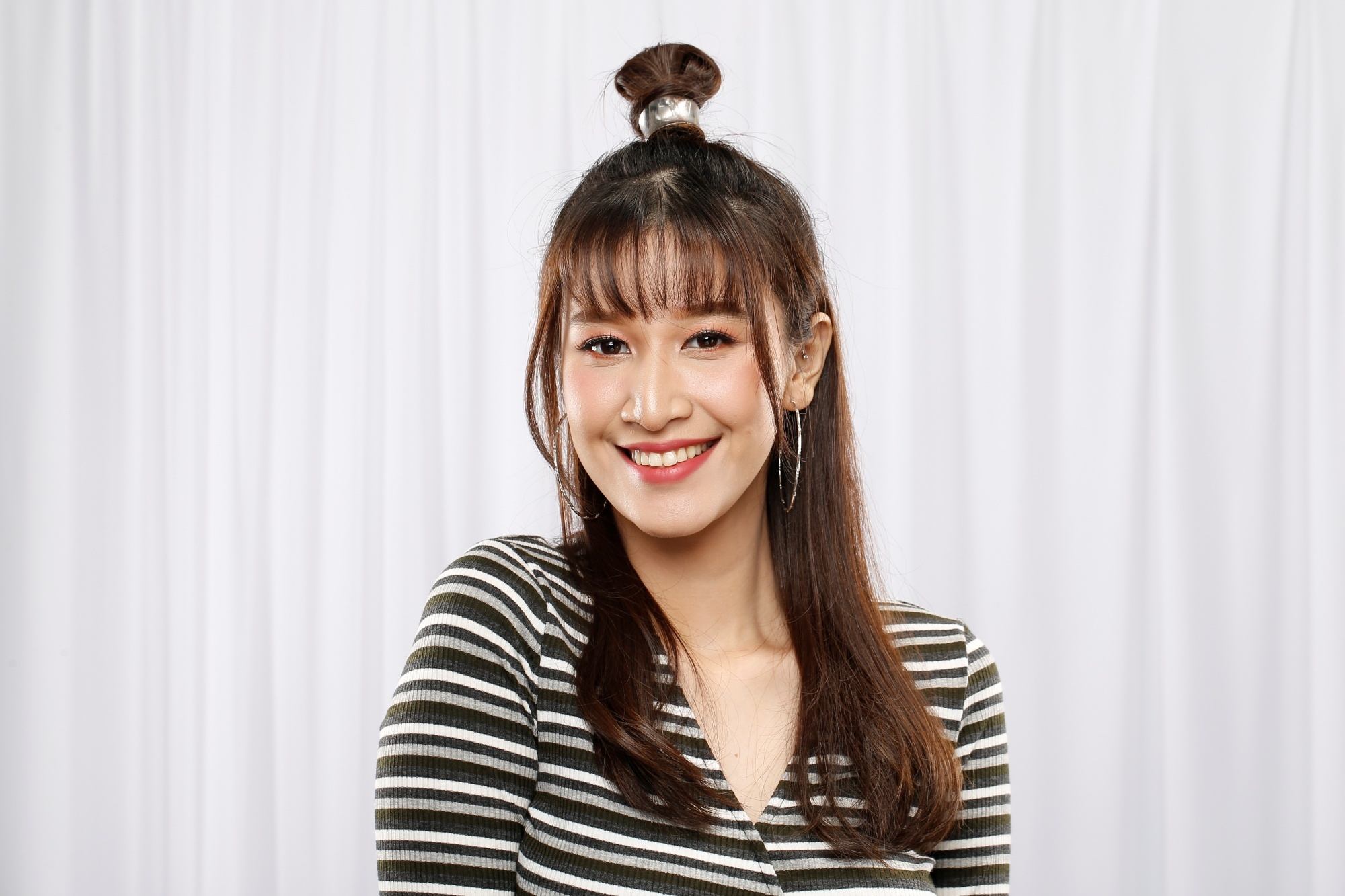 You can see this type of bangs on a lot of your favorite Korean stars. See-through bangs look fresh and light because they don't cover your forehead entirely. However, it does the job of framing and giving balance to your face shape just as well as a full fringe.
Types of Bangs for Round Face Shapes
1. Side-Swept Bangs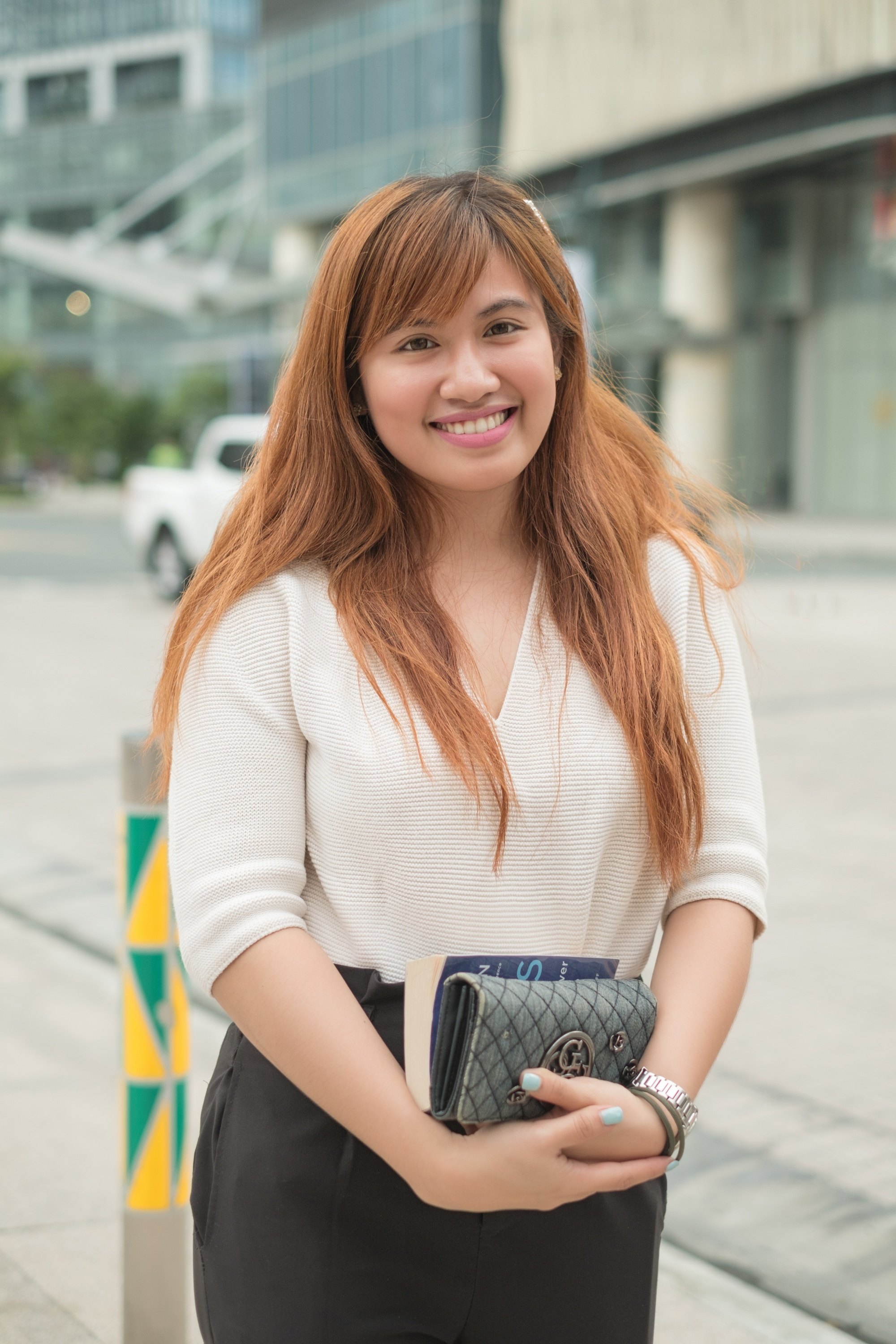 Side-swept bangs add the illusion of angles to your rounded facial features. Pair it with a side part to create a chic, asymmetrical look. You can wear your hair down or up, long or short.
Editor's tip: Nail any type of bangs or hairstyle by starting with hair that's free from damage. Use Dove Keratin Repair 1 Minute Serum Conditioner, which has keratin-infused serum capsules that go deep into your hair and repair damage from within. It leaves your hair recovered, beautiful, and resilient to future damage in just one minute. 
2. Messy Layered Bangs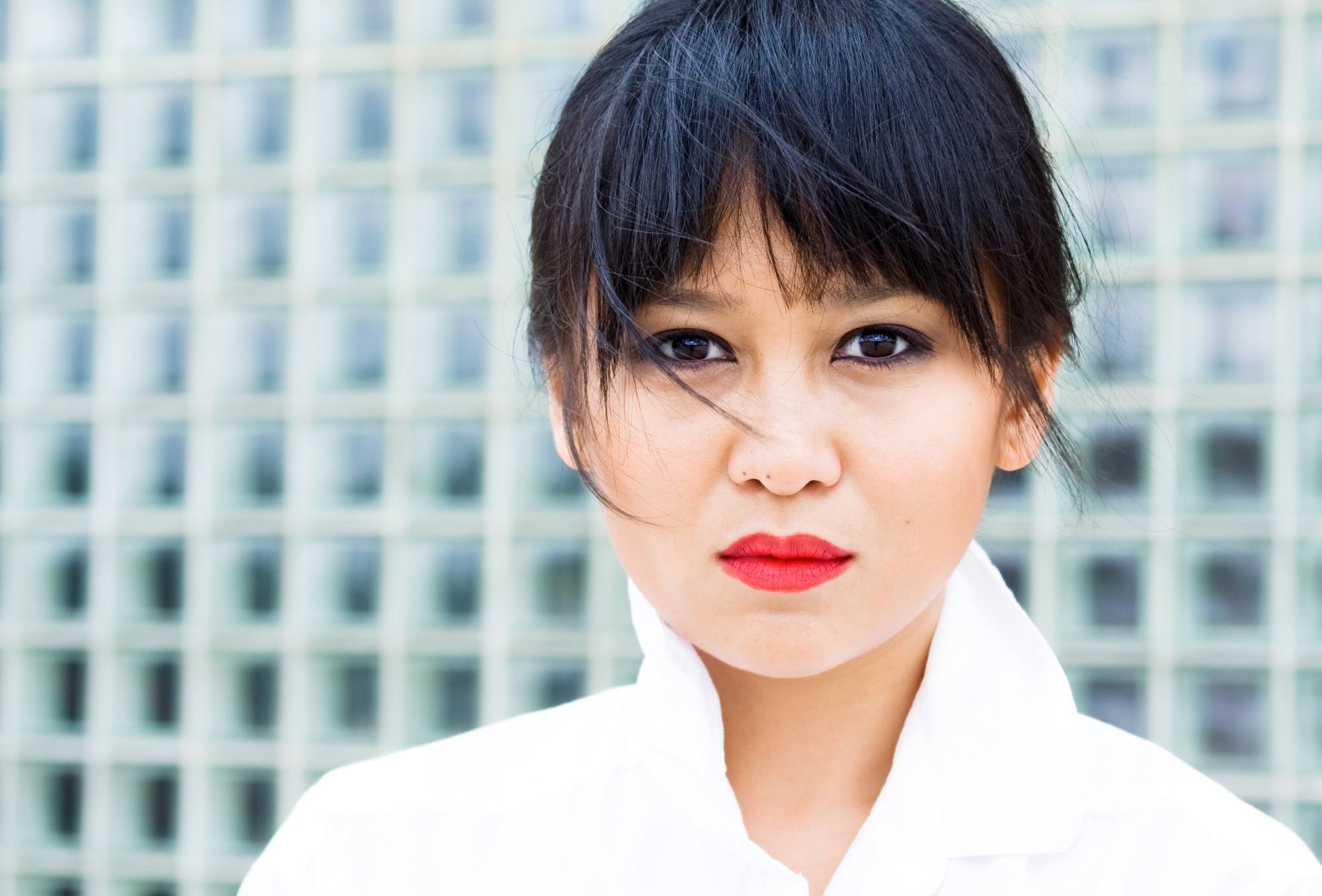 Let these shattered or messy bangs overlap with your eyebrows, so they can better frame your face. The layered, uneven tips of the bangs add a messy-chic vibe to your whole look. This type of bangs would look amazing when you put your hair up in a messy bun or a messy ponytail.
3. Blunt Bangs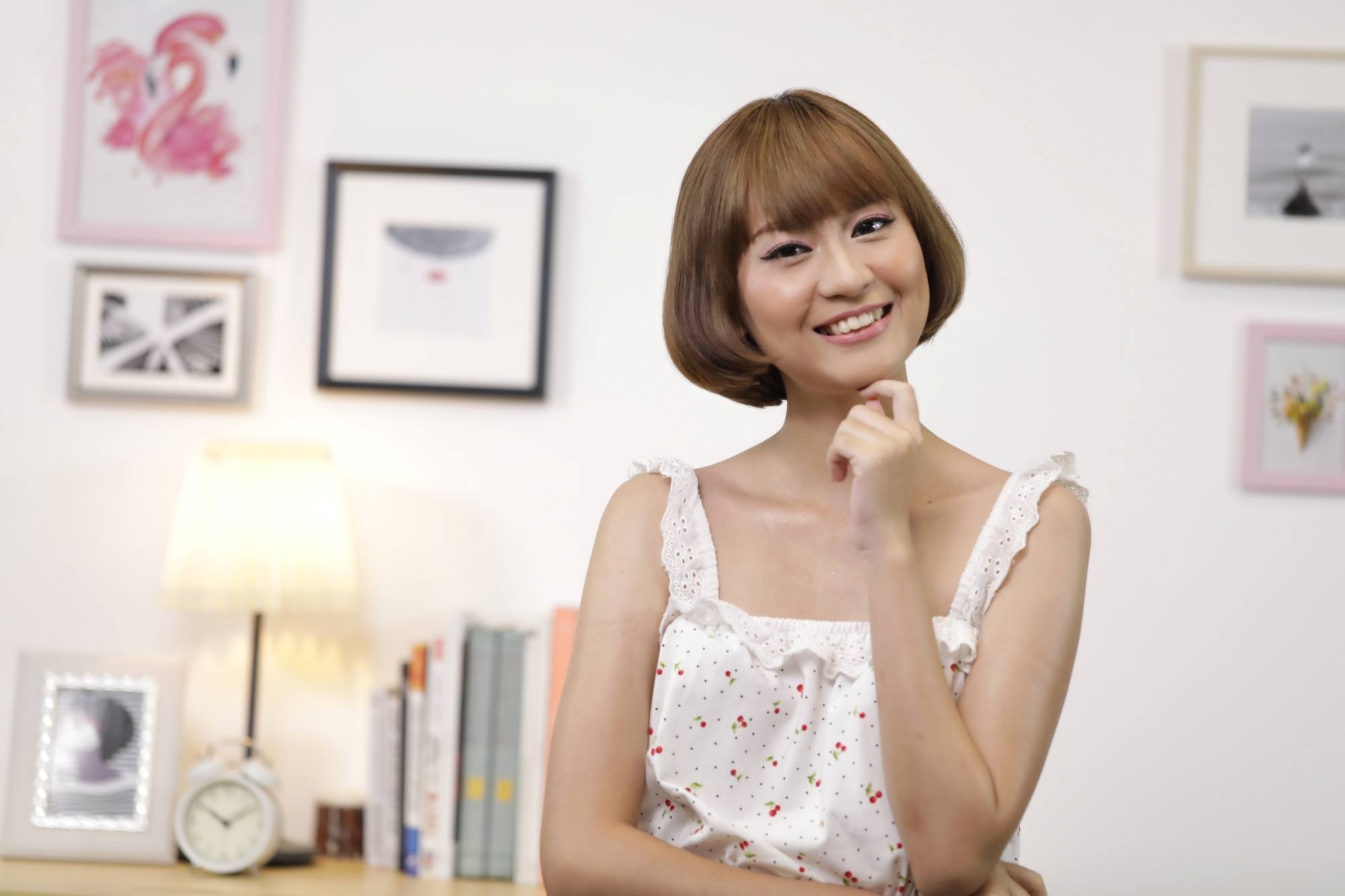 This type of bangs is flattering for a round face shape when cut at eyebrow level. You can complement it with a short haircut to create a trendy, Korean-inspired short hairstyle.
Types of Bangs for Heart-Shaped Faces
1. Long Choppy Fringe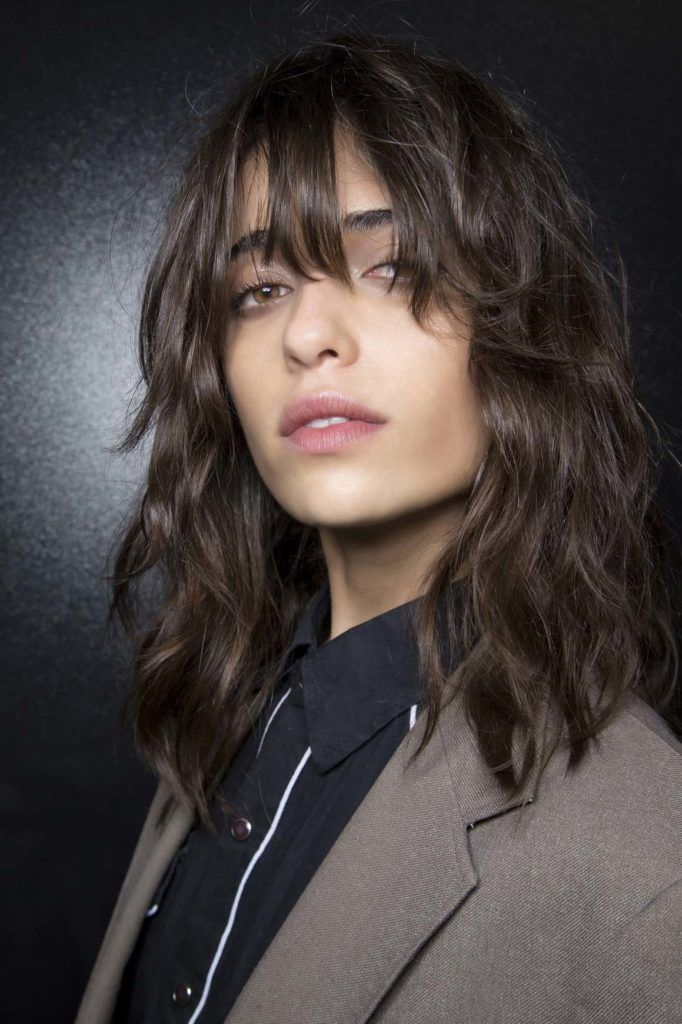 A long, choppy fringe is flattering for a heart-shaped face. This type of bangs softens your facial features and takes attention away from a wide-forehead-pointy-chin combination.
2. Layered, Wispy Bangs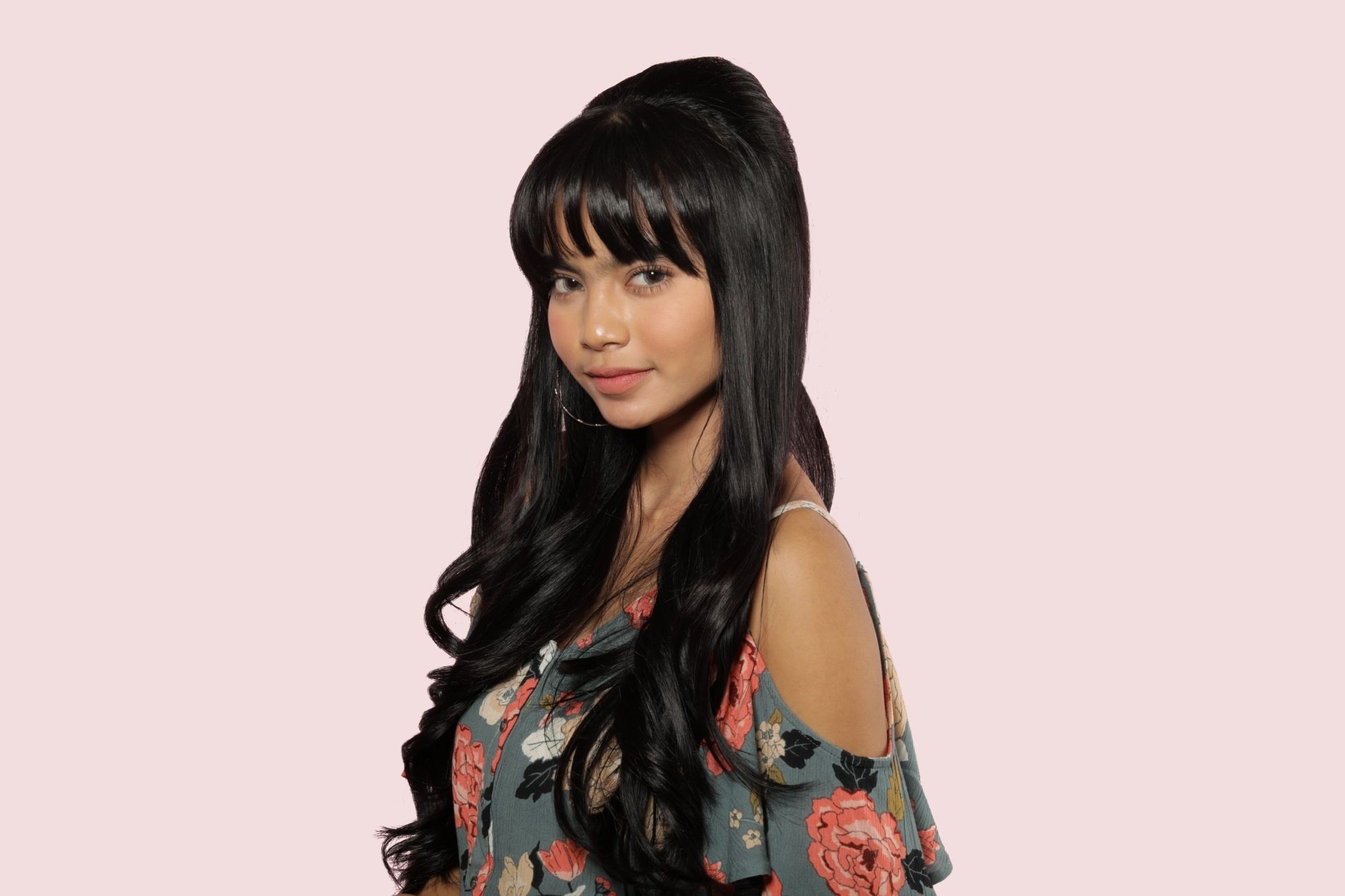 Keep it light with layered wispy bangs. This type of bangs makes for a great "off-duty" look and doesn't require much maintenance. Just make sure that the length slightly overlaps with your brows and eyes and give it a tousle every once in a while using your hands.
Editor's tip: Frequent styling can make your hair brittle, which can lead to breakage. Fortify your hair by using Cream Silk Triple Keratin Rescue Ultimate Hair Fall Defiance Ultra Conditioner. It has revolutionary fiber actives that help in strengthening weakened strands and reducing hair fall due to breakage. 
3. Tapered Bangs
Tapered bangs have longer sides that gradually go shorter. You can wear this fringe together with a messy bun or top knot and create a messy-chic look.
Types of Bangs for Square Faces
1. Long A-Shaped Bangs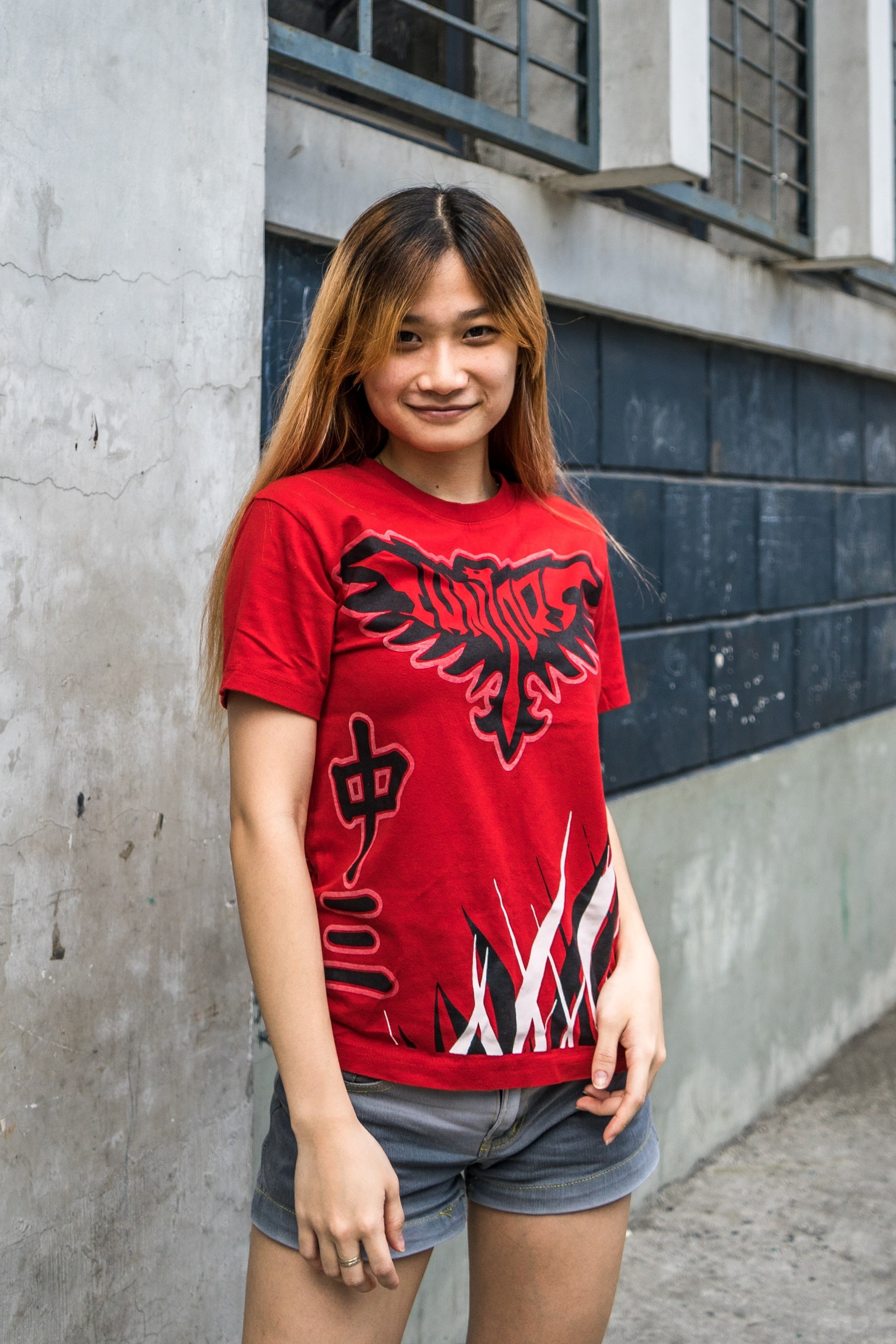 Veiled or A-shaped bangs help soften your angular features. It also helps add the illusion of length, as it shows the center of your forehead and proceeds to frame your face at the sides.
2. Wispy Bangs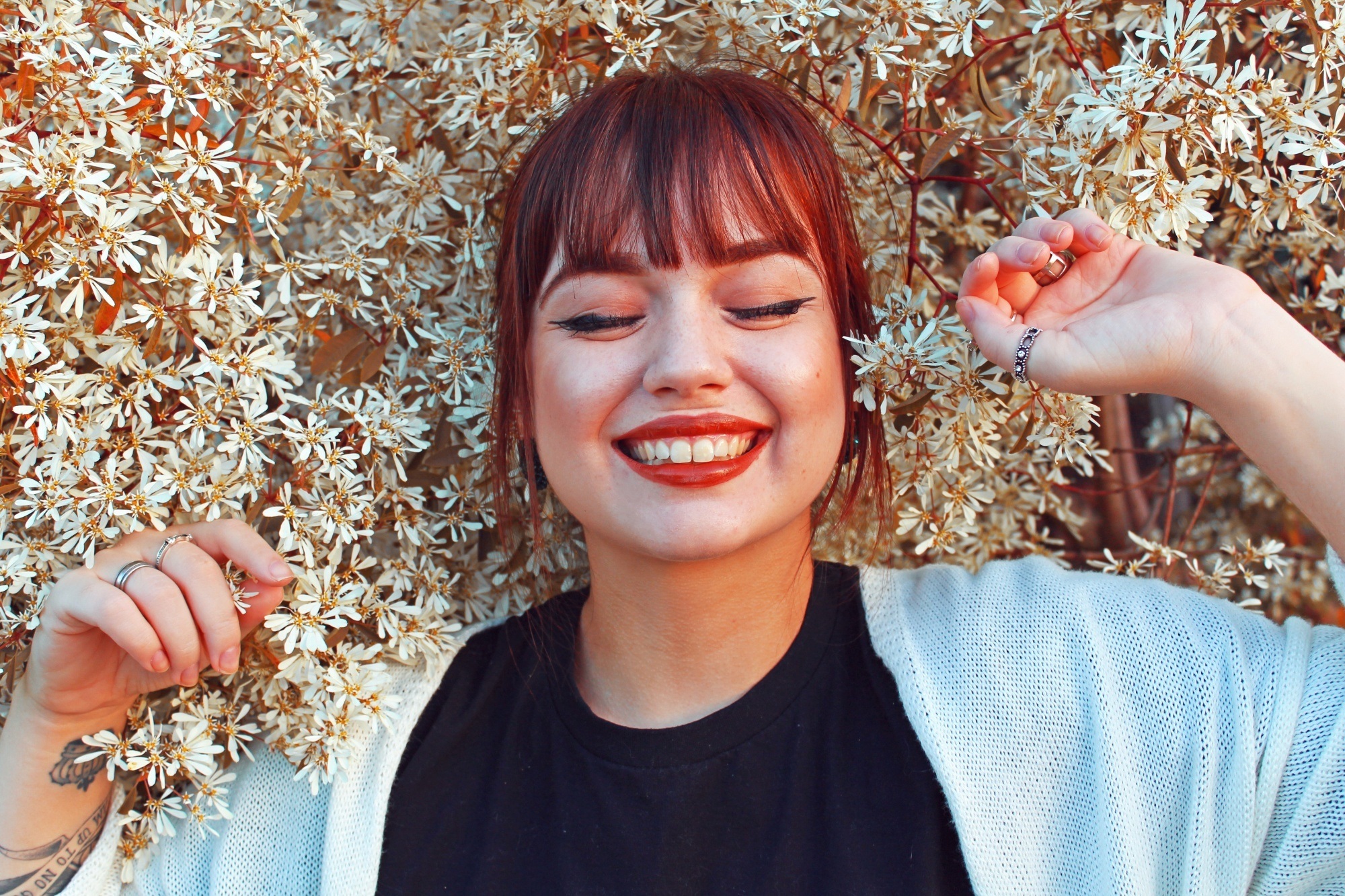 Wispy bangs add a relaxed vibe to your whole look. They help soften the angles of your jawline while adding balance to your whole face shape.
Types of Bangs for Oval Faces
1. Full, Blunt Bangs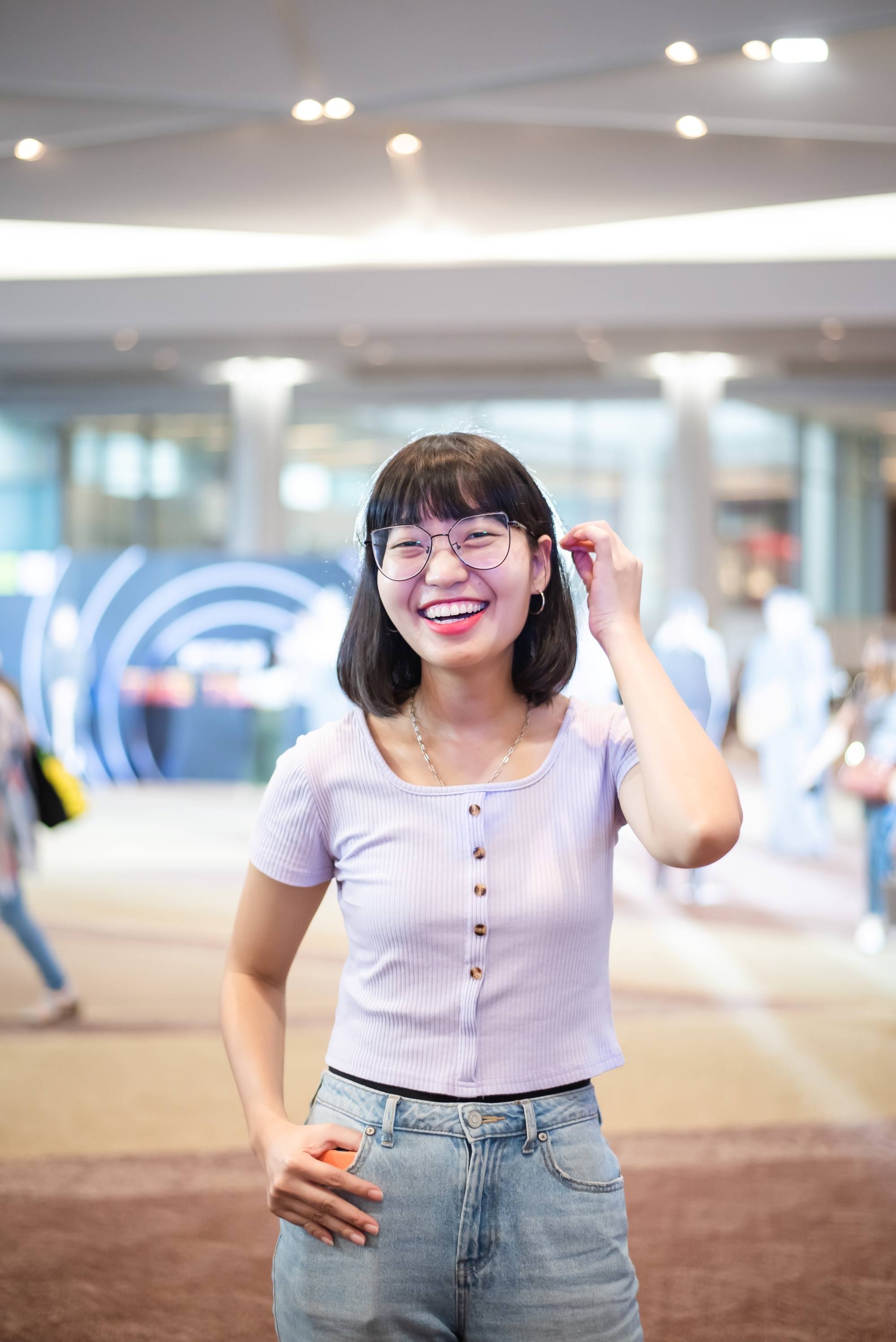 You can pull off any type of bangs if you have an oval face shape. If you've been wanting to try blunt bangs for so long but you're not sure if it suits you, here's a piece of good news: it does. Cut your bangs straight at eyebrow level and make them look neat by combing them down and with a fine-tooth comb.
Editor's tip: Got brittle and frizzy hair? Try Cream Silk Rich Organic Powerfusion Rich Lustre Ultra Conditioner. It has shea butter and almond oil that help moisturize your hair. Plus, it has bamboo and aloe extract to help strengthen your hair and sunflower oil for smoothness and shine. 
2. Side-Swept Bangs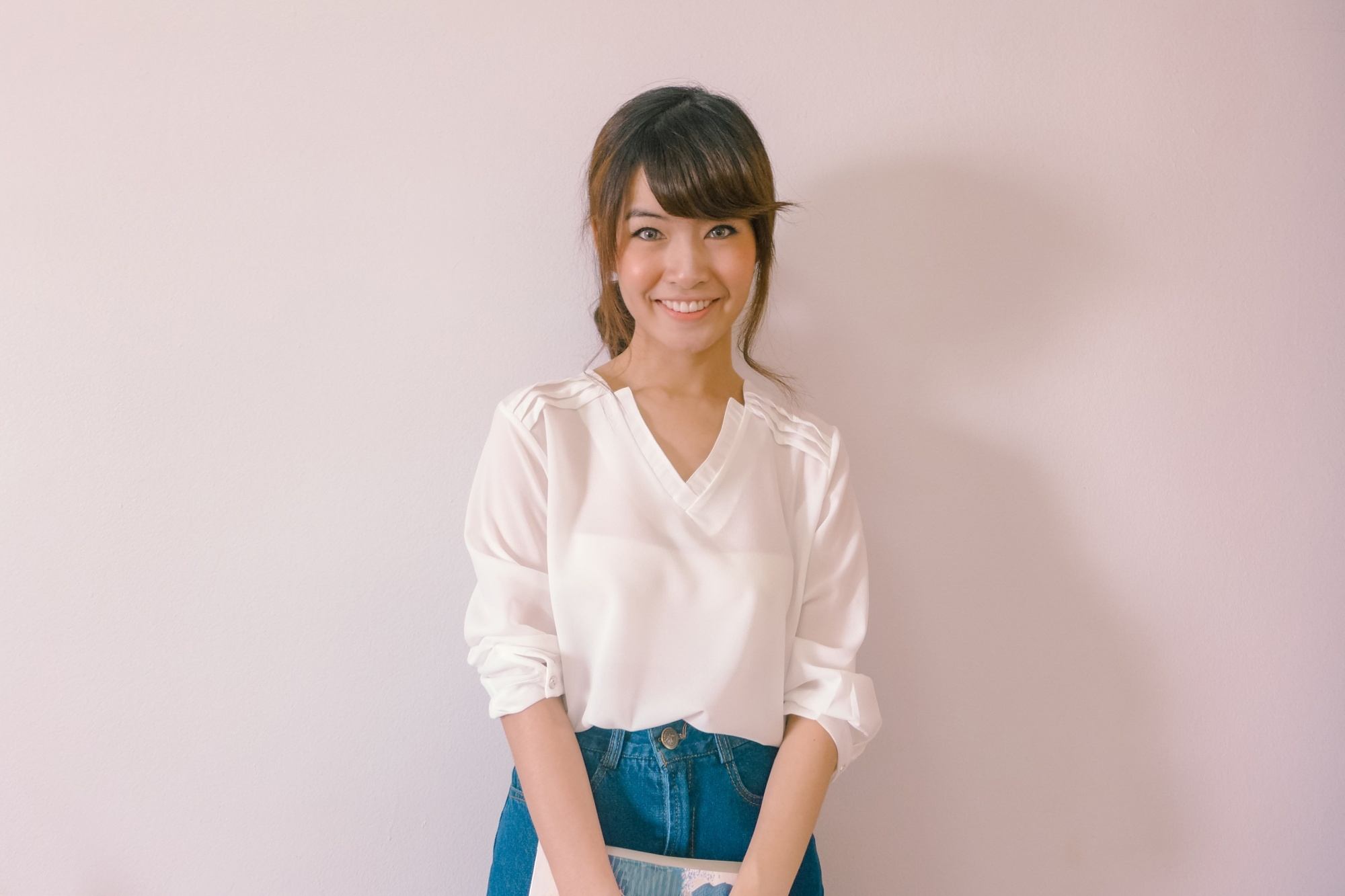 Bangs that slightly taper to the side give you a soft, dainty look. This type of bangs is also easier to manage when your fringe starts to grow longer.
3. Wispy bangs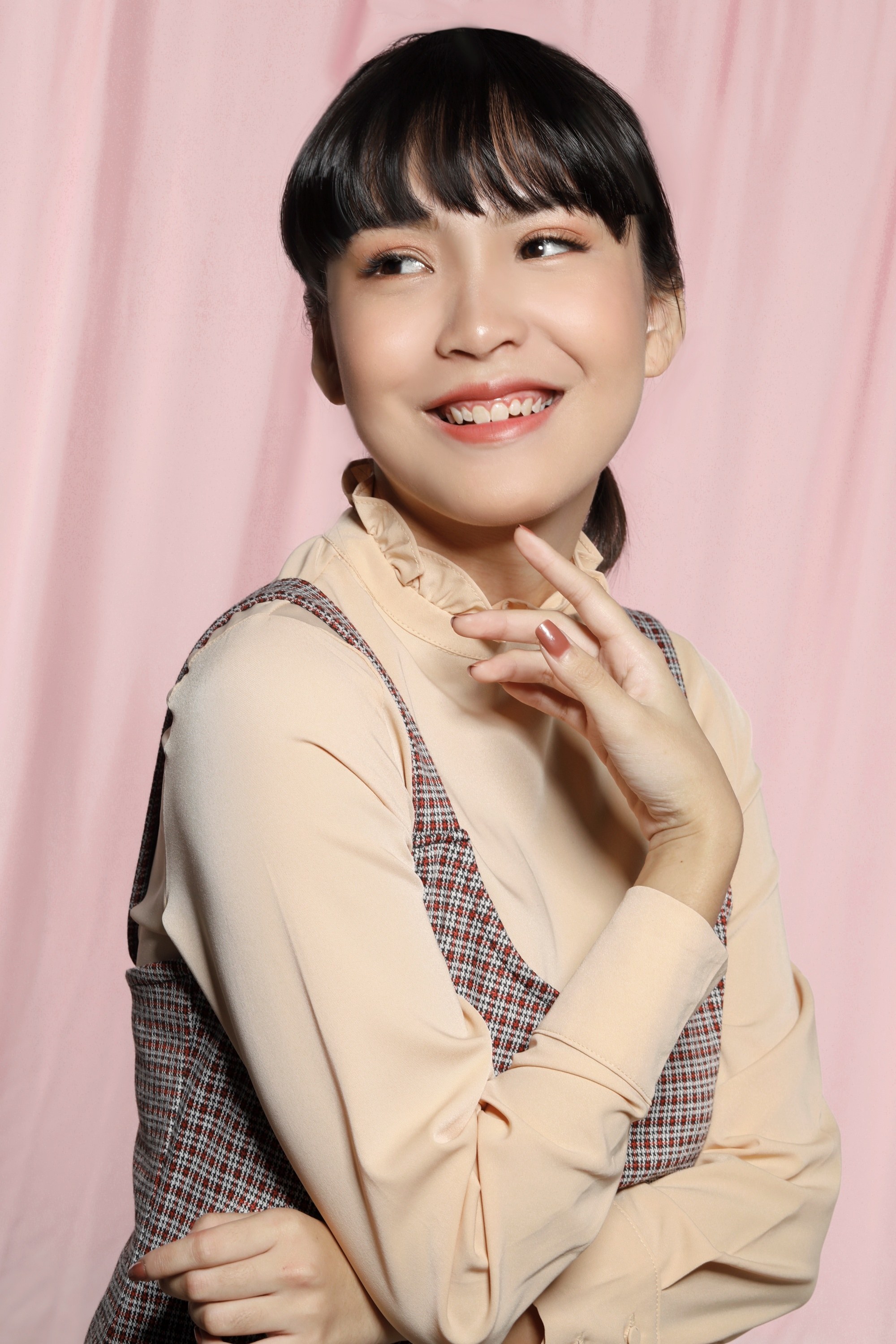 Similar to having a long face, wispy bangs can also help in framing an oval-shaped face. It's completely up to you if you have it layered or have it at just one length. The key is to make it look tousled with the length reaching at least your eyebrows.
4. A-Shaped or Veiled bangs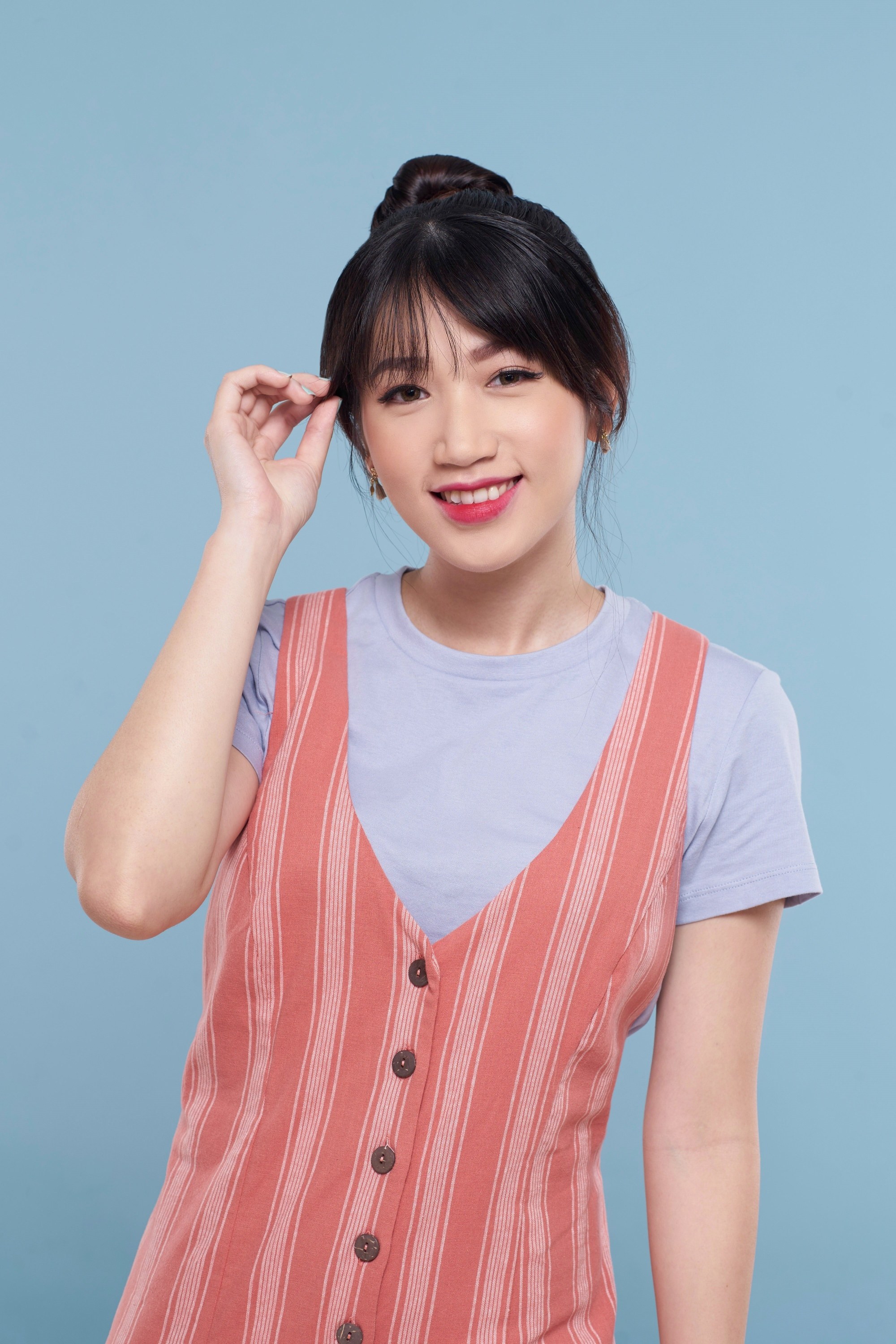 A-shaped or veiled bangs often touch the eyebrows, eyelashes, and even the cheeks, depending on the length that you want it. It creates a veil-like image with a slight part somewhere in the middle and falling heavier on the sides of your face.
Types of Bangs for Rectangle Face Shapes
1. Rounded and Wispy Bangs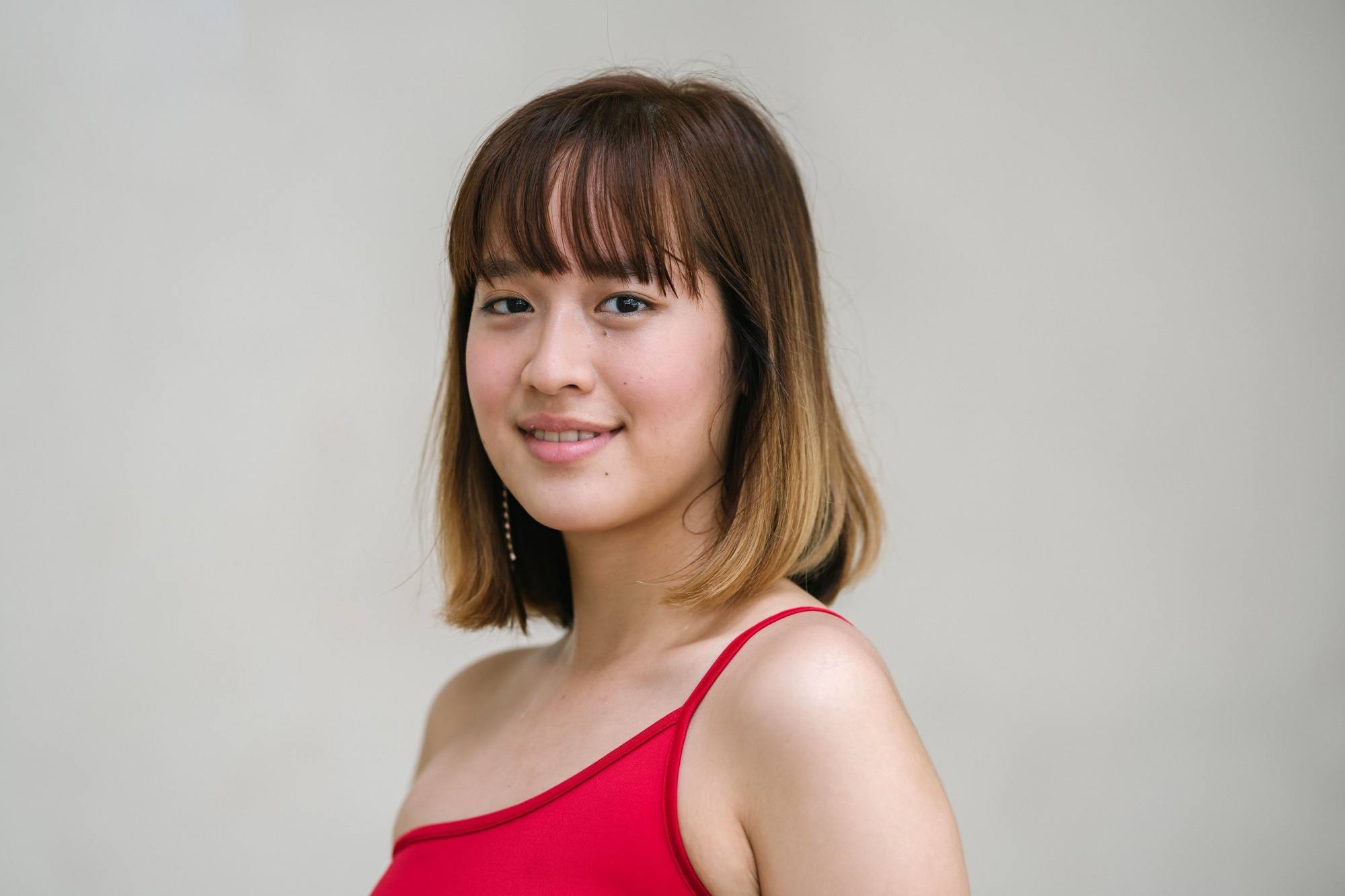 A rectangle face shape combines the length of an oval face shape and the angular features of a square one. The trick here is to help give your face just the right amount of length and width, and this type of bangs does that. To make your fringe rounded, brush the underside of your wispy bangs inwards while blow-drying.
2. Full, Blunt Bangs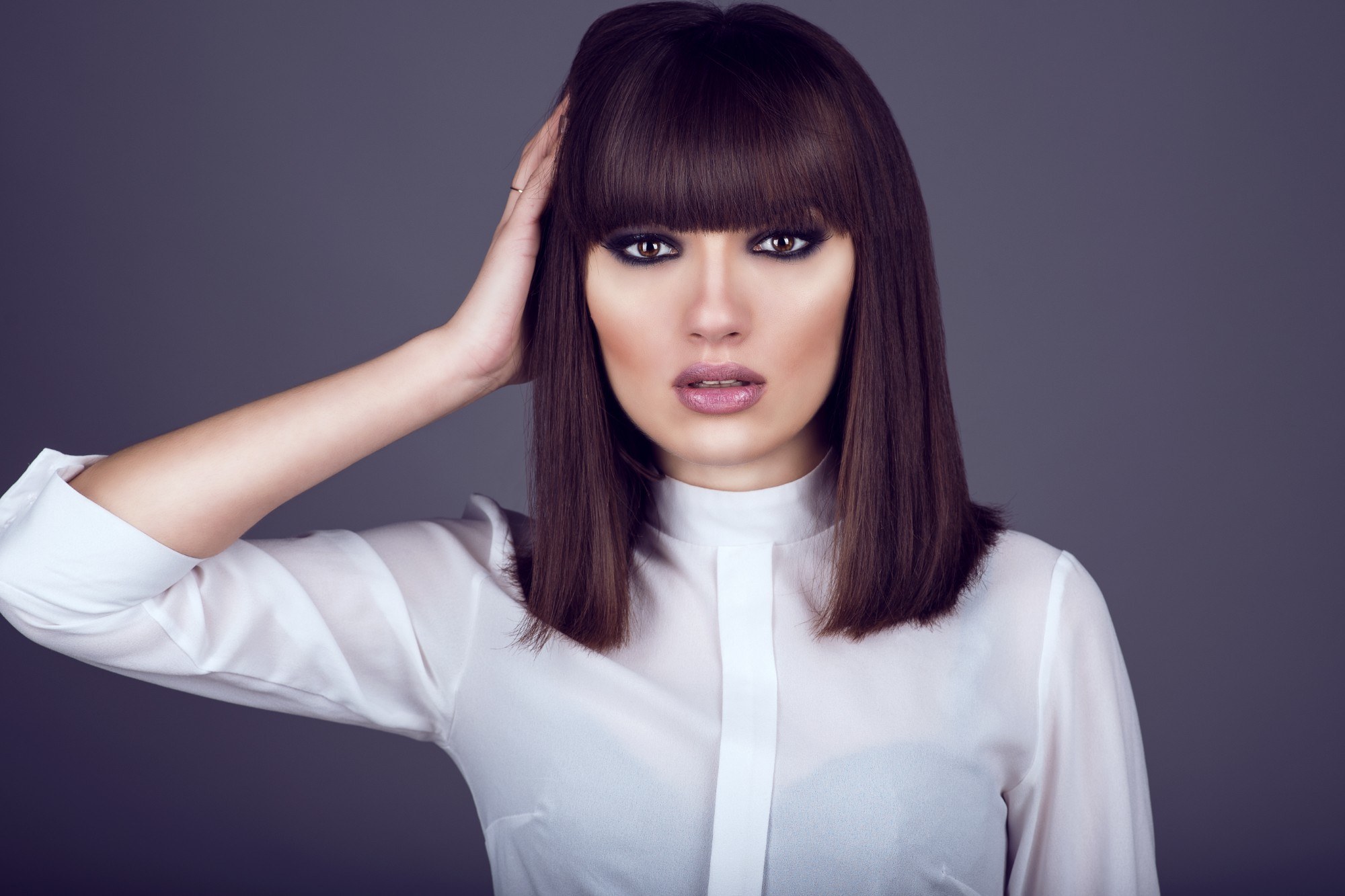 The most no-fail way of having bangs for a rectangular face is having full and heavy bangs with the same length. This would shorten the length of your face, while also becoming the main focus of your features—as opposed to highlighting your jawline.
3. Side Swept Long Bangs
Soften your jawlines with long bangs slightly swept on the side. Long bangs that extend just below your brows is just the right length to make you look more relaxed and chic.
4. Curly Bangs
Curly bangs on the sides of your face creates the illusion of length and roundness on your jawlines. Pair it with a cute hairstyle such us braids or pigtails to a achieve a whimsy, youthful vibe.
Types of Bangs of Diamond Face Shapes
1. Angled Side-Swept Bangs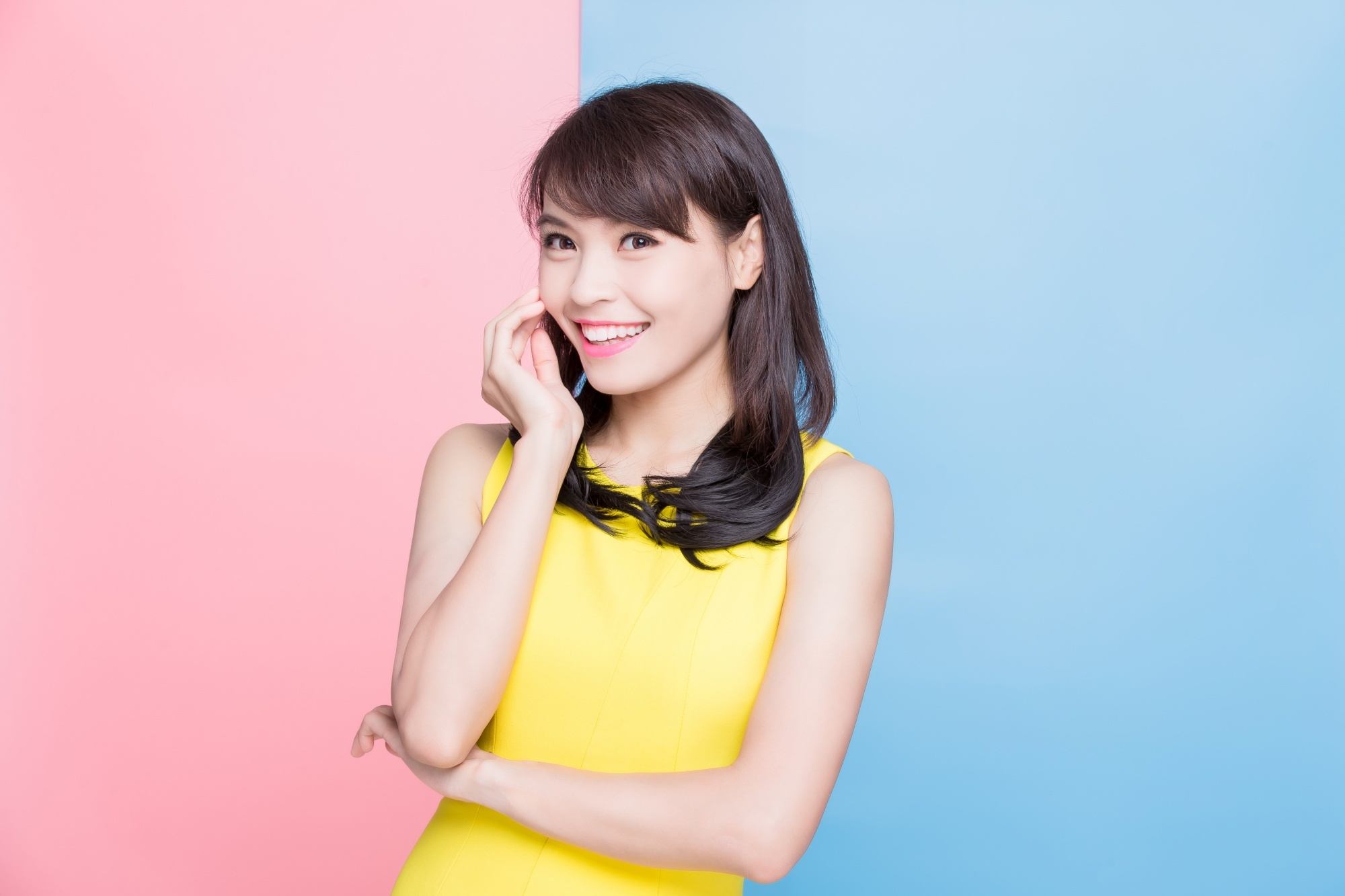 A side-swept fringe that gradually grows longer at the side helps draw attention to your gorgeous cheekbones and jawline. To keep your bangs in good shape, blow-dry them after washing your hair and style them towards the side using your fingers.
Editor's tip: Dry hair won't make your bangs look good, so keep your hair hydrated by washing it with Sunsilk Naturals Coconut Hydration Shampoo. It has coconut water, vitamins, and minerals in its formula—all helping to keep your hair fresh and moisturized.
2. Blunt Wispy Bangs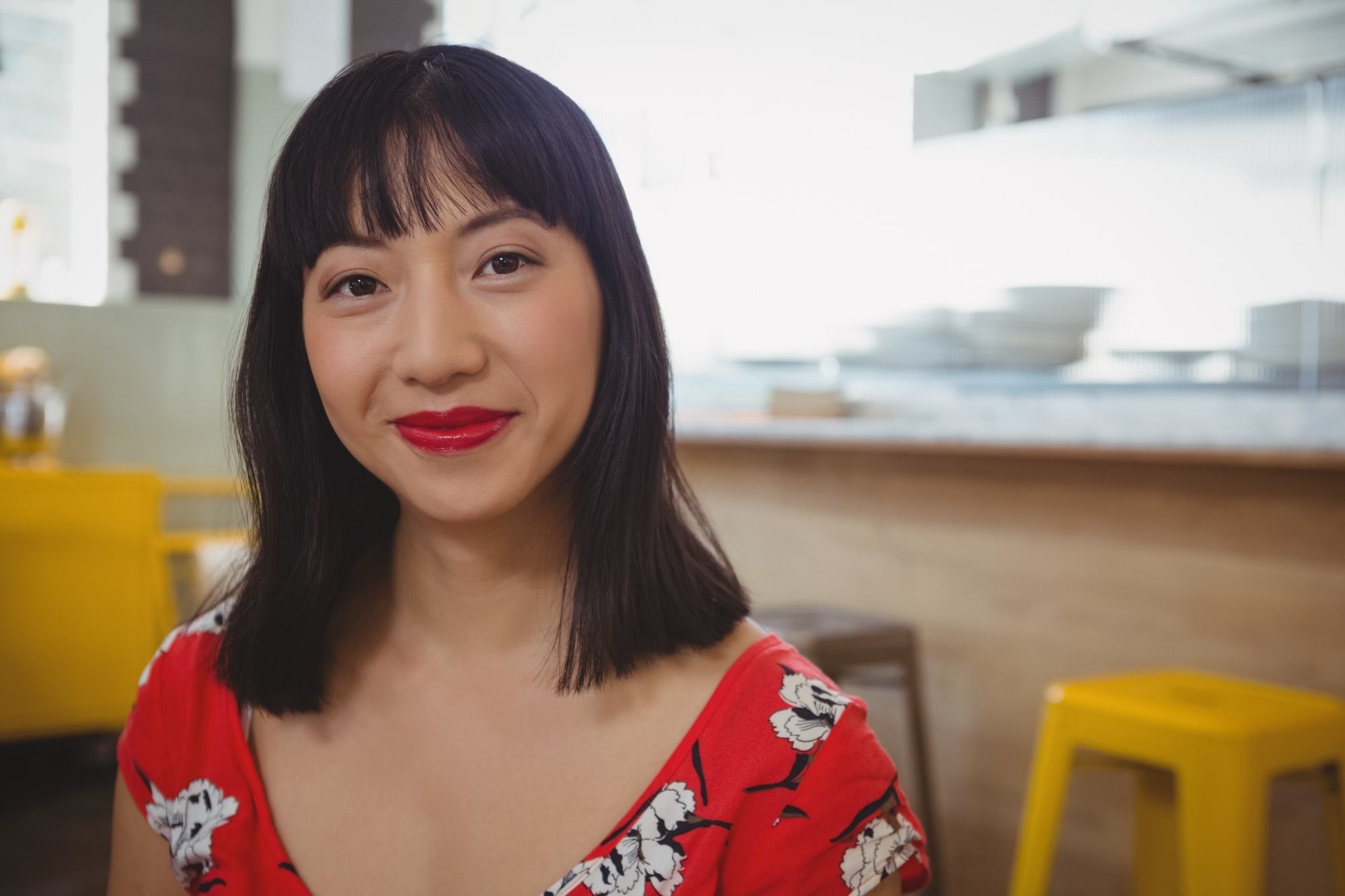 Cutting your full bangs at eyebrow level also lets you showcase your cheekbones. Make your bangs wispy by styling them with your fingers after blow-drying. The result is a chic and relaxed look that's perfect for just about anything.
3. Curtain Bangs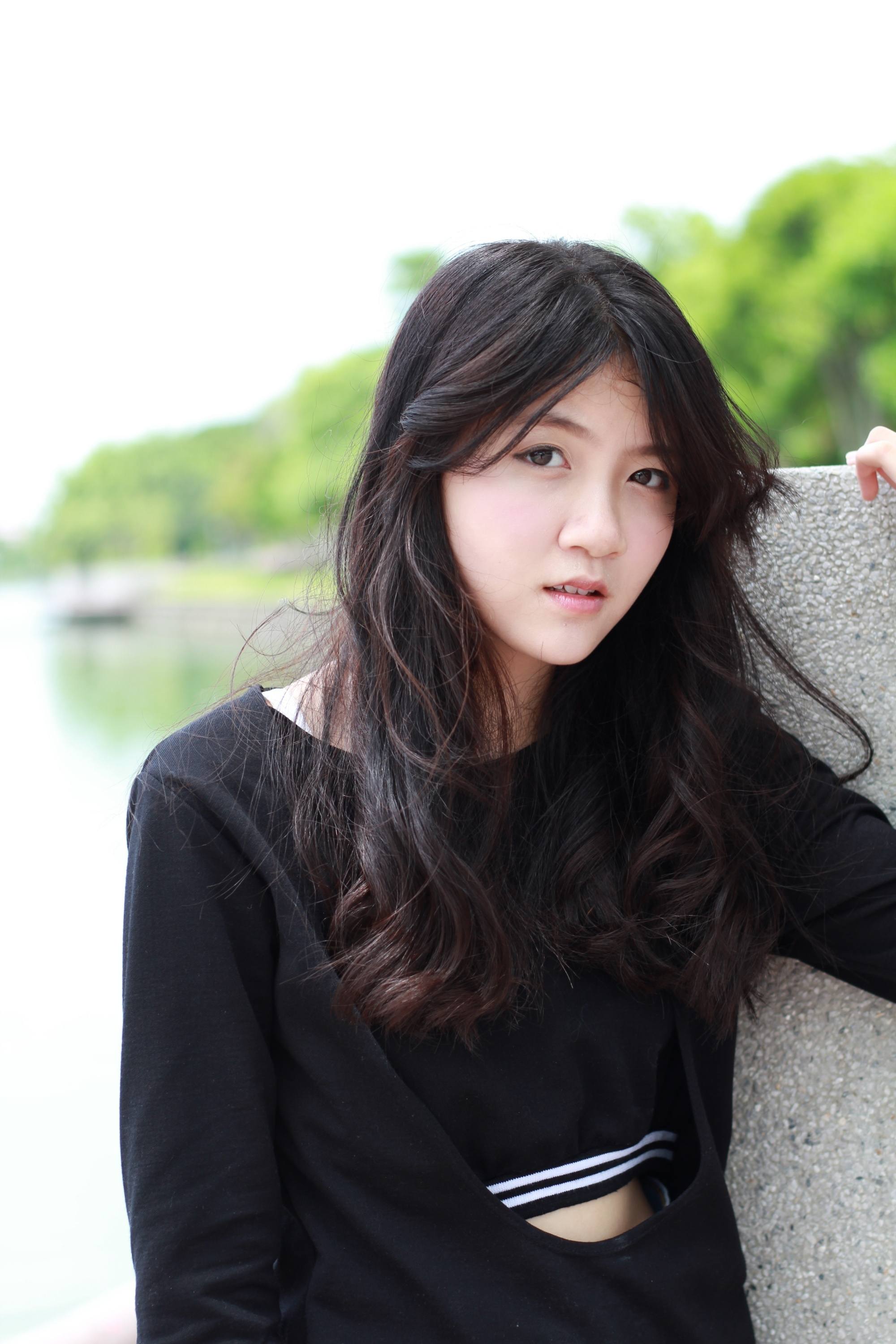 One way to style your long fringe is by creating a curtain-like effect. You can choose to part it in the middle or somewhere by the side, as long as it shows a bit of your forehead without fully exposing it.
4. Baby Bangs and Long, Curly Hair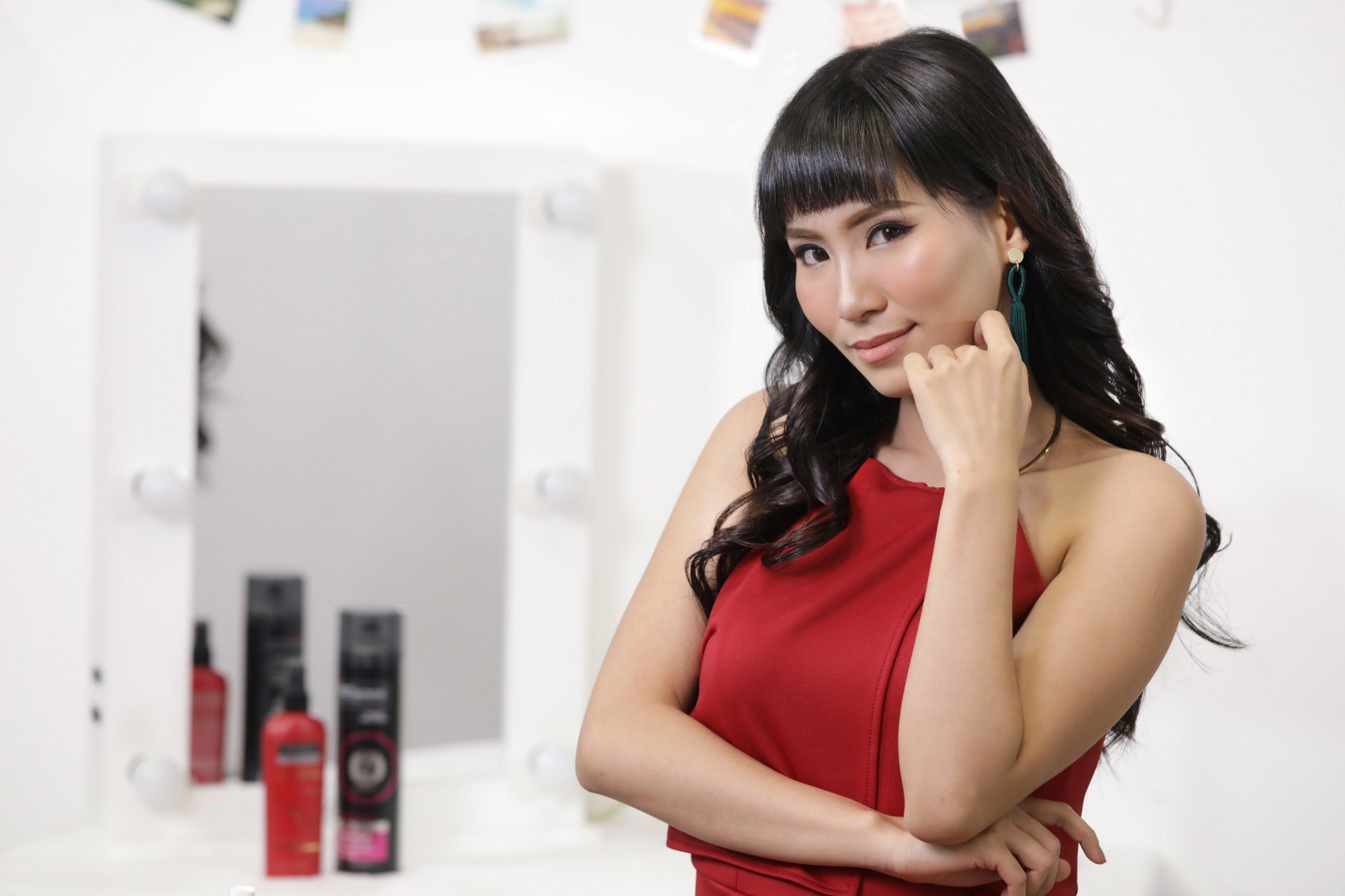 Flaunt that kilay on fleek by going for short bangs. These baby bangs don't just add oomph to your curly hair but also helps give you a more balanced face shape. It's the perfect type of bangs for your face shape and the perfect length that doesn't irritate your eyes.
You've probably been itching to get that full, side-swept, or wispy bangs for a long time now and just doubtful if it will work for you. Well, with this guide to getting the right type of bangs for your face shape, we hope we've helped you pick the type that's right for you and inspired you to try a new look.
Prev Article
Next Article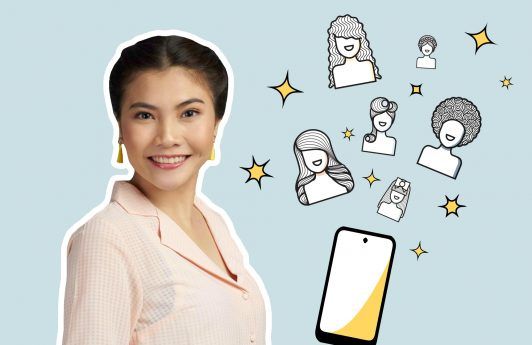 Gallery
Is Your Haircut Right for Your Face Shape?
Ready for a new look? Here's a quick guide on the different haircuts for different face shapes. 
See article