Short bangs is the hair trend that will transform your look
Short bangs are not an easy look to rock, but follow these tips and you just might be able to pull it off!
If you're looking to transform your look and make a statement with an edgy, rebellious hairstyle, an easy answer is short bangs. It's super stylish, edgy, and there's very little chance you'll find another soul wearing the same look in the same room. However, short bangs a.k.a micro bangs, a.k.a baby bangs, are not for the faint of heart. And apparently, neither are they for the wash-and-wear type of girls; because like blunt bangs, they're very tedious to maintain. You think  your regular bangs are a commitment? Try working on a fringe that ends a few inches from your brows!
If you're ready to put in work though, short bangs could totally work in your favor. We've gathered some tips to styling and pulling off this look, so if you're interested, read on and find out if short bangs are for you.
How to make short bangs work for you 
1. Invest in a mini flat iron
We're afraid your regular-sized bangs won't cut it. Your bangs are short and the layers underneath are probably even shorter. You need to cover everything to make your baby bangs look the way they're supposed to, so you need tools that could get to every strand.
Editor's tip: You don't want those little strands dry and damaged so make sure you protect them from the heat of your flat iron with a heat protectant like TRESemmé Keratin Smooth Flat Iron Smoothing Spray.
2. Blow dry your hair correctly
Repeat after us: straight, forward, and down. This is the direction you need to blow dry your hair in. Also, don't wait for it to dry on its own. If you want to control its shape, start styling it as soon as you step out of the shower. But remember to towel dry first–don't blow dry your bangs when they're soaking wet.
3. Choose your hairspray wisely
After styling your short bangs, make sure they stay in place by setting them with a hairspray that's light enough to allow you to comb them when they need a bit of retouching, but strong enough to hold them in place. We recommend TRESemmé Salon Finish Extra Hold Hairsray. It leaves no stiffness or stickiness—just water-free, humidity-resistant flexible hold.
When it comes to short bangs, you either nail or fail it—there's no middle ground. It's important that you know how to do it right so there's a better chance you'd hit the nail right on the head.
Prev Article
Next Article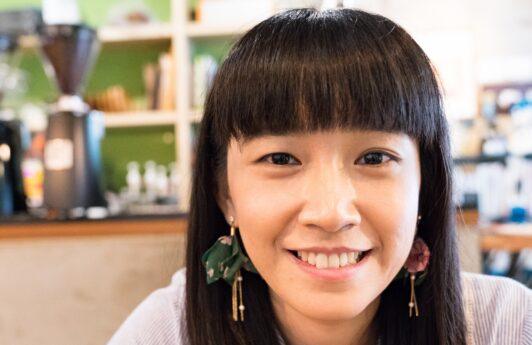 Article
How to Choose the Right Types of Bangs for Your Face Shape
Get to know the different types of bangs to determine the best one for your face shape.
See article