25 Best Hairstyles With Bangs for Pinays in 2023
Got bangs? Here are easy ways to style your hair.
Hairstyles with bangs are certified head-turners. There's something eye-catching about a ponytail worn with a full fringe, or a layered haircut with side-swept bangs. There are a lot of ways to rock this look. And whatever your plans are for the day—whether you're working from home or going out for quick errands—there's a fringed 'do for you. 
If you're looking for a hair peg, we've got you covered. We've rounded up different fringed looks for you to give you loads of inspiration. Check these hairstyles for women with bangs now.
Our Favorite Hairstyles With Bangs
1. Long Hair With Blunt Bangs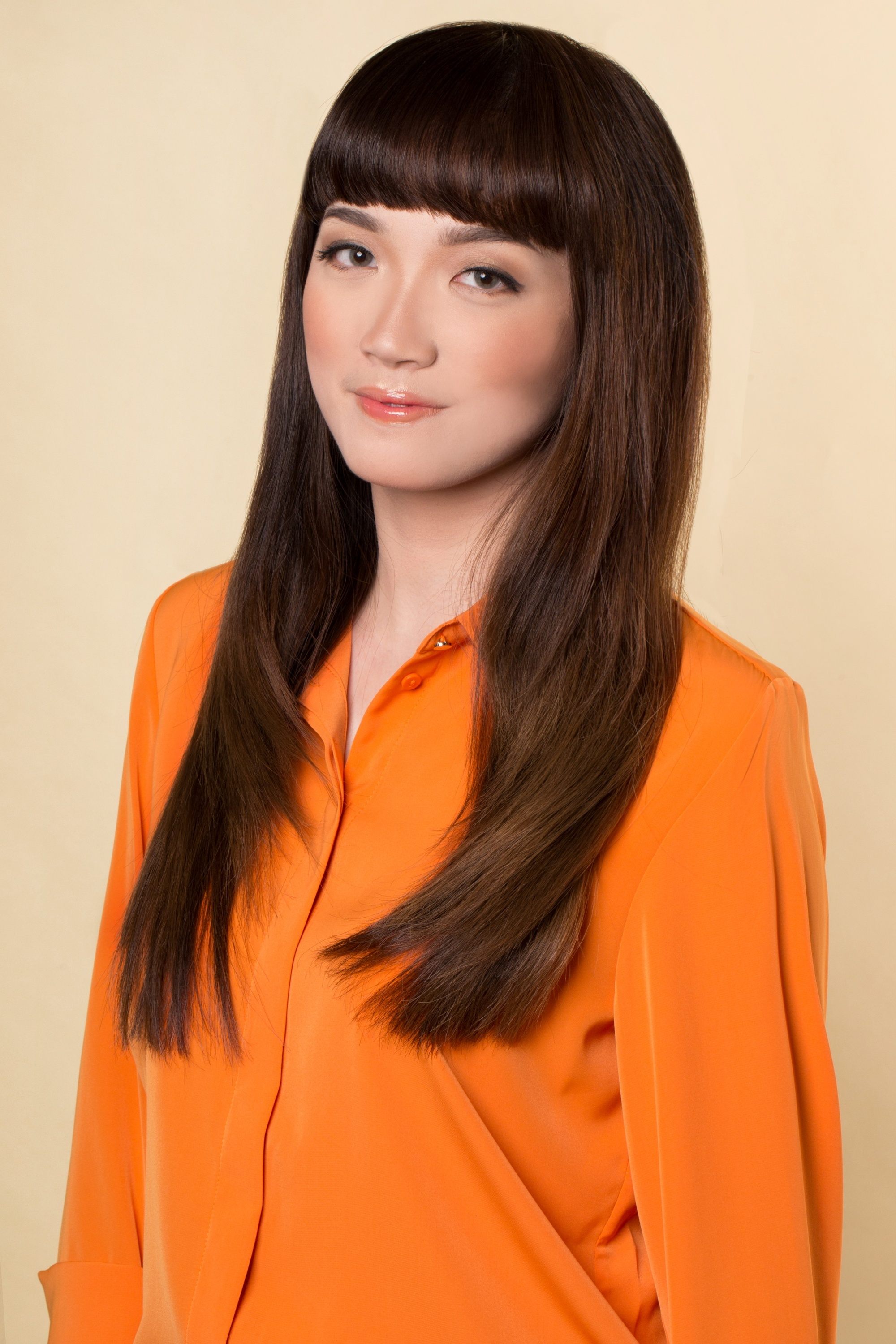 Exude a superstar vibe with long, flowing locks punctuated by a blunt, full fringe. Keep your look simple but sophisticated by ironing your hair and your bangs straight.
Editor's tip: Keep your hair smooth by using Cream Silk Triple Keratin Rescue Ultimate Straight Ultra Conditioner. It has keratin relaxers that tame frizz, keratin serum that revives hair from intense damage, and keratin essence that restores shine to extremely dull hair. 
2. Top Knot Hairstyle With Bangs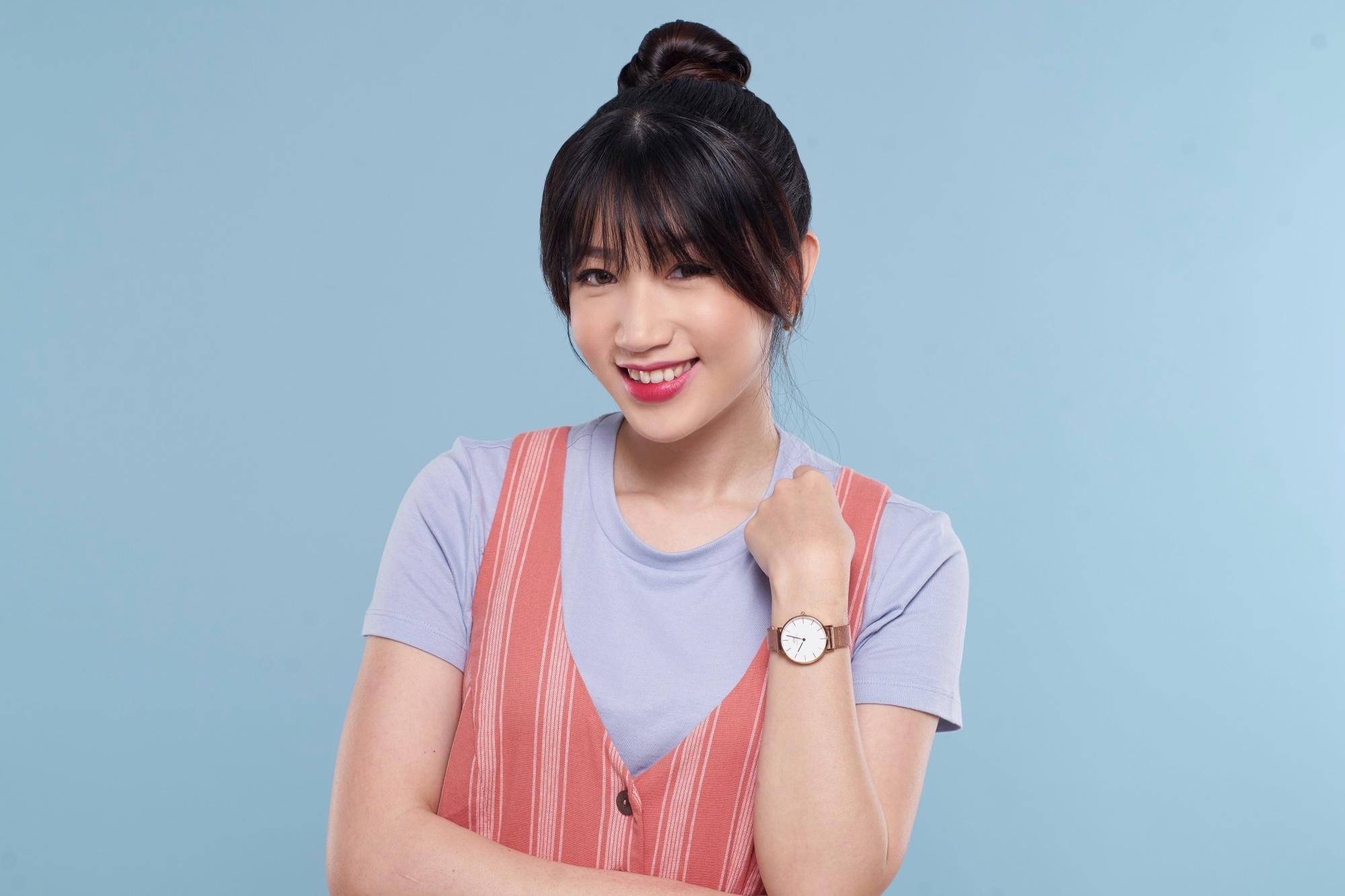 Put your hair up but leave your bangs down. The result? A top knot hairstyle with lots of character.
Editor's tip: Tight hairstyles like buns and braids can damage your hair, so we recommend using Dove Keratin Repair 1 Minute Serum Conditioner. It has keratin-infused serum capsules that go deep into your strands to repair damage from within. It leaves your hair recovered, resilient, and beautiful in just one minute. 
3. Big Waves With Long Side-Swept Bangs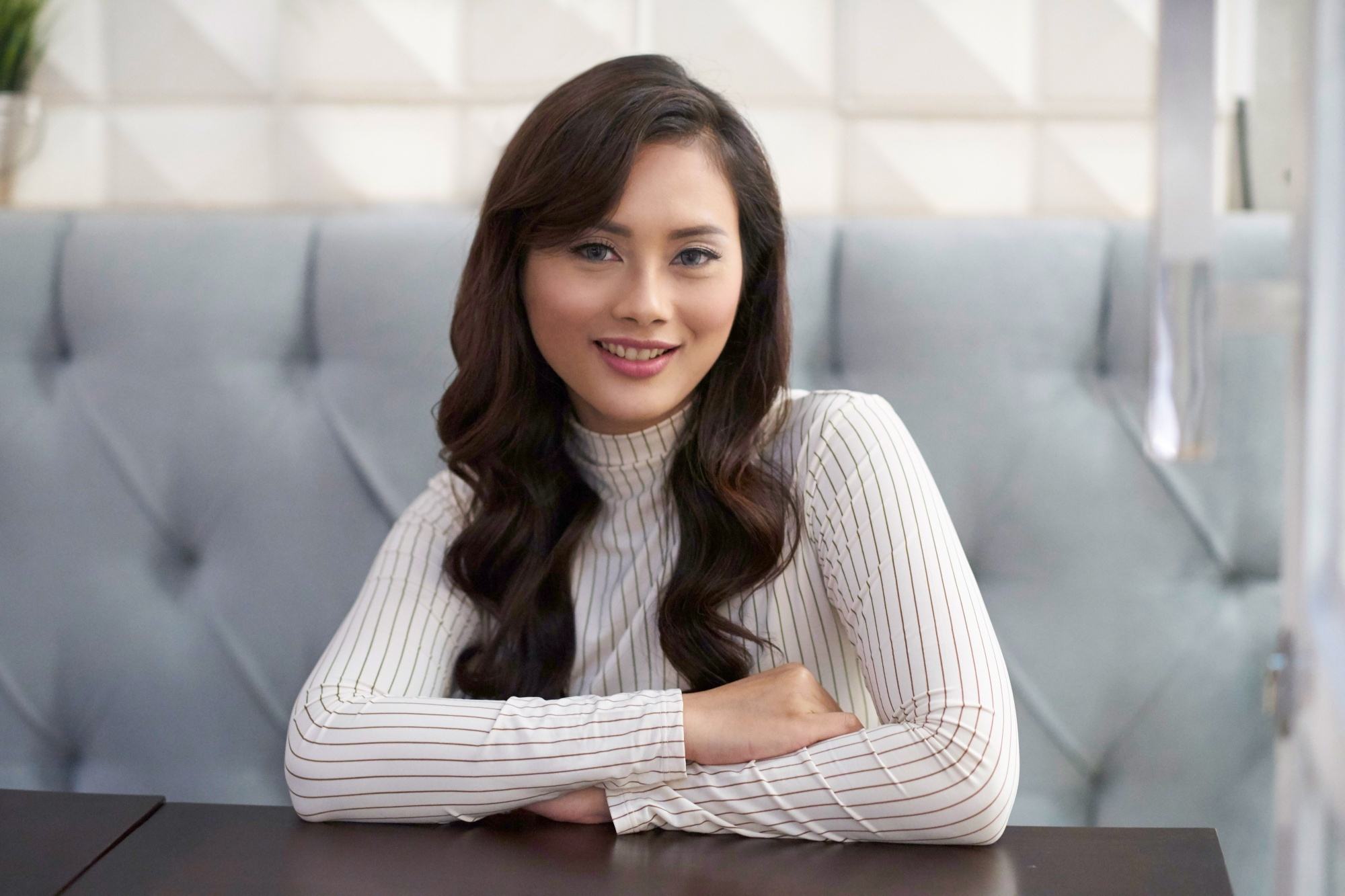 Glam up your long hair by creating big waves using a barrel curler. You can also wrap sections of your hair around big hair rollers to shape your waves. Don't forget to part your hair on one side and curl your side fringe to style it. Then, seal the look with generous spritzes of hairspray.
4. Updo With Headband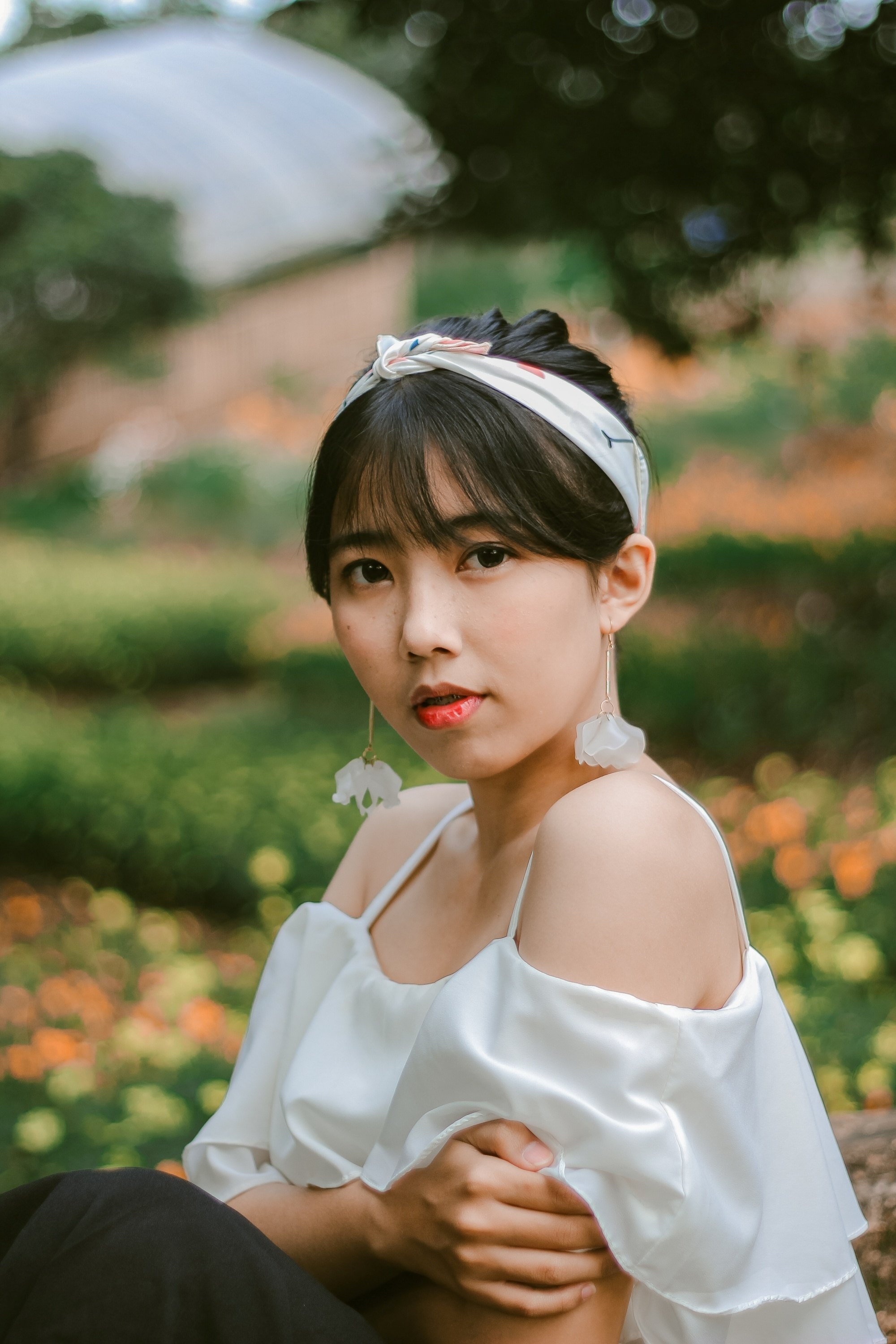 This bohemian-inspired hairstyle with bangs makes for a great summer 'do. Whether your hair is up in a bun or in a ponytail, you can liven it up with a headband.
5. Half Updo With Blunt Bangs
Full, blunt bangs add oomph to a half updo, whether it's a simple half ponytail or a braided half-up hairstyle. You can even jazz up your half updo with a bow to add a romantic touch.
6. Bouncy Bob With Bangs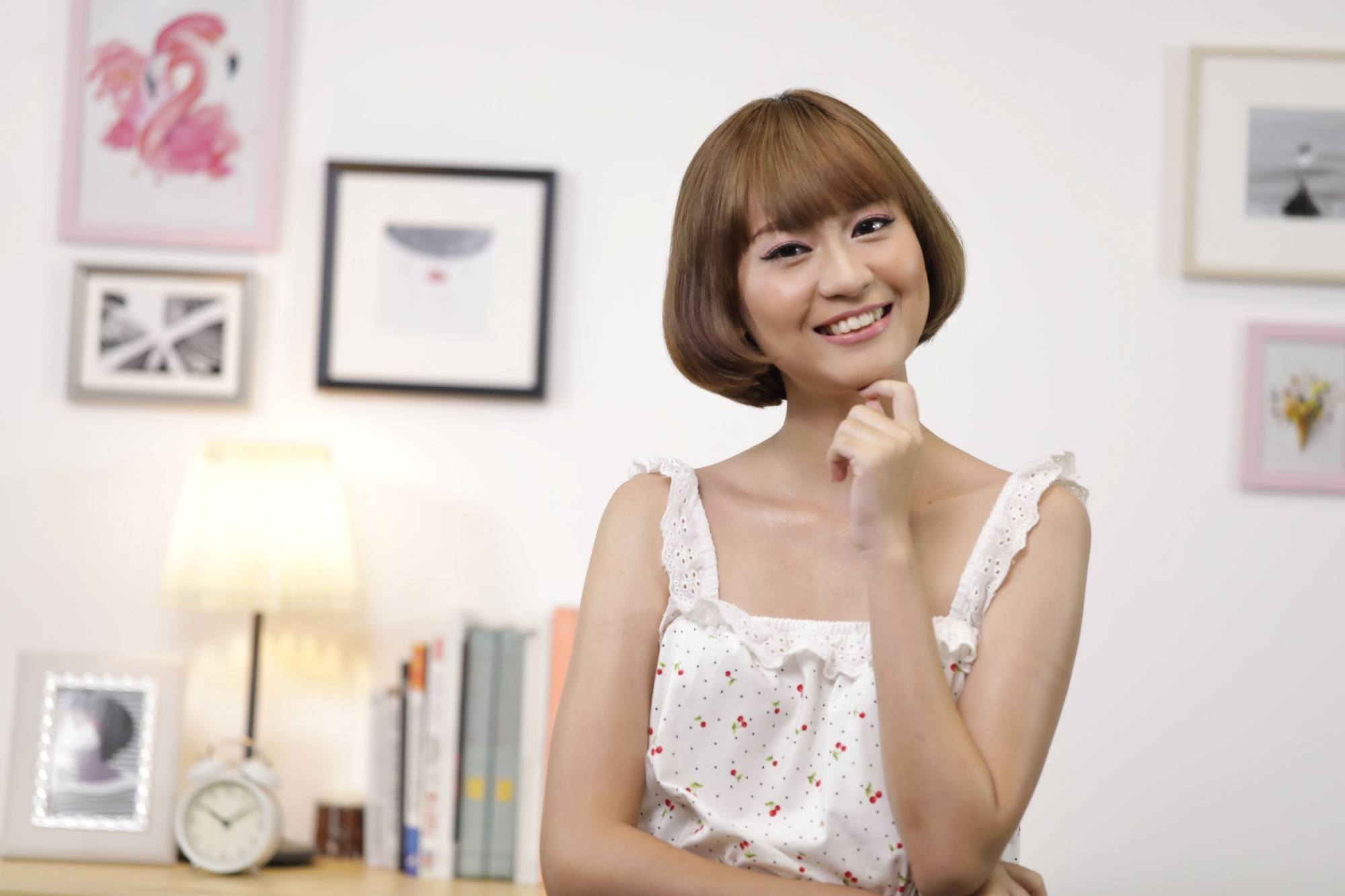 Give your bob a blowout by blow-drying your hair one section at a time and brushing its underside inwards using a round brush. Blow-dry your bangs downwards, too, so they stay in good shape.
7. Bob With Headband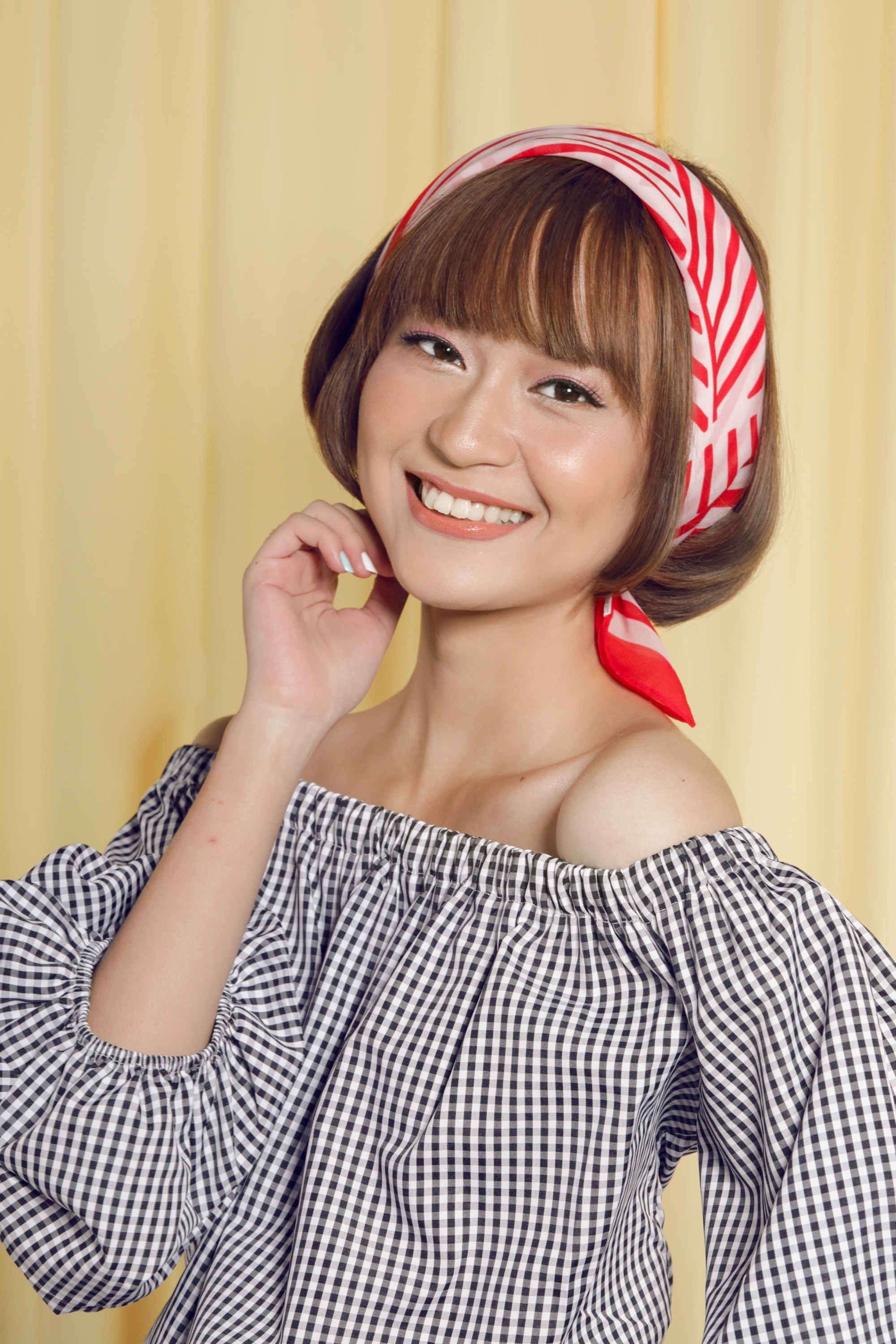 Liven up your short hairstyle with bangs by wearing a patterned headband. You can also use a headscarf. Just fold it then tie it around your head. You can put the knot on top of your head if you want a cute hairstyle, or hide it by positioning it just above your nape.
Editor's tip: Keep your hair smooth and smelling fresh by using Sunsilk Smooth & Manageable Shampoo. It has the new Activ-Infusion, which consists of a blend of oils, vitamins, and proteins that protect hair from heat, dust, pollution, humidity, and UV rays. This shampoo has flower oils that make hair fragrant, soft, and smooth. For its vitamin and protein components, it has vitamin B3 and collagen that help make hair healthier. 
8. Long Hair With Curtain Bangs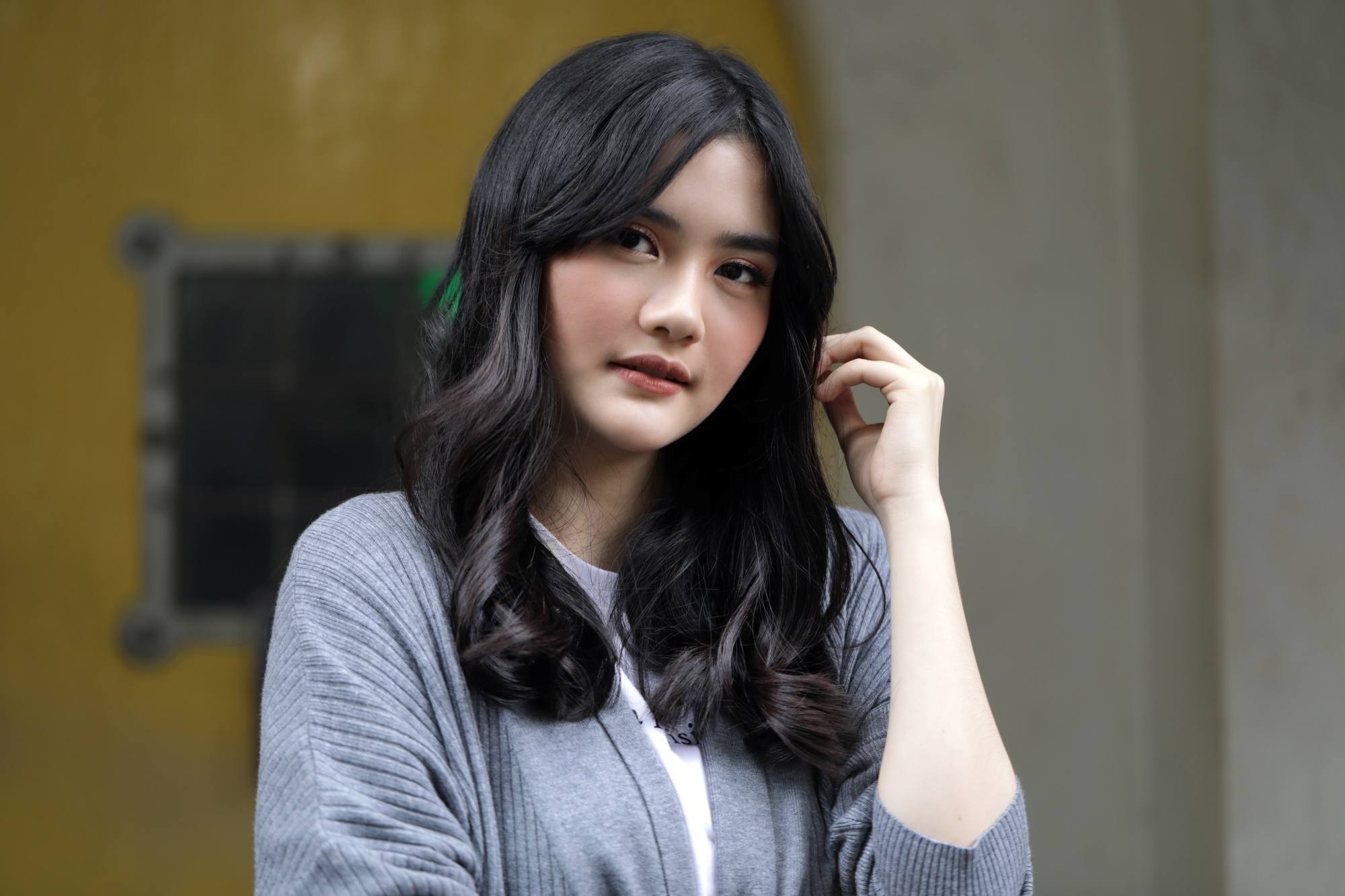 Curtain bangs are typically worn long and parted at the center (along with the rest of your hair). Then, they're blow-dried or ironed towards the side to look like drapes partially covering your forehead. Pair them with slightly tousled hair for an effortlessly chic look.
9. Twin Braids With Curtain Bangs
Make twin braids look more sophisticated by wearing them with bangs that frame the sides of your face.
10. Short Hair With Baby Bangs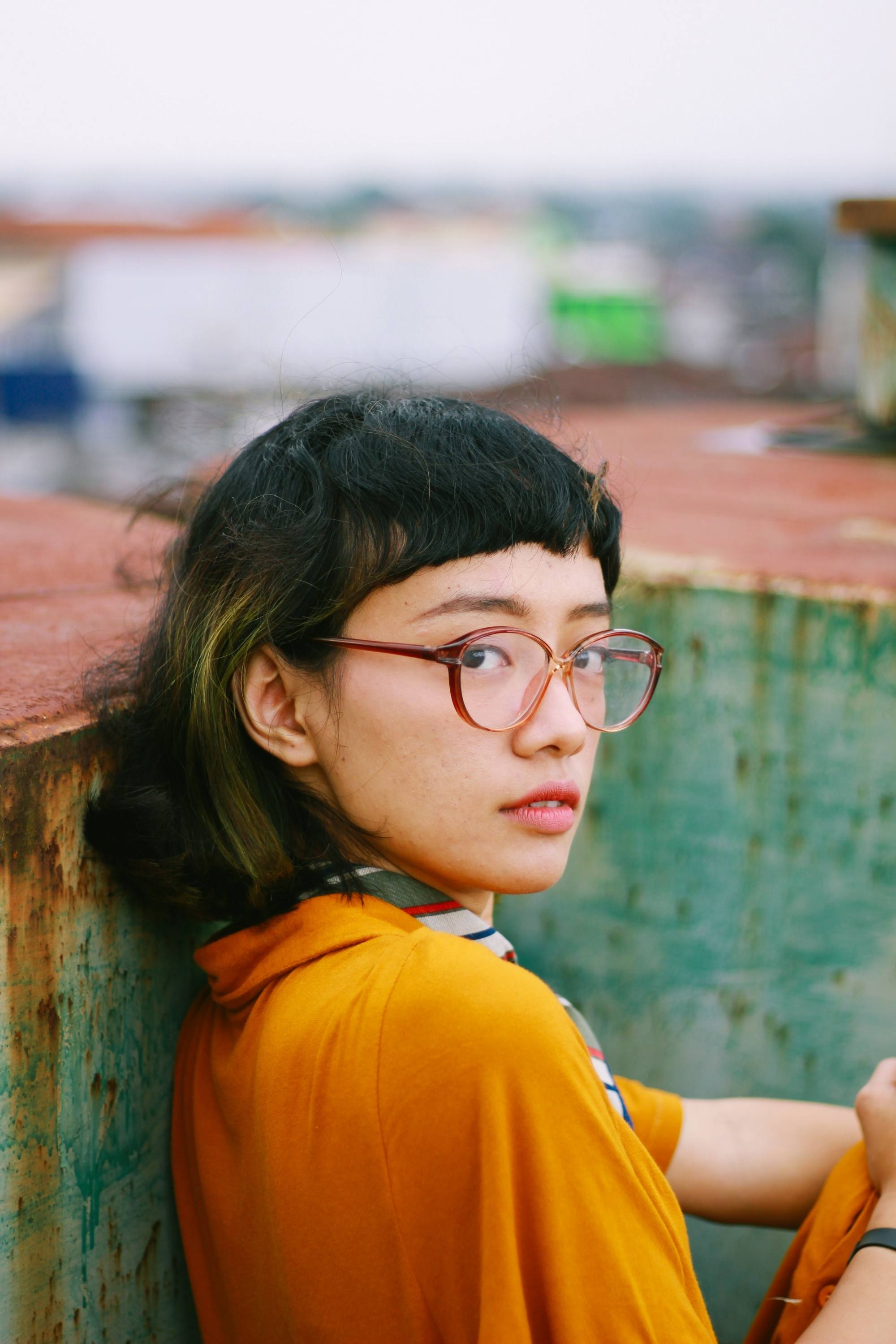 Baby bangs became popular in the '50s, but that doesn't mean you can't wear them today. They're unique and edgy, especially when you pair them with a short haircut.
11. High Ponytail Hairstyle With Bangs
A ponytail may be your go-to hairstyle whenever you want to keep strands off your neck to get that presko feeling. Elevate this hairstyle by tying your hair high at the back of your head and complementing it with wispy bangs.
12. Long Curly Hair With Curtain Bangs
Curtain bangs also look good with naturally curly hair. Just iron your bangs so they frame your face like drapes, then let your curls cascade naturally down your back.
13. Shoulder-Length Hair Down 'Do With Bangs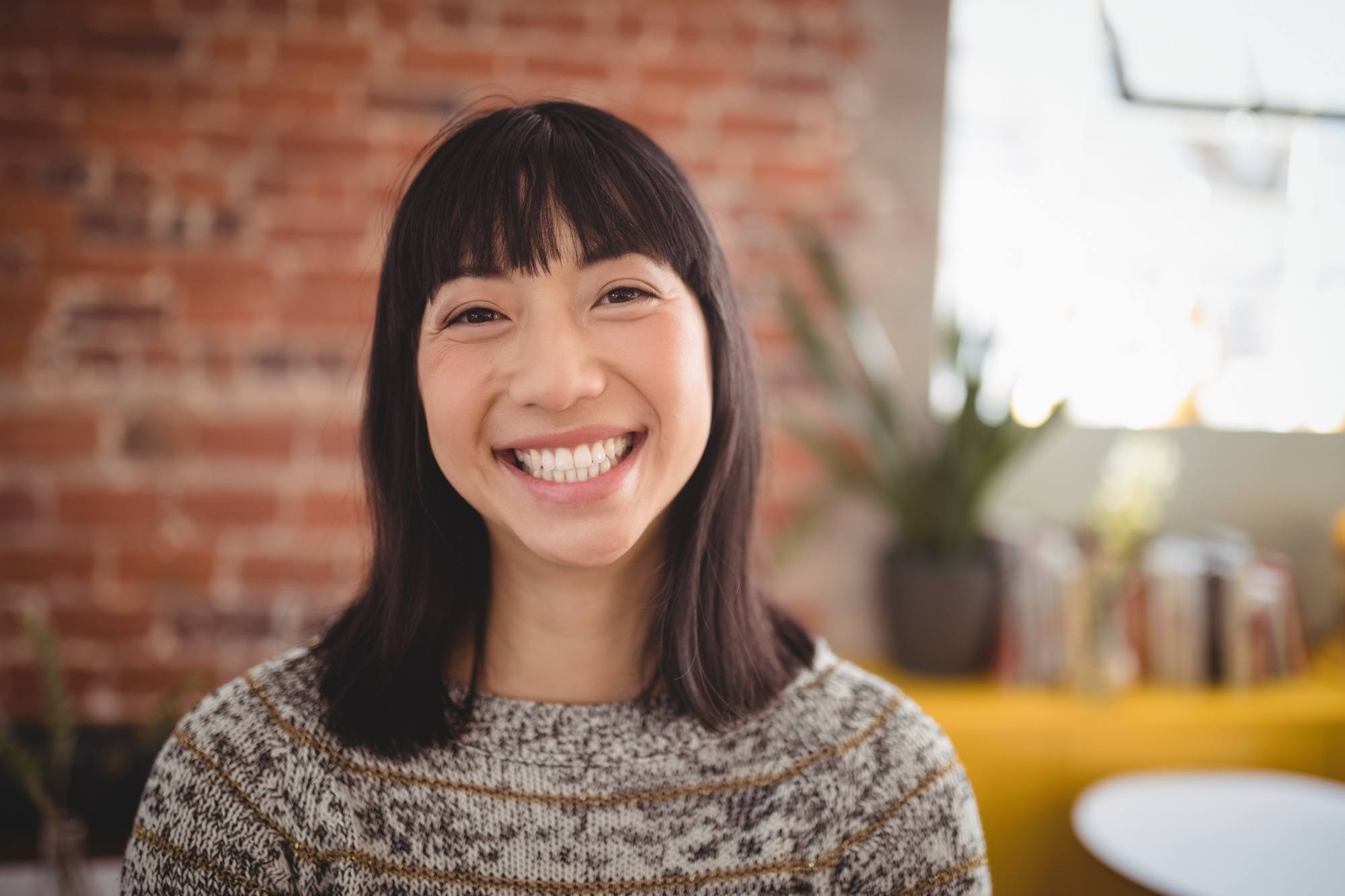 Jazz up a simple, one-length haircut for women with bangs. The straight ends of both your fringe and your hair complement each other, resulting in an eye-catching, cohesive look.
14. Wavy Bob Hairstyle With Bangs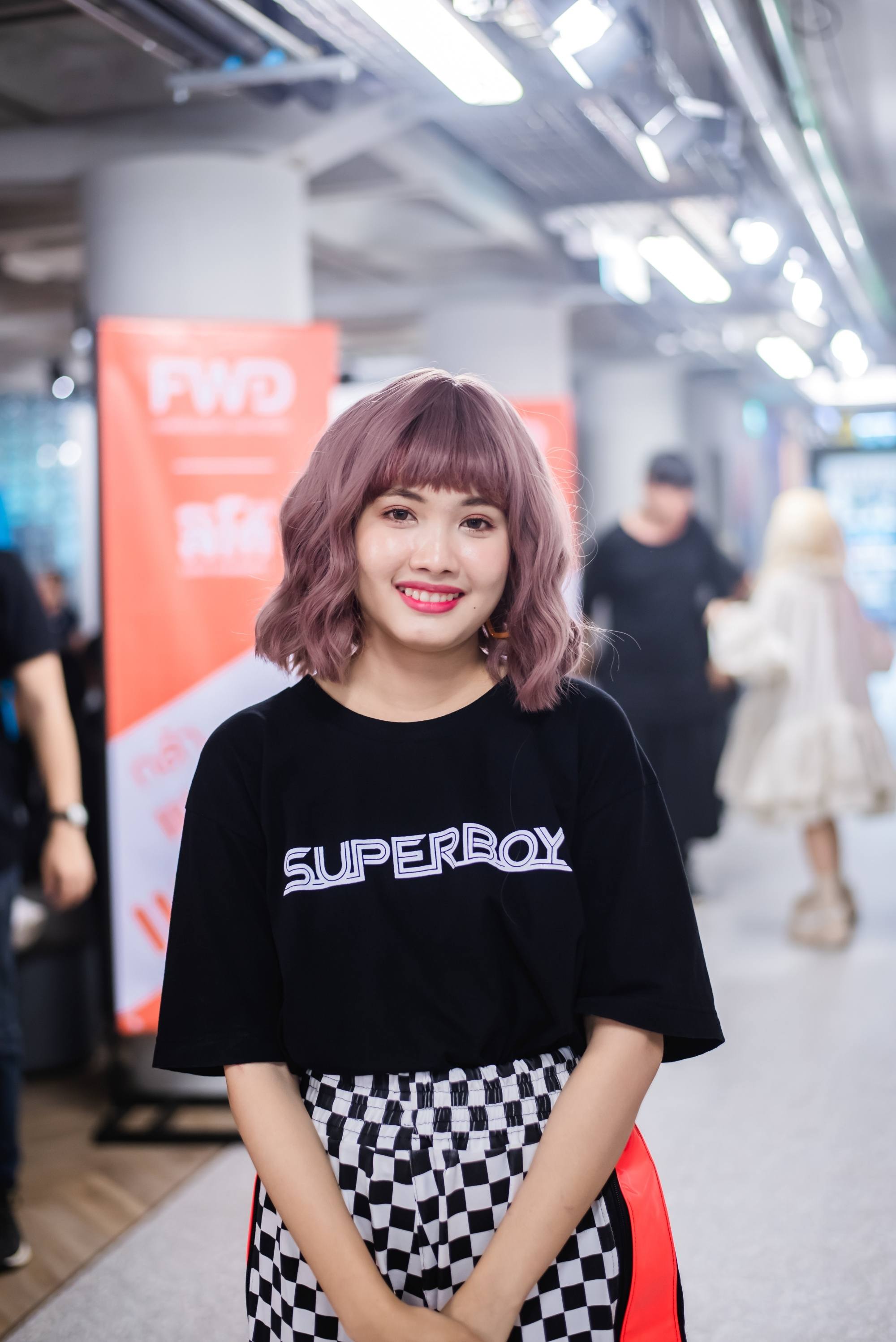 Play with contrasts by having straight bangs along with a wavy bob. Getting purple hair color is optional, but we won't stop you if you're going for it.
15. Bob With See-Through Bangs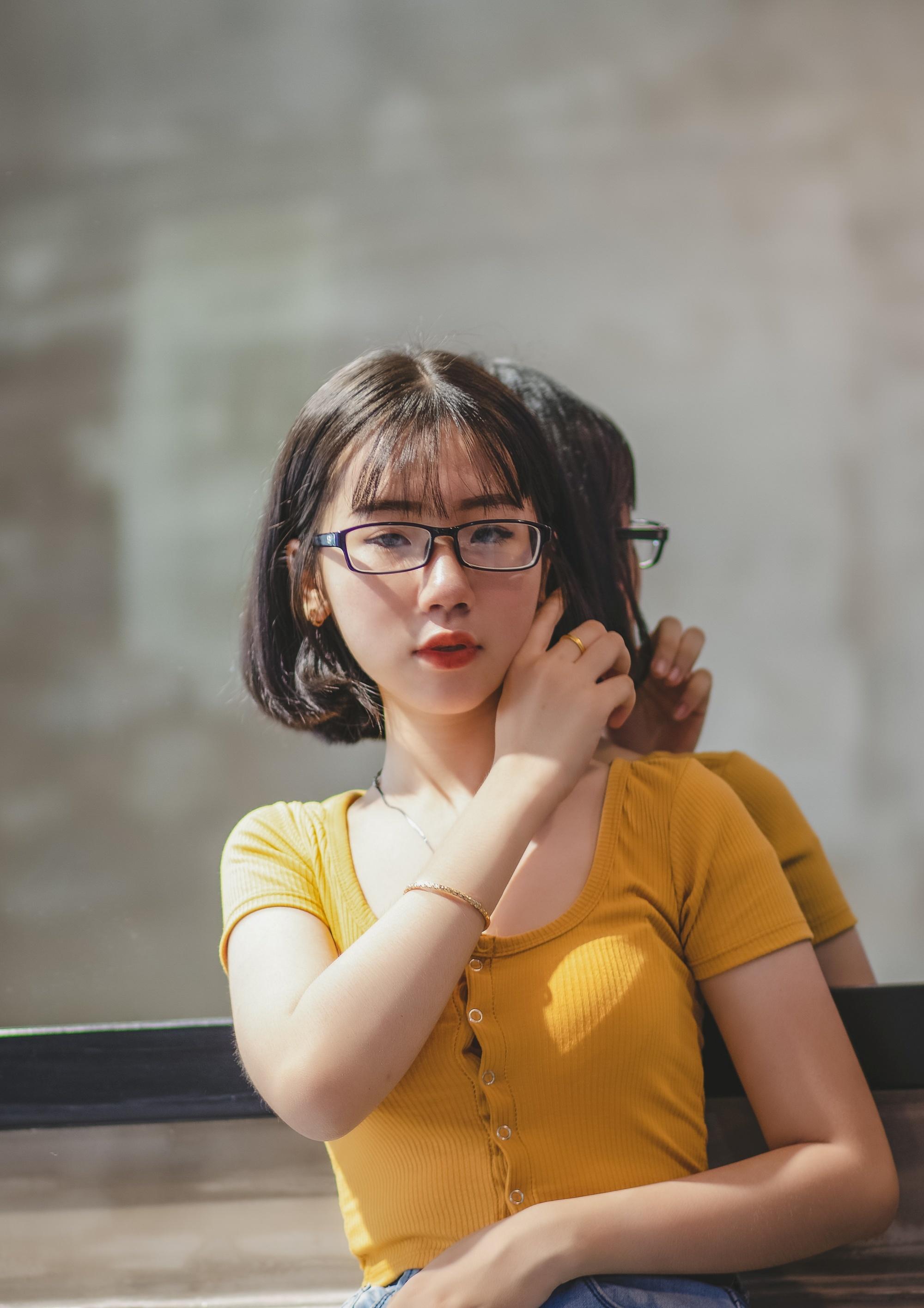 If you think a full fringe looks too heavy, why don't you try see-through bangs? As the name suggests, they let you see through them. Pair them with a chin-length or medium bob for a fresh, Korean-inspired look.
16. Long Straight Hair With See-Through Bangs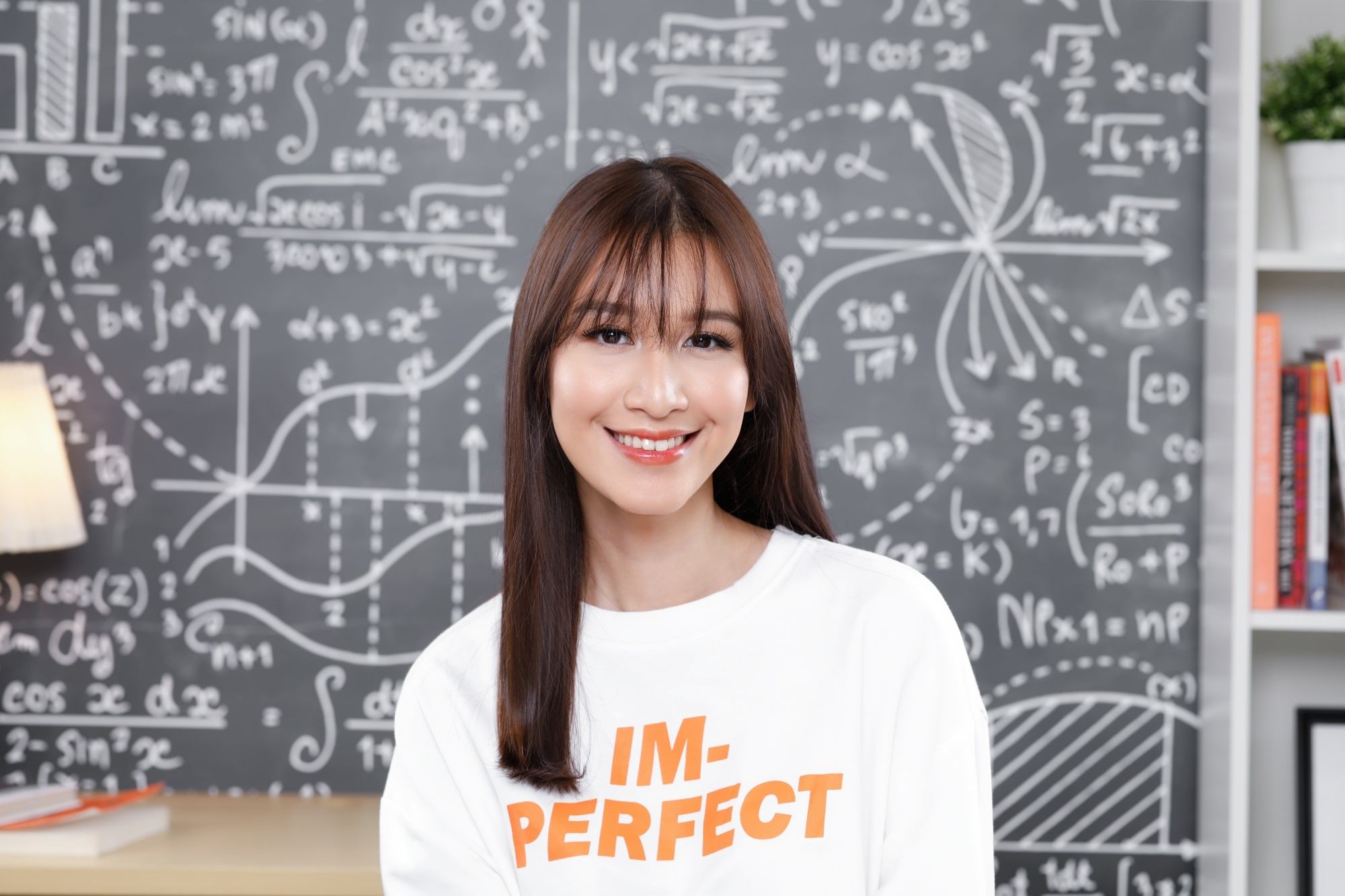 See-through bangs help give you a soft, dainty look. The fine strands grazing your forehead frame your face without overwhelming it, so they're great for those with petite or narrow face shapes. And if you have long hair, blow-dry or straighten it to create a simple but polished, everyday hairstyle that complements your fringe.
17. Short Hair Braid With Layered Bangs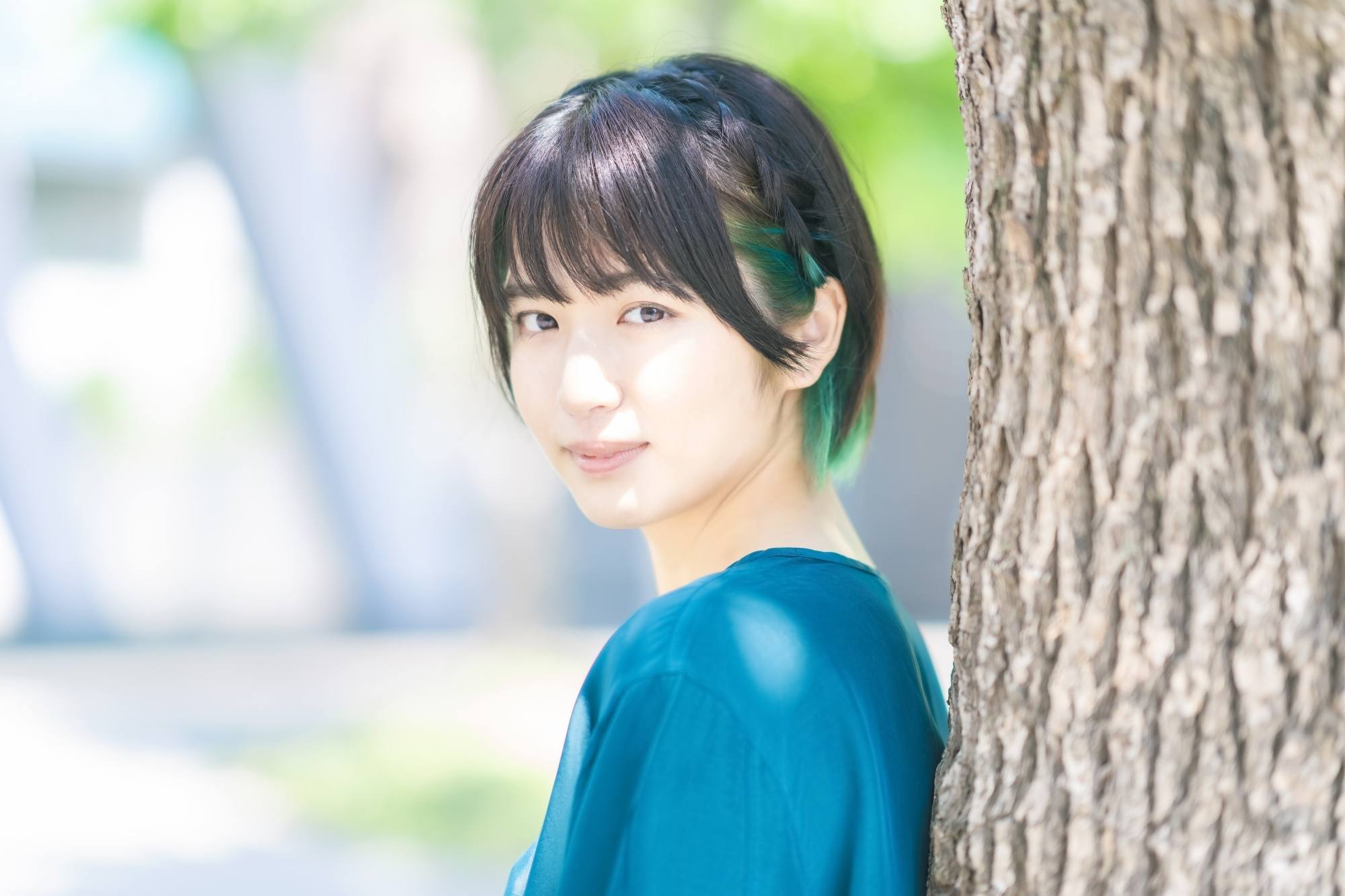 Layered bangs consist of long hair on the sides that taper towards the center. The ends are usually textured instead of blunt to give your hair movement. And when you braid a portion of your short hair, your layered bangs become more prominent.
18. C-Curl Bob With Curtain Bangs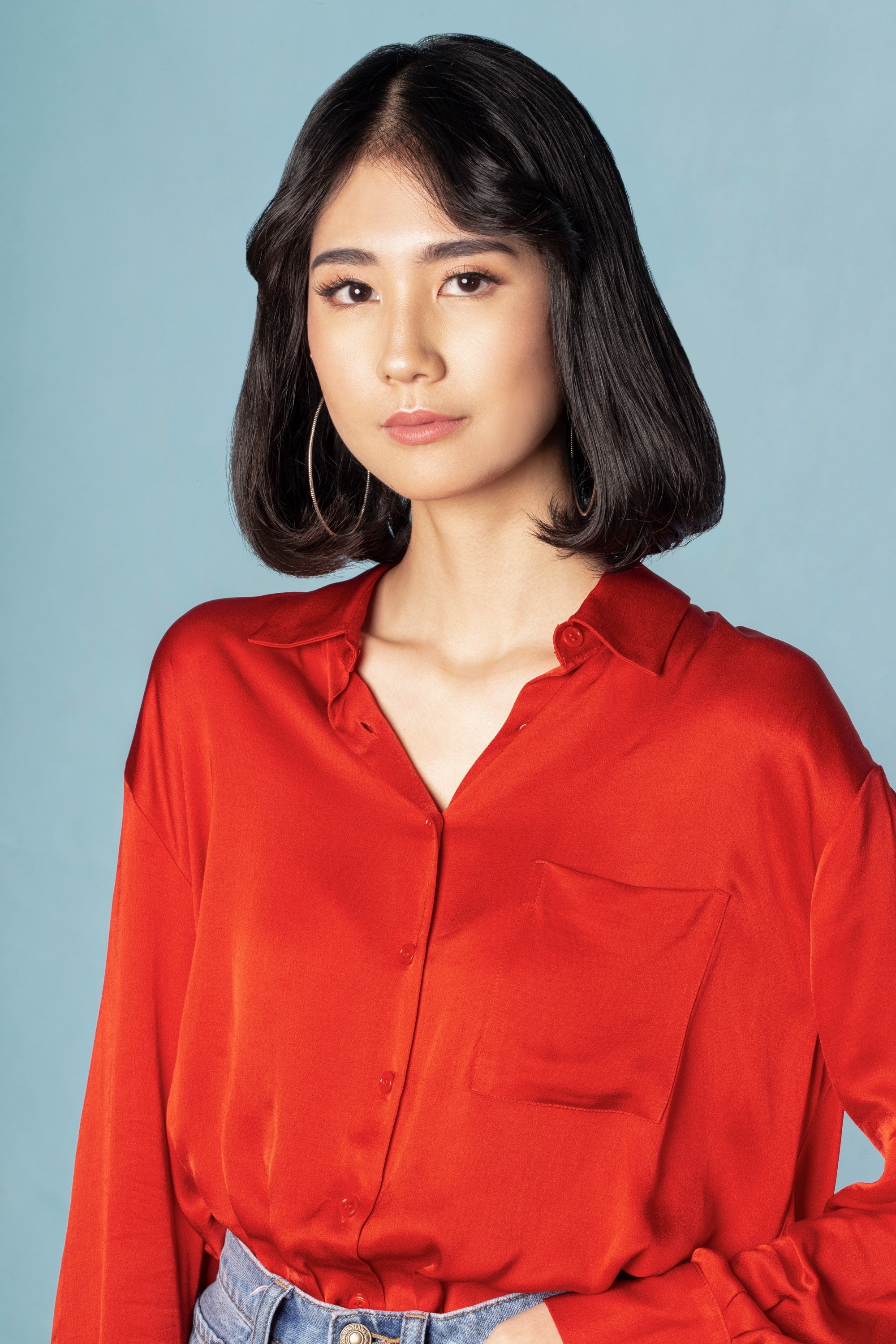 Korean short hairstyles with bangs are trending, and this 'do is one of them. The C-shaped tips, which you can achieve by blow-drying the ends of your hair while brushing them inwards with a round brush, give your hair some bounce. Meanwhile, the curtain bangs softly frame your face and make this hairstyle sophisticated.
19. Shoulder-Length Hairstyle With Bangs and Hair Clips
Blow-dry your full, blunt fringe to give it a good shape, then mix and match hair clips to accessorize the rest of your hair. The result is a fun, youthful hairstyle that complements either a shirt-and-jeans outfit or a casual dress.
20. Curly Shag Hairstyle with Bangs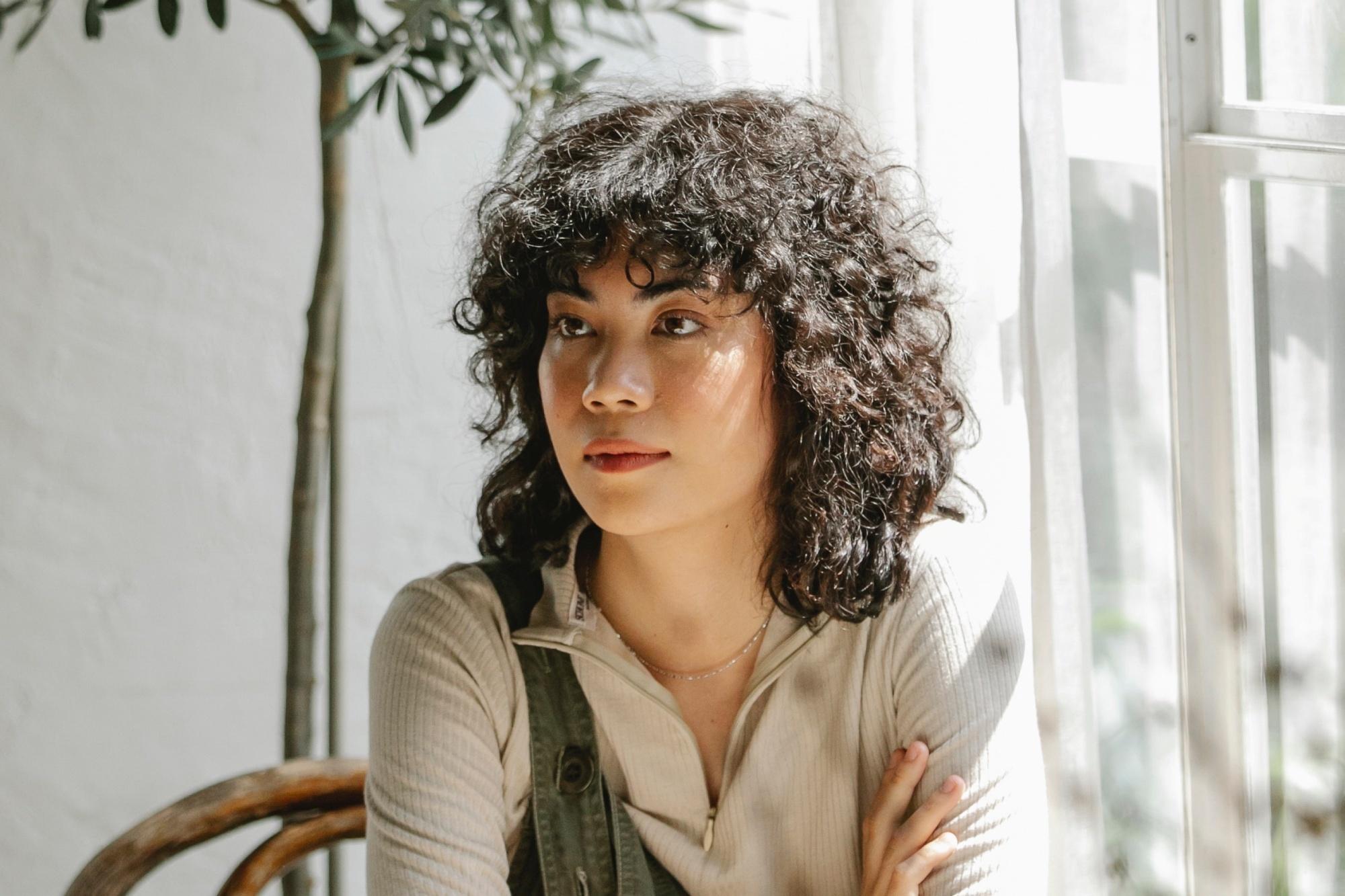 Give your curly hair a retro touch by going for a shag haircut with bangs. Have your hair layered in a way that works with your curls to evenly distribute your hair's volume.
21. Long Hair With Wispy Bangs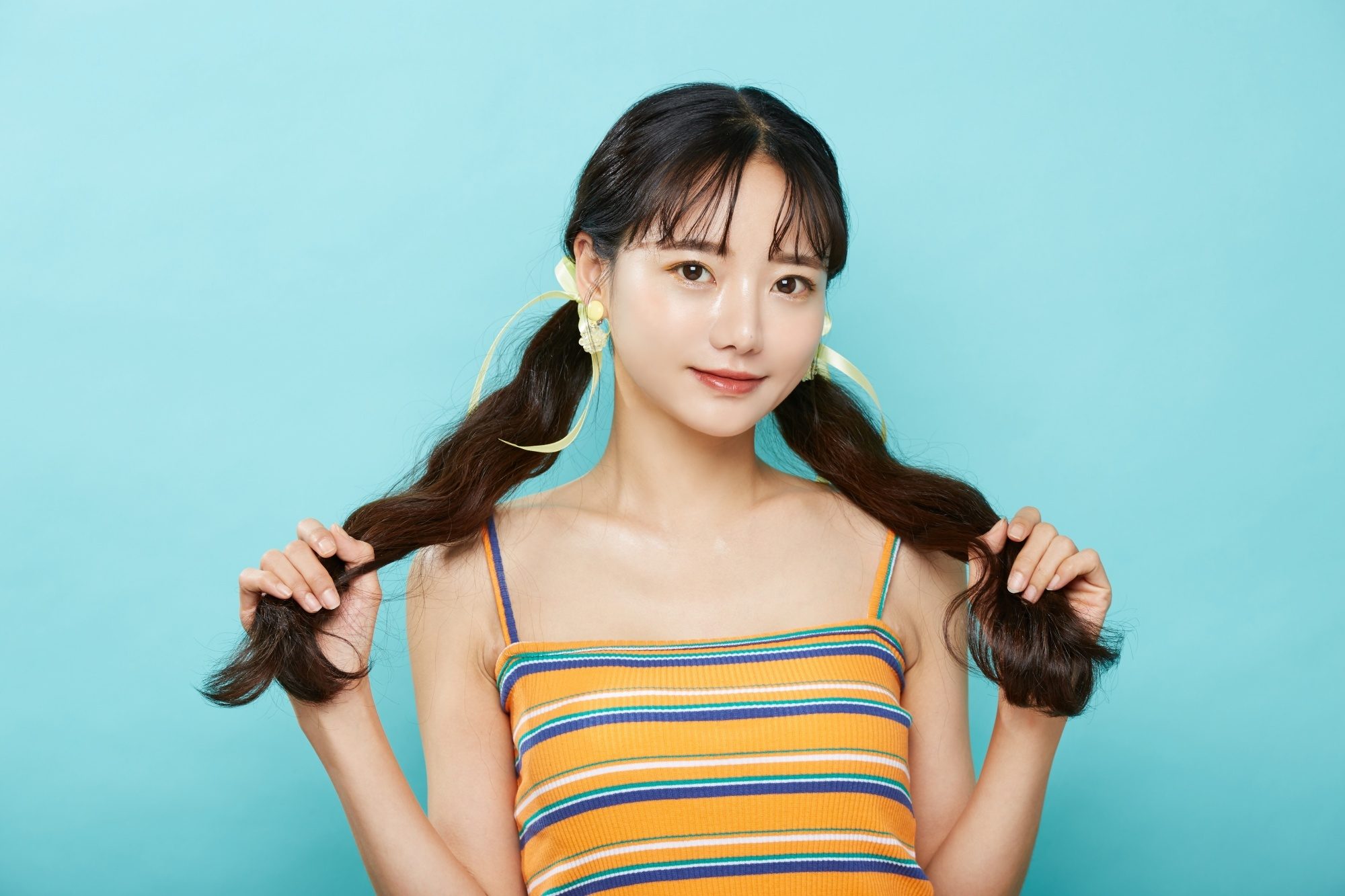 Who says long hair on pigtails are just for kids? You can definitely rock a pigtail hairstyle. Elevate your long hair by pairing it with wispy bangs and wrapping ribbons around your hair ties.
22. Wolf Cut Hairstyle with Bangs
A wolf haircut typically has bangs, along with long hair at the back and choppy layers at the sides. Wispy bangs complement the wildly textured layers of this haircut and complete its messy, edgy vibe.
23. Bob With Beret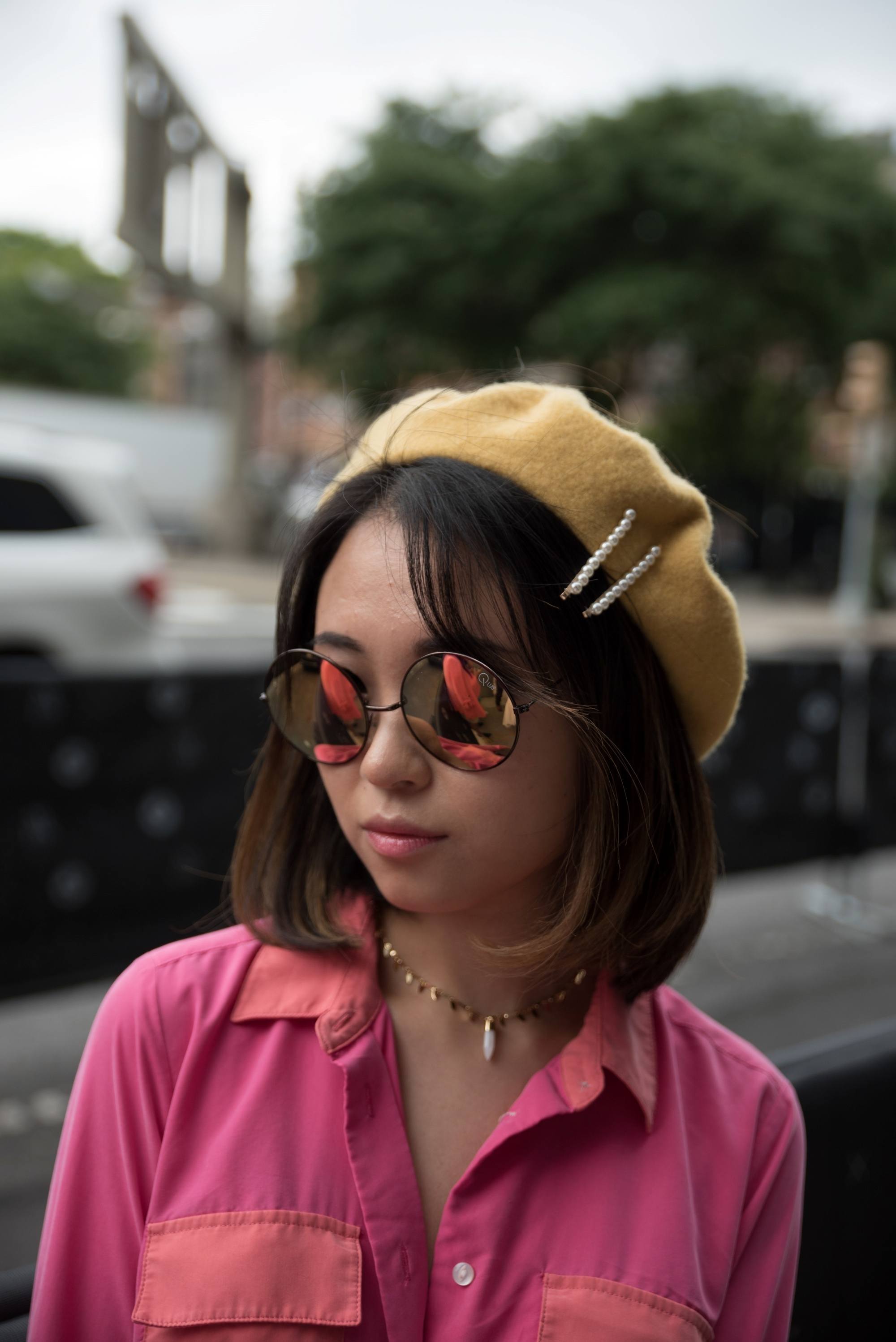 Look fasyon with a beret and pearl clips on your short hair with curtain bangs. Just position your beret on your crown and inches away from your hairline so you can showcase your fringe.
24. Shoulder-Length Hair With Beanie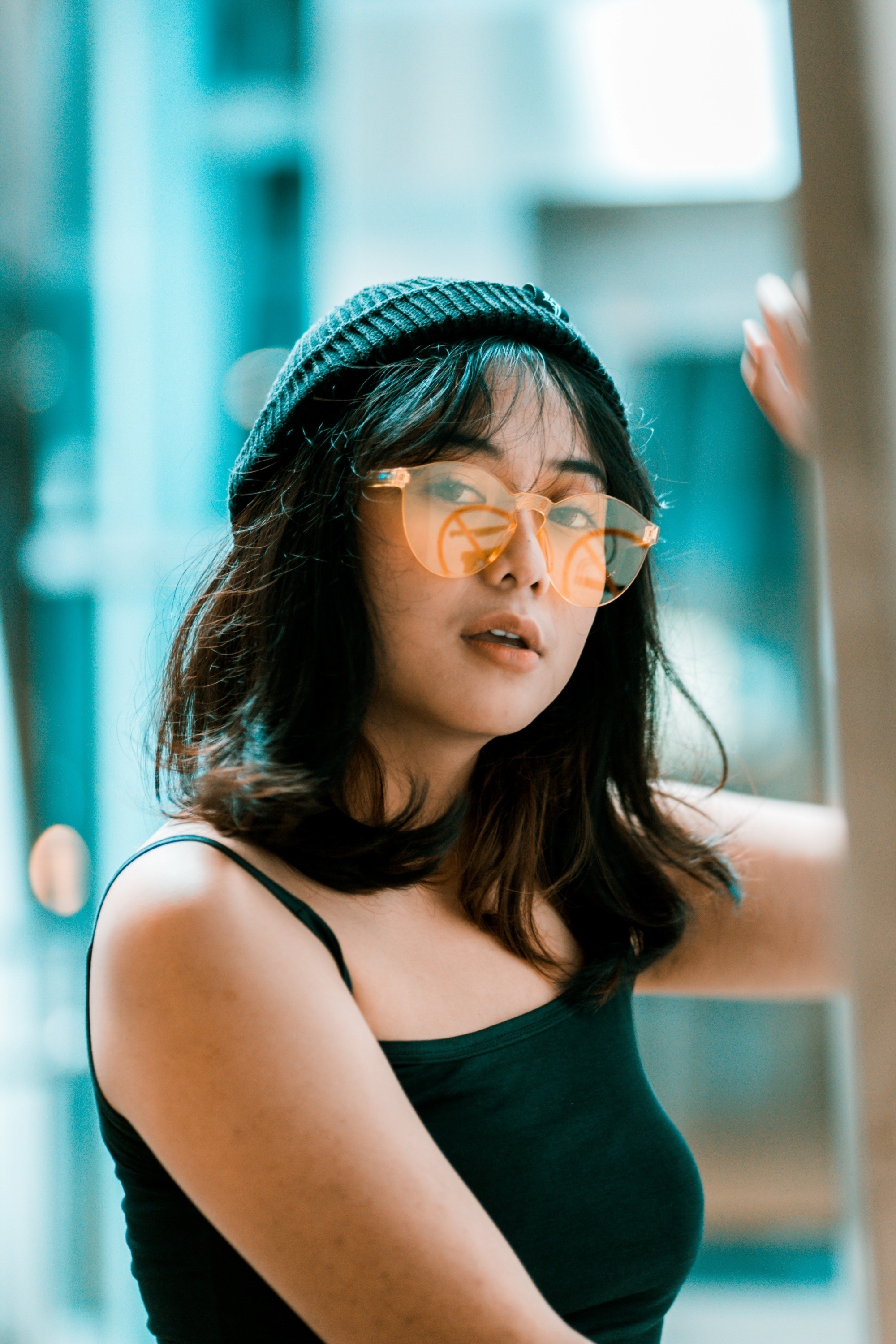 No time to whip up an elaborate hairstyle for your shoulder-length hair? Just scrunch your hair and put on a beanie. Like the beret, place your beanie about an inch or two away from your hairline so you won't cover your bangs hair. The result? An edgy, street-chic look that's full of personality!
25. Blowout Hairstyle with Bangs
Say bye to flat and limp hair! With a blowout hairstyle with bangs, you can give your locks bounce and movement. There are different blowout techniques you can try, but you can stick to the basic method of wrapping a section of your hair around a round brush and blow-drying this section as you slowly pull the brush toward the tips of your hair. Rotate the brush a bit when you reach the tips to create volume.
Do this on all sections of your hair to complete your blowout hairstyle. Then, blow-dry your bangs down and straight to keep your fringe in good shape.
Hairstyles with bangs are absolutely versatile. There's one for every hair length and texture, so you won't have a hard time picking the best 'do for you. 
Prev Article
Next Article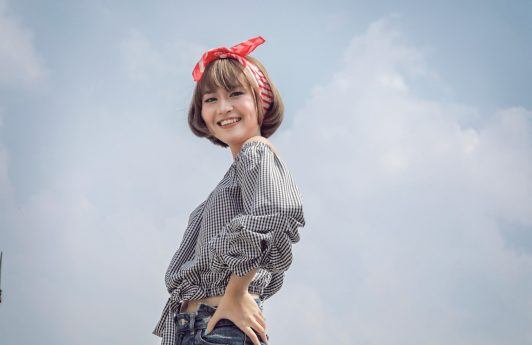 Gallery
Bangs for Round Face Shapes: 20 Hair Ideas for 2023
Here are chic ways to rock bangs for a round face shape.
See article