Bangs for Round Face Shapes: 20 Hair Ideas for 2023
Here are chic ways to rock bangs for a round face shape.
Bangs for round faces can help give this face shape balance. Not to mention, bangs are super trendy, especially when worn with Korean short hair. You can even choose from different types of fringe to suit your personal style. Do you love high-fashion, edgy looks? Try full, blunt bangs. If you want a more laidback hairstyle, wispy bangs or see-through bangs are great choices. If you're a fan of KPop and KDrama, then Korean bangs are perfect for you!
We've rounded up different ways to wear bangs for round faces, and we're sure there's at least one look that will tickle your fancy. Check these out.
Bangs for Round Face Shapes: Our Favorite Styles
1. See-Through Bangs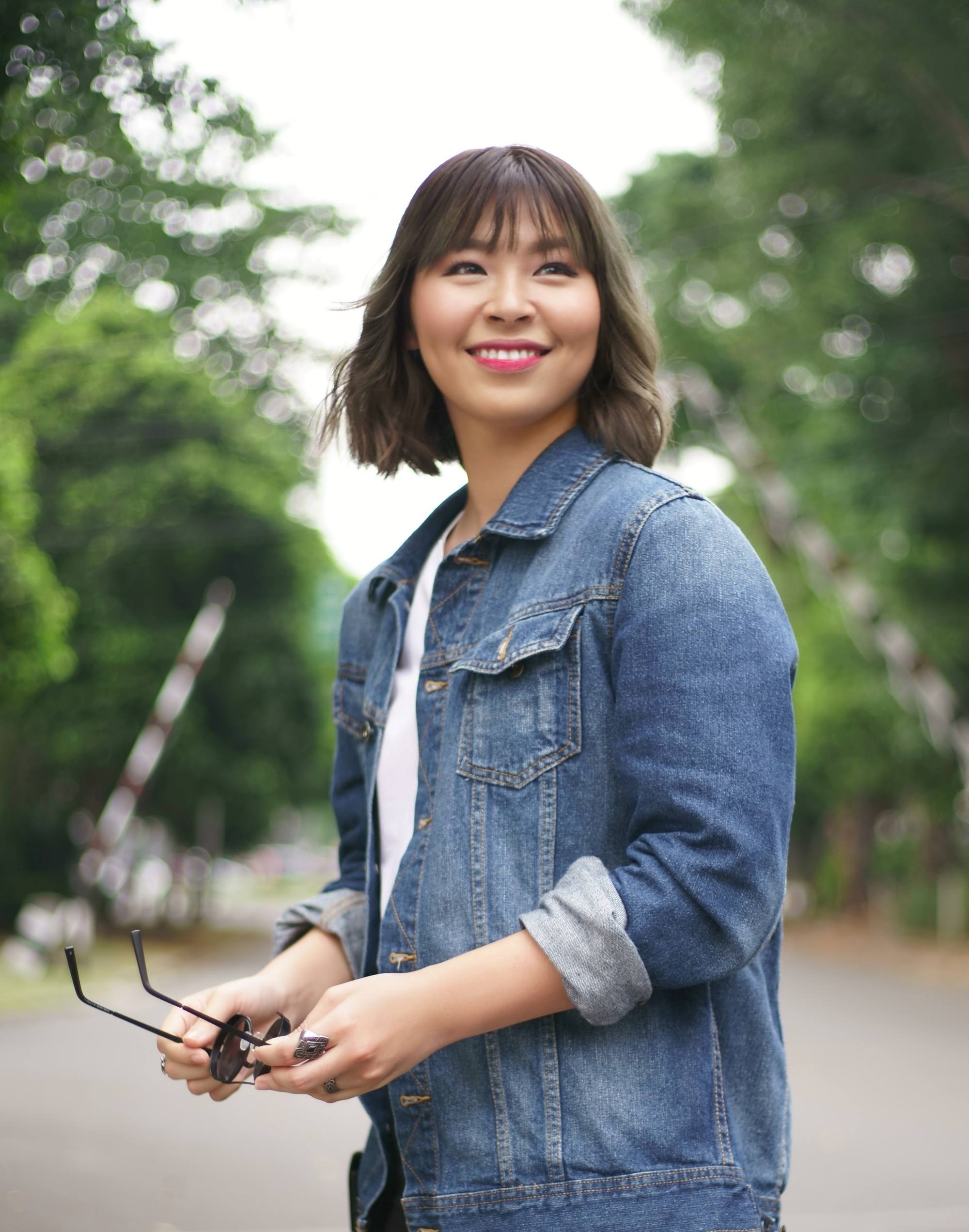 You may have seen this type of bangs on your favorite Korean actresses and pop stars. This type of bangs rests across your forehead without entirely covering it—hence the term see-through. It is thinner than your regular full fringe, so this is a good choice if you're gunning for a softer look.
Editor's tip: Keep frizz under control by washing your hair with TRESemmé Keratin Smooth KERA10 Shampoo. With KERA10 Protein Complex, this shampoo nourishes your hair up to 10 layers deep. It also gives your hair 10 salon benefits in one wash, and these include making your hair smooth, soft, and shiny, taming flyaways, calming frizz, and providing heat protection. 
2. Curtain Bangs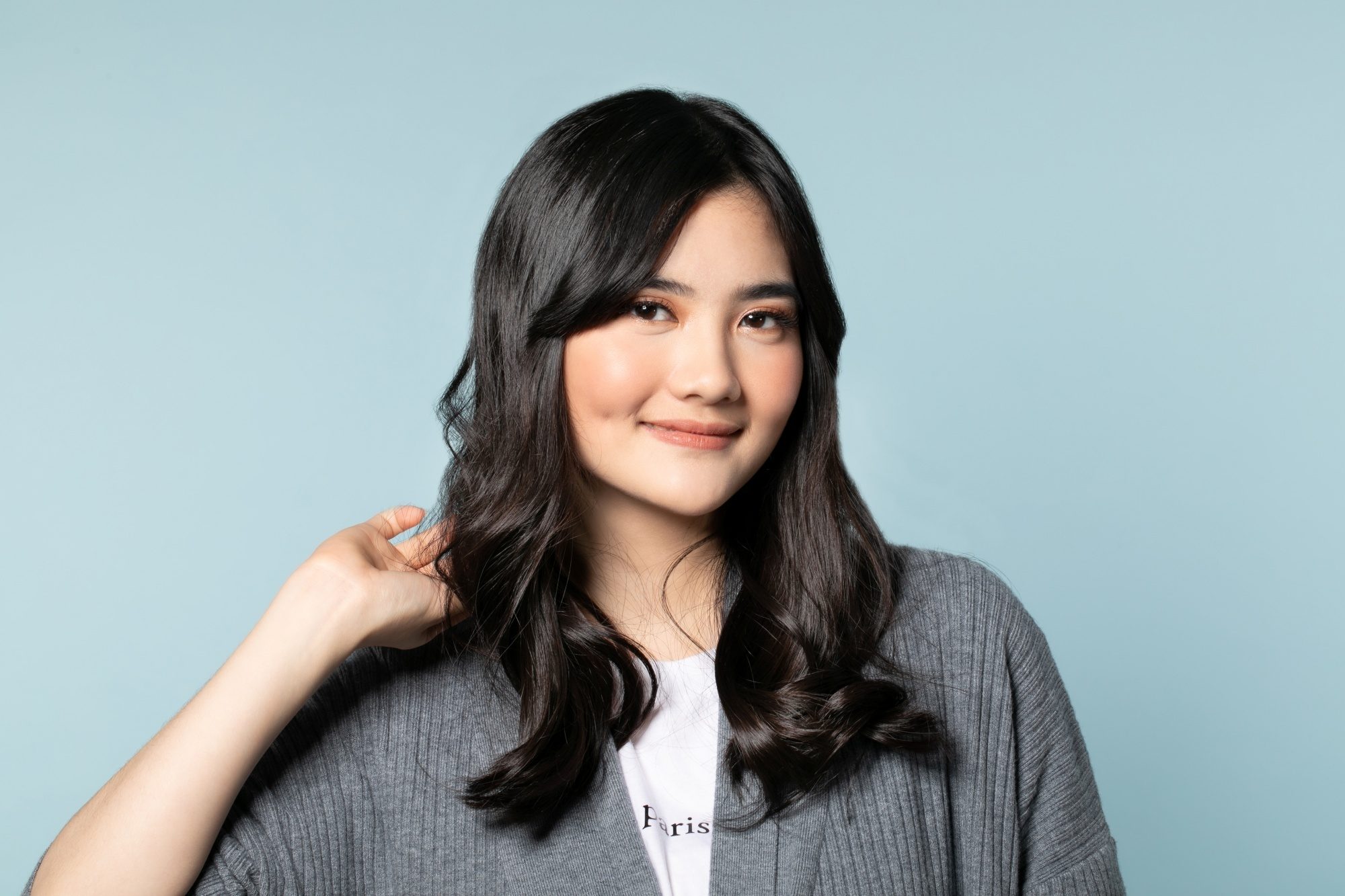 Curtain bangs work on different face shapes, and that includes round. Instead of resting over your forehead, curtain bangs are positioned at the side, very much like how curtains frame a window. This type of fringe helps make your face shape less wide. If your bangs are also starting to grow long, you can style them this way to keep them from poking your eyes.
Editor's tip: Get silky smooth hair by using Dove Amino Restore 1 Minute Serum Conditioner. It has amino-infused serum capsules and moisture-balancing ingredients that go deep into your hair to treat frizz and dryness from within. 
3. Curtain Bangs for Short Hair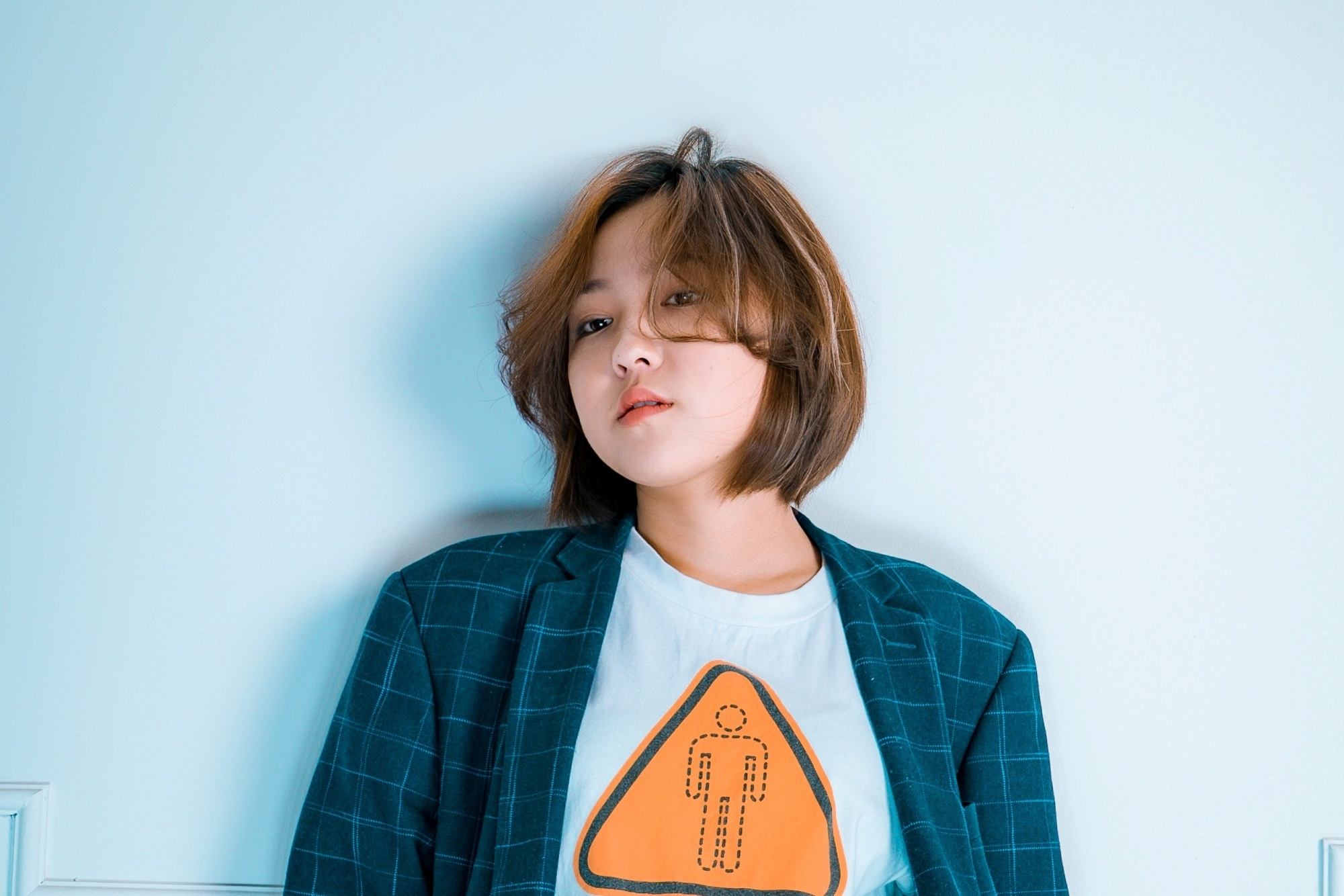 Curtain bangs also work well with a bob. You can scrunch your fringe a little to make it a little tousled, giving your bob a messy-chic vibe.
4. A-Shaped Bangs for Round Face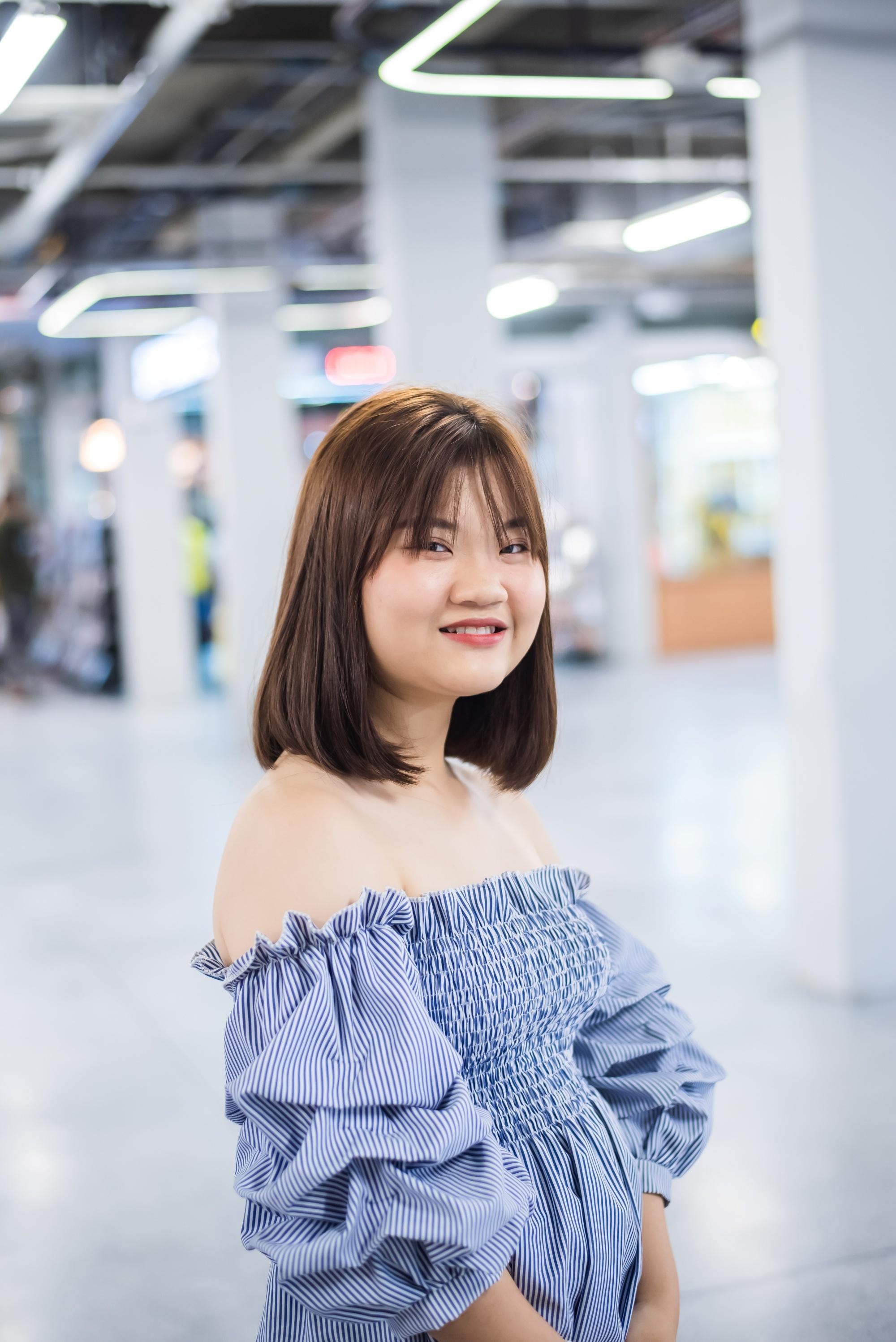 Similar to curtain bangs, this type of fringe is parted at the center and brushed a little to each side of your face to show the center of your forehead. A-shaped bangs are a bit shorter than curtain bangs but are just as flattering for round face shapes.
5. Side-Swept Bangs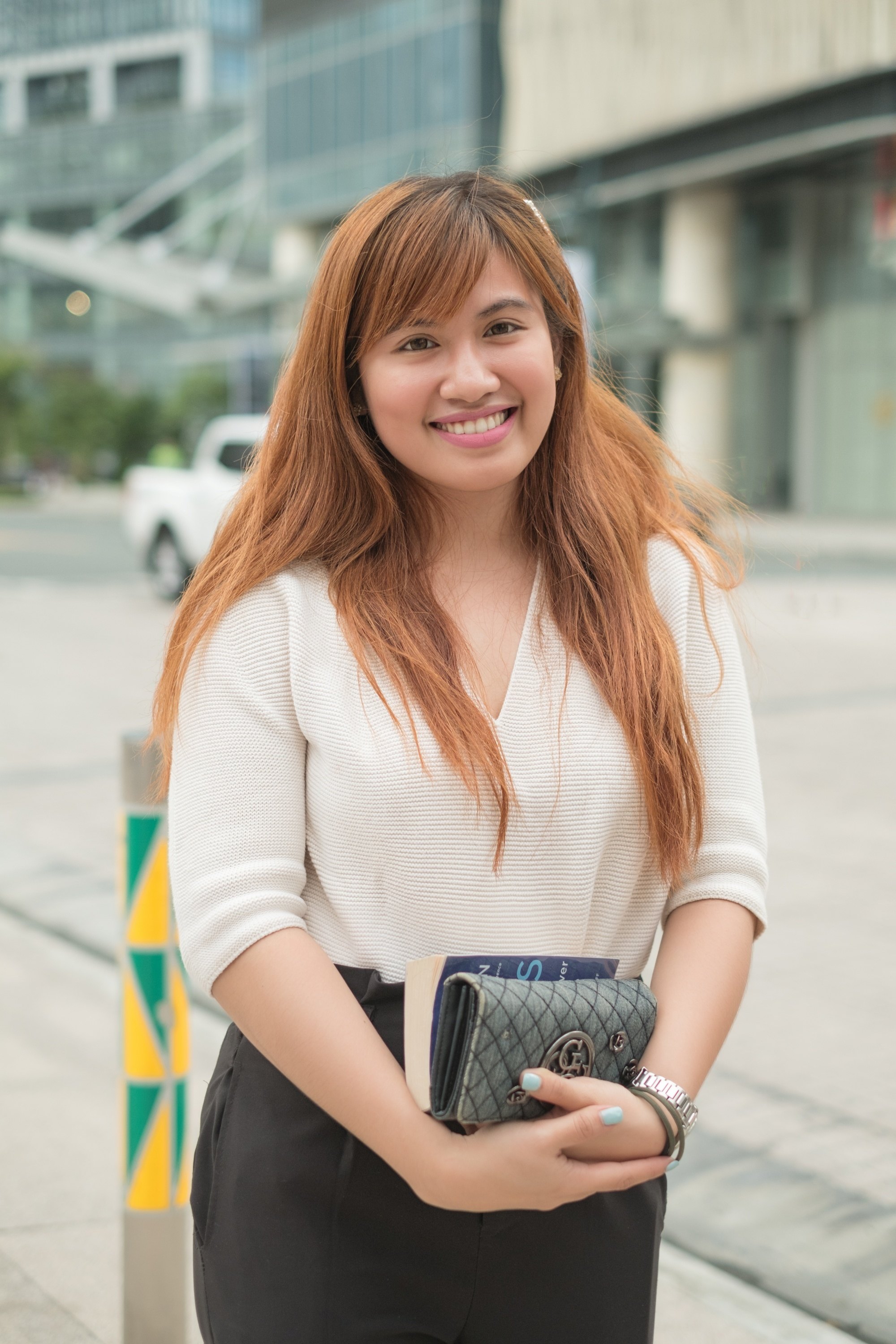 If you're into asymmetrical looks, go for side-swept bangs. This type of fringe features a side part and bangs that are longer on one side. Give your side-swept bangs textured tips so they seamlessly transition to the rest of your hair.
6. Pixie Cut and Side-Swept Bangs for Round Face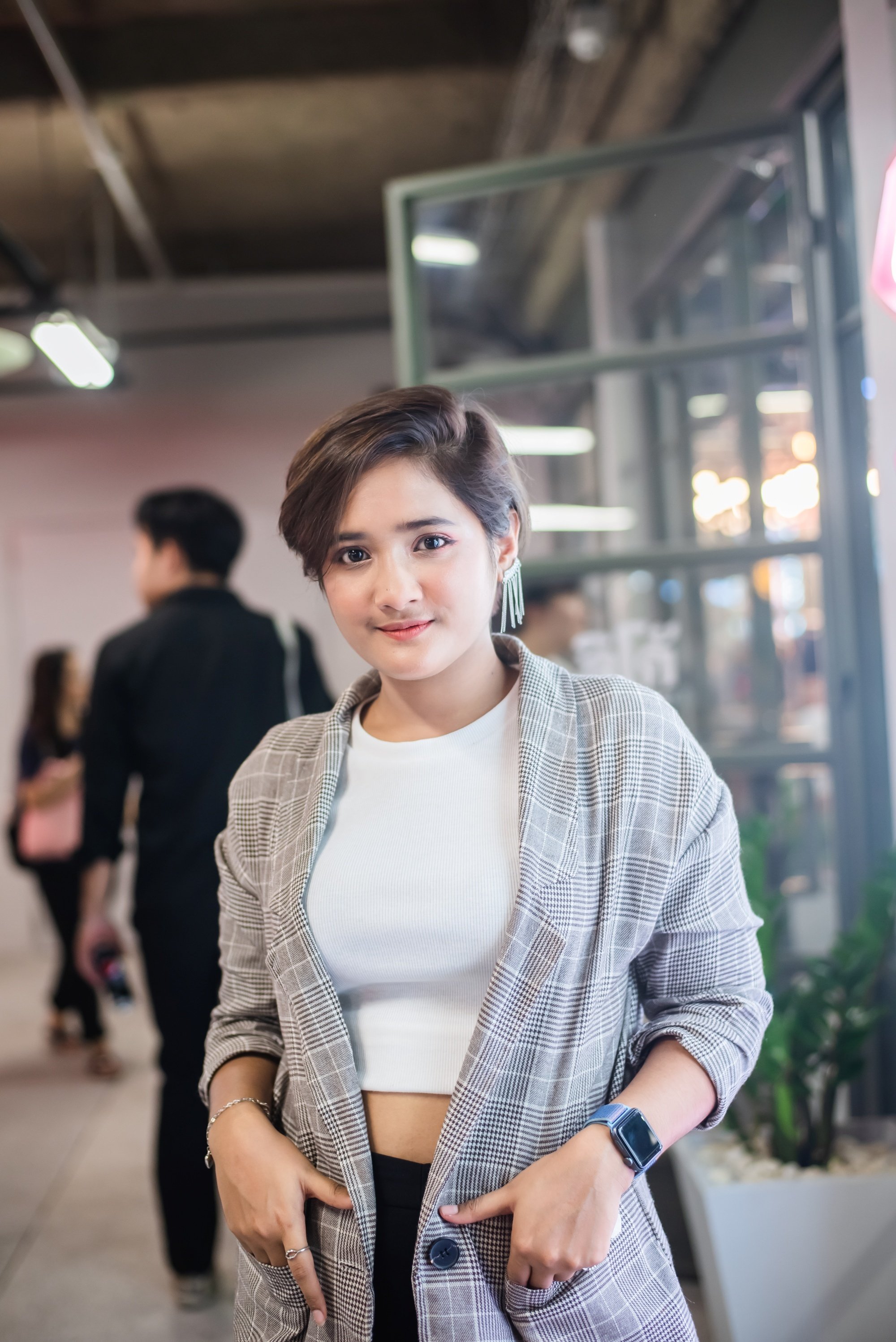 Whoever said that a pixie cut doesn't suit a round face shape is seriously mistaken. Newsflash: anyone can wear a pixie cut. It's just a matter of cutting and styling it in a way that flatters your face shape. For round faces, pair your pixie cut with long, side-swept bangs to help give the illusion of an elongated face shape.
7. Chin-Length Bob and Blunt Bangs for Round Face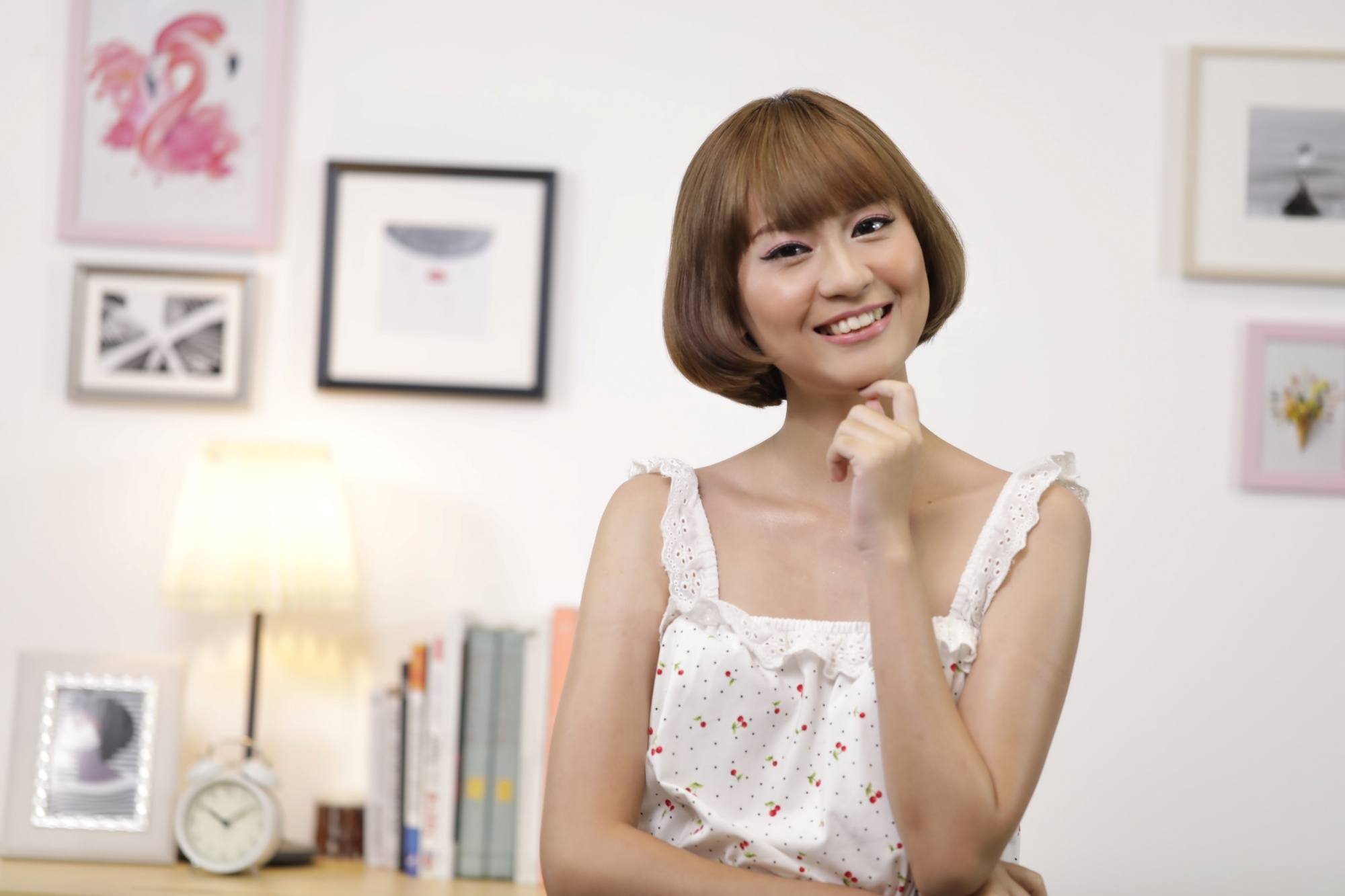 Love full bangs? Get one-length bangs that rest at eyebrow-level and a chin-length bob. The result is a fresh look with a dose of personality. Both your bangs and your bob work to give you a balanced face shape.
8. Wispy Bangs and Layered Bob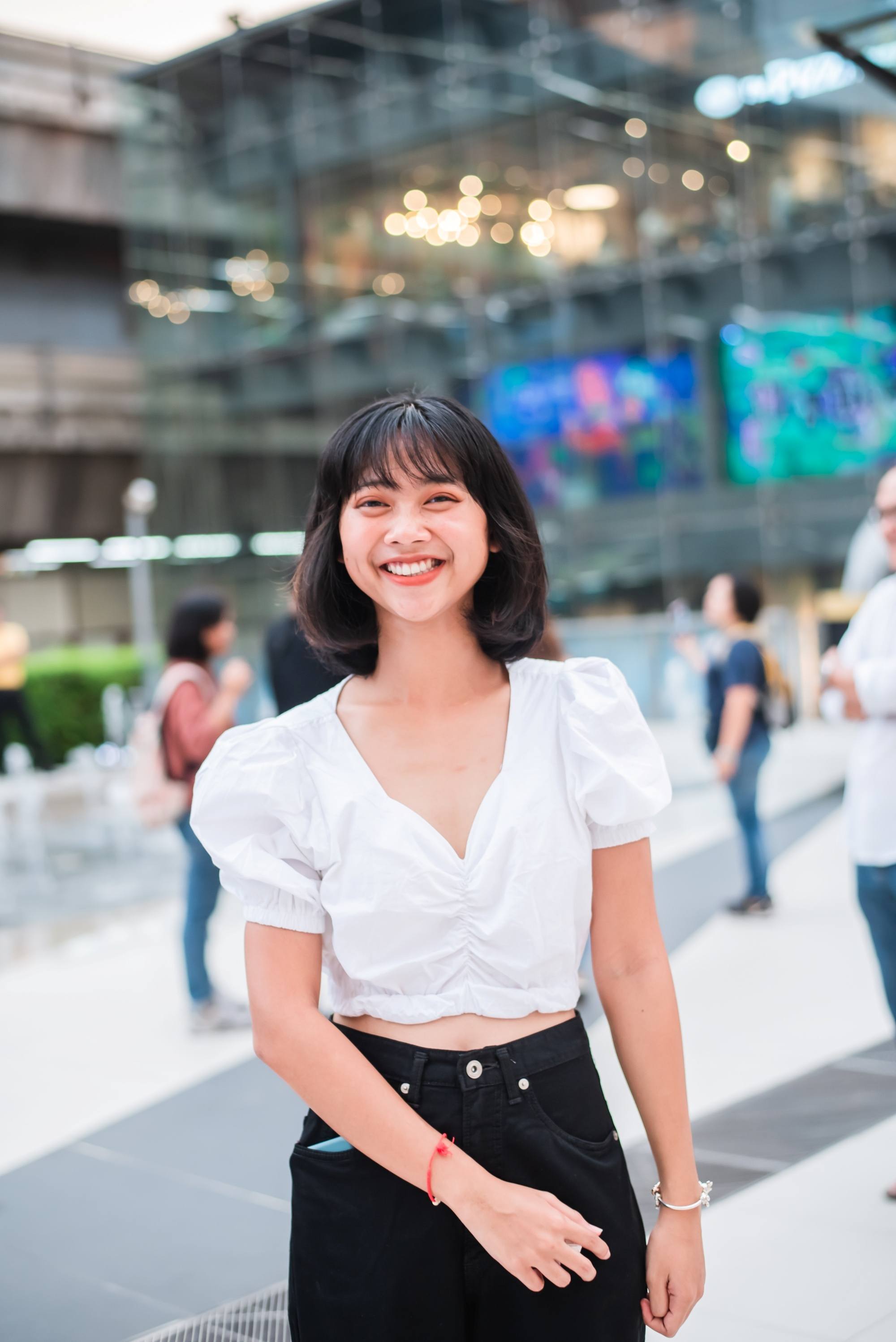 It's similar to blunt bangs but instead of looking super polished, wispy bangs look a bit messy and randomly styled. You can complement this type of fringe with a layered bob or lob so the layers can also frame your face.
Editor's tip: Protect your hair from breakage, no matter its length, with Cream Silk Triple Keratin Rescue Ultimate Hair Fall Defiance Ultra Conditioner. It has revolutionary fiber actives that work up to a cellular level to strengthen hair and prevent breakage. 
9. Wispy Bangs with Headband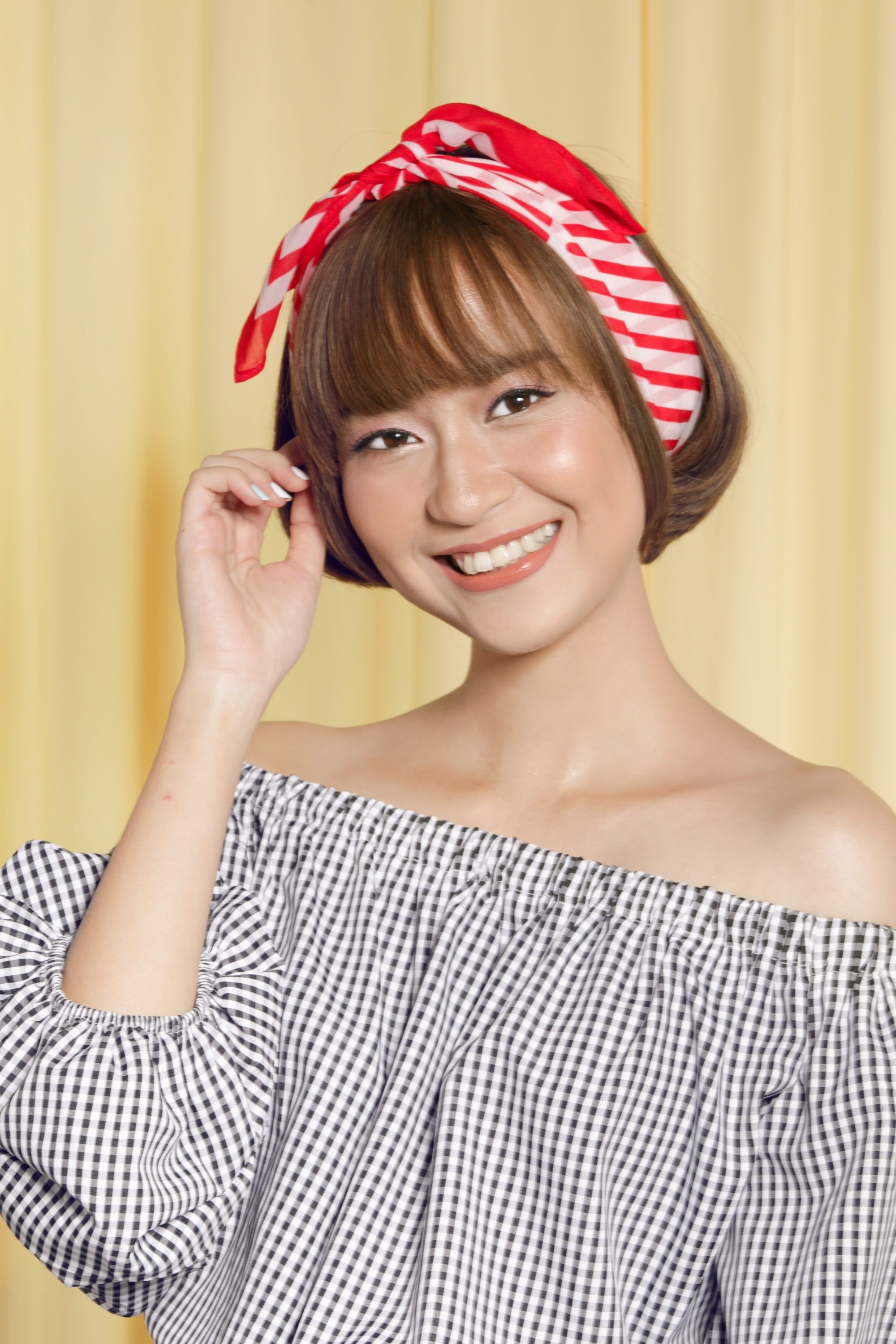 You can also wear a colorful headband together with wispy bangs. Get short hair as well for a fresh, summer look.
10. Blunt Bangs With Loose Hair on the Side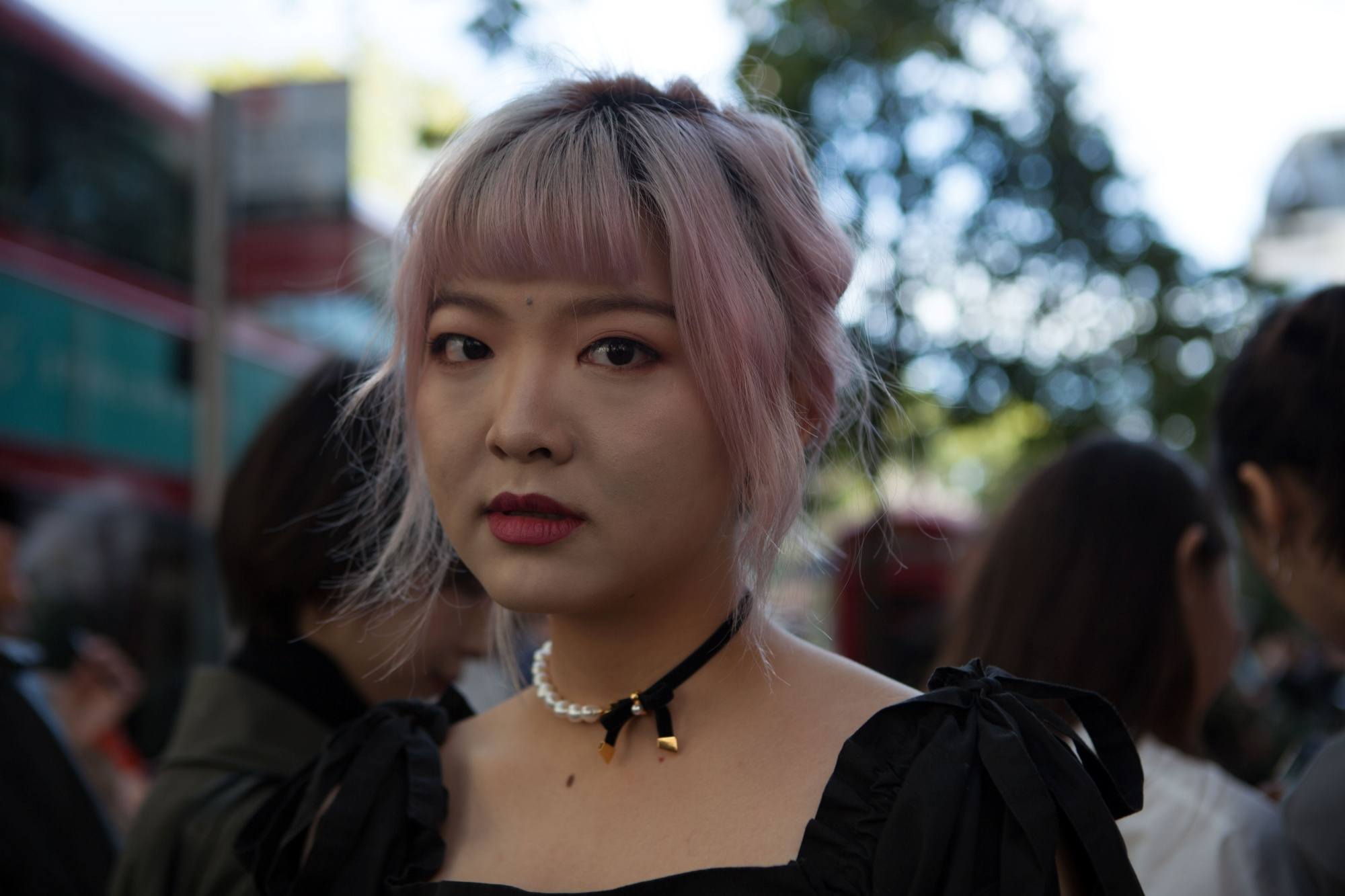 Leaving locks of hair loose on both sides works with your bangs in framing your round face. Your fringe and the loose sections give your face balance even if you put the rest of your hair in an updo.
Editor's tip: Coloring, chemical treatments, and even brushing your hair daily can cause damage. Help your hair recover by using Dove Intense Repair Keratin Tri-Silk Serum Shampoo. The combination of keratin, fiber actives, and serum ingredients in this shampoo repairs damage, deeply nourishes and protects, and leaves your hair extra beautiful. Its Keratin Repair Actives also repair damaged hair from the core to its surface. 
11. Ponytail With Side-Swept Bangs for Round Face
Side-swept bangs frame your face when the rest of your hair is pulled back, making a round face shape look more balanced. This type of fringe also gives you a softer look.
12. Textured Bob and Straight Bangs for Round Face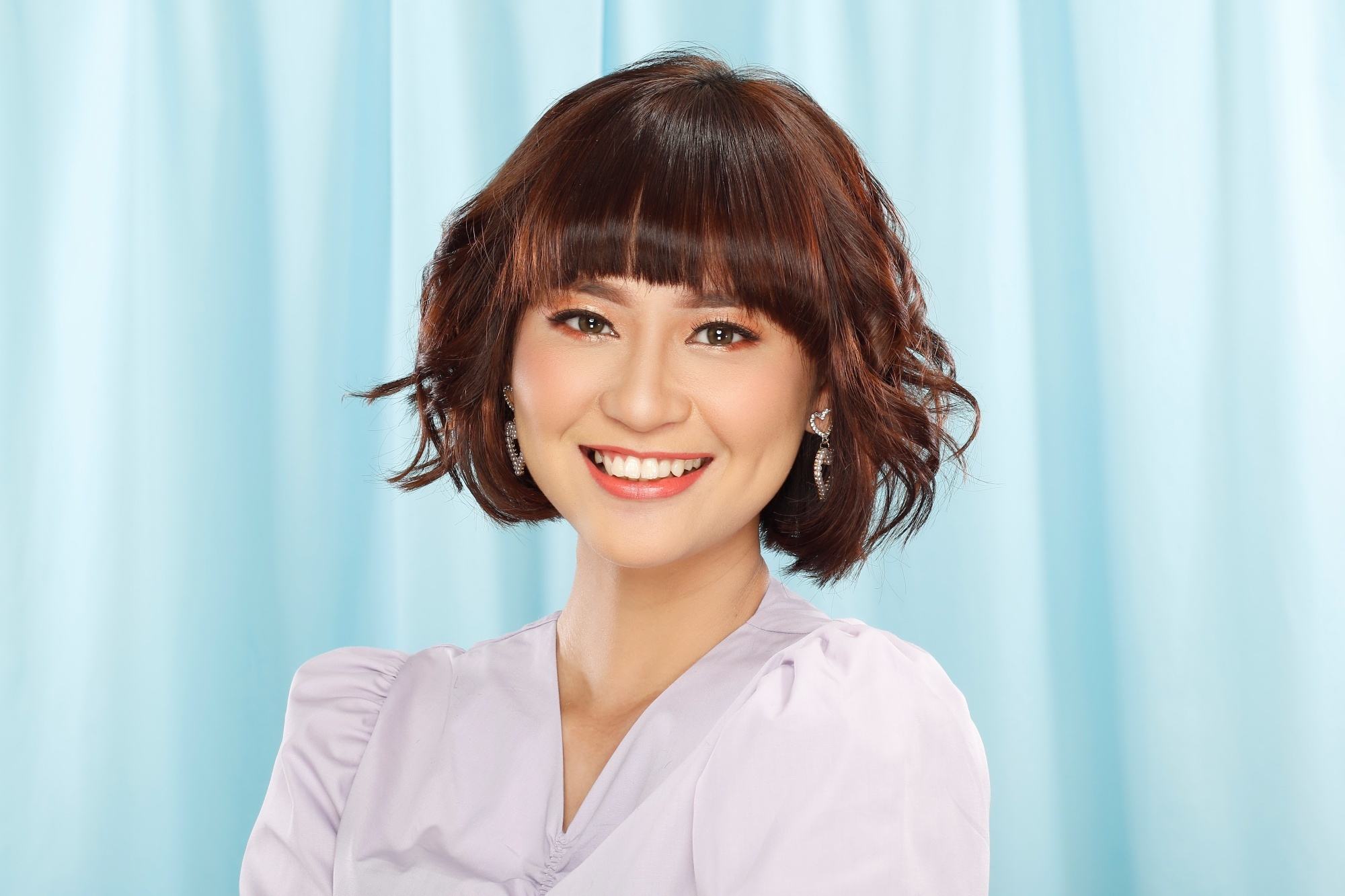 Going for a scrunched hairstyle can help make thin hair look thicker. It also flatters a round face shape, especially when worn with straight bangs.
13. Full Bangs and Blunt, Wavy Bob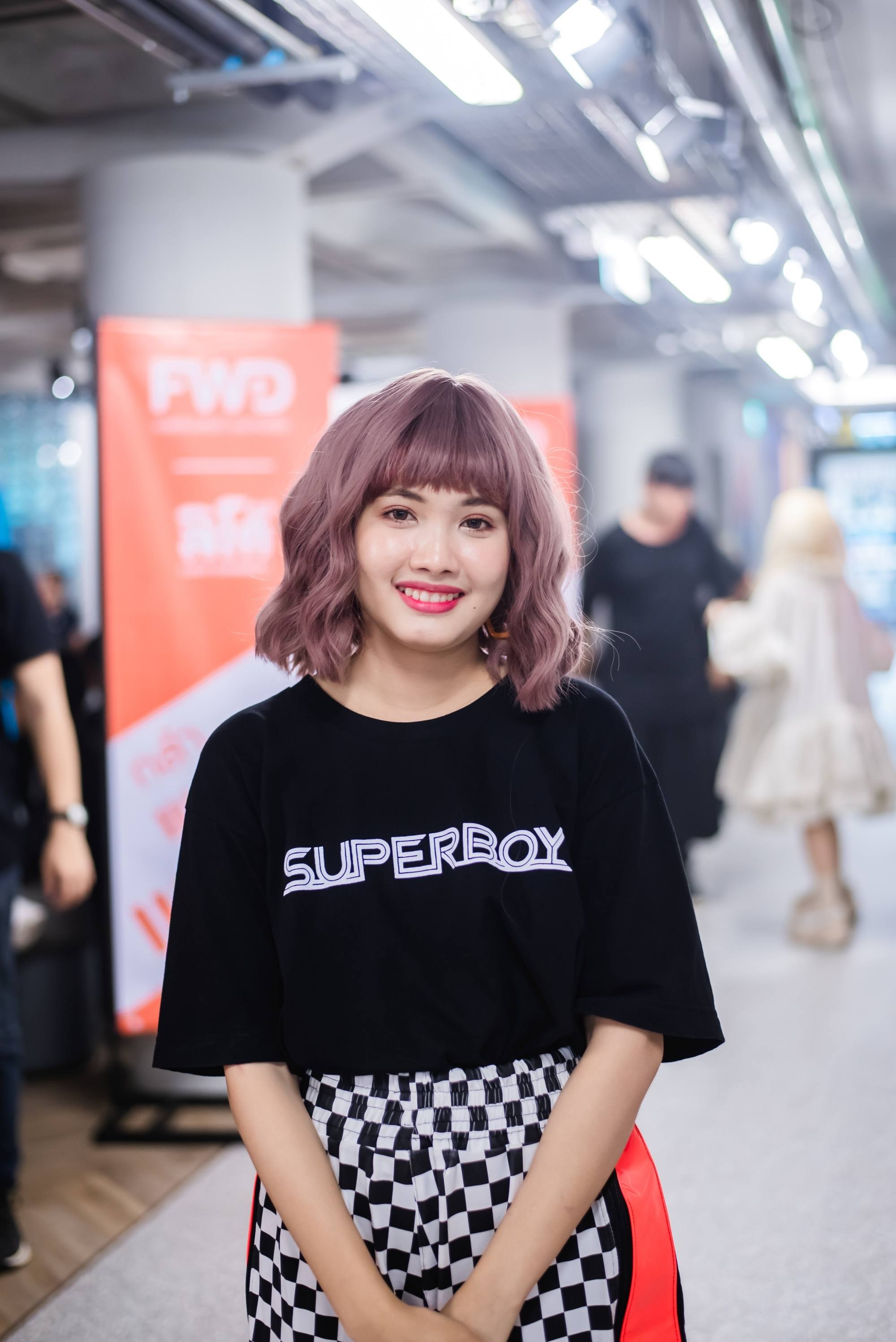 This is similar to the textured bob hairstyle, but the waves form bigger "S" shapes. Styling your hair this way flatters a round face shape, so consider this especially if you have a blunt, one-length bob.
14. Wispy Korean Bangs and Long, Tousled Hair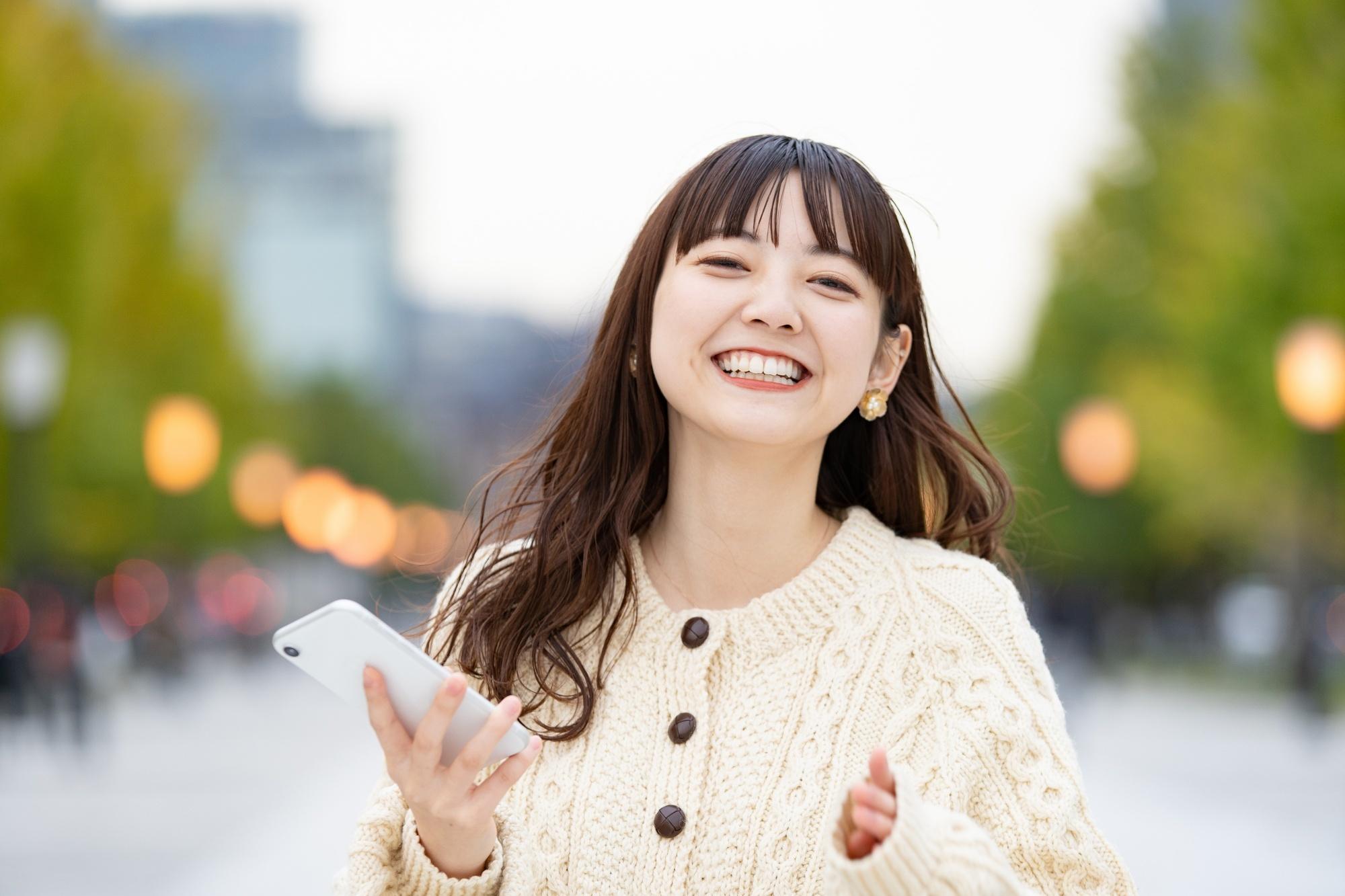 Go for this effortlessly chic KDrama-inspired hairstyle when you only have a minute or two to prep for a video conference. Just scrunch your long hair and style your bangs with your fingers to make them wispy!
15. Side-Swept Bangs and Long, Big Waves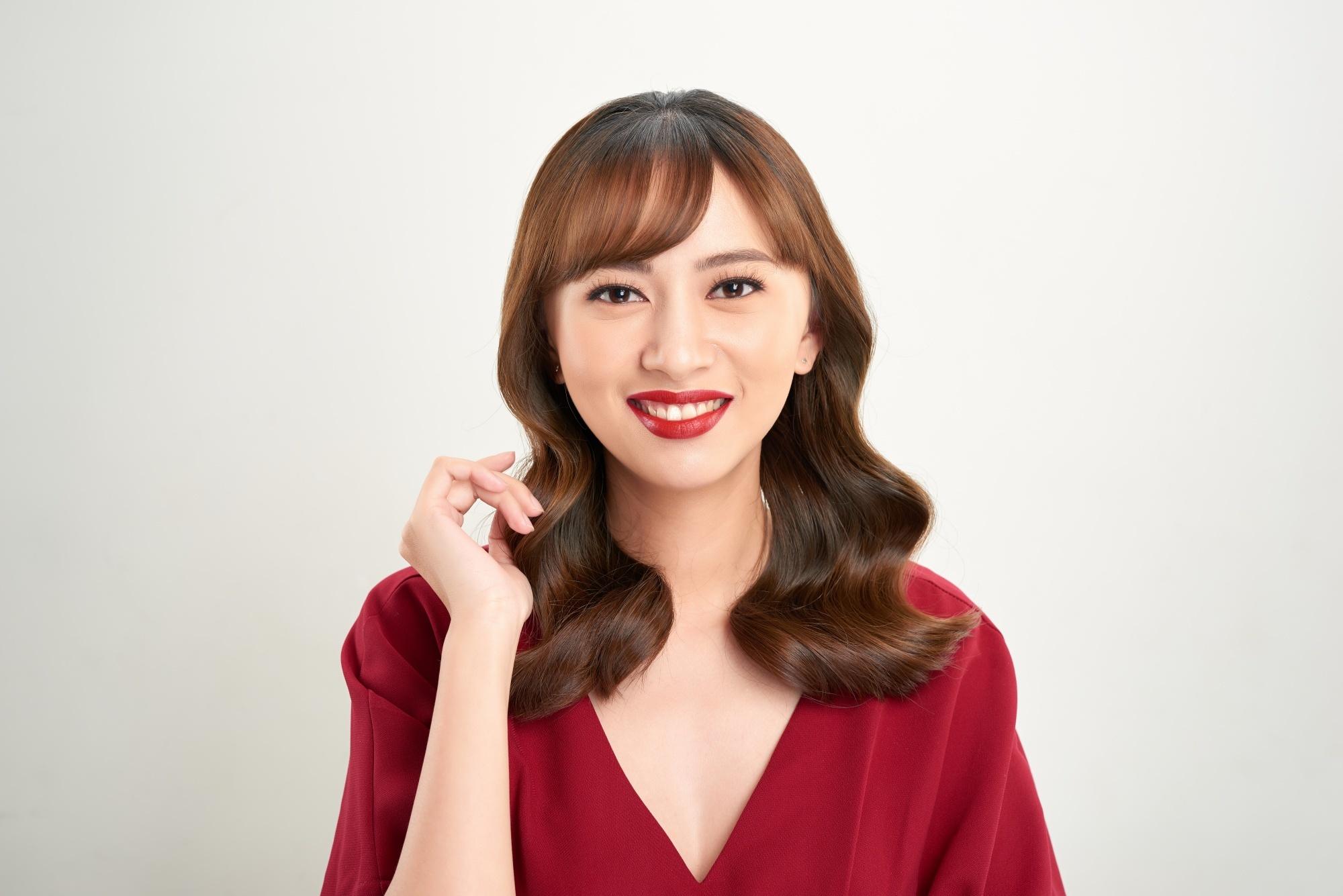 Aside from adding a touch of glam to your look, big waves also help make your hair look bouncy. Meanwhile, the side-swept fringe gives your face a soft frame and keeps your hairstyle from looking plain and flat.
16. Long Hair in a Half Updo With Korean Bangs for Round Face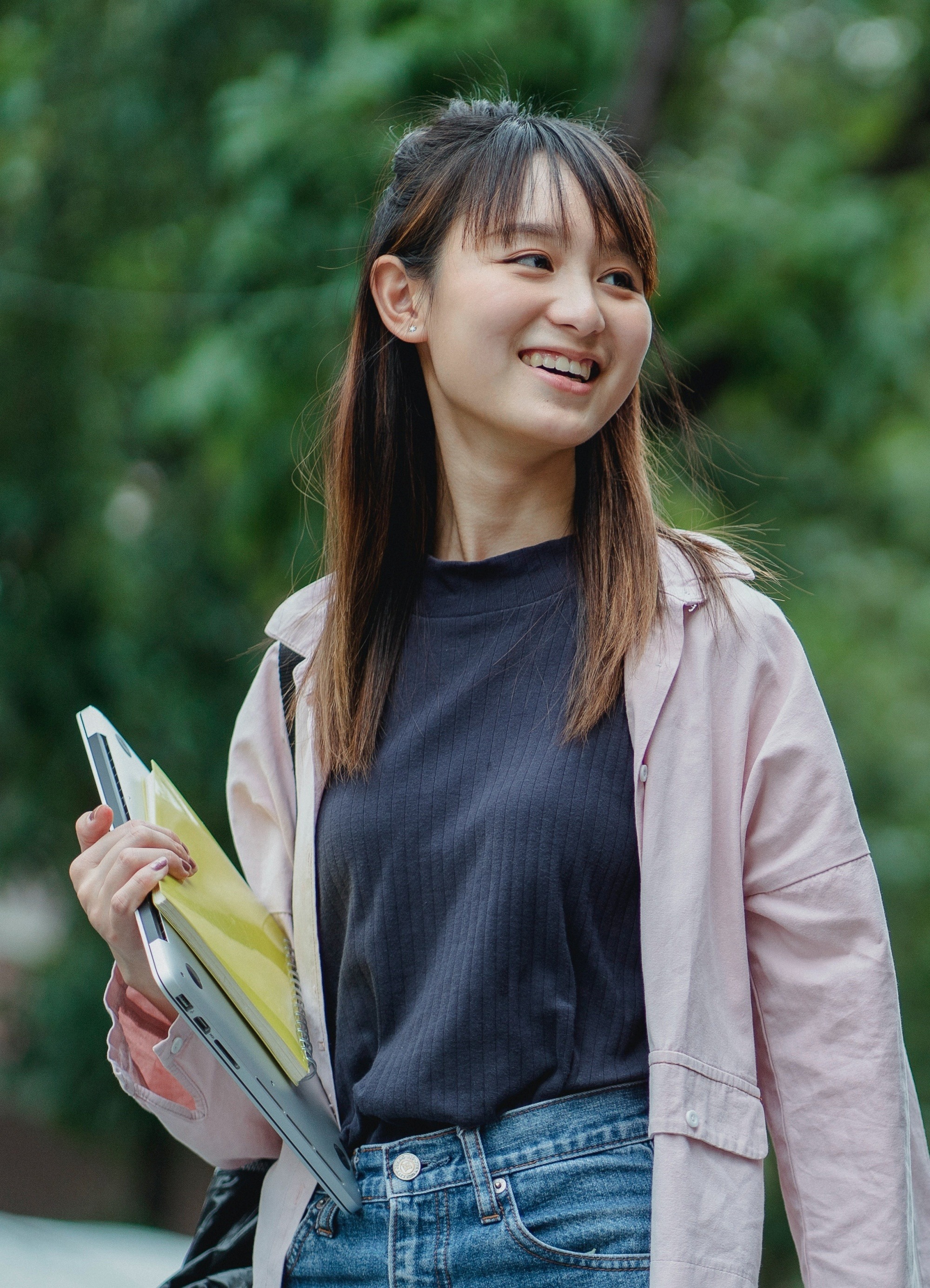 Simply gather the upper half section of your hair on your crown and tie it into a ponytail or put it in a bun. Then, style your wispy Korean bangs with your fingers for a casual and relaxed look. That's it!
Editor's tip: Get smoother hair that's easy to style with Sunsilk Smooth & Manageable Shampoo. It even has five flower essences that help make your hair five times more fragrant! 
17. Blunt Bangs With Eyeglasses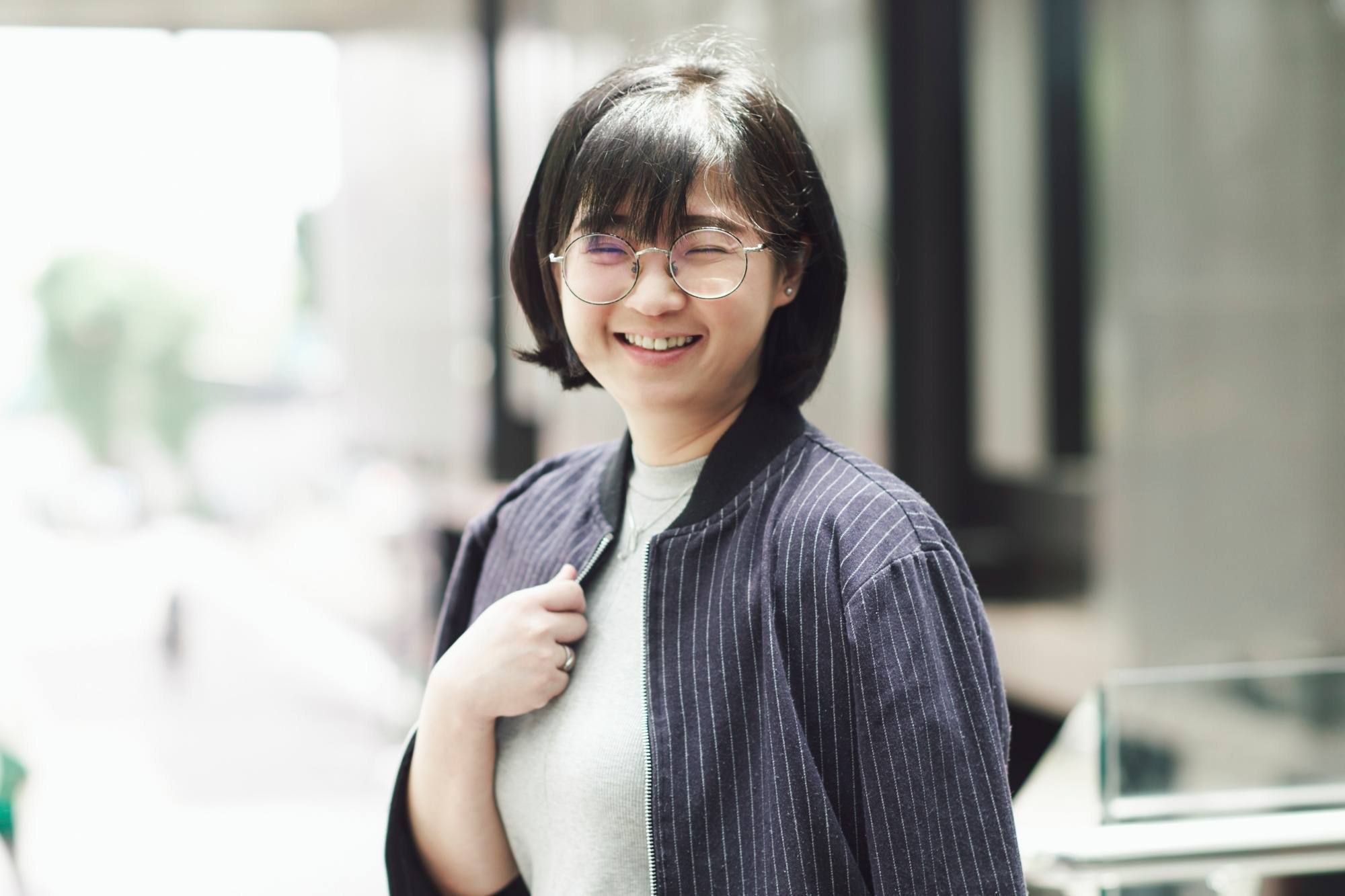 Your specs and your fringe can perk up your look, especially when you wear trendy frames. Keep the rest of your hair simple by giving it a quick blow-dry.
18. Lob With Short Bangs for Round Face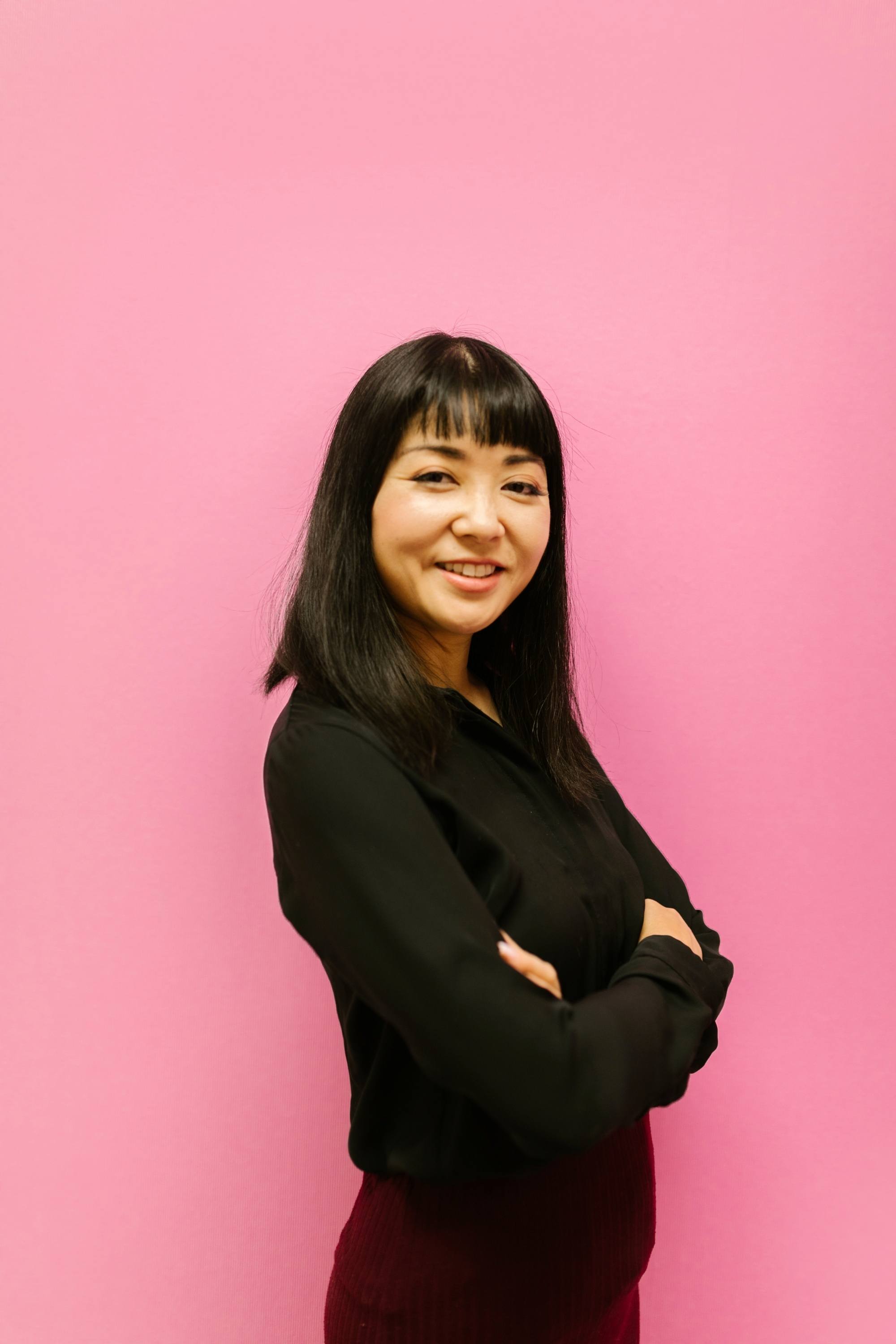 Cut your bangs above your eyebrows to exude a retro look that's flattering for a round face shape. Then, just let your hair fall on the sides of your face, covering your ears.
19. Pigtails With Side-Swept Bangs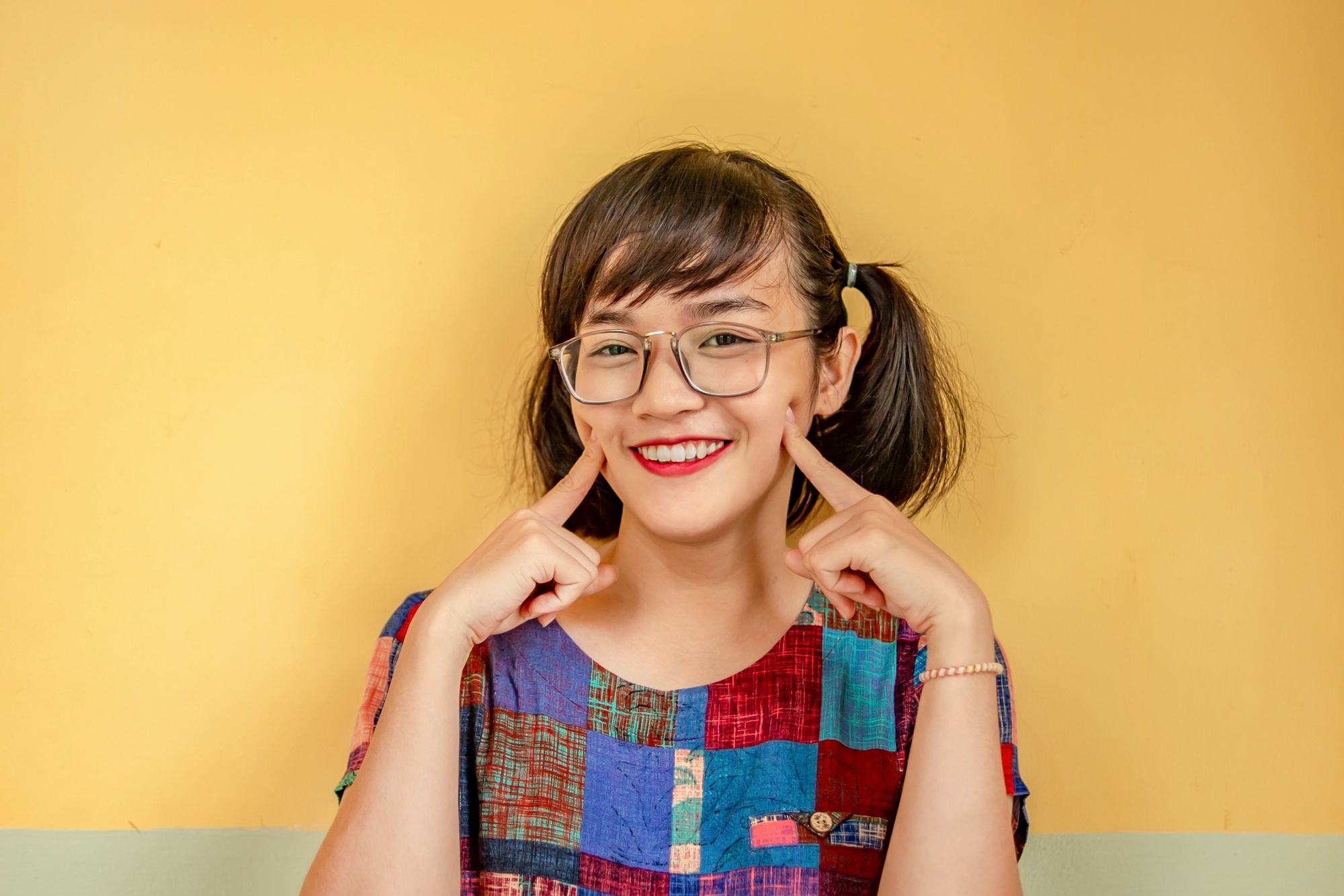 Keep your cute pigtails from looking too kiddie by adding side-swept bangs instead of a straight, blunt fringe.
20. Layered Bangs for Round Face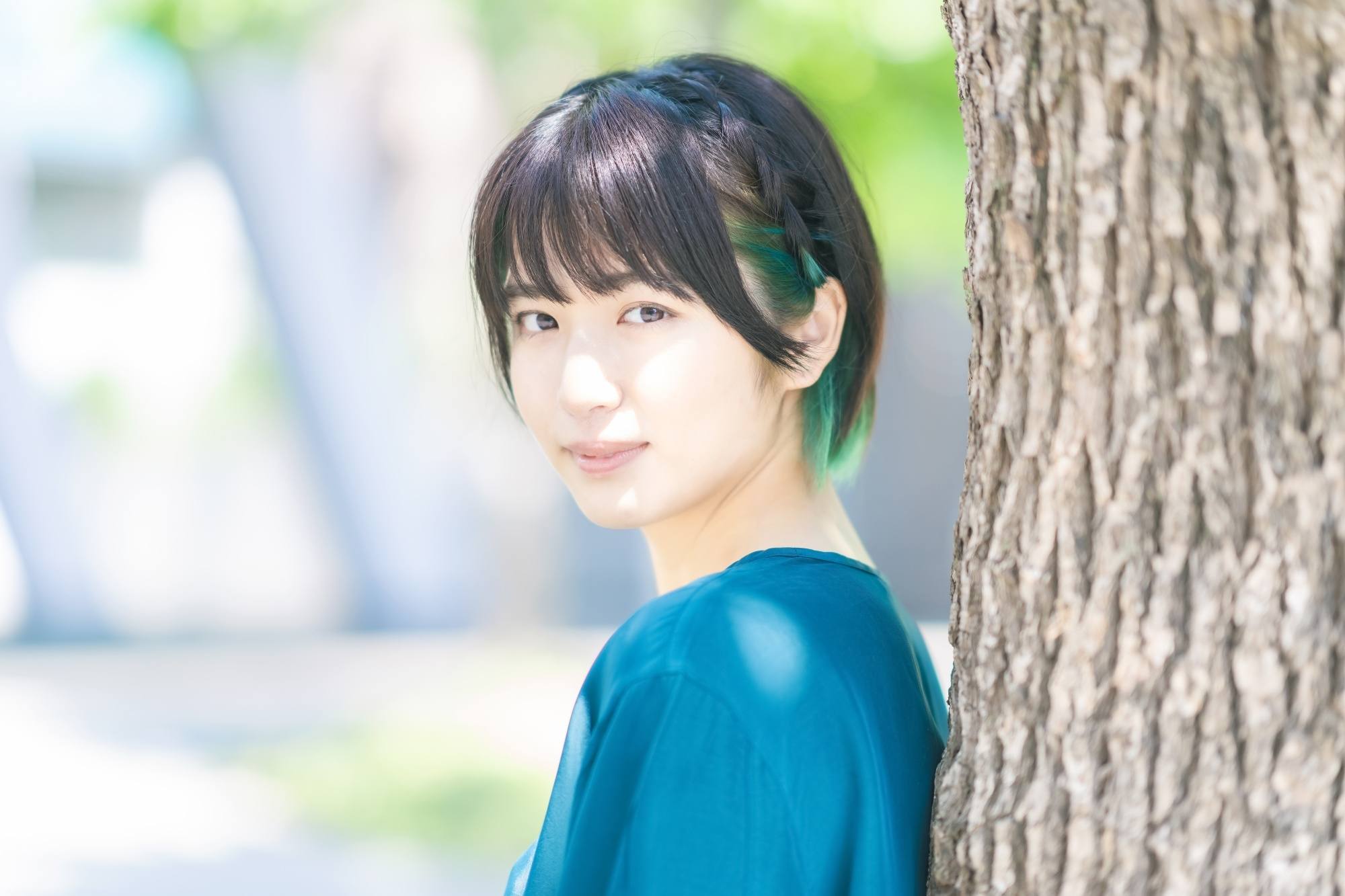 This type of fringe makes any hairstyle look fresh and trendy. And with textured ends, your bangs still look great even if they're already a bit long.
Now, picking out the best kinds of bangs for round face shapes is a breeze, especially if you're looking to get styles like the Korean bangs or even full bangs! So, tell us, which look is headed straight to your favorite list?
Prev Article
Next Article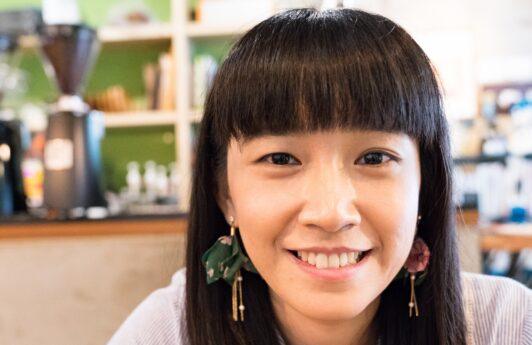 Article
How to Choose the Right Types of Bangs for Your Face Shape
Get to know the different types of bangs to determine the best one for your face shape.
See article