Vitakeratin
Vitakeratin makes keratin-beautiful, vitamin-nourished hair more accessible to every Filipina by offering expert salon treatment products at an affordable price. Vitakeratin Expert Salon Treatment is a Vitamin-infused, Keratin-powered treatment for everyday salon-beautiful hair. It is specially formulated with salon-treatment solutions, to give your hair the nourishment it needs. Each product is infused with a vitamin-oil combination that coats your hair with the daily boosted nourishment it needs and is powered with keratin that helps restore straightness and smoothness.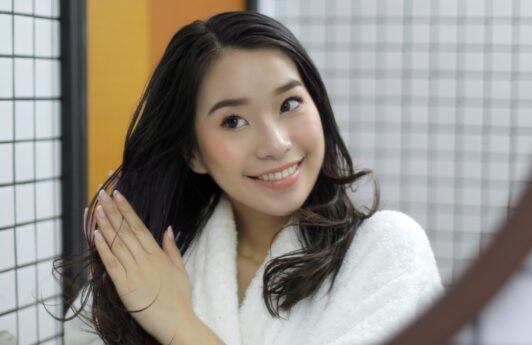 Article
Keratin Treatment at Home: Easy Steps to Get Salon-Quality Hair
No time to go to the salon? Go for a DIY keratin hair treatment. Here are the easy steps, and check out our keratin product recommendations.
See article