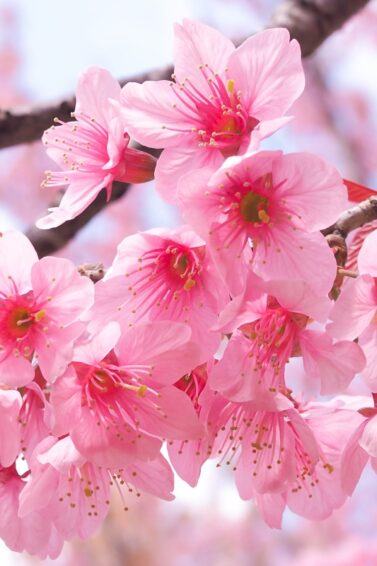 Trend Alert: Have You Tried Japanese Sakura Blossom Shampoo?
Learn more about how Japanese sakura blossoms can help give you fresh and radiant hair.
Sakura or cherry blossom is known for its pastel pink petals and dainty appearance. When you think of sakura, you imagine rows of cherry trees in Japan that signal the start of spring. The blossoming of sakura even calls for a celebration, and this is characterized by people holding picnics under the sakura trees to take in and admire their beauty.
Japanese sakura flowers, though, are more than tourist attractions and Insta-worthy subjects. They are widely used as ingredients in tea and sweets. They are also used in skin care because of their anti-aging properties. Sakura flowers even do wonders to your hair! Here are the reasons why cherry blossom is worth including in your hair care routine.
Benefits of Japanese Sakura for Your Hair
1. It makes your hair radiant.
Does your hair look dull and lifeless? Changing your shampoo can help fix that. Try the new Sunsilk Naturals Sakura & Raspberry Radiance Shampoo. Its formula that's made with Japanese sakura blossoms and raspberry extracts help bring out your hair's natural shine, leaving it radiant.
2. It gives your hair a sweet scent.
Want your hair to smell delicate and fragrant? Sakura does just that. And when combined with raspberry, you get a sweet and playful scent that makes your hair fresh all day.
3. It keeps your hair nourished and fresh.
Sakura and raspberry are rich in antioxidants, which are substances that fight free radicals and cell damage. On your hair, the effects of free radicals can manifest as dullness and an overall lifeless appearance. Using a shampoo that's formulated with sakura and raspberry can keep these free radicals in check, so you get hair that's fresh and radiant.
Ready to use cherry blossom for your hair? Get new Sunsilk Naturals Sakura & Raspberry Radiance Shampoo. Made with Japanese cherry blossom and raspberries, this shampoo deeply cleanses to give you fresh and radiant hair. It also doesn't weigh your hair down, giving you that gaan-natural feeling.
With fresh and #sakuradiant hair, you can face your day with great hair, boosting your confidence and helping you feel good about yourself. What's not to love?
For more updates, follow facebook.com/SunsilkPH/ and @sunsilkph on Instagram.
Prev Article
Next Article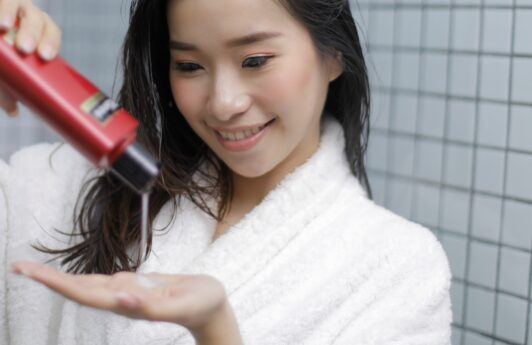 Article
What Are the Ingredients of Shampoo? We Break Them Down for You
Know what each ingredient of your shampoo does, so you can better understand how your shampoo works.
See article