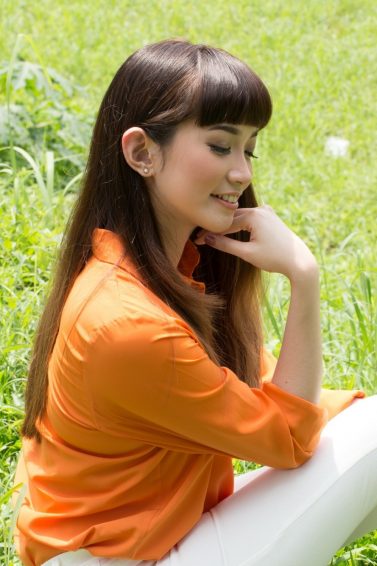 World Environment Day: Eco-Friendly Hair Products and Practices for Pinays
Check out these products that do wonders for your hair without harming the planet.
We are now more aware and more conscious than ever on how our actions affect the planet. We are now revisiting our everyday practices and making valuable changes in our lifestyle. Our hair care routines aren't isolated from this picture, that's why the switch to eco-friendly hair products is all the more important.
Good thing we now have shampoos and conditioners with eco-friendly ingredients and packaged in recyclable containers. Wanna know more about these? Read on to learn about different eco-friendly hair products you can use every day.
Our Fave Eco-Friendly Hair Products
These shampoos and conditioners have plant-based ingredients that do wonders to your hair. Make them part of your hair care routine.
1. For dry, frizzy hair
Combat pesky frizz by washing your hair with Love Beauty and Planet Argan Oil & Lavender Smooth and Serene Shampoo. Argan oil is known to have moisturizing properties, so this shampoo can be an excellent dry and frizzy hair remedy. And as you wash your hair, you also get to enjoy the fresh scent of ethically sourced French lavender for a calming shower experience. Follow it up with Love Beauty and Planet Argan Oil & Lavender Smooth and Serene Conditioner to maximize the benefits of this duo.
2 For unhealthy hair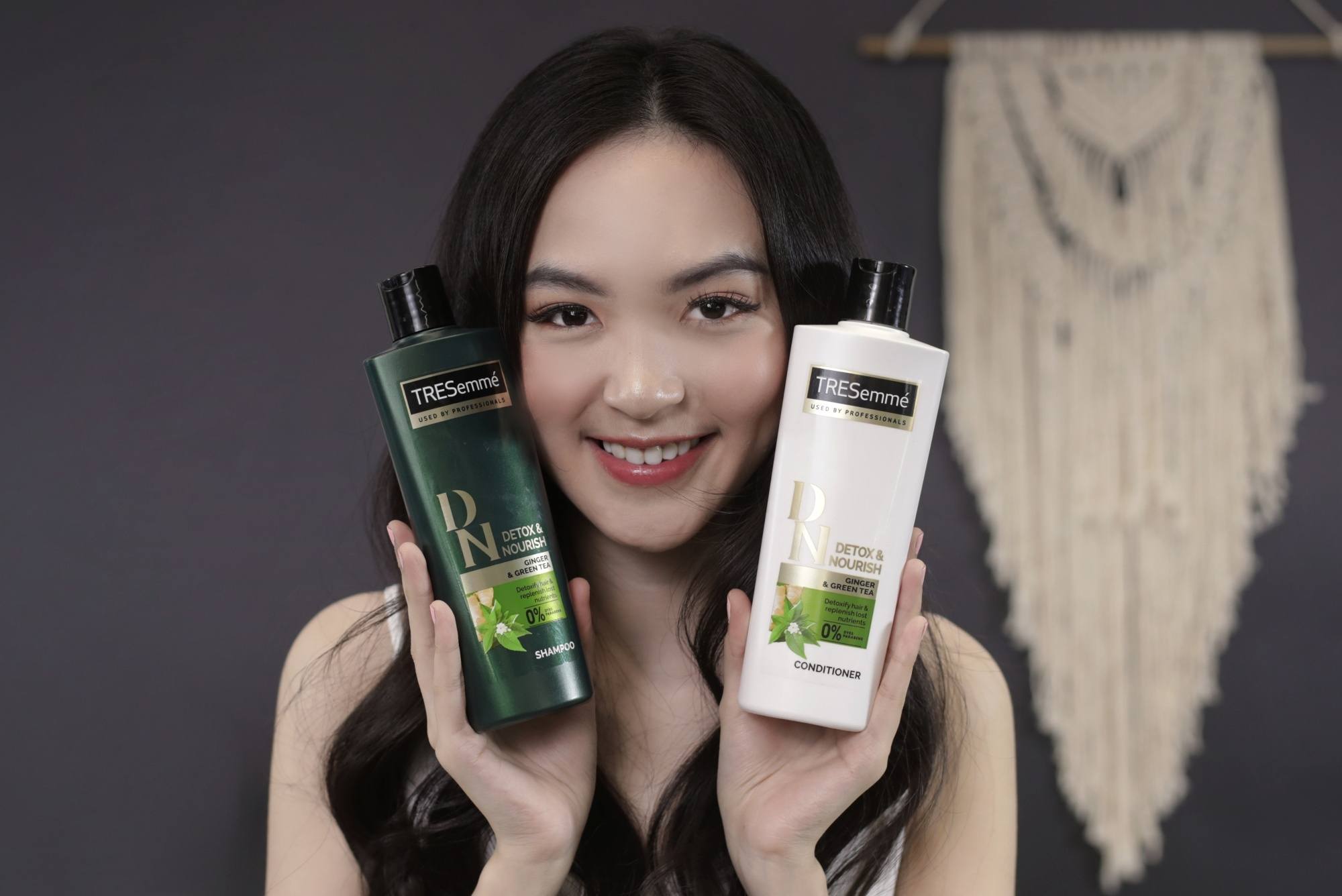 Does your hair look dull and lifeless? It may lack nutrients that are essential for its overall health. Revive your strands by using TRESemmé Detox & Nourish Shampoo and TRESemmé Detox & Nourish Conditioner. These products have natural ingredients such as ginger and green tea that help replenish lost nutrients in your hair. They also deep-cleanse your hair and scalp, so go wash your hair with this duo after a sweaty workout or a long day of commuting.
3. For colored hair
When you dye your hair, it can be difficult to find the right shampoo and conditioner. You need hair care products that can keep your hair soft and moisturized without damaging your hair color. Well, look no further because Love Beauty and Planet Murumuru Butter & Rose Blooming Color Shampoo has you covered. It can help maintain the vibrancy of your colored hair while keeping your strands soft, shiny, and well-moisturized. Use Love Beauty and Planet Murumuru Butter & Rose Blooming Color Conditioner as well to make sure that your colored hair retains moisture.
4. For greasy scalp
Here are eco-friendly hair products that can help detoxify your locks. Refresh your hair and gently cleanse your greasy scalp with Love Beauty and Planet Tea Tree Oil & Vetiver Radical Refresher Shampoo. Infused with Australian Tea Tree Oil, this shampoo helps wash away dirt particles and other impurities that are unhealthy for your hair. Its revitalizing scent—thanks to its vetiver aroma—can also give you a jolt of energy when you wash your hair. Use this shampoo with Love Beauty and Planet Tea Tree Oil & Vetiver Radical Refresher Conditioner to get clean, healthy hair every day.
5. For everyday freshness
Get clean, volumized hair with Sunsilk Naturals Watermelon Freshness Shampoo. It has a watermelon and mint formula that refreshes your hair. It doesn't leave your limp and sticky, so you don't have to worry about that malagkit feeling. It's perfect for staying fresh in a hot and humid climate like ours!
Eco-Friendly Hair Treatments at Home
Aside from store-bought eco-friendly shampoos and conditioners, you can also make your own hair treatments using items you may already have at home. Pamper your hair with these DIY treatments. Your hair will thank you as well.
1. Honey
No need to go to the salon to get some fresh highlights! Honey can naturally lighten your hair. Just create a mixture of four parts raw honey and one part water. Then, let it sit on your hair for an hour. What a sweet treat, indeed!
2. Coconut water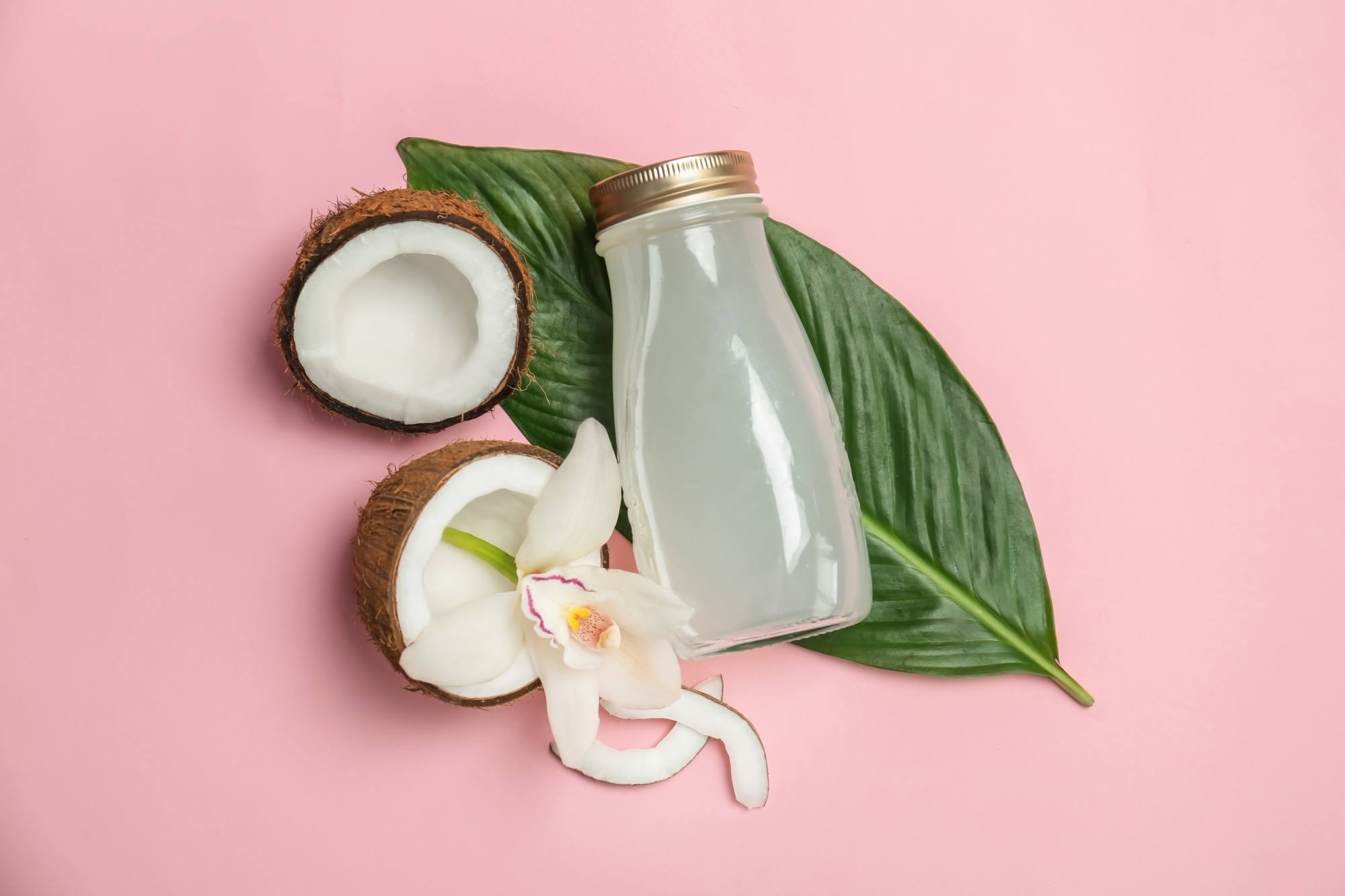 If you feel refreshed when you drink chilled coconut water on a hot day, imagine how it would be for your hair! Coconut water can also revive dry tresses and give your hair much-needed hydration. Simply massage the coconut water onto your hair and let your strands soak all the coco-goodness in!
3. Coconut oil
Coconut oil is great for your hair, too! It can help nourish the scalp to boost hair growth. It can even make your hair stronger, so if you notice a lot of strands coming off whenever you brush, it's probably time for you to treat your hair with a coconut oil mask. Just apply a small amount (1/4 teaspoon more or less, depending on your hair's thickness and length) on your hair and leave it on for a couple of hours (or overnight if you want an intensive treatment). Then, rinse it and say hello to healthier hair.
4. Aloe vera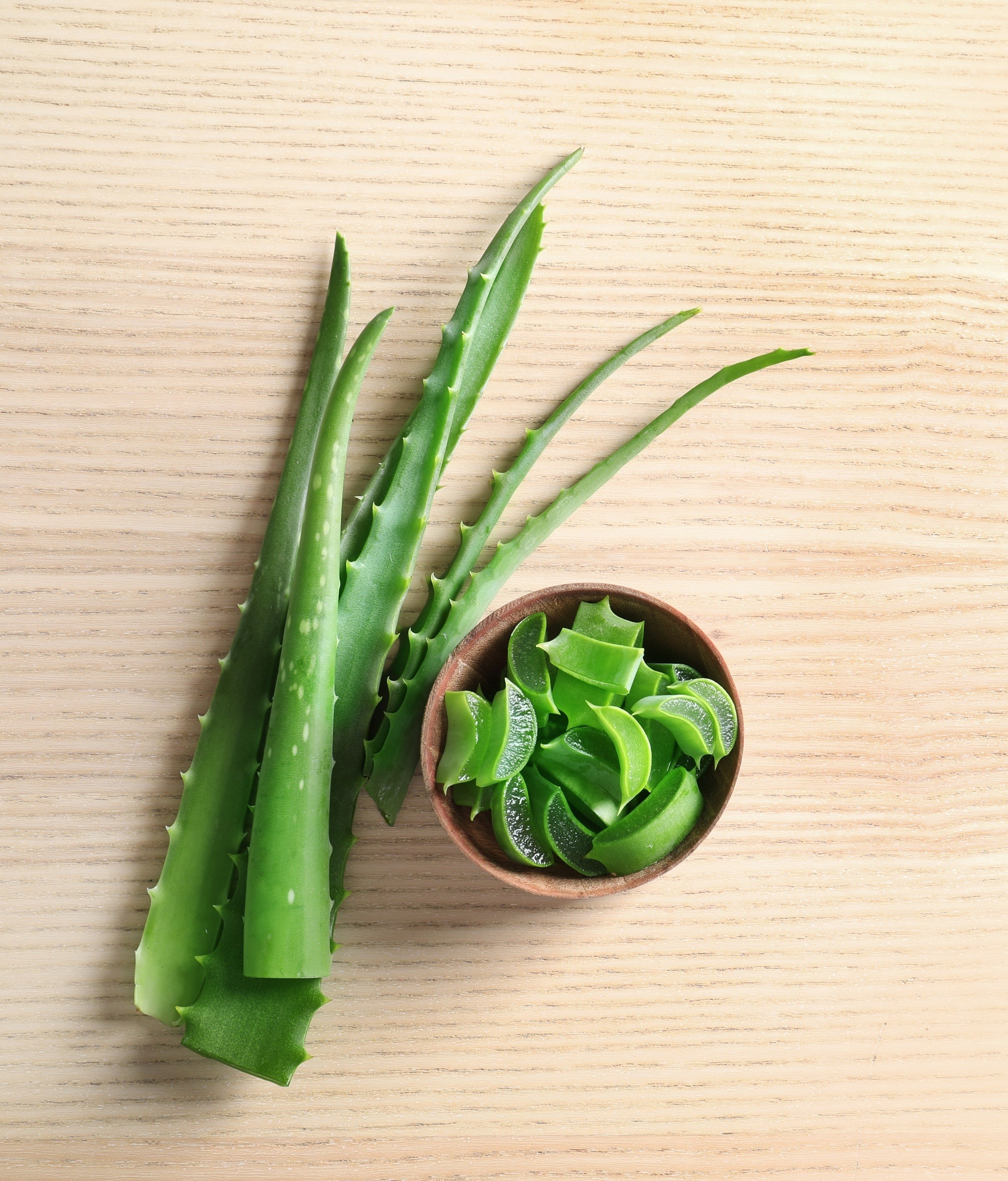 Aloe vera is a popular natural remedy for hair and skin problems. It helps make your hair grow, strengthens strands, and even calm itchy scalp. If you want to use aloe vera for your itchy scalp, simply get an aloe leaf from your garden and squeeze the fluid on your scalp. Apply it as you would an ointment or a gel.
5. Rice water
No need to throw your hugas bigas, because it's good for your hair! Rice water has been used historically to improve hair growth, reduce split ends, and help hair recover from damage. Just let the rice water sit for 12 to 24 hours. Then, massage it through your hair after you shampoo.
More Eco-Friendly Practices
Switch to a greener lifestyle now by following these easy tips.
1. Upcycle old bottles.
Instead of throwing away your used bottles of shampoo and conditioner, give them a new life and purpose by upcycling them. Turn them into pretty vases, planters, makeup brush containers, or even pen holders. They're durable, and they will definitely look great on your dresser, desk, or side table.
2. Use a coin-sized amount of shampoo and conditioner.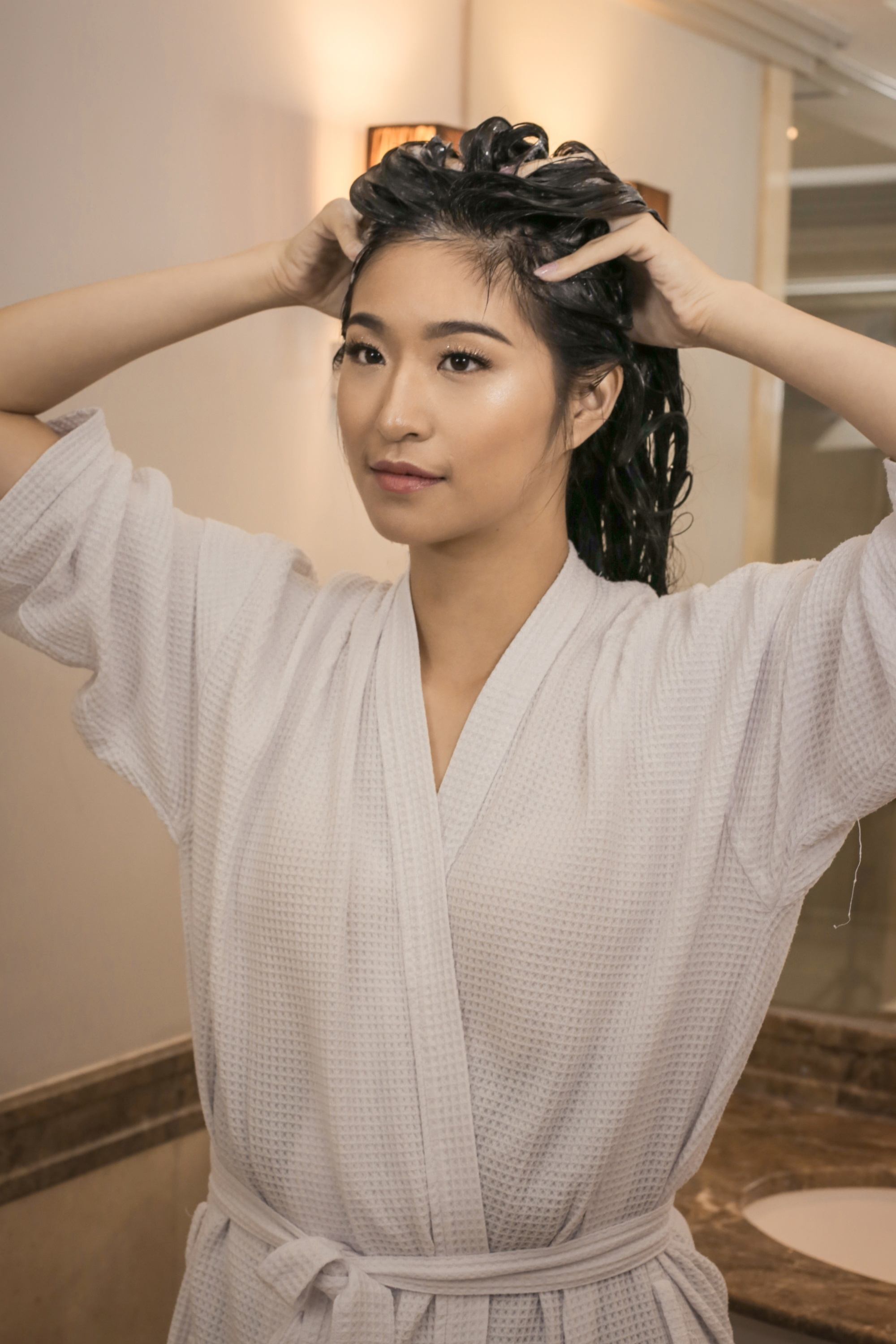 Putting a lot of shampoo and conditioner on your hair won't make it any cleaner. You'll just end up using a lot of water to rinse them off. To help conserve water, just apply a coin-sized amount of shampoo and conditioner on your hair when you wash it. You'll also let one bottle last longer, reducing your trips to the supermarket to buy new ones.
3. Turn off your shower when not in use.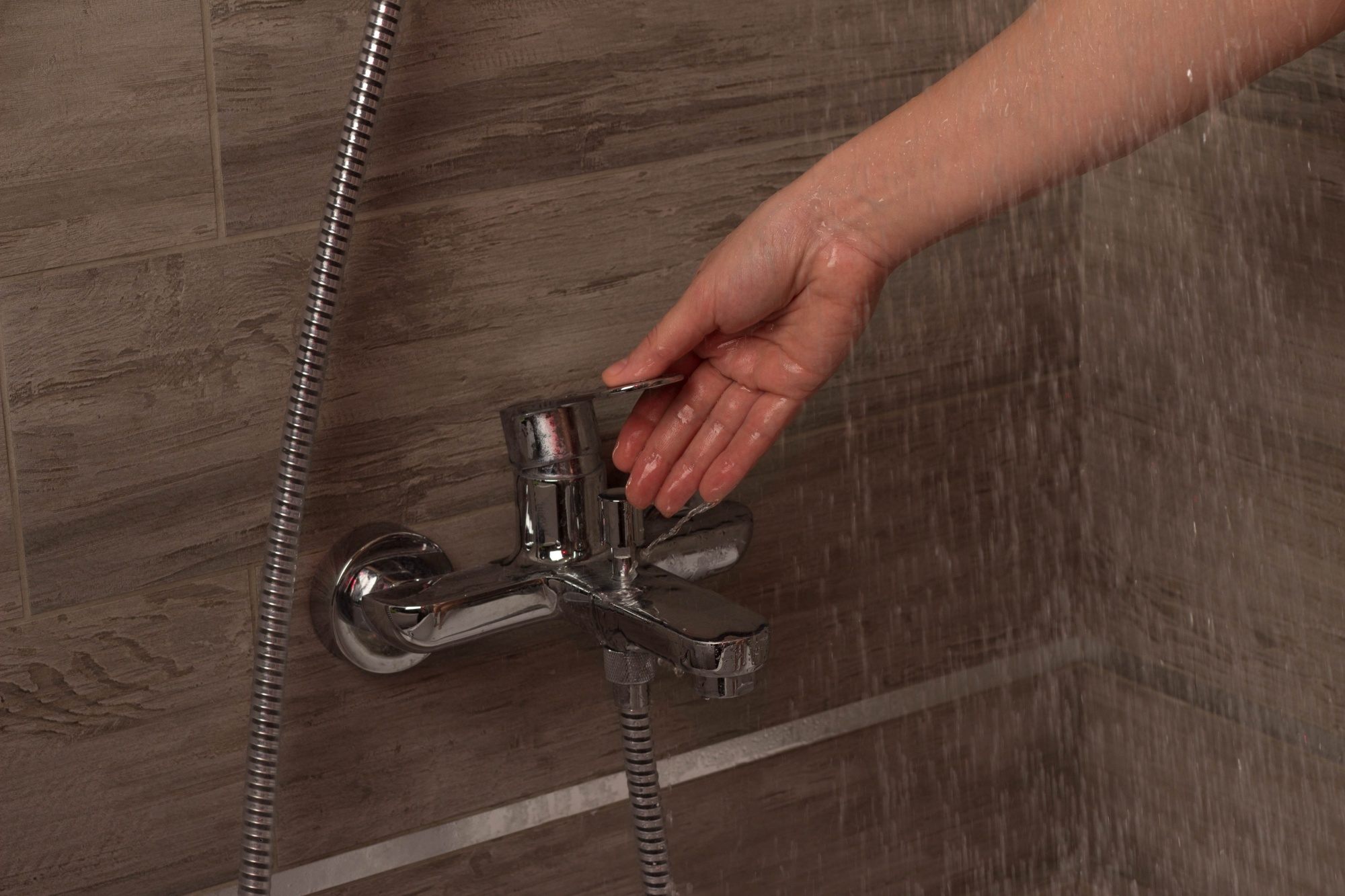 This sounds very basic, but sometimes, we are guilty of letting the shower run while we shampoo our hair or scrub and soap. According to the Department of Environment and Natural Resources, around 160 billion cubic meters of water per year is already lost because of leaking pipes and water not caught by irrigation areas. Don't add to this wastage by leaving your showers and faucets on.
4. Participate in the global movement to save the planet.
Be informed and get involved! You can join various organizations that help protect the environment and advocate sustainable living. Donate to causes and fund-raising activities that aim to protect forests, wildlife, oceans, and other aspects of nature. Also, spread the correct information so more and more people can participate and do their part in saving our planet.
With all these eco-friendly hair products and green practices, it shouldn't be difficult to switch to a lifestyle that also cares for the planet.
Prev Article
Next Article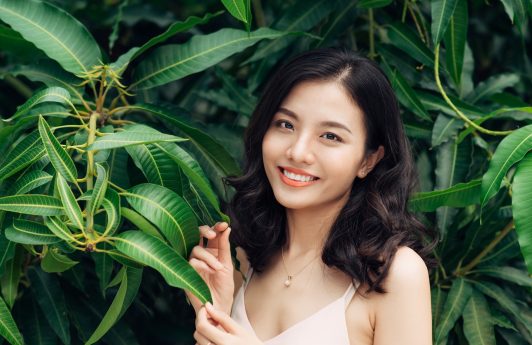 Article
Hurry! Get Naturals Range Discounts at Watsons
Enjoy these great deals until July 17, 2019!
See article