Best Hair Softening Shampoos For Your Every Need
We've all daydreamed about it — having hair so soft that you can't help but want to touch it and just flaunt it all day long. But as we get older, more and more elements and other causes factor in our hair becoming drier, rougher, and duller. Be that as it may, bringing back your luscious soft hair can be as easy as choosing the right hair softening shampoo. If you've been dealing with dry and rough hair for some time now, then you're in the right place because we're giving you our roundup of the best hair softening shampoos you can try now.
Do you need a hair softening shampoo?
Before we dive into our recommendations, it's best to verify whether you actually do need a hair softening shampoo.
So how would you know? One of your first indicators is how it feels when you run your fingers through your hair. If the texture is somewhat close to how the bristles of a broom feel to the touch, then you have rough hair that needs a hair softening treatment. Another indicator would be having unmanageable, frizzy hair. This is more evident when you notice your hair drying up quickly after you shower and the strands seem to take a life of their own. This means that your hair lacks proper moisture to keep it soft and smooth.
So what causes this kind of hair texture in the first place? It can be a mix of a number of causes, which can include environmental and lifestyle factors. Environmental factors can include living in a dry and hot climate and having lots of direct exposure under the sun. On the other hand, lifestyle factors involve some habits we're all guilty of such as washing hair too often and with drying shampoos, frequently treating your hair with chemicals like bleaching or hair dyes, regularly blow drying your hair, and using other heat styling tools like curling irons and straighteners.
If you can relate to any of these causes, then you need to look into hair softening treatments at home in the form of these shampoos that can transform your hair with consistent use.
Top 10 Picks for the Best Hair Softening Shampoos to Try Now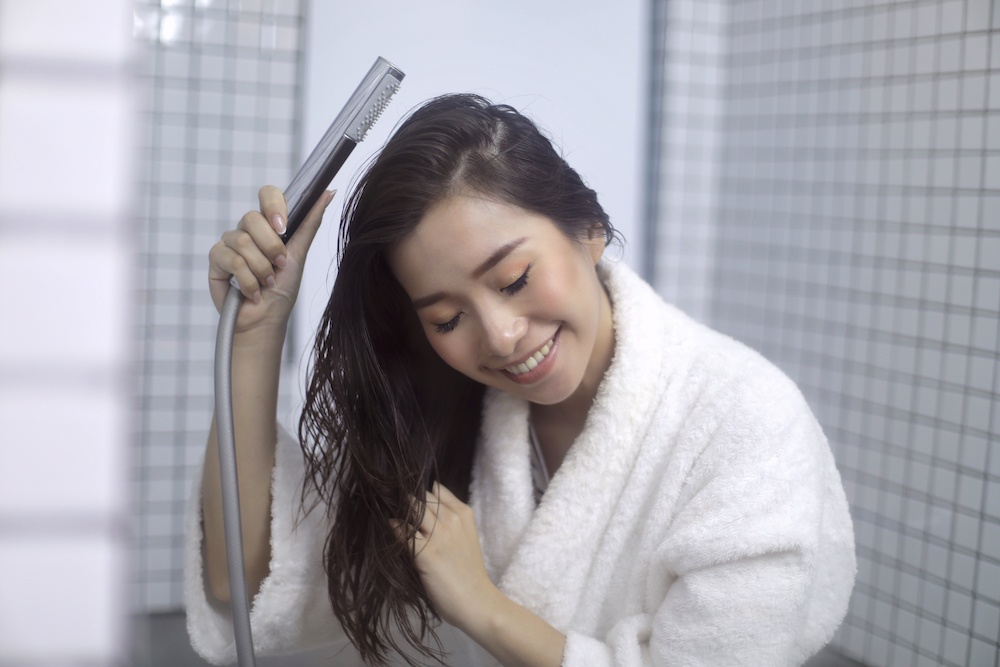 Best Hair Softening Shampoos for Dry and Rough Hair
Dove Amino Restore 1 Minute Serum Shampoo
If you have extremely dry and rough hair, then we recommend using Dove Amino Restore 1 Minute Serum Shampoo. This specially formulated shampoo from Dove has amino-serum capsules that go deep into your scalp and nourish it from within. With each wash, you'll notice your hair getting softer, less frizzy, and so much smoother.
TRESemmé Keratin Smooth Shampoo
In treating dry hair, you'll most likely encounter 'keratin' a lot. This is because keratin is an amazing ingredient in providing the nourishment that your hair needs. This is why TRESemmé Keratin Smooth Shampoo is on our list because of how it gives your hair all the benefits of keratin treatment: calms frizz, detangles your locks, adds shine, smoothens your hair, and tames flyaways.
In addition, one the key benefits of a keratin conditioner and shampoo is that it gives you salon-quality hair softening treatment at home. It comes as no surprise that this is considered the #1 keratin treatment shampoo in the Philippines.
Best Hair Softening Shampoo for Damaged Hair
TRESemmé Total Salon Repair Shampoo
Speaking of salon-quality treatment at home, TRESemmé Total Salon Repair Shampoo also gives you that and more thanks to its macadamia oil and ionic complex. Using this hair softener for coarse hair consistently can even repair up to 2 year's worth of damage. If you think as though your hair needs a bit more rescuing and recovery, then this shampoo is the one to beat.
VO5 Revive Me Daily Shampoo
A great all-around shampoo is VO5 Revive Me Daily Shampoo. If you expose your hair under the sun a lot or perhaps came from a beach trip that dried out your hair, then this shampoo can bring back the softness that you want. It's lightweight and can be used for all hair types as well.
Best Budget-Friendly Hair Softening Shampoos
Sunsilk Smooth and Manageable Shampoo
No need to worry if you're on a budget. You can still get premium treatment with Sunsilk Smooth and Manageable Shampoo. This shampoo by Sunsilk has five flower essences that can make your hair five times smoother, especially if you've been dealing with frizz and roughness. This also works well with wavy hair to make it more manageable and softer with every wash. On top of that, this one gives you such a fragrant aroma that's great for boosting your mood with every wash.
Sunsilk Damage Reconstruction Shampoo
If your has gone through various salon treatments like bleaching, rebonding, or hair color, then Sunsilk's Damage Reconstruction Shampoo is a great affordable choice. Consistent use of this shampoo can help in reconstructing the damage caused by these treatments to give you softer and more nourished hair.
Best Organic Hair Softening Shampoos
Love Beauty and Planet Argan Oil & Lavender Smooth and Serene Shampoo
Looking for a more organic and eco-friendly option? Love Beauty and Planet Argan Oil & Lavender Smooth and Serene Shampoo has ethically sourced ingredients such as argan oil and lavender, both of which work amazingly well in calming frizz and nourishing your dry and rough hair. On top of that, the lavender scent also does wonders in keeping you calm and relaxed.
Love Beauty and Planet Coconut Oil & Ylang Ylang Hope and Repair Shampoo
Another eco-friendly option from Love Beauty and Planet is the Coconut Oil & Ylang Ylang Hope and Repair Shampoo gives your hair the TLC it deserves. Coconut oil is a favorite ingredient because of its deep moisturizing properties. Using this shampoo frequently can nourish your hair back to health, especially from excessive damage. You'll say hello to softer, beautiful hair in no time!
Best Hair Softening Shampoo for Men
Dove Men + Care Refreshing Clean Shampoo
Here's something for the guys. This Refreshing Clean Shampoo by Dove Men provides deep hair cleansing while keeping you feeling fresh with every wash. Dove is known for its moisturizing shampoos and this one's no exception. With consistent use, you'll be able to see softer hair that leaves you feeling "presko" as well.
Best Hair Softening Shampoo for Colored Hair
Love Beauty and Planet Murumuru Butter & Rose Blooming Color Shampoo
One of the main causes of having dry and rough hair is getting it colored time and time again. The key in keeping your hair soft is by making sure that you give it some time to recover in between coloring and more importantly, by using a specially formulated shampoo meant for colored hair like this Murumuru Butter & Rose Blooming Color Shampoo by Love Beauty and Planet. The murumuru butter helps in keeping your hair shiny and moisturized, making your colored hair softer and more vibrant than ever.
What's the Best Hair Softening Shampoo?
All it takes to get softer hair is finding the best hair softening shampoo for you and matching it with consistency based on your everyday habits. Make it a point to be aware of your hair care habits and you're well on your way to softer, more luscious, and beautiful hair. 
Prev Article
Next Article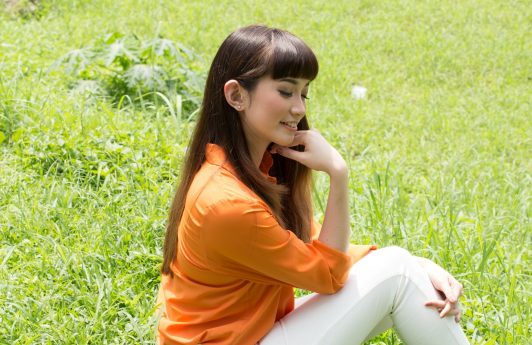 Article
World Environment Day: Eco-Friendly Hair Products and Practices for Pinays
Check out these products that do wonders for your hair without harming the planet.
See article