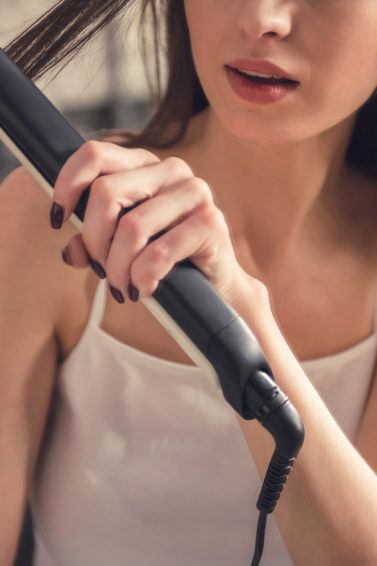 Awesome hair styling products you'd want to stock up on for a better hair game in 2018
How about taking time to style our hair more this year, yeah? Let's all have fun creating new hairstyles with products that have serious styling credentials! 
It's gonna be a gorgeous year for us and our hair, ladies! Let's make 2018 the year when we give up our (signature) basic ponytail hairstyle and actually pick up the hair brush to create something more imaginative! We promise we'll have the bases covered (don't we always?): inspirational galleries, hair tutorials, styling tips and techniques, and to make sure you've got exactly what you need to nail all the beautiful hairstyles we'll be gifting you with, we put together a list of awesome hairstyling products that you should stock up on! If you are to perfect some cool and stylish 'dos, make sure you never run out of these!
All the hairstyling products you need for fabulous hair
Great styling products are the foundation of a fabulous hairstyle, so make sure yours don't let you down! Give these ones a try and get ready to style and have fun!
Prev Article
Next Article
Gallery
Night time hair care routine to de-stress your tresses before going to sleep
Get used to this night time hair care routine to give your precious tresses some love.
See article