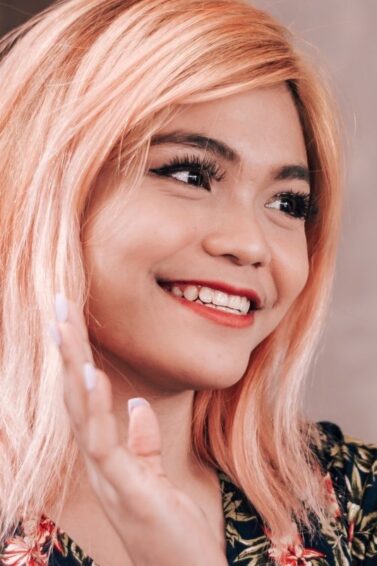 Washing Hair After Coloring: Everything You Need to Know
Should you wash your hair after coloring? Our experts weigh in and give you pointers.
Is there a better feeling than walking out of the salon with a freshly dyed 'do? We thought not. Whether you've opted to lighten, brighten, or darken your hair, newly–colored hair always puts us in a good mood. But what about washing hair after coloring it? Many often wonder: "Should I wash my hair before I color it?" Or, "How long should I wait to wash my hair after coloring?" No one wants to ruin their fresh color because they were too eager to wash their hair.
Ultimately, the goal when looking after dyed hair is to keep your color looking as fresh as possible. Francesca Rapolla, an expert from the Research and Development team at Unilever, weighs in on the topic. "The best way to do this is by using special products formulated for your specific hair color and needs," she recommends.
So, whether you've bleached your hair blonde or are sporting a rich, vibrant hue, there are some universal after-care tips and products you must use. Here's what you need to know about washing hair after coloring.
How to Wash Hair After Coloring
How long should you wait to wash your hair after coloring?
As Francesca points out, your hair will usually be washed as part of the dyeing process; so if possible, don't re-wash it as soon as you get home. However, if you do have to jump in the shower ASAP, it won't make an impact on the vibrancy of your color. Phew!
Francesca adds, "There is no specific time you should wait to wash your hair after getting it colored."
What should you do to keep your hair color from fading?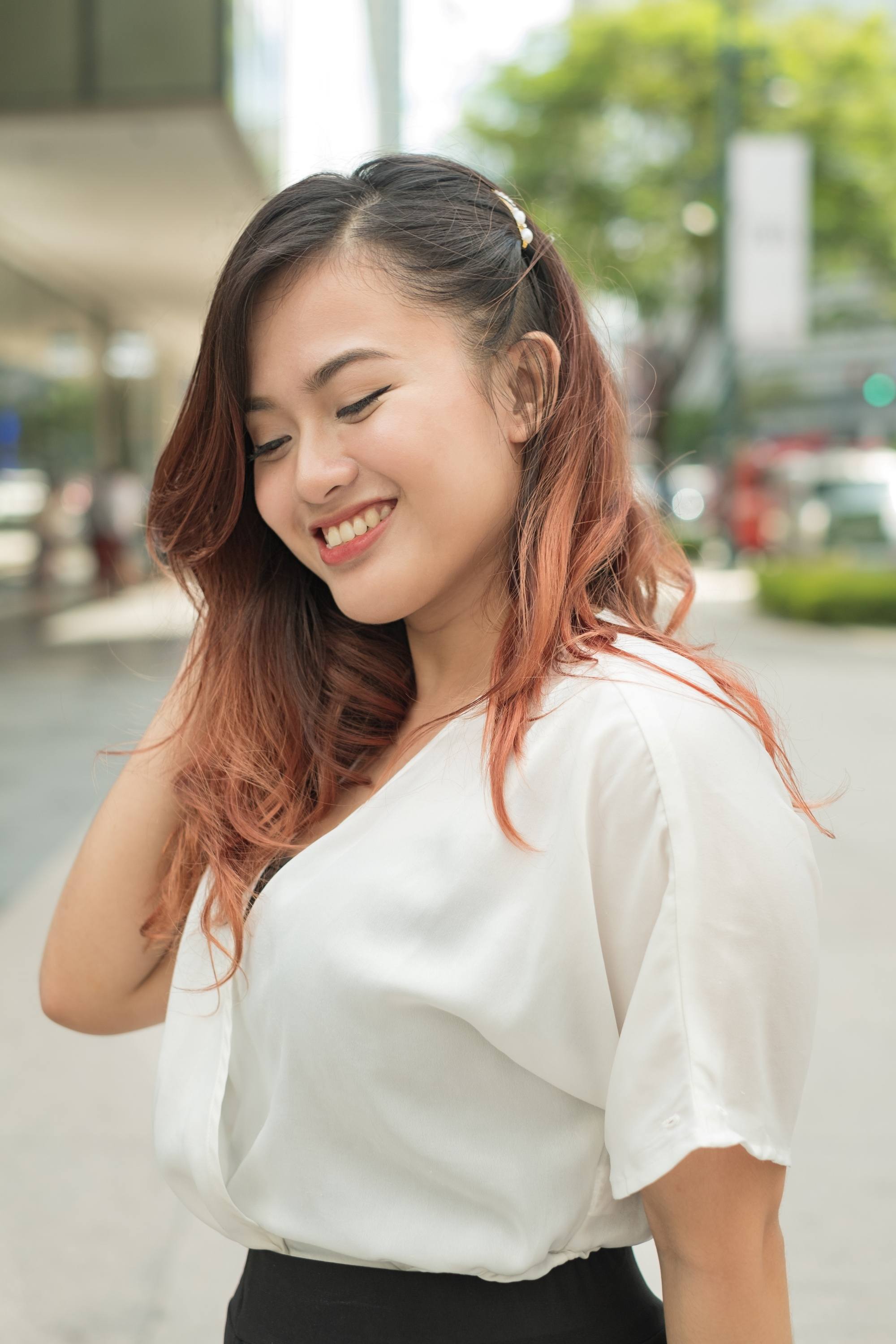 Contrary to popular belief, sulfates and parabens are not the cause of color-fading. "The worst enemy of color is actually the combination of water and damaged hair. Scientific tests have proven that washing your hair, regardless if the product has sulfates or not, will lead to color fading," explains Dani De Leon, Unilever's Research & Development Lead for Hair.
This is because when you color your hair, the hair cuticle, which protects the outer layer of your hair, gets damaged to allow the new hair color to come in. This leaves cracks and gaps on the surface of the hair. When you wash your hair, water seeps through these cracks and gaps and wash away your new hair color, leading to fading.
Therefore, to protect your hair from color-fading, you need to use products that act as a barrier between your colored hair and water. We recommend TRESemmé Pro-Color Series Color Radiance Shampoo and TRESemmé Pro-Color Series Color Radiance Conditioner.
This duo is equipped with an anti-fade, color-lasting technology, which works by creating a waterproof film that coats and binds to your hair fibers to seal in and lock the color in each strand. This way, your hair color lasts for twice longer. TRESemmé Pro-Color Series Color Radiance Shampoo and TRESemmé Pro-Color Series Color Radiance Conditioner also have jojoba oil to keep your hair moisturized and shiny.
How often should you wash your colored hair?
If this is the first time you've dyed your locks, you might need to adjust your  washing routine. This is to make sure you're not over-washing your hair. Hair that's dyed with a lot of pigment can look more faded the more you wash it. If possible, try to only wash it every other day at most, or, ideally every two to three days.
So, should you actually wash your hair before coloring? If you're bleaching your roots, the answer is no. The natural oils in your hair can actually protect the scalp during the dyeing process. In general though, as Francesca points out, "you should always follow the set instructions of whatever particular dye you are using." It is also recommended to go to a reputable salon and have professionals handle your dye job with utmost care.
Whatever color you've opted for, it's important to think about your hair texture when creating a washing schedule. Curly hair tends to be drier than other types so if you have dyed your curly hair, it may be best to only wash them once a week.
Fine hair, on the other hand, may need to be washed up to every other day. This is due to the natural buildup of sebum and oils in the hair that can weigh it down and make it appear flat.
Do hot showers make your hair color less vibrant?
Yes, they can. According to Francesca, "hot water opens up the hair cuticle possibly making more color leach out." In contrast, cold water tends to "seal" the cuticle.
It's best to simply be aware that the more time you rinse colored hair under hot water, the more it can lose its vibrancy. As such, giving the hair a quick blast of cold water or placing a shower cap over your hair after it's been washed are two ways to protect colored hair.
The Complete Colored Hair Care
Choose the right hair products.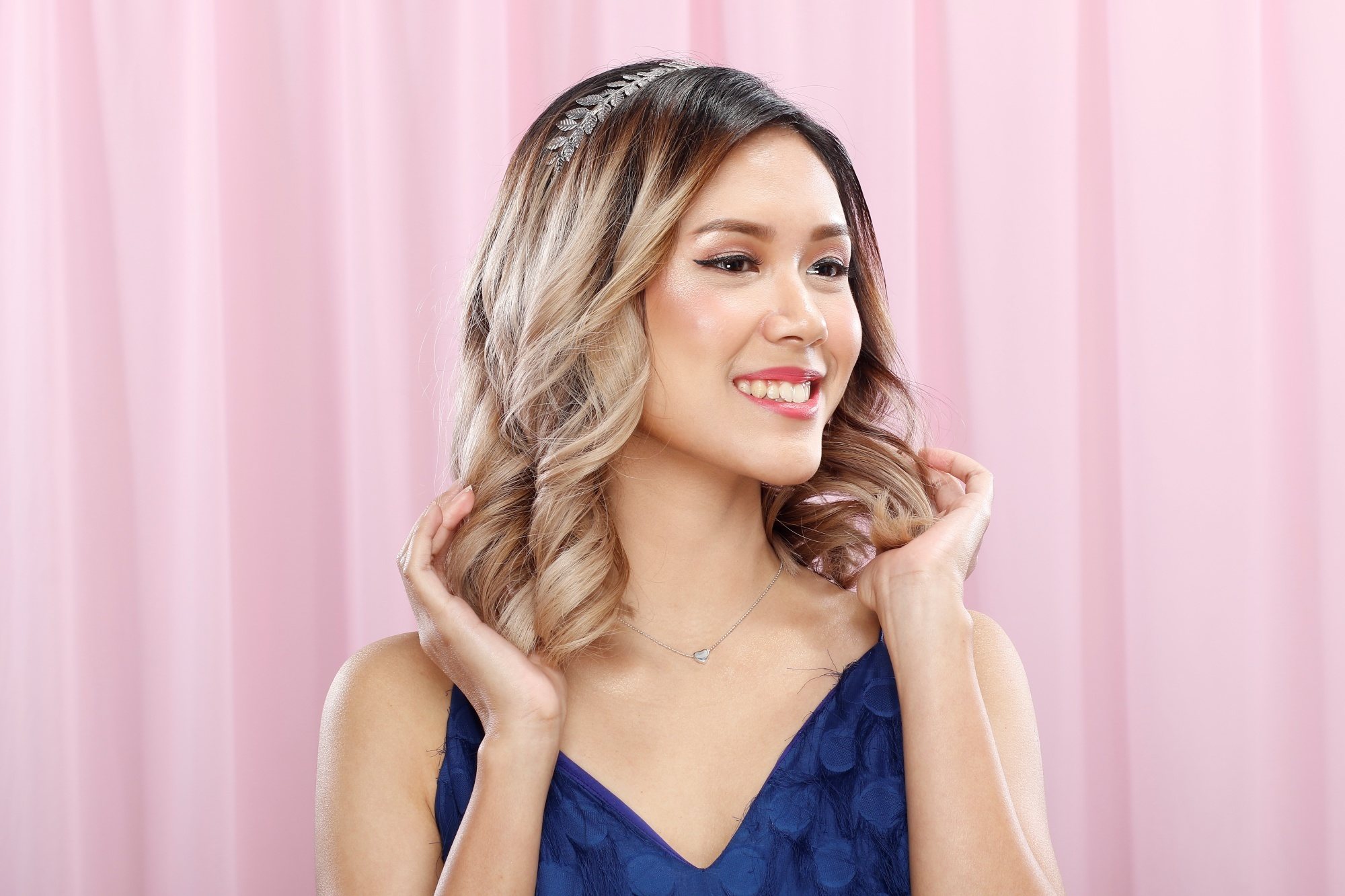 When you dye your hair, you should also make changes to your hair care routine and switch to a shampoo-and-conditioner duo that's designed for colored hair. Certain products are designed to recreate the protective barrier that has been broken down during the dyeing process. And when you have your hair bleached, you should also choose products that can help keep your hair from turning brassy.
Dani explains that this is especially true for Filipina hair. "Blonde shades easily turn to rusty orange. The science of that is that our hair has so much natural black pigment that over time, blonde or bleached hair becomes brassy or orange," she explains.
To prevent this, we recommend using a purple shampoo like TRESemmé Pro-Color Series Blonde Brilliance Shampoo and complement it with TRESemmé Pro-Color Series Blonde Brilliance Conditioner.
This pair has a purple formula to neutralize brassy tones and counter yellow discoloration. This way, you get to enjoy blonde and bleached hair colors in for longer. This shampoo-and-conditioner duo also has jojoba oil to moisturize your hair.
Add a moisturizing mask into the mix.
As coloring is a chemical process, it can leave your hair looking and feeling a little dry. This can also affect the overall vibrancy as moisturized hair will reflect light better, giving your hair a shiny surface.  Keep your hair in its best condition by using a deep conditioning hair mask at least once a week.
Editor's tip: Try TRESemmé Keratin Smooth KERA10 Smoothing Mask. It has KERA10 Protein Complex that can go up to 10 layers deep into your hair to nourish it and help repair damage. It also gives your hair 10 salon benefits in one wash, and these include making your hair soft, smooth, and shiny, as well as offering heat protection and long-lasting fragrance. 
Protect your colored hair from the sun.
Spending too much time in direct sunlight can cause your color to fade. Your best course of action? Whenever you're going outside, make sure to wear a hat or cover your hair with a head scarf to protect your hair from the rays of the sun.
Also, when you go for a swim, always wash your hair afterwards (of course, using a shampoo and a conditioner designed for colored hair). Chemicals found in most pools, like chlorine, can leave the hair looking and feeling brittle.
Minimize heat-styling.
As colored hair is already damaged, exposing it to the heat of a curling iron or hair straightener can damage it even further. So, refrain from styling your hair with heated tools frequently. And when you do, always use a heat protectant. 
Look whose color is poppin'! With these tips, you'll be able to rock your beautiful hair color for a long time.
Prev Article
Next Article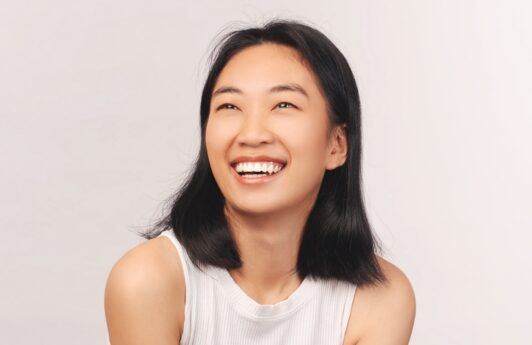 Article
Hair Care Hacks When You Can't Wash Your Hair
The world seems to stop when the water supply gets cut. You can't cook, clean, and shower. Check out these hair care hacks to help keep your tresses clean and fresh when you have to skip a wash or two.
See article