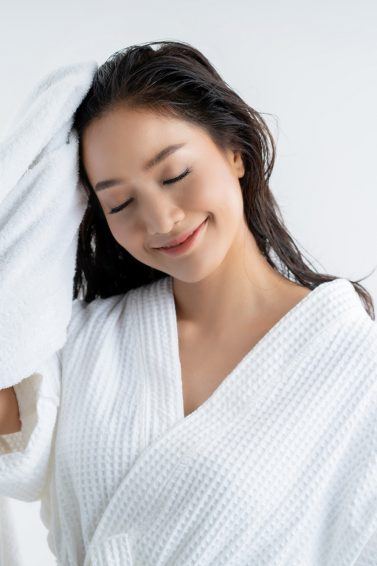 How Often Should You Wash Your Hair?
It's not a one-size-fits-all situation.
Experts say there's no single answer to how often you should wash your hair. For the average person, every other day or every two to three days without washing is generally fine. However, if your hair is visibly oily, the scalp is itching or you're experiencing flaking, then it's definitely time to shampoo.
Some people with dry hair or curly hair can wash much less frequently without having any problems. If your hair has undergone keratin treatment or you have a blow-out, you may not need to or want to wash more than once a week as it can put even more stress on your hair.
What Happens If You Wash Your Hair Too Much?
Over-washing, especially with deep cleansing shampoos, can strip hair of the natural oil it needs to stay healthy, especially when combined with chemical treatments or hairstyles. Hair that is completely free of its natural oil can feel coarse. It also looks dull and is difficult to style. Because of this, some people ditch shampoo and simply rinse with water or wash hair with just conditioner instead.
Oily hair gets a bad rap, but the sebum your scalp produces is vital to healthy, shiny hair. How much oil you produce depends on your age, genetics, sex, and environment. Straight and thin hair needs to be washed more frequently than curly or wavy hair because it gets greasy more quickly. On the other hand, if you have tight curls or textured hair, you should wash their hair no more than once a week or every other week.
How to Wash Different Hair Types
There are different ways to wash your hair depending on your hair type. Here they are.
1. Thin, Fine Hair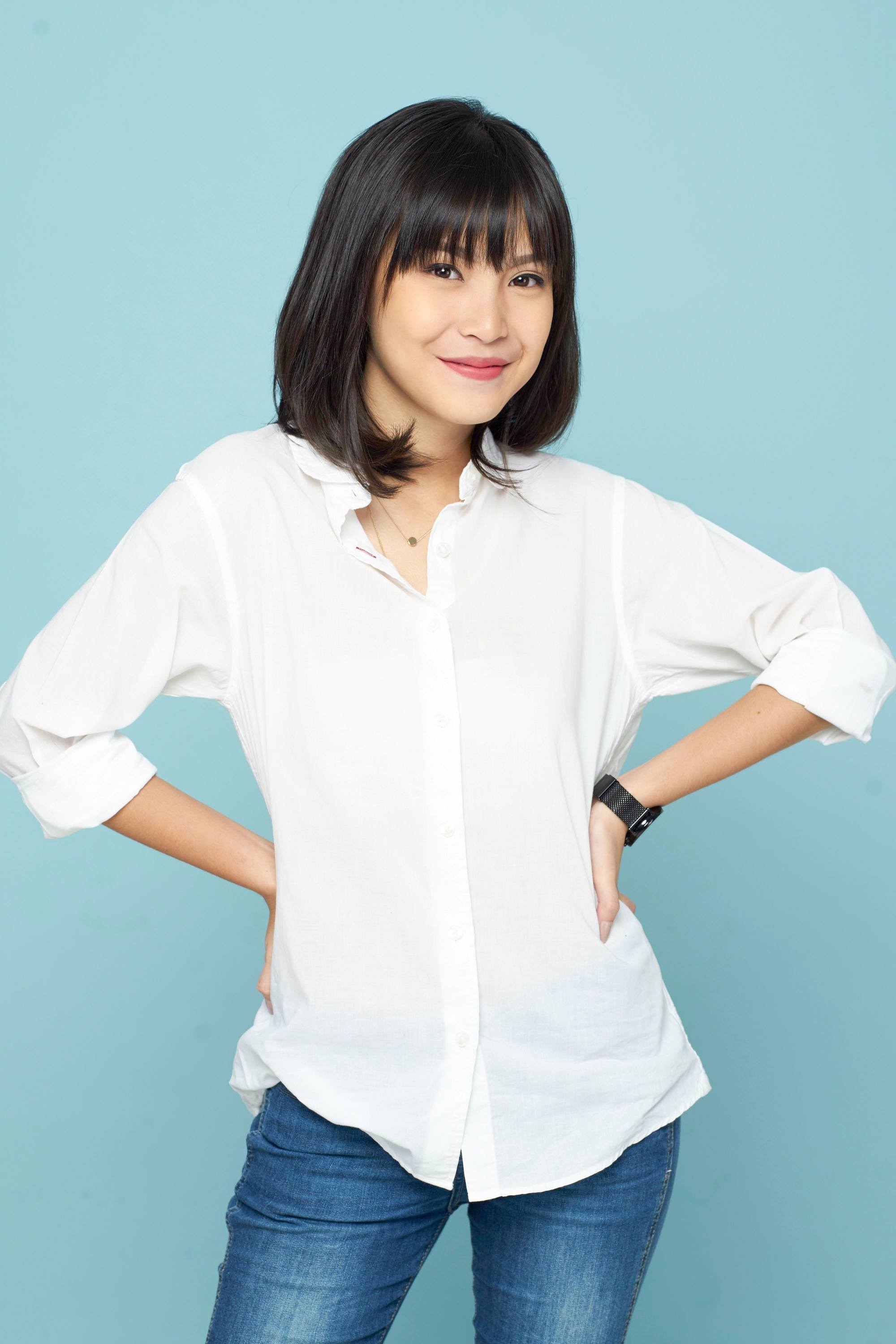 Fine hair can easily feel weighed down by too much oil. To make sure your fine hair stays clean without stripping off its natural oil, wash it every other day or every three days if you can. Going much longer than that can leave your hair falling flat and limp, not to mention greasy.
Editor's tip: Keep your fine hair from getting limp and sticky with Sunsilk Naturals Watermelon Freshness Shampoo. With watermelon and mint formula, this shampoo cleanses your hair and leaves it fresh and volumized. 
2. Thick, Straight Hair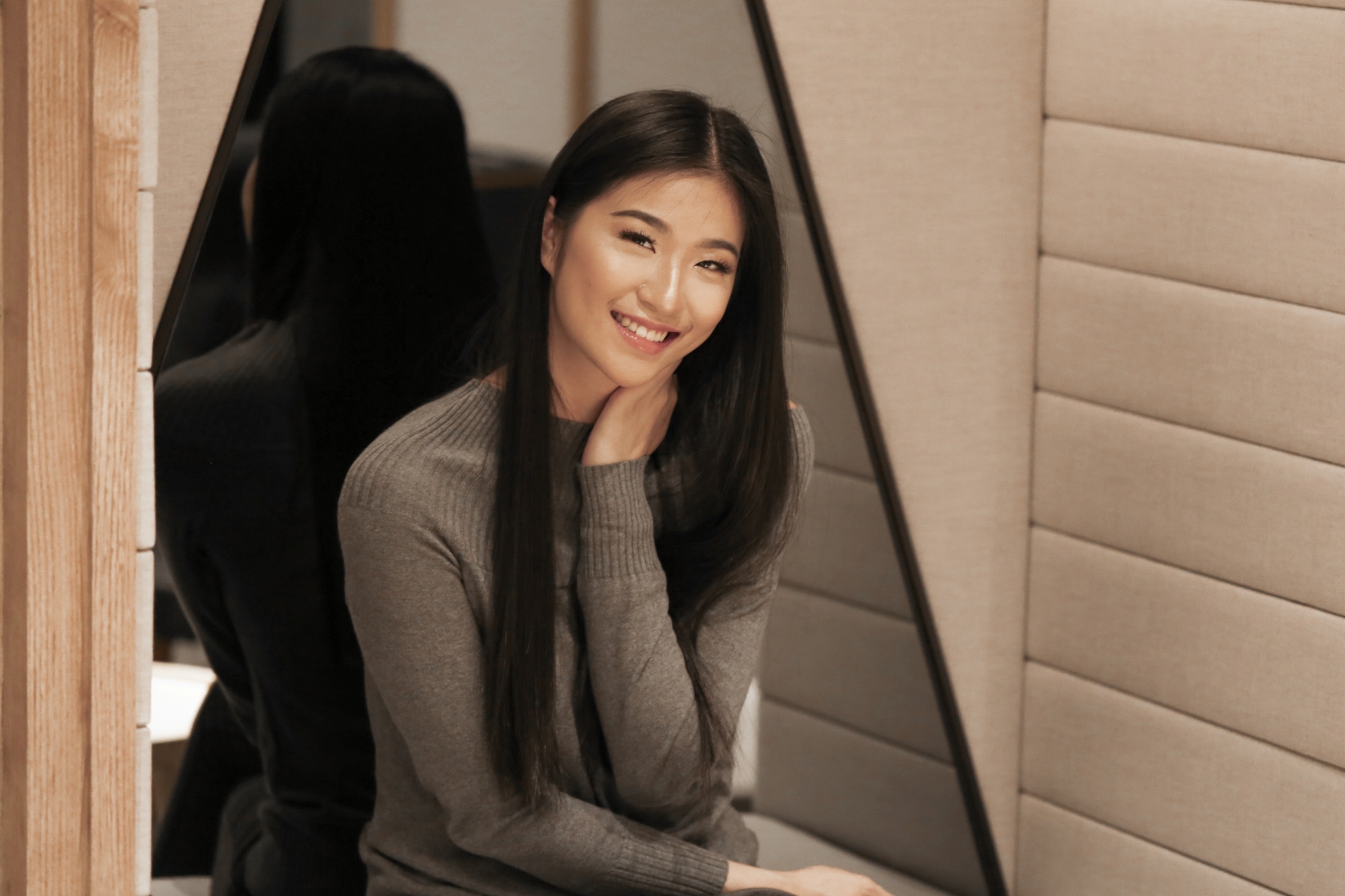 Straighter hair types tend to get oily faster because the oil can easily move down the hair shaft. Thick, straight hair can usually start to look oily on the second or third day. Just like with thin hair, you need to wash your straight hair with a shampoo-and-conditioner duo that helps keep it moisturized and shiny without weighing it down.
Editor's tip: Keep your straight hair sleek with TRESemmé Keratin Smooth Shampoo and TRESemmé Keratin Smooth Conditioner. These products calm rebellious frizz, help detangle your hair, add shine, tame flyaways, and make your hair smooth. 
3. Wavy Hair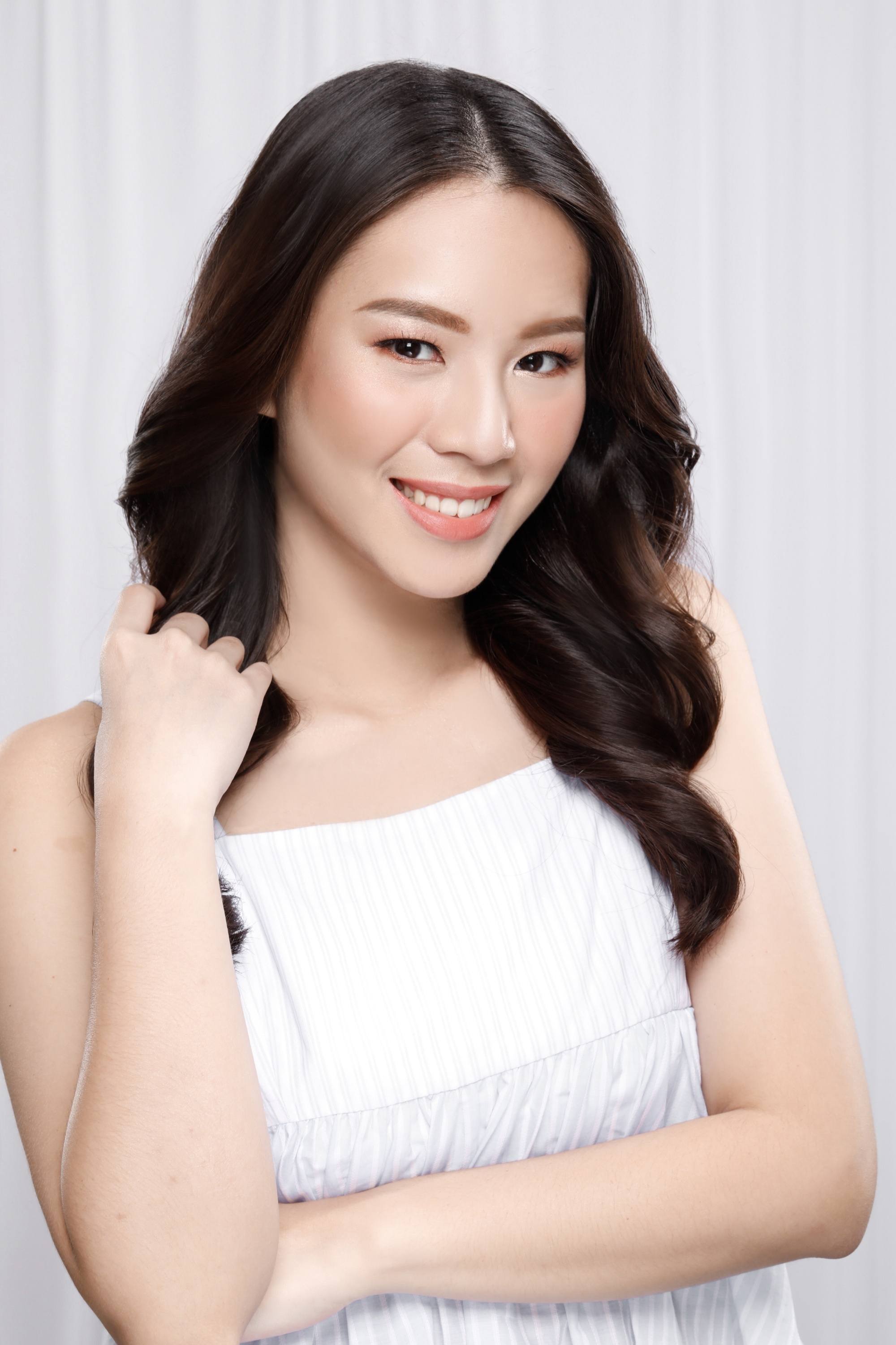 Wavy hair is usually a bit drier than straight hair. A good rule of thumb for wavy hair is to use a system that enhances your natural texture while adding a bit of moisture so it doesn't get frizzy (a.k.a. public enemy no. 1 for wavy hair types!).
Editor's tip: Use Love Beauty and Planet Argan Oil & Lavender Smooth and Serene Shampoo to gently cleanse your hair and calm frizz. It is also gentle to the environment as it is made of eco-friendly ingredients. For best results, use it with Love Beauty and Planet Argan Oil & Lavender Smooth and Serene Conditioner. 
4. Curly Hair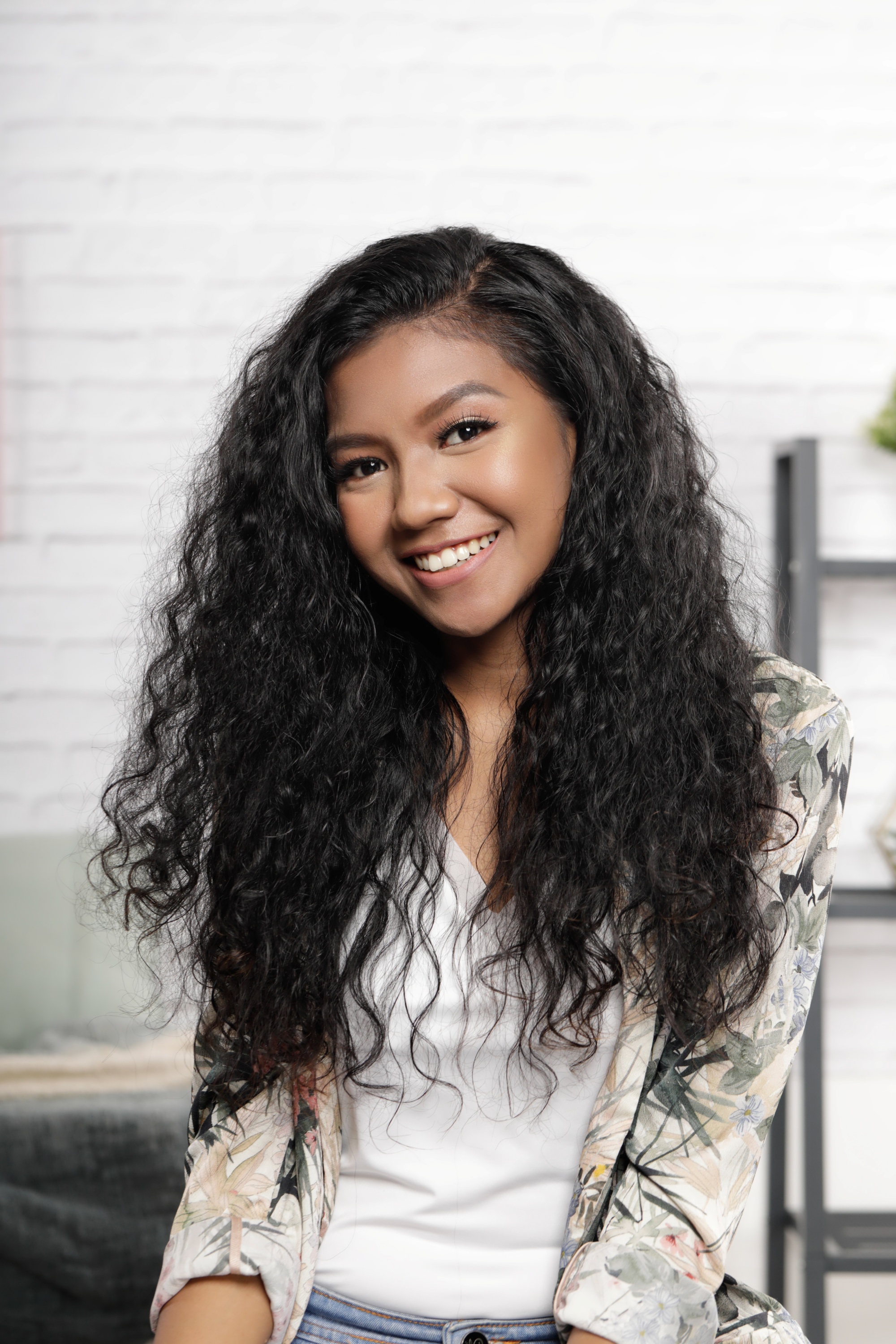 Curly hair tends to get dry. Because of its spirals, oil from the scalp can't work its way down, leaving the ends drier than straighter hair types. Depending on your curly hair type, you may not need to fully shampoo your hair as often. If you have wavy to curly hair, you may want to wash every third day. If you have a kinkier hair type, you may only need to do a full-on shampoo once a week. In between shampooing curly hair, you can do a gentle cleanse by washing it with water and conditioner.
Editor's tip: Give your curly hair the moisture it needs with Love Beauty and Planet Murumuru Butter & Rose Blooming Color Shampoo. It's not only designed for colored hair. Murumuru butter is known to be deeply moisturizing, that's why it's also great for curly hair. Pair it with Love Beauty and Planet Murumuru Butter & Rose Blooming Color Conditioner to keep your curls well-maintained.
5. Damaged Hair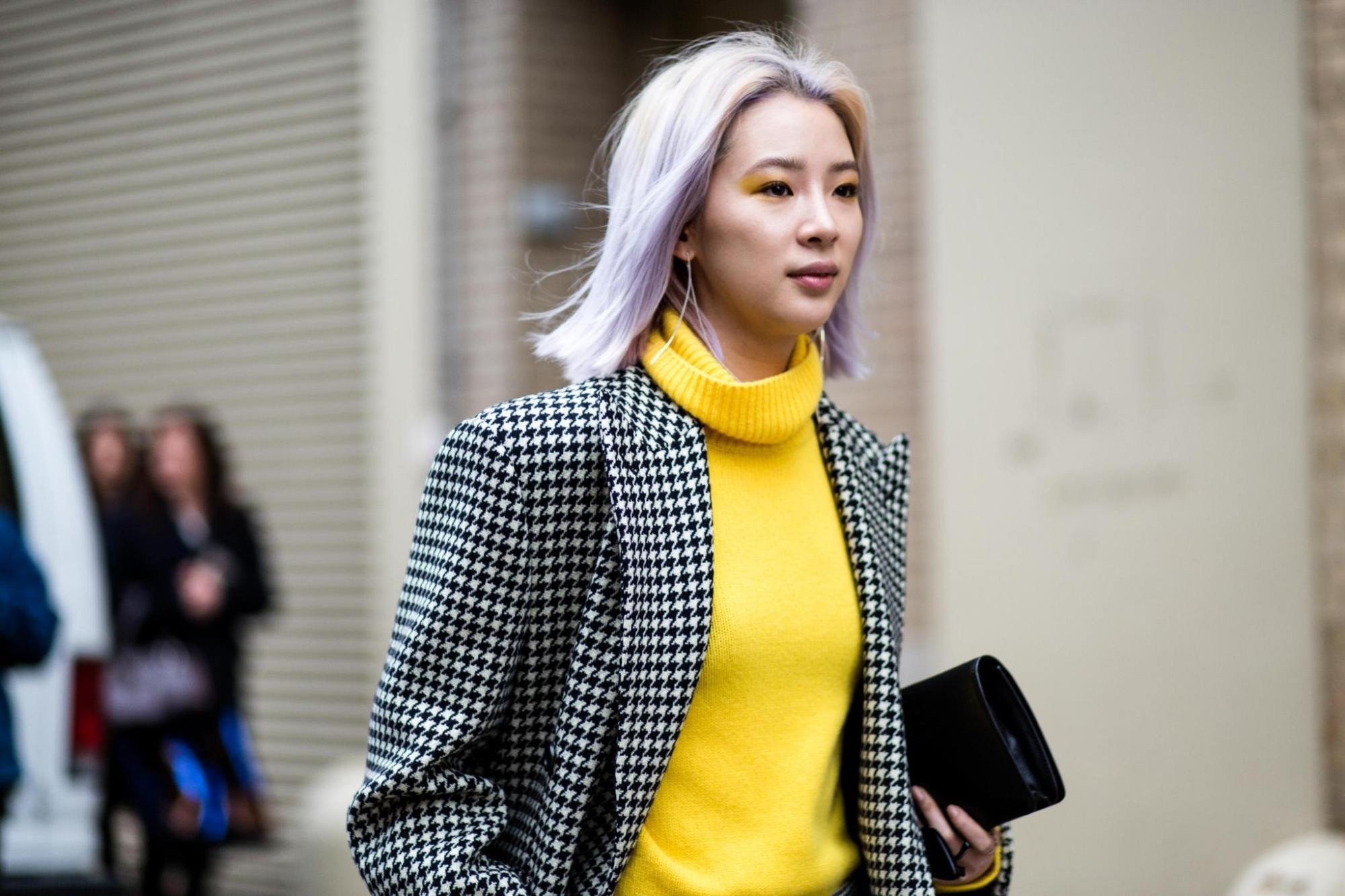 For severely damaged hair, your locks can use all the moisture it can handle. Avoid further damage by washing as infrequently as you can manage, or washing it when your locks start to look and feel greasy. When you do wash your hair, try to be gentle and focus the product at the roots, where you need it most, to prevent drying out your ends.
Editor's tip: Wash your damaged hair with Dove Intense Repair Shampoo and Dove Intense Repair Conditioner. This duo has Keratin Repair Actives that help repair strands from deep within. It gently cleanses your hair, repairs visible signs of damage, and helps make your hair stronger and more resilient to future damage. 
What Happens If You Don't Wash Your Hair
Dirt, excess oil, and buildup from hair products start to collect on your scalp, clogging the hair follicles. This can cause a number of issues ranging from scalp irritation to flakiness, while the hair itself can start to look limp and greasy. It can even start to develop unpleasant odors.
Is it Bad to Wash Your Hair Every Day?
We've all heard the cautionary tale that washing your hair every day is bad for your hair. But does it really harm your hair? We checked in with Unilever resident expert, North America Senior Manager for Hair in Research & Development, Leon van Gorkom, to shed light on this FAQ:
"Washing with a good shampoo and conditioner is not harmful to hair," van Gorkom explained, clearing up the debate once and for all. "It is really up to the consumer [to determine] what fits within their daily routine."
1. Facts, Facts and More Hair Facts
"On average, women in the U.S. wash (and condition) their hair four to five times per week. Sometimes, women may choose not to wash and [instead] use dry shampoo—it's quicker. Also, the oilier your hair, the more frequently you tend to wash [it]," van Gorkom noted.
It is therefore safe—and as it turns out, pretty standard—to wash hair every day, provided you use the correct system for your hair type. Clarifying systems cleanse the hair without stripping your strands of moisture.
And although quite gentle, non-oily hair types might find it beneficial to rotate a clarifying system with a regular moisturizing duo as part of their full regimen, just for balance. Hair needs, as well as the product buildup and sebum levels, can vary depending on certain factors (the weather, hormones, etc.), so it's best to keep attuned to how your strands feel for the day and wash accordingly.
2. The Case for Dry Shampoo
That said, you might also find yourself in situations where you don't feel like you need to wash hair every day, or anytime that week, for that matter. This is where dry shampoo becomes a key step for giving your locks that must-needed scalp refresh, as it helps to sop up oil and grease without washing it.
3. The Last Word
"Hair gets damaged from daily styling when it isn't in good condition, especially when wet," van Gorkom cautions. "Therefore, you need to make sure that your hair is well-conditioned during the wash by using a good shampoo or conditioner." It all circles back to knowing which products are best suited for your hair type, and to being mindful of the condition of your hair and what it's been through.
Now that you know how often you should wash your hair depending on your hair type and needs, you can take better care of your hair and keep it in good condition.
Prev Article
Next Article
Article
How to Wash Your Hair Properly at Home in 6 Easy Steps
You may be surprised to know that there is a right way to wash your hair. It's time to break those bad hair habits and adapt better ones that can help you get beautiful and healthy hair.
See article