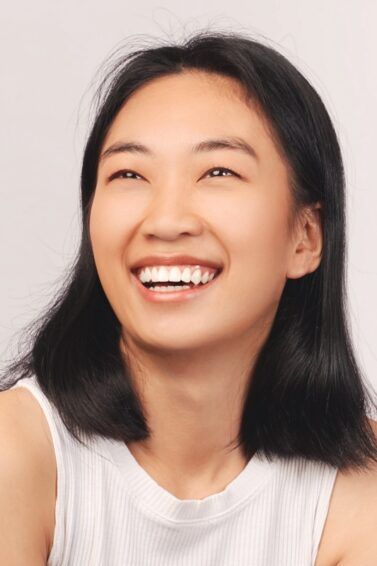 Hair Care Hacks When You Can't Wash Your Hair
The world seems to stop when the water supply gets cut. You can't cook, clean, and shower. Check out these hair care hacks to help keep your tresses clean and fresh when you have to skip a wash or two.
Imagine this: You want to start your day fresh and in good spirits. You head to your bathroom, but when you turn on your shower, nothing comes out. You turn on your faucet so you can take a bath using your trusty pail and tabo, but nada. Not. A. Single. Drop.
Meanwhile, you have a big client pitch that day and you want to look presentable. How can do you that if you couldn't even take a quick shower? Don't worry! Here are some hair care hacks so you can keep your hair clean and fresh even without washing it.
Easy No-Water Hair Care Hacks
1. Turn to dry shampoo for help
As the name implies, you don't need water when using dry shampoo. Just spritz on your hair, focusing on your roots, and let the dry shampoo absorb excess oil on your hair and scalp. Scrunch your hair to help distribute the product on your hair strands. This hack just takes a couple of minutes and voila! Your hair looks refreshed.
Editor's tip: Get rid of excess oil on your hair and scalp by spraying TONI&GUY Matt Texture Dry Shampoo. It refreshes your roots and gives your hair a clean start—no water needed!  
2. Hold off on using styling products
Because you can't wash your hair, it's time to put your favorite hairspray or hair wax down in the meantime. Styling products can leave residue on your hair and scalp, which can lead to product buildup when you do not wash your hair at the end of the day. Just let your hair down and go au naturel. 
3. Choose hairstyles that require minimal styling
You don't have to look unkempt if you skipped a hair wash or two. Easy hairstyles like ponytails, messy buns, and loose braids can make you look fab with minimal effort. Keep stray hair and frizz at bay with bobby pins instead of hairspray.
4. Apply leave-on cream
Leave-on creams are heaven-sent because they are both a styling product and hair treatment rolled into one. Just apply a small amount on your hair from mid-length to tips to refresh your locks. Avoid applying near your roots so your hair won't look greasy.
Editor's tip: Keep a bottle of Cream Silk Standout Straight Leave-On Cream on your dresser for every beauty situation. When you can't wash your hair, a drop of this product can go a long way in making your hair smooth, soft, and fragrant. 
5 Brush your hair
Everyone brushes his or her hair, yes, but when hair washing is out of the picture, hair brushing becomes even more important. This is because brushing can help get rid of trapped dirt or particles in your hair. Your hair may not be as clean as when you wash it, but at least, some of the dirt gets removed.
Make sure you brush your hair the right way to avoid damaging your strands. Use a paddle brush with soft to medium bristles to gently remove dirt and detangle your hair.
Have your favorite dry shampoo and leave-on cream delivered to your doorstep by using the following links:
TONI&GUY Matt Texture Dry Shampoo
Cream Silk Standout Straight Conditioner 
Now, you can say goodbye to messy, greasy, and unkempt hair when you can't wash your beloved locks. Keep these hair care hacks in mind so you know what to do when you can't shower. Let's hope, though, that you won't need to do these any time soon.
Next read: Dandruff is one of the most common hair problems. If you're currently dealing with this hair woe, you're probably using an anti-dandruff shampoo. Watch out for these signs that your anti-dandruff shampoo is indeed working. 
Prev Article
Next Article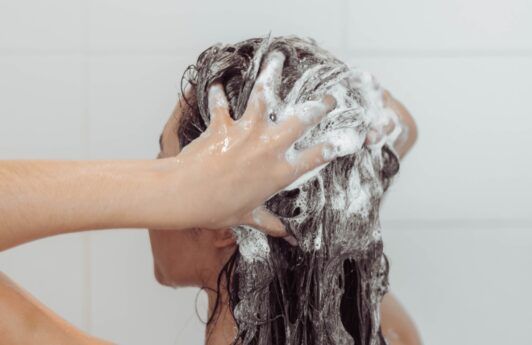 Article
How to Wash Your Hair Properly Without Thinning It
Get cleaner and healthier-looking hair by following these tips on how to wash your hair without thinning it.
See article