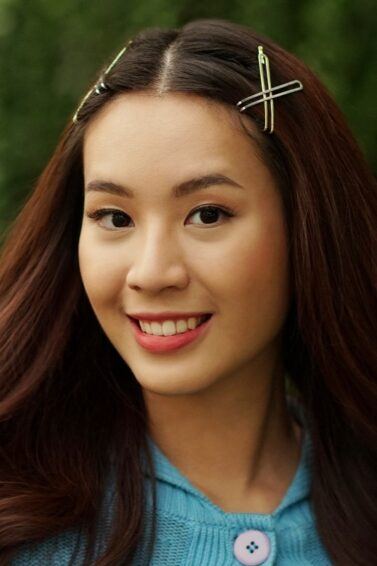 Shampoo for Hair Growth: Our Top Picks and Tips for Pinays
We've listed our top hair-growing shampoo picks and tips that will help you get long, strong, and healthy hair.
Your hair has its own growth cycle, but there are times when you feel it could use some help. Maybe you've been wondering how to grow hair faster because you got a haircut recently and the result was a disaster. Or maybe you want to protect it from dullness, dryness, and damage so you wouldn't have to cut it every now and then. When you're dealing with these scenarios, you can't help but use shampoo for hair growth and see what it can do.
While a hair growth shampoo won't literally make your hair grow overnight, it can help give you healthier and fuller-looking locks.  We've rounded up our recommended shampoos to help you pick the best one for your hair. 
Quick Navigation
Shampoo for Hair Growth: Our Recommendations
If you want to grow your hair long, you have to make sure it's strong, too. You don't want your strands to keep getting dry and damaged, because then you'd have to get them cut more often, and it would take you longer to get the length you're trying to achieve. So, if you're looking for solutions on how to grow hair faster, here are the shampoos we recommend to help you with your hair goal.
1. Sunsilk Strong & Long Shampoo
Sunsilk Strong & Long Shampoo is formulated with Activ-Infusion, a blend of oils, vitamins, and proteins that protect your hair from damaging factors like dust, pollution, heat, humidity, and the sun's UV rays. This shampoo has biotin which is known to treat hair loss and aloe vera for hair nourishment. It also has castor oil which helps improve blood circulation in your scalp, according to the Journal of Applied Chemistry. Good blood circulation helps nutrients get to your hair follicles, stimulating hair growth.
2. Dove Hair Fall Rescue Keratin Tri-Silk Serum Shampoo
If your hair often breaks, it might be difficult for you to grow your hair because of hair fall. Use Dove Hair Fall Rescue Keratin Tri-Silk Serum Shampoo to fortify your hair fibers and make your hair strong, healthy, and resilient. It is formulated with Keratin Tri-Silk Serum, a combination of keratin, fiber actives, and serum ingredients that instantly repair damage, deeply nourish and protect, and leave your hair extra beautiful. This shampoo also has DynaZinc complex to deliver nourishment to your hair from the roots to the tips.
3. Dove Intense Keratin Tri-Silk Serum Shampoo
You may not classify your hair as damaged and needing repair, but your hair needs to be healthy and free from damage to be able to grow healthy. For this, we recommend Dove Intense Repair Keratin Tri-Silk Serum Shampoo. Aside from Keratin Tri-Silk Serum, this shampoo also has Keratin Repair Actives to repair and nourish damaged hair from the core to the surface.
4. Dove Dermacare Scalp Anti-Dandruff Hairfall Recovery Shampoo
Are you thinking about how to grow hair faster and also tackle pesky dandruff issues? Say hello to Dove's Dermacare Scalp Anti-Dandruff Hairfall Recovery Shampoo! This shampoo beats dandruff and hair fall to the curb, with its creamy formula enriched with piroctone olamine, sunflower seed oil, and nourishing vitamins. Give your locks some love and watch them become gorgeously long and dandruff-free!
Hair Care Tips: How to Make Hair Grow Faster
While you can't speed up the pace of your hair's natural growth, you can help promote hair growth with these hair care habits. Check them out.
1. Trim your split ends.
While split ends themselves will not stop your hair growth, these damaged strands contribute to hair breakage. This interrupts your hair growth and might make it seem that your hair is not growing longer. So, remember to have your split ends trimmed either by a stylist or by yourself at home to keep them from damaging your hair even further.
2. Get a dry scalp massage.
Scalp massages help stimulate the cells that are responsible for hair growth, so it helps in giving you thicker and fuller-looking hair. 
3. Or a wet one.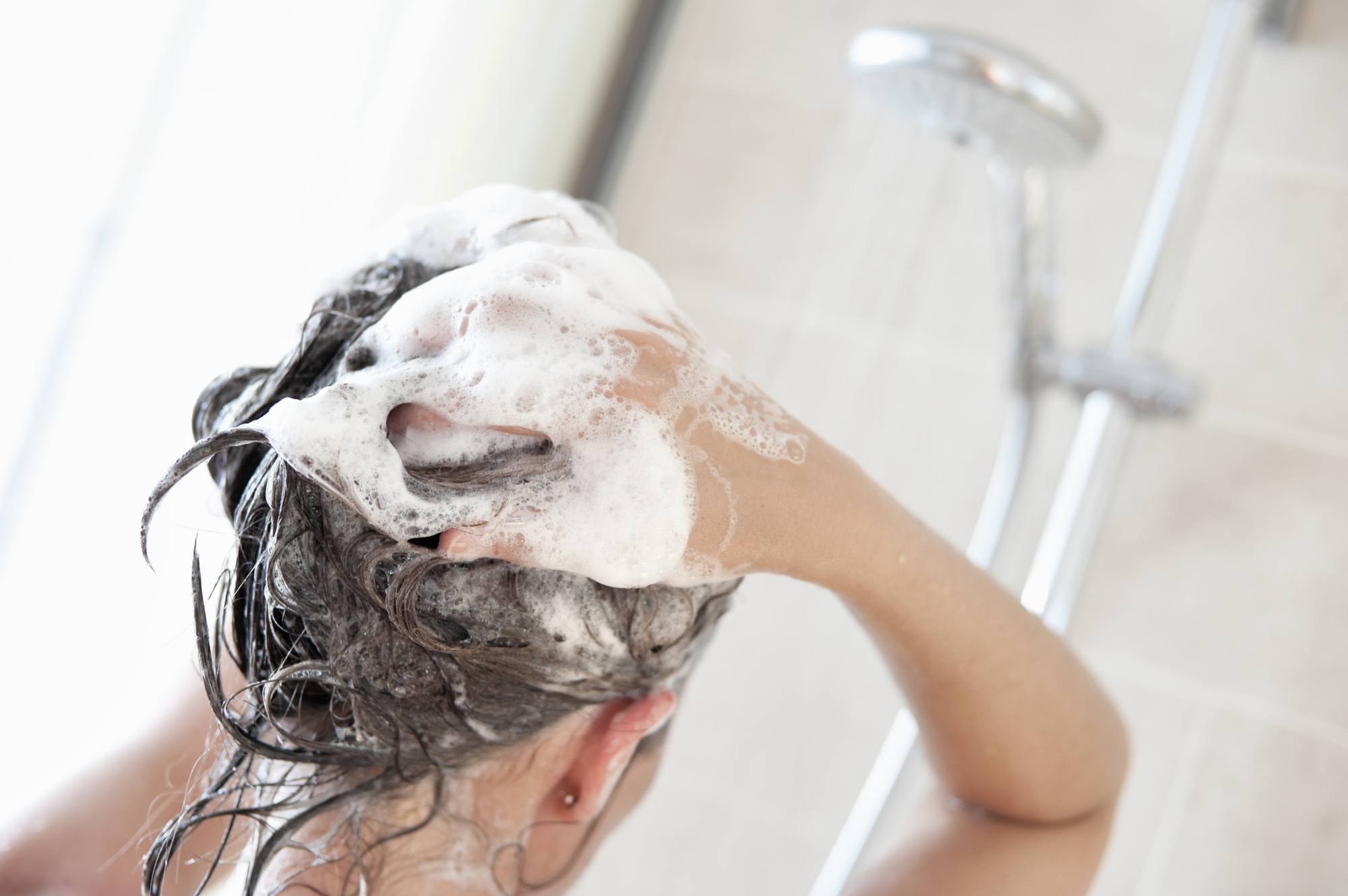 Massage your scalp every time you shower. Avoid using your nails and gently work your fingertips—starting close to the nape and up toward the hairline. A wet scalp massage helps in evenly distributing the shampoo and its nutrients to your hair to help our strands grow strong and healthy. Also, rinse with cold water to prevent hair damage and to keep your scalp from drying out.
4. Let your hair dry naturally.
Using a blow-dryer and other heat-styling tools often can make your hair dry and damaged, which can interrupt hair growth. Minimize the use of heat-styling tools, and if you can, just let your hair dry on its own.
5. Apply aloe vera to your hair.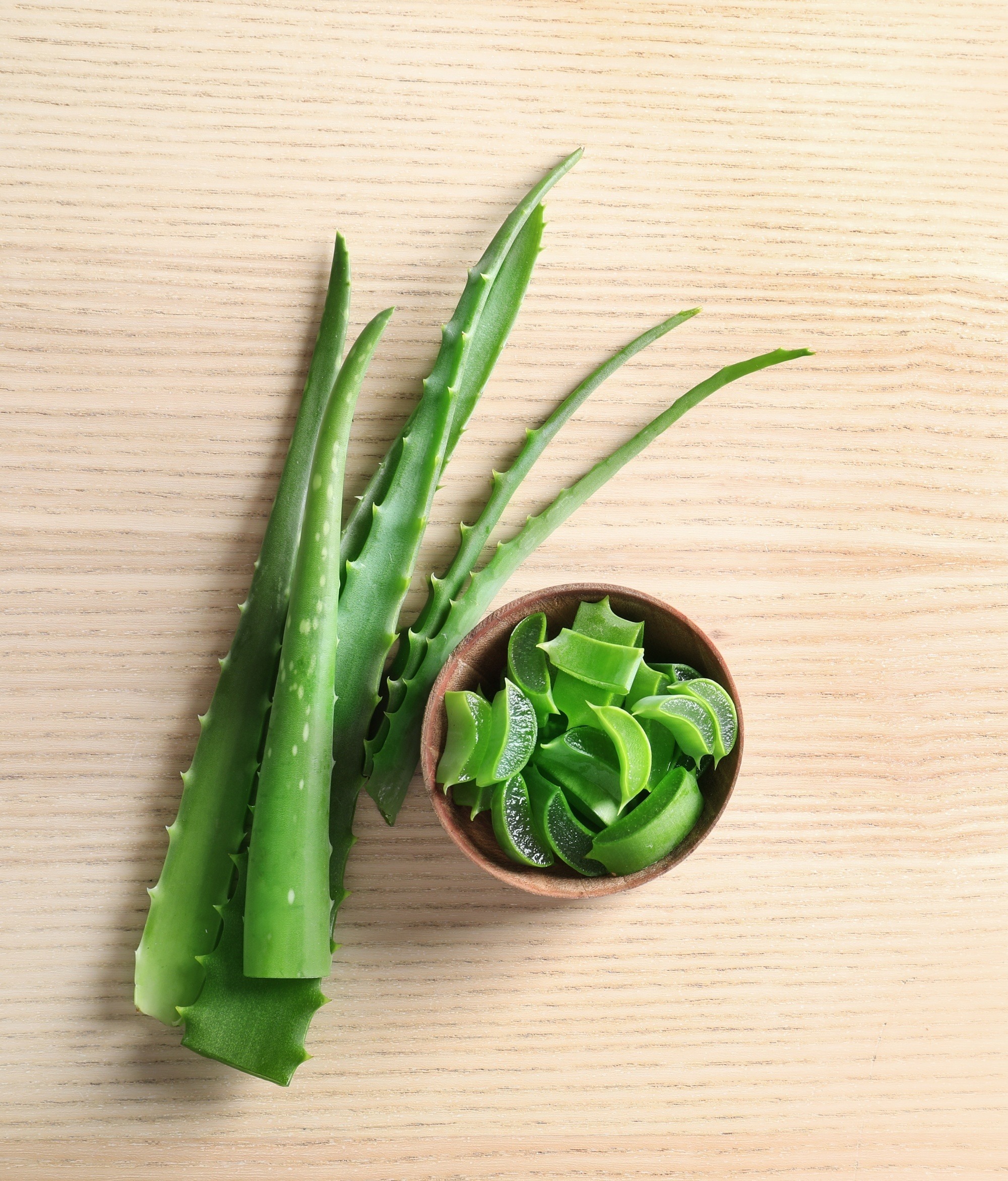 Aloe vera is rich in enzymes that can help stimulate hair growth. Just get an aloe vera leaf from your backyard, take out the gel, and mix it with castor oil or honey to create a hair-growing mask. Aside from promoting hair growth, aloe vera can also help make your hair shiny and relieve itchy scalp, among other benefits.
6. Maintain a healthy diet.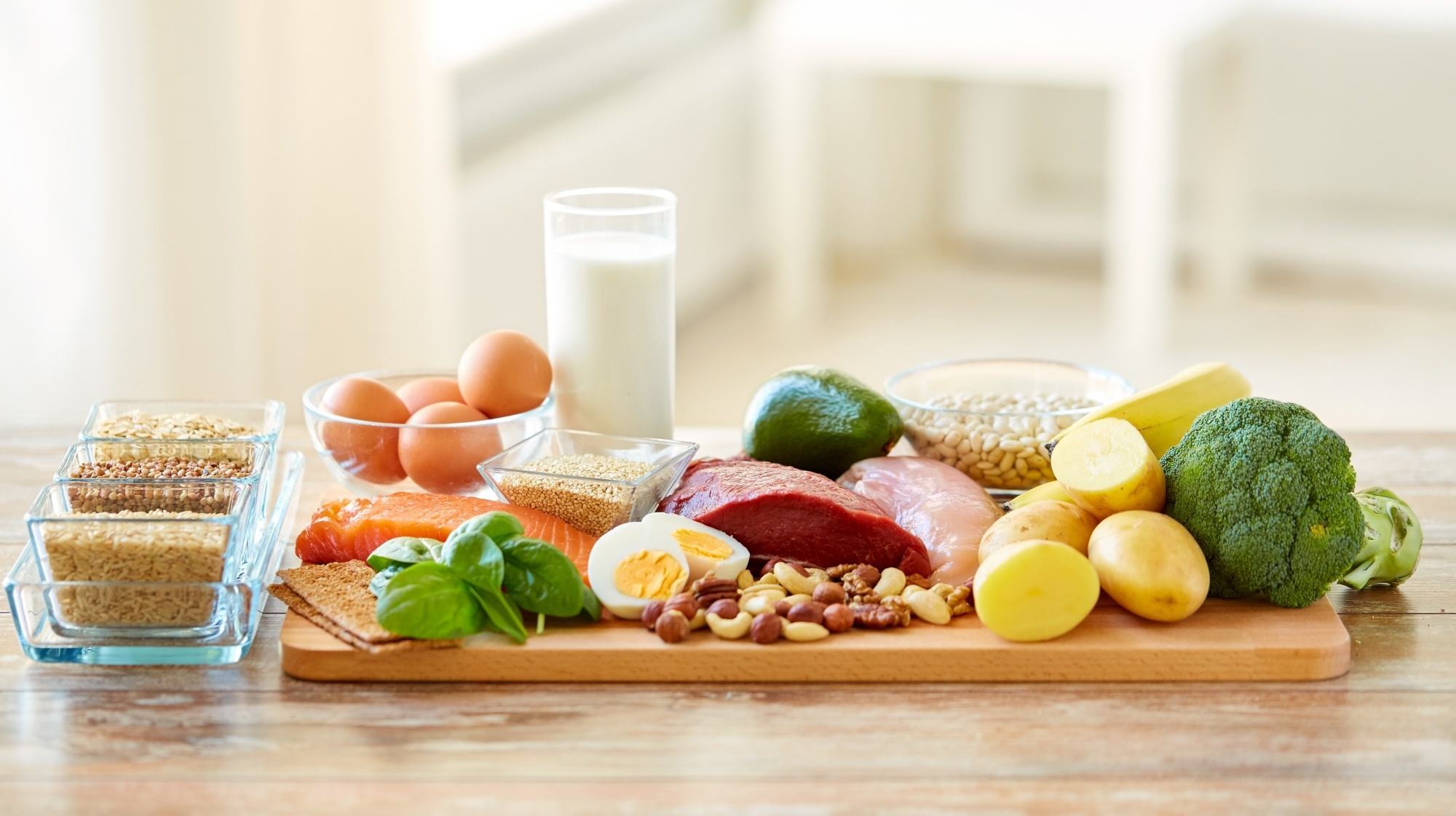 Vitamins are not only for your body but also for your hair.  Stock up on vitamin B3 to help your scalp and hair follicles get good blood circulation. Meanwhile, vitamins A and D help regulate your hair growth cycle. Get these nutrients from healthy food like fruits, vegetables, milk, and eggs. 
Hairstyles for Long and Healthy Hair
When your hair has grown long, it's time for you to experiment with different hairstyles for long hair. Here are some looks you can try.
1. Straight Down 'Do
Put your flat iron to work to get glamorously straight hair that doesn't need a chemical procedure. Create a simple yet classy look that you can do for casual occasions and formal events or even a romantic date at home.
2. French Braid
Let's go back to basics with the French braid,  a dainty look that never goes out of style. It takes some practice, but once you master it, you can list the French braid as one of your go-to hairstyles.
3. Messy Bun for Long Hair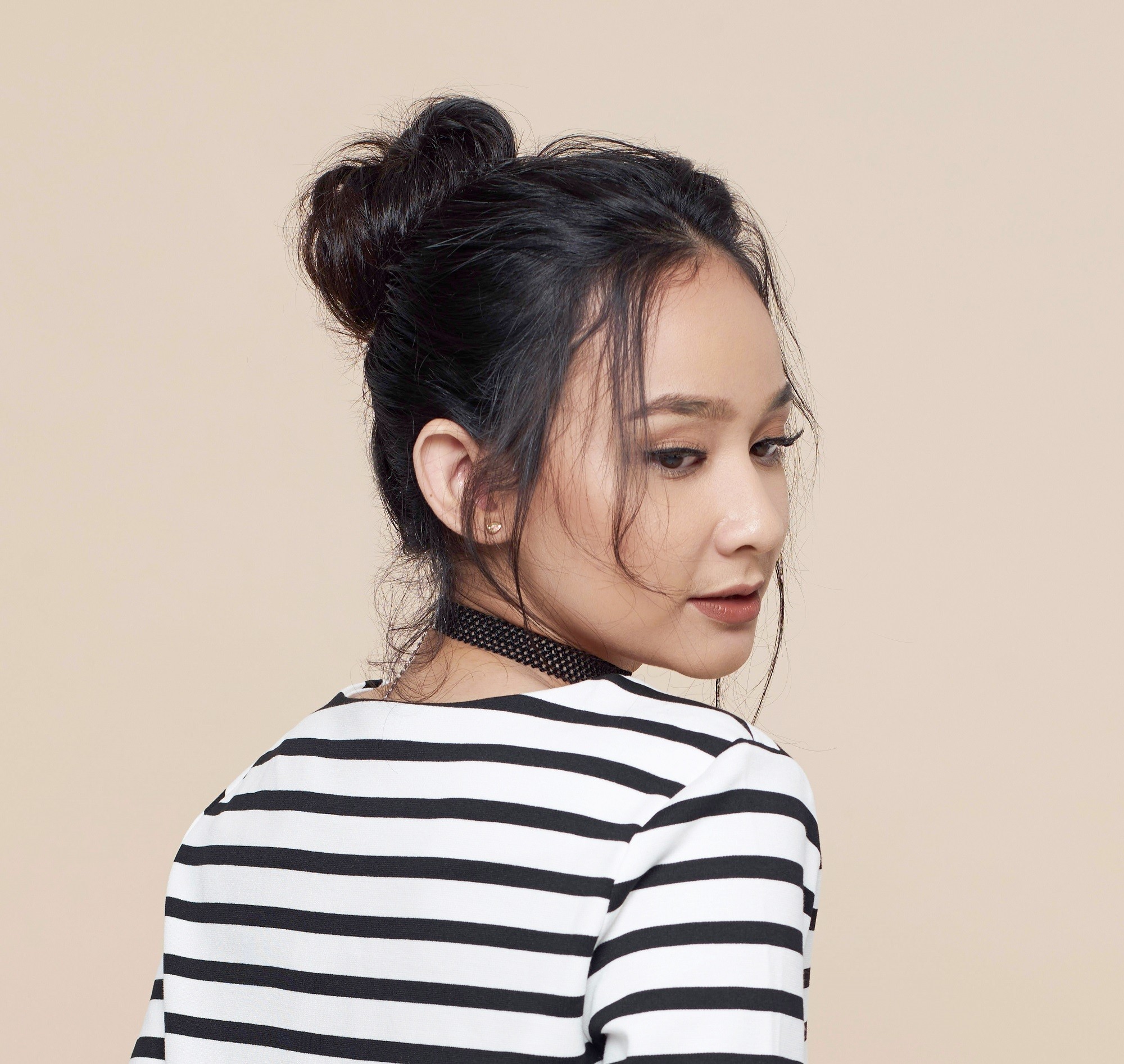 There's a perfectly good reason why this hairstyle is so popular. The messy bun is a look that every female can pull off for both casual and special occasions. You can also style your hair this way when you want to go out and unwind on weekends.
4. Low Ponytail
You don't have to do much in order to look sleek and neat. A simple, low ponytail is enough, especially if you have smooth, long hair.
Editor's tip: Keep your ponytail sleek by finishing with a few spritzes of TRESemmé Compressed Micro Mist Smooth Hold Hairspray. It gives your hair light coverage and an invisible hold that helps in making smooth hairstyles last all day.
5. Half Up Criss-Cross
The half-up criss-cross is another romantic-looking hairstyle that's easy to do. It's chic, elegant, and it won't take you hours to get ready. Plus, this 'do looks great with long, sleek hair.
6. Celtic Knot Half Updo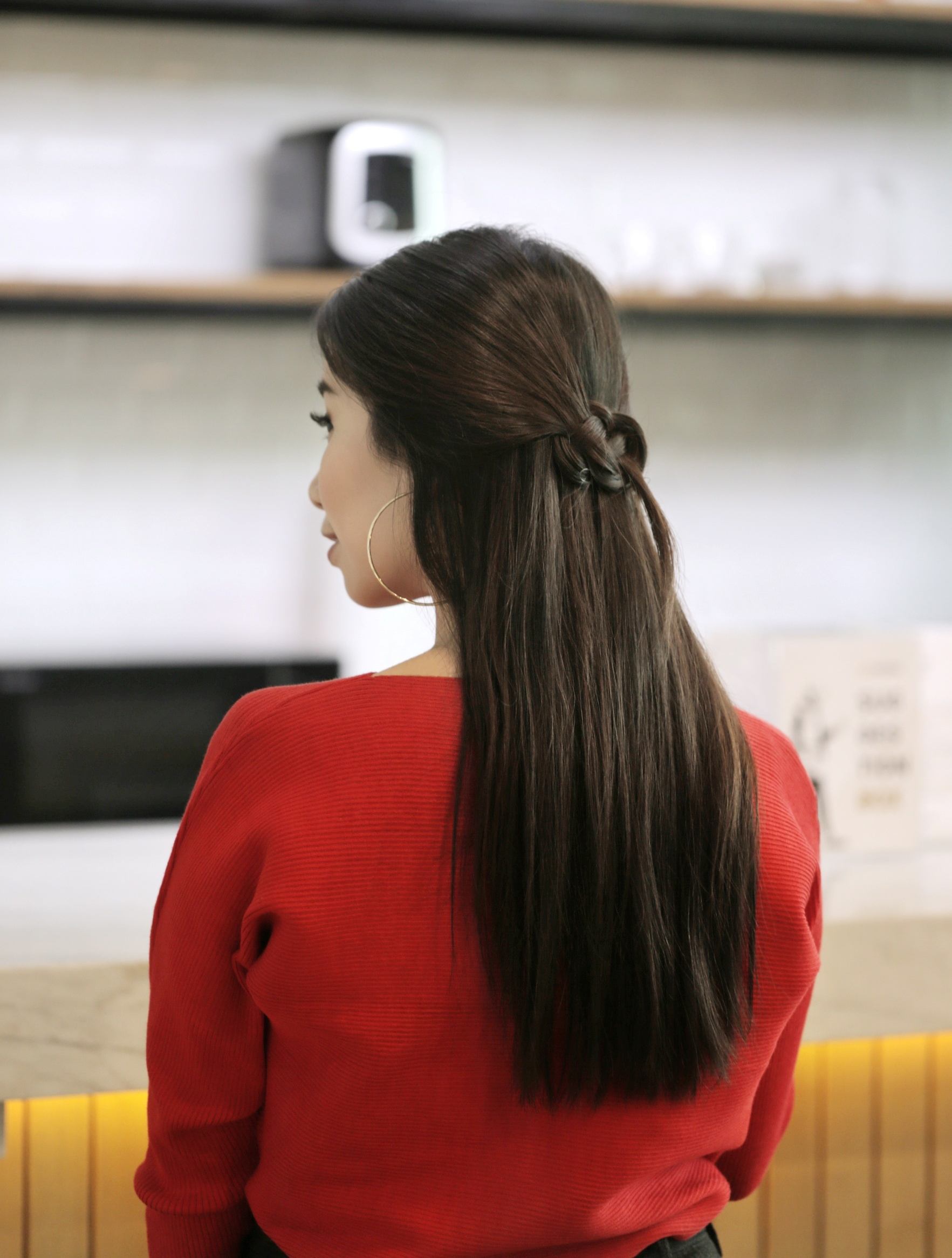 Add some drama to your usual half-up hairstyle by going for the Celtic knot half updo. And when you have long and strong hair, you wouldn't have to worry about hair breakage when you create this 'do.
7. Triple Braid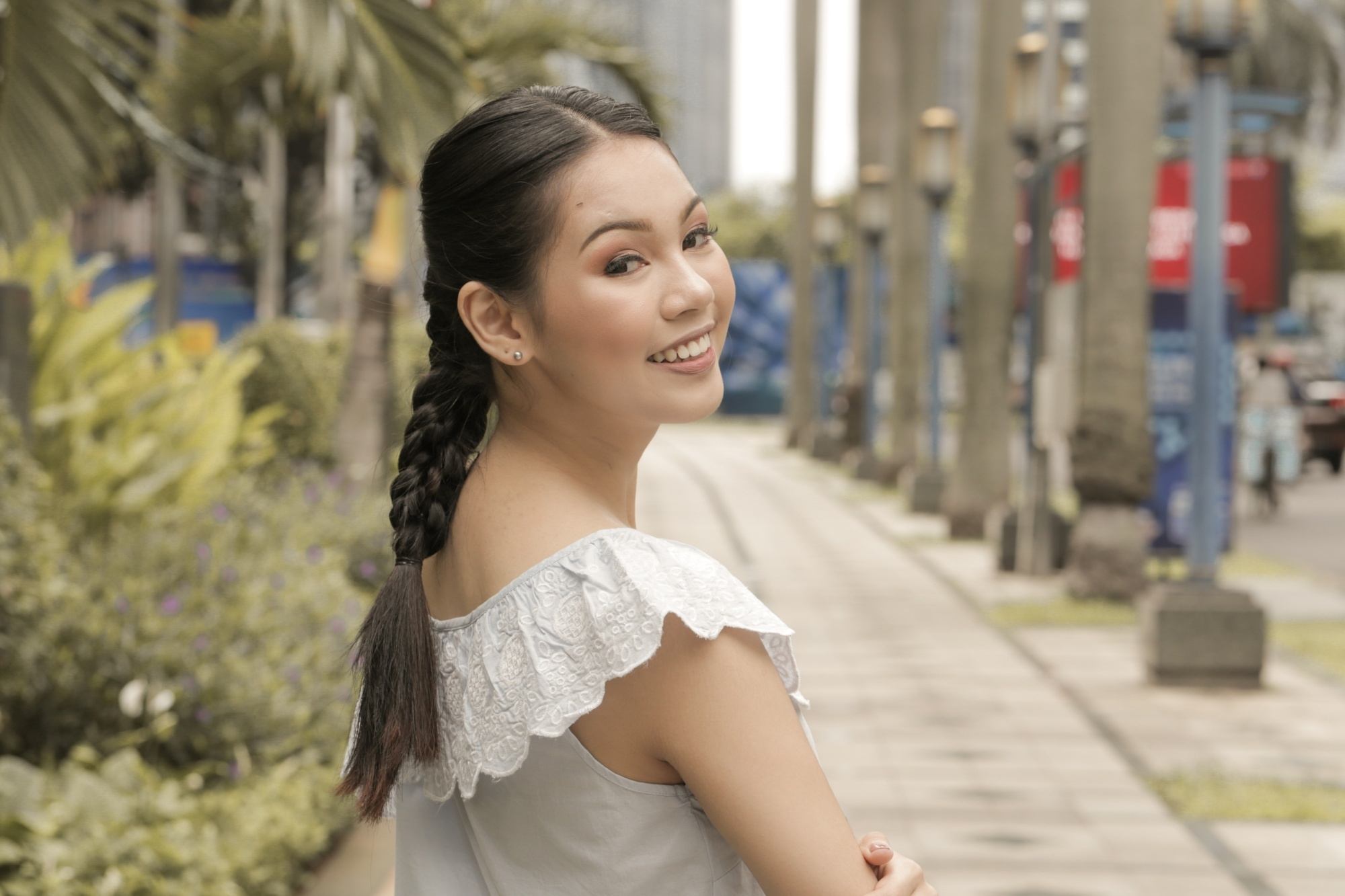 Put your locks in a triple braid on a hot and sunny day for that presko feeling. And if you have long, thick hair, this 'do is perfect for you.
8. Crimped Hair
Want that long, curly hair like that of a diwata? A crimped hairstyle can help you achieve that. You can also try this 'do is your in the mood for something '80s.
9. Top Bun with Braid
If you want to put your hair up for special occasions, try the top bun with braid. It's charming and feminine, and it makes for a fresh and presko hairstyle that suits outdoor occasions.
10. Long Hair with Blunt Bangs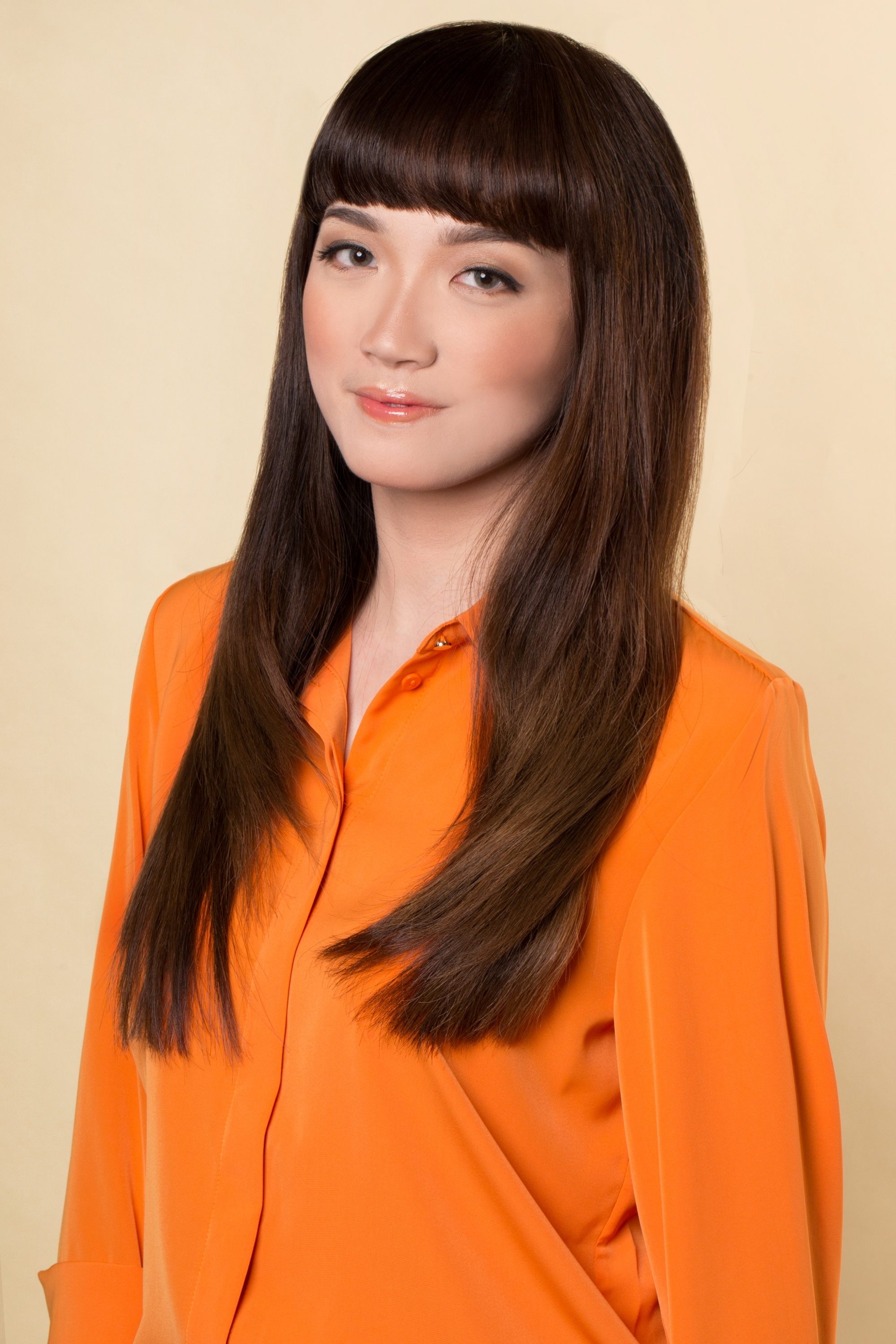 Long hair with blunt bangs can frame your face beautifully. And when your hair is nourished and healthy, you actually don't need to do much to make your hair look good.
After picking a shampoo for hair growth (like one that focuses on how to grow hair faster and stronger!) and following these hair care tips, you can let your hair grow long and make it strong and healthy in the process.
Prev Article
Next Article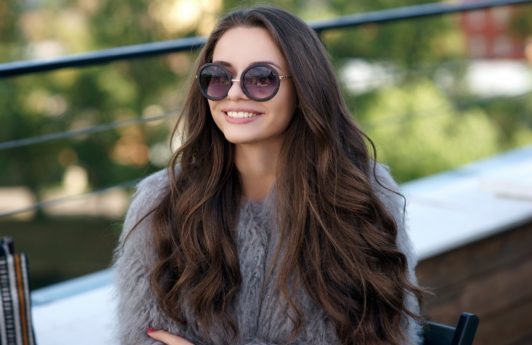 Gallery
Easy Hairstyles for Long Hair That Will Make You Look Chic all the Time
Are you a hairstyling newbie? Make your hair look like it's styled by a pro with these easy hairstyles for long hair.
See article