Get the Best Summer Hair With These New and Improved Shampoos!
Have fun in the sun while keeping your hair looking its best all season.
Summer is here, and we're pretty sure you've already planned tons of activities. But as much as summer is all about having fun in the sun, it's also the season when heat, humidity, and the sun's UV rays are at their most intense. These, along with pollution and microdust present in the air, make hair rough, weak, and less manageable. This is why to get the best summer hair, you need to keep your tresses protected from these aggressors.
But don't worry! Here are easy tips to do just that, along with new and improved shampoos that are now infused with oils, vitamins, and proteins to help you get smooth, strong, and fragrant summer hair.
How to Get Fresh and Beautiful Summer Hair
1. Wash your hair every day.
With temperatures soaring, your hair is bound to get soaked in sweat, so wash it every day to keep it clean and fresh. Fight amoy pawis with a fragrant shampoo like Sunsilk Smooth & Manageable Shampoo. It has flower oils that not only make your hair fragrant but also keep it moisturized and smooth. This shampoo also has vitamin B3 and collagen to help make hair healthier.  
2. Strengthen your strands.
We're pretty sure you'll often put your hair up this season to beat the heat and feel presko. However, did you know that tight hairstyles subject your hair to a lot of tension? This can cause breakage and hair fall. So, make your hair stronger as it grows by using Sunsilk Strong & Long Shampoo. It has biotin that is known to treat hair loss and castor oil that can help strengthen strands and promote hair growth. It also has aloe vera for added hair nourishment. Use this shampoo regularly so you can enjoy styling your braids and buns without having to worry about breakage.
3. Keep your hair smooth and full of life.
Frizz is a common hair problem in humid countries like ours. And with humidity levels at an all-time high during summer, you might be dealing with rough, frizzy, and dry hair more often. To make your hair smoother and straighter, use Sunsilk Expert Perfect Straight Shampoo. It has silk proteins that help in retaining moisture and adding shine to your hair. Use this shampoo regularly, and you'll get hair that's full of movement as if it has been professionally blow-dried!
4. Wear a hat or bandana.
Exposing your hair to sunlight can damage it, so protect it with a hat or bandana every time you go out. You can also use an umbrella to shield your hair from the sun's harmful UV rays.
If your hair has been damaged, don't worry! Use Sunsilk Damage Reconstruction Shampoo to erase signs of damage from the first wash. It has vitamin C and keratin that help repair the structure of your hair and almond oil that leaves your hair soft and smooth.
5. Wet your hair before jumping into the pool.
We know you can't wait to take a refreshing dip to cool off this summer. But did you know that chlorine in swimming pools can strip off your hair's natural oils? This leaves your hair dry, rough, and weak. To protect your hair from the harsh effects of chlorine, rinse your hair thoroughly with tap water before going into the pool so it will no longer absorb as much chlorinated water. And when you're done swimming, wash and shampoo your hair as soon as you can to remove any chlorine deposits.
And there you have it! With these easy tips, you can enjoy your best summer ever without worrying about your hair. Make sure to stock up on these shampoos, too, so you always have what you need to keep your hair clean, fragrant, and protected.
For more summer hair inspiration, visit Sunsilk on Facebook and check out Sunsilk's best-ever summer music video! Watch as your hairkada brace through summer's aggressors with hair that's smooth, fragrant, and protected all day.
Prev Article
Next Article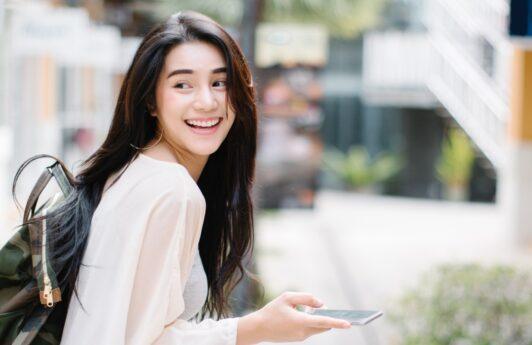 Article
Hair care tips for traveling: How to keep your hair beautiful when on holiday
Keep your locks looking great even while in transit with these hair care tips for traveling. 
See article